Democrats Preparing for 2018 Elections
California state races will be tough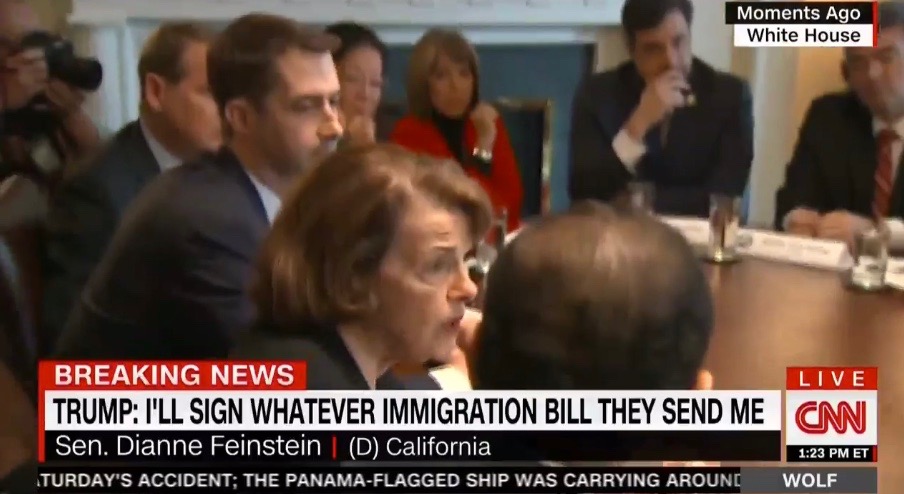 Donald Trump marketed himself to voters as a smart, rich, world-class dealmaker, a brand image reinforced by his reality TV show "The Apprentice." That is far from the image presented in an explosive new book by media writer Michael Wolff, Fire and Fury: Inside the Trump White House, however, in which Trump's senior staff portrays the president as petulant, childlike, ignorant, and an "idiot."
Wolff's book confirms a conclusion many pundits have reached— that Trump is mentally unstable and unfit for office, an issue of prime importance to the LGBT and HIV/AIDS communities as he continues to roll back progressive gains made in the Obama era.
Though they may privately express concern, Republican loyalists in Trump's administration and in Congress, hoping to pass their ultra-conservative agenda, are not expected to invoke the 25th Amendment, declare him incapacitated and remove him from office. Nor are they expected to launch impeachment proceedings, unless absolutely forced to if Special Counsel Robert Mueller's investigation finds obstruction of justice and/or collusion with the Russians to interfere in the 2016 elections for a pro-Trump outcome.
A number of Democrats, such as California Rep. Maxine Waters, have called for Trump's impeachment and independent mega-donor Tom Steyer has spent millions promoting it on television. But not all Democrats are convinced that promising Trump's impeachment is the best way to win back the House and Senate in the 2018 midterm elections.
"Impeachment, it's not something you ought to welcome. It's not something you ought to be ready to — it's not something you want," New York Rep. Jerry Nadler, the ranking Democrat on the House Judiciary Committee with constitutional expertise, told Politico late last December. What if "it would tear the country apart too much" to do it?  
But impeachment promise or not, the Democrats are preparing for an all-out fight. Democrats must retain their existing seats and win 24 House seats and two Senate seats to regain control of Congress.  And despite the excitement of the #Resistance movement, those wins will not be easy. In addition to the solid cult of Trump, many of the Republican seats are gerrymandered, with challengers to the incumbent being slightly to more extreme.
Former Sheriff Joe Arpaio, for instance, announced that he's running to replacing retiring Arizona Republican Sen. Jeff Flake. Arpaio, 85, was pardoned by Trump after a conviction for criminal contempt. He's best known for proudly practicing racial profiling and housing detainees in an outdoor "concentration camp." His main primary opponent is Kelli Ward, a former state senator and Trump ally. Also running in the GOP primary in August is anti-LGBT Rep. Martha Elizabeth McSally, a retired Air Force Colonel.
The winner of the GOP primary will face centrist Democrat Rep. Kyrsten Sinema, an out bisexual who in 2013 Elle Magazine dubbed "America's most colorful Congresswoman."
Perhaps Steve Bannon, Trump's former white nationalist strategist, will offer to run Arpaio's campaign. Bannon was a key on-the-record source for Wolff's salacious book about Trump. He has  subsequently offered a groveling apology but has not recanted his damaging statements—leading to his loss of powerful backing from Trump, his financial angels, the Mercer family, and his media throne, the Westside Los Angeles-based Brietbart News.
That ignominy of rejection comes after the humiliating loss by Bannon's Alabama senate pick, racist, anti-LGBT Judge Roy Moore who lost to Democrat Doug Jones, much to the delight of Jone's gay son Carson and campaign supporters, the Human Rights Campaign. But whether Bannon has really turned from white supremacist electoral superman into political kryptonite for the 2018 elections remains to be seen. He thrilled California Republicans at their convention in Anaheim last October—where his rambling remarks touted the assured upcoming victory of Roy Moore and failed to even mention the vulnerable Republican seats the Democrats are counting on winning.
"Victory begets victory. We don't have a problem with ideas. We have a problem of understanding how to win. It is about winning. Nothing else matters. If you want to take your state back, if you want to take your country back, you're going to have to roll your sleeves up,"Bannon said. "We pulled off the win by having the RNC and the Republican establishment put their shoulder to the wheel with the Trump campaign state by state."
There are Trump strongholds in California, which is presumably why Rep. Devin Nunes, chair of the House Intelligence Committee, feels so comfortable being a waterboy for Trump regarding the Russian investigation. California will surely be a test case for the presumption that reliable Republican voters always have better turnout in the midterm elections and incumbents usually win reelection. Not this time. Democrats—especially Democratic women—are energized by such Trump tweets as this one from Jan. 2: "North Korean Leader Kim Jong Un just stated that the "Nuclear Button is on his desk at all times." Will someone from his depleted and food starved regime please inform him that I too have a Nuclear Button, but it is a much bigger & more powerful one than his, and my Button works!"
The reelection climate in Southern California looks so bad for Republicans, on Jan. 9, Rep. Ed Royce announced he was foregoing the hassle. Out LA County Democratic Party Chair Mark Gonzalez was thrilled.
"Ed Royce's retirement is indicative of the Democratic Party's momentum leading in to the 2018 midterm elections. There are a plethora of qualified Democratic candidates who were already looking to challenge Mr. Royce, and now that they are facing an open seat in a district where President Trump has a 60% disapproval rating and Royce himself has a 36% approval rating, we couldn't be more excited. Gonzalez said in a press release. "We are looking forward to a Democratic victory in the 39th Congressional District of California."
The next day, Jan. 10, longtime LGBT nemasis Rep. Darrell Issa (49th District, Southern Orange County and Northern San Diego) announced he, too, would not seek re-election, saving Equality California and other progressive organizations a lot of time and money to defeat him.
Other Republicans on the Democratic target list are:  Steve Knight (25th District — Northern Los Angeles County and Simi Valley) Jeff Denham (10th District — Central Valley including Modesto); Dana Rohrabacher (48th District — Coastal Orange County):
David Valadao (21st District — Central Valley including part of Bakersfield); Mimi Walters (45th District — Inland Orange County including Irvine); Duncan Hunter (50th District — Inland San Diego County); and Devin Nunes (22nd District — Fresno and Tulare counties).  
The races are not only high priority for the Democratic Party but for Equality California, as well. The statewide LGBT organization was the first to endorse Hillary Clinton for president and has started vigorously engaging in congressional races, as well as state and local races.  
"We have been doing voter registration in all those targeted districts for the last four months to increase the number of LGBTQ people who are voting," Zbur tells the Los Angeles Blade. "We are educating people on how bad these folks are and how they have voted against our interests—in particular, to decimate the healthcare program which really harms LGBTQ people. That's one of our highest priorities."
Zbur says Equality California is still in the process of evaluating candidates in a host of races, but has already endorsed bisexual Katie Hill, Executive Director at People Assisting the Homeless, against Steve Knight in CD 25 and civil rights attorney Emilio Huerta, board member and officer at the Bakersfield AIDS Project, against David Valadao in CD 21.
"Katie Hill's values of inclusion and equality are in stark contrast to those of Steve Knight, who voted to add an anti-LGBTQ provision that would have allowed sweeping taxpayer-funded LGBTQ discrimination to the National Defense Authorization Act. Katie Hill will bring Democrats and Republicans together to fight for government programs that benefit everyday Californians," says Zbur.
"Emilio Huerta has been strong and active ally in the fight for LGBTQ equality and social justice," said Rick Zbur, Executive Director of Equality California. "His values of inclusion and acceptance run counter to those of conservative Congressman David Valadao who has voted consistently against LGBTQ protections. Electing Emilio Huerta to Congress is a high priority for Equality California."
Perhaps the hardest race in which to endorse is between moderate Sen. Dianne Feinstein, 84, the 25-year incumbent seeking reelection, and progressive state Senate President Pro Tem Kevin de León, 50, both of whom have been extraordinarily good for the LGBT community. Progressives are calling for younger leadership—but on Jan. 9, Feinstein proved that age has its strategic prerogatives—defying Republican leaders and, as the Ranking Member of the Senate Judiciary Committee, releasing the transcript of Fusion GPS co-founder Glenn Simpson's testimony before the Senate Judiciary Committee, a major piece of evidence in the Russian-collusion investigation.
The same day, Feinstein sat across from Trump at a bipartisan meeting he called to prove he could work a deal on immigration—and she called for a "clean" bill on DACA, coming back to comprehensive immigration reform later. Trump immediately agreed, causing confusion in both the Democratic and Republican ranks.  But time's running out on the DACA program, with Trump's arbitrarily imposed March deadline—though paperwork needs to be completed by the end of January.  At stake are thousands of lives—and no doubt, thousands of votes in 2018.
It's official- Rep. Karen Bass enters race to become the next mayor of LA
If elected she would be the first Black woman & second Black mayor after legendary Tom Bradley who served as 38th Mayor from 1973 to 1993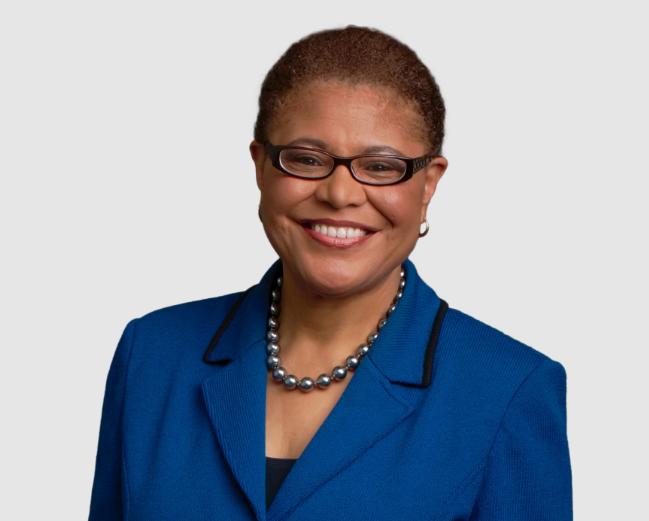 LOS ANGELES – Congresswoman Karen Bass officially announced her entrance Monday as a candidate to replace her fellow Democrat outgoing Los Angeles Mayor Eric Garcetti.
"Our city is facing a public health, safety and economic crisis in homelessness that has evolved into a humanitarian emergency," she said in a statement announcing her candidacy. "Los Angeles is my home. With my whole heart, I'm ready. Let's do this — together."
If Bass were to win election she would be the first Black woman mayor and the second Black mayor after Thomas Bradley, the legendary politician and former police officer who served as the 38th Mayor of Los Angeles from 1973 to 1993.
With my whole heart, I'm ready. Let's do this — together.

I'm running for mayor.https://t.co/CLkJfFddHT

— Karen Bass (@KarenBassLA) September 27, 2021
KABC 7 noted that she would be the first sitting House member to be elected mayor of Los Angeles since 1953, when Rep. Norris Poulson was elected. Then-Reps. James Roosevelt, Alphonzo Bell and Xavier Becerra lost campaigns for mayor in 1965, 1969 and 2001.
The 67-year-old member of Congress currently represents the 37th Congressional District, which encompasses Los Angeles neighborhoods west and southwest of downtown including Crenshaw, Baldwin Hills, Miracle Mile, Pico-Robertson, Century City, Cheviot Hills, West Los Angeles, Mar Vista and parts of Westwood, as well as Culver City and Inglewood. Bass was a member of the California Assembly from 2004-10, serving as that body's speaker from 2008 to 2010.
Bass is entering an already crowded field of candidates including Los Angeles City Attorney Mike Feuer and two members of the City Council – Kevin de León and Joe Buscaino – who have already announced their campaigns for mayor.
When speculation as to her running surfaced last week, Bass spokesman Zach Seidl told the Los Angeles Times that her running was due to the fact that "Los Angeles is facing a humanitarian crisis in homelessness and a public health crisis in the disproportionate impact this pandemic has had on Angelenos," Seidl said in a statement. "She does not want to see these two issues tear the city apart. Los Angeles has to come together. That's why the Congresswoman is considering a run for mayor," he added.
That seems to be the focal point and whoever is elected will face the city's massive homelessness crisis.
Bass acknowledged this in her candidacy announcement statement this morning, writing "I've spent my entire life bringing groups of people together in coalitions to solve complex problems and produce concrete change — especially in times of crisis."
Rep. Karen Bass to enter Los Angeles mayoral race
Bass has been working to dismantle systemic racism, as well as other forms of social, racial and economic injustice, for decades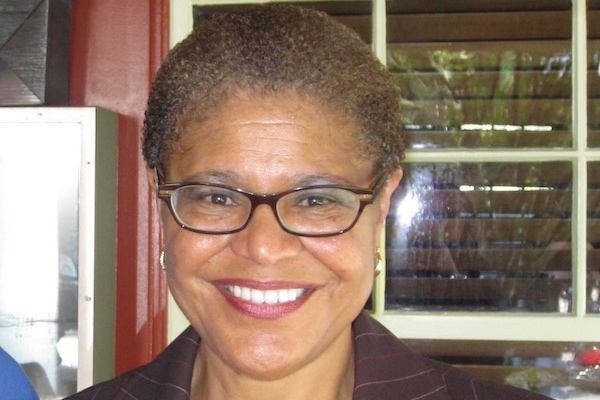 LOS ANGELES – In a breaking story published Friday morning, the Los Angeles Times reported that Democratic Congresswoman Karen Bass, who represents California's 37th congressional district, which covers several areas south and west of downtown LA will enter the mayor's race.
U.S. Rep Karen Bass (D-Los Angeles) intends to run for Los Angeles mayor, according to three people familiar with her plans. Such a move would shake up a contest that, until this past week, which saw the field of candidates increase, had been a fairly sleepy affair. Bass, a high-profile Democrat who has served in both Sacramento and Washington, D.C., could announce her entry into the mayor's race as early as next week, those sources told The Times.
Bass has been working to dismantle systemic racism, as well as other forms of social, racial and economic injustice, for decades. She is a community activist who was raised on civil rights activism in LA's Jewish Venice-Fairfax district, volunteered for Bobby Kennedy's presidential campaign in middle school, graduated from Hamilton High School in West LA in 1971, studied philosophy at San Diego University but switched her attention to healthcare, graduating from USC's Keck School of Medicine Physician Assistant Program. She subsequently received her BA in health sciences from Cal State/Dominguez Hills and her Masters in Social Work from USC.
Bass focused that training on fighting the crack epidemic in South LA, where she founded the Community Coalition to fight for substance abuse prevention programs and better foster care and relative caregivers, like grandmothers.
She also fought the AIDS epidemic — all experience directly applicable to dealing with the ongoing Opioid crisis, as well as COVID-19.
"I went through the AIDS crisis from its very beginning. I watched all of Santa Monica Boulevard get wiped out near Vermont (Ave.). That whole area there. I watched everybody die within a matter of two years," Bass told the Los Angeles Blade. "But I think that this [COVID-19 crisis] is really hard because you don't have to have any physical contact….People are building the plane while it's flying."
Torie Osborn, the executive director of the Los Angeles Gay and Lesbian Community Services Center in 1989, met Bass at a meeting of progressive grassroots activists in a South LA church basement.
"This woman I didn't know came up, introduced herself as Karen Bass from South LA, an anti-police violence activist and a physician assistant," Osborn says. The two talked all day with Bass noting that the gay community's experience of AIDS deaths was similar to what the Black community was experiencing during the crack epidemic.
"I had never heard anything like this before. She knew gay men. She clearly was an ally," Osborn says.
Last summer the Biden campaign vetted Bass as a potential candidate for the number two spot on the Democratic ticket in the race for the White House, which ultimately ended up with then California U.S. Senator Kamala Harris as Biden's choice.
"Los Angeles is facing a humanitarian crisis in homelessness and a public health crisis in the disproportionate impact this pandemic has had on Angelenos," Bass spokesman Zach Seidl said in a statement, when asked for comment by the Times. "She does not want to see these two issues tear the city apart. Los Angeles has to come together. That's why the Congresswoman is considering a run for mayor."
Earlier this past week, another LGBTQ ally, Los Angeles City Councilman Kevin de León, a Democrat, announced his intention to seek the mayor's chair after current Mayor Eric Garcetti, who was elected for a four-year term in 2013 and again in 2017- who's limited to serving no more than two terms- was picked by President Joe Biden to serve as the U.S. ambassador to India on July 9, 2021.
Head of Anti-LGBTQ group worked with Trump to overturn election
Eastman and the former president had a secret scheme to try to get former Vice-President Mike Pence to overturn election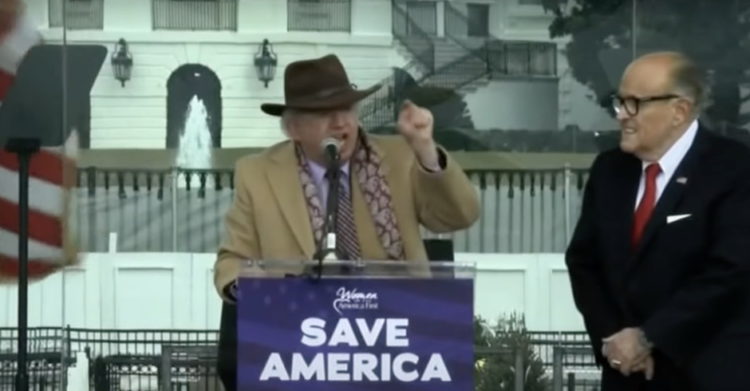 By David Badash | PROVINCETOWN, Ma. – The head of a once well-known anti-LGBTQ organization that spent countless millions in dark money to try to block the advancement of same-sex marriage worked with then-President Donald Trump and his legal team on a secret scheme to try to get Vice President Mike Pence to subvert the U.S. Constitution and overturn the results of the 2020 presidential election.
John Eastman, who until January 13 was a tenured professor of law and dean at the Chapman University School of Law in California, advanced a six-point plan detailing the steps he wanted Pence to take on January 6.
Eastman, who is the chairman of NOM, the National Organization For Marriage, "tried to convince then-Vice President Mike Pence that he could overturn the election results on January 6 when Congress counted the Electoral College votes by throwing out electors from seven states, according to the new book 'Peril' from Washington Post journalists Bob Woodward and Robert Costa," CNN reports.
"You really need to listen to John. He's a respected constitutional scholar. Hear him out," Trump told Pence during a January 4 meeting with Eastman in the Oval Office, according to "Peril."
In addition to directing that Pence would falsely claim that the seven states had competing electors, Eastman suggested Pence make all these moves without warning.
"The main thing here is that Pence should do this without asking for permission — either from a vote of the joint session or from the Court," Eastman wrote. "The fact is that the Constitution assigns this power to the Vice President as the ultimate arbiter. We should take all of our actions with that in mind."
Pence disagreed with Eastman's legal claims and did not enact the secret scheme.
Eastman spoke at the January 6 "Save America" rally that many claim Trump used to incite the insurrection.
One week later he "abruptly" resigned from Chapman University "amid criticism of his role in stoking the violent attack," and "calls for his firing," Law.com reported at the time.
********************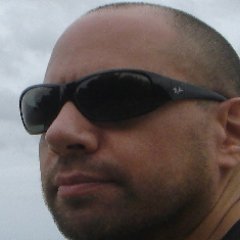 David Badash (@davidbadash) is the founder and editor of The New Civil Rights Movement, an award-winning news & opinion site.
The preceding article was first published by The New Civil Rights Movement and is republished by permission.