Democrats Preparing for 2018 Elections
California state races will be tough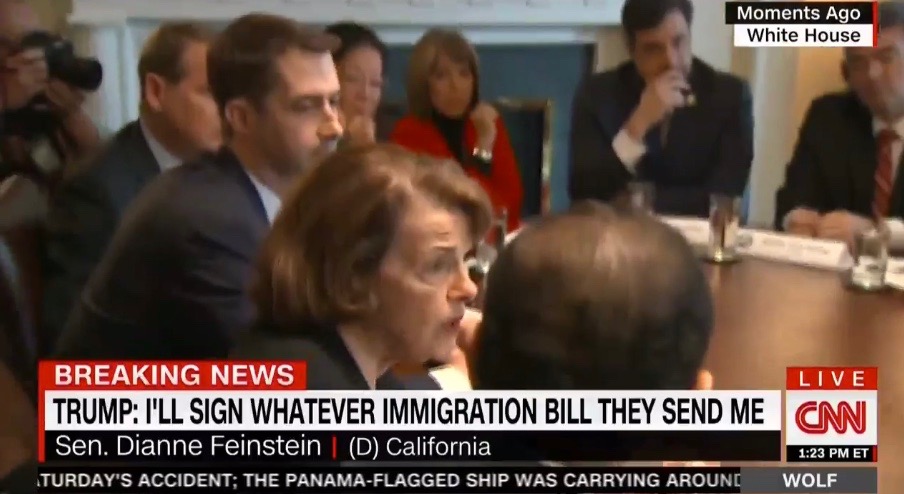 Donald Trump marketed himself to voters as a smart, rich, world-class dealmaker, a brand image reinforced by his reality TV show "The Apprentice." That is far from the image presented in an explosive new book by media writer Michael Wolff, Fire and Fury: Inside the Trump White House, however, in which Trump's senior staff portrays the president as petulant, childlike, ignorant, and an "idiot."
Wolff's book confirms a conclusion many pundits have reached— that Trump is mentally unstable and unfit for office, an issue of prime importance to the LGBT and HIV/AIDS communities as he continues to roll back progressive gains made in the Obama era.
Though they may privately express concern, Republican loyalists in Trump's administration and in Congress, hoping to pass their ultra-conservative agenda, are not expected to invoke the 25th Amendment, declare him incapacitated and remove him from office. Nor are they expected to launch impeachment proceedings, unless absolutely forced to if Special Counsel Robert Mueller's investigation finds obstruction of justice and/or collusion with the Russians to interfere in the 2016 elections for a pro-Trump outcome.
A number of Democrats, such as California Rep. Maxine Waters, have called for Trump's impeachment and independent mega-donor Tom Steyer has spent millions promoting it on television. But not all Democrats are convinced that promising Trump's impeachment is the best way to win back the House and Senate in the 2018 midterm elections.
"Impeachment, it's not something you ought to welcome. It's not something you ought to be ready to — it's not something you want," New York Rep. Jerry Nadler, the ranking Democrat on the House Judiciary Committee with constitutional expertise, told Politico late last December. What if "it would tear the country apart too much" to do it?  
But impeachment promise or not, the Democrats are preparing for an all-out fight. Democrats must retain their existing seats and win 24 House seats and two Senate seats to regain control of Congress.  And despite the excitement of the #Resistance movement, those wins will not be easy. In addition to the solid cult of Trump, many of the Republican seats are gerrymandered, with challengers to the incumbent being slightly to more extreme.
Former Sheriff Joe Arpaio, for instance, announced that he's running to replacing retiring Arizona Republican Sen. Jeff Flake. Arpaio, 85, was pardoned by Trump after a conviction for criminal contempt. He's best known for proudly practicing racial profiling and housing detainees in an outdoor "concentration camp." His main primary opponent is Kelli Ward, a former state senator and Trump ally. Also running in the GOP primary in August is anti-LGBT Rep. Martha Elizabeth McSally, a retired Air Force Colonel.
The winner of the GOP primary will face centrist Democrat Rep. Kyrsten Sinema, an out bisexual who in 2013 Elle Magazine dubbed "America's most colorful Congresswoman."
Perhaps Steve Bannon, Trump's former white nationalist strategist, will offer to run Arpaio's campaign. Bannon was a key on-the-record source for Wolff's salacious book about Trump. He has  subsequently offered a groveling apology but has not recanted his damaging statements—leading to his loss of powerful backing from Trump, his financial angels, the Mercer family, and his media throne, the Westside Los Angeles-based Brietbart News.
That ignominy of rejection comes after the humiliating loss by Bannon's Alabama senate pick, racist, anti-LGBT Judge Roy Moore who lost to Democrat Doug Jones, much to the delight of Jone's gay son Carson and campaign supporters, the Human Rights Campaign. But whether Bannon has really turned from white supremacist electoral superman into political kryptonite for the 2018 elections remains to be seen. He thrilled California Republicans at their convention in Anaheim last October—where his rambling remarks touted the assured upcoming victory of Roy Moore and failed to even mention the vulnerable Republican seats the Democrats are counting on winning.
"Victory begets victory. We don't have a problem with ideas. We have a problem of understanding how to win. It is about winning. Nothing else matters. If you want to take your state back, if you want to take your country back, you're going to have to roll your sleeves up,"Bannon said. "We pulled off the win by having the RNC and the Republican establishment put their shoulder to the wheel with the Trump campaign state by state."
There are Trump strongholds in California, which is presumably why Rep. Devin Nunes, chair of the House Intelligence Committee, feels so comfortable being a waterboy for Trump regarding the Russian investigation. California will surely be a test case for the presumption that reliable Republican voters always have better turnout in the midterm elections and incumbents usually win reelection. Not this time. Democrats—especially Democratic women—are energized by such Trump tweets as this one from Jan. 2: "North Korean Leader Kim Jong Un just stated that the "Nuclear Button is on his desk at all times." Will someone from his depleted and food starved regime please inform him that I too have a Nuclear Button, but it is a much bigger & more powerful one than his, and my Button works!"
The reelection climate in Southern California looks so bad for Republicans, on Jan. 9, Rep. Ed Royce announced he was foregoing the hassle. Out LA County Democratic Party Chair Mark Gonzalez was thrilled.
"Ed Royce's retirement is indicative of the Democratic Party's momentum leading in to the 2018 midterm elections. There are a plethora of qualified Democratic candidates who were already looking to challenge Mr. Royce, and now that they are facing an open seat in a district where President Trump has a 60% disapproval rating and Royce himself has a 36% approval rating, we couldn't be more excited. Gonzalez said in a press release. "We are looking forward to a Democratic victory in the 39th Congressional District of California."
The next day, Jan. 10, longtime LGBT nemasis Rep. Darrell Issa (49th District, Southern Orange County and Northern San Diego) announced he, too, would not seek re-election, saving Equality California and other progressive organizations a lot of time and money to defeat him.
Other Republicans on the Democratic target list are:  Steve Knight (25th District — Northern Los Angeles County and Simi Valley) Jeff Denham (10th District — Central Valley including Modesto); Dana Rohrabacher (48th District — Coastal Orange County):
David Valadao (21st District — Central Valley including part of Bakersfield); Mimi Walters (45th District — Inland Orange County including Irvine); Duncan Hunter (50th District — Inland San Diego County); and Devin Nunes (22nd District — Fresno and Tulare counties).  
The races are not only high priority for the Democratic Party but for Equality California, as well. The statewide LGBT organization was the first to endorse Hillary Clinton for president and has started vigorously engaging in congressional races, as well as state and local races.  
"We have been doing voter registration in all those targeted districts for the last four months to increase the number of LGBTQ people who are voting," Zbur tells the Los Angeles Blade. "We are educating people on how bad these folks are and how they have voted against our interests—in particular, to decimate the healthcare program which really harms LGBTQ people. That's one of our highest priorities."
Zbur says Equality California is still in the process of evaluating candidates in a host of races, but has already endorsed bisexual Katie Hill, Executive Director at People Assisting the Homeless, against Steve Knight in CD 25 and civil rights attorney Emilio Huerta, board member and officer at the Bakersfield AIDS Project, against David Valadao in CD 21.
"Katie Hill's values of inclusion and equality are in stark contrast to those of Steve Knight, who voted to add an anti-LGBTQ provision that would have allowed sweeping taxpayer-funded LGBTQ discrimination to the National Defense Authorization Act. Katie Hill will bring Democrats and Republicans together to fight for government programs that benefit everyday Californians," says Zbur.
"Emilio Huerta has been strong and active ally in the fight for LGBTQ equality and social justice," said Rick Zbur, Executive Director of Equality California. "His values of inclusion and acceptance run counter to those of conservative Congressman David Valadao who has voted consistently against LGBTQ protections. Electing Emilio Huerta to Congress is a high priority for Equality California."
Perhaps the hardest race in which to endorse is between moderate Sen. Dianne Feinstein, 84, the 25-year incumbent seeking reelection, and progressive state Senate President Pro Tem Kevin de León, 50, both of whom have been extraordinarily good for the LGBT community. Progressives are calling for younger leadership—but on Jan. 9, Feinstein proved that age has its strategic prerogatives—defying Republican leaders and, as the Ranking Member of the Senate Judiciary Committee, releasing the transcript of Fusion GPS co-founder Glenn Simpson's testimony before the Senate Judiciary Committee, a major piece of evidence in the Russian-collusion investigation.
The same day, Feinstein sat across from Trump at a bipartisan meeting he called to prove he could work a deal on immigration—and she called for a "clean" bill on DACA, coming back to comprehensive immigration reform later. Trump immediately agreed, causing confusion in both the Democratic and Republican ranks.  But time's running out on the DACA program, with Trump's arbitrarily imposed March deadline—though paperwork needs to be completed by the end of January.  At stake are thousands of lives—and no doubt, thousands of votes in 2018.
GOP Trans City Councilwoman says she's uniquely positioned
"If we aren't a part of our government, we cannot be a voice of freedom- of reason if & when issues regarding our LGBTQ [identities] come up"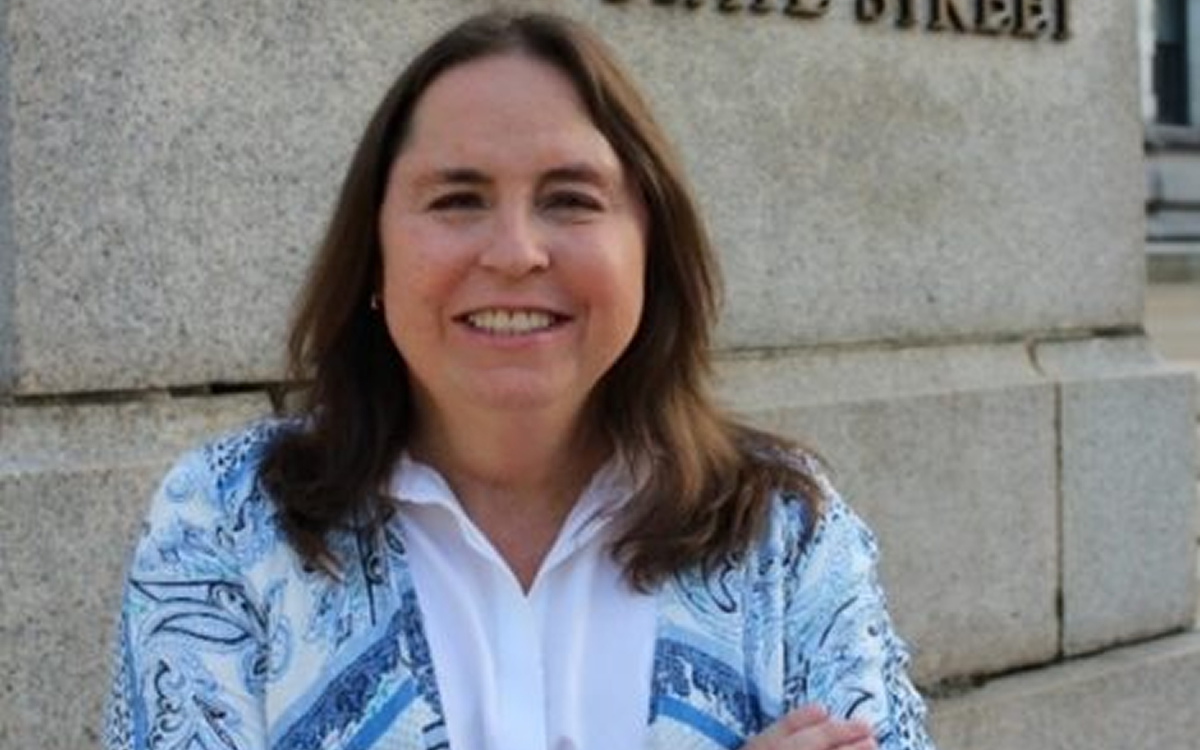 Note: Other portions of Jennifer Williams' interview with The Washington Blade were featured in a previous article alongside interviews with four other LGBTQ officeholders
TRENTON, N.J. – Jennifer Williams, who recently became the first LGBTQ person on the Trenton City Councilmember and the first openly transgender person elected in New Jersey, connected with the Washington Blade last week to discuss topics including how she reconciles her gender identity with her membership in the Republican Party.
While Williams is grateful for her broad base of support, including from progressive Democrats, it perhaps did not come as a surprise considering her record as a longtime LGBTQ advocate and public servant who chaired the municipal Republican Party in Trenton and served on the city's Zoning Board of Adjustment for 14 years.
Plus, Williams said in emailed responses to questions from the Blade that her views on LGBTQ matters are closer to those held by Democrats than by Republicans.
"If I have to put my views on LGBTQ policy issues in one mainstream bucket, I would clearly be more aligned with national and New Jersey Democrats on our rights, equalities and freedoms than the Republican National Committee's platform and what some GOP leaders espouse," Williams said.
"That important difference between the two major parties is why it is integral that I stay and fight against anti-LGBTQ bigotry and discrimination," she added.
Williams sees her position as an elected official who is both trans and a Republican as an opportunity to effectuate positive change from within her own party.
"Other LGBTQ folks may not understand why I try to advocate on the right and in the Republican Party," she said. "But all I know is that until I am no longer the first LGBTQ or transgender person [whom] many Republican leaders meet, we will always have to worry about legislative actions or executive orders against us."
Williams said she is in a unique position, and one that is imbued with a big responsibility:
"If I can be effective in helping some bad Republicans rethink their opinions of who we are," she said. "Maybe we can get some of them to 'tap the brakes' on anti-LGBTQ legislation coming down the pike."
"I have a 'particular set of skills,'" Williams added, "And I feel called to use them to help protect our community."
The Republican Party was founded in the mid-19th century by abolitionists who sought to fight for individual freedoms, liberties, self-determination and happiness, Williams noted, even if some GOP leaders do not demonstrate those values where it concerns LGBTQ people.
LGBTQ Americans "really do need to be in the corridors of power and at the table where decisions are made," Williams said. "Coming from the same home state as Marsha P. Johnson, who did so much for us so long ago, I know how important my being a [member of the] City Council can be."
Of course, Williams said, she is not alone. LGBTQ officeholders across the country are putting into practice the idea that representation is crucially important in the fight for equal rights no matter who they are or where they have been elected, she said.
"If we aren't a part of our government, we cannot be a voice of freedom and of reason if and when issues regarding our LGBTQ [identities] come up," Williams said.
Despite the proliferation of state and local anti-LGBTQ bills, particularly proposals targeting the trans community, Williams sees reason to be hopeful.
"What is exciting is that we have gone from [Virginia state Del.] Danica Roem being the first transgender person to be elected to a state legislature just over five years ago to where now, she is running for [Virginia] Senate and there are at least eight other transgender legislators," Williams said.
The visibility of LGBTQ officeholders tends to encourage other members of the community to run for public office, she said.
"That is wonderful, and I think is what we need to duplicate and triplicate wherever we can," Williams said, adding that the LGBTQ Victory Fund "is working very hard at this."