A new Queer Eye makeover hits Netflix
Netflix brings Queer Eye to a streaming device near you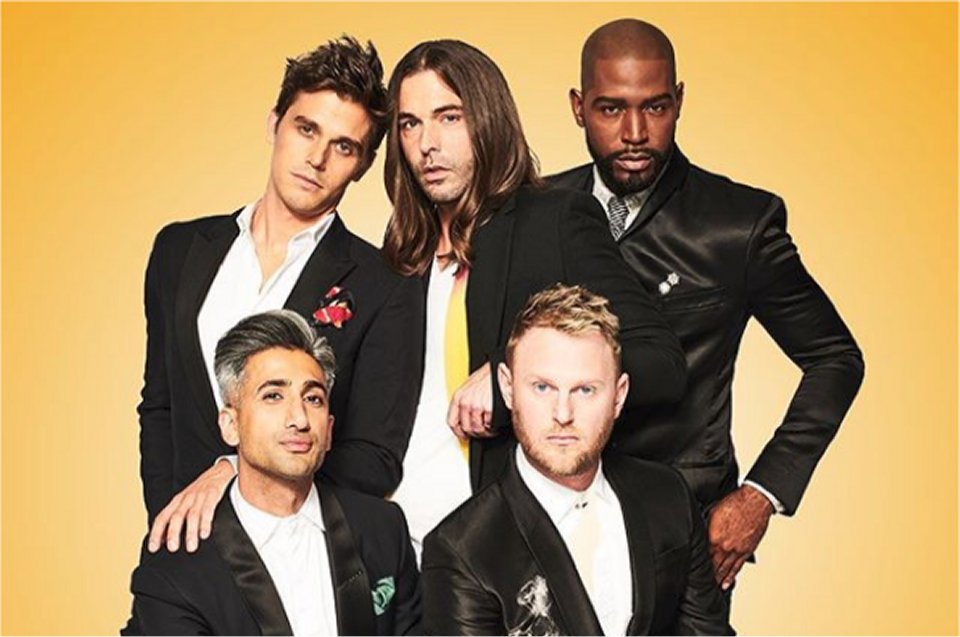 With Donald Trump as President and Mike Pence, a devout opponent of the LGBTQ community as his VP, what better time than now in U.S. politics and entertainment for a new, and gayer than gay series on Netflix to premiere?
In walk the fabulous five, back in a 2.0 version of the Emmy-winning show, "Queer Eye" to make help make America gay again… or at least a little hipper.
The players are saucy hair stylist Jonathan Van Ness, known from his web series "Gay of Thrones," Antoni Porowski, Canadian personal chef to foodie Ted Allen of the original "Queer Eye," Karamo Brown, a culture guru and the first openly gay black man on MTV's "The Real World," Bobby Berk, a decorator with his own home furnishings line, and trendy fashionista Tan France, creator of the women's clothing line, Kingdon & State.
The concept is similar to the original version, which launched on Bravo in 2003 and ran until 2007. Five gay men are on a mission to save straight men and even a couple of gay guys from themselves. In eight episodes, the guys will conquer the foibles of the bumbling and style-free, shaping-up unhealthy diets, and cluing-in the hapless to the difference between feng-shiu and top ramen.
"We're not out there just pushing the gay agenda that, 'Oh, you've got to look this way and act this way and be metrosexual.' We're like, hey, let's find amazing things about you and help you see them," Berk said in an interview with Vulture.
As is the norm in Hollywood, everything old is new again. And maybe in an effort to resist a Trump-era, shows like "Will and Grace," are back and Norman's Lear's iconic series "One Day at a Time," has returned, only this time with a predominantly Latino cast.
"A lot has happened in the gay community," executive producer Rob Eric told People.com. "We have the right to marry now legally. But instead of becoming complacent and sitting comfortably, we have to continue expanding our friendships and expanding our understanding of each other's communities so we do get past just the level of tolerance. It has to become acceptance."
The show goes beyond fixing lame style though. In one episode the guys are sharing a car ride with potential makeover guest, Georgia police officer Cory Waldrop. Waldrop, who is white tells Brown, he is often stereotyped and is saddened by the violent and senseless acts of this brothers in blue, even telling Brown that for him "black lives matter."
"My thought was, this is somebody I will see and never talk to again. What I learned about him was that as fathers we had a lot in common, as businessmen we had a lot in common, but also as just vulnerable human beings. I walked away now having a lifelong friendship with a police officer that I can tell you I wouldn't have had before," Brown said.
The new show trades in its original New York setting for communities in and around Atlanta, Georgia.
"Even though that's a joke, it's serious," Van Ness told Vulture.
"I do feel like LGBTQIA things in the United States are not going in the direction that they were in the last eight years. Coming from a town of 30,000 people on the Mississippi River, having Queer Eye in 2003 through 2007 when I was in high school was really important. I looked up to Kyan a lot. I hope someone will look up to me. That is a crazy feeling, but I think it's a good time, because there needs to be queer visibility on TV."
The newly rebooted version will premiere this Wednesday Feb. 5 on Netflix.
KTLA Morning: 'Made in California,' new book details iconic food brands
Author George Geary joined KTLA's morning crew live to discuss his new book "Made in California" which details California-born food brands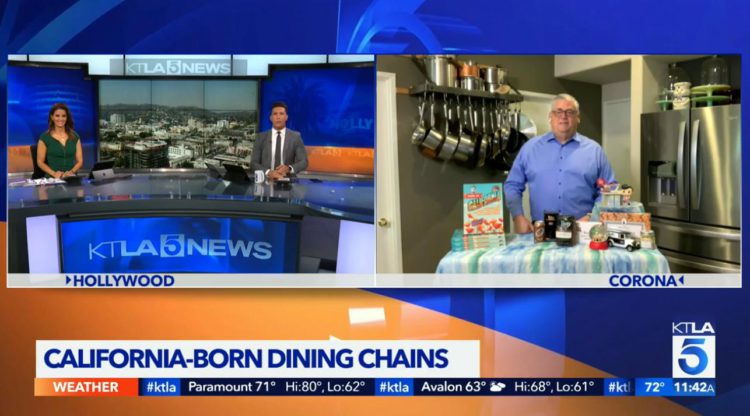 LOS ANGELES – Author George Geary joined KTLA's morning crew live to discuss his new book "Made in California," which details California-born food and drink brands.
Visit George's website for more information.
This segment aired on the KTLA 5 Morning News on Sept. 24, 2021:
"Sex and The City" star Willie Garson has died at age 57
Garson found professional success on shows including "Sex and the City" but his favorite job happened when the cameras stopped rolling
NEW YORK – In a tweet on Tuesday, actor Titus Welliver broke the news of the death from pancreatic cancer of his friend and fellow actor Willie Garson. Garson's 20 year-old son Nathan, a student at The College of Wooster, a private liberal arts college in Wooster, Ohio, added his own heartbreaking tribute to his father in an Instagram post.
There are no words. I love you dear brother. We are fewer pic.twitter.com/Q4Sblb7Nqw

— TitusWelliver (@welliver_titus) September 21, 2021
The actor was in New York City reprising his role of Stanford Blatch in HBO's Sex and the City's revival series,  And Just Like That.
According to an exclusive interview by Page Six in 2020, the actor's favorite role however was that of 'Dad.'
Willie Garson found professional success on shows including "Sex and the City" and "White Collar," but his favorite job happened when the cameras stopped rolling. […] "He's an adult and soon to be taking care of me which is really why I got him to be honest," Garson said at the time. "He's lovely and a really special guy. He's wonderful and he's in college in Ohio."
The New Jersey-born actor also told us that he "always wanted to have a child," so he decided to pursue adoption as a single parent.
********************
Video: A straight & a gay guy react to "That's what I want" by Lil Nas X
StanChris is a 20-something vlogger from the Northeastern U.S. who chronicles his life as a young everyday average gay guy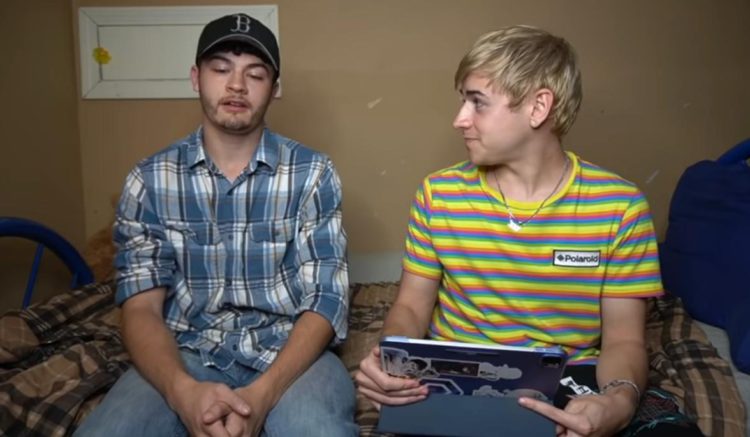 LOS ANGELES – The twenty-something StanChris, the Out YouTuber who has been building his audience on his channel by vlogging about the ordinary everyday experiences of his life as a young gay guy, is back with his straight friend and together they react to the brand new Lil Nas X's new music video THATS WHAT I WANT which was released on September 16, 2021.
WATCH: