Local LA couple raises $300,000 after lawmakers defund Univ. of Tenn. LGBT center
Chad Goldman and Brian Pendleton organize to privately fund LGBT Center for University of Tennessee students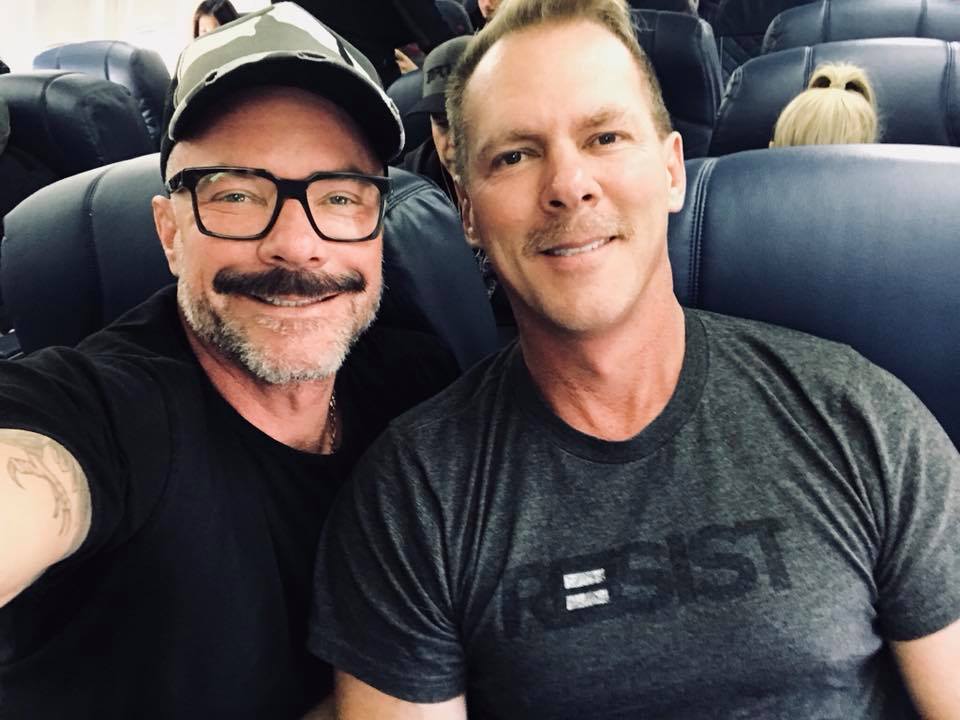 A fundraising campaign launched by a gay University of Tennessee graduate and his husband raised more than $300,000 on Feb. 1 in the kickoff event for a plan to establish a private $3 million endowment to permanently fund the LGBT Pride Center at the university's campus in Knoxville.
Chad Goldman, an alumnus of the university, and his husband, Los Angeles businessman, philanthropist and LGBT rights advocate Brian Pendleton, helped organize the Feb. 1 fundraiser at the Nashville home of another University of Tennessee gay alumnus, Gary Bynum.
Pendleton told the Washington Blade that the three men and many others were motivated to support the fundraising drive in response to a bill passed by the Tennessee Legislature in 2016 that eliminated state funding for the university's Office for Diversity and Inclusion.
The Pride Center was part of the Office for Diversity and Inclusion. It lost its funding when the legislature defunded the diversity office. Last year, Pendleton and Goldman helped raise $9,000 to keep the Pride Center open and functioning.
"It's unfortunate we are in this place because of the politics of the legislature, but this effort is not at all about politics," Goldman told USA Today Network Tennessee. "It's just about funding a place for LGBTQ and questioning students to go where they can find fellowship and guidance and support at a time that's very difficult," he told the news service.
Although the bill approved by the Republican-controlled legislature doesn't specifically mention the Pride Center, it was introduced when several conservative lawmakers took aim at the Office of Diversity and Inclusion.
Among other things, critics of the office accused it of promoting "political correctness" by encouraging the use of gender-neutral pronouns and supporting an annual student-initiated event called Sex Week, which involves panel discussions and forums addressing issues including sexuality, sexual assault prevention, and sexually transmitted diseases.
University officials have said most of the funding for the Sex Week events comes from student activity fees rather than state funding.
The bill passed by the legislature took effect in May 2016 after Tennessee Gov. Bill Haslam announced he would neither sign nor veto the measure thus allowing it to become law without his signature. One of its two provisions reallocated all funds in the budget for the Office of Diversity and Inclusion at the University of Tennessee-Knoxville for fiscal year 2016-2017 to scholarships for minority students enrolled in the university's engineering programs.
The second provision permanently bans the University of Tennessee from using state funds "to promote the use of gender-neutral pronouns, to promote or inhibit the celebration of religious holidays, or to fund or support Sex Week."
The bill's reallocation of state funds for the Office of Diversity and Inclusion to engineering student scholarships technically ended in May 2017. But university officials were reluctant to immediately restore full funding for the diversity office out of concern that the legislature would take action again to block the funds.
State Sen. Todd Gardenhire (R-Chattanooga), a lead sponsor of the State Senate version of the bill, has accused the diversity office of being "very political and polarizing" and giving a "horrible reputation" to the university and the state.
"If they clean up their act, then I'll focus my attention on something else," USA Today Network Tennessee quoted him as saying. "But if that office continues to become very radical and polarizing, then I will of course focus my attention back on that to take that money away and apply it to something very useful instead of something very divisive," he said.
With that political sentiment as a backdrop, Pendleton told the Blade the effort to support the Pride Center through private funding was all the more needed. He noted that university officials are highly supportive of the effort to establish the independent endowment as are other elected officials in the state.
Among those attending the Feb. 1 fundraising event for the endowment in Nashville were University of Tennessee Chancellor Beverly Davenport, the dean of the university's College of Arts and Sciences Theresa Lee, and U.S. Rep. Jim Cooper (D-Tenn.), whose district includes Nashville.
"We'll be raising money in cities all around the country and of course including Knoxville," Pendleton said. "But we'll be in Atlanta, Washington, D.C., New York City, Los Angeles, making sure that people from all over have an opportunity to help support the Pride Center," he said.
More information about the fundraising campaign, which is called Vol Means All, can be accessed at volmeansall.org.
U.S. envoy for LGBTQ+, intersex rights cancels Indonesia trip
Prominent Islamic group criticized Jessica Stern's planned visit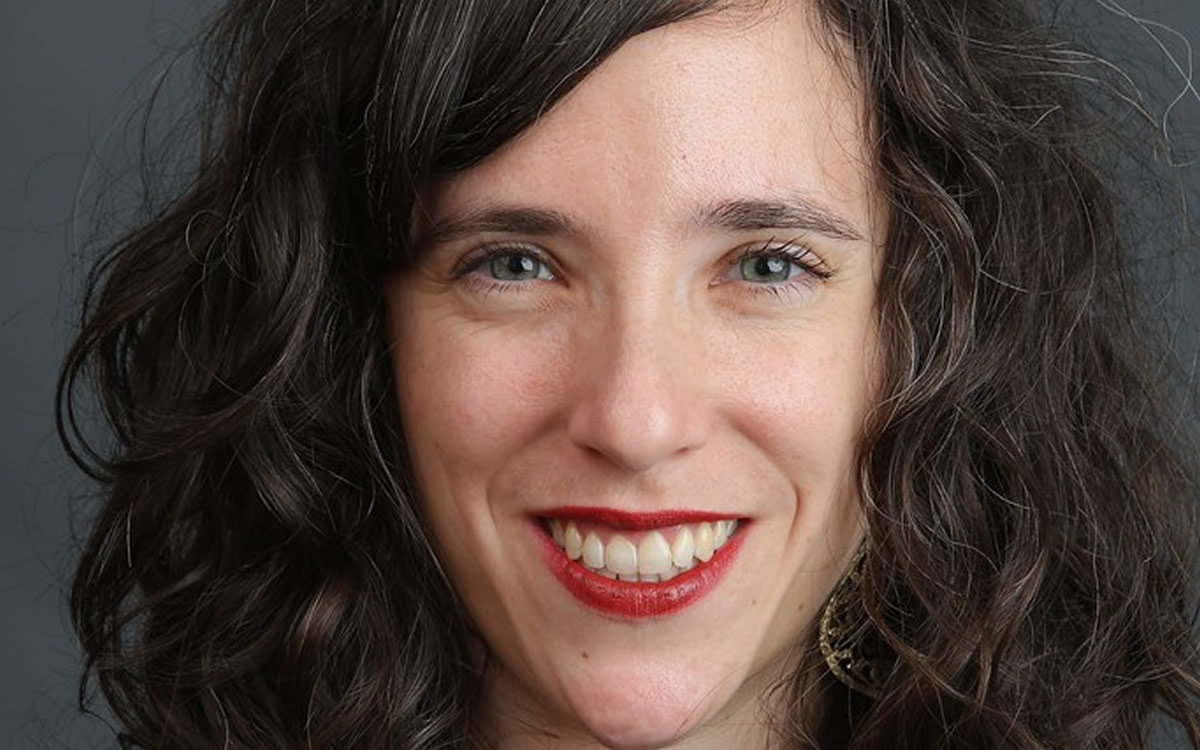 WASHINGTON — The special U.S. envoy for the promotion of LGBTQ+ and intersex rights abroad's trip to Indonesia has been cancelled after the country's most prominent Islamic group criticized.
Jessica Stern had been scheduled to arrive in Indonesia on Dec. 7.
The Washington Post reported Anwar Abbas, the vice chair of the Indonesian Ulema Council, in a statement on Friday said the group "cannot accept guests whose purpose of coming here is to damage and mess up the noble values of our nation's religion and culture."
U.S. Ambassador to Indonesia Sung Kim in a statement announced Stern would no longer travel to the country.
"One of the reasons the United States and Indonesia have such a strong relationship is that we both uphold values such as democracy, human rights, diversity and tolerance. Those values should apply to every member of society, including LGBTQI+ persons," said Kim. "In every country, dialogue about human rights is crucial. Dialogue, after all, is fundamental to democracy. Advanced democracies oppose hatred, intolerance and violence against any group of people, and encourage dialogue that reflects the broad diversity of their societies."
"While we look forward to continuing our dialogue with religious leaders, government officials and members of the public on the important topic of ensuring respect for the human rights of LGBTQI+ persons, after discussions with our counterparts in the Indonesian government, we have decided to cancel Special Envoy Stern's visit to Indonesia," added Kim. "Knowing that around the world LGBTQI+ persons experience disproportionate levels of violence and discrimination, it is important to continue the dialogue and ensure mutual respect for one another, rather than pretending that the issues do not exist. Countries like Indonesia and the United States can learn from one another about how to counter hatred and ensure more prosperous, inclusive societies for all."
A State Department spokesperson on Friday told the Washington Blade that "after discussions with counterparts in the Indonesian government and with Indonesian human rights advocates, Special Envoy Jessica Stern and Ambassador Sung Kim decided to cancel the special envoy's visit to Indonesia planned for Dec. 7-9."
"We will continue to work with our Indonesian partners to promote democracy, human rights, diversity and tolerance," said the spokesperson.
"While we are disappointed that Special Envoy Stern will not travel to Indonesia at this time, it is important to continue the dialogue and ensure mutual respect for every member of society, including LGBTQI+ persons," added the spokesperson. "Indonesia is a valued partner of the United States, and we seek to work together with Indonesia to counter hatred and intolerance and build more prosperous, inclusive societies."
President Joe Biden in February 2021 signed a memo that committed the U.S. to promoting LGBTQ+ and intersex rights abroad as part of his administration's overall foreign policy.
Consensual same-sex sexual relations are decriminalized in most of Indonesia, but officials in Aceh province in 2021 caned two men under Shariah law after their neighbors caught them having sex. The Indonesian government in recent years has faced criticism over its LGBTQ and intersex rights record.
Authorities in Jakarta, the Indonesian capital, in 2017 arrested 51 people who were attending a "gay party" at a sauna. The closure of an Islamic school for Transgender people in the city of Yogyakarta in 2016 also sparked outrage.
Indonesian lawmakers are currently debating a bill that would criminalize sex outside of marriage.