A Half-Baked Ruling
A cake is not speech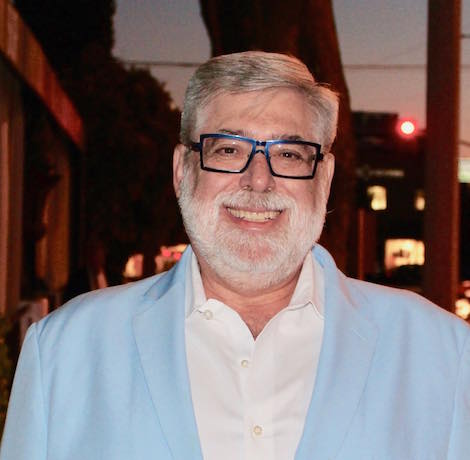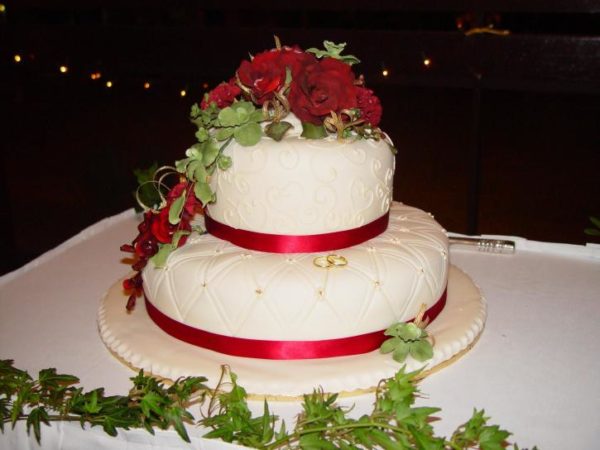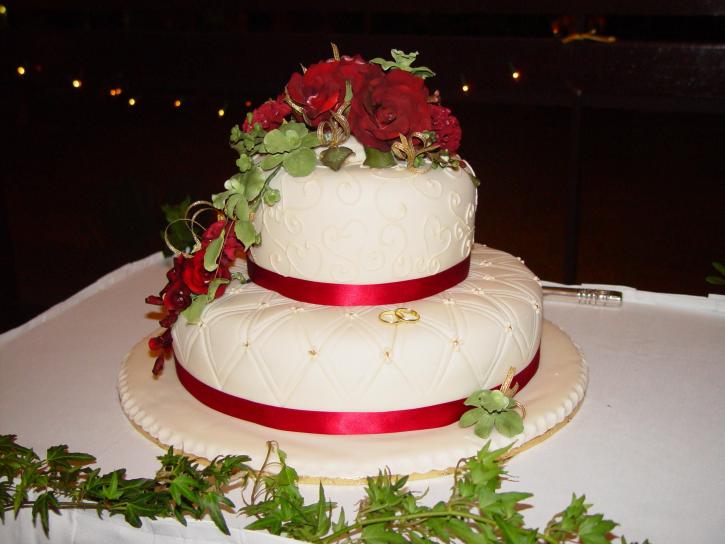 On February 5th, Kern County Superior Court Judge David R. Lampe issued a ruling denying the California Fair Employment and Housing Commission's request for a preliminary injunction that would have ordered a baker to stop discriminating against same-sex couples, pending trial in a case.
The case arose after Eileen and Mireya Rodriguez-Del Rio visited Tastries, a commercial bakery in Bakersfield, and selected a cake design for their upcoming wedding reception based on one on display in the shop. According to Judge Lampe's decision, the couple did not request any words or messages on the cake. When they returned for a tasting a week later, the store's owner, Cathy Miller, told them—apparently based on her religious views—that she does not condone marriages of same-sex couples and they therefore would have to go elsewhere for their cake.
Faced with the indignity of being shunned and told "we don't serve your kind," the couple filed a complaint with the agency that enforces California's law barring sexual orientation discrimination by businesses. The agency agreed that that law had been violated and sought the order Judge Lampe denied.
The judge did not reach whether Ms. Miller had a religious freedom right to deny the couple equal treatment. Instead, his decision was based on free speech grounds. He concluded that, "The State cannot succeed on the facts presented as matter of law" because, in his view, "The right to freedom of speech under the First Amendment outweighs the State's interest in ensuring a freely accessible marketplace."
Either now or after Judge Lampe grants the motion to dismiss the case Ms. Miller's lawyers have said they will file, the government agency likely will appeal.
Judge Lampe's ruling is wrong and dangerous, and hopefully an appellate court swiftly will overturn it. Every other U.S. court to have considered similar First Amendment claims advanced by bakers, florists, photographers, invitation designers, and reception halls has rejected the arguments on which Judge Lampe relied.
Lower courts did that in a very similar case, known as Masterpiece Cakeshop, Ltd. v. Colorado Human Rights Commission. That case was argued to the U.S. Supreme Court December 5th. A decision should be released by the end of June. If the justices follow past rulings, they too should refuse to license such discriminatory acts.
While there is an absolute right to believe what one wants, and a near absolute right to say what one wants (subject to laws regulating defamation, invasion of privacy, harassment, threats, and similar wrongs), the U.S. Supreme Court has rejected any First Amendment right to engage in discriminatory conduct. Discriminatory treatment is conduct, not speech.
Judge Lampe analogized the situation before him to cases involving compelled speech. Those cases hold that the government can't force students to salute the flag, can't compel individuals to display a state motto they object to on their vehicle license plates, and can't require newspapers to publish the replies of political candidates whom they criticized. There are at least three problems with that comparison, however.
First, the state agency here wasn't seeking an order that Ms. Miller say anything. A cake is not speech. And, to the extent a wedding cake conveys a message of some sort, it's the message of the betrothed couple who chose the design, not the baker they asked to follow their instructions. But, beyond that, all the state agency sought was an order that Ms. Miller not discriminate by refusing to make cakes for same-sex couples she makes for everyone else. If she couldn't abide the thought of a custom wedding cake she made being enjoyed by those at same-sex couple's receptions, she could just stop making such cakes altogether
As raised during the Masterpiece Cakeshop argument, it also would be difficult to draw a line between Ms. Miller and others who believe some people aren't worthy of equal treatment. If a wedding cake is constitutionally-protected speech, what about the catered wedding meal, floral arrangements, hairstyles, and make-up applications? It likewise would be hard to limit a ruling to weddings. And, if people have a conscience right not to treat same-sex couples equally to others, why should they have to provide equal service to those of particular races, nationalities, or religions? If the Constitution meant that, minorities once again could be legally treated like pariahs in this country.
When Judge Lampe valued a business person's "freedom of conscience" over customers' equality, he erred. The notion that one is complicit in how others use what one creates wrongly imposes one's beliefs on others. Most importantly, people who go into commerce—even commerce involving expression—properly are subject to the rules governing all businesses. Those selling their paintings can't use toxic materials or plagiarize, even if their beliefs dictate it. Even with art, neither religion nor speech should be trump cards.
Jon W. Davidson has been a leading LGBT legal rights advocate and constitutional scholar for more than 30 years. He recently stepped down as the national legal director of Lambda Legal.
Financial disaster hits HIV agencies in January- Why won't anyone stop it?
"National advocacy groups are essentially frozen into inaction, caught like deer in the proverbial headlights"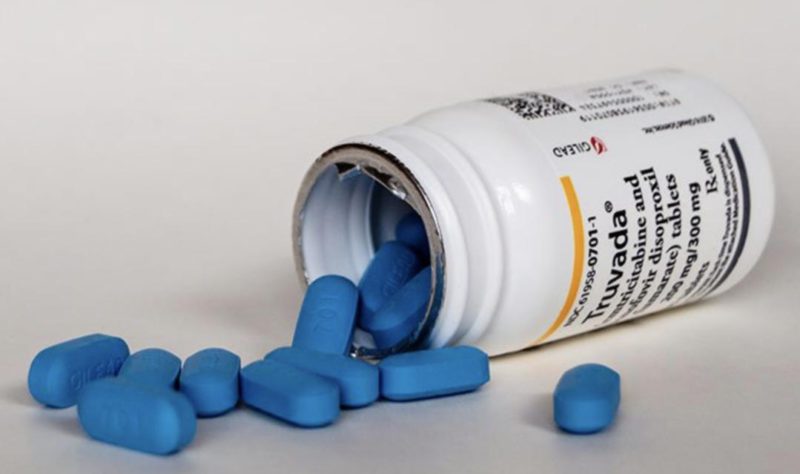 By Mark S. King | BALTIMORE – A financial crisis that will curtail hundreds of millions of dollars to HIV clinics and the community-based organizations that run them is coming on January 1, 2022. It's only weeks away. Meanwhile, our national advocacy groups are essentially frozen into inaction, caught like deer in the proverbial headlights.
Spoiler alert: pharma giant Gilead Sciences again plays the villain in this story but there's plenty of blame to go around. The landscape includes community organizations with a woeful lack of contingency planning, our government's hypocritical lack of actual investment in "Ending the HIV Epidemic," and yes, the insidious grip Big Pharma has on the people and organizations we trust to speak up on our behalf.
The situation is a doozy but somewhat murky. Buckle up.
The 340B program is a house of cards that is falling apart
Never heard of 340B? I'm not surprised. Its very complexity has sheltered it from skeptical eyes. My own crash course in 340B intricacies began in the last few months; this article is based on off-the-record interviews with providers, activists, staff within community-based agencies, and leaders from national HIV advocacy coalitions.
Journalist Benjamin Ryan does a great job of explaining how 340B works in his July 7, 2021, story for NBC News. I recommend you read it, but here's the bottom line: 340B is a federal drug pricing law that makes it possible for certain safety-net community clinics with a pharmacy — let's just talk about HIV or PrEP clinics here — to purchase name brand medications at rock-bottom prices.
For patients with insurance who receive the medication from those clinics purchased at the discounted price, the insurance company reimburses that pharmacy at a rate based on the undiscounted cost of the medication. If the patient does not have insurance, the pharma giant Gilead, which manufactures 90% of HIV treatment meds and the brand name versions of both approved PrEP drugs, makes a similar reimbursement to the clinic through its patient assistance program.
You read that right. These community clinics get a check for nearly the full retail price of a medication they bought for pennies on the dollar. The difference, the money the clinic is collecting out of thin air, is known as "the 340B spread."
How much are these community-based programs making off this scheme? Collectively, it's into the hundreds of millions of dollars per year, according to estimates I've received, but no one knows the real numbers because they aren't reported. The windfall to agencies is perfectly permissible, though, and is considered "unrestricted funding." Agencies have used the monies to cover other clinical costs in those clinics and to pay for everything from condoms to safe sex counselors to advertising.
Nowhere has 340B been more lucrative than for agencies that have pre-exposure prophylaxis (PrEP) clinics. The two brand-name drugs used for PrEP are both made by Gilead. Truvada, its first PrEP drug, has now gone off patent and there are more than ten cheap generic versions available. Gilead's newer drug for PrEP, Descovy, is far more expensive.
The yearly cost of Descovy for one 'PrEP patient can creep towards $20,000, so remember, most of that amount is sent to the agency through Gilead's patient assistance program if the patient is uninsured, even though the clinic actually paid much less for it. Free money, folks.
If you were a community clinic with a caseload of uninsured patients, which drug would you prescribe for PrEP: the cheap generic drug that won't bring much 340B money back to your agency, or the Descovy, which will generate an enormous reimbursement check from Gilead?
It's difficult to fault a struggling community agency for gulping heartily from this spigot of unrestricted funding. Well, unless it is making clinical decisions unduly influenced by money rather than the interests of the patient. For example, Truvada has renal and bone-density side effects that are rare, while Descovy has been shown to contribute to weight gain and bad cholesterol. The choice between them should be a patient-centered decision, not a financial one.
Anyone with common sense would conclude that the 340B gravy train couldn't possibly last forever. They're right. In a few weeks, Gilead is derailing the train.
The Gilead gambit to abandon PrEP clinics
Gilead abruptly announced in April that it would change their policy on these 340B disbursements. They will no longer pay the clinics anywhere near the full retail price, only allowing for minimal mark-up and therefore ending the big 340B payday to clinics. After an initial community outcry, they moved the effective date from October, 2021 to January, 2022. Gilead is reportedly firm on this new date.
Does Gilead have the legal right to make this change? Yes. In doing so, though, they will devastate community organizations that rely upon this revenue. As ethicist Kwame Anthony Appiah recently advised in his New York Times column, "When you provide people with ongoing assistance, you tend to assume ongoing obligations… when a helping hand is dependably there, it's only reasonable that we come to depend on it."
Gilead is obligated to help solve a problem it helped to create, and not summarily abandon agencies that have come to depend upon Gilead's funding.
For their part, Gilead claims that it is making this change because it just discovered it was reimbursing the clinics more than the clinics paid for the drugs. Uh huh. This program has been in place for years, folks. Gilead needs a new accountant, at the very least, if the fact it has dispersed hundreds of millions of dollars is somehow new information.
In another insulting statement of feigned ignorance, Gilead further claims that they had no idea that clinics relied upon 340B to fund their services. What does Gilead think agencies have been doing with this money? Maybe they figure everyone keeps a huge slush fund to use for, I don't know, cozying up to physicians on expensive junkets and conference receptions.
Our community advocacy response has been weak, clearly. With COVID still slowing much of our activist momentum, minimal action has been taken to deal with this impending disaster. Make no mistake, when this change goes into effect clinics will close, programs will end, and preventable HIV transmissions will occur. So much for "Ending the HIV Epidemic."
Gilead's wholesale purchase of the HIV community is nearly complete
Aside from 340B reimbursements, Gilead still papers the HIV landscape with checks. There is nary an HIV organization or program in this country totally untouched by Gilead's financial fingerprints. It makes it hard to publicly criticize Gilead when you're waiting on its response to your grant request.
When I asked national HIV advocacy leaders what exactly is being done to persuade Gilead to change its decision or at least delay it until alternatives are found, I was met with silences so long that I thought my cell service had failed.
Take AIDS United, the national consortium of HIV organizations with a twenty-million-dollar budget that is tasked with looking out for our interests from a policy and legislative standpoint. After AIDS United's strongly worded press release opposing Gilead's change, there has evidently been little further action. A subgroup of its Public Policy Committee (PPC) considered a scheme to take money away from Ryan White, which funds HIV treatment, to help cover the loss of 340B funds to PrEP clinics. Cooler heads prevailed, fortunately, and that strategy was scrapped. Their current battle plan is, well… I have no idea. They meet this week. Let's watch to see what they come up with. Gilead's financial support of AIDS United runs deep, it's worth noting.
Where is the United States Government?
Nowhere else in the world does a system exist where the provision of health services is dependent upon drug prices remaining high. It's peculiar and perverse. If the United States had a national program that funded PrEP clinics we wouldn't be confronting this mess. Sadly, it does not and we are.
This summer, an ad hoc community coalition sent a letter to Harold Phillips, Director of the Office of National AIDS Policy (ONAP) at the White House, asking ONAP to please broker a meeting between the coalition and Gilead to discuss a remedy for all this. Phillips declined. So much for leadership from the White House.
Here's a fun fact: Douglas Brooks, who was once the Director of the White House Office of National AIDS Policy himself, resigned from it in 2016 after two years and started a new job as a Gilead executive just one month later. I'll let that story speak for itself.
Then there's the Presidential Advisory Council on HIV/AIDS (PACHA), made up of dedicated community advocates and clinicians but also littered with pharmaceutical executives and their apologists. What is this auspicious council doing, you might ask, about a crisis that will have a crushing impact on their National AIDS Strategy for "Ending the HIV Epidemic?" The agenda for the council's meeting this week is public information, and nowhere on it will you find mention of the 340B funding crisis. Not a word.
Perhaps AIDS United could use its strength to work with legislators to create funding for these PrEP clinics, and we could all go back to being at the mercy of politicians rather than the pharmaceutical industry. That sounds quaint at this point, but it's worth a try.
Some final thoughts
The more you understand 340B, the more you might lose faith in our systems of HIV funding, or doubt the allegiances of our community leadership, or even question the judgment of those who provide HIV clinical services. Being disgusted by the actions of Gilead is a given, but the actions (and inactions) of players within our own community are especially demoralizing.
I remember the activism that forced our government to address the AIDS crisis and to fund research for medications when there were none. You don't even need a long memory to recall the activism of PrEP4All, leading to congressional hearings just two years ago on the high cost of Gilead's PrEP drugs.
I never envisioned HIV community clinics would one day become pigs at the trough, gorging on money from a pharma giant we once opposed with righteous clarity, or that the national HIV advocacy coalitions we created would simply shrug in the face of an oncoming financial disaster, or that the National AIDS Strategy our government touted would ignore the structural needs of a true prevention response.
Above all, I worry for the individuals who will be left defenseless against HIV transmission come January, when the clinic that provided their PrEP medication and HIV prevention education closes.
Even if the closings happen without much notice to the people the clinics serve, it will certainly happen after plenty of warning to the rest of us.
********************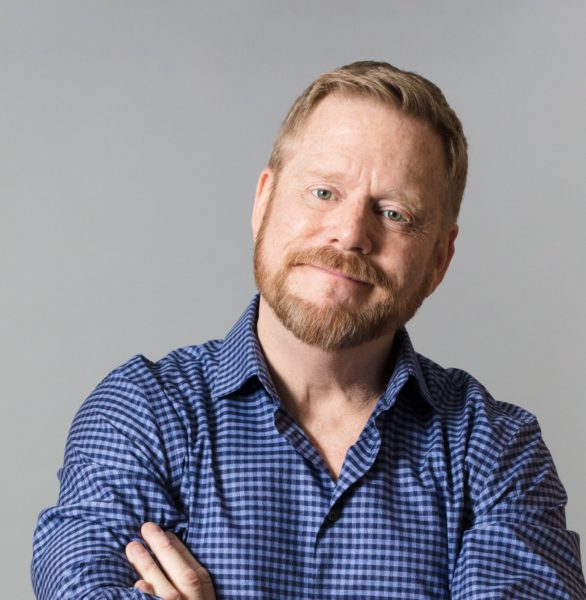 ********************
The preceding article was previously published at My Fabulous Disease and is republished with permission.