Television's is still an LGBT frontier with an array of new offerings
Los Angeles Blade spoke to a few prominent LGBT critics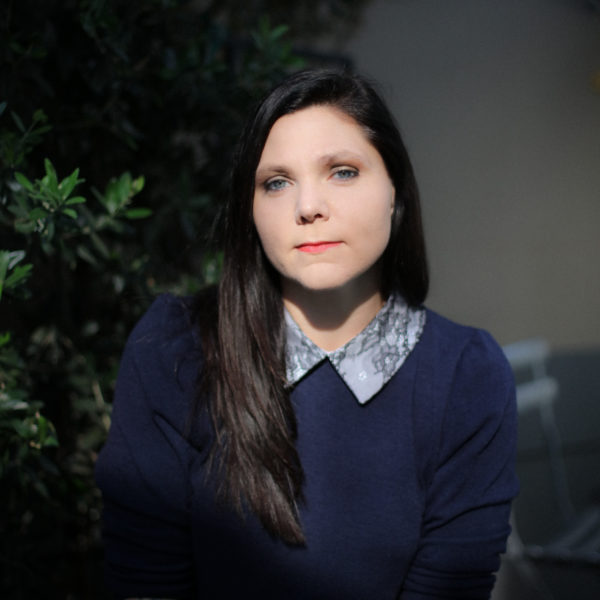 At the recent television critics press tour, there were many new gay friendly television shows intriguing critics. Los Angeles Blade's Susan Hornik talked with LGBT journalists about their take on the new shows.
Trish Bendix, Managing editor at INTO
Most excited about "VIDA," from queer Latinx playwright-turned-TV writer Tanya Saracho. Not only does the show have an all Latinx writers room and Latinx actors, but the plotline and several major characters are LGBTQ. Rarely do we see Latinx leads on TV, and this is a Starz show which means it will be gritty, sexy, and boundary-pushing.
Also, Alan Cumming-starrer "Instinct" will also be of interest, though I'm concerned with CBS's not-so-great track record on LGBTQ inclusion. Still, having an out bisexual man playing a gay lead on a primetime network show is pretty exciting.
Jim Colucci, author of the 2016 NYT best-seller "Golden Girls Forever"
The depictions of LGBT characters are more plentiful and more well-rounded than the days of "The Golden Girls," which was a LGBT favorite at that time. Back then, the occasional guest character would be gay or lesbian, or there would be a gay-themed joke — and certainly there was a gay sensibility about any show that starred a Broadway legend like Bea Arthur.
FX's' "Pose," a recreation of the late '80s Harlem drag ball era from the prolific gay TV mogul, Ryan Murphy. Trans portrayals are stll in short supply on TV, but "Pose" brings us a wide variety of queer characters — and it's both fun and fearless.
Even on network TV, the most mainstream you can get in America's entertainment universe, gay characters are now not just being accepted, but are featured as lead characters. I'm particularly looking forward to seeing more of NBC's "Champions," about the philandering owner of a Brooklyn gym who is suddenly presented with the son — half Indian-American and all fabulously gay — he never knew he had.
Other shows have featured gay teens before — memorably, "Glee," again from Ryan Murphy — but I love how "Champions" capitalizes on the fabulousness of its funny and appealing teen actor, J.J. Totah. NBC's drama "Rise," set in the drama department of a working-class Pennsylvania high school, is worth checking out.  Although in adapting their source material, the book, "Drama High" by Michael Sokolove, "Rise"'s producers changed Josh Radnor's lead character of drama teacher Lou to be straight rather than gay, the series does feature several students facing issues with being trans and coming
Even though I'm still wary of the change– I realize this series, set in the gayest-friendly of places a high school can offer — its drama department — has the chance to say something really interesting, meaningful, and ultimately, entertaining.
John Griffiths, executive director, GALECA: The Society of LGBTQ Entertainment Critics
"Instinct," with Alan Cumming as network TV's first gay character to top an hour drama, should be a kick, given the star's unique charms (and he was more than good on "The Good Wife"). Should be a cheeky kick — he tracks serial killers, teaches at a university and writes books (Whoopi Goldberg plays his editor!). He also rides a motorcycle. How butch!
Curious to see how the new Paramount Network's reboot of the Winona Ryder/Christian Slater cult classic, "Heathers" turns out. In this series version of the teen-horror comedy, one of the three titular cliquish high school meanies happens to be gay. The snark is played by out newcomer Brendan Scannell, who, judging by the witty banter he tossed at the show's TCA panel, has a serious future in comedy. Another potential standout here: Lilli Birdsell, hilarious in clips as the super-pert white mom to a black Heather (Jasmine Mathews).
It's not rife with LGBTQ characters, but "American Woman" (also on Paramount, formerly Spike TV) with Alicia Silverstone has lots of allure. Silverstone was adorable in "Clueless," sure, but also terrifically weird in the recent Colin Farrell/Nicole Kidman thriller, "The Killing of a Sacred Deer."
And her role here — a dutiful wife and mom who ditches her cad of a husband to belatedly join the feminist movement in the early '70s — is irresistible. Gay heartthrob Cheyenne Jackson ("30 Rock") co-stars as the love interest of Silverstone's BFF, played by Mena Suvari. The show comes with an authentic vibe and cinematic look, surprising considering it's created by "Real Housewives" fixture, Kyle Richards (it's based, in fact, on her mom's own life trajectory).
Steve Gidlow, TV, MediaVillage
In an age where all that is old is new again, it's refreshing to see the upcoming new installments of ABCs "Roseanne" tackling a sensitive issue like gender fluidity. With Darlene back at home caring for Dan and Roseanne, her parents are faced with Darlene's young son Mark ( Ames McNamara) who his experimenting with his fashion style and outward appearance — all much to grandpa Dan's chagrin.
Even in its heyday, "Roseanne" was never a show that shied away from big social issues so it's refreshing this reboot is tackling the issue of letting a young person explore what makes them happy head on, even though it might make those closest to them less than comfortable. #beyourself
Malcolm Venable, TVGuide.com, Senior Editor, West Coast
"Pose"—Only Ryan Murphy could sell a network on a story that juxtaposes the NYC 80s ballroom scene with the Uptown upper crust elite of the Reagan era, while hiring a record number of trans talent in front of and behind the camera! It looks gorgeous and the first footage we saw at TCA included scenes that looked like note-for-note recreations of moments from "Paris Is Burning," which – no joke – made my heart flutter.
"9-1-1"—Angela Bassett's husband comes out to her as gay (in the first episode!) and the high camp that Murphy's team, Brad Falcuck, Tim Minear and the uber fierce Alexis Martin Woodhall (seriously Google her) put together is fun. That translates to seeing the emergency response team, which includes Peter Krause, Aisha Hinds and Kenneth Choi, in insane situations that are hard to turn away from.
"Versace"—Essential television. Lush, vivid, intensely terrifying and relevant for its messages. Great performances from Judith Light, Penelope Cruz and Edgar Ramirez but Darren Criss is life-changing. And, surprise: don't expect much Versace. It's about Andrew Cunanan.
"2 Dope Queens"— Jessica Williams and Phoebe Robinson take their podcast to the stage for a limited-episode run on HBO. They're authentic and revelatory to their experience as black women, but as the packed multi-cultural NYC audiences show, their stories are universal covering nerd life, boy troubles and of course Beyonce. It's hilarious and they represent hard for their LGBTQ fam.
GRAMMYs: Trans/Nonbinary artists, plus Beyoncé & Harry Styles
The 65th annual GRAMMY Award Ceremonies held Sunday evening at the Crypto.com Arena saw a significant LGBTQ+ presence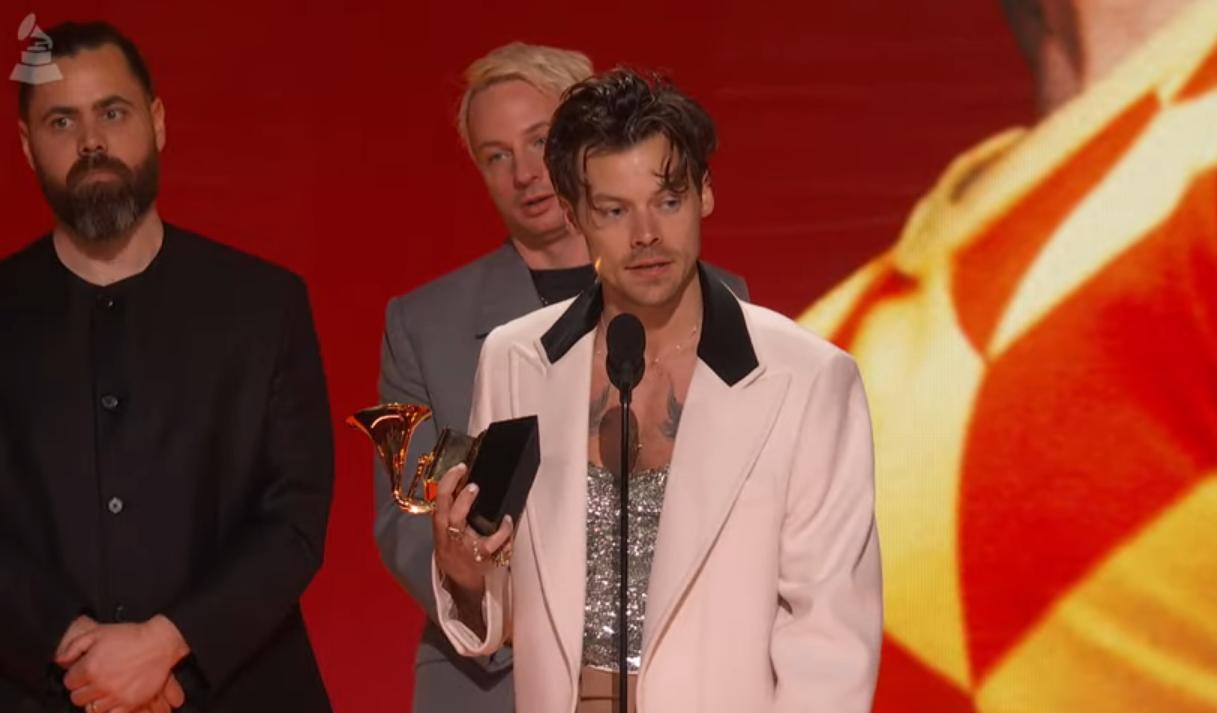 LOS ANGELES – The 65th annual GRAMMY Award Ceremonies held Sunday evening at the Crypto.com Arena saw a significant LGBTQ+ presence and wins in several categories including a GRAMMY for Best Solo Pop Duo/Group Performance awarded to Out Trans artist Kim Petras along side nonbinary artist Sam Smith for their duo "Unholy."
Petras is now the first openly trans woman to win the category in the Recording Academy's 65 years.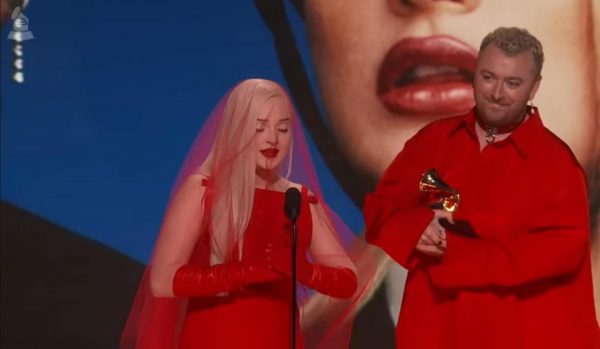 In her speech accepting the GRAMMY Petras said: "Sam graciously wanted me to accept this award because I'm the first transgender woman to win this award. I just want to thank all the incredible transgender legends before me who kicked these doors open for me so I could be here tonight."
"SOPHIE, especially, my friend who passed away two years ago, who told me this would happen and always believed in me," Petras continued noting the late experimental pop producer who was nominated for a Grammy before her death in 2020. "Thank you so much for your inspiration, SOPHIE. I adore you and your inspiration will always be in my music."
She thanked Madonna for championing LGBTQ rights, adding, "I don't think I'd be here without Madonna."
"I grew up next to a highway in nowhere, Germany, and my mother believed me that I was a girl and I wouldn't be here without her and her support," Petras concluded her historic speech. "Sam, thank you, you're a true angel and hero in my life and I love you. And everyone who made the song, too, I love you guys. Sorry, I didn't write down the names. I love you."
Longtime LGBTQ+ ally Harry Styles received a GRAMMY for Album of the Year for his Harry's House. Styles also picked up a GRAMMY win Best Pop Vocal Album for Harry's House. Earlier Styles received a GRAMMY trophy for Best Engineered Album, Non-Classical also for Harry's House.
Beyoncé, who was the most nominated artist going into Sunday's ceremonies, made GRAMMY history breaking the record for the most wins ever by an artist. In her acceptance speech where she mentioned her late uncle who died from HIV/AIDS she acknowledged the queer community for their support and "for inventing the genre" of dance music, which she honors in her album.
"I'm trying not to be too emotional. I'm trying to just receive this night. I want to thank God for protecting me. Thank you, God. I'd like to thank my uncle Johnny who's not here, but he's here in spirit.
I'd like to thank my parents, my father, my mother for loving me and pushing me. I'd like to thank my beautiful husband, my beautiful three Children who are at home watching.
I'd like to thank the queer community for your love, for inventing the genre. God bless you.
Thank you so much to the GRAMMYs. Thank you."
She also posted a thank you note on Instagram celebrating the three awards she won earlier in the evening: Best Traditional R&B Performance ("Plastic Off the Sofa"), Best R&B Song ("Cuff It"), and Best Dance/Electronic Recording ("Break My Soul").
First Lady Dr. Jill Biden walked on stage during the ceremonies to a standing ovation. GRAMMYs host Trevor Noah, who introduced her, described her as "the only person in the world who knows which of tonight's songs the President sings in the shower."
The First Lady presented two awards – the Song of the Year and the new award "Best Song for Social Change."
Iranian singer Shervin Hajipour won the new social change award. His song Baraye has been described as the anthem of the Mahsa Amini protests in Iran. Biden described the song as a "powerful and poetic call for freedom and women's rights."
He was arrested on September 29, 2022 – two days after his song was released on social media – and was released two days later. He is not allowed to leave Iran.
Biden then presented Song of the Year to Just Like That by Bonnie Raitt. She kissed Raitt on the cheek.
Vanessa Valdivia, Press Secretary for Biden told the traveling press pool: "The First Lady was honored to be asked by the Recording Academy to announce the GRAMMYs' first Social Change award to Shervin Hajipour for his song 'Baraye'. As a steadfast champion for women and girls around the world, the First Lady was inspired by his song that served as an anthem for freedom and women's rights."
2023 GRAMMY Award Winners
* Winners in bold
Album of the Year:
Harry Styles – Harry's House
ABBA – Voyage
Adele – 30
Bad Bunny – Un Verano Sin Ti
Beyoncé – Renaissance
Mary J. Blige – Good Morning Gorgeous (Deluxe)
Brandi Carlile – In These Silent Days
Coldplay – Music of the Spheres
Kendrick Lamar – Mr. Morale & the Big Steppers
Lizzo – Special
Song of the Year:
Bonnie Raitt – "Just Like That"
Gayle – "abcdefu"
Lizzo – "About Damn Time"
Taylor Swift – "All Too Well (10 Minute Version)"
Harry Styles – "As It Was"
Steve Lacy – "Bad Habit"
Beyoncé – "Break My Soul"
Adele – "Easy On Me"
DJ Khaled feat. Rick Ross, Lil Wayne, JAY-Z, John Legend, and Fridayy – "God Did"
Kendrick Lamar – "The Heart Part 5"
Record of the Year:
Lizzo – "About Damn Time"
ABBA – "Don't Shut Me Down"
Adele – "Easy On Me"
Beyoncé – "Break My Soul"
Mary J. Blige – "Good Morning Gorgeous"
Brandi Carlile feat. Lucius – "You and Me on the Rock"
Doja Cat – "Woman"
Steve Lacy – "Bad Habit"
Kendrick Lamar – "The Heart Part 5"
Harry Styles – "As It Was"
Best New Artist:
Samara Joy
Anitta
Omar Apollo
Domi & JD Beck
Muni Long
Latto
Måneskin
Tobe Nwigwe
Molly Tuttle
Wet Leg
Best Alternative Music Album:
Wet Leg – Wet Leg
Arcade Fire – WE
Big Thief – Dragon New Warm Mountain I Believe in You
Björk – Fossora
Yeah Yeah Yeahs – Cool It Down
Best Alternative Music Performance:
Wet Leg – "Chaise Lounge"
Arctic Monkeys – "There'd Better Be a Mirrorball"
Big Thief – "Certainity"
Florence + The Machine – "King"
Yeah Yeah Yeahs feat. Perfume Genius – "Spitting Off the Edge of the World"
Best Rock Performance:
Brandi Carlile – "Broken Horses"
Bryan Adams – "So Happy It Hurts"
Beck – "Old Man"
The Black Keys – "Wild Child"
IDLES – "Crawl!"
Ozzy Osbourne feat. Jeff Beck – "Patient Number 9"
Turnstile – "Holiday"
Best Rock Song:
Brandi Carlile – "Broken Horses"
Red Hot Chili Peppers – "Black Summer"
Turnstile – "Blackout"
The War on Drugs – "Harmonia's Dream"
Ozzy Osbourne feat. Jeff Beck – "Patient Number 9″
Best Rock Album:
Ozzy Osbourne – Patient Number 9
The Black Keys – Dropout Boogie
Elvis Costello & The Imposters – The Boy Named If
IDLES – Crawler
Machine Gun Kelly – Mainstream Sellout
Spoon – Lucifer on the Sofa
Best Metal Performance:
Ozzy Osbourne feat. Tony Iommi – "Degradation Rules"
Ghost – "Call me Little Sunshine"
Megadeth – "We'll Be Back"
Muse – "Kill or Be Killed"
Turnstile – "Black Out"
Best Solo Pop Performance:
Adele – "Easy on Me"
Bad Bunny – "Moscow Mule"
Doja Cat – "Woman"
Steve Lacy – "Bad Habit"
Lizzo – "About Damn Time"
Harry Styles – "As It Was"
DJ Khaled feat. Rick Ross, Lil Wayne, JAY-Z, John Legend, and Fridayy – "God Did"
Best Solo Pop Duo/Group Performance:
Sam Smith & Kim Petras – "Unholy"
ABBA – "Don't Shut Me Down"
Camila Cabello feat. Ed Sheeran – "Bam Bam"
Coldplay & BTS – "My Universe"
Post Malone & Doja Cat – "I Like You (A Happier Song)"
Best Pop Vocal Album:
Harry Styles – Harry's House
ABBA – Voyage
Adele – 30
Coldplay – Music of the Sphere
Lizzo – Special
Best Dance/Electronic Recording:
Beyoncé – "Break My Soul"
Bonobo – "Rosewood"
Diplo & Miguel – "Don't Forget My Love"
David Guetta & Bebe Rexha – "I'm Good (Blue)"
Kaytranada feat. H.E.R. – "Intimidated"
RÜFÜS DU SOL – "Intimidated"
Best Dance/Electronic Album:
Beyoncé – Renaissance
Bonobo – Fragments
Diplo – Diplo
Odesza – The Last Goodbye
RÜFÜS DU SOL – Surrender
Best Rap Album:
Kendrick Lamar – Mr. Morale & the Big Steppers
DJ Khaled – God Did
Future – I Never Liked You
Jack Harlow – Come Home the Kids Miss You
Pusha T – It's Almost Dry
Best Rap Song:
Kendrick Lamar – "The Heart Part 5"
Future feat. Drake and Tems – "Wait for U"
Jack Harlow feat. Drake – "Churchill Downs"
DJ Khaled feat. Rick Ross, Lil Wayne, JAY-Z, John Legend, and Fridayy – "God Did"
Gunna and Future feat. Young Thug – "Pushin' P"
Best Rap Performance:
Kendrick Lamar – "The Heart Part 5"
DJ Khaled feat. Rick Ross, Lil Wayne, JAY-Z, John Legend, and Fridayy – "God Did"
Doja Cat – "Vegas"
Gunna & Future feat. Young Thug – "Pushin P"
Hitkidd & GloRilla – "F.N.F. (Let's Go)"
Best Melodic Rap Performance:
Future feat. Drake and Tems – "Wait for U"
DJ Khaled feat. Future and SZA – "Beautiful"
Jack Harlow – "First Class"
Kendrick Lamar feat. BLXST and Amanda Reifer – "Die Hard"
Latto – "Big Energy (Live)"
Best Música Urbana Album:
Bad Bunny – Un Verano Sin Ti
Rauw Alejandro – Trap Cake, Vol. 2
Daddy Yankee – Legendaddy
Farruko – LA 167
Maluma – The Love & Sex Tape
Best Americana Album:
Brandi Carlile – In These Silent Days
Dr. John – Things Happen That Way
Keb' Mo' – Good to Be…
Robert Plant & Alison Krauss – Raise the Roof
Bonnie Raitt – Just Like That…
Best Comedy Album:
Dave Chappelle – The Closer
Jim Gaffigan – Comedy Monster
Randy Rainbow – A Little Brains, a Little Talent
Louis CK – Sorry
Patton Oswalt – We All Scream
Best Music Video:
Taylor Swift – "All Too Well: The Short Film"
Adele – "Easy on Me"
BTS – "Yet to Come"
Doja Cat – "Woman"
Kendrick Lamar – "The Heart Part 5"
Harry Styles – "As It Was"
Best Music Film:
Various Artists – Jazz Fest: A New Orleans Story
Adele – Adele One Night Only
Justin Bieber – Our World
Billie Eilish – Billie Eilish Live at The O2
Rosalía – Motomami (Rosalía TikTok Live Performance)
Neil Young & Crazy Horse – A Band A Brotherhood A Barn
Best Score Soundtrack for Visual Media:
Germaine Franco – Encanto
Michael Giacchino – The Batman
Hans Zimmer – No Time to Die
Jonny Greenwood – The Power of the Dog
Nicholas Britell – Succession: Season 3
Best Compilation Soundtrack for Visual Media:
Encanto
Elvis
Stranger Things: Soundtrack from the Netflix Series, Season 4 (Vol 2)
Top Gun: Maverick
West Side Story
Best Remixed Recording:
Lizzo – "About Damn Time (Purple Disco Machine Remix)"
Beyoncé – "Break My Soul (Terry Hunter Remix)"
Ellie Goulding "Easy Lover (Four Tet Remix)"
The Knocks & Dragonette – "Slow Song (Paul Woolford Remix)"
Wet Leg -"Too Late Now (Soulwax Remix)"
Best Engineered Album, Non-Classical:
Harry Styles – Harry's House
Bayn – Adolescence
Robert Glasper – Black Radio III
Father John Misty – Chloë and the Next 20th Century
Wet Leg – Wet Leg
Producer of the Year:
Jack Antonoff
Boi-1da
Dernst "D'Mile" Emile II
Dahi
Dan Auerbach