Queery: Joe Landry
Longtime publisher answers 20 gay questions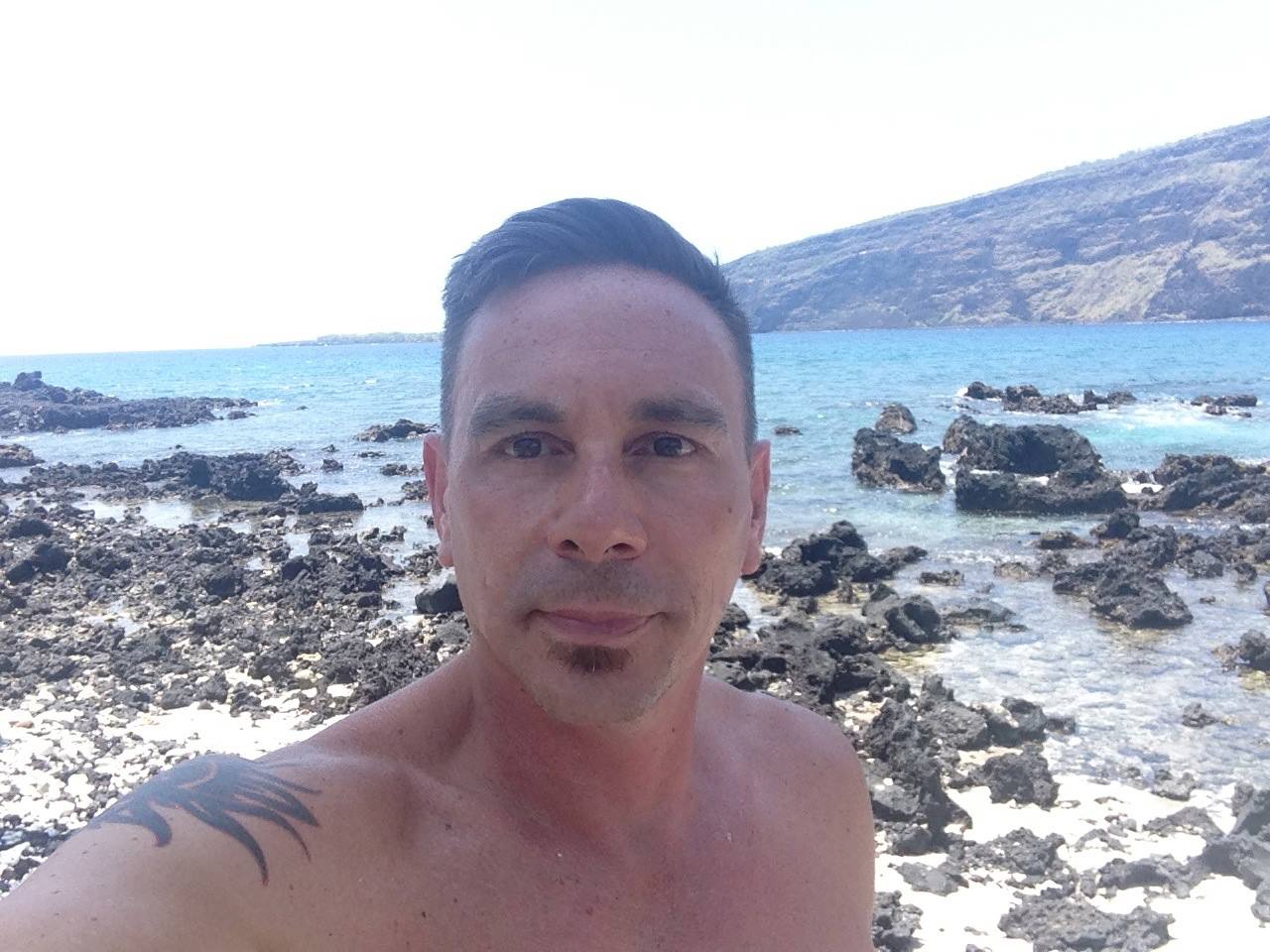 In 1992, when Joe Landry walked into my offices on Broadway at Bleecker Street in New York City, I knew someone special had arrived. He was all brains, brawn and handsome with a Boston accent for days and that's exactly what I thought an advertising salesperson should be.

"Why would you," I asked, "want to sell ads in a gay magazine?" Joe had been highly recommended by the art director of my magazine, QW, a glossy gay magazine that was the only LGBT media serving New York City at the time. "This is what I want to do. It's the contribution I want to make," I recall him saying earnestly.
He was on the team and an instant hit.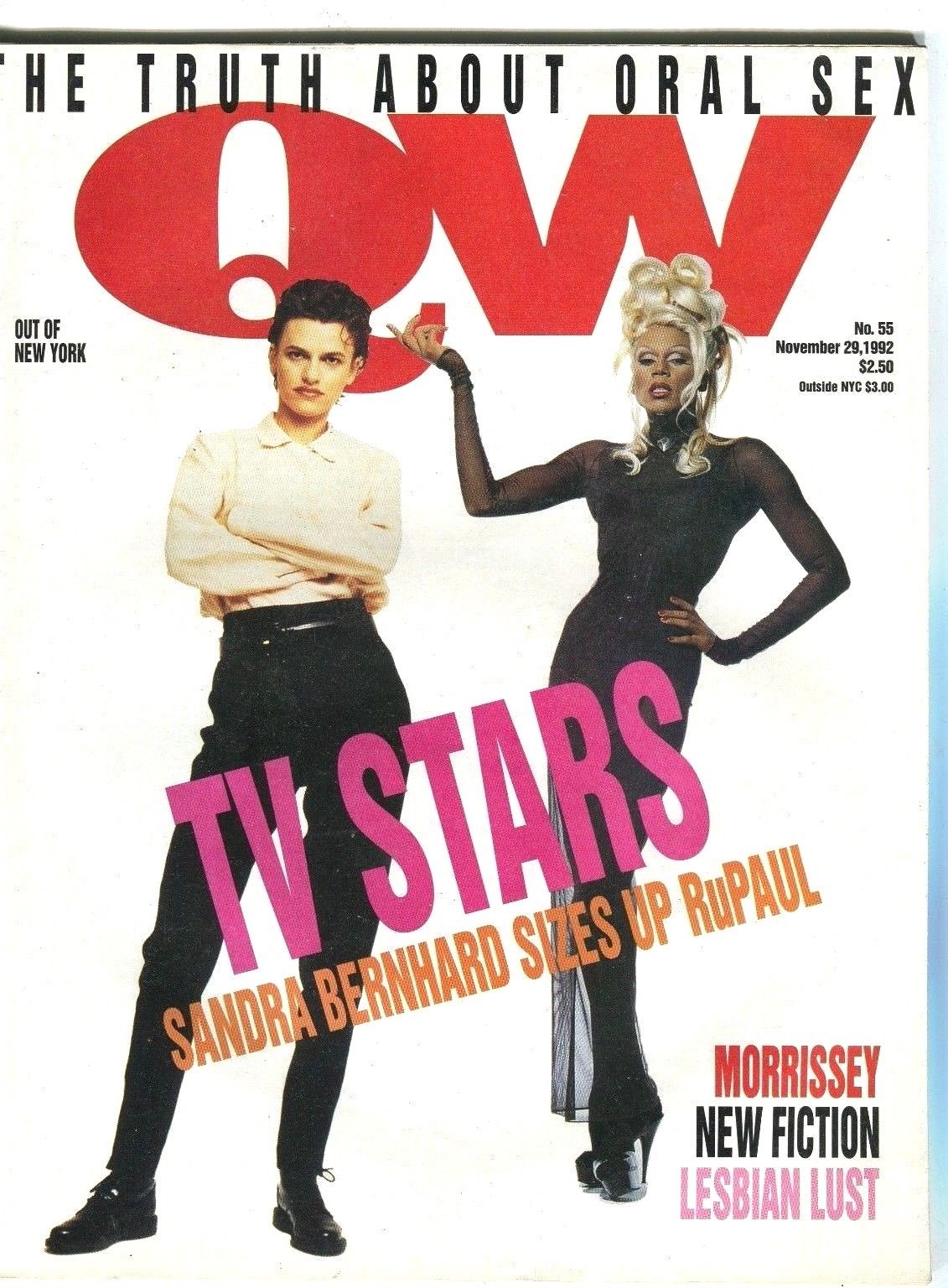 QW was heavy lifting and loads of turbulent, fabulous fun, yet we were in the thick of an epidemic and it seemed almost every day someone close to one of our 15 person staff was consumed by the AIDS crisis, either through their own illness, a partner's illness, imprisonment (most of the staff was in Queer Nation and ACT-UP) or death.
(In the end, the death of the magazine's financial partner, William Chafin, and several team members, forced me to close operations.  A year later I launched a newspaper that continues to this day, Gay City News.)
We were perhaps naive, but determined to change the world.
Joe, like me, has stayed the course with LGBT publishing and has done so for many of the same evolving reasons; fighting AIDS and gaining LGBTQ equality has been an all-consuming, near half-century struggle. Passion roped him in and has kept him here.
Publishing has served as a way to lead, educate, listen, communicate, promote diversity and to advocate to the wider world the value of our community. 
"When I moved to Boston in the late '80s I was walking down the street and somebody handed me a brochure. It said gay people are "going to go to hell." I was like, "this is wrong," Joe said in a recent ad for Lexus posted on Out.com.
"That's how I got started into gay publishing; I wanted to change the world."
He has done so by skillfully navigating the world of publishing and has, since joining the Advocate in 1994, been key to its survival.
The Advocate began as a newsletter for Los Angeles activist group Personal Rights in Defense and Education (PRIDE) in direct response to 1967's police raid on the Black Cat Tavern.  
The magazine has gone through dozens of hands and many iterations, but Landry has survived at its helm longer than anyone in its history.
Lexus OUT100 with Joe Landry **Episode 1** from Daniel Gomez Bagby on Vimeo.
Today it is owned by Pride Media and includes Out magazine, Plus magazine, Pride.com and the soon to be launched Chill brand. Management was recently backed by Oreva Capital, a Los Angeles-based investment firm that also owns cannabis magazine "High Times," in a buyout of the company. Joe is group publisher of The Advocate and Out Magazine.
Oreva Capital CEO Adam Levin told Reuters he was "looking for brands that have strong emotional ties with a community."
"To go from people getting beat up by the police for assembling as gay people to marriage equality in my lifetime, is something that is mind-bending to me," says Landry.
The world has changed a lot since Joe's 1992 foray into LGBT publishing, not to mention the medium itself.
"I was at a restaurant tonight in San Francisco and I watched as a gay couple discussed hashtags they should use for their food which, when it arrived, they were photographing with their phones to the web," he told me in a phone interview from San Francisco.
"Things have really moved along, haven't they? Hashtag: "Who are these people," and hashtag: "what do they want now," I asked.
"That always been our job," he said in typical Joe fashion.
How long have you been out and who was the hardest person to tell?
Well, my mother "sort of" caught me. I was 18. We had a long tearful talk on her bed. She offered to pay for me to go to therapy which was extremely surprising since she never offered to pay for anything else. I told her that if she wanted to spend her money on therapy she should go herself. I had already come to terms with being gay.This was 1982 in Leominster Massachusetts. Totally radical. She did ban my boyfriend from coming into her house so he would pull into the driveway and I would dash out.

Who's your LGBT hero?
Larry Kramer. I was walking down the street in NYC in 1991 during gay pride weekend. I had just moved to NYC the weekend prior. Larry Kramer was speaking in Union Square during a rally pleading with us to love one another. He unapologetically set the world on fire during the AIDS crisis and never backed down. He's the bravest person I've ever met.
What's Los Angeles' best nightspot, past or present?
Wow. I loved the Spotlight Lounge on Cahuenga. It's closed now. It's the only place where my trans best friend and I could each pickup a man. It was seedy and the drinks were cheap. It was fantastic.

Describe your dream wedding.
Eloping to Iceland.

What non-LGBT issue are you most passionate about?
I'm passionate about travel. It opens your minds to different people and points of view and therefore expands your perspective on the world.

What historical outcome would you change?
Hillary Clinton should be President. That being said I doubt the #metoo movement would have altered the cultural landscape so dramatically if she had won.

What's been the most memorable pop culture moment of your lifetime?
The HRC Equality Rocks concert during the Millennium March on Washington. Not only was I front row for Chaka Khan but George Michael sang a duet with Garth Brooks. It was history making.

On what do you insist?
Honesty.

What was your last Facebook post or Tweet?
I posted a photo of my beloved dog cheetah who i'm obsessed with.

If your life were a book, what would the title be?
"Sex, Lies and Videotape."
What do you believe in beyond the physical world?
I believe in energy. Positive attracts positive and negative attracts negative. We have control over the energy we put out and therefore attract. You can call if God, Allah, Krishna, Buddha or Karma.
What's your advice for LGBT movement leaders?
I've built my career on bringing parties together. The LGBTQ community and the business community. My goal from the onset was to change the world through commerce. Find a way to work with your partners. You're better off together.
If science discovered a way to change sexual orientation, what would you do?
Remove the scientist responsible.
What would you walk across hot coals for?
My loved ones.
What LGBT stereotype annoys you most?
People that stand in judgement of anyone in our community bug me the most.
What's your favorite LGBT movie?
That's a hard one. Cabaret, Female Trouble, Basic Instinct.
What's the most overrated social custom?
Valentine's Day. Who needs a manufactured holiday to show someone you love them?
What trophy or prize do you most covet?
I don't covet. I plan a course of action to accomplish or I move on.
What do you wish you'd known at 18?
That all of your feelings both bad and good pass without having to change them with mind altering substances.
Why Los Angeles?
You can live life in Los Angeles. My tenure in New York was not about living but about working. My life in LA is balanced. I have space to contemplate. I also travel alot which helps with my traffic induced anxiety. Driving from Hollywood to Westwood everyday is a nightmare.
Here's a little flavor of the day!
KTLA 5 Live: 'Influencer cafe' opens in Hollywood
The Breakfast Club is an all-day cafe that caters to social media creator culture.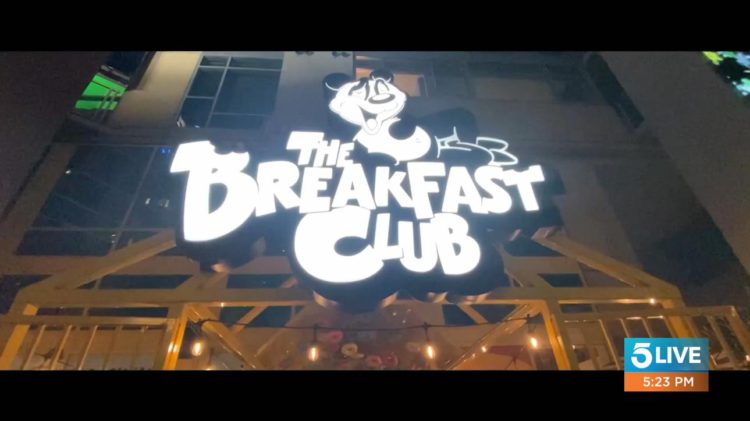 HOLLYWOOD – A restaurant calling itself a "cafe for influencers" has opened in Hollywood. The Breakfast Club is an all-day cafe that caters to social media creator culture. KTLA 5 Live spoke to the restaurant's owner and sampled some of the items on the menu.
This segment aired Friday, Sept. 24, 2021.
'Cured' beautifully chronicles fight for dignity
New doc revisits APA designation of homosexuality as a sickness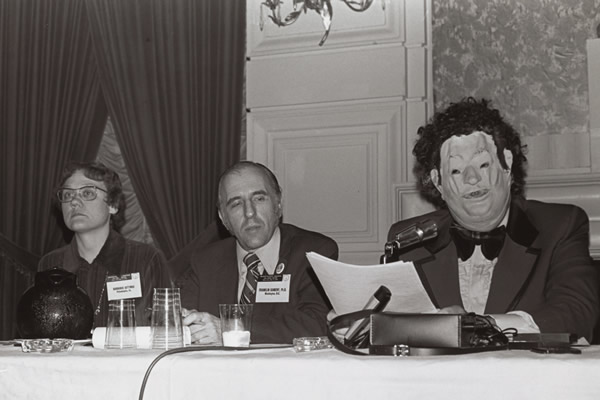 At the 1970 American Psychiatric Association convention, in front of 10,000 professional members, LGBTQ activists had a single rejoinder to decades of APA designation of homosexuality as a sickness in need of treatment: "There is no 'cure' for that which is not a disease." It marked the first direct clash with a psychiatric profession that had classified homosexuality as a mental disorder and advised everything from talk therapy to psychologically destructive shock therapy to "cure" homosexuality.
After Stonewall, gay activists concluded that the classification of homosexuality as a mental illness by the APA would hold back the advancement of the gay rights movement. To secure equality, activists knew they had to debunk the idea that they are sick.
The struggle to remove homosexuality from the APA's definition of mental illness is beautifully chronicled in the forthcoming documentary "Cured" — beautifully because the filmmakers contrast erroneous characterizations of homosexuality by mid-century psychiatrists with mid-century photographs that bore witness to gay people's actual nature.
Getting the APA to change required more than storming conferences. Gay activists, for instance, pinpointed sympathetic young psychiatrists who could act to reform the APA from within and helped them win seats on the Board of Trustees. Meanwhile, the culture was changing. In the 1970s, gay visibility was growing, which boosted the campaign to end the sickness label.
At its 1972 convention, the APA offered a platform to gay rights activists Frank Kameny and Barbara Gittings. The duo invited Dr. John Fryer to testify about what it was like to be a gay psychiatrist. Fearing damage to his reputation (he had previously lost a position for being gay), Fryer donned a mask and adopted the title H. Anonymous. Despite his cloaked persona, his testimony was, in the words of one attendee, a "game-changer."
Fryer spoke as a gay man with "real flesh and blood stand[ing] up before this organization and ask[ing] to be listened to" and evoked the great emotional toll of being forced to live in the closet — "this is the greatest loss: our honest humanity." The tide was turning but the intransigent faction needed a few more kicks. Representing a new generation of psychiatrists, Dr. Charles Silverstein would lay down the gauntlet: The APA could either continue to promote "undocumented theories that have unjustly harmed a great number of people" or accept the genuine science that being gay was no illness. At the next year's convention, in a final clash between opposing sides, Gay Activist Alliance member Ronald Gold pointed out the absurdity that a medical practice predicated on making sick people well was making "gay people sick." The APA ended its mental illness classification in 1974.
"Cured" represents a growing awareness of the history of "curing" homosexuality. Netflix recently premiered "Pray Away" about the so-called "ex-gays" who promoted conversion therapy, the destructive practice by fundamentalist Christian quacks. The film "Boy Erased" (2018) took a similar sledgehammer to conversion therapy.
Precisely because of the long-term ill-effects of stigmatizing gay consciousness, the LGBTQ community has in recent years targeted conversion therapy. Twenty states have banned conversion therapy for minors, and an additional five states have enacted partial bans.
Although thoroughly discredited by medical professionals, including the APA, conversion therapy continues to harm thousands of youths each year. While "Cured" is instructive for LGBTQ activists combatting conversion therapy nationwide, it has an even more important lesson.
"There isn't anything wrong with them, so there can't be anything wrong with me," is how one gay man remembers feeling upon entering a gay bar, witnessing convivial gay men and realizing it was time to ditch his homophobic shrink and embrace himself.
It struck a deep chord with me because I had a similar epiphany as a young man. Feeling my way around my sexuality as a grad student in New York, it all finally came together one night at a Greenwich bar as I sat across from two gay men and chatted about traveling and career ambitions. I am doing nothing wrong, I thought. It made no sense to be afraid of living my life as a gay man.
Our determination to live openly remains a potent inspiration for those still struggling with acceptance, and the strongest rebuke of those who would seek to erase us.
"Cured" premieres on PBS on Oct. 11.
A bisexual coming-of-age tale with heart
'Things We Couldn't Say' offers pleasant surprises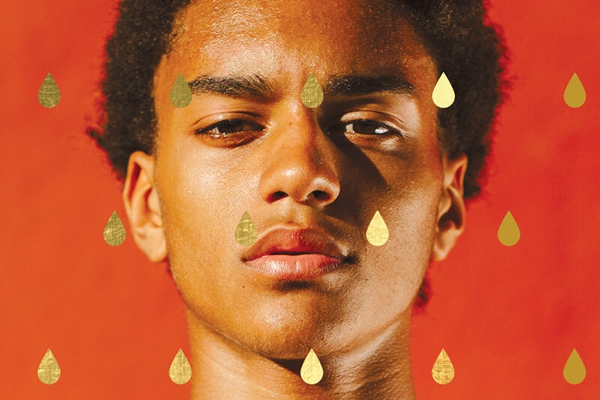 'Things We Couldn't Say'
By Jay Coles
c.2021, Scholastic $18.99/320 pages
You'd like an explanation, please.
Why something is done or not, why permission is denied, you'd like to hear a simple reason. You've been asking "Why?" since you were two years old but now the older you get, the more urgent is the need to know – although, in the new book "Things We Couldn't Say" by Jay Coles, there could be a dozen becauses.
Sometimes, mostly when he didn't need it to happen, Giovanni Zucker's birth mother took over his thoughts.
It wasn't as though she was the only thing he had to think about. Gio was an important part of the basketball team at Ben Davis High School; in fact, when he thought about college, he hoped for a basketball scholarship. He had classes to study for, two best friends he wanted to hang out with, a little brother who was his reason to get up in the morning, and a father who was always pushing for help at the church he ran. As for his romantic life, there wasn't much to report: Gio dated girls and he'd dated guys and he was kinda feeling like he liked guys more.
So no, he didn't want to think about his birth mother. The woman who walked out on the family when Gio was a little kid didn't deserve his consideration at all. There was just no time for the first woman who broke his heart.
It was nice to have distractions from his thoughts. Gio's best friends had his back. He knew pretty much everybody in his Indianapolis neighborhood. And the guy who moved across the street, a fellow b-baller named David, was becoming a good friend.
A very good friend. David was bisexual, too.
But just as their relationship was beginning, the unthinkable happened: Gio's birth mother reached out, emailed him, wanted to meet with him, and he was torn. She said she had "reasons" for abandoning him all those years ago, and her truth was not what he'd imagined.
There are a lot of pleasant surprises inside "Things We Couldn't Say."
From the start, author Jay Coles gives his main character a great support system, and that's a uniquely good thing. Gio enjoys the company of people who want the best for him, and it's refreshing that even the ones who are villains do heroic things.
Everyone in this book, in fact, has heart, and that softens the drama that Coles adds – which leads to another nice surprise: there's no overload of screeching drama here. Overwrought teen conflict is all but absent; even potential angsts that Gio might notice in his urban neighborhood are mentioned but not belabored. This helps keep readers focused on a fine, relatable, and very realistic coming-of-age story line.
This book is aimed at readers ages 12-and-up, but beware that there are a few gently explicit, but responsibly written, pages that might not be appropriate for kids in the lower target range. For older kids and adults, though, "Things We Couldn't Say" offers plenty of reasons to love it.