Oscar 2018 grapples with inclusivity, misogyny
The age of #MeToo and #TimesUp finds a close up at Hollywood and Highland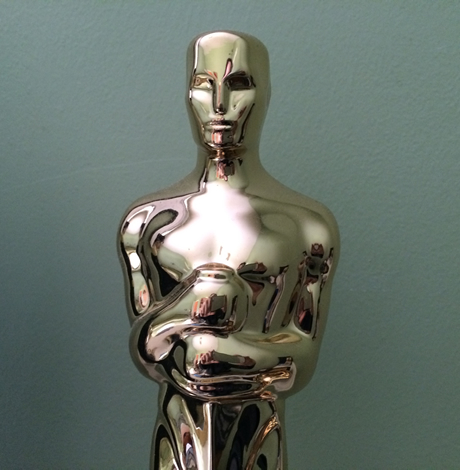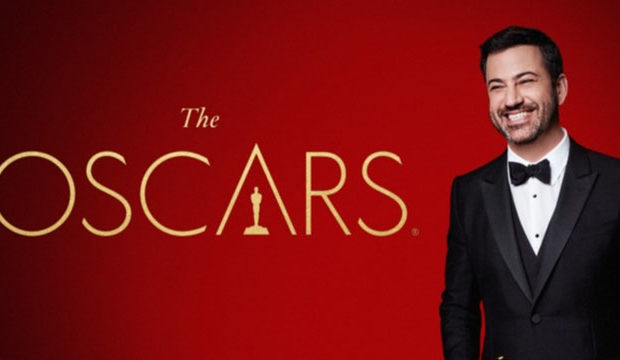 The message, in case you missed it, came through loud and clear in host Jimmy Kimmel's opening monologue.  Referring to the Harvey Weinstein scandal and the subsequent impact of the #MeToo and #TimesUp movements, he said, "What happened with Harvey and what's happening all over is way overdue. We can't let bad behavior slide anymore. The world is watching us. We need to set an example."
He also addressed positive steps towards inclusion in the movie industry over the past year, and pointed out how these were reflected in this year's crop of nominations – singling out Greta Gerwig (the first female nominated for Best Director in 8 years, for "Lady Bird") and Rachel Morrison (the first female nominated for Best Cinematography, ever, for "Mudbound").
It's worth pointing out that, later in the evening, both these women lost the award in their respective categories.
Throughout the evening, it was clear that the Academy had taken pains to ensure the #OscarSoWhite hashtag would not be a thing this year.  From "Black Panther" star Chadwick Boseman to Asian-American "Last Jedi" actress Kelly Marie Tran to Native American actor Wes Studi, the show was all about representation; it became so obvious that, late in the proceedings, presenters Tiffany Haddish and Maya Rudolph joked about "Oscar So Black" before reassuring the audience that there were still plenty of white people backstage (the pair's appearance was one of the evening's highlights, with many online commentators calling for them to co-host a show or be teamed for a movie).
Mary J. Blige – the first person to be nominated for both her acting and songwriting – performed "Mighty River" (from "Mudbound" which she co-wrote with Raphael Saadiq and Taura Stinson), and accompanying Keala Settle in her rendition of "This Is Me" (the inclusive, self-empowering anthem from "The Greatest Showman") was an emphatically diverse back-up choir and dance corps that helped drive the performance toward an enthusiastic standing ovation from the crowd.
Both would later lose the award. It was a running theme throughout the show.
The biggest disappointment of the evening – certainly for LGBT audiences, but also for many others who were rightly electrified by his astonishing performance – was Timothée Chalamet's loss in the Best Actor category for his performance in "Call Me By Your Name."  Though Chalamet is straight, he played a young gay (or, at least, fluid) man experiencing first love during a summer fling with his father's handsome assistant; his portrayal has been widely hailed as one of the best screen performances in years, but the award went to longtime Hollywood favorite Gary Oldman, for his turn as Winston Churchill in "Darkest Hour."  Oldman, who has taken the prize in most of the major awards ceremonies leading up to the Oscars, and was considered the front runner – but there was hope of an upset (particularly after Chalamet's recent win in the same category at the Independent Spirit Awards, and while it was not unexpected, the loss was still a let-down.
Still, there were triumphs, too.  "Call Me By Your Name" did take home one of the prizes for which it was nominated, when out screenwriter James Ivory (a revered cinema veteran and four-time nominee) was given the award for Best Adapted Screenplay.  He thanked André Aciman, author of the novel on which the film is based, for the story, which he claimed drew him because of its "personal relevance" to his own life ("Whether straight or gay or somewhere in between, we've all gone through first love and come out the other side intact"), and his former collaborators – including his producing (and life) partner, Ismael Merchant, who passed away in 2005.
The other writing award, for Best Original Screenplay, was also a celebration of diversity. Only the third filmmaker to be nominated for the writing, directing, and picture prizes, Jordan Peele became the first black winner of the prize for "Get Out," his brilliant, double-edged horror movie that served up biting social satire alongside its hair-raising thrills. In his speech, he said, "I want to dedicate this to all the people who raised my voice and let me make this movie."  Before the ceremony, during his red carpet interview, when asked what message he was trying to convey in his film, he said it was "that we're never done with the conversation about race in America."
The most resounding victory for inclusiveness came with the award for Best Foreign Language Film, which went to "A Fantastic Woman," Sebastian Lelio's Chilean movie featuring a trans protagonist whose life is turned upside down when her lover and protector unexpectedly passes away.  
The film's star, Daniela Vega, took the stage with Lelio and the film's other producers to accept the award, and later became the first trans person to present on the Oscar stage when she introduced Sufjan Stevens' performance of "Mystery of Love," his nominated song from "Call Me By Your Name." The movie's win marks a major moment for trans awareness in the film community. It's telling that it originated in a foreign country – but that also brings recognition for the Latino community.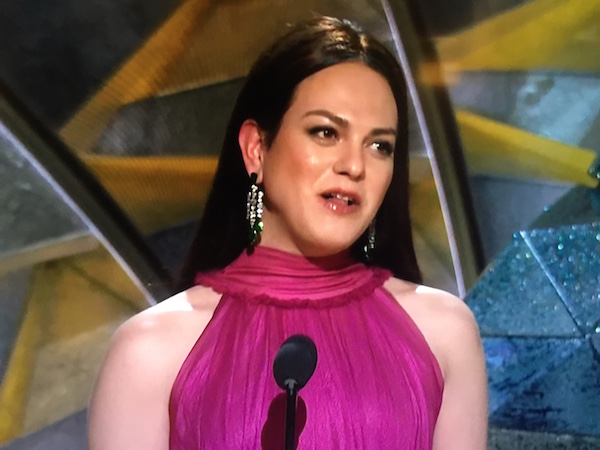 Latino fans got more love with the predicted win by Mexican filmmaker Guillermo Del Toro in the Best Director category (for "The Shape of Water"), and with "Coco," the popular and critically acclaimed Disney/Pixar film about a Mexican boy's journey to the City of the Dead during Dia de los Muertos, which took home the awards for Best Original Song and Best Animated Feature.  Initially criticized for cultural appropriation, the film's creators overcame the protests by drawing heavily on Latino involvement in its development and production, resulting in a movie that has been hailed on all sides for promoting multi-cultural awareness. During the acceptance speech for Best Animated Feature, director Lee Unkrich drew cheers by saying "Marginalized people deserve to feel like they belong.  Representation matters." The film also scored some recognition for the LGBT community when producer Darla K. Anderson and writer Adrian Molina each thanked their same-sex spouses – an act which, not so long ago, might have been a death blow to their careers.
Most of the rest of the evening's wins were predictable, safe choices. Straight ally and fan favorite Allison Janney won Best Supporting Actress for her memorable work as Margot Robbie's cold-hearted mother in "I, Tonya," and Sam Rockwell claimed the Supporting Actor prize for his effective (if somewhat controversial) performance as a racist cop beginning to feel empathy in "Three Billboards."
The last award of the evening provided the biggest surprise, albeit a mild one, when "Billboards" – considered the favorite candidate, despite criticisms over its middle-of-the-road approach to such issues as racism and homophobia (not to mention quibbles about its contrived storytelling) – lost the Best Picture award to Del Toro's "The Shape of Water."  Described by the director as "a fairy tale for troubled times," this haunting fantasy about the romance between a mute woman and an amphibious creature being held in a government lab crossed genres to tell a story about finding empathy for "the other," with characters representing multiple marginalized populations sharing the spotlight. While not delivering an outright political message, it speaks truth to power through parable, and presents a lingering fable of empowerment.  Though not as forceful a victory for women as "Lady Bird" might have been, nor as profound a message of change as "Call Me By Your Name" could have sent, its win was nevertheless a satisfying conclusion to the ceremony – even if it did feel, a little, like a consolation prize.
For all its effort to showcase the Academy's evolving attitudes, the evening's winners still seemed to reflect a certain resistance to change.  While time was given to the #TimesUp movement – represented by Weinstein accusers Ashley Judd, Annabella Sciorra and Salma Hayek – to make an inspiring video presentation designed to encourage "equality, inclusion, and intersectionality," it was hard to ignore the fact that less than thirty minutes earlier the award for Best Animated Short had been handed to Glen Keane and his co-producer Kobe Bryant who was charged with raping a 19-year-old hotel clerk in 2003 (she refused to testify and the case was dropped).
Likewise, though Kimmel in his opening monologue encouraged recipients to use their time in the spotlight as a platform to speak their minds about important issues, scarcely a single controversial word was spoken during the entire proceedings.  Indeed, Kimmel himself was the only one who veered into the realm of non-Hollywood politics, promoting the Parkland students protest march on March 24 and joking that "we don't make movies like 'Call Me By Your Name' to make money, we make them to upset Mike Pence."
The low-key tone of the night may have been partly due to the #TimesUp movement's decision to hold off on protests this time around, in favor of taking a leadership role in promoting awareness and inclusivity moving forward – which they did, and effectively so. Though probably not officially coordinated by any organization, the display of solidarity incited by Frances McDormand (Best Actress, as expected, for her work in "Three Billboards"), who in her acceptance speech invited every female nominee in every category to stand up, was a stirring climax to the current of feminism that flowed through the show.  Even so, one couldn't help but wonder at the number of opportunities missed for political barnstorming – particularly at an event held in the heart, both literally and figuratively, of "liberal Hollywood."
Even so, there was plenty of encouragement to be found at the Academy Awards this year.  Let's hope that all the good intentions haven't been long forgotten by the time the get around to rewarding the films of 2018.
Will Alaska topple Mariah Carey's "Christmas Queen" crown?
As she graces America's stages with her newest contribution to Christmas culture, is Alaska threatening to topple Carey? Unlikely…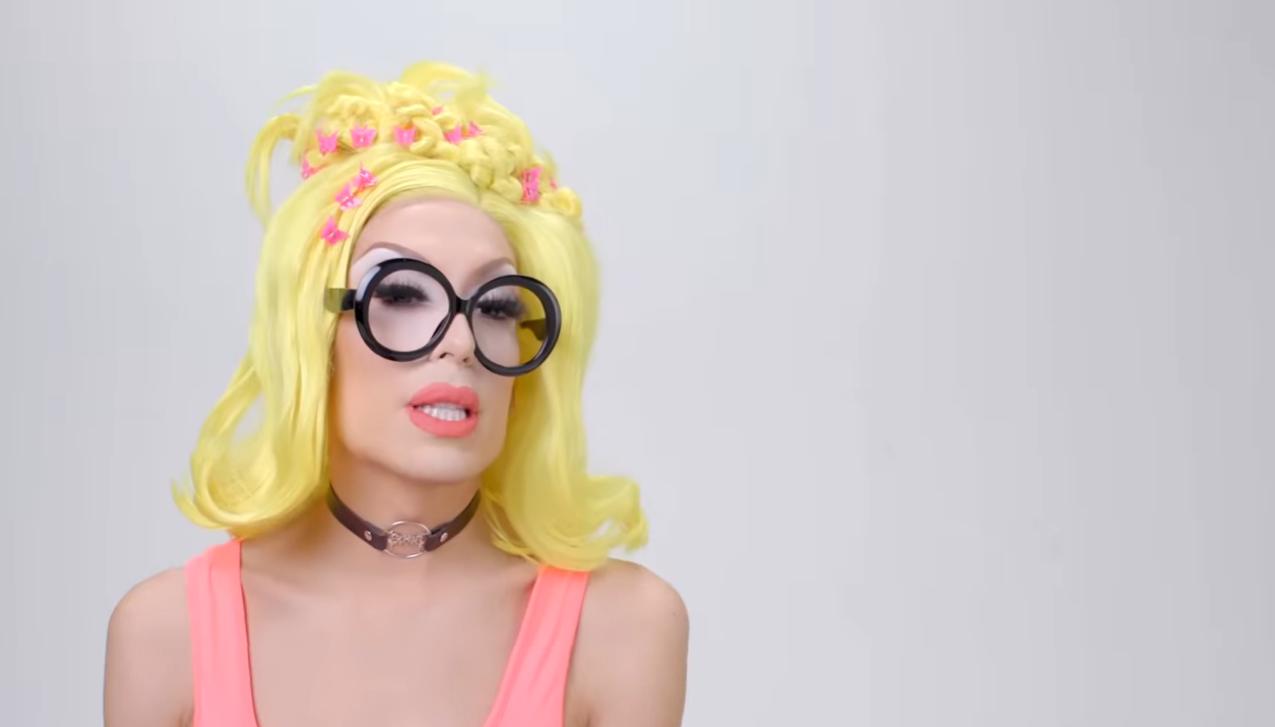 HOLLYWOOD – If RuPaul, giving out crowns the way he does across Drag Race franchises, ran Christmas — Mariah Carey would be demanding to be crowned its queen. Carey was rejected in 2022 trying to trademark the title, and other stars like Darlene Love, were all for the defeat.
One queen who did not enter the fray, but now could, is RuPaul's own classic diva and All Star crown-holder, Alaska.
Alaska launches her "It's Beginning to Look a Lot Like ALASKA" Christmas show today. Opening at the Neptune in Seattle Washington, she hits San Francisco on December 10th at Bimbo's 365. Other stops on the tour include New York (December 14th), Pittsburgh (December 17th), and delivers her to her family's doorsteps just before Christmas in Erie, PA on December 23rd.
"My mom said, 'It's not going to just be Christmas music, is it??', No. My best friend Jeremy plays the piano in the show and we have been doing Christmas cabarets for years. Our goal is to do as little Christmas music as possible in them. It's a chance to sing songs that we love and songs we have always wanted to do. There is a drop of Christmas music, just enough to call it 'a Christmas show'," she tells me on a recent episode of Rated LGBT Radio.
With many million followers across various social media platforms, Alaska is one of the top tier of famous drag queens. With the RuPaul All Stars' crown to her credit, her brand is loved and adored. The public first fell for her on the fifth season of "RuPaul's Drag Race," where she finished in the final 3 before returning and taking the aforementioned crown as winner of season two of "RuPaul's Drag Race All Stars."
She has released four chart-topping studio albums, "Anus," "Poundcake," "Vagina" and "Red 4 Filth." With several acting credits and awards, Alaska has also released a young adult novel titled "Alaska Thunderfun and the Inner Space Odyssey," plus released her memoir "My Name's Yours, What's Alaska?: A Memoir" She has toured the globe spreading her otherworldly message of love, kindness and gender non-conformity. Alaska also co-hosts the wildly popular Race Chaser podcast with Willam and co-created the Drag Queen of the Year Pageant Competition Award Contest Competition. She debuted a new live stage show in the fall of 2022 called DRAG: The Musical. She is the face of one of six featured flavors with SERV Vodka. Her latest foray finds her in the world of smells with her "Red For Filth" fragrance.
"When I started drag, it was not a viable career choice, like it is now, it was underground—this kind of strange thing that not many people knew existed, and if they did, they did not understand anything about it. There weren't many eyes on it from the mainstream culture. Now that there is, I guess we get our turn to be a distraction so the government can not do anything about important issues," she says.
When she first started dabbling in drag, her family was supportive, but not quite sure exactly they were supporting. Alaska describes her mother as being "protective", and not wanting her to be subject to ridicule. "It took my family a while to understand. That was pre-Drag Race. There was no information as to what being a drag queen even was. Now my family loves it and comes to every show."
Alaska is famous for her laissez faire stage presence, but the cover hides some anxiety. "I always get nervous when I go on stage. I am not exuding confidence; I am just doing the thing," she confesses.
Doing the thing, she is. As she graces America's stages with her newest contribution to Christmas culture, is Alaska threatening to topple Carey as the top Christmas diva? Unlikely.
But it will be a damned hoot to watch her try.
Complete tour dates:
December:
8th: Portland, OR @ Aladdin Theater
10th: San Francisco, CA @ Bimbo's 365
12th: Montreal, QC @ Le National
14th: New York, NY @ Town Hall
15th: Toronto, ON @ Phoenix Concert Hall
16th: Boston, MA @ Big Night Live
17th: Pittsburgh, PA @ Carnegie of Homestead Music Hall
21st: Chicago, IL @ House of Blues
23rd: Erie, PA @ Erie Playhouse – 2 Shows
29th: Vancouver, BC @ The Vogue
30th: Seattle, WA @ Neptune
******************************************************************************************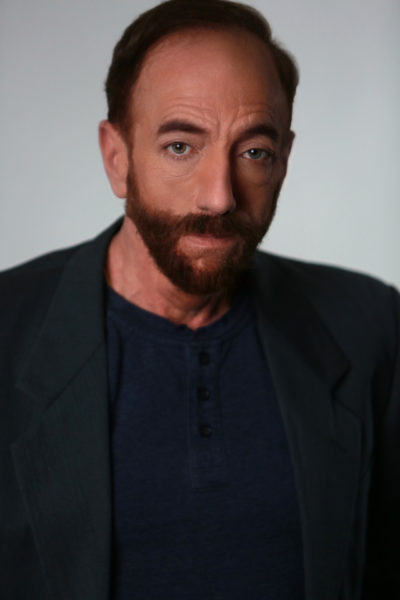 Rob Watson is the host of the popular Hollywood-based radio/podcast show RATED LGBT RADIO.
He is an established LGBTQ columnist and blogger having written for many top online publications including The Los Angeles Blade, The Washington Blade, Parents Magazine, the Huffington Post, LGBTQ Nation, Gay Star News, the New Civil Rights Movement, and more.
He served as Executive Editor for The Good Man Project, has appeared on MSNBC and been quoted in Business Week and Forbes Magazine.
He is CEO of Watson Writes, a marketing communications agency, and can be reached at [email protected]