RuPaul apologizes for controversial transgender drag queen comments
fans, former show contestants speak out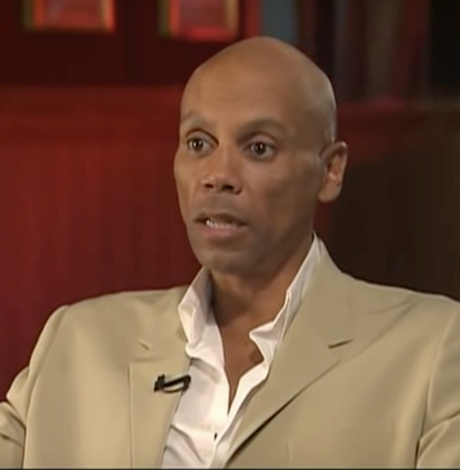 RuPaul has apologized for controversial statements he made regarding the place of transgender individuals in the drag community.
Ru stated he would "probably not" allow a transitioning transgender person compete on "RuPaul's Drag Race" and explained Peppermint was an exception because she had not fully transitioned.
"You can identify as a woman and say you're transitioning, but it changes once you start changing your body. It takes on a different thing; it changes the whole concept of what we're doing. We've had some girls who've had some injections in the face and maybe a little bit in the butt here and there, but they haven't transitioned," RuPaul told the Guardian.
Later he tweeted, "You can take performance enhancing drugs and still be an athlete, just not in the Olympics," which caused even more backlash.
You can take performance enhancing drugs and still be an athlete, just not in the Olympics. pic.twitter.com/HkJjzXzUGm

— RuPaul (@RuPaul) March 5, 2018
Many people, including "RuPaul's Drag Race" alumni, sent tweets of support to the transgender community and made it clear they didn't agree with RuPaul's thoughts.
Many queens who have been on your show have struggled w gender identity and many are trans. How disgusting to compare performance enhancing drugs to hormone replacements or other aspects of transitioning. This is incredibly disrespectful.

— tori (@toritouzinsky) March 5, 2018
How is transitioning to female "performance-enhancing"? That would seem to imply that the end goal of drag is simply to look like the fishiest woman. I was led to believe it was about charisma, uniqueness, nerve and talent. And turning the very idea of gender on its head.

— Quiçá (@lackOfDaysical) March 5, 2018
My partner of almost three years is trans, and #bendelachrist help anyone who tries to tell him what he can and can't do. Just sayin'.

— bendelacreme (@bendelacreme) March 5, 2018
My drag was born in a community full of trans women, trans men, and gender non-conforming folks doing drag. That's the real world of drag, like it or not. I thinks it's fabulous and I will fight my entire life to protect and uplift it.

— Sasha Velour (@sasha_velour) March 5, 2018
The revolution is intersectional and so is drag

— Courtney Act (@courtneyact) March 5, 2018
Trans women were the first entertainers I ever saw in drag & have always been a big part of the industry. To now hear such words of segregation from an icon who has created a world wide community of unity, makes me sad. Is never been LGB so let's not forget about the T!

— Gia Gunn (@GiaGunn) March 5, 2018
RuPaul has now issued an apology for his comments.
"Each morning I pray to set aside everything I THINK I know, so I may have an open mind and a new experience. I understand and regret the hurt I have caused. The trans community are heroes of our shared LGBTQ movement. You are my teachers," RuPaul tweeted.
Each morning I pray to set aside everything I THINK I know, so I may have an open mind and a new experience. I understand and regret the hurt I have caused. The trans community are heroes of our shared LGBTQ movement. You are my teachers. pic.twitter.com/80Qi2halN2

— RuPaul (@RuPaul) March 5, 2018
He added, "In the 10 years we've been casting Drag Race, the only thing we've ever screened for is charisma uniqueness nerve and talent. And that will never change."
In the 10 years we've been casting Drag Race, the only thing we've ever screened for is charisma uniqueness nerve and talent. And that will never change. pic.twitter.com/0jsyt6MRvO

— RuPaul (@RuPaul) March 5, 2018
'Everything Everywhere' does the multiverse right
Quirky film boosted by Jamie Lee Curtis's 'feud' with Marvel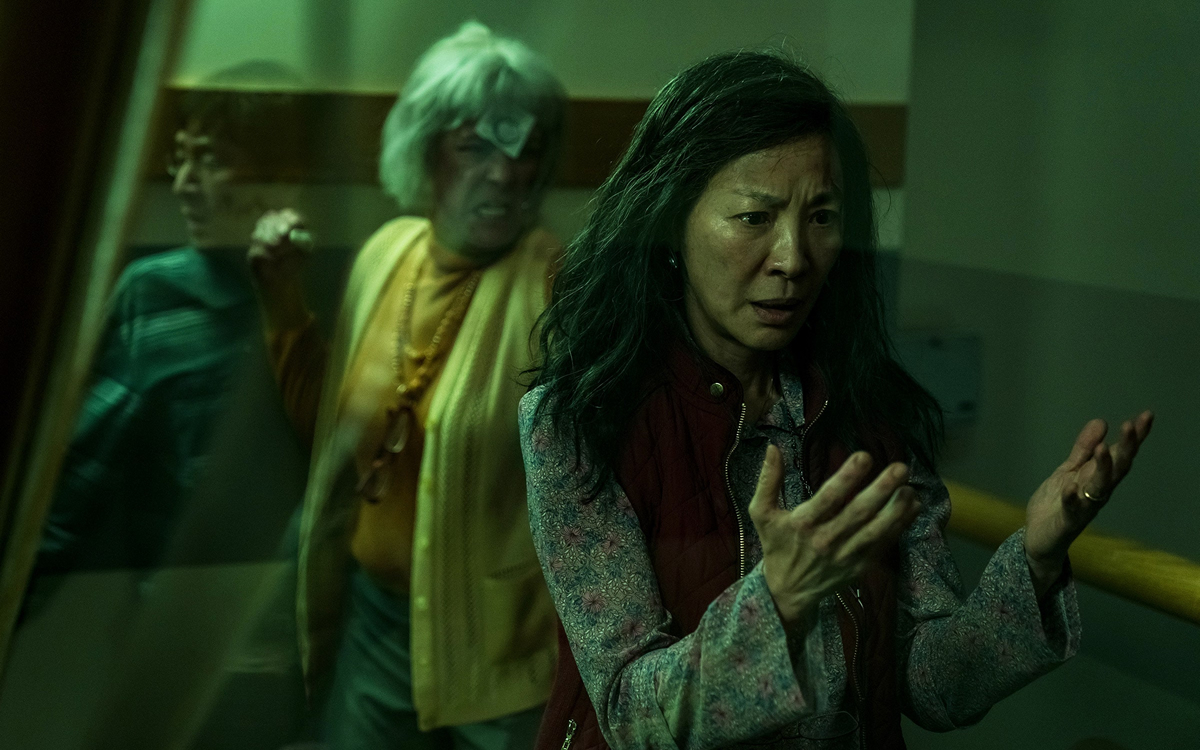 Last weekend, the Marvel Studios blockbuster machine unleashed its latest piece of cinematic eye-and-brain candy, "Dr. Strange and the Multiverse of Madness," in which the titular hero traverses multiple versions of reality to save the universe from chaos and destruction.
Marvel, of course, didn't invent the concept of the "multiverse" – in fact, they're not even the first ones to release a movie about it this year; another multiverse film beat "Dr. Strange" into theaters by nearly six weeks – and it's been enjoying a slow, word-of-mouth-fueled juggernaut of box office success ever since.
That movie, a genre-bending indie production titled "Everything Everywhere All at Once," caused a bemusing stir on social media last week, when Jamie Lee Curtis (one of its stars) launched a tongue-in-cheek feud with "Dr. Strange" in a string of Instagram posts. It was all in fun, but one couldn't help recognizing a sense of authentic pride when she teased, among other things, that her film "out marvels any Marvel movie they put out there."
Perspective is everything, of course, but she's not wrong. While Marvel fans will undoubtedly find "Dr. Strange" a satisfying trip into the multiverse and back, the rest of us would do well to seek out "Everything Everywhere All at Once" while it's still on the big screen – and yes, that even applies to people who couldn't care less about any universe but this one.
Conceived, written and directed by Dan Kwan and Daniel Scheinert (collectively known as "Daniels" since their early career directing music videos), it's a fast-paced wild ride that begins in one of the most mundane realities imaginable – the life of a middle-aged Chinese-American immigrant named Evelyn (Michelle Yeoh), who operates a laundromat with her mild-mannered husband Waymond (Ke Huy Quan), endures strained relationships with her elderly father Gong Gong (James Hong) and her lesbian Gen Z daughter Joy (Stephanie Hsu), and faces a tax audit – conducted by a humorless and hostile IRS agent (Curtis) – which could bankrupt the family business. This stressful quotidian mix is suddenly disrupted when a visitor appears, claiming to be from another universe, and tells her that a powerful evil being has undertaken a sinister plot that threatens to destroy not just his universe and her universe, but all the universes. Further, he informs her that she is the only person in ANY universe who has a chance of defeating this malevolent force in battle. Needless to say, she is hesitant to believe him – but it's not long before she is leaping from timeline to timeline as an unlikely inter-dimensional warrior on a mission to save existence itself from annihilation.
At the risk of making a spoiler-ish statement, that mission turns out to be as absurd as it is apocalyptic. The Daniels' film – which had been baking in their heads since 2010 – has no desire to ply its audiences with high-tech wizard battles in outer space or any of the other tropes of the sci-fi adventures it simultaneously spoofs and salutes; instead, it draws on a long tradition of existentialist thinking – something that, for obvious reasons, goes hand-in-hand with stories about existing in a reality full of infinite possibilities that all lead to oblivion – to accentuate the ridiculous. One of the worlds we visit, for example, is populated by human beings who have hot dogs for fingers, and that's just the most blatant of the many delicious absurdities the film serves up. It makes for a lot of laughs, but it nevertheless sets us to ponder the implications of infinite possibility we concoct within our own imaginations.
To that end, "Everything" balances its quirky, surrealist humor by showing us a few more plausible universes, as well. To gain the skills necessary to defeat her nemesis, Evelyn must visit other versions of her life; she experiences herself as a movie star in martial arts films, or a skilled hibachi chef, or a world-class opera singer, and visiting these realities drives home the point that one small decision – like choosing whether to marry someone or not – can divert our path toward a vastly different lifetime. We see the power of the past to shape our future, for better or for worse, through empowerment or regret, and the power in ourselves to change a multitude of worlds with a single choice. Inevitably, too, we see the nihilistic despair that comes of recognizing one's insignificance in the face of a vast and seemingly uncaring universe; what's the point of living in a world of infinite potential outcomes if none of those outcomes matter?
If that all sounds a little too philosophical for your tastes, don't worry; Kwan and Scheinert pull off the rare feat of encompassing these speculative issues within a story that is not only relatable, but wildly entertaining – and a lot of it has to do with the cast of avengers they've assembled.
First and foremost is Yeoh, whose status as a martial arts screen icon is just one of the strengths she brings to the table; her performance is a career-topping triumph in which she commits to making the beleaguered, unremarkable Evelyn palpably and painfully human even when immersed in the most outrageous of circumstances, and in the process gives us the kick-ass heroine for the ages we never knew we needed. As her put-upon husband, Quan is an invaluable asset; the former child actor (who appeared in "Indiana Jones and the Temple of Doom" and "The Goonies" before moving behind the camera for a career as a sought-after stunt coordinator) brings his own history to the mix, too, and brings us an entire array of Waymonds, all manifesting different flavors of his irresistible underdog charm. Hsu contains multitudes as Joy – no spoilers, but her troubled relationship with her mom is not limited to this universe – and screen veteran Hong is full of surprises as Gong Gong. Finally, Curtis uses the various iterations of her frumpy tax accountant to turn her supporting role into a scene-stealing audience favorite.
The fun these performers clearly have with their roles goes a long way toward keeping things light, no small accomplishment in a brainy cinematic excursion like this one. More importantly, they seem to fully understand and embrace what this madcap sci-fi comedy caper is really all about – and that makes all the difference, because "Everything Everywhere All at Once" may be an action-packed adventure dealing in the same epic conceptual scale as "Dr. Strange," but it's less concerned with titanic battles and cosmic catastrophes than it is with the very small, very ordinary concerns of everyday human life. Sure, it exploits the multiverse as a plot device to enable its imaginative and far-fetched flights of fancy, and it does so with relish, but it ultimately uses it to remind us – gently, and without laying it on too thick – that we have the power to change our reality with every choice we make.
The fact that it delivers that message in a story that puts Asian and queer characters front-and-center is just another great reason to call this disarmingly oddball movie the brightest gem of the season.
Well, that and the hot dog fingers.
Danica Roem's new book is far from a typical politico's story
'Burn the Page' an inspiring, gonzo page-turner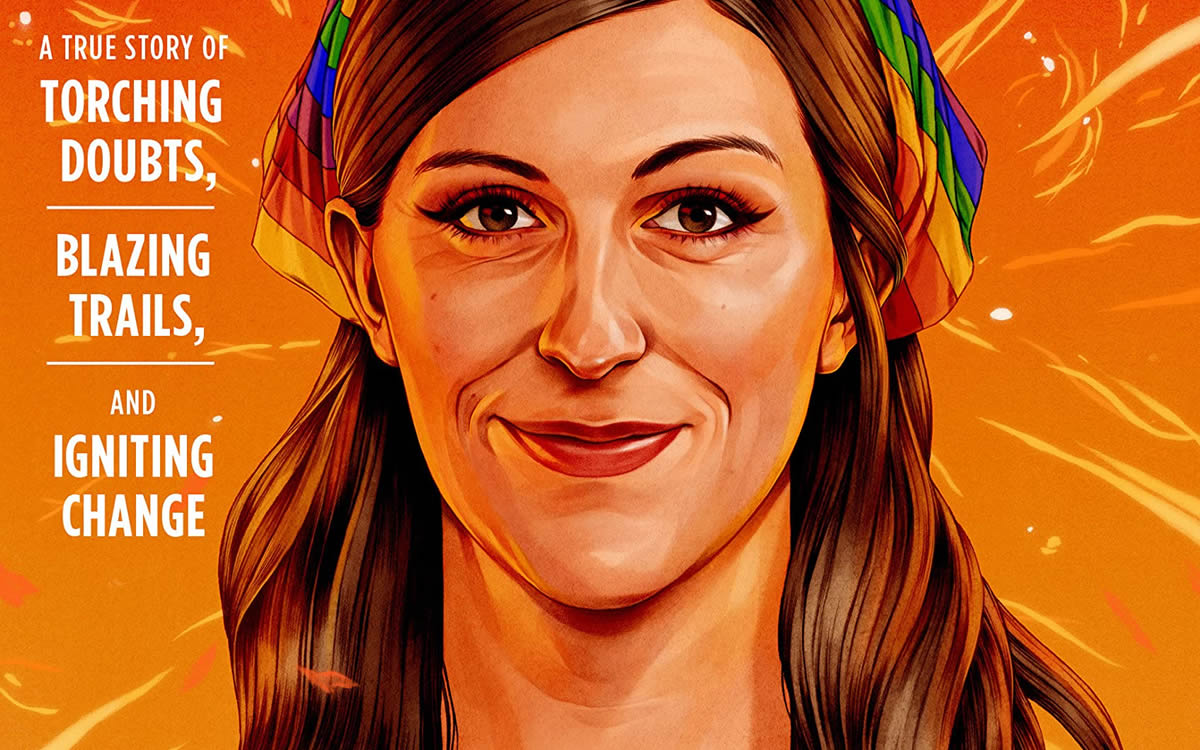 'Burn the Page'
By Danica Roem
c.2022, Viking
$27/320 pages
Party drinking. Heavy metal gigs. People doing yoga to the soundtrack of "The Pursuit of Vikings" by the Swedish metal band Amon Amarth. Car breakdowns. Vivid descriptions of anxiety-induced vomit. More energy than a zillion shots of Red Bull. Inspiring and badass stories that will make you, no matter how cynical, want to tell your own story, be kind to people and work to help change what's messed up in the world.
This isn't what you'd find in most politicians' memoirs. But "Burn the Page" by Danica Roem is far from a typical politico's book.
Roem, 37, isn't your usual politician. In 2017, Roem was elected as a member of Virginia's House of Delegates. In 2018, she became the first out transgender seated state legislator in the country.
Roem was reelected in 2019 (becoming the first trans person to be reelected to state office). She was elected to another term in office in 2021.
On May 9, Roem announced that she is running in the 2023 election for Virginia's state Senate, the Blade reported. If she wins then, she will become the country's second out transgender state senator.
In "Burn The Page," Roem lets us know that running for office, along with many other things in her life, wasn't easy for her.
She grew up in Manassas, Virginia. After her father died by suicide when she was three; Roem was raised by her mother and her grandfather.
It was hard for Roem to sort out her sexual and gender identity at a time when many queers weren't out. Heavy metal became a safe place for her (you could wear make-up in a heavy metal band).
Roem graduated from St. Bonaventure University with a bachelor's degree. Before entering politics, she was a journalist. Because Roem wrote for local papers, she was not paid a livable wage.
"Picture it: a five-foot-eleven, long-haired brunette metalhead trans lady reporter wearing a rainbow bandanna, an A-line skirt, and a black hoodie," Roem writes about herself as she was in 2016 just before she thought about becoming a candidate for office.
Then, though she had been a reporter for a decade and interviewed governors, Roem had to work two jobs.
She drove a 1992 Dodge Shadow America and worked at a kebab shop for $5 an hour.
Along with the kebab gig, Roem worked part-time for a local paper. When she interviewed for the job, the editor, Roem writes, asked her why "the fuck" she wanted to work there. She had no health insurance.
Roem feels bad, she writes, about behaving like a "lady dick" then, because she was so exhausted. For good measure, a "transgender rights organization in need of a storyteller," she writes with sardonic humor of her 2016 life, "passed her over…for another transgender storyteller with flashier credentials."
As if things didn't suck enough, Roem hardly ever got to see her partner or step-daughter because she was commuting so much for her jobs.
But, despite those hardships, "Burn the Page" isn't a pity party. It's a kick-ass account of how Roem has reclaimed her story and got things done.
When members of the anti-queer Westboro Baptist Church protested Roem, the heavy metal band Lamb of God led some 200 protesters with kazoos in a counter demonstration.
As a legislator, Roem has worked not only on LGBTQ issues, but on traffic congestion, Medicaid expansion and other issues that impact her constituents.
"This is a book about both the importance of the stories we tell one another," Roem writes, "and the power in setting fire to the stories you don't want to be in anymore."
As the anti-LGBTQ laws being passed nationwide make all too clear, transphobia still exists. But there is power in shaping the narrative about your life. "Everytime you share your own story," Roem writes, "you do something to counteract another narrative that sometimes lurks in the shadows and other times is not so subtle."
"Burn the Page" is an inspiring, fun gonzo page-turner. It's a must-read.
The Blade may receive commissions from qualifying purchases made via this post.
'Queer Country' explores origins of growing genre of music
Tracing an evolution, from k.d. lang to Lil Nas X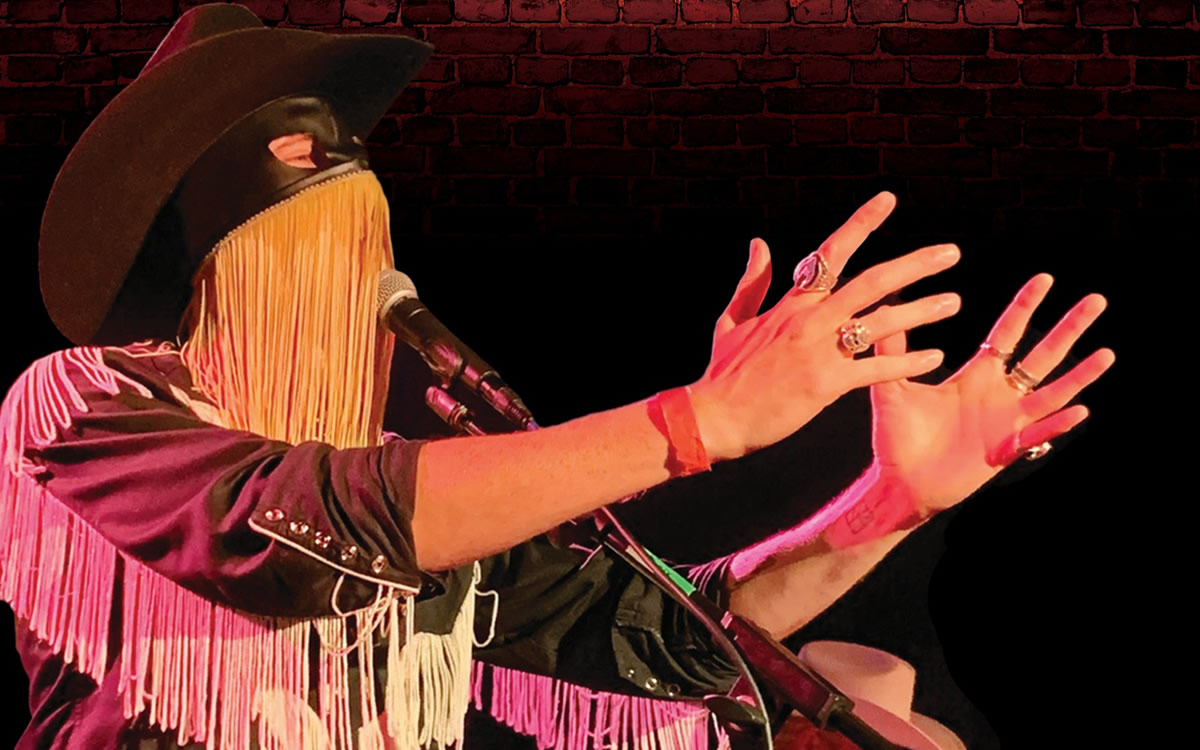 'Queer Country'
By Shana Goldin-Perschbacher
c.2022, University of Illinois Press
$110 hardcover; $24.95 paperback/288 pages
Two steps.
This way, two more that way, tap your heels together, step-and-bow left, step-and-bow right, turn and again. Eventually, you'll get the hang of doing this and you won't bump into everybody on the dance floor. Also eventually, you'll see that country music has a place for you even when, as in the new book "Queer Country" by Shana Goldin-Perschbacher, you never thought you had a place for it.
Usually, when one thinks about country music, rural living comes to mind: cowboys, pick-ups, Christian values, conservatism, heartbreak and honky tonks. Stereotypically, few of those things have seemed LGBTQ-inclusive and listeners might have felt unwelcome, were it not for today's boundary-breakers and "queer country," which, says Goldin-Perschbacher, is becoming more of a music category with fans.
Goldin-Perschbacher is quick to say that "queer country" is not a genre on its own. Some out musicians might closer identify themselves with Americana or folk music; k.d. lang's music is more countrypolitan, but with humor; and you can attend queer Bluegrass festivals, if you want. None of this defines the various artists: In many ways, LGBTQ artists have really had no other options than to embrace all labels.
Then there's the issue of how to do queer country: Goldin-Perschbacher refers often to Patrick Haggerty, who was the first gay artist to officially record the album "Lavender Country." He recorded it in Seattle, shortly after Stonewall; at that time, Haggerty was especially determined that his album be honest and sincere in its reflection of gay life – things that continue to concern queer artists who use irony, drag, and camp in their work.
And there's that struggle to go mainstream. Goldin-Perschbacher writes about k.d. lang's career and how it progressed. You'll read about Chely Wright and Lil Nas X and how they used non-traditional ways to rise to stardom. And you'll read about many artists who do what seems best for them, and count LGBTQ listeners and cis audience members among their fans.
There really is no way "Queer Country" could ever be considered a "beach read."
This isn't the relaxed, rangy kind of book you want to sunbathe with; instead, author Shana Goldin-Perschbacher speaks to the academic, rather than the casual listener, with language that seems to fit better in school, than in sand. The analyses border on the high brow just a bit, with some amount of repetition to underscore various points.
Even so, this is an important work.
In writing about this almost-hidden branch of country music, Goldin-Perschbacher also tells of the efforts she's made to help some artists to gain a wider audience. This lends more of an insider feel; the intimately extensive interviews with artists, and excerpts from other works, let readers know that they should keep their eyes (and ears!) open.
Give yourself some room to absorb, if you tackle this book. It's not for everyone, but C&W listeners and "queer country" fans may find it necessary. Step one is to find somewhere comfortable to sit. Reading "Queer Country" is step two.
The Blade may receive commissions from qualifying purchases made via this post.