RuPaul works it onto Hollywood Boulevard
The drag supernova forever memorialized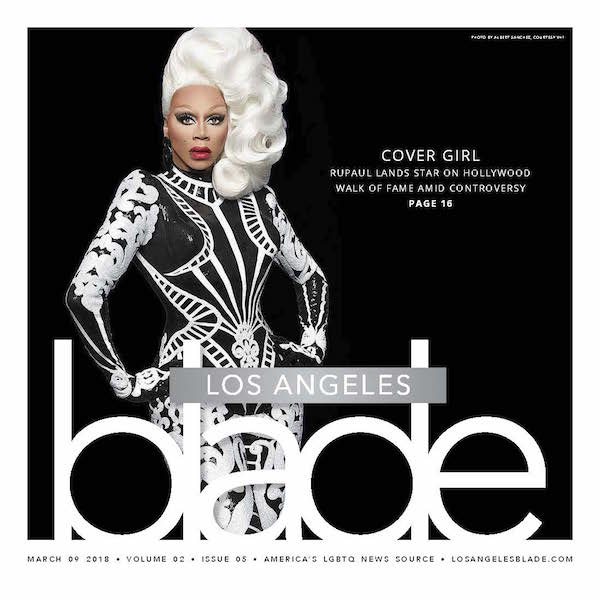 On March 16th, America's favorite drag queen and icon, Emmy winning RuPaul Andre Charles will be honored with the 2,631st star on the Hollywood Walk of Fame.
Although he's more than just a drag queen, RuPaul will be the FIRST with his own star.
The star will be will be placed at 6652 Hollywood Boulevard, in front of the World of Wonder production office, which produces the wildly successful show, "RuPaul's Drag Race."
But no star this epic, fabulous and innovative can be without controversy. Charles, a recovering addict with over two clean & sober decades under his belt, has had his share of missteps.
Going back to 2014, "RuPaul's Drag Race" was accused of being transphobic. The show and Charles were called on the carpet for using terms such as "she-male" and "she-mail" that some transgender-rights advocates regard as offensive.
"Shemale is an incredibly offensive term, and this whole business about if you can tell whether a woman is biological or not is getting kind of old," Carmen Carrera, a former "Drag Race" contestant, wrote in statement on Facebook at the time.
Charles' latest gaff comes in a recent interview with The Guardian, where writer Decca Aitkenhead asked Charles about "the contradiction between his playfully elastic sensibility and the militant earnestness of the transgender movement." Charles answered hesitantly that he would "probably not" allow a transitioning transgender person to compete on "RuPaul's Drag Race" and explained that (contestant) Peppermint was an exception because she had not fully transitioned.
"You can identify as a woman and say you're transitioning, but it changes once you start changing your body. It takes on a different thing; it changes the whole concept of what we're doing. We've had some girls who've had some injections in the face and maybe a little bit in the butt here and there, but they haven't transitioned," Charles told the Guardian.
"Drag Race" fans, the trans community, and many allies were outraged.
Charles doubled-down, though, with what some thought was an even more offensive tweet: "You can take performance enhancing drugs and still be an athlete," he wrote, "just not in the Olympics."
Carrera took to Facebook again, writing on March 5: "Keeping drag in an outdated version of 'boys-only' sets the drag culture back decades and kills the diversity the LGBTQ community has to offer. Just a thought…."
RuPaul issued an apology.
"Each morning I pray to set aside everything I THINK I know, so I may have an open mind and a new experience. I understand and regret the hurt I have caused. The trans community are heroes of our shared LGBTQ movement. You are my teachers," RuPaul tweeted.
He added, "In the 10 years we've been casting Drag Race, the only thing we've ever screened for is charisma uniqueness nerve and talent. And that will never change."
Born on Nov. 17, 1960, RuPaul Andre Charles spent his childhood in San Diego. When he was 15, he moved to Atlanta and attended the North Atlanta School of Performing Arts.
Charles didn't finish high school, but in the mid-1980s, he resettled in New York where he went on to make a name for himself as the larger-than-life fab-diva drag star. His first eye-catching national exposure came in 1989 with a featured role dancing in the B52's "Love Shack" music video.
"That summer, I f—ing ruled downtown New York. I switched my look from gender-f—k to Soul Train dancer slash black hooker. I got the shortest skirts, highest hair, and everybody f—ing lost it. And I thought, 'Okay, I know what's happening now,'" Charles told Entertainment Weekly about his underground success as Queen of Manhattan. In 1991, World of Wonder's Randy Barbato and Fenton Bailey became his managers.
"When I first started doing drag, I could be messy and have a lot of unbridled fun. But once I got famous, I had to represent what people expected of me. I still have fun in drag but it's in a very controlled atmosphere," Charles told the Los Angeles Blade.
"Drag is language that communicates with your immediate environment. I've always said 'you're born naked and the rest is drag' and I truly believe that. Everything you wear once you get out of the shower is drag. By articulating the clothes that I wear, I can curate how people react to me. A suit and tie gets one reaction, while a nautical or western wear look gets another," Charles said.
At 6'4,'Charles stands seven-feet in heels, making him a natural as "Supermodel of the World" — the title of his first album.
By the mid '90s, Charles reached international superstardom with the Billboard Hot 100-charting single "Supermodel (You Better Work)." He went on to grace the covers of magazines, produce over a dozen albums, ink modeling contracts with the likes of renowned beauty line M.A.C. Cosmetics, raising millions of dollars for the M.A.C AIDS Fund and becoming the first man to land a major cosmetics campaign. He's also the author of "Lettin' It All Hang Out" and "Workin' It! RuPaul's Guide to Life, Liberty, and the Pursuit of Style." Plus he's a talk show host on VH1's, "The RuPaul Show" and of course the star of the history-making reality show, "RuPaul's Drag Race"– now in its tenth season.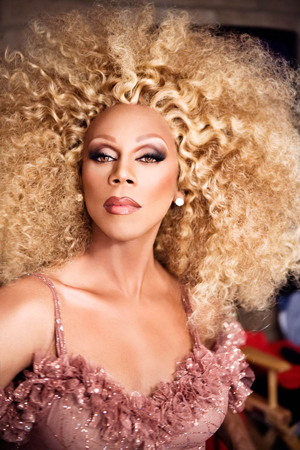 "RuPaul's Drag Race" has inspired several spin-offs, including "RuPaul's Drag U" and "RuPaul's Drag Race: All Stars," "Skin Wars: Fresh Paint," "Good Work," and "Gay for Play Game Show Starring RuPaul."
In July 2016, seven years after the "RuPaul Drag Race" pilot originally aired on Logo TV, the self-made "glamazon" drag idol made history when he was nominated for his first Primetime Emmy in the Outstanding Host of a Reality or Reality Competition Series, category, putting Charles up against such heavy hitters as Ryan Seacrest, Heidi Klum, and Tim Gunn. RuPaul took home the award at September 2016's Emmys, then picked up another one in 2017. Time magazine recently named Charles one of its 100 Most Influential People of the year.
"When I am in 'glamazon' drag, I feel like the Superman to my Clark Kent. It feels like thirty thousand volts of electricity are racing through my body and I recognize the effect it has on other people. I respect the responsibility of possessing that much power and I am very careful to use it for good," Charles told the Los Angeles Blade.
As an actor, RuPaul has appeared in more than 50 films and television shows both in and out of drag including "Crooklyn," "The Brady Bunch Movie," "To Wong Foo, Thanks for Everything! Julie Newmar," "But I'm a Cheerleader," "Hurricane Bianca," the Comedy Central series "Broad City" and the Netflix original series "Girlboss."
Last year Charles and his boyfriend of 23 years, Georges LeBar, were married. The two have said they were concerned about President Donald Trump possibly turning back same-sex marriage.
When it comes to politics, Charles has been outspoken.
He famously tweeted that he was "finding it hard to carry on 'business as usual' after America got a giant swastika tattooed on her forehead," and he told New York magazine's Vulture website that Trump's presidency felt "like the death of America."
"Our only hope is the young people. Black Lives Matter, #MeToo, and the very vocal students from the Parkland High School massacre have been a ray of light in this very dark time," Charles told the Los Angeles Blade. "It's important to make the privilege of democracy exciting, rewarding and sexy for young people. We have to remind them that our greatest power is our love for life, beauty, colors, music, art, dancing, laughter and our love for love. Those are the strengths to which the other side has no defense."
When the Los Angeles Blade asked whether it's more difficult to be a black man or a drag queen, Charles said that "life is difficult. Period."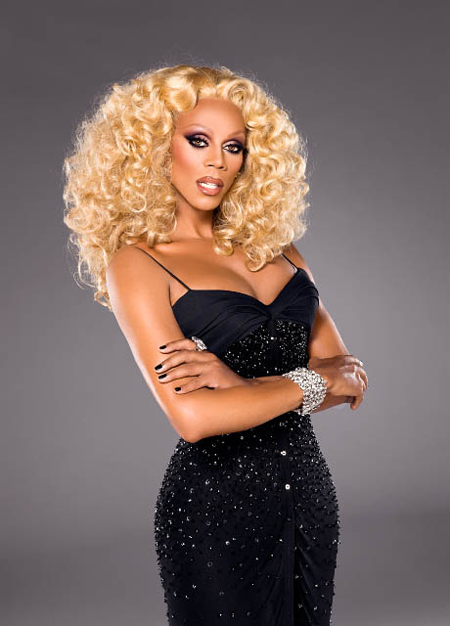 He adds, "In my experience, having traveled around the world, being a black man is more threatening to people than my drag persona. Being in drag somehow diffuses my inherent black rage and people find me more approachable. That said, I've been very lucky to have outmaneuvered much of the hideous negativity many black men have faced."
Scandal or no, it's difficult to deny the definitive impact RuPaul has had made towards acceptance of LGBTQI people in straight mainstream America.
When Oprah Winfrey asked how he defines himself, RuPaul proudly said: "I'm everything and nothing at all…Drag doesn't hide who you are, it reveals who you are."
Ellen Degeneres sits down with NBC's Savannah Guthrie
Ellen chats with Savannah Guthrie on Today about her leaving daytime television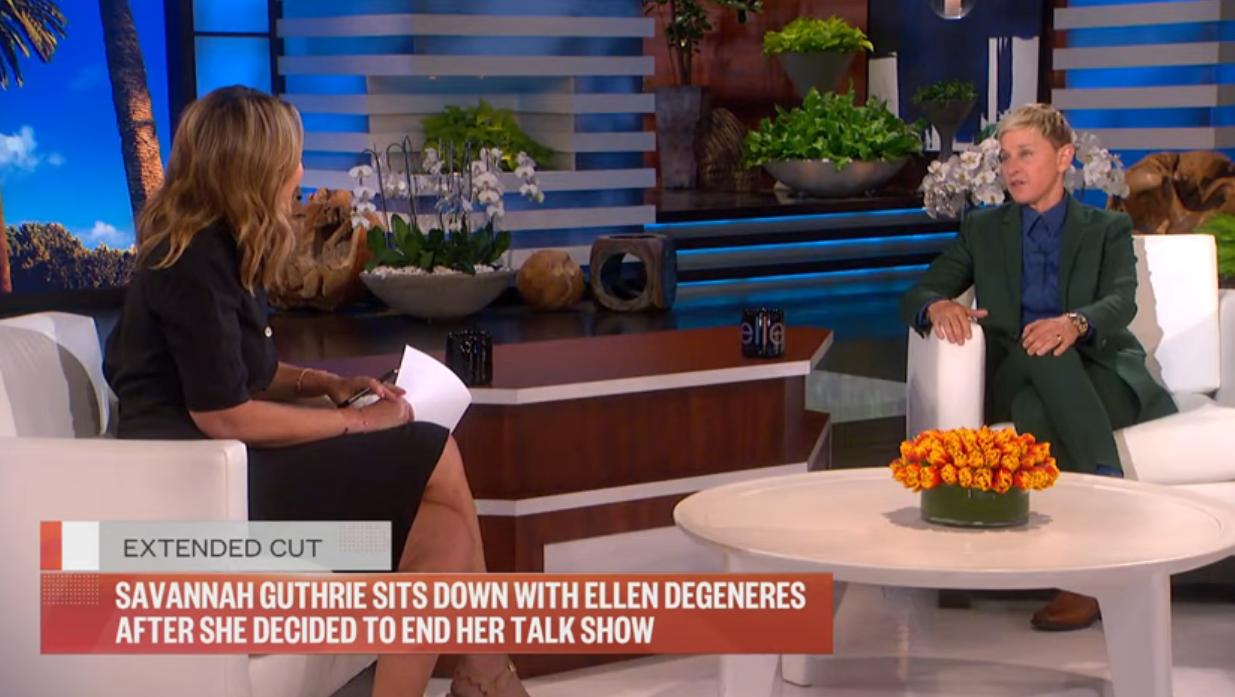 BURBANK – Ellen DeGeneres announced yesterday that she will end her talk show after next season. NBC's Savannah Guthrie speaks with DeGeneres Friday about the decision, which comes 10 months after DeGeneres faced accusations of allowing/running a toxic workplace.
WATCH:
Ellen discusses her departure with Oprah Winfrey
The two powerful women television celebrities shared how each came to the decision for their shows to end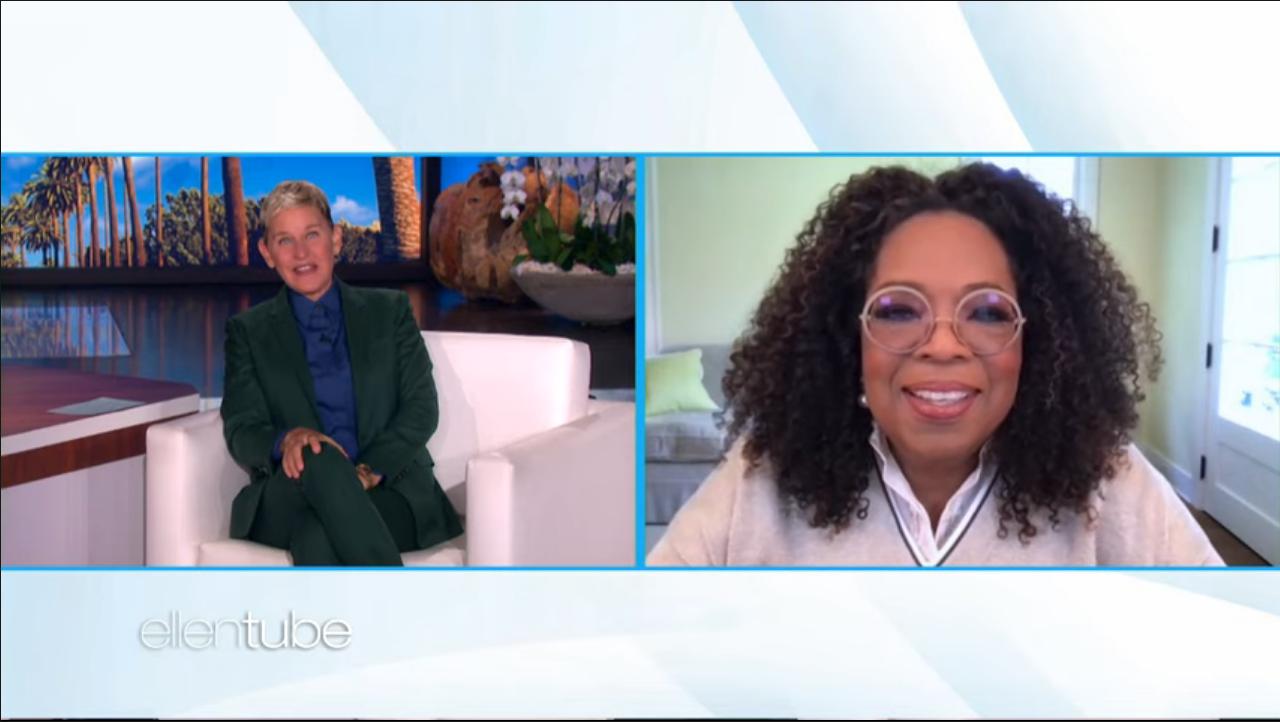 BURBANK – After Ellen DeGeneres announced she would be ending her talk show with Season 19 this week, she had a discussion with invited special guest Oprah Winfrey on Thursday, whose iconic talk show wrapped in 2011 after 25 seasons.
The two powerful women television celebrities shared how each came to the decision for their shows to come to an end, and Winfrey divulged what she misses about her show, and DeGeneres revealed what she will miss about hers.
Winfrey also talked about her new Apple TV+ mental health docuseries "The Me You Can't See," which she co-created and executive produces with the Duke of Sussex, Prince Harry.
WATCH:
Elton John and Years & Years give a fabulous performance at the 2021 Brit Awards
Elton John's & Years & Years' BRIT Awards 2021 song 'It's a Sin' released in support of Elton John AIDS Foundation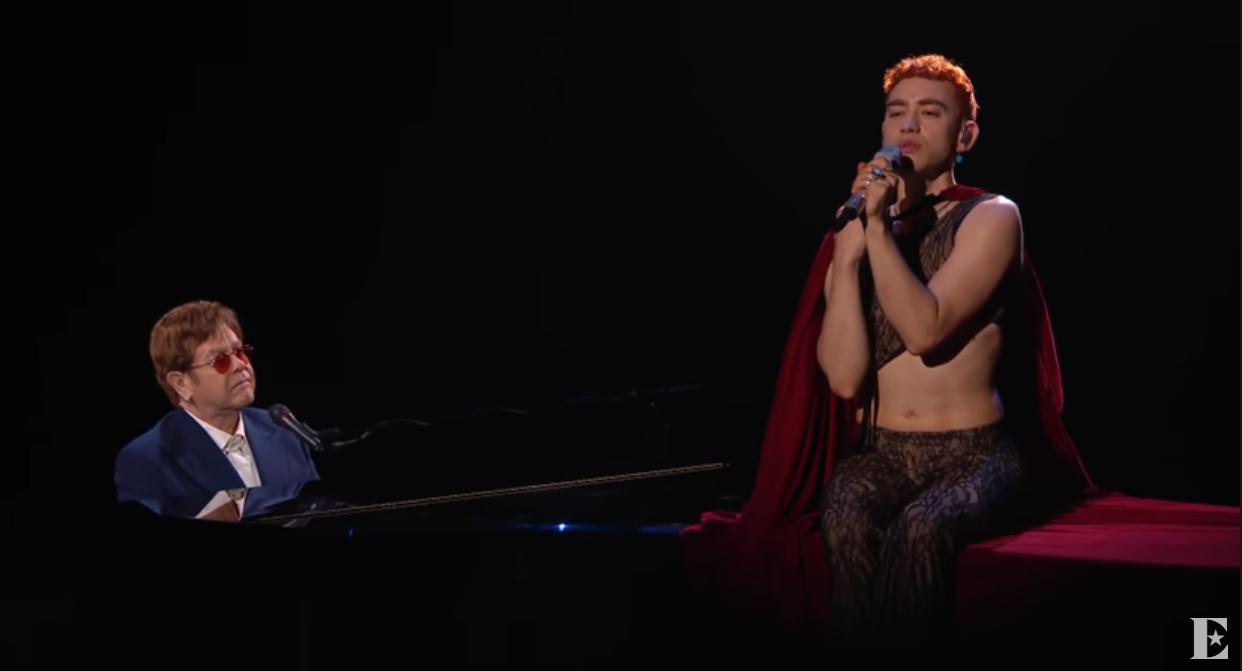 LONDON – In a show stopping performance Tuesday, Sir Elton John and Olly Thornton both who are British musicians, singer-songwriters, actors, and LGBTQ advocates- Thornton performs as Years & Years, rendered their new version of the Pet Shop Boys classic single 'It's a Sin'.
John's and Years & Years' BRIT Awards 2021 performance of the Pet Shop Boys classic single 'It's a Sin' was released in support of the Elton John AIDS Foundation.
WATCH:
LISTEN TO It's a sin HERE: https://EltonJohnYearsandYears.lnk.to…
DONATE TO EJAF HERE: https://donate.eltonjohnaidsfoundatio…