Poking fun at Hollywood and homophobia in "The Happys"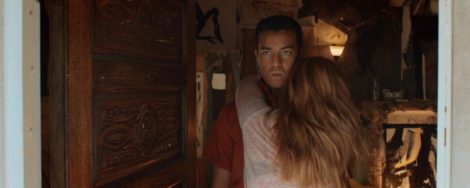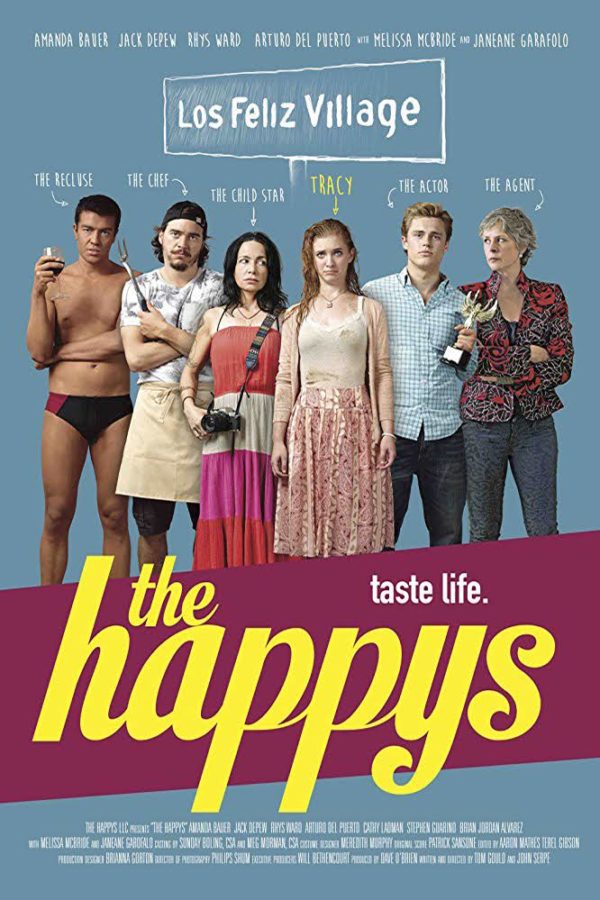 There's no shortage of movies about fresh-faced out-of-towners coming to "the big city" to make all their dreams come true, only to have their naiveté stripped away by a few hard knocks from harsh reality.   In a substantial percentage of those movies, the big city in question is, of course, Hollywood.
With so many such films already out there, it's undoubtedly hard for any filmmaker to come up with a new angle on the subject.  Typically, even the good ones are predictable.
Going into "The Happys," a new film about a young Wisconsin girl who moves to L.A. with her high-school-sweetheart-turned-fiancé after he is cast in a major Hollywood film, one might expect the same familiar patterns to be played out yet again.
At first it seems like pretty standard stuff; but writer/directors Tom Gould and John Serpe throw us a new twist almost immediately, when Tracy (Amanda Bauer) comes home to the couple's new Los Feliz rental and catches Mark (Jack DePew) having sex with another man.  The two decide to stay together – they are too enraptured by their happily-ever-after fantasy to let it go; but though this seems to go well, at first, Tracy grows restless.  She begins to explore the local culture, developing a fondness for food trucks and striking up an intriguing new friendship with a reclusive neighbor (Rhys Ward).  Meanwhile, Mark finds himself struggling not only to keep his repressed sexuality from jeopardizing his relationship, but also from derailing his career in homophobic Hollywood before it has even begun.
Such a set-up could go in a lot of different directions.  "The Happys" could have been anything from slapstick comedy to bleak tragedy, but Gould and Serpe have chosen a middle path, and it suits their film admirably.
Establishing its identity squarely from the beginning as a "dramedy" with a comfortably quirky indie flavor, it floats between seriousness and humor at about the same levels found in your average rom-com.  It honors the struggles of its flawed characters by taking them seriously and treating them with fairness and dignity, but it's not afraid of poking a little fun at their foibles, also.
It pushes furthest towards the direction of outright parody in its treatment of the movie business (an establishment which serves, after all, as the story's only real antagonist) – but here, too, it works hard to avoid passing judgment.  Even Mark's brass-balls agent (Melissa McBride), who pushes him to stay in the closet and use his girlfriend as a beard, is depicted with relative sympathy; she is, after all, only another cog in the wheel of the Hollywood machine.
"The Happys," for all its overtures towards satire, is less interested in ridiculing the status quo than it is in overcoming it.  It gives us stereotypes we think we know – the devoted girlfriend who defines herself through her relationship, the closeted pretty-boy terrified of being found out, the mysterious recluse with a secret and a heart of gold – and makes of them a little community, letting them discover more about themselves through their interactions with each other and the larger world.  In the process, it opens them up and allows us to see parts of ourselves in each one of them.
In this way it bears more than a passing resemblance, both in form and in spirit, to Armistead Maupin's "Tales of the City."  Just as that book does with San Francisco, it revels in its Los Feliz setting (the film's title is a reference to it), making the neighborhood itself into a character and ensuring plenty of enjoyment for locals who will recognize many of the locations.  There's even an eccentric landlady – a former child star played to perfection by Janeane Garofalo – who acts as a sort of den mother, passing wisdom and neighborhood history on to her little family of renters.
It carries a similar message, too.  Each of its characters starts their journey with an identity dictated by outside expectations and spend the rest of the movie learning to recognize and embrace who they really are.  As one of the film's minor character sums it up, "the closer you get to your true self, the happier you are."  One can imagine Mrs. Madrigal saying those exact same words.
"The Happys" inhabits a more confined space than "Tales," though, with fewer characters, a less sprawling landscape (both geographically and culturally), and a lot less time to win us over.  As a result, some of it feels a little hasty; revelations come too quickly, as do realizations and reconciliations, and some of the plot contrivances stretch the willing suspension of disbelief a little too far (an unknown newbie actor from the Midwest landing a lead in an A-list Hollywood movie is just the first of several implausible plot points).
Still, it's a movie with a lot of heart, along with a worthy and much-needed agenda.  Gould and Serpe address the issue of homophobia without being preachy or confrontational, opting instead to treat it with kindness and candor.  Mark, though he may be callous and dishonest, is also broken and unhappy, and the fact that we are led to empathize with him and even root for him raises this movie above the level of the many less-sincere attempts to confront such characters onscreen.
Likewise, in Tracy, the movie gives us a strong female protagonist whose growth from subservient mouse to independent woman presents her at every stage as a likeable, understandable person – not just some caricature of femininity.
Both these characters work, despite the occasional elision of their arcs, thanks to their heartfelt performances.  Bauer, in particular, gives a strong performance, carrying the bulk of the movie on her shoulders and making it look good as she does so.  The whole cast, in fact, does nice work.  Garofalo is a treat, as is McBride; Arturo del Puerto brings good-natured charm (as well as a dash of diversity, something the movie could have done better at including) as Ricky, a flirtatious Latino food truck operator; and young out actor Brian Jordan Alvarez has some memorable scenes as one of Mark's co-stars, contrasting his openly gay persona against DePew's tightly guarded artiface.
There are times in Gould and Serpe's film when one wants it to go further – to sharpen its satirical teeth and bite harder into the toxic hypocrisy of the Hollywood system or to shine a harsher light on the psychology of the closet; but that's okay.
Thanks the sincerity and positivity of its intentions, it offers up so many sweet and life-affirming moments that it is easy to forgive it for not making a deeper dive.
"The Happys" is now playing in limited release at the Laemmle's NoHo 7.
July 4 travel woes in flight cancellations, record number Americans driving
A record number of Americans are expected to travel by car this upcoming July 4th holiday weekend, per the Triple A auto club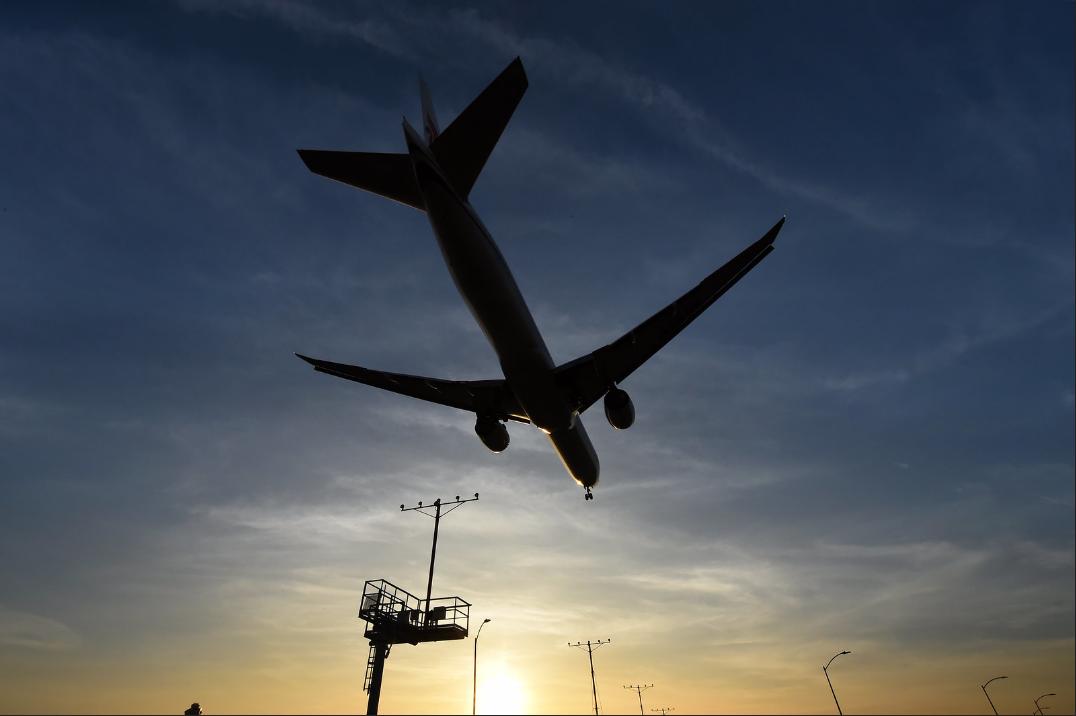 LOS ANGELES – As the 4th of July weekend approaches, Americans getting underway to travel are facing heavy delays and cancellations amid staffing strains, weather, among other issues with U.S. air carriers.
On Friday according to tracking website FlightAware.com as of 7PM Pacific there were 27,544 total delays, domestic flight cancellations were 2,975 and international flight cancellations within, into, or out of the United States were 571.
(See the MiseryMap for a live visualization of flight delays.)
CNBC reported that consumer complaints are piling up. In April, the latest available data, the Transportation Department received 3,105 from travelers about U.S. airlines, up nearly 300% from April 2021, and at nearly double the rate during the same period last year.
The unprecedented number of airline cancelations and delays is causing travelers to choose to drive and fly. Delta, American Airlines and United are all trimming their schedules even further to accommodate staffing shortages, despite passenger levels hitting post-pandemic highs.
Airlines and the Federal Aviation Administration have sparred over who's to blame. Airlines chalk up the disruptions to bad weather, their staffing shortages and staffing problems at the government's air traffic control.
Yesterday, the FAA's acting Administrator Billy Nolen and other top agency officials held a call with airline executives to discuss weekend planning, including the agency's use of overtime to staff its facilities, traffic and routing plans, according to a person familiar with the meeting. The call was in addition to regular planning meetings with airlines.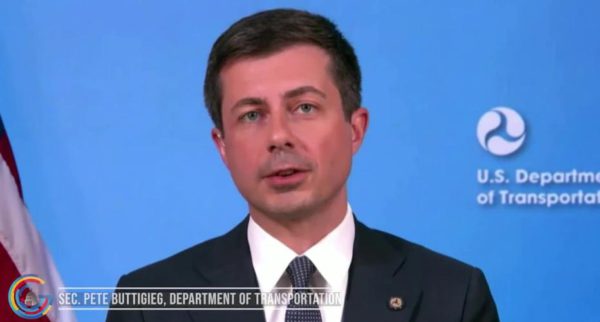 U. S. Transportation Secretary Pete Buttigieg: "It is time for the airline industry to deliver."
Transportation Secretary Pete Buttigieg told reporters Friday that, "passengers have high expectations from an industry that we have supported with tens of billions of dollars in taxpayer funding through the pandemic to keep it up and running so that it can serve passengers. Now we need them to deliver."
Concerned about flight cancellation trends, Buttigieg said he has spoken directly with airlines.
"Something I've asked them to do so that if you're selling a ticket, you know you can back that up, that you have the staffing to do it," he added.
A record number of Americans are expected to travel by car this upcoming July 4th holiday weekend, per a new report from the Triple A auto club.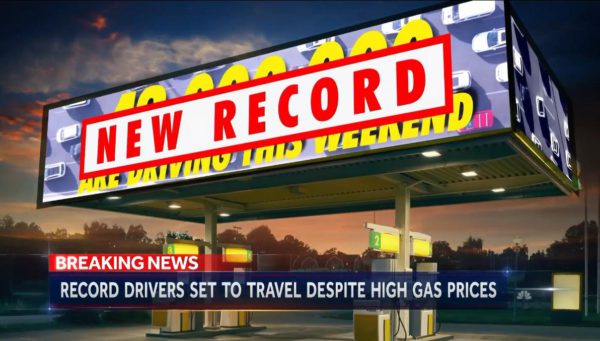 Just in time for that Fourth of July travel, gas prices are continuing to drop from their record high points of two weeks ago as the Energy Information Administration reports that gasoline stockpiles across the country have increased, according to the Auto Club's Weekend Gas Watch.
Since Monday, the national average for a gallon of regular gasoline has decreased by four cents to $4.85.
Despite the highest 4th of July gas prices on record, 42 million Americans are driving this holiday.
Travelers Driving This 4th of July Weekend To Avoid Airport Chaos:
Welsh Olympic distance swimmer Dan Jervis comes Out
Jervis, who placed 5th in distance swimming at the Olympics in Tokyo said he was inspired by Blackpool FC soccer player Jake Daniels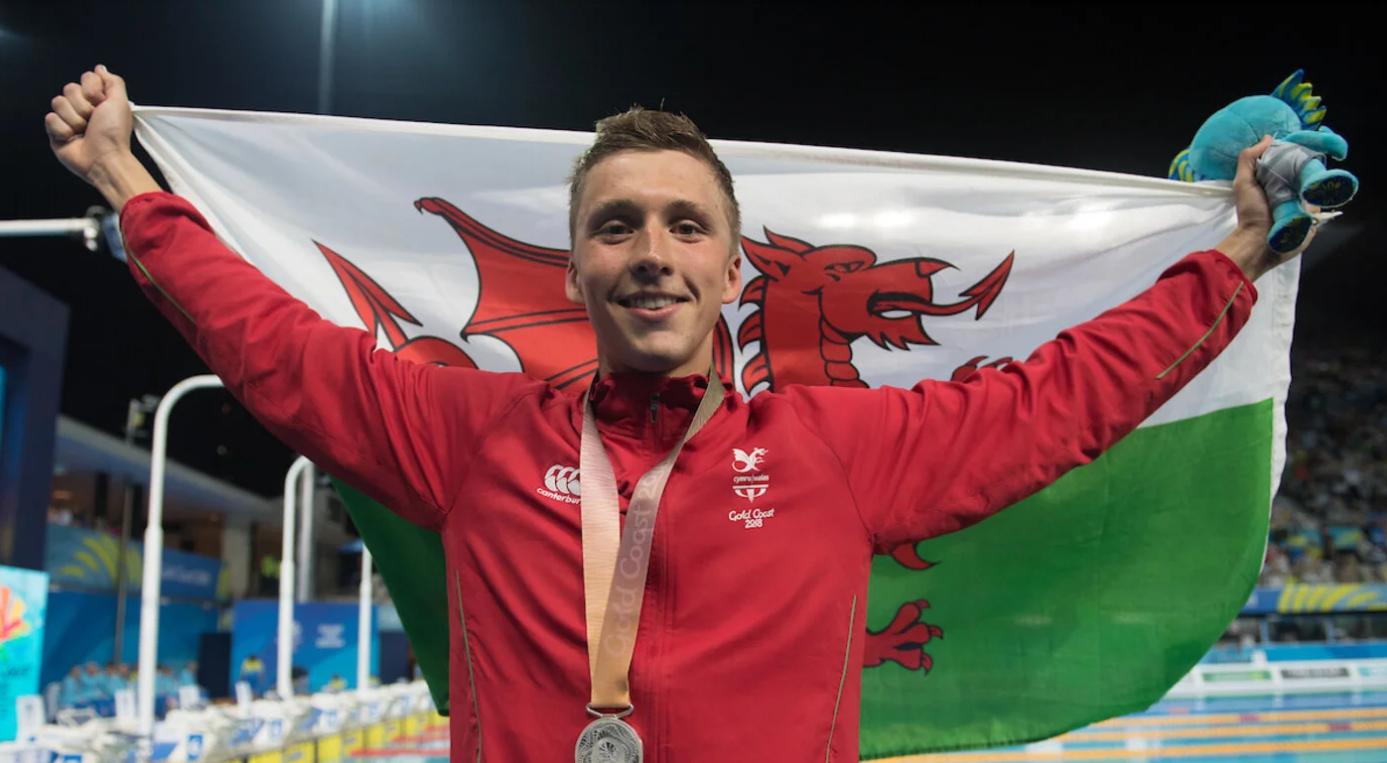 NEATH, Talbot County Borough, Wales – In a recent interview with BBC Radio Cornwall, 26-year-old British Olympian distance swimmer Dan Jervis revealed that he had given considerable thought before announcing to the world that he is gay.
Jervis told the BBC's LGBT Sport Podcast; "I was adjusting to everything else, just trying to fit in — until I thought, Just be you."
Jervis, who placed 5th in distance swimming for the British team at the Olympic games in Tokyo, Japan, told the BBC he was inspired by 17-year-old Blackpool FC forward Jake Daniels, the professional soccer player who made history as only the second person in the past 30 years to acknowledge their sexual orientation publicly in that sport in the United Kingdom.
The swimmer also told the BBC it was important to be seen as a role model as he readies to compete in the upcoming Commonwealth Games. Jervis has previously competed winning a 1500m freestyle silver and bronze at the 2014 and 2018 Games in Glasgow, Scotland and Australia's Gold Coast respectively.
"It took me 24 years to be who I am," he said and added, "You know, we're just before the Commonwealth Games and there are going to be kids and adults watching who will know that I'm like them, and that I'm proud of who I am."
The Olympian reflected on his decision to announce he was gay: "For so long, I hated who I was – and you see it all the time, people who are dying over this. They hate themselves so much that they're ending their lives.
"So if I can just be that someone people can look at and say, 'yeah, they're like me,' then that's good."
Jervis then said he revealed his sexuality to a close friend when he was 24: "At that point, I'd never said the words out loud to myself."
"I said to her: 'I think I'm gay.' I couldn't even say: 'I'm gay.' I was basically punching the words out.
"She was quite shocked but great, and it was exactly the reaction I wanted. I've had all good reactions, and the way I've described it is I'm not going to change as a person.
"Everyone's journey is different, but I think I've always known.
"It was something in the back of my mind, bugging me. I thought I was bisexual and had girlfriends that I loved – but it came to about three years ago where I knew I had to deal with this.
"It wasn't affecting my swimming, but me as a human being. It sounds quite drastic, but I wasn't enjoying my life. Yeah, I was smiling, but there was something missing to make me properly happy.
"I'm still the Dan you've always known. You just know something else about me now."
The Commonwealth Games open in Birmingham, UK on July 28.
FCC asks Apple & Google to remove TikTok app from their stores
Its pattern of surreptitious data practices that are documented show TikTok is non-compliant with app store policies and practises

WASHINGTON – In a series of tweets Tuesday, Federal Communications Commissioner Brendan Carr disclosed a letter sent to both Apple and Google's parent company Alphabet asking the two tech giants to remove TikTok from their app stores over his concerns that user data from the wildly popular social media platform is disclosed and used by bad actors in China.
In his letter dated June 24 to Apple CEO Tim Cook and Alphabet CEO Sundar Pichai, Carr noted that because of its pattern of surreptitious data practices documented in reports and other sources, TikTok is non-compliant with the two companies' app store policies and practises.
"TikTok is not what it appears to be on the surface. It is not just an app for sharing funny videos or meme. That's the sheep's clothing," he said in the letter. "At its core, TikTok functions as a sophisticated surveillance tool that harvests extensive amounts of personal and sensitive data."
Carr stated that if the companiest do not remove TikTok from their app stores, they should provide statements to him by July 8.
The statements should explain "the basis for your company's conclusion that the surreptitious access of private and sensitive U.S. user data by persons located in Beijing, coupled with TikTok's pattern of misleading representations and conduct, does not run afoul of any of your app store policies," he said.
Carr was appointed by former President Trump in 2018 to a five-year term with the FCC.
TikTok is not just another video app.
That's the sheep's clothing.

It harvests swaths of sensitive data that new reports show are being accessed in Beijing.

I've called on @Apple & @Google to remove TikTok from their app stores for its pattern of surreptitious data practices. pic.twitter.com/Le01fBpNjn

— Brendan Carr (@BrendanCarrFCC) June 28, 2022
In March of this year, California Attorney General Rob Bonta announced a nationwide investigation into TikTok for promoting its social media platform to children and young adults while its use is associated with physical and mental health harms to youth.
The investigation will look into the harms using TikTok can cause to young users and what TikTok knew about those harms. The investigation focuses, among other things, on the techniques utilized by TikTok to boost young user engagement, including strategies or efforts to increase the duration of time spent on the platform and frequency of engagement with the platform.
TikTok's computer algorithms pushing video content to users can promote eating disorders and even self-harm and suicide to young viewers. Texas opened an investigation into TikTok's alleged violations of children's privacy and facilitation of human trafficking last month.
TikTok has said it focuses on age-appropriate experiences, noting that some features, such as direct messaging, are not available to younger users. The company says it has tools in place, such as screen-time management, to help young people and parents moderate how long children spend on the app and what they see, the Associated Press reported.
"We care deeply about building an experience that helps to protect and support the well-being of our community, and appreciate that the state attorneys general are focusing on the safety of younger users," the company said. "We look forward to providing information on the many safety and privacy protections we have for teens."
TikTok has also had a problematic relationship with the LGBTQ+ community. Recently The Washington Post confirmed that the 'Libs of TikTok,' an influential anti-LGBTQ account regularly targets LGBTQ individuals and their allies for harassment from its more than 640,000 Twitter followers while serving as a veritable wire service for Fox News and the rest of the right-wing media to push anti-LGBTQ smears.
Libs of TikTok regularly targets individual teachers and their workplaces – releasing their personal information that includes school and individual names as well as social media accounts, and leading its audience to harass the schools on social media.
A year ago, an investigation by Media Matters found that TikTok's "For You" page recommendation algorithm circulated videos promoting hate and violence targeting the LGBTQ community during Pride Month, while the company celebrated the month with its #ForYourPride campaign.
Numerous LGBTQ+ content creators have shared stories with the Blade about TikTok's seemingly arbitrary algorithms that target otherwise benign content that is not listed outside of the platform's polices and removed the content. In many cases restoring the posts after appeals or in the worst case scenarios banning the users.