California Sen. Toni Atkins' cultural (r)evolution
Atkins cites "Anita Hill moment" in advance of historic Pro Tem swearing-in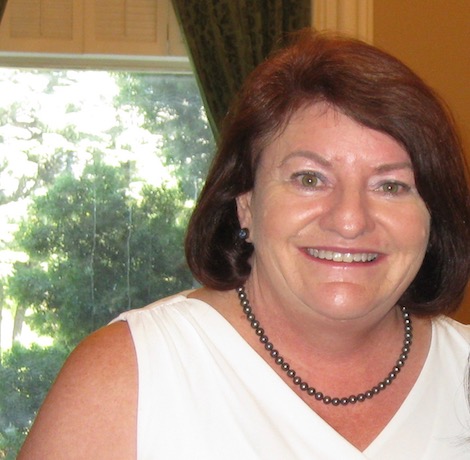 When Toni Atkins is sworn in as the first woman and first LGBT Senate President Pro Tem in California history today (Wednesday, March 21), the applause will mark a moment of change more profound than many may notice. The gathering momentum of a cultural revolution is apace, led now in Sacramento by a measured, down-to-earth, thoughtful and compassionate lesbian who is unafraid to mete out justice when necessary.
This is a critical moment, Atkins tells the Los Angeles Blade. And while Atkins' place in history is being widely acknowledged, including that she is only the third person to lead both the Assembly and the Senate, the significant cultural difference before and after Atkins' swearing in will be felt as women start feel safe at work in the Capitol and harassment is everyone's concern.
Atkins starts off with back up. On Feb. 19, Atkins endorsed Lt. Gov. Gavin Newsom for governor. "Gavin understands housing affordability is a foundational issue that links all others," she wrote on her Facebook page. "I look forward to working with him to create more housing at all income levels."
The respect is mutual. "Toni's making history as the first woman and LGBTQ Pro Tem, but what makes her extraordinary is her authenticity, intellect and compassion. I have every expectation that she is going to be one of California's great Senate leaders. She's the right Pro Tem at the right time," Newsom tells the Los Angeles Blade.
Now but a blip in memory, Atkins had a taste of gubernatorial power for part of the day on Wednesday, July 30, 2014 when the governor, lieutenant governor and state Senate president pro tem were all out of town and Atkins, who became Assembly Speaker two months earlier, briefly served as acting governor. Atkins thus became the first openly LGBT person to serve as California governor. "If Gov. Brown wants a few more days away I'm here for him!" Atkins said.
Humor, humility and toughness have served Atkins well on her 55-year journey from an impoverished childhood in Appalachia Virginia to the halls of power in Sacramento.
"Personally, that I would be able to do this, given where I come from and my beginnings, it's really kind of amazing and very humbling," Atkins tells the Los Angeles Blade on the eve of making history, again. "But as it relates to my being a member of the LGBTQ community, there are a lot of people who made it possible for me to be the first LGBTQ Senate President Pro Tem—starting in my mind with Chris Kehoe who gave me this incredible opportunity to get started in public service and elective politics."
Atkins landed in San Diego in 1985 after securing a BA in political science from Emory and Henry College, and attending the John F. Kennedy School of Government at Harvard University. She joined Womancare Health Center before signing on with Kehoe after she won a San Diego City Council seat in 1993, a first for an LGBT candidate in the conservative area. Atkins served as her representative and policy analyst for years and when Kehoe was elected to the state Assembly, Atkins won the seat in Nov. 2000.
Ten years later, Atkins was elected to the State Assembly, the same year LA Assemblymember John A. Perez made history by becoming the nation's and California's first openly gay Assembly Speaker. Two years later, Perez made Atkins majority leader and two years after that, he designated Atkins to be his successor as Speaker of the Assembly—making more history by having two out LGBT people in a row serve in that august position. LGBT ally Pro Tem Kevin de León designated Atkins as his successor, as well.
"As long as I've known Toni Atkins, I have known her to be a fierce and tireless public servant, I have no doubt that she will be an excellent Senate Pro Tem," Speaker Emeritus Pérez tells the Los Angeles Blade. "I am very proud that this day has come and even more excited to see my friend Senator Toni Atkins take her place in history,"
"Toni is a class act and will bring her down-home focus and style of leadership to incredibly important work our State Senate faces this year. I am sure I'll be more than a little bit misty-eyed as I watch her take the oath," Eric C. Bauman, the first out Chair of the California Democratic Party, tells the Los Angeles Blade.
Already known as a coalition-builder, Atkins has pledged to work with Assembly Speaker Anthony Rendon, who had a tense relationship with de León.
And there is the possibility of coalition work with Senate Republican Leader Patricia Bates of Laguna Niguel, who has offered to work with Atkins "to substantially address the issues raised by reports concerning inappropriate behavior," according to the LA Times, such as allegations of sexual harassment that have rocked the Capitol.
And here's where the clapping and the congratulatory kiss with her wife, Jennifer LeSar, mark the change in how things are done in the State Capitol, at least on the Senate side.
Atkins has taken up the cause of the 140 women—legislators, lobbyists, advisors and staffers—who signed the "We Said Enough" letter letter calling out the "pervasive" culture of sexual harassment and misconduct in state government where "dehumanizing behavior by men in our workplace" is swept under the rug.
As a result of pressure from the #MeToo movement, Los Angeles-area Democratic Sen. Tony Mendoza resigned instead of facing an expulsion vote over sexual misconduct allegations.
"I want to focus a little bit internally on the Senate," says Atkins. "I want to work on our policies and procedures so that everyone who comes into this building feels like it's a safe place to be and to work.
"But it's bigger than that," she continues. "We have an opportunity because of the women who stepped forward—I think it started with the election in November when we got a new president and women at some point just said 'We've had enough! We've absolutely had enough of this kind of treatment' and they were courageous and they stepped forward. And I think we have an incredible moment in time that I want to make sure we don't lose."
And by turning a spotlight on the parallel track of women's treatment—too often invisible to or ignored by the male eye—Atkins intends to turn the moment into sustainable action that will invariably change the culture. That clapping is a call to arms, to a feminist revolution accomplished through evolutionary measures.
Atkins calls it the "Anita Hill moment"— when professor Anita Hill stepped forward in 1991 to accuse then-Supreme Court nominee Clarence Thomas of sexual harassment. Hill, says Atkins, "tried to point out that there is harassment, discrimination, and a different kind of treatment of women in the workplace. And you what—she wasn't successful. And I think it caused women to run back in the shadows and into the closets on the issues of harassment in the workplace. I think women, as a group, we felt like we couldn't risk our families, our careers and our jobs because a very, really powerful woman tried to address the issue and failed."
But that was then. Now, "historically, we have a moment where we can actually, really try to make real change. And we have a role to play in the Legislature and in the Senate, which I will lead, to change the culture. I have a goal to focus internally, to try to work on something that will resonate as big as any piece of legislation can. We can change laws, and we can change regulations, and we can do bills but the real change takes place one person at a time within ourselves to change culture. So we're trying to change a culture that has existed always."
Yes, Atkins, will continue to bring her own bills and help other legislators with their legislation. "But if we can actually work on this piece, all of the pieces of law we put into place—whether it's fair pay, or workplace equality—all of those things will be really so much further advanced if we address the issue of culture change that's needed," she says. "We have 'a moment' to really, really try to make some change or understand the impact from a greater scale."
And that work will also support other issues as California is under attack by the Trump administration. "We will defend the people in California—whether we are talking about the transgender community, gender identity—or whether we're talking about protection for immigrants. These are our residents. These are our citizens. And we are going to do everything we can," Atkins says. "Society and our views are changing and California is a state, I believe, that is about the future and setting the trend for policies and procedures that Californians believe, and more and more Americans believe every day."
"Toni Atkins is one of the most effective lawmakers in California and a true leader for the LGBTQ community," says Human Rights Campaign President Chad Griffin. "We congratulate Senator Atkins on this historic achievement and look forward to the bright future for Californians under her leadership."
And then there's Atkins the role model.
"Both LGBTQ people and women are severely underrepresented in government— especially in high-level leadership positions—so I am thrilled Toni Atkins is now the California Senate's President pro Tempore," former Houston Mayor Annise Parker, President & CEO of LGBTQ Victory Fund, tells the Los Angeles Blade "Toni is an authentic, values-driven leader who remembers her Appalachian roots and enters the Capitol each day eager to improve the lives of all Californians. She takes on bold initiatives many politicians avoid—including healthcare and housing for those most vulnerable—and that political courage will spark creative and productive legislative solutions in the state Senate. Both California and the nation will benefit tremendously from Toni's leadership."
Ohio hospitals testify against a trans care ban
In a hearing, the presidents of some of the top pediatric hospitals in the United States testified against trans care bans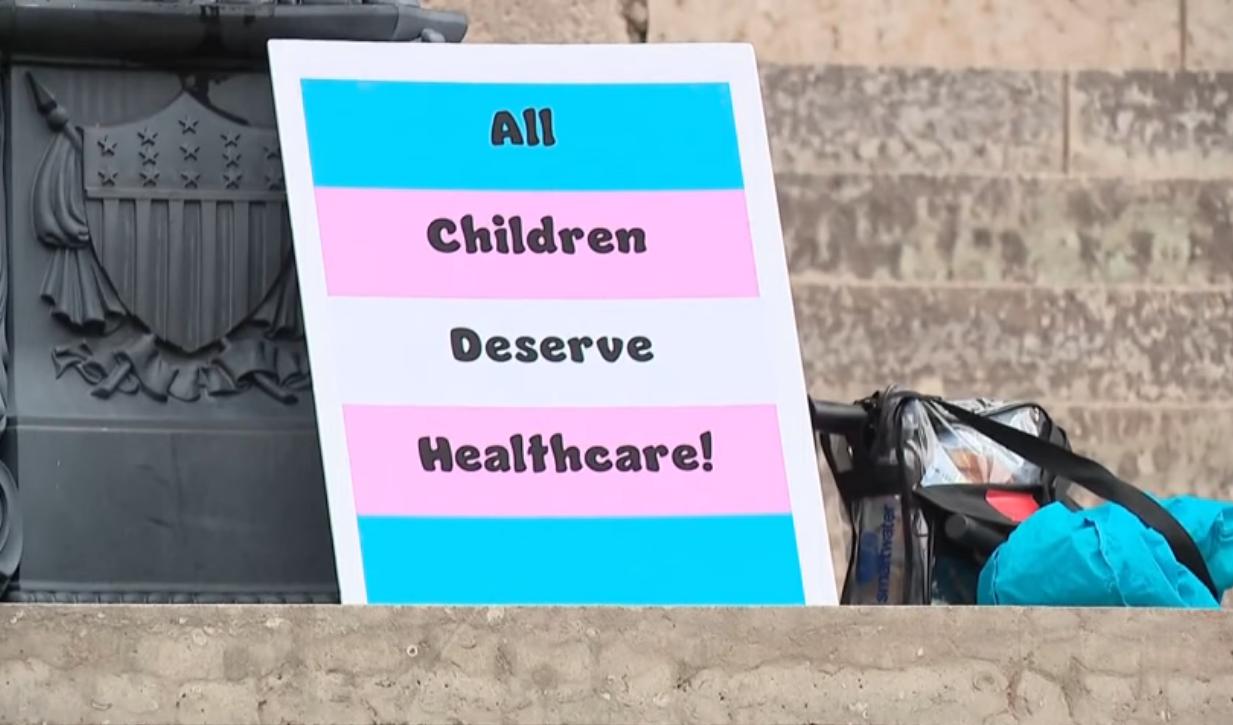 By Erin Reed | COLUMBUS, Ohio – Yesterday, Ohio held a hearing for House Bill 68, a bill that would ban gender-affirming care for trans youth and force those already on care to medically detransition.
The hearing was primarily for opponents of the bill—a prior proponent hearing had already happened a week earlier. Testimony stretched on for nearly eight hours, with those submitting testimony against the bill outnumbering supporters 7:1. Testimony came from a wide variety of professionals and those with lived experience, including transgender kids, their doctors, parents, educators, social workers, and more.
Perhaps the strongest testimony of the afternoon, though, came when presidents and leaders representing some of the top hospitals in the United States stepped forward and unequivocally condemned the bill, stating that it would have drastic negative health consequences for trans youth in their care.
At the beginning of the hearing, three leaders in US medical care testified together: Nick Lashutka, President of the Ohio Children's Hospitals Association serving over 2,600,000 children in the region; Dr. Steve Davis, President of Cincinnati Children's Hospital, the US News #1 ranked children's hospital in the United States; and Dr. Shefali Mahesh, who represented Akron Children's Hospital.
All of them delivered extremely strong testimony, dispelling myths about trans care. They testified that bans on care would harm an already extremely vulnerable population and that gender-affirming care was the best option for the few trans youth who do ultimately get cleared for medical transition.
Perhaps the strongest moment of the night was when Dr. Davis looked at the committee and pleaded, "You trust us on every other condition. Please, trust us on this one."
Watch their incredible testimony here:
When Lashutka spoke, he testified that trans care at Ohio Children's Hospitals is cautious and measured. He stated that in Ohio Children's Hospitals, patients see multidisciplinary teams and often have long waiting periods before they obtain gender-affirming care.
He also noted that the percentage of youth obtaining gender-affirming care in Ohio is only 0.0003%, a tiny fraction not just of youth in Ohio, but also of trans youth in Ohio. He likewise dispelled the idea that teens are getting care without their parents' knowing: "All treatment requires parental consent."
Lashutka, addressing the idea that trans youth are too easily given medical treatments, stated that care is only given to patients meeting rigorous requirements: "Individuals diagnosed with this condition are insistent, consistent, and persistent for a lengthy period of time. The notion that kids declare a feeling and are immediately prescribed at one of our clinics is not true."
Speaking next was Dr. Davis, who testified not just as the president of Cincinnati Children's Hospital, but as a pediatric critical care physician with 35 years of clinical care experience. He stated, when discussing the gender-affirming care ban and its potential profound negative mental health effects on trans youth, "the most harrowing part of my job is informing parents that their child died, especially when their death was from a preventable suicide."
He then stated that the gender-affirming care provided by his hospital is done only after "comprehensive assessments, rigorous mental health evaluations, and screening for comorbidities." He rebuked the idea that hormone therapy in trans youth is done without thorough evaluation, stating that the average time of the evaluation period is "10-12 months."
Lastly, he stated that there is no financial incentive to providing this care and that they do not make money on it – a reasonable claim given that hormone therapy tends to be relatively inexpensive, and that trans youth are not provided surgery in the Ohio Children's Hospital system. He closed, stating, "You trust us on every other condition. Please, trust us on this one."
Dr. Mahesh testified to another aspect of the bill. She stated that increasingly, doctors are having to provide care for patients who have been purchasing hormones off the internet. She indicated that, should a bill like this pass, black and gray market medication might become more common, and that patients would be driven to taking care into their own hands rather than trusting their doctors to administer their care.
Though opposing the bill in its entirety, Lashutka recommended four amendments should the bill pass. First, those already receiving care should be grandfathered in. Second, the "aiding and abetting" clause barring mental health doctors from referrals should be stricken. Third, allowing physicians to provide all information around care, which the bill bars.
Lastly, adding an exception for trans youth who show extreme dysphoria to get care. This last exception was passed in West Virginia's ban on care.
Though hospital administrators have testified in other hearings in the past, this particular panel of healthcare leaders is perhaps one of the strongest seen in any hearing across the United States. The hospitals they represent and the number of patients they serve could give pause even to the most ardent supporters of the bill.
They are also enormously respected voices for all pediatric care in Ohio and even nationwide – many of the legislators in Ohio likely have children who went to these hospitals, and many of the legislators themselves likely did when they were younger. Their presence, along with the massive showing in opposition to the bill, may have made an impact; while some thought the bill would receive a vote immediately after the hearing, those plans appeared to be scrapped.
The hearing adjourned without a vote, and advocates for trans youth care left knowing they had given their all.
****************************************************************************
Erin Reed is a transgender woman (she/her pronouns) and researcher who tracks anti-LGBTQ+ legislation around the world and helps people become better advocates for their queer family, friends, colleagues, and community. Reed also is a social media consultant and public speaker.
Follow her on Twitter (Link)
Website here: https://www.erininthemorning.com/
******************************************************************************************
The preceding article was first published at Erin In The Morning and is republished with permission.