Before we loved 'Simon,' other movies paved the way
Watch these landmark LGBTQ movies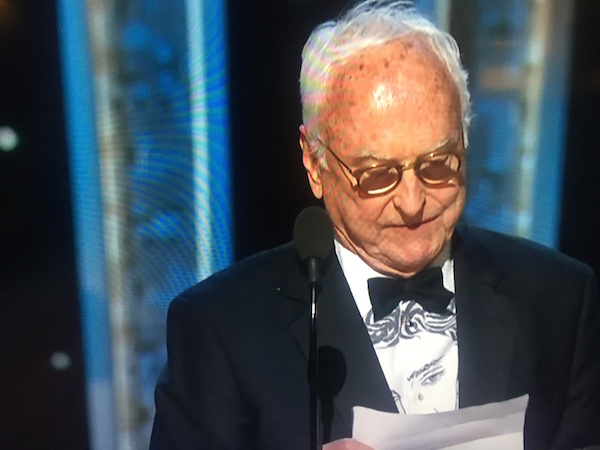 The arrival of "Love, Simon," as multitudes of commentators have already pointed out, is a groundbreaking moment for positive LGBT representation and presence in mainstream cinema.
While it's undoubtedly the highest-profile release to focus on young people coming out, it's certainly not the first. To celebrate this new milestone for LGBT inclusion, we've put together a list of other landmark movies that have tackled the same theme. In the era of streaming media, all of them should be readily available on one or more platforms, so look at this as a chance to catch up on some important titles you may have want to revisit.
In chronological order:
"My Beautiful Laundrette" (1985, dir: Stephen Frears) – Not so much a coming-out movie, but a must-see classic offering a positive depiction of gay love amid oppressive surroundings. Omar (Gordon Warnecke) is a young Pakistani in London whose entrepreneur uncle gives him a job restoring a run-down laundry and turning it into a profitable business; he enlists the help of a white street-thug (Daniel Day-Lewis), who is looking for a better life, to help him with the task, and the two oddly matched young men find themselves falling in love as they face the challenge of building both a business and a sanctuary for themselves in a community embroiled with racism, cultural intolerance and corruption. Audiences, gay and straight alike, adored it – the superb early work by director Frears, who has gone on to create a long list of acclaimed films, and Day-Lewis, here at the start of his remarkable acting career, certainly helped win them over – and it became one of the most lauded films of the '80s, still counted as one of the decade's finest.
"The Incredibly True Adventure of Two Girls in Love" (1995, dir: Maria Maggenti) – A funny, tender, and refreshingly non-exploitative teen lesbian romance about a troubled tomboy (Laurel Holloman) and a pretty rich girl (Nicole Ari Parker) who find first love with each other – much to the dismay of family and friends. Concentrating more of its attention on the development of a relationship than the process of coming out, it drew praise for its realistic portrayal of non-stereotypical characters. After its Sundance debut it enjoyed relative commercial success – sufficient to boost the careers of its two stars, along with supporting player Dale Dickey – and won the GLAAD media award for Outstanding Film – Limited Release.
"Beautiful Thing" (1996, dir: Hettie MacDonald) – Originally made for British television, this kitchen-sink "dramedy" proved so popular it was released theatrically. Following the story of two working-class London teens (Glenn Barry and Scott Neal) who fall for each other amid the drug-and-alcohol-fueled drama of their council estate community, it's based on a play by Jonathan Harvey (who also penned the screenplay) and appears on numerous lists of "essential" LGBT films. Featuring a sweet ending and a fun, retro soundtrack of songs by The Mamas and the Papas.
"Edge of Seventeen" (1998, dir: David Moreton) – Another early entry in the gay-teen-coming-of-age canon, set in the '80s and starring Chris Stafford as an Ohio high school boy whose summer flirtation with a college student (Andersen Gabrych) starts him on the path toward coming to terms with his sexuality. A favorite at Outfest and many other LGBT-themed film festivals on the circuit, it received a limited theatrical release and garnered acclaim from many mainstream critics as well – an all-too-rare accomplishment for the time. It also features Lea DeLaria in a supporting role.
"Get Real" (1998, dir: Simon Shore) – Another British film, also based on a play, about a gay 16-year old (Ben Silverstone) living in a rural town where homosexuality is viewed as the ultimate taboo. While cruising local restrooms, he finds his school's star athlete (Brad Gorton) doing the same thing, which leads to a tentative romance and forces both boys to grapple with the idea of coming out.
"But I'm a Cheerleader" (1999, dir: Jamie Babbit) – Though not well-reviewed by mainstream critics upon release, this deliberately "trashy" satire found a friendlier reception from festival crowds and commentators in the LGBT media, and it has since become a fondly-remembered cult favorite. Starring Natasha Lyonne as a high schooler whose parents suspect her of being a lesbian and send her to a conversion camp, where instead of being "cured" she learns to embrace her sexuality and helps to lead a rebellion among the other campers. Cute and quirky as it may be, this comedy was also deeply subversive for its time, and fearless in its condemnation of religion-based intolerance and bigotry; it also features a colorful cast that includes Clea DuVall, Melanie Lynskey, Cathy Moriarty, Michelle Williams, Mink Stole, and RuPaul in a rare non-drag role.
"Latter Days" (2003, dir: C. Jay Cox) – Another festival favorite that met with opposition from the mainstream press, this highly personal romance from writer-director Cox also faced controversy over its portrayal of a young Mormon missionary in Los Angeles (Steve Sandvoss) who falls in love with his openly gay neighbor (Wes Ramsey) and is subsequently excommunicated, shamed by his family, and sent to a mental hospital to be "cured" of his homosexuality after he attempts suicide. Bleak as it may sound, it's actually a watershed moment for gay moviemaking in that it offers the kind of sappy, crowd-pleasing love story (and yes, there's a happy ending) that straight audiences had been enjoying since the beginning of cinema. For that reason, it's a movie with a lot of fans (attempts to ban it by religious groups, Mormon and otherwise, likely only increased its popularity), and can still elicit a smile and a tear today. Joseph Gordon-Levitt, Mary Kay Place, and Jacqueline Bisset add some star power to the supporting cast – but the two leads are endearing enough to carry the movie on their own.
"Pariah" (2011, dir: Dee Rees) – Like "Moonlight," this movie is a double landmark in that, in addition to its depiction of a teenager coming out, it also portrays that process from the perspective of a person of color. It deals with 17-year-old Alike (Adepero Oduye), whose growing awareness of her sexuality brings even more turmoil to her already-turbulent home life. Expanded by Rees from an earlier short film, it was praised for its authenticity and for Oduye's powerful performance, in addition to the work of Charles Parnell and Kim Wayans as Alike's parents.
Brazilian gymnast & Olympian introduces his boyfriend- and comes out
Oyakawa-Mariano revealed that he is in a relationship with broadcast media marketing analyst João Otávio Tasso on Instagram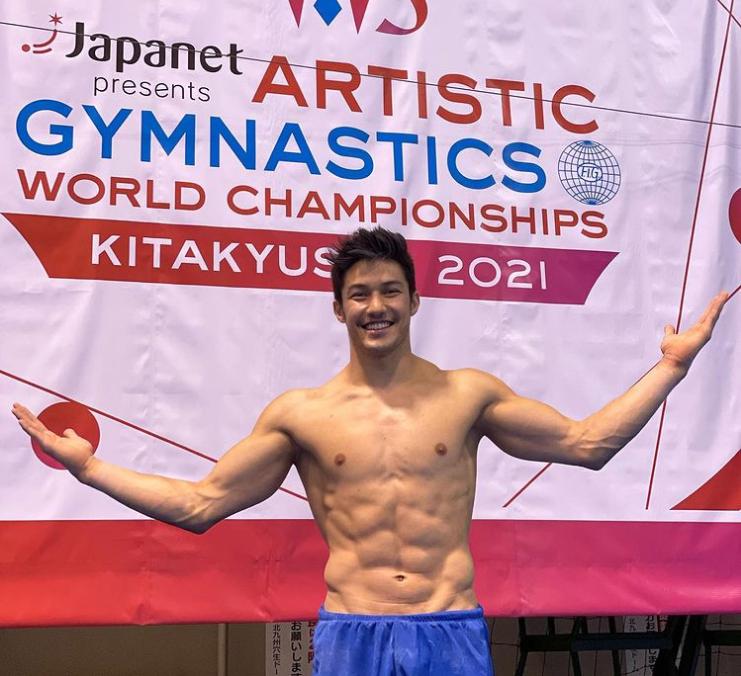 SAO PAULO – In a post to his Instagram account last month, Brazilian Olympic Bronze medalist Arthur Nory Oyakawa-Mariano introduced the world to his boyfriend, and also came out at the same time.
The 28-year-old artistic gymnast is a member of the Brazilian national team. He won the bronze medal in floor exercise at the 2016 Summer Olympics in Rio de Janeiro. Oyakawa-Mariano won the 2019 World Artistic Gymnastics Championships held in Stuttgart, Germany picking up a gold medal in the horizontal bar competition.
Writing on his Instagram post, (Translated from Portuguese) on October 29, 2021, Mariano revealed that he is in a relationship with broadcast media marketing analyst João Otávio Tasso.
"Happy Birthday to the person who freaks out with me 😅 The phrase 'in health or illness, in victory or in defeat, in joy or sadness' never quite fit. And there we are every day walking together. Thank you for always being by my side. I will always be yours."
"Congratulations João, many years of life and continue to be that amazing person 👀, even if Scorpio (always good to blame the sign). We're together."
In addition to being a professional gymnast, Oyakawa-Mariano is also an internationally signed model. In 2019, he was named the face of Philippine-based international clothing brand BENCH's men's wear campaign in Brazil and Latin America.
Google erases part of LGBTQ+ community in new online glossary project
The tool, a glossary of 100 words that used the company's Google Trends to track the popularity of LGBTQ+ terminology and definitions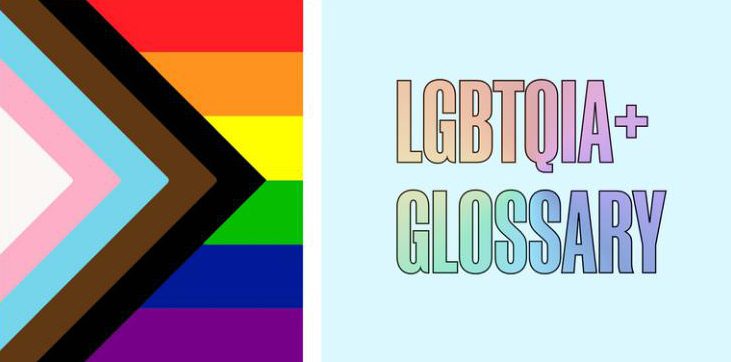 MOUNTAIN VIEW, Ca. – A new online tool designed to help mainstream, freelance and even LGBTQ+ journalists navigate definitions of what can be a complex world of LGBTQ+ vernacular, left out definitions of bisexuality and pansexuality in a new Google "LGBTQ+ language initiative.
The Google News Initiative announced the project in partnership with VideoOut, titled the "LGBTQ+ language and media literacy program, last week in a press statement. According to the company, they partnered with Men's Health magazine to "help contextualize the research and data in the program."
The tool, a glossary of 100 words that used the company's Google Trends to track the popularity of LGBTQ+ terminology and definitions, was created with the assistance of several queer PhD linguists.
However, in a review of the glossary today, Friday, Nov. 26 the terms and definitions for bisexuality and pansexuality were missing.
According to the Google release: "It's a way to understand the LGBTQ+ community, and hopefully, it will transform the way journalists – and all of us – write and talk about LGBTQ+ people."
Jordan Reeves, the Executive Director of VideoOut, an LGBTQ+ nonprofit and the founder of VOE, a production company centering LGBTQ+ narratives in television and film, answered the self-asked question of; "WHY WOULD VideoOut, an LGBTQ+ nonprofit, partner with Men's Health magazine?"
"So many people assume that Men's Health is only for cisgender, heterosexual, masculine presenting men. I'm here to tell you, as a queer trans nonbinary human, that's false."
According to a recent Gallup poll, "One in six [U.S.] adults in Generation Z identifies as LGBT." At the same time, a GLAAD report found 45% of non-LGBTQ+ people in the U.S. say they're confused by the different number of terms to describe individuals who comprise the LGBTQ+ community.
In a response to late Friday evening, Jordan Reeves, the Executive Director of VideoOut in a direct message on Twitter told the Blade:
"Recently we launched The LGBTQ+ Language and Media Literacy Program, a living and breathing resource that we will continue to add to over time. We left out some terms and phrases at launch — bisexual, for example — that should have been included from the very beginning!
We are keenly aware of bi-erasure and the persistent confusion around bisexual identity. We are sorry we didn't include it at luanch, but we are adding it (along with pansexual) very soon. We started with 100 entries (definitely not a comprehensive list…yet), and we are really excited to add entries as the community gives us feedback and suggestions.
We are really proud of the depth and breadth of terms that exist in the resource and hope it continues to be more and more useful as we add to it.
We'll also be adding features so that this resource is the most useful for anyone using language about the LGBTQ+ community. If there are other words you can think of that we've left out, or ways to make the tool more dynamic, let us know and we'll queue them up to be added!"
2022 GRAMMYs announced & showcases LGBTQ+ narratives
"The inclusion of LGBTQ artists in this year's nominees highlights growing shift in acceptance & dominant impact LGBTQ artists are making"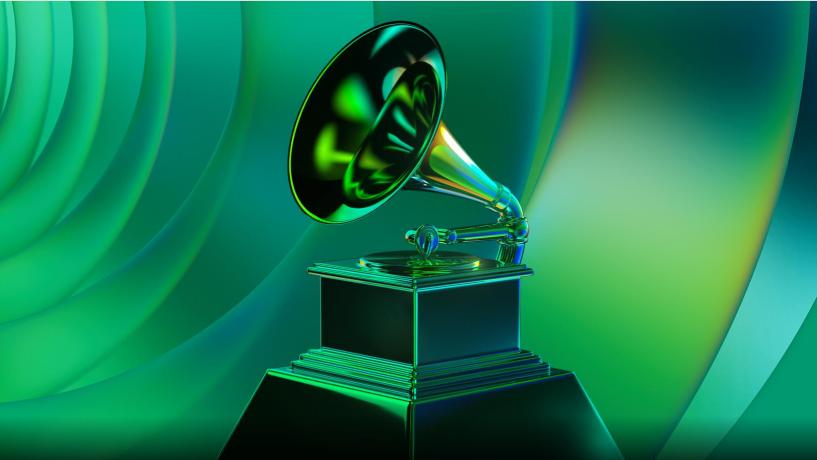 LOS ANGELES – The nominations for the 64th Annual Grammy Awards ceremony to be held on January 31, 2022, were announced Tuesday. Topping the list of nominees were Out Black rapper Lil Nas X for his smash gay narrative hit 'MONTERO (Call Me By Your Name)' and Out Lesbian country/pop artist Brandi Carlile for her song 'Right On Time.'
Lil Nas X, whose real name is Montero Lamar Hill, celebrated his nominations for song of the year, record of the year and best music video and thanked his fans in a string of Twitter posts.
"don't have to win a single award, truly thankful for all the insight this year has brought me. and thankful for the journey. love u guys," the 22-year-old rapper wrote.
don't have to win a single award, truly thankful for all the insight this year has brought me. and thankful for the journey. love u guys 😭🤍

— MONTERO 🦋 (@LilNasX) November 23, 2021
LGBTQ artists who received Grammy nominations Tuesday also include pop star Halsey and singer-songwriter Arlo Parks.
"The vast inclusion of LGBTQ artists amongst this year's Grammy nominees – including Lil Nas X, Brandi Carlile, Lady Gaga, and many others – highlights not only a growing shift in cultural acceptance, but also the dominant impact that LGBTQ artists are making across the music industry," said GLAAD President & CEO Sarah Kate Ellis. "With 5 total nominations, including Album of the Year, Record of the Year, and Song of the Year, Lil Nas X continues to open doors for greater LGBTQ inclusion in rap and hip-hop, which will undoubtedly inspire and empower a new generation of artists to embrace their authenticity and individuality."
The Grammy Awards ceremony recognizes the best recordings, compositions, and artists of the eligibility year, running from September 1, 2020, to September 30, 2021.
The Recording Academy will present the 2022 GRAMMY Awards show on Mon, Jan. 31, on the CBS Television Network(opens in a new tab) and stream live and on demand on Paramount+ from 8–11:30 p.m. ET / 5–8:30 p.m. PT.
Prior to the telecast, the GRAMMY Awards Premiere Ceremony will be held at the Microsoft Theater at 12:30 p.m. PT/3:30 p.m. ET and will be streamed live on GRAMMY.com and the Recording Academy's YouTube channel(opens in a new tab).
Lil Nas X – MONTERO (Call Me By Your Name)
Brandi Carlile – Right On Time (Official Video)