Nick Bowling pleads no contest to manslaughter in 2016 sober living death of Frank Rogers
Recovery community grapples with outcome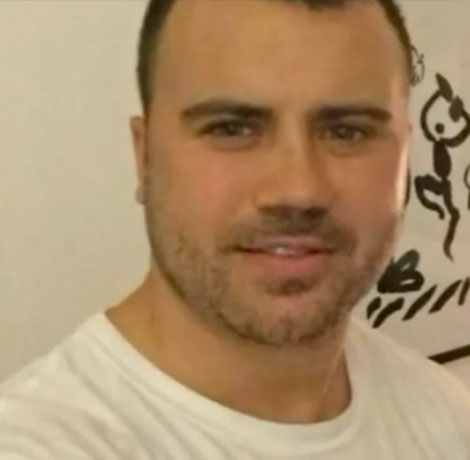 Nicholas James Bowling, who had been facing murder charges in the slaying of Frank Rogers at an Echo Park sober living home on July 8, 2016, pleaded no contest Wednesday to a reduced charge of voluntary manslaughter, his attorney West Hollywood Mayor Pro Tem John Duran told the Los Angeles Blade in an email.
Bowling, aka Nick James, who was potentially facing a life term, will be "returned to the community in less than one year," according to a Facebook entry Duran posted Wednesday in which Duran called the matter "a very difficult manslaughter case."
James, 29, and Rogers, 48, both well-known members of the LA recovery community and, according to some, on-again, off-again boyfriends, became involved in what police at the time described as a "domestic dispute" at the facility where James was living. The dispute allegedly ended with James putting Rogers into a chokehold, resulting in Rogers' death.
Rogers worked "in a sales capacity at a law firm" in LA, according to KTLA's Dave Mecham.
James has struggled with substance abuse for years and had apparently been in and out of various rehab facilities and sober living homes around LA at the time of Rogers's death.
James had also had several run-ins with the law before the Rogers incident. Most notably, in August 2012, James stole an LAPD police cruiser and crashed it into a Starbuck's, an accident that cost James both his legs, according to the LA Times. Public records also show an arrest for suspicion of domestic violence in Feb. 2012 and a drug possession guilty plea that same year.
James was able to plead to a lesser charge "due to many diminishing circumstances," Duran wrote in his Facebook post. James "received [a] low term of 3 years," Duran told the Los Angeles Blade. "He has been in custody for almost 2 years already."
Asked to describe the "diminishing circumstances," Duran wrote: "There were issues around the deceased being the aggressor and Nick having to defend himself. Nick used a 'sleeper' chokehold to subdue his roommate. Unfortunately, it resulted in his tragic death."
A source familiar with the case elaborated, saying that there was a video taken in the sober living home outdoor courtyard by a housemate, who later testified at James' preliminary hearing. The video shows James, who wears two prosthetic legs, trying to escape after being attacked by Rogers, who pushed him down and reportedly called him a "fucking legless loser."
Rogers' death occurred later, inside the home, with only James and Rogers present. It was not videotaped. There was evidence of controlled substances in Rogers' blood, but no evidence that James was under the influence, according to the Los Angeles Blade's source.
Reaction to James' plea deal has been varied. David Vandervelde, Executive Director at Awakening Recovery, described on its Facebook page as "A Non-Profit Structured Recovery Home in West LA," was identified in Duran's Facebook post as among those "who stayed close to Nick during this difficult period in his life." Vandervelde, who told the Los Angeles Blade in a phone interview that he was friendly with Rogers but "much closer to Nick as a friend," said he "had a lot of mixed feelings" but was "happy that the case is resolved." He believes that "justice was served in the case" because "from what I've seen and what I've heard, [Rogers'] death was unintentional—even though I believe it was determined that Nick caused it or contributed to it. And so it never really seemed like a Murder-2 case to me. It seemed more like a manslaughter case if it was proved that he did contribute to it."
The bottom line, Vandervelde said, is that "it's a tragic situation" and that he feels "terribly for Nick's family and for Frank's family that this ended the way it did."
Responses to Duran's Facebook post ran the gamut. On one end of the spectrum were comments such as, "I couldn't be happier for our boy Nick," and "Best news of the day. Love Nick." On the other side were such remarks as "the celebratory tone of some of these comments is extremely insensitive and disrespectful considering the fact that someone was killed," and "I am glad he got legal representation, but from what I have read, he should spend a long time in prison. It is never OK to strangle anyone, sober or not."
The common ground would seem to be that identified by Duran in his email: "Both Nick and the deceased Frank were well-liked in the gay recovery community. I think most people see it as a tragedy all the way around."
At the time of this post, the Los Angeles Blade had not yet been able to interview a representative of the District Attorney's office. An update will be posted as appropriate.
View the story as reported by ABC7 at the time of Rogers' death:
Iowa's Supreme Court upholds anti-LGBTQ hate crime conviction
Robert Clark Geddes, 27, of Boone, Iowa, was arrested after leaving handwritten notes reading, "Burn that gay flag"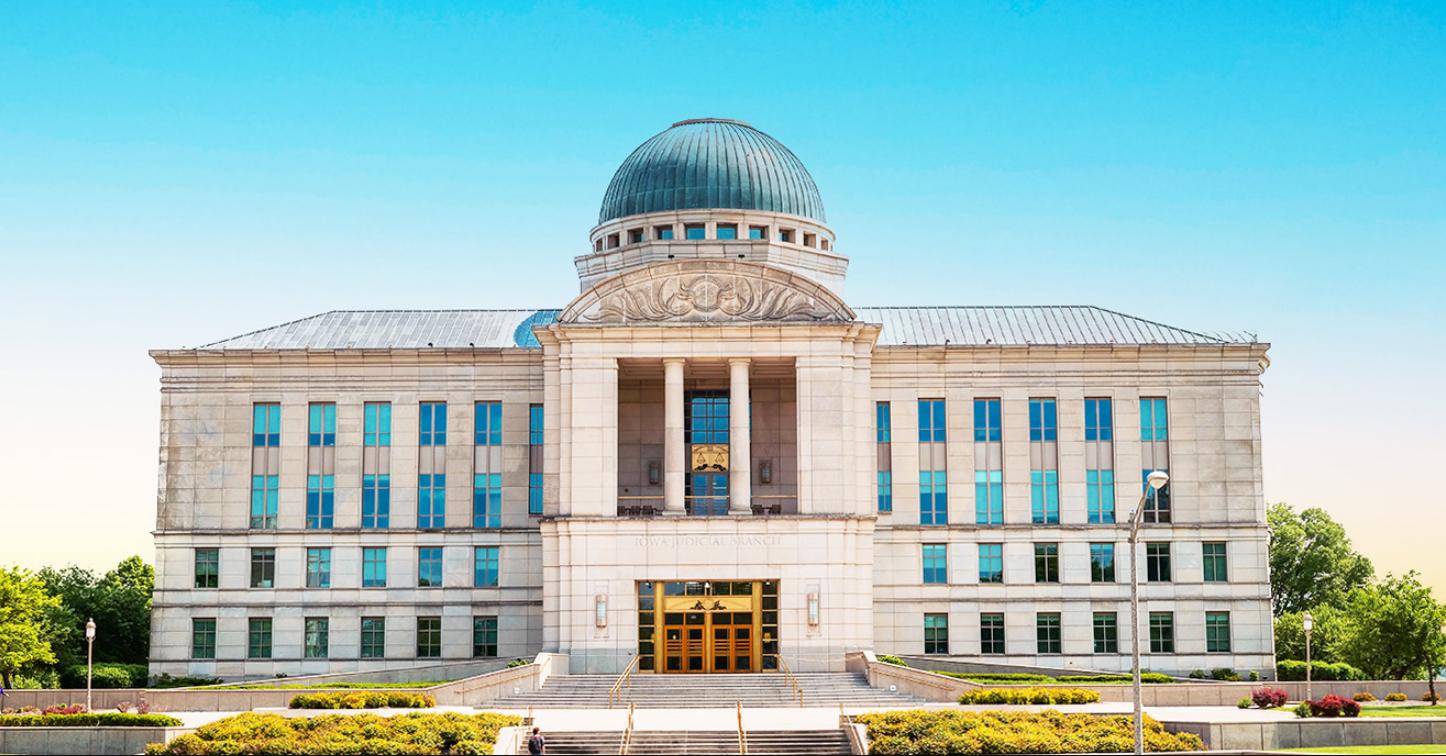 DES MOINES, Iowa – The Iowa State Supreme Court on December 1, upheld the conviction of a man who left threatening notes on the homes of people displaying LGBTQ Pride flags during the June 2021 Pride month.
Robert Clark Geddes, 27, of 1814 Eighth Street in Boone, Iowa, was arrested after leaving handwritten notes reading, "Burn that gay flag," at four different houses in this small hamlet of 12,000 located 49 miles northwest of Iowa's capital city.
According to a local media outlet, the Perry News in its June 23, 2021 reporting, Boone City Council member Elijah Stines was one of the victims of the hate crimes.
"Let me be very clear," Stines said on Facebook. "I will never back down from standing up for the lives of my LGBTQ friends, family, constituents and all members of our community. My house was one of five locations in my ward alone that I know of that received a similar cowardly note this weekend. To everyone in the Boone LGBTQ community: There are so many more people here who will stand with you and ensure your safety than would threaten it. Call on us any time!"
Investigators determined that the four notes were "linked together by consistent handwriting, matching paper tear marks and marker bleed through on each page," according to court records.
The victims were "annoyed and alarmed" by the notes, and Geddes "had no legitimate purpose to be on the property other than commit a public offense," according to court records.
Associate Judge Stephan A. Owen, for the Iowa District Court for Boone County, found Geddes guilty and sentenced him to up to two years of probation.
On September 14, 2023, he appealed his convictions for trespass as a hate crime, arguing that the evidence of guilt was insufficient and that the convictions violated his constitutional rights of free speech and due process.
In its Friday ruling the high court disagreed noting: "The individuals' display of the LGBTQ+ flag or flag decal on their own properties was an exercise of First Amendment rights; the defendant's surreptitious entry onto those properties to post his harassing notes was not."
The Associated Press reported that as the court noted, the rainbow flag has come to symbolize support for LGBTQ+ rights. The majority said the state statute in question does not criminalize speech, but rather conduct with a specific intent — trespassing because the property owners or residents had associated themselves with a protected class.
The AP also reported that in his dissent, Justice Matthew McDermott said there was no evidence in the record that the recipients of Geddes' notes were members of the LGBTQ+ community or whether he believed they were, nor whether any of the residents had an "association with" an actual person in those protected classes. He noted that the Legislature chose the words "association with" rather than "solidarity with" when it wrote the hate crime law.
"As a symbol, a flag doesn't independently create or express actual association with particular persons," McDermott wrote, adding that, "Not everyone who displays a pirate flag is associated with actual pirates."
Related: