Nick Bowling pleads no contest to manslaughter in 2016 sober living death of Frank Rogers
Recovery community grapples with outcome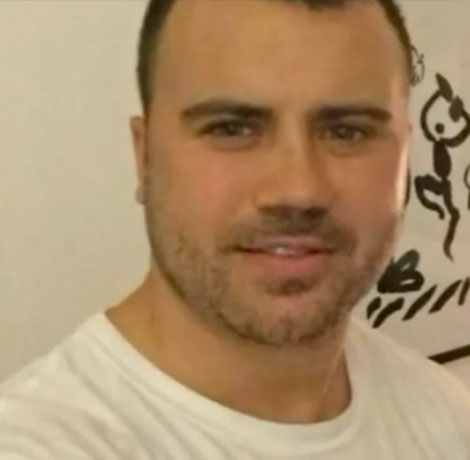 Nicholas James Bowling, who had been facing murder charges in the slaying of Frank Rogers at an Echo Park sober living home on July 8, 2016, pleaded no contest Wednesday to a reduced charge of voluntary manslaughter, his attorney West Hollywood Mayor Pro Tem John Duran told the Los Angeles Blade in an email.
Bowling, aka Nick James, who was potentially facing a life term, will be "returned to the community in less than one year," according to a Facebook entry Duran posted Wednesday in which Duran called the matter "a very difficult manslaughter case."
James, 29, and Rogers, 48, both well-known members of the LA recovery community and, according to some, on-again, off-again boyfriends, became involved in what police at the time described as a "domestic dispute" at the facility where James was living. The dispute allegedly ended with James putting Rogers into a chokehold, resulting in Rogers' death.
Rogers worked "in a sales capacity at a law firm" in LA, according to KTLA's Dave Mecham.
James has struggled with substance abuse for years and had apparently been in and out of various rehab facilities and sober living homes around LA at the time of Rogers's death.
James had also had several run-ins with the law before the Rogers incident. Most notably, in August 2012, James stole an LAPD police cruiser and crashed it into a Starbuck's, an accident that cost James both his legs, according to the LA Times. Public records also show an arrest for suspicion of domestic violence in Feb. 2012 and a drug possession guilty plea that same year.
James was able to plead to a lesser charge "due to many diminishing circumstances," Duran wrote in his Facebook post. James "received [a] low term of 3 years," Duran told the Los Angeles Blade. "He has been in custody for almost 2 years already."
Asked to describe the "diminishing circumstances," Duran wrote: "There were issues around the deceased being the aggressor and Nick having to defend himself. Nick used a 'sleeper' chokehold to subdue his roommate. Unfortunately, it resulted in his tragic death."
A source familiar with the case elaborated, saying that there was a video taken in the sober living home outdoor courtyard by a housemate, who later testified at James' preliminary hearing. The video shows James, who wears two prosthetic legs, trying to escape after being attacked by Rogers, who pushed him down and reportedly called him a "fucking legless loser."
Rogers' death occurred later, inside the home, with only James and Rogers present. It was not videotaped. There was evidence of controlled substances in Rogers' blood, but no evidence that James was under the influence, according to the Los Angeles Blade's source.
Reaction to James' plea deal has been varied. David Vandervelde, Executive Director at Awakening Recovery, described on its Facebook page as "A Non-Profit Structured Recovery Home in West LA," was identified in Duran's Facebook post as among those "who stayed close to Nick during this difficult period in his life." Vandervelde, who told the Los Angeles Blade in a phone interview that he was friendly with Rogers but "much closer to Nick as a friend," said he "had a lot of mixed feelings" but was "happy that the case is resolved." He believes that "justice was served in the case" because "from what I've seen and what I've heard, [Rogers'] death was unintentional—even though I believe it was determined that Nick caused it or contributed to it. And so it never really seemed like a Murder-2 case to me. It seemed more like a manslaughter case if it was proved that he did contribute to it."
The bottom line, Vandervelde said, is that "it's a tragic situation" and that he feels "terribly for Nick's family and for Frank's family that this ended the way it did."
Responses to Duran's Facebook post ran the gamut. On one end of the spectrum were comments such as, "I couldn't be happier for our boy Nick," and "Best news of the day. Love Nick." On the other side were such remarks as "the celebratory tone of some of these comments is extremely insensitive and disrespectful considering the fact that someone was killed," and "I am glad he got legal representation, but from what I have read, he should spend a long time in prison. It is never OK to strangle anyone, sober or not."
The common ground would seem to be that identified by Duran in his email: "Both Nick and the deceased Frank were well-liked in the gay recovery community. I think most people see it as a tragedy all the way around."
At the time of this post, the Los Angeles Blade had not yet been able to interview a representative of the District Attorney's office. An update will be posted as appropriate.
View the story as reported by ABC7 at the time of Rogers' death:
President Biden addresses Americans on Texas shooting
"I will just say to the people of Uvalde: Please know that we grieve with you. And we are praying for you, and we stand with you"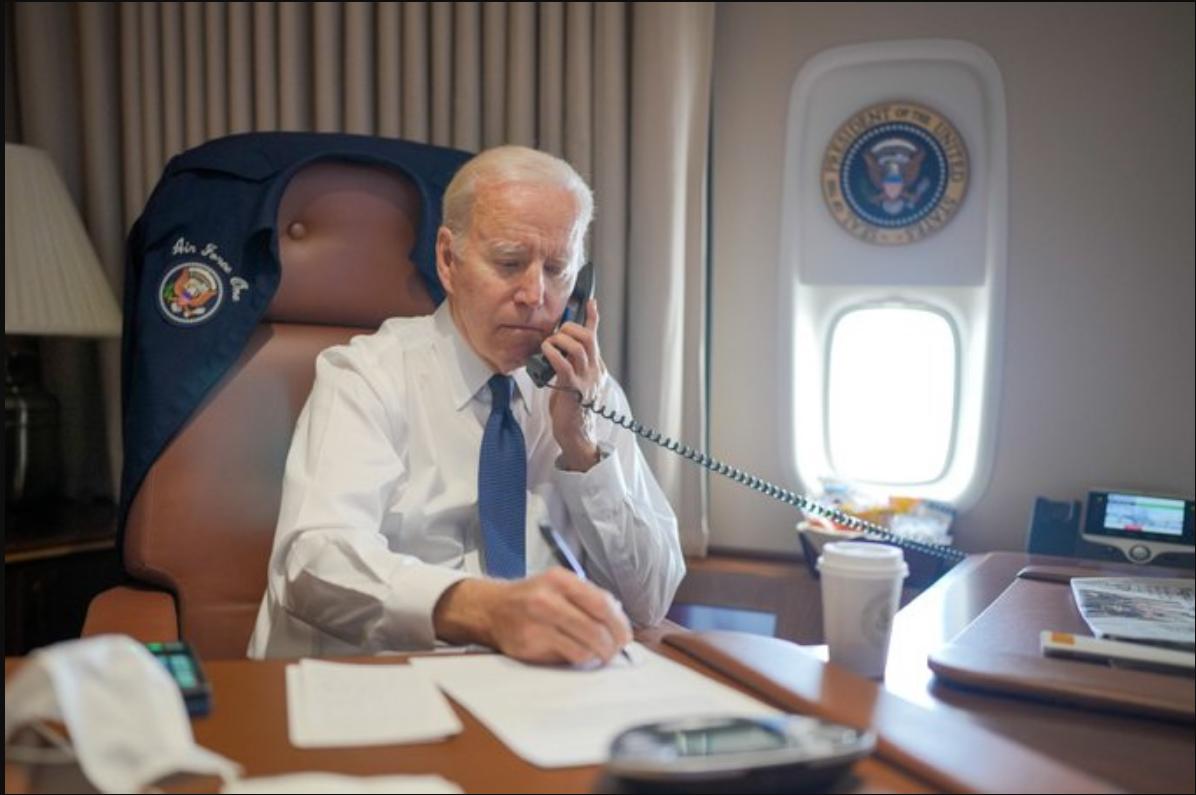 WASHINGTON – A somber President Joe Biden, accompanied by First Lady Dr. Jill Biden spoke to the American people Tuesday night addressing the horrific mass shooting of 18 elementary children and their teacher at the Robb Elementary School in Uvalde, Texas.
Biden learned about the shooting while traveling aboard Air Force One returning to Washington after his recent trip to Asia. The president's anger and palpable disgust over yet another mass shooting, occurring less than a week after the Buffalo New York mass shooting incident at the Tops supermarket in a predominately Black neighborhood that killed 10 people at the hands of an avowed white supremacist suspect- also 18-years-old, was visible.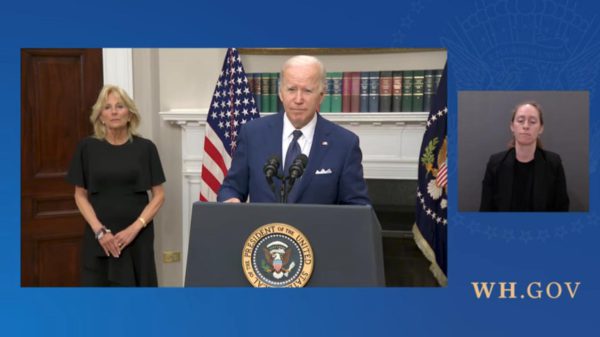 "I'd hoped, when I became president, I would not have to do this again. Another massacre at a Texas elementary school. Beautiful, innocent second, third, fourth graders," the President, clearly emotional and choked up, said. "As a nation, we have to ask: When in God's name are we going to stand up to the gun lobby? When, in God's name, will we do what we all know in our gut needs to be done?"
"I am sick and tired of it. We have to act. And don't tell me we can't have an impact on this carnage," he said. "For God's sake, we have to have the courage to stand up to the industry."
He added, "if an 18-year-old can walk into a gun store and buy two assault weapons, it's just wrong. What in God's name do you need an assault weapon for except to kill someone? Deer aren't running through the forests with Kevlar vests on, for God's sake. It's just sick."
"Why are we willing to live with this carnage?"
Earlier, Vice-President Kamala Harris, speaking at the Asian Pacific American Institute for Congressional Studies 28th Annual Awards at Washington's Renaissance Hotel spoke to the attendees about the shooting.
"Tonight is a rough night. We planned for a great celebration, but I'm sure most of you have heard the tragic news about what has happened in Texas. So I had prepared comments about tonight, which I will speak, but I just first want to begin by saying a few words about the tragedy that occurred today in Uvalde, Texas.

As many of you now, the reports are that there was a mass shooting at an elementary school, and the preliminary reports are that 14 children have been killed. And the details are still coming in, and of course the President and I are monitoring the situation closely.
So while we don't know all the details yet, we do know that there are parents who have lost children, families that have lost children and their loves ones, of course, and many others who may have been injured.

So, I would normally say in a moment like this — we would all say naturally — that our hearts break, but our hearts keep getting broken.

You know, I think so many — there's so many elected leaders in this room. You know what I'm talking about. Every time a tragedy like this happens, our hearts break, and our broken hearts are nothing compared to the broken hearts of those families. And yet, it keeps happening.
So, I think we all know and have said many times with each other: Enough is enough. Enough is enough.

As a nation, we have to have the courage to take action and understand the nexus between what make for reasonable and sensible public policy to ensure something like this never happens again.
So, the President will speak more about this later. But for now, I will just say to the people of Uvalde: Please know that this is a room full of leaders who grieve with you. And we are praying for you, and we stand with you.

And it is difficult at a time like this to think about much else, but I do look around this room and I know who is here, and I know this is a room full of American leaders who know and have the courage to take a stand. And so let us, tonight, as we do every time we all get together, recommit ourselves to having the courage to take action."
President Biden Delivers Remarks on the Horrific Elementary School Shooting in Uvalde, Texas:
BREAKING: 19 killed in Texas Elementary School shooting
The victims were students at the Robb Elementary School in Uvalde, Texas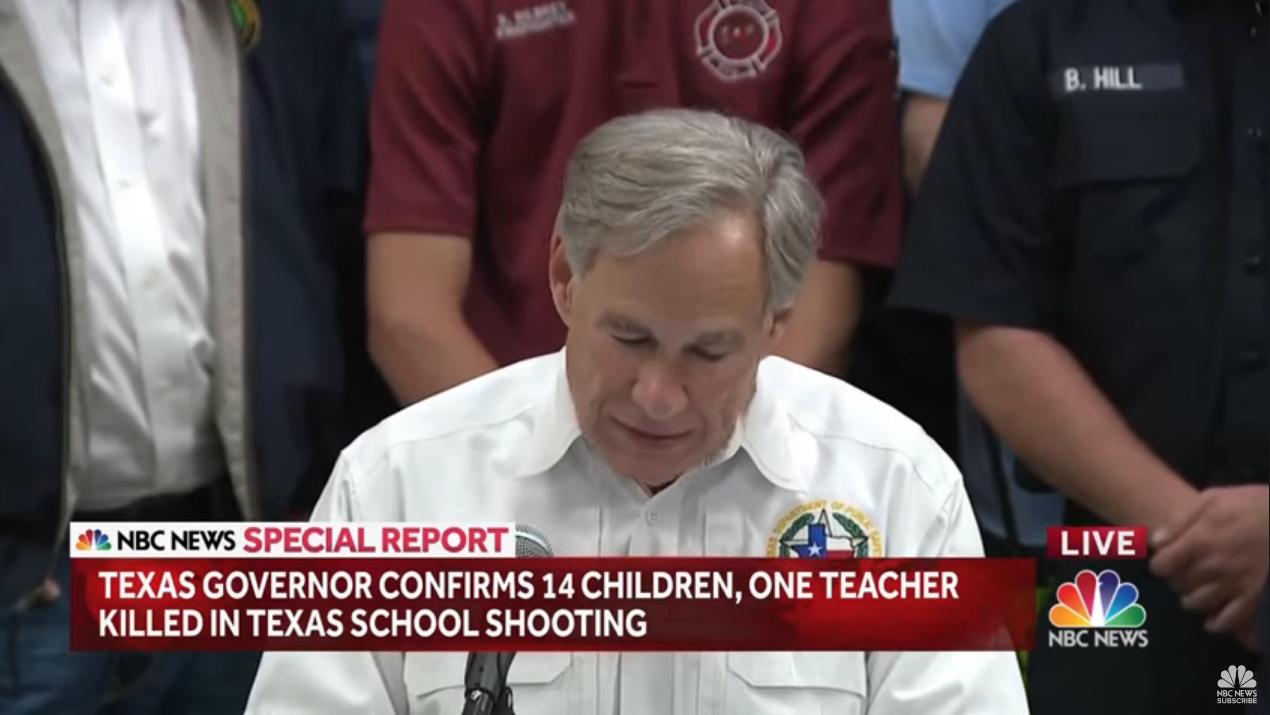 UVALE, Texas – Eighteen students and one teacher were killed in a shooting Tuesday morning at a Texas elementary school, Gov. Greg Abbott said. The suspect, an 18-year-old man, who might have had a handgun and rifle, was fatally wounded by responding law enforcement.
The victims were students at the Robb Elementary School in Uvalde, Texas.
UPDATE: A State senator briefed by Texas Rangers and speaking on CNN says the death toll is now at 18 children.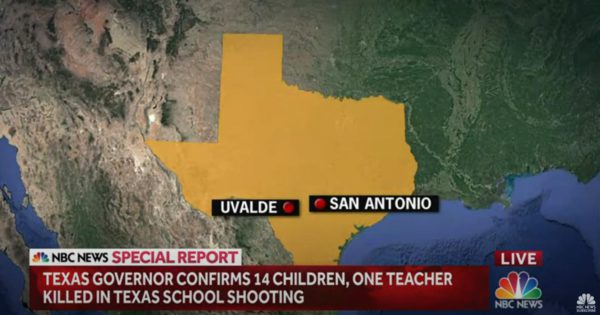 California state Senator Scott Wiener released the following statement regarding the mass shooting in Uvalde, Texas:
"14 more children (and their teacher) have been murdered — their families and communities devastated — because of our nation's refusal to stop the tidal wave of easy-to-get mass killing machines.
These mass murders aren't inevitable. It doesn't have to be this way. We need fewer guns. Congress must act."
In Sacramento California Governor Gavin Newsom tweeted out his outrage and White House Press Secretary Karine Jean-Pierre acknowledged that President Biden was being briefed and updated on the events in Texas:
14 children and a teacher dead.

Another shooting. And the GOP won't do a damn thing about it.

Who the hell are we if we cannot keep our kids safe.

This is preventable. Our inaction is a choice.

We need nationwide, comprehensive, commonsense gun safety NOW.

— Gavin Newsom (@GavinNewsom) May 24, 2022
President Biden has been briefed on the horrific news of the elementary school shooting in Texas and will continue to be briefed regularly as information becomes available.

— Karine Jean-Pierre (@PressSec) May 24, 2022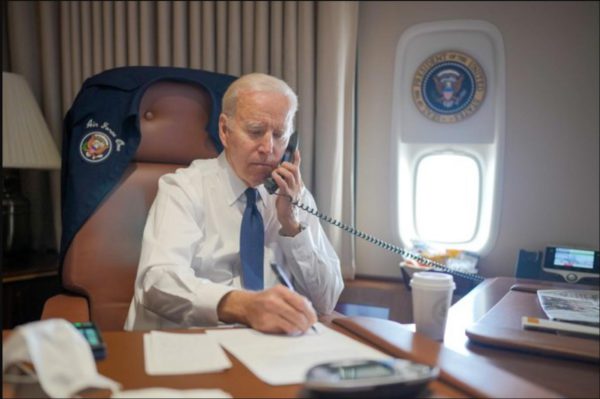 In response to a question from an anchor on Fox News regarding the mass shooting at Robb Elementary School in Uvalde, Texas Attorney General Ken Paxton replied; "We can't stop people from doing bad things .. they're not gonna follow gun laws."
Nightly News Full Broadcast – May 24
Uvalde shooter wore body armor, fired at police on scene:
Trans Inclusive Health Care Act passes California State Senate
This first-in-the-nation legislation will help create a more inclusive and culturally competent healthcare system for TGI people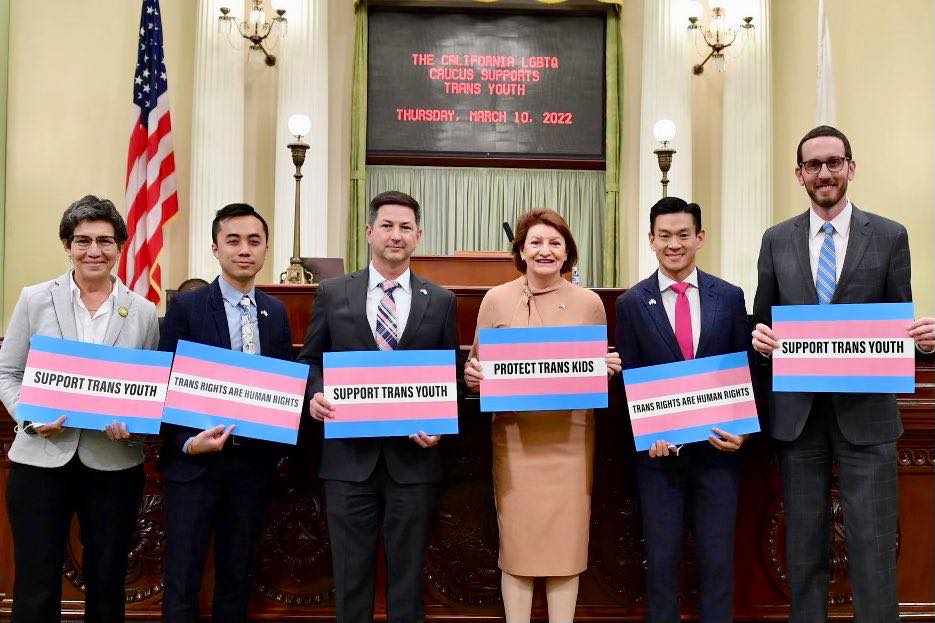 SACRAMENTO – Senator Scott Wiener's (D-San Francisco) Senate Bill 923, the TGI Inclusive Care Act passed the Senate by a vote of 28-6. It now heads to the Assembly for policy committee hearings.
This first-in-the-nation legislation will help create a more inclusive and culturally competent healthcare system for TGI (transgender, gender non-conforming, and intersex) people in California by requiring:
● That physician Continuing Medical Education (CME) include evidence-based cultural competent studies to help physicians provide inclusive care for TGI people
● That the Health and Human Services Agency issue enforceable quality standards for treating TGI patients
● That health insurance companies provide TGI cultural competency training for their employees
● That health insurance companies, in their network directories, include a list of providers who offer gender-affirming services, so that TGI people know where to go for specialized care
● That the relevant oversight agencies track and monitor complaints relating to TGI-inclusive care and publicly post findings in their annual reports or website
SB 923 comes at a time when LGBTQ people — and particularly transgender children — are under attack across the country by right-wing state leaders. Many of those attacks seek to criminalize gender-affirming care.
In February, Texas Governor Greg Abbott issued an executive order making it illegal for parents to allow their trans kids to receive gender-affirming care. These parents could have their children taken away and be sent to prison simply for allowing their children to be who they are and receive this necessary care.
Abbott called gender-affirming care "child abuse."
Alabama just enacted a law imposing ten-year state prison sentences on parents and physicians who allow or provide gender-affirming care to their children.
In Florida, Governor Ron DeSantis signed the "Don't Say Gay" law, banning discussions about gender identity and sexual orientation from public school classrooms.
"As more and more red states ban gender-affirming care and try to erase LGBTQ people, California must step up to ensure strong access to health care," said Wiener. "That includes ensuring that trans people are treated with respect and dignity by health care providers. While many health care professionals provide excellent care to trans people, more work remains. Improved training, clear standards, and improved network directories will result in better care for TGI people."
While LGBTQ kids are under attack in Texas, Alabama, Florida, and other states, SB 923 shows a different path forward — one in which quality gender-affirming care is provided for anyone who needs it, with providers going above and beyond to treat TGI patients with the respect and care they deserve.
Healthcare discrimination and a lack of access to culturally competent care is a major problem that many TGI people regularly face. The National Center for Transgender Equality reports that one-third of all transgender individuals who saw a healthcare professional in 2014 had at least one negative experience related to being transgender, with even higher rates for people of color and people with disabilities. These negative experiences include being refused treatment, verbally harassed, physically or sexually assaulted, or having to teach the provider about transgender people in order to receive appropriate care.[1]
This is especially problematic given that TGI people, compared with the general population, suffer from more chronic health conditions. TGI people experience higher rates of health problems related to HIV/AIDS, substance use, mental illness, and sexual and physical violence, as well as a higher prevalence and earlier onset of disabilities that can also lead to longterm health issues. Sadly, 23% of transgender individuals reported that fear of discrimination caused them to postpone or not receive necessary medical care.[2]
Moreover, while all health plans are required to cover gender-affirming care, it can be difficult for TGI patients to actually find providers who routinely offer this care. This is a major impediment to TGI people accessing the care they need.
Every person deserves to receive quality, compassionate health care from understanding, informed, and respectful providers – providers who don't make assumptions about their gender or sexuality, and who honor their bodily autonomy. TGI people already face so many obstacles outside of the healthcare system, including higher rates of violence, workplace discrimination, ostracization from families and religious communities, and housing discrimination. Going to the doctor should not mean facing additional discrimination or unecessary hardship.
TGI people should have access to positive healthcare experiences. This includes seeing providers who are able to give them the care they need in a non-judgmental and supportive environment, and being able to search for providers who provide gender-affirming services (gender-affirming services include but are not limited to: chest reconstruction, mastectomy, facial feminization surgery, hysterectomy, voice masculinization or feminization, hormone therapy related to gender dysphoria or intersex conditions, gender-affirming gynecological care, or voice therapy related to gender dysphoria or intersex conditions). Gender-affirming care is critically important health care, and anyone who needs it should be able to find and access it.
The TGI-Inclusive Care Act will help create a healthcare system that meets the needs of TGI people, and provide a more positive patient experience.
SB 923 is sponsored by the California LGBTQ Health and Human Services Network, Equality California, National Health Law Program Trans Community Project, TransFamily Support Services, and Western Center on Law & Poverty. It is co-authored by Assemblymembers Sabrina Cervantes (D-Corona), Evan Low (D-San Jose), Alex Lee (D-Fremont), and Cristina Garcia (D-Bell Gardens).