Rep. Jared Polis reads gay bunny book to his children for family story time
the read-a-long was streamed on Facebook Live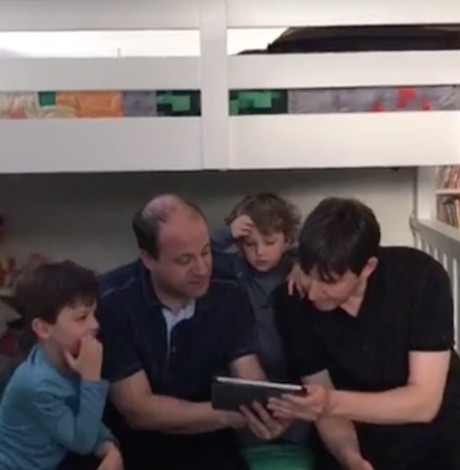 Rep. Jared Polis (D-Colo.) and his partner Marlon Reis read their children, Caspian Julius and Cora Barucha, "A Day in the Life of Marlon Bundo" for a family storytime streamed live on Facebook on Thursday.
Polis, who is running for Colorado governor in the Democratic primary set for June 26, streamed the live reading from his children's bedroom. The book, written by Jill Twiss, is a parody of Charlotte Pence's new children's book, "Marlon Bundo's Day in the Life of the Vice President." In Twiss' version, Vice President Mike Pence's pet bunny Marlon Bundo falls in love with a boy bunny.
"'Different is not bad. Different is special.' Tonight before bedtime Marlon and I are reading A Day in the Life of Marlon Bundo to our son and daughter. Tune in with us and please share this inclusive message far and wide," Polis captioned the stream.
Polis has served in Congress since 2009.
Watch below.
Texas governor calls for 2nd special session, anti-trans bill on agenda
Democrat lawmakers said they plan return but they will not return to the Texas Capitol to attend any future special sessions called by Abbott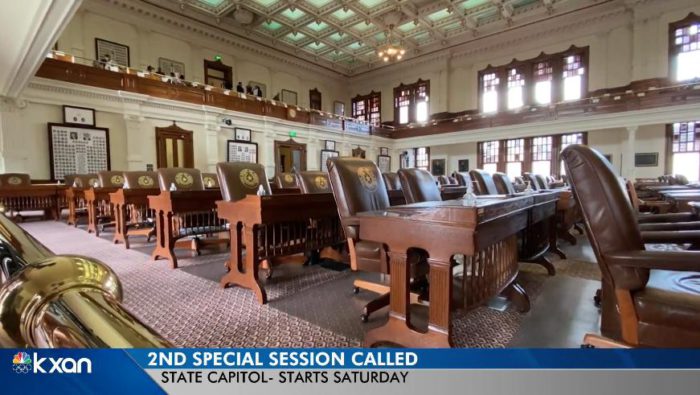 AUSTIN – In a statement released Thursday, Texas Republican Governor Greg Abbott announced that he was calling the state legislature back into a second special session commencing at noon on Saturday—twelve hours after the first special session ends.
The first special session ends at 11:59 p.m. on Friday and was effectively stalled in taking legislative action after the majority of the Democratic Texas House Caucus boarded flights to Washington D.C. on July 12 and have remained out of state denying Republicans from a quorum.
Abbott released a 17-item agenda expanding his priorities like the election bill that caused the House Democrats to flee the state at the start of the first special session, which ends Friday. But it also features six additions, including the spending of federal COVID-19 relief funds and potentially changing the legislative rules regarding quorums, the Texas Tribune reported.
There is also a new item on public education during the pandemic, an increasingly salient issue as parents prepare to send their kids back to school with the virus on the rise again in Texas.
Among the Governor's legislative priorities is once again focused on denying Transgender youth in the Lone Star state the ability to participate in athletics on teams or intermural sports in their chosen gender.
"Legislation identical to Senate Bill 29 as passed by the Texas Senate in the
87th Legislature, Regular Session, disallowing a student from competing in
University Interscholastic League athletic competitions designated for the sex
opposite to the student's sex at birth."

From the Proclamation by texas governor greg abbott published thursday, august 5, 2021
Trans teen activist Landon Richie told the Blade Thursday that "Once again, Governor Abbott is wasting money, time, resources, and energy on attacking trans youth in sports – kids who just want to be a part of a team and spend time with their friends. What trans kids – and adults – are told by this announcement is that the state's leadership has no regard for our well-being, safety, or lives," he said.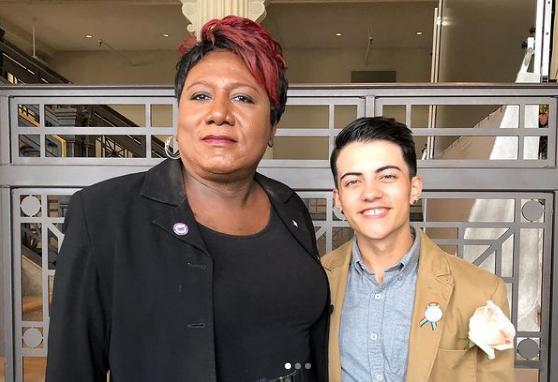 "What we need instead is to be treated not as second-class citizens, but as the valuable, beautiful, loved people that we are. The Governor would rather make it harder for trans kids to live, for people of color to vote, for students to learn about systemic racism, for immigrants to seek safety, and for people to access reproductive healthcare in our state than to protect us from COVID and extreme weather events; his actions will not be forgotten when it's time to vote him out in 2022," Richie added.
Photo: Late journalist and Trans activist Monica Roberts with Landon Richie
The Tribune also reported that with Thursday's announcement, Abbott is following through on a statement he made toward the start of the quorum break, saying he would make sure the second special began the day after the first one ends. For the second special session, lawmakers will have to start over on every item, including filing bills and holding committee hearings.
Democrats and Republicans remain at a stalemate over the elections bill, which would restrict local voting options and place new statewide rules on early voting and mail-in ballots. GOP leaders have suggested they are not in the mood to further tweak the bill, while House Democrats have abandoned hope for meaningful negotiations while using their time in the nation's capital to advocate for federal voting rights legislation.
Abbott and the legislative Republican leadership have been thwarted from passage of their agenda as the Texas Democratic lawmakers have blocked every effort by the GOP in advancing bills through to the governor. f
First in the end of the regular legislative session in May, they walked off the state House floor, leaving Republicans without the quorum they needed to approve the voting legislation in the final hours before a midnight deadline. Then in July by leaving the state altogether.
The push to pass the elections reform legislation comes as Republicans in Texas have sought to join Florida, Georgia and other GOP-controlled states that have seized on former President Donald Trump's lies about the 2020 election and adopted new restrictions that will make it harder for some of their residents to vote CNN reported.
Texas House Democrats say that they remain steadfast in their opposition to Abbott's agenda and will likely stay in Washington where they have held a number of meetings with other Democrats including Vice President Kamala Harris, Senate Majority Leader Chuck Schumer. This past week CNN reported that the Texas Democratic lawmakers were joined by more than 100 state legislators from across the country as part of a planned "week of action" on voting rights.
"A vast majority, enough to break quorum, have committed to each other to not be in the Capitol when the second called session happens," said state Representative Eddie Rodriguez, (D-51) who serves on the House Committees on Calendars, State Affairs and Ways & Means.
Other lawmakers indicated that while they eventually plan return to Texas have told multiple media outlets that they will not return to the Texas Capitol to attend any future special sessions called by Abbott.
Gov. Greg Abbott announces plans for a second special session, 17 agenda items
New Public Justice President 'sickened' by anti-Trans attacks
"This is a critical moment for our country & Public Justice has a pivotal role to play in addressing it."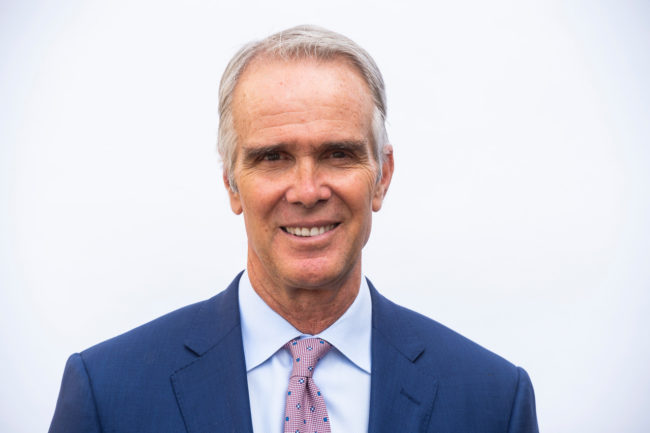 By Karen Ocamb | OAKLAND, Ca. – Native North Carolina attorney Dan Bryson loves people and emphatically hates discrimination. He still experiences a PTSD gut-punch whenever he recalls the national trauma visited on his beloved state in 2016 by rightwing conservatives ruthlessly seeking crass political power at the expense of the LGBTQ community through House Bill 2 (HB2), The Public Facilities Privacy & Security Act, otherwise known as the anti-transgender "bathroom bill."
"What absolutely just repels me to my very core throughout my whole life is discrimination of any type. Whatever it is, it sickens me and I don't understand it. I really don't understand why every single human being on this planet can't treat every other single human being with the respect and professionalism and love that they deserve," Bryson says. "[HB2 was] the worst thing ever. It makes my hair go on fire to this day."
It is this visceral commitment to LGBTQ equality that Bryson, a founding partner at the global law firm of Milberg Coleman Bryson Phillips Grossman, is expected to bring to his new post as President of Public Justice, the national nonprofit legal advocacy organization based in Washington DC and Oakland, California. His personal response to HB2 also illustrates his desire to find creative ways to engage others in discussions aimed at the public interest. Not only did Bryson financially contribute to those who opposed HB2, he commissioned artists to paint a mural on the wall of his office building opposite a popular restaurant in Raleigh, North Carolina.
"There is a big heart right in the middle, like a Valentine heart," he says. "And on the sides are a number of arms reaching to try to get to the heart. Some are white, some are Black, some are green — they're all different colors. The clothing on the arms may be female, may be male clothing. You just don't know. But the point is that everyone is just to trying to find love — and why couldn't we be a little bit more accepting as a society?"

While HB2 impacted him personally, Bryson's deep commitment to civil rights actually reflects the work Public Justice has done throughout its almost 40-year history. To paraphrase a protest poster during the George Floyd demonstrations, Public Justice has been supportive of civil rights even "when it's not trending." Adele Kimmel, Director of Public Justice's Students' Civil Rights Project, for instance, is a widely recognized litigator on gender and sexual violence and the legal intricacies of Title IX. She has educated youth, families, school officials and other lawyers on how to use Title IX of the Education Amendments of 1972 to stop bullying of LGBT students. 
Along with Public Justice Kazan Budd Attorney Alexandra Brodsky, she represents out gay retired Army Major Steve Snyder-Hill in his sexual abuse lawsuit against Ohio State University and, in a case challenging former Secretary of Education Betsy DeVos's revised Title IX rules, represents Berkeley High School students, including nonbinary students, who are seeking to reverse DeVos's changes, which significantly rolled back many protections for students.
Public Justice also teamed up with the National Women's Law Center, Lambda Legal, the National Center for Transgender Equality and 46 other organizations and individuals in a 2017 campaign to reach the Departments of Education in each state telling them to properly follow federal law – and protect transgender students – or risk litigation.
"Schools that discriminate against transgender students, such as by denying them access to bathrooms and other single-sex facilities that correspond with their gender identity or failing to protect transgender students from harassment, are violating Title IX and the Constitution's Equal Protection Clause," the letter read in part. "Schools are obligated to protect transgender students in compliance with the law, regardless of whether they face legal recourse from the federal government. And when schools fail to comply with the law, they will continue to be subjected to lawsuits filed by and on behalf of aggrieved students." 
Public Justice also strongly supports the Equality Act , has spoken out against the Republican wave of anti-trans bills, and works with civil rights coalition members such as The Leadership Conference, the Human Rights Campaign, as well as local groups such as the San Francisco-based Equal Rights Advocates. 
Under Bryson, fighting systemic oppression is only going to get deeper. "This is a critical moment for our country and Public Justice has a pivotal role to play in addressing it. As [recent Public Justice "Champion of Justice" honoree] Ben Crump's own work shows, attorneys can be an essential part of addressing and ending injustice in America. That's what this organization is all about and every aspect of our work aims to move us forward to a better, more equitable society and justice system," Bryson told the audience during the organization's recent gala. "As a North Carolinian, I've seen the impact of ugly, hateful laws up close. We fought hard in my home state to battle the so-called transgender 'bathroom law' and we're fighting equally hard at Public Justice to take on the despicable effort to deny transgender athletes an opportunity to participate in school athletics.…. As President, I look forward to working with the staff to continue that expansion and maximize the impact of our work to tear down systemic injustice and work for a legal system – and a country – that is fairer, more inclusive and more equitable for all."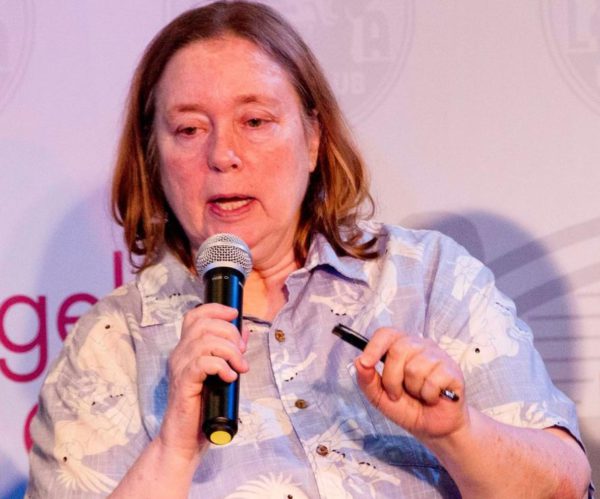 Karen Ocamb, is the Director of Media Relations for the Oakland, California based Public Justice.
Public Justice is a national nonprofit legal advocacy organization. They protect consumers, employees, civil rights & the environment.
USCIS expands citizenship eligibility for children of same-sex couples born abroad
New policy announced on Thursday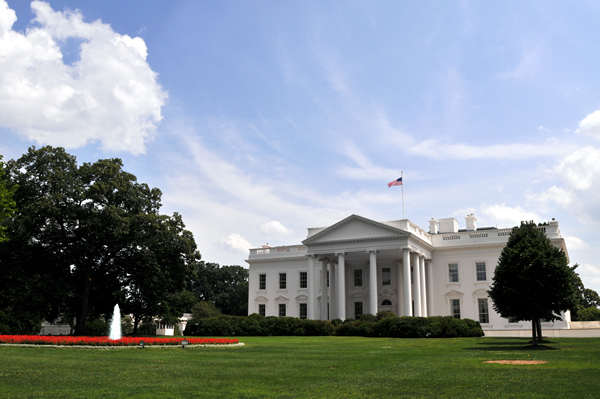 WASHINGTON — The Biden administration on Thursday announced children of same-sex couples who are born overseas via surrogate or another form of assisted reproductive technology are now eligible for U.S. citizenship.
A U.S. Citizenship and Immigration Services press release notes it "will allow a non-genetic, non-gestational legal parent of a child to transmit U.S. citizenship to the child if the parent is married to the child's genetic or gestational parent at the time of the child's birth, and the relevant jurisdiction recognizes both parents as the child's legal parents." CBS News first reported on the new policy.
"USCIS is taking a crucial step towards ensuring fair access and support for all families and their loved ones," said USCIS Director Ur Jaddou in the press release. "We are committed to removing unnecessary barriers promoting policies for all people as they embark on their journey to citizenship and beyond."
A number same-sex couples in recent years have filed federal lawsuits after the U.S. refused to recognize the American citizenship of their children who were born abroad.
The State Department in May announced it will recognize the U.S. citizenship of a married couple's child who is born outside the country if one of their parents is an American citizen. Advocacy groups applauded the new policy.