Advocates mourn former Lambda Legal attorney
Buckel is survived by his partner, Terry Kaelber, and a daughter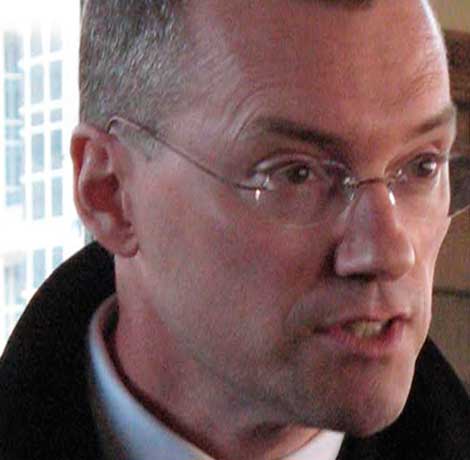 LGBT rights advocates are mourning the sudden death of the former director of Lambda Legal's Marriage Project.
The New York Times reported David Buckel, 60, set himself on fire in Prospect Park in Brooklyn, N.Y., early Saturday morning.
Media accounts indicate Buckel, who had become an environmental activist after he left Lambda Legal in 2008, left a suicide note near the area in which his remains were found. Buckel also emailed a copy of it to the New York Times and other media outlets.
"Pollution ravages our planet, oozing inhabitability via air, soil, water and weather," wrote Buckel in his email the New York Times said it received from him. "Most humans on the planet now breathe air made unhealthy by fossil fuels, and many die early deaths as a result — my early death by fossil fuel reflects what we are doing to ourselves."
Buckel was the lawyer who represented the plaintiffs in a lawsuit that paved the way for same-sex marriage in New Jersey. He also championed the filing of a similar lawsuit in Iowa in 2005.
Lambda Legal in a press release notes Buckel helped the organization "create" its focus on LGBT youth, which included its work to secure a landmark federal court ruling that said school administrators have an obligation to stop anti-gay bullying.
Buckel also represented the mother of Brandon Teena, a transgender man who was murdered in Nebraska in 1993. The Nebraska Supreme Court in 2001 ruled a county sheriff did not do enough to protect Teena after he testified against the men who raped him before his death.
Buckel also represented James Dale, who challenged the Boy Scouts of America's policy of banning openly gay scouts and troop leaders. The New Jersey Supreme Court ruled in favor of Dale, but the U.S. Supreme Court in 2000 overturned the decision.
The Boy Scouts of America's National Executive Board in 2015 voted to end its organization's ban on openly gay leaders. The organization two years earlier began to admit openly gay scouts.
"David was an indefatigable attorney and advocate, and also a dedicated and loving friend to so many," said Lambda Legal Director of Constitutional Litigation Camilla Taylor, who is also the organization's acting legal director, in a statement. "He will be remembered for his kindness, devotion and vision for justice."
Susan Sommer, a former Lambda Legal attorney who is the general counsel for New York City Mayor's Office of Criminal Justice, told the New York Times that Buckel was "one of the architects of the freedom to marry and marriage equality movement." National Center for Lesbian Rights Legal Director Shannon Minter on Sunday described Buckel as "a very good man."
"Very sad to learn of the loss of David Buckel, who will be remembered for his extraordinary contributions to the advancement of LGBTQ equality," said the Boston-based GLBTQ Legal Advocates and Defenders on its Twitter page. "Our thoughts are with his loved ones, with our colleagues at Lambda Legal and with all whose lives he touched."
Very sad to learn of the loss of David Buckel, who will be remembered for his extraordinary contributions to the advancement of LGBTQ equality. Our thoughts are with his loved ones, with our colleagues at @LambdaLegal and with all whose lives he touched.

— GLAD (@GLADLaw) April 15, 2018
Buckel is survived by his partner, Terry Kaelber, and a daughter.
SCOTUS weighs ban on Affirmative Action, advocates sound alarm
As the Supreme Court weighs a ban on Affirmative Action, advocates say such a ruling would negatively harm campus diversity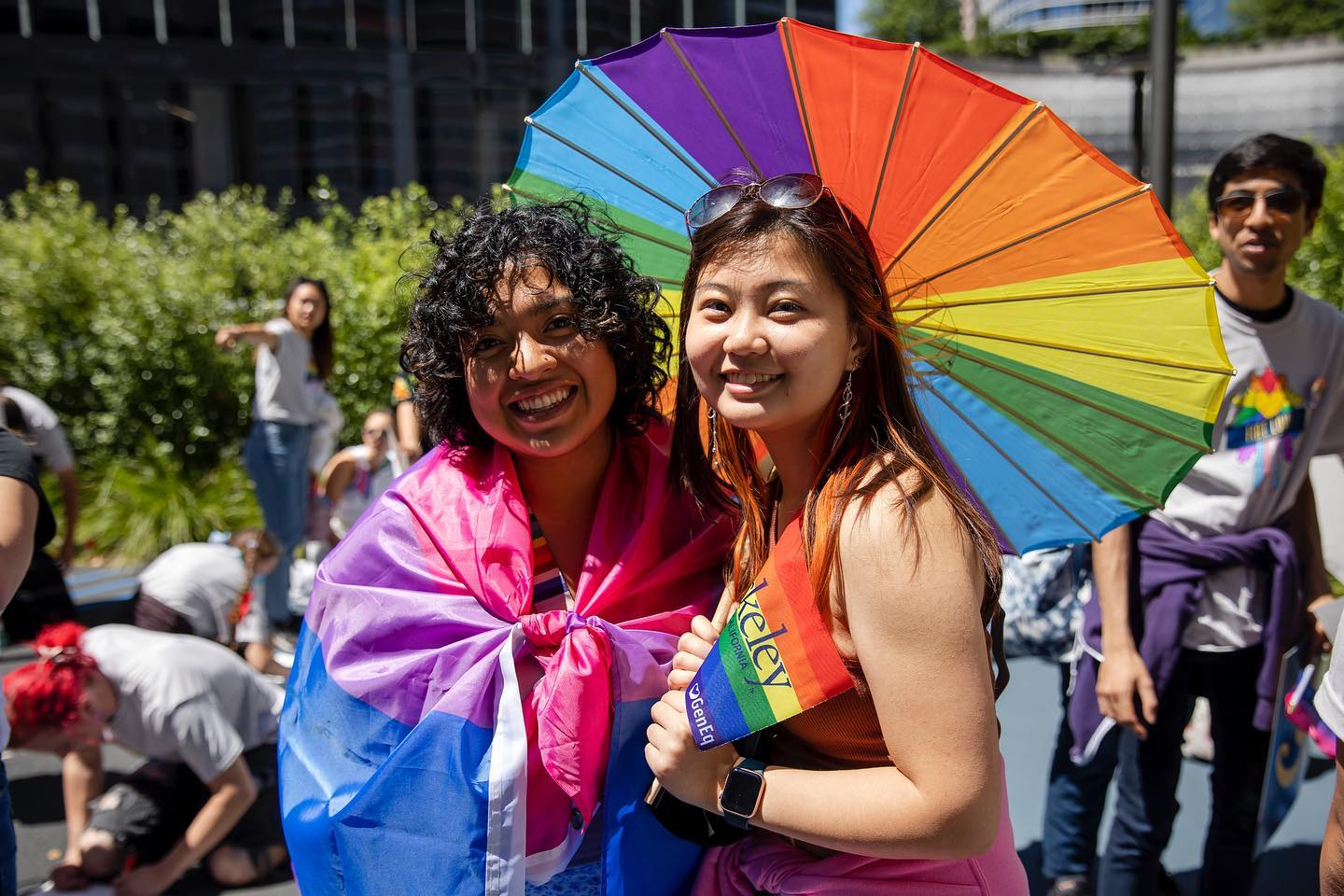 By Peter White | SAN FRANCISCO – The U.S. Supreme Court is expected to rule on two cases this month that could prohibit consideration of race in college admissions, undoing a 45-year history of Affirmative Action dating back to 1978.
Last October, conservative activist Edward Blum, president of Students for Fair Admissions, filed a lawsuit against Harvard claiming it discriminated against Asian-American applicants. Lower courts found no evidence of that claim, and no students testified against the current race-based policies at Harvard or in a separate suit involving the University of North Carolina.
Still, given the Supreme Court's conservative majority, many expect an end to the policy, which supporters say has helped boost enrollment in colleges and universities for historically underrepresented groups.
"Progressives, patriots, and free thinkers of all colors and creeds and sexual orientations need to unite in the struggle to preserve the core American principles of inclusivity and multicultural democracy," said civil rights lawyer Lisa Holder, president of the Equal Justice Society (EJS) in Oakland, California.
Holder spoke with reporters last week during a news briefing organized by Ethnic Media Services. She noted Affirmative Action is the best way to undo the historical legacy of inequality and discrimination in higher education, adding that California schools would become more segregated without it.
"We're looking at apartheid schools where children of color are not getting access to opportunity. That is un-American," she said. Holder noted the consensus among social scientists that diverse educational environments are 35% more productive than those that are more homogeneous.
Students who testified before the high court in both the Harvard case as well as a separate case involving the University of North Carolina – also filed by Blum's group – stressed the advantages of being part of a more diverse student body.
Echoes of Roe v. Wade
In its 1978 Regents of University of California v. Bakke decision, the Supreme Court ruled that schools' use of Affirmative Action policies to enhance student diversity is constitutional.
Tomas Saenz, president of the Mexican American Legal Defense and Educational Fund (MALDEF) and former member of the Los Angeles County Board of Education – where he served for two decades – worries this current court is poised to overturn that longstanding precedent.
"We don't know when it will come down," Saenz said. But given the court's stated views on race-conscious Affirmative Action policies, he expects the justices will overturn it just as they did with the Dobbs ruling last year overturning Roe v. Wade.
"I consider that to be the likely outcome," he said, noting the Supreme Court revisited the issue of race conscious Affirmative Action in higher education on three separate occasions. Each time the court majority reasserted that the Bakke precedent continued to be the law.
"So, overturning that precedent would be extraordinary and on a par with the Dobbs decision of last year," Saenz said.
He also predicted that opponents of Affirmative Action would seek to expand the court's rationale. "This case will have nothing whatsoever to say about Affirmative Action in employment or contracting. And anyone who asserts otherwise, is misleading you," Saenz said.
"You will hear folks from the right assert that somehow this Supreme Court decision also means that ethnic studies, even critical race theory, must be eliminated from schools." On the contrary, Saenz says the decision will say nothing about curriculum.
Impacts on campus diversity
\John C. Yang, president and CEO of Asian Americans Advancing Justice (AAJC) reiterated that lower courts found no evidence of discrimination against Asian-Americans in Harvard's admissions process, which is the basis of the lawsuit.
"An admissions process considering race… remains necessary to ensure that equally qualified students from communities of color have the same access as privileged white students," Yang said.
He noted 28% of the incoming Harvard class are Asian-Americans and their numbers have quadrupled since 1978 when the Bakke decision was issued.
"Any suggestion that somehow Asian-Americans are being discriminated against is just belied by these simple facts," Yang continued. If Affirmative Action is overturned, he anticipated campus diversity at Harvard would decrease from 14% to 6% for Blacks and from 14% to 9% for Latinos.
"At the end of the day, we have to recognize that we are not in a race-blind society. Our lived experiences should not be up for debate," Yang said.
What about legacy admissions?
Michele Siqueiros has been supporting greater college access for students of color since 2004, and says it hasn't been that long since women, Black, Latino, Indigenous and Asian-American students were even permitted to attend universities.
"Affirmative Action alone was never intended to be the panacea," said Siqueiros, president of The Campaign for College Opportunity, a California-based non-profit.
"We must do everything in our power to provide all students an equal opportunity to pursue a college education," she stressed, adding that with the anticipated SCOTUS ruling more will need to be done to ensure universities do not discriminate against students of color.
Siqueiros also pointed out that conservative opponents of Affirmative Action have nothing to say about legacy admissions – which can account for a quarter or more of all admissions at Ivy League schools like Harvard – or about recruiters exclusively visiting rich, wealthy, and predominantly white high schools.
"There are a lot of practices in higher education that should be challenged and removed," said Siqueiros. "It's really unfortunate that Affirmative Action is the one that's being attacked today."
******************************************************************************************
The preceding article was published as part of an ongoing partnership between Ethnic Media Services and the Los Angeles Blade. For additional information or to learn more about Ethnic Media Services click on the link embedded in the logo above.