Top Navy, Marine officials say no unit problems with trans military service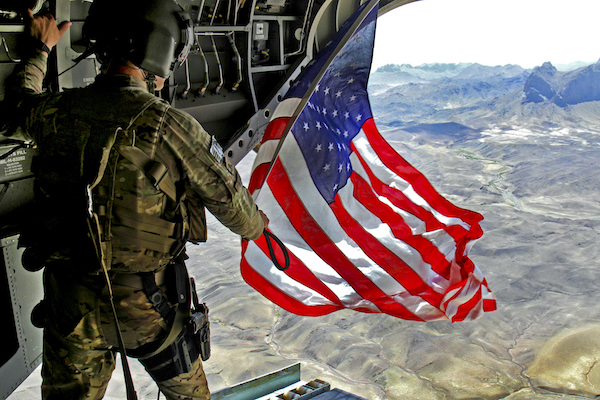 The top uniform officials in the Navy and Marine Corps denied on Thursday the presence of transgender service members has resulted in any problems for unit cohesion despite fears cited by the Trump administration in the implementation of its anti-trans military ban.
But Marine Corps Commandant Gen. Robert Neller said commanders of military units had expressed concerns about medical needs for transgender troops and the length of time these Marines would be non-deployable as they underwent gender transition.
Neller and Chief of Naval Operations Adm. John Richardson made the remarks during a hearing on Navy posture before the Senate Armed Services Committee under questioning from Sen. Kirsten Gillibrand (D-N.Y.), who has introduced legislation against Trump's transgender military ban.
Transgender people were first allowed to serve openly in the military in 2016 under the Obama administration before President Trump sought to ban it after taking office. As a result of lawsuits filed against Trump when he said on Twitter he'd ban transgender people from the military "in any capacity," federal courts have enjoined the Trump administration from enforcing the ban as litigation moves forward.
Asked by Gillibrand for any reports of unit disruptions as a result of transgender military service, Richardson was first to deny any problems, insisting the Navy treats "every one of those Navy sailors regardless with dignity and respect that is warranted by wearing the uniform of the United States Navy."
"By virtue of that approach, I'm not aware of any issues," Richardson added.
When Gillibrand turned to Neller, the Marine Corps commandant said the service has 27 Marines who are openly transgender and "one sailor serving," adding he's "not aware of any issues in those areas."
But Neller continued, "The only issues I've heard of is, in some cases, because of the medical requirements of some of these individuals that there is a burden on the commands to handle all their medical stuff, but discipline, cohesion of the force, no."
When Gillibrand asked Neller to elaborate on these medical concerns, the Marine Corps commandant said commanders had differing takes on the issue.
"Some of them are in a different place than others," Neller said. "And so, there is, part of this is an education, and part of it is there are some medical things that have to be involved as they go through the process of transitioning and real-life experience and whatever their level of dysphoria is. So, for commanders, some of them have said, 'No. It's not a problem at all.' Others have said there is a lot of time where this individual may or may not be available."
Still, Neller said for Marine who've come out as transgender, "we have to honor the fact that they came out and they trusted us to say that, and that we need to make sure that we help them get through that process."
Under further questioning Gillibrand, Neller acknowledged he met with four transgender service members: A naval officer, an Army staff sergeant, a Marine officer and a Navy corpsman. When the senator pressed Neller on what he learned from them, the Marine Corps commandant acknowledge their commitment to service.
"I learned about their desire to serve, I leaned about their recognition of their identification opposite their birth sex," Neller said. "We had a very candid, frank conversation, and I respect, as the [chief of naval operations] said, I respect their desire to serve, and all of them, to the best of my knowledge were ready and prepared to deploy."
Neller made a conclusion hinting he thinks the Marine Corps would ultimately accept transgender service: "As long as they can meet the standard of what their particular occupation was, I think we'll move forward."
The assessment from Richardson and Neller that transgender service has resulted in no problems with unit cohesion is consistent with remarks last week from Army Chief of Staff Gen. Mark Milley, who said he's heard "precisely zero reports" of issues in the Army.
Like Milley's comments, the remarks from Richardson and Seller contradict a recommendation from Defense Secretary James Mattis against transgender military service, which Trump used to form the basis of his military ban. Mattis' recommendation cites potential problems with unit cohesion as well as medical and psychological issues as the reasons to ban transgender military service.
Gillibrand also asked Richardson what actions he's taken to ensure stability in the wake of the Trump's proposal to ban transgender troops. The chief of naval operations responded, "Ma'am, I will tell you, it's steady as she goes."
"We're taking lessons from when we integrated women into the submarine force, and one of the pillars of that was to make sure that there were really no differences highlighted in our approach to training those sailors," Richardson added. "That program has gone very well. And so, maintaining that level playing field of a standards-based approach seems to be the key to success, and that's the approach we're taking."
Ashley Broadway-Mack, president of the American Military Partners Association, said in a statement the testimony from the Navy and Marine Corps demonstrates Trump's ban is baseless.
"All the evidence continues to show there is absolutely no justification for the Trump-Pence transgender military ban outside of blatant, discriminatory bias," Broadway-Mack said. "We are proud to be plaintiffs in a case challenging this unfounded and unconstitutional ban in court. Donald Trump and Mike Pence must end their unconscionable assault on transgender service members and their families. They must start honoring and supporting all who serve."
Chicago area LGBTQ+ friendly bakery closing after hate campaign
"Closing our doors is the direct result of the horrific attacks, endless harassment, and unrelenting negative misinformation"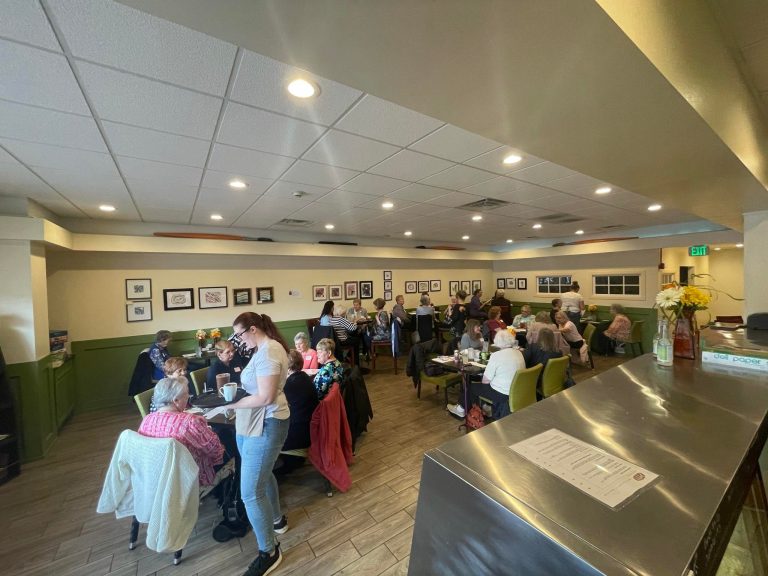 LAKE IN THE HILLS, Il – The owner of UpRising Bakery and Café announced this week on social media that she is permanently closing the doors to her bakery after months of anti-LGBTQ+ stochastic terrorism that had already resulted in a hate crime last July after hosting drag show events and has continued unabated.
Corinna Sac, who opened the bakery in 2021, told media outlets that her shop has drawn criticism from local Proud Boys and other anti-LGBTQ+ groups, has been vandalized and her staff and customers have been harassed.
Sac noted that in recent months after the July incident the online hate-filled harassment and bullying campaign has dramatically increased. In a statement released by her on the shop's social media accounts, Sac wrote: "Closing our doors is the direct result of the horrific attacks, endless harassment, and unrelenting negative misinformation about our establishment in the last eight months. From an award-winning bakery that donates to local organizations and supports diversity and inclusion, we have been rebranded by misinformation as 'gay only' and 'pedophiles.'"
Days after 24-year-old Joseph I. Collins, a local member of the Proud Boys was charged with a hate crime on July 24 for allegedly smashing the establishment's windows and spray-painting hateful messages on the building, the village of Lake in the Hills issued a letter prohibiting UpRising from hosting drag events in the future.
An Illinois police officer told The Los Angeles Blade he suspects conservative officials in Lake in the Hills, frustrated by the controversy over UpRising's drag brunch, decided to enforce an ordinance that had not been enforced in the past. Should they choose to do so selectively, allowing some businesses to host events but not others, he said the scepter of a lawsuit becomes likelier.
Sac noted that the dramatic decrease in sales as a result of the continued harassment which also included protestors and demonstrations at the store as well as the online harassment campaign.
In an interview with local journalist Amie Schaenzer, Sac says that she and her family have been doxxed to include her tax documents posted online and others have slammed her regarding her children, who are 8 and 10 years old, receiving free lunches at school through a state program, which is based on income.
"This has all become increasingly worrisome for us," Sac said. "My kids are not OK with it, they are extremely anxious, they are very scared at home, and it's very stressful for my whole family."
That combined with struggling to keep her business afloat and pay thousand in state taxes led to her announcement this past week to close she told Schaenzer adding that she originally set a March 31 closing date.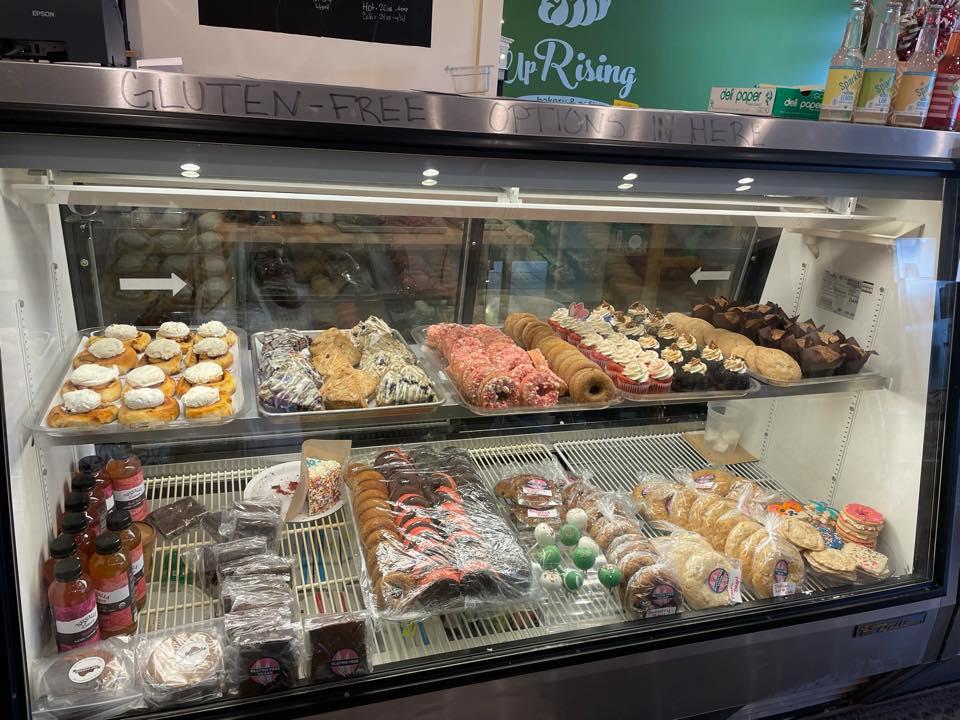 David Goldenberg, an attorney with the Anti-Defamation League, set-up a GoFundMe campaign to help keep the bakery open.
Goldberg wrote: "Sadly, UpRising Bakery is now at risk of closing at the end of March 2023 due to financial challenges brought on after weathering last year's attacks from bigots. People will lose their jobs and those of us who believe in tolerance and love will lose a safe space. We cannot allow the haters to win.
Join me in supporting this incredible small business and team of employees – and ensure the UpRising Bakery stays open for years to come." As of Saturday, March 25, the campaign has raised $43,056.
But Sac told Schaenzer she's unsure if the funds will be enough for her to stay in business.
"We were very resolute in our decision to close," said Sac, adding that she's now in discussions with her team whether to try and stay open. "It means a lot to us that the community did stand up for us and for the fundraiser. Especially considering everything that's been happening here, so, that has been amazing. But we just don't know if we can make it work."
She said she plans to decide in coming days if she will accept the GoFundMe funds in order to keep UpRising Bakery and Café open.
"We don't know what we are going to do, yet we are discussing that as a team over the next two days together, and we will make a collective decision," she said Thursday.