Sloppy scripting and LGBT stereotypes make for a painful "Death Before Cocktails"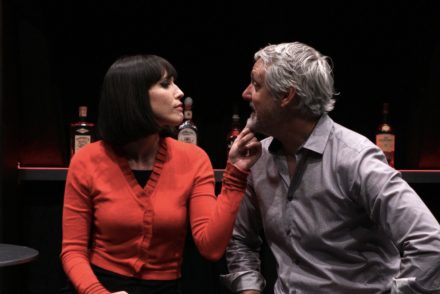 Suicide, as a general rule, is not a funny subject.
In an era when we have gotten better than ever about promoting awareness of depression and other mental health concerns that often underlie the decision to take one's own life, finding comedy in such a decision – or its aftermath – seems, on the surface, an exercise in poor taste.
Even so, it can theoretically be forgiven that "Death Before Cocktails," a new play by Laureen Vonnegut now in its World Premiere run at Theatre 68 in NoHo, uses just such a tragedy as the jumping off point for its comedy.
After all, dark humor has its place; while it may not be to everyone's taste, it's an important, time-honored tool for facing the harsh realities of our existence.  Handled skillfully, it has the power to make us more resilient, to help us find peace with things we can't control, and to strengthen us in our struggle to change the things we can.
The key word in that sentence, though, is "skillfully."
Vonnegut's grimly comedic piece is set at a Palm Springs cocktail lounge, which has been designated in the suicide note of a famous actress as the location for an impromptu wake with a very limited – and very calculated – guest list.  Her twin, a not-so-famous science fiction writer named Lana (Ariel Hart), arrives as instructed with a boxful of sister's ashes in hand; meeting her there are two former lovers – a washed-up rock star named Clive (Paul Keany), and the bar's owner, Will (Tom Kearney).  Rounding out the gathering are Clive's "friend," flamboyant dentist Mario (Damien Diaz), and their waitress Ruth (Rose Hunter) – who also happens to be Will's daughter.  This awkwardly-mixed quintet is forced by circumstance to hash over their unresolved conflicts, as they try to figure out why they have been brought together for this occasion and come to terms with their grief – not just over the loss of their dear departed, but over all the failures and unfulfilled dreams of their own lives.
Given its provocatively ambiguous title – particularly in combination with Argent Lloyd's "galaxy black" set and its sparse highlights of utilitarian furnishings and garishly neon-esque signage, the production at first invites speculation that we are in for one of those avant-garde, absurdist theatre pieces of a bygone era; we suspect that, much like the characters in Sartre's "No Exit" or Beckett's "Waiting for Godot," the inhabitants of this unnamed, barely formed space are in a kind of limbo.
Though this may be true in a metaphorical sense, Vonnegut's play is more connected with conventional reality than it is with the esoteric thought-scapes of the surrealist forebears that likely influenced it.  These are not characters trapped in some waiting room of the after-life, doomed to grapple with their egos and their expectations for all eternity.  They are meant to be flesh-and-blood, and they must do their grappling in the real world.
Unfortunately, it still feels like an eternity.
Though Vonnegut's script is full of interesting ideas and savvy observations, it's also full of repetition.  The characters discuss the same subjects, albeit in different configurations, over and over; they have the same arguments, they get hung up on the same sticking points, and they come back to the same dysfunctional blend of self-pity and projected recrimination with which they started out.  While it's no doubt part of the play's intention to observe this looping behavioral pattern at work, there is a point somewhere past the middle of its 95-minute running time when it becomes more tiresome than illuminating.  That effect is compounded by the characters' self-absorbedness; clinging to fantasies that never came to fruition, they spend the bulk of the play trying to prevent the bursting of their own respective bubbles while trying to stick pins into each other's.  They are, for the most part, insufferable.
All of this could be said to be part of the point; but what makes it more unpalatable is that, all too often, the play falls back on cliché.  This is disappointing with regard to its discussions of mental health – an important central theme – which seem to exist without awareness of any current understanding of the issue; but it is especially glaring when the play delves into the subject of sexuality, which it does frequently.  One character claims to be bisexual, another is gay; there are ample opportunities within the show for each of them to give voice to authentic issues and experiences, and there are moments when it almost happens – only to devolve into oft-repeated cultural tropes that are, at best, dated and, at worst, offensive.  The reinforcing of attitudes that contribute to "bi-erasure" is particularly troubling.
Not that the straights are given any fairer treatment; hetero-normative bigotry, middle-American prurience, and the jaded cynicism of the sophisticated intelligentsia all get their moments in the spotlight.  Any good will or empathy that may be generated for these people is quickly squandered, and most of the audience will likely be past caring by the time the show reaches its conclusion – which seems more motivated by running time than any actual developments in the action, and is utterly predictable for anyone who has ever seen a play or movie about people ruminating on death.
Not that any of this is the fault of the actors.  Hart brings a lot of honesty and presence to her performance as Lana; she effectively allows the character's deep insecurities to show through the well-put-together exterior she presents.  She is at the center of the piece throughout, and she occupies that place with confidence; it's a shame the twin never appears in the show – it would be a treat to see this actress tackle a double role.  Kearney is appropriately douche-y as Clive, yet still manages to be somewhat endearing; and Diaz, refreshingly theatrical as Mario, provides an over-the-top element to his scenes that almost compensates for the number of stereotypes he is saddled with representing.
Considering its players' talents, the fact that "Death Before Cocktails" comes off as a one-note affair must be laid at the feet of its directors, Alex Rotaru and Vonnegut herself.  While they have done an admirable job in guiding their actors to honest performances, they seem to have paid insufficient attention to giving shape to the overall piece; by staying rooted "in the moment," they have left out the necessary rises and falls of action that make a play into a narrative rather than just a series of small moments that bleed into each other.  It's also likely that Vonnegut, as the playwright, is too close to the material to have been truly objective in the directorial process.  Indeed, many of the play's flaws could be remedied with judicious cutting; tightened to something around 70 minutes, it could be an entirely different – and much more enjoyable – experience.
Still, editing would not resolve the show's deeper problems.  Its approach towards the issues of sexuality and mental health would need to be re-examined and brought up to date with contemporary attitudes.  To do so would require considerable rewriting – and in the end, given the underwhelming payoff delivered by the play's final moments, that much work might be more trouble than it's worth.
"Death Before Cocktails" runs thru May 13th at Theatre 68, 5112 Lankershim Blvd., North Hollywood, CA. 91601.  Performances are Friday & Saturday 8:00PM and Sunday 7:00PM. Tickets & info at: http://buytickets.at/deathbeforecocktails/155994
Calling unseen LGBTQ playwrights, This could be your big break!
The 14th annual Summer Playwrights Festival will take place over ten exciting days from Friday, July 7- Sunday July 16th, 2023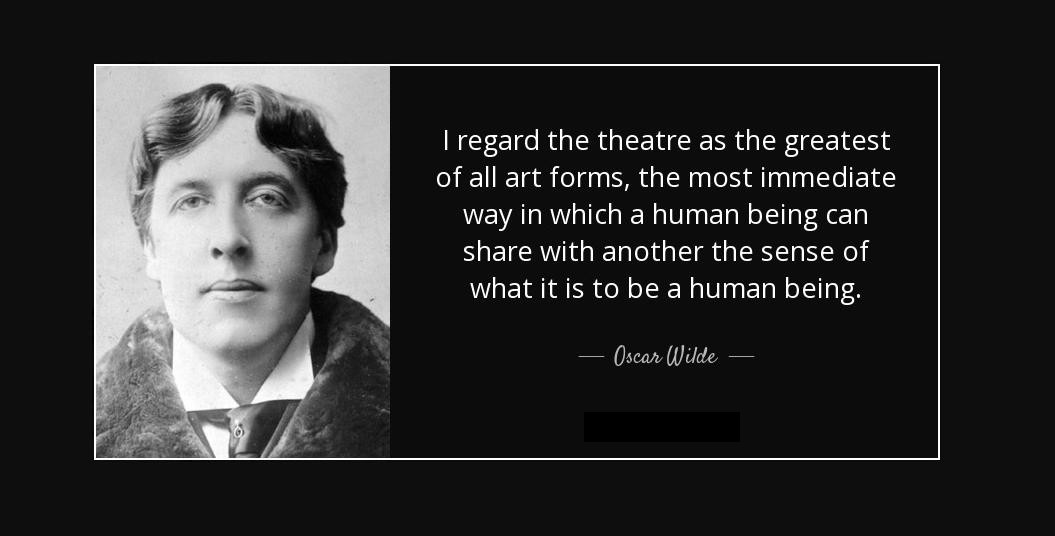 HOLLYWOOD – In a world that seems increasingly governed by Tik Tok performances, and streaming media through our phones, the godmother/father of all media still rules supreme: live theater.
Psychologists have studied it and found that theater patrons flex their brains more, develop critical thinking, dig deeper into self-awareness and open up deeply felt empathy. A scientific project found that after a live theater production, the viewers "showed changes in their attitudes towards racial discrimination, income inequality, welfare, corporate regulations, wealth redistribution, and affirmative action. They also increased their charitable giving after the performance."
While he never followed a YouTube influencer, the challenger to society's mores, Oscar Wilde said, "I regard the theatre as the greatest of all art forms, the most immediate way in which a human being can share with another the sense of what it is to be a human being."

The Road Theatre Company , a multi award-winning theater named as one of the top ten intimate theatre companies, is the wellspring of Los Angeles's creative theater. It represents everything theater should, and must be, to feed the imaginative and critically thinking mind and soul of America. Its mission is not to just to present theater, it is to create it. Located in the heart of the Noho Arts District, the company is an ensemble of 150+ theatre artists fiercely committed to the development of new plays. To further that mission, the company has launched Under Construction, a collaborative group of new and established playwrights dedicated to socially and politically relevant storytelling for the American stage. 
Taylor Gilbert, the founder and artistic director told me, "The Road Theatre Company was started when a group of actors, including myself, were in a very bad play. We left the stage after its second performance. We cleared out the dressing room and said, 'We can do better than this!' We walked into Jerry's Deli and started brainstorming. Two months later, with a group of fellow actors from all over, we opened in a very dreary but exciting warehouse district and have been true to our mission since: To produce politically and or socially relevant new work not previously seen in Los Angeles. Now 31 years later we are still striving to do just that."
LGBTQ and ally authors and playwrights, here is your chance to be discovered!
Fourteen years ago, after over a decade and a half of success producing new plays, the Road Theater Company expanded the initiative to find new work by launching the Summer Playwrights Festival.
The festival is now one of the largest staged reading festivals in the nation.
The concept is simple. Playwrights submit their work blindly, their identity is essentially anonymous, and the hundreds of submissions are vetted by a group of designated readers. Those readers then elevate finalists to the artistic board who make the final decisions. The ten winners from that process are presented as the stage readings which comprise the festival. The 14th annual Summer Playwrights Festival will take place over ten exciting days from Friday, July 7- Sunday July 16th, 2023. Each reading is followed by a talk-back with the playwright and director.
Playwright submissions come from all over the country, and the festival is a great opportunity for LGBTQ writers to get their stories heard and presented. "We have playwrights who have done nothing, we have playwrights who have been produced on Broadway," Taylor tells me. "You can be from any background of writing and if your play is good, we're going to look at it. We're going to read it."
She continues, "We're not looking for any specific thing, we're just looking for a writer who trips our mind a little bit. We're looking for something that's exciting and new and young. It's interesting for us to be able to look at a play that we can cast in any way we feel possible — opening up our casting and to do conscious casting that reflects a more diverse and more inclusive festival and company."
"I think at this point in time, we're probably looking at things for a cast of around four or five people. Such a cast gives the opportunity with the smaller budget that we have in order to be able to produce more shows during the year. That doesn't mean that we can't do a reading of a play that has a larger cast than that. And it doesn't mean that we won't produce it. "
Taylor gives some insight into what submissions would speak to her, "When I read something that I feel is honest and real and close to someone's heart. That's what draws me into a piece. And it doesn't mean it has to be pedestrian, which it can be, or somewhat fantastical. We appreciate storylines that include LGBTQ+ stories. We did one last season. It was fantastic production, that piece. We love being able to produce whatever we feel is so beautifully written that it just needs to be seen."
Past playwrights that have been accepted have included John Patrick Shanley, Steve Yockey, William Mastrosimone, Harrison David Rivers, Jami Brandli, Lisa B. Thompson, Franky D. Gonzalez, D.L. Coburn, Lisa Loomer, Sharr White, Marisa Wegrzyn, Craig Wright, Wendy Macleod, Lucy Thurber, Mo Gaffney, Keith Huff, Brett Neveu, Scooter Pietsch, Craig Pospisil, Julie Marie Myatt, and Martyna Majok.
Artists performing the readings have included Bryan Cranston, Laurie Metcalf, Jason Alexander, Zachary Quinto, Ann Cusack, Kathy Baker, Jennifer Tilly, Perry King, Rondi Reed, Tom Irwin, Nancy Travis, Gregory Harrison, Gale Harold, Robert Pine, Michael O'Neill, Harold Gould, Jon Polito, James Eckhouse, Lila Crawford, and Zoe Perry.
ONLINE SUBMISSION INFO:
To submit your play, use this link: https://roadtheatre.org/event/summer-playwrights-festival-14-submission-info/
– Each submission is read and evaluated by Road Company members with recommendations made to the Artistic Board and SPF Producers who then read and evaluate the recommended scripts and make the final choices for the plays that will be given staged readings at SPF14.
-Each play receives a minimum of two reading evaluations. The SPF14 staff regrets that we do not provide feedback on any submitted materials.
-This year, SPF will strive to further reduce bias from our evaluation process, while at the same time taking into consideration race, gender, and other factors in our choice of plays. We are asking the playwrights to remove all identifying information from their scripts.
-Plays of any length or genre are eligible.
-To be included in SPF 14, the work must remain unproduced on the west coast and unpublished through July 16, 2023.
-Early submissions are strongly encouraged.
-No agent is required.
-ONLY electronic copy applications are accepted. No hard copies, please.
PLAY FORMAT GUIDELINES (SPF14):
-All scripts must be in a PDF file format.  No hard copy submissions will be accepted.
-Please remove ALL identifying information about the playwright from the script. 
-The title of your file should be the title of the play only.
-Plays must be paginated and include a list of characters.
-Please include a synopsis of your play on the submission form.
SUBMISSION WINDOW (SPF14):
-We will accept submissions for SPF 14 between February 1st  through 11:59 pm on March 15, 2023.   We cannot accept any plays past this deadline, so please plan accordingly.
-Plays of all lengths (ten-minute, one-act, full-length) are eligible for submission during this time.
-Official SPF 14 selections will be announced by June 7, 2023.
SUBMISSION FEE (SPF14):
-$20 for scripts over 30 pages (full length) and $15 for scripts under 30 pages (short form).
-The fee can be submitted via this link: SPF Submisson Fee 
Upon payment, you will receive two emails in your inbox. The first will be a receipt of payment and the second will include details with script submission instructions.
If the fee is a financial hardship, please email [email protected] to have it waived, no questions asked. 
FOLLOW THE ROAD FOR THE LATEST UPDATES:
For all inquiries and further information, contact:  
www.facebook.com/roadtheatre 
www.instagram.com/roadtheatre 
www.twitter.com/roadtheatre 
www.youtube.com/roadtheatrecompany
****************************************************************************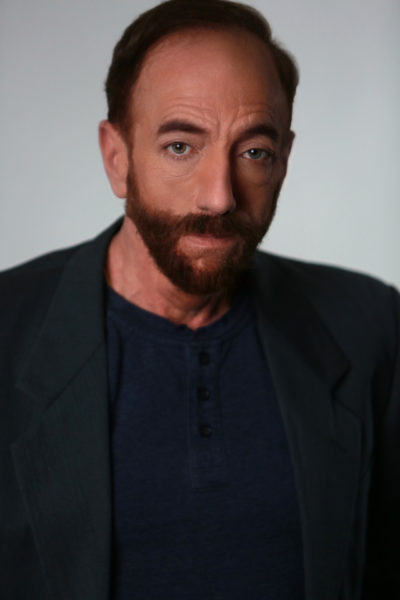 Rob Watson is the host of the popular Hollywood-based radio/podcast show RATED LGBT RADIO.
He is an established LGBTQ columnist and blogger having written for many top online publications including Parents Magazine, the Huffington Post, LGBTQ Nation, Gay Star News, the New Civil Rights Movement, and more.
He served as Executive Editor for The Good Man Project, has appeared on MSNBC and been quoted in Business Week and Forbes Magazine.
He is CEO of Watson Writes, a marketing communications agency, and can be reached at [email protected] .