"Disobedience" pits orthodox faith against unorthodox love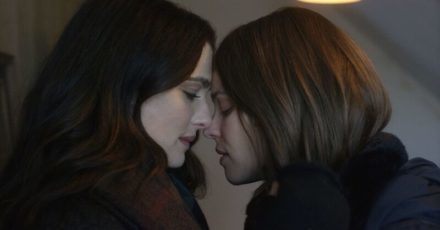 The recent Oscar win of "A Fantastic Woman" as last year's Best Foreign Language Picture may have been at least partly in response to the impressive performance of its trans star, Daniela Vega; but since any film is ultimately only as excellent as the vision behind it, the bulk of the credit must be laid at the feet of Chilean director Sebastián Lelio.
Fresh on the heels of that groundbreaking triumph, Lelio returns with a new film – this one in English – that once again addresses the suppression of non-conforming identities.
"Disobedience" follows Ronit (Rachel Weisz), a successful photographer who comes home to the Orthodox Jewish community in which she was raised for the funeral of her estranged father.  Though her return is met with some initial tension, she is invited to stay with her cousin Dovid (Alessandro Nivola) – a rabbi now married to her childhood friend Esti (Rachel McAdams), with whom she had once shared a "forbidden" relationship.  When the attraction between the two women reignites, Esti finds herself questioning her commitment to the role of obedient wife – as well as to the faith that has forced it upon her.
Adapted from a novel by Naomi Alderman, the screenplay by Lelio and Rebecca Lenkiewicz takes pains to keep the roots of the story firmly planted in the insular world it depicts.  Lelio reinforces these efforts with his sure-handed direction, capturing the characters' environment with an almost sensory completeness while keeping their inner experiences at the forefront of our attention.
From its opening scene, in which Ronit's rabbi father collapses while addressing his congregation on the subject of "choice," the movie wraps itself (and the audience) in the deeply solemn, contemplative atmosphere of the church.  Its characters' conversations never veer far from the traditions and tenets of their faith; even when discussing the mundane matters of day-to-day life, it's clear their thoughts are still tethered tightly to the beliefs that inform every aspect of their existence.
Despite the specificity of its setting, and although the nature of its central relationship is particularly resonant for LGBT audiences, the conflict that drives "Disobedience" is universal.  Its leading characters serve as stand-ins for anyone whose inner life is at odds with the expectations of their cultural backgrounds, and their ways of dealing with that disparity reflect choices made by real-life individuals trapped in such a dilemma.  Ronit has severed ties with her past and built a secular life for herself, while Esti has sacrificed her personal happiness to maintain the connection to her faith – yet each is haunted by guilt and by longing, unable to completely let go of what they have lost or to fully embrace the life they have chosen.
In bringing these women to life, Weisz and McAdams are each superb (though it's McAdams who gets the greater opportunity to shine, thanks to her character's more visible journey); they share a rare and palpable chemistry that makes their onscreen love for each other burn brightly and believably.  Though these two rightfully dominate the film, however, it's male co-star Nivola who may have the more difficult task.
As the third point of the film's precarious romantic triangle, Dovid brings an even wider scope to the story; a pillar of the community's religious life, he must confront the inadequacy of his own knowledge in a situation that is irreconcilable with the customs of which he is a guardian.  A lesser film might have presented him as a mere antagonist, an avatar for patriarchal hetero-normative society.  Here, though he may indeed serve those functions, Nivola brings enough depth and gentleness to the character that he is not only prevented from being unsympathetic, but even made genuinely likable.
Ironically, it's this fair-minded treatment that somewhat weakens an otherwise powerful film.
"Disobedience" walks a delicate line in terms of representation.  It places its spotlight on LGBT characters – and because they are female, it also addresses feminist factors such as equality and empowerment.  At the same time, it explores these issues within a subculture that has itself long been the victim of marginalization, taking care to avoid disparaging the traditions or demonizing the representatives of the Orthodox Jewish community.  It's an admirable stance, but it results in an awkward structural imbalance that the film does not altogether resolve.
The first two-thirds of the movie, which centers on the build of tension as the passion between the two women slowly reawakens, is riveting cinema.  Full of potent verbal and visual subtext, it proceeds at a pace just restrained enough to stoke anticipation without seeming slow or labored, culminating in a physical reconnection that feels as well-earned as it does inevitable.
After this explosive coming-together, however, "Disobedience" seems to drag as it dwells on the fallout and repercussions of the newly-rekindled affair.  The focus shifts to Dovid, giving him equal time in his double role as betrayed husband and community leader; though this adds a crucial facet to the film's perspective, it feels like an extra chapter in a story that has already been told – providing necessary information, but diluting the effect of what has come before it.
More unfortunate, perhaps, is that this later portion of the movie carries with it a sense that "permission" is somehow necessary for the women to fully express their identities and fulfill their needs.  Within the context of the plot, of course, and in terms of the characters' emotional arcs – particularly Esti's – this is an important step towards resolution; the piece is titled "Disobedience," after all.  It also conveys empathy and respect for those trying to reconcile their religious beliefs with evolving attitudes and changing times.  For those viewing the story from the perspective of LGBT or feminist concerns, though, it could be easily interpreted as a validation of sorts for an attitude which continues to be used as justification for the oppression of non-conforming individuals in a society still dominated by straight male privilege.
Despite this potentially divisive challenge to some audiences' "woke" sensibilities, Lelio's film is still a powerful statement.  Not only does it offer an all-too-rare narrative about same-sex love between women (particularly welcome in the wake of so many successful male-centric queer stories like "Moonlight," "Call Me By Your Name," and "Love, Simon"), it presents a message of reconciliation between the values of deeply entrenched tradition and the attitudes of evolving, progressive culture.
Though some might feel it pulls its punches, "Disobedience" nevertheless makes a strong enough impact to call it a worthy and important new entry to the ever-expanding catalog of cinema dedicated to expressing the voice of "otherness" in our popular culture.
"Disobedience," directed by Sebastián Lelio; starring Rachel Weisz, Rachel McAdams, Alessandro Nivola.  Opens April 27 in select theatres.
Brazilian gymnast & Olympian introduces his boyfriend- and comes out
Oyakawa-Mariano revealed that he is in a relationship with broadcast media marketing analyst João Otávio Tasso on Instagram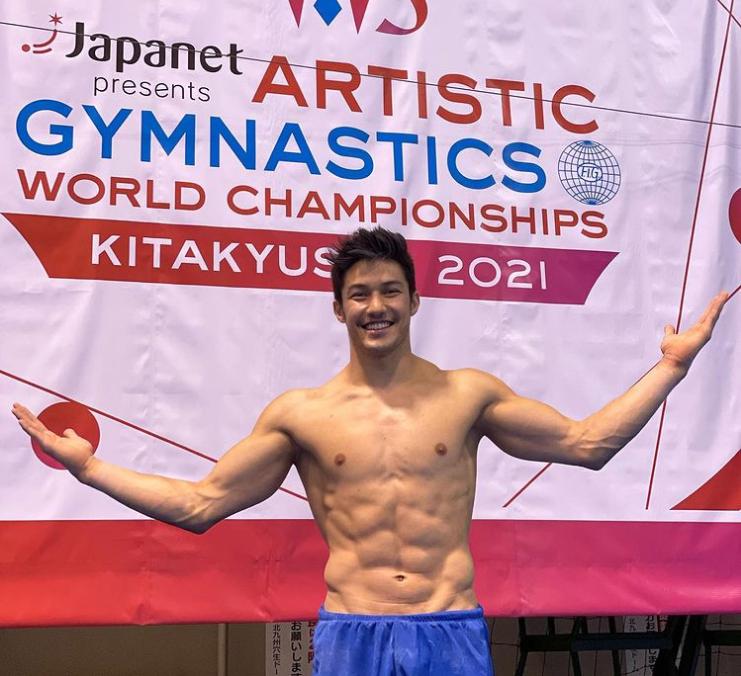 SAO PAULO – In a post to his Instagram account last month, Brazilian Olympic Bronze medalist Arthur Nory Oyakawa-Mariano introduced the world to his boyfriend, and also came out at the same time.
The 28-year-old artistic gymnast is a member of the Brazilian national team. He won the bronze medal in floor exercise at the 2016 Summer Olympics in Rio de Janeiro. Oyakawa-Mariano won the 2019 World Artistic Gymnastics Championships held in Stuttgart, Germany picking up a gold medal in the horizontal bar competition.
Writing on his Instagram post, (Translated from Portuguese) on October 29, 2021, Mariano revealed that he is in a relationship with broadcast media marketing analyst João Otávio Tasso.
"Happy Birthday to the person who freaks out with me 😅 The phrase 'in health or illness, in victory or in defeat, in joy or sadness' never quite fit. And there we are every day walking together. Thank you for always being by my side. I will always be yours."
"Congratulations João, many years of life and continue to be that amazing person 👀, even if Scorpio (always good to blame the sign). We're together."
In addition to being a professional gymnast, Oyakawa-Mariano is also an internationally signed model. In 2019, he was named the face of Philippine-based international clothing brand BENCH's men's wear campaign in Brazil and Latin America.
Google erases part of LGBTQ+ community in new online glossary project
The tool, a glossary of 100 words that used the company's Google Trends to track the popularity of LGBTQ+ terminology and definitions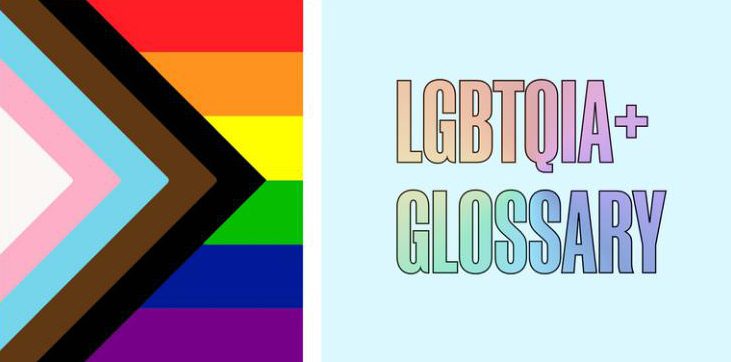 MOUNTAIN VIEW, Ca. – A new online tool designed to help mainstream, freelance and even LGBTQ+ journalists navigate definitions of what can be a complex world of LGBTQ+ vernacular, left out definitions of bisexuality and pansexuality in a new Google "LGBTQ+ language initiative.
The Google News Initiative announced the project in partnership with VideoOut, titled the "LGBTQ+ language and media literacy program, last week in a press statement. According to the company, they partnered with Men's Health magazine to "help contextualize the research and data in the program."
The tool, a glossary of 100 words that used the company's Google Trends to track the popularity of LGBTQ+ terminology and definitions, was created with the assistance of several queer PhD linguists.
However, in a review of the glossary today, Friday, Nov. 26 the terms and definitions for bisexuality and pansexuality were missing.
According to the Google release: "It's a way to understand the LGBTQ+ community, and hopefully, it will transform the way journalists – and all of us – write and talk about LGBTQ+ people."
Jordan Reeves, the Executive Director of VideoOut, an LGBTQ+ nonprofit and the founder of VOE, a production company centering LGBTQ+ narratives in television and film, answered the self-asked question of; "WHY WOULD VideoOut, an LGBTQ+ nonprofit, partner with Men's Health magazine?"
"So many people assume that Men's Health is only for cisgender, heterosexual, masculine presenting men. I'm here to tell you, as a queer trans nonbinary human, that's false."
According to a recent Gallup poll, "One in six [U.S.] adults in Generation Z identifies as LGBT." At the same time, a GLAAD report found 45% of non-LGBTQ+ people in the U.S. say they're confused by the different number of terms to describe individuals who comprise the LGBTQ+ community.
In a response to late Friday evening, Jordan Reeves, the Executive Director of VideoOut in a direct message on Twitter told the Blade:
"Recently we launched The LGBTQ+ Language and Media Literacy Program, a living and breathing resource that we will continue to add to over time. We left out some terms and phrases at launch — bisexual, for example — that should have been included from the very beginning!
We are keenly aware of bi-erasure and the persistent confusion around bisexual identity. We are sorry we didn't include it at luanch, but we are adding it (along with pansexual) very soon. We started with 100 entries (definitely not a comprehensive list…yet), and we are really excited to add entries as the community gives us feedback and suggestions.
We are really proud of the depth and breadth of terms that exist in the resource and hope it continues to be more and more useful as we add to it.
We'll also be adding features so that this resource is the most useful for anyone using language about the LGBTQ+ community. If there are other words you can think of that we've left out, or ways to make the tool more dynamic, let us know and we'll queue them up to be added!"
2022 GRAMMYs announced & showcases LGBTQ+ narratives
"The inclusion of LGBTQ artists in this year's nominees highlights growing shift in acceptance & dominant impact LGBTQ artists are making"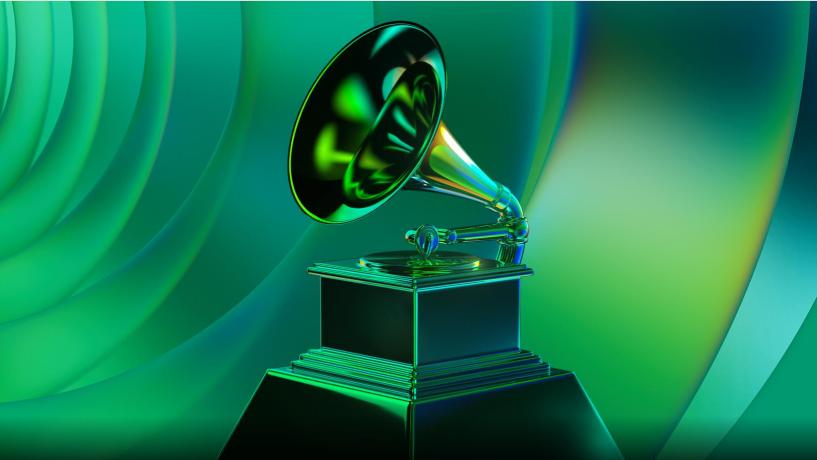 LOS ANGELES – The nominations for the 64th Annual Grammy Awards ceremony to be held on January 31, 2022, were announced Tuesday. Topping the list of nominees were Out Black rapper Lil Nas X for his smash gay narrative hit 'MONTERO (Call Me By Your Name)' and Out Lesbian country/pop artist Brandi Carlile for her song 'Right On Time.'
Lil Nas X, whose real name is Montero Lamar Hill, celebrated his nominations for song of the year, record of the year and best music video and thanked his fans in a string of Twitter posts.
"don't have to win a single award, truly thankful for all the insight this year has brought me. and thankful for the journey. love u guys," the 22-year-old rapper wrote.
don't have to win a single award, truly thankful for all the insight this year has brought me. and thankful for the journey. love u guys 😭🤍

— MONTERO 🦋 (@LilNasX) November 23, 2021
LGBTQ artists who received Grammy nominations Tuesday also include pop star Halsey and singer-songwriter Arlo Parks.
"The vast inclusion of LGBTQ artists amongst this year's Grammy nominees – including Lil Nas X, Brandi Carlile, Lady Gaga, and many others – highlights not only a growing shift in cultural acceptance, but also the dominant impact that LGBTQ artists are making across the music industry," said GLAAD President & CEO Sarah Kate Ellis. "With 5 total nominations, including Album of the Year, Record of the Year, and Song of the Year, Lil Nas X continues to open doors for greater LGBTQ inclusion in rap and hip-hop, which will undoubtedly inspire and empower a new generation of artists to embrace their authenticity and individuality."
The Grammy Awards ceremony recognizes the best recordings, compositions, and artists of the eligibility year, running from September 1, 2020, to September 30, 2021.
The Recording Academy will present the 2022 GRAMMY Awards show on Mon, Jan. 31, on the CBS Television Network(opens in a new tab) and stream live and on demand on Paramount+ from 8–11:30 p.m. ET / 5–8:30 p.m. PT.
Prior to the telecast, the GRAMMY Awards Premiere Ceremony will be held at the Microsoft Theater at 12:30 p.m. PT/3:30 p.m. ET and will be streamed live on GRAMMY.com and the Recording Academy's YouTube channel(opens in a new tab).
Lil Nas X – MONTERO (Call Me By Your Name)
Brandi Carlile – Right On Time (Official Video)