RuPaul's DragCon rules a world of wonder in downtown LA
'Drag Race' fans can expect the largest gathering yet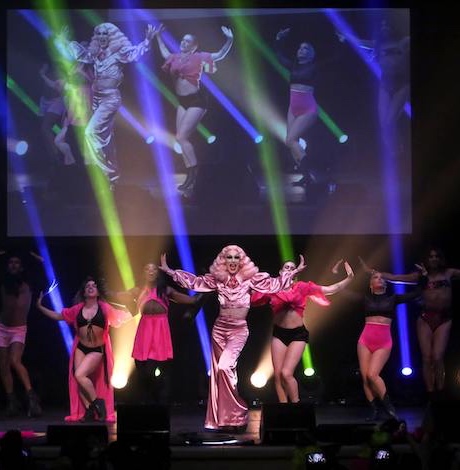 Thousands of drag fans are expected to pour into downtown and the Los Angeles Convention Center (1201 S Figueroa St., Los Angeles) May 11-13, to attend the fabulous event known as RuPaul's DragCon Convention.
Whether attendees are there to celebrate the art of drag, take a few selfies with one of their fan favorites, pick up some fabulous merch, listen to panelists, watch the runway shows or catch a glimpse of the man himself, RuPaul, DragCon has gotten bigger every year since its launch in 2015.
Spearheaded by RuPaul and World of Wonder Productions, the 210,000-square-foot exhibitor space, with more than 200 vendors selling drag merchandise, has morphed into the Comic-Con for drag queens.
Last year's event saw over 15,000 drag fans and allies in attendance, and with the addition of a Kid Zone, offering art projects for even the youngest drag lovers, the crowds are expected to be bigger than ever.
"I think young parents know how important it is to expose their children to this diversity, especially in this current political climate. This is a place where they can go and expand their lives and see that there is more than one way to live a successful, abundant life. It doesn't have to exist in this box, and it involves all the colors of the crayon box. We are so proud of this because it give our queens an opportunity to meet them, fans that wouldn't necessarily go to a nightclub to see them," RuPaul told the Los Angeles Times before last year's event.
Additionally, for the first time this year, producers have added three performance nights to the weekend-long extravaganza: "Battle on the Runway," "World of Queens," and the first annual "RuPaul's DragCon Pageant."
The festivities kick-off Friday night with a unique interactive experience, with "Battle on the Runway," drag fans will have the opportunity to sashay around the custom-built runway, that runs through the center of the historic Belasco Theater (1050 S. Hill St., Los Angeles). Then they will watch a legendary battle of "Looks versus Dance!," as the entire cast of "RuPaul's Drag Race" season 10 takes the runway for an unforgettable show combining fashion and high-energy dance performances; all hosted by Shangela.
On Saturday night, after the convention, drag fans will travel the globe at "World of Queens," taking off at the Orpheum Theatre (842 S Broadway., Los Angeles) with stops at the favorite countries of Acid Betty, Detox, Kim Chi, Kennedy Davenport, Latrice Royale, Violet Chachki and Valentina. Doors open at 8:00pm and performances start at 9:00pm.
Then on Sunday, it's the premiere of the first annual "RuPaul's DragCon Pageant," at the Orpheum Theatre featuring eliminated queens from various seasons of "RuPaul's Drag Race" — including Coco Montrese, Jaymes Mansfield, Naysha Lopez, Pandora Boxx, Porkchop, Tempest Dujour, Vanessa Vanjie Mateo and Venus D-Lite. The ladies will display their charisma, uniqueness, nerve and talent to earn fan votes. The event will be hosted by Michelle Visage.
But there'll be no kiki, or autograph signing for one "Drag Race" queen. Ms. Tyra Sanchez, winner of season two, is banned from DragCon all together.
Sanchez has been locked out of the convention, after posting a video on Instagram attacking fellow season two queen Tatianna and season four's Phi Phi O'Hara with threats of violence.
"But when you see Ms. Phi Phi and Ms. Mother F*cking Tati's ass stretched out on the motherf*cking ground, you will know it was me. Yeah, I may not have physically did it, but it will be my doing. Remember that sh*t, bi*ch," Sanchez is quoted as saying in the video.
As reported by Queerty, Sanchez initially would have been given a pass for her video outburst by World of Wonder, if she recorded a "sincere public apology" denouncing violence.
World of Wonder reportedly emailed Sanchez back with: "We received your video, but unfortunately the apology is not clear."
According to Queerty, Sanchez wrote back to World of Wonder:
"I will not be apologizing again for something that happened last month. I apologized then for my anger, my temper, my behavior and my choice of words. Multiple times I have stated that violence is not the answer and that queens of my upbringing sometimes express ourselves different than most. I understand you may not understand this as you have only appropriated our lives, our attitudes and our mannerisms."
In one of Sanchez's latest Facebook posts, just in case you thought she might pull her threats back in, she stated: "You can continue to push your narrative that I'm some angry black queen, but you and I know that is simply untrue. If you want to remove me from DragCon because of some drag queen drama then by all means remove me."
Andre Leon Talley, iconic Black fashion journalist & editor dies at 73
Talley worked at Vogue during an unprecedented time of growth in the fashion industry in the 1980's and 1990's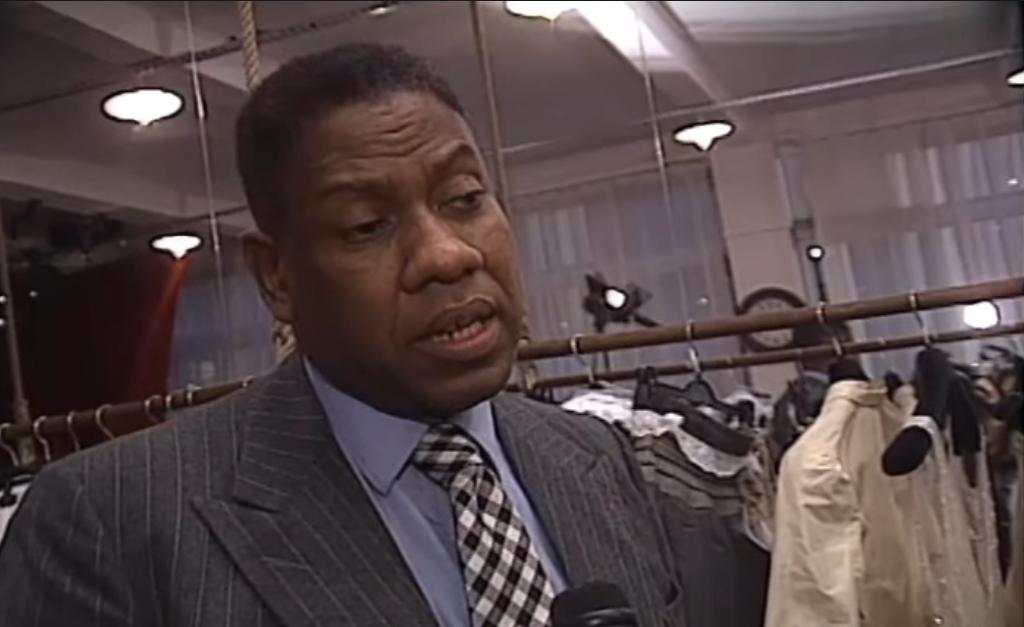 WHITE PLAINS, Ny. – Andre Leon Talley, a formidable iconic fashion journalist and the former creative director and one-time editor-at-large of Vogue magazine, passed away at age 73 of unspecified causes at a hospital in White Plains, an inner suburb of New York City in Westchester County, New York.
News of the famed fashion journalist's death Tuesday was first reported by celebrity news and gossip site TMZ.
Andre Leon Talley, a giant in the fashion world, has died at 73. https://t.co/eckqP7zdwk

— TMZ (@TMZ) January 19, 2022
Talley was known for his close friendships with designers like Karl Lagerfeld, Tracy Reese, Rachel Roy, and singer/actress Jennifer Hudson, and Vogue magazine editor in chief Anna Wintour among others.
Talley worked at Vogue during an unprecedented time of growth in the fashion industry in the 1980's and 1990's. From 1983 until late 1987, he was the magazine's the news director and was then promoted to Vogue's creative director in '88, a post he held until 1995. He later came back to the magazine in 1998 as the editor-at-large until his departure in 2013.
Born in Washington D.C. on October 16, 1948 and raised in North Carolina, Talley graduated with a Bachelor of Arts degree in French Literature in 1970 from North Carolina Central University. He later attended Brown University, after he was awarded a scholarship, where he earned a Master of Arts degree in French Literature in 1972.
Talley's early career as a journalist saw him working at Andy Warhol's Factory and Interview magazine. He later became the Paris bureau chief for Women's Wear Daily.
His later career saw Talley hosting his own radio show principally concerned with fashion and pop culture on Sirius XM. He also released a book The Chiffon Trenches: A Memoir on May 19, 2020, which detailed his early career start and some of the issues he encountered as a Black man.
Talley was also an LGBTQ+ icon. When asked about his sexual orientation by daytime chat show host Wendy Williams during a May 29, 2018 appearance, he stated, "No, I'm not heterosexual; I'm saying I'm fluid in my sexuality, darling."
Andre Leon Talley, Fashion's Godfather | Fashion Icon Profile:
VideoFashion profile in 2020 marking of the release of Andre Leon Talley's memoir, "THE CHIFFON TRENCHES."
Andre Leon Talley | Full Address | Oxford Union:
64th Annual Grammy Awards rescheduled to April
Trevor Noah, Comedy Central's Emmy® Award-winning "The Daily Show" host will return as master of ceremonies for Music's Biggest Night®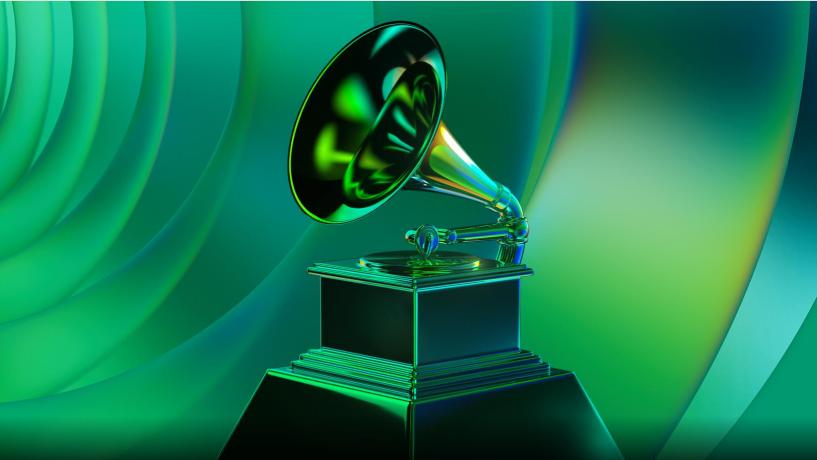 SANTA MONICA – The 64th Annual GRAMMY Awards® have been rescheduled and will now broadcast live from the MGM Grand Garden Arena in Las Vegas on Sun, April 3 (8-11:30 p.m., live ET/5-8:30 p.m., live PT) on the CBS Television Network and will be available to stream live and on demand on Paramount+.
Trevor Noah, Comedy Central's Emmy® Award-winning "The Daily Show" host and comedian, will return as master of ceremonies for Music's Biggest Night®. The show moved from its original date of Jan. 31 amid growing concerns surrounding the Omicron variant. News of the rescheduled date was initially shared via a joint announcement from the Recording Academy®, CBS and CMT.
With THE 64TH ANNUAL GRAMMY AWARDS shifting airdates, the CMT MUSIC AWARDS, country music's only entirely fan-voted award show, will move from its originally scheduled date of Sunday, April 3 to a later date in April.
Information about the date and location of the awards show will be announced in the coming weeks. This will be the inaugural broadcast of the CMT MUSIC AWARDS on the CBS Television Network. The show will also be available to stream live and on demand on Paramount+*.
Additional details about the dates and locations of other official GRAMMY® Week events, including the GRAMMY Awards Premiere Ceremony®, MusiCares® Person of the Year and the Pre-GRAMMY® Gala will be announced soon.
The 64th Annual GRAMMY Awards are produced by Fulwell 73 Productions for the Recording Academy.
'Jeopardy!' champ helps 83-year-old accept Trans people
Schneider recognized the challenges that come with being an openly Trans woman on national TV, but noted: "I thought it would be worse"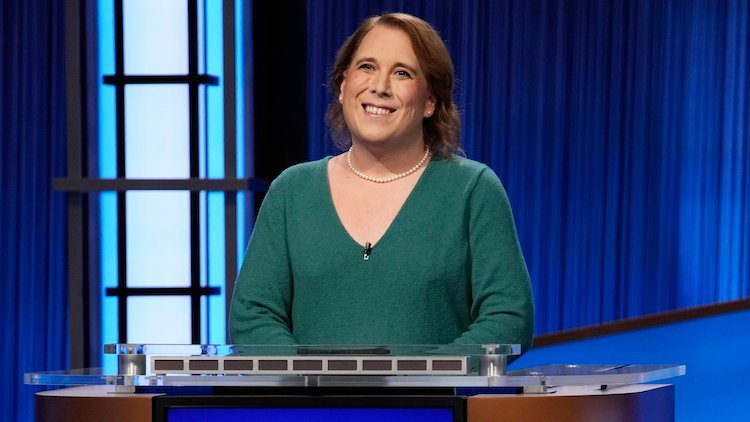 OAKLAND – Trans "Jeopardy!" champion Amy Schneider, the most winning woman in the show's history, opened up in a recent interview about learning that her TV presence helped an 83-year-old man learn to accept Trans people. 
In an interview with NPR, Schneider recognized the challenges that come with being an openly Trans woman on national TV, but noted: "I thought it would be worse."
Though Schneider has dealt with her fair share of transphobic comments on the internet, she told NPR's Ari Shapiro that she stays out of the comment sections because it's better for her mental health.
However, she did recall receiving one Twitter post that highlighted the positive impact of her visibility.
"After two to three years of conversation, you being on "Jeopardy!" every night has taught my dad to be accepting of Trans people," the post said, according to Schneider. "You're the first person he's used correct pronouns with, an 83-year-old man saying, this isn't too hard. Thanks for your message of love." 
"That is just one of the best things I could hear," Schneider said. "And that I've been able to do that, give people that experience – and if I'm helping them, that's what I want to do most of all."
On Friday, Schneider won her 33rd straight game, the third-longest winning streak in "Jeopardy!" history, amassing $1,111,800 in winnings.
Recently, the history-making contestant returned to Twitter after a brief hiatus sparked by being robbed at gunpoint over the New Year's weekend.
"Hi all! So, first off: I'm fine. But I got robbed yesterday, lost my ID, credit cards, and phone," she said, adding: "So, I doubt I'll even start writing tonight's game thread today, and if I keep winning, it may take a bit for me to get caught up. Thanks for your patience!"
Schneider, an engineering manager from Oakland, has been an inspiration to many during her historic run on the show. 
"Seeing Trans people anywhere in society that you haven't seen them before is so valuable for the kids right now that are seeing it," she told ABC affiliate KGO-TV in November, adding: "I'm so grateful that I am giving some nerdy little Trans kid somewhere the realization that this is something they could do, too."