Which gay couples will last and which will split?
Predictions for Hollywood's same-sex marriages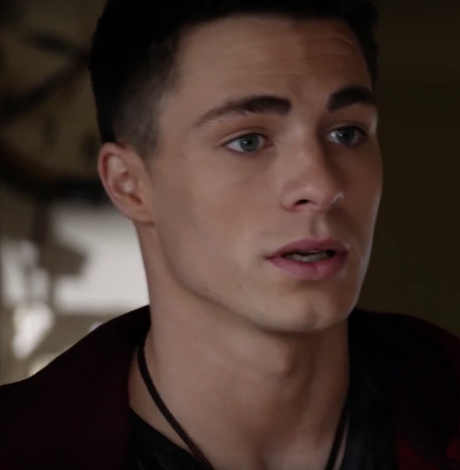 "You obviously have your mother's incredible compassion…and your father's steely ambition – whoever that may be." – Bill Maher to Ronan Farrow. Sounds like a case for 23AndMe.com.
Marriage is kinda like eating at Chipotle. It seems like a good idea at the time, but shortly thereafter you may find yourself rushing for the bathroom. I'm not opposed to marriage in general – or even gay marriage specifically. I think that this generation sees it as the natural progression of a relationship. But many gay people "of a certain age" never had the reality of marriage on the horizon. Once it became legal, loads of people took the plunge to be part of the movement. Alas, some movements race toward one's bowels.
Colton Haynes has one foot in that older group, and one in the younger generation. I guess you could say Colton straddles the age brackets – among other things. So I was not particularly surprised that he got engaged less than a year after coming out. That was as predictable as news that his "happily ever after" lasted roughly six months, which, to be fair, is longer than Kim Kardashian's first attempt. No official statement has been made, but Colton has unfollowed his hubby on Instagram and deleted all photos of them together from his social media – so that sounds official to me! As the coup de grace, Colton has recorded a song, because apparently now he's a chanteuse. This little ditty is called "Man It Sucks." If the man sucks well, I don't see a problem.
Then there's the marriage of Nate Berkus and Jeremiah Brent. I give this one odds of lasting till at least 2020, come hell or high water. But that doesn't matter to a member of the Duggar family. Well, a Duggar-in-law. Derick Dillard, who is married to Jill Duggar (of the "we don't believe in contraception" Duggars) and was previously on TLC's "Counting On." Curiously enough, he disappeared from the show under murky circumstances. Some say he was fired; others say he left of his own accord. Either way, he's unemployed and bitter. So why not lash out at a gay couple that has a show on the same network? Derick said, "What a travesty of family. It's sad how blatant the liberal agenda is, such that it both highlights and celebrates a lifestyle so degrading to children on public television as if it should be normal." First off, is TLC "public television?" Is "Nate & Jeremiah By Design" on between "Masterpiece Theatre" and "My 600 Pound Life"? Nate and Jeremiah are not perfect (although they do have pretty fabulous hair). I'm sure there's lots to criticize. But it's not like the oh-so-Christian Duggars are beyond reproach, either. Nate responded. "My hope with having a show like #NandJByDesign on @TLC, where we go into people's homes and welcome viewers into ours, is that we can start to break down barriers & normalize the way our family looks & the way our family loves."
My hope with having a show like #NandJByDesign on @TLC, where we go into people's homes and welcome viewers into ours, is that we can start to break down barriers & normalize the way our family looks & the way our family loves. @JeremiahBrent pic.twitter.com/NsCAeh1nxb

— Nate Berkus (@NateBerkus) April 27, 2018
When it comes to gay couples that might make it, my money's on Lance Bass and Michael Turchin. Just a hunch. Lance was in the news when *NSYNC got their star on the Hollywood Walk of Fame. It gave the famed quintet a chance to reunite, and Lance talked about why he didn't come out of the closet earlier. "I thought if I had come out, *NSYNC would be over. So I kept my secret, and our wildest dreams were coming true, and we were so incredibly thankful. And I still am. But so many nights on stage, I'd see so many young, gay fans, singing their hearts out, and I wanted so badly to let you know – I was you. I just didn't have the strength then. But I do today, and so let me say loud and proud to all my LGBT brothers and sisters who embrace me and show me the way to be who I am, thank you so much." Bravo!
After the star ceremony, there was a dinner at WeHo hotspot Delilah. All five boys were confirmed to attend, along with their loved ones and numerous friends. Alas, Justin Timberlake was a no-show. He did, however, join the others on a taped episode of "Ellen" where they played a spirited game of "Never Have I Ever." This game featured the group telling the truth about their previous sexual exploits (not surprisingly, Lance had the least to contribute). There were questions like have you ever hooked up with a fan, on the tour bus, with someone twice your age, etc. When asked if any of them had ever hooked up with a Spice Girl, Timberlake sheepishly said, "I Have." Of course, anyone reading this column already knows that he had a one-nighter with Baby Spice, Emma Bunton.
Since I'm still across the pond, it seems appropriate to answer an "Ask Billy" question from Tim in Surrey, England. "Have you come across the nude photos of Freddie Woodward? My mate told me they were online, but when I went to the website, they were gone."
This happens a lot to nude photos. First, for my U.S. fans, let me explain who Freddie Woodward is. He's a 22-year-old British diver – sigh, I know, yet another hot diver! Whilst he claims to not be gay, one cannot deny his attractiveness – or his perfectly pert posterior, which he's previously paraded. Now we can add to that his ponderous piece, which appears to be close to three meters (but you know how things appear larger on camera). You'll spring out of your shorts when you see it on BillyMasters.com.
When we're measuring in meters instead of inches, it's time for me to end yet another column. No matter whether you're a metric or an imperial man, you'll wanna check out BillyMasters.com – the site that'll always leave you moist. If there's something on your mind, jot it down and send it to me at [email protected], and I promise to get back to you before Colton returns my wedding gift (and I re-gift it to that other wedding I'm headed to). Until next time, remember, one man's filth is another man's bible.
Master and student go to war in 'The Tutor'
An unsatisfying thriller that fails to surprise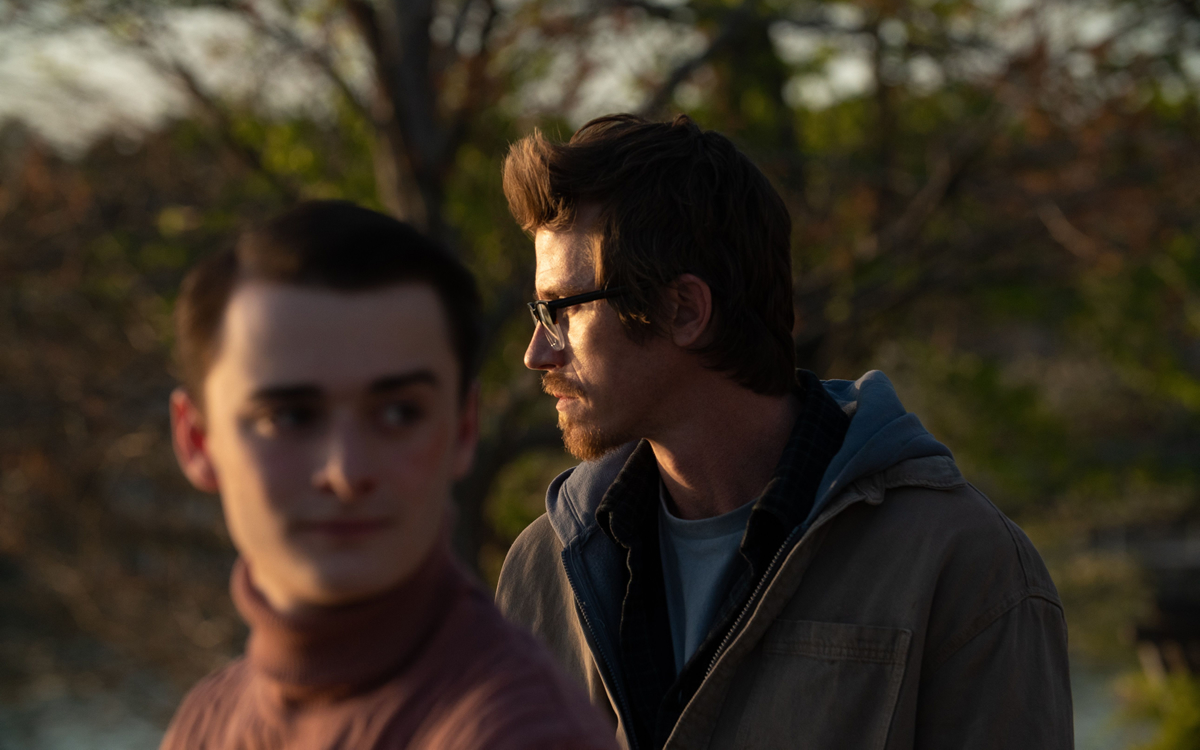 There was a time when horror movies weren't taken nearly as seriously as those falling into the more so-called "legit" genres. Even the now-iconic early masterpieces from the silent and early sound eras were largely dismissed by critics as mere lowbrow entertainment enhanced by big studio production values, offering little but shock value and occasionally a clever script and a memorable performance or two.
Today, of course, there is widespread critical appreciation for the horror genre. In recent years, especially, the horror movie field has taken a sharp step up in terms of ambition and perceived legitimacy, with smart and multi-layered movies from artists like M. Night Shyamalan, Guillermo Del Toro, and Jordan Peele pushing boundaries and daring to let the genre wear its once-coded cultural subtext on its sleeve.
"The Tutor," from sophomore feature director Jordan Ross and screenwriter Ryan King, clearly aims to be cut from that same cloth. It centers on Ethan (Garrett Hedlund), a professional academic coach whose ability to improve his pupils' educational standing has placed him highly in demand among the rich and elite; despite his success, Ethan and his girlfriend Annie (Victoria Justice) – who are expecting their first child as they make plans for a future together – are struggling financially, making it impossible for him to refuse a secretive, under-the-table offer from an anonymous one-percenter who wants to hire him at a life-changing daily rate to tutor his teenage son Jackson (Noah Schnapp). However, true to the old adage about things that seem too good to be true, Ethan soon discovers that not all is as he expected; arriving at his new employer's palatial estate, he finds it mostly deserted – save for a butler, a pair of vaguely insolent houseguests, and Jackson himself. Though his new student turns out to be a promising one, Ethan is disturbed by the teen's almost obsessive fascination with his private life; despite his efforts to maintain a healthy distance, Jackson's increasingly inappropriate overtures continue to escalate, and soon the boy's intrusions threaten to sabotage the tutor's life and career before he can even make sense of what's behind them.
At first, Ross's movie seems rooted in the familiar horror trope of the Damien-esque child of privilege, a creepy rich kid (in this case, a more grown-up version) whose demeanor suggests something evil lurking beneath his scrubbed and pampered exterior. However, as any horror fan knows, the more recognizable a trope may be, the less trustworthy it becomes – because if there's anything a good horror story likes to do, it's to pull the rug out from under us by turning our expectations on their ear with a clever, unforeseeable twist.
That makes it difficult to discuss "The Tutor" without giving away too much; though anyone who has watched a lot of films like it will find it easy to spot the sleights of hand Ross and King employ to misdirect their audience's attention, it's probably best to avoid the specific details of how the plot eventually unfolds. Instead, we can simply sum things up by calling it a cautionary tale about the dangers of judging a situation – or a person – based on appearance alone.
Citing Alfred Hitchcock and David Fincher as his influences, Ross approaches his movie more as a psychological thriller than as outright horror; there's little onscreen violence, and the tension is built more on uncertainty than fear. Nevertheless, he leans into the macabre with his brooding visual style, evoking a sense of dread. He also relies on a tight, streamlined narrative, moving with brisk and broad strokes through the preliminaries to get right into the business of unsettling us. In this way, he gets us invested quickly and manages to deliver a solid first half that makes up in creep factor for what it lacks in intricate plotting.
It also uses this not-so-slow build to introduce some intriguing themes. Most obviously, it plays with our cultural biases around money, class, and privilege, emphasizing both the extravagant luxury of Jackson's home and the smallness of Ethan and Annie's humble apartment, not to mention the teen's disregard for boundaries and the thinly veiled, mocking arrogance of his dissolute cousins (Jonny Weston, Ekaterina Baker), who may be more tied up in Ethan's dilemma than their seeming disinterest in him suggests.
Then there's the undercurrent of queerness – another familiar horror trope – that manifests in Jackson's apparent "infatuation" with his new teacher and becomes one more red flag for Ethan to dismiss and ignore if he wants to keep his lucrative gig. The casting of Schnapp – the young "Stranger Things" star who came out as gay in January after previously disclosing that his character in the Netflix hit series is also queer – plays into the expectations we have of these scenes.
On the subject of the casting, Schnapp gives an impressively nuanced performance in a volatile role that is both very different and oddly similar to the one his fans know him for, and manages to keep our sympathies – if not always our trust – even when he's on his worst behavior; he also sparks a believable chemistry with Hedlund, whose role positions him as a proxy for the audience. The latter succeeds by making Ethan as much an "everyman" figure as possible for a character whose defining feature is his intellectual prowess; still, he keeps a palpable distance from the audience when it comes to his inner landscape, something that works in his favor once the story begins to sow doubt about what's really going on.
Unfortunately, after "The Tutor" gets all its pieces in place and begins to move toward a climax and a final confrontation, it doesn't quite deliver on its promise. Instead of delving deeper into the mystery it's worked to establish, it devolves into a game of cat-and-mouse that sometimes stretches credibility a little too thin in the name of raising the stakes and ends up feeling more like a particularly dark episode of "Scooby Doo" than it does like "Strangers on a Train." Less forgivable, perhaps, is a tendency to reveal previously withheld and unknowable key information as a device for shifting the plot – and our assumptions – in a different direction. Used once, it feels like a cheat; used repeatedly, it feels like laziness.
Of course, all this is part of the movie's tactic to "gaslight" us so that we won't see what's coming. Yet somehow, we still do.
"The Tutor" does have reasons to recommend it. Besides Schnapp and Hedlund, it offers a striking, dramatic visual aesthetic and a sumptuous location setting. It also offers some food for thought by exploring certain thematic elements about narcissism and toxic masculinity, though to say more about that might constitute a spoiler.
Still, by the time it delivers its final surprise twist, it won't be much of a surprise to most viewers; and while provocative themes might stimulate some conversation after the final credits roll, they don't do much for creating a satisfying thriller. Or, for that matter, a scary one.