Rep. Mark Takano promises to 'amplify the voices' of justice seekers
Equality means fighting for the rights of others, too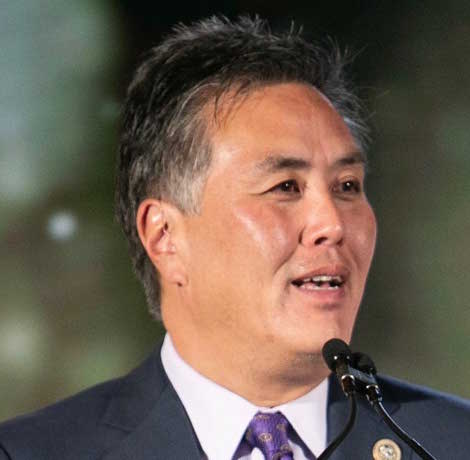 (Editor's note: On the eve of the week the U.S. Supreme court is expected to rule on the Masterpiece Cakeshop marriage equality vs 'religious liberty' case and the constitutionality of President Trump's Muslim Ban, out Rep. Mark Takano, a Democrat from Riverside County, promised to stand up and speak out for all those facing discrimination. Here's an excerpt from his remarks accepting the Amplify Equality Award from Equality California in San Francisco Saturday night, May 12. – Karen Ocamb)
I'm proud to accept the Amplify Equality Award tonight. Though in truth, I feel that this is an award that should be presented to all of you. Because it is organizations like Equality California that have helped make LGBTQ voices heard on issues of civil rights and equality that go beyond our own community.
I am, of course, the first openly gay person to be elected to Congress from California. And, as I like to remind my friends from San Francisco, I was elected from the Inland Empire — from Riverside County.
When I ran for Congress in 2012, I told the voters of my district that the person who represents Riverside in the House must be one of the strongest advocates for the environment. Because having lived in the IE [Inland Empire] during the years when dirty air posed significant health risks, we know why clean air is important.
I feel the same way about the LGBTQ community and broader civil rights issues.
Ten years ago today, a same-sex couple could not marry in California, or in 48 other states. There were only two openly LGBT members of Congress. And LGBTQ patriots could not serve in our armed forces.
Today, marriage is a right throughout America. Seven openly LGBTQ Americans serve in Congress. And whether President Trump likes it or not, gay, lesbian, bisexual and, yes, transgender Americans proudly wear the uniform of our country.
LGBTQ people have seen just how quickly progress can come in America. But we also know that this progress can be hard, and sometimes fleeting. As people who have suffered persecution and discrimination, we understand that a true dedication to equality means fighting for the rights of other communities just as hard as we fight for our own.
That is why I am just as outspoken in defense of DREAMers as I am the rights of LGBTQ Americans. That is why I will fight just as hard against the President's Muslim Ban as I will in favor of allowing transgender Americans to continue serving in the military.
Because a nation where people who may not share our religion or nationality can lose their rights is a nation where we can lose ours.
My family learned this lesson the hard way in World War II, when xenophobia and racism forced thousands of Americans of Japanese descent, including my parents and grandparents, into internment camps. Some of our veterans have learned this lesson more recently when, after risking their lives for the United States, they have been deported from this country simply because they weren't born here.
LGBTQ Americans have seen firsthand the harm that discrimination can do. Too many in our community still face deep challenges, and please know that my out Congressional colleagues and I will never stop fighting for a comprehensive LGBTQ civil rights bill. The Equality Act, sponsored by my friend David Cicilline of Rhode Island, is currently being blocked by the Republican majority in Congress. But with your help, the next House of Representatives will pass a bill that permanently enshrines our rights into law.
We can fight to pass the Equality Act and still make our voices heard when our friends and neighbors are attacked for who they are, where they are from, or how they pray.
Each of us is so fortunate to be in this room tonight. I am only here because my family overcame their internment, and the loss of wealth and the loss of dignity that came from it, and still believed in this nation enough to rebuild and persevere. We are only here because so many LGBTQ leaders, who are no longer with us, took those first brave steps down the path to equality.
And so I accept this award not as a recognition of anything that I have achieved, but as a challenge that I will strive to meet. A challenge to use my position to amplify the voices of those calling out for justice. A challenge to take the perseverance and bravery of the leaders who came before me and amplify it out to everyone still struggling for the rights and respect we all deserve.
To find out more about Rep. Mark Takano, visit his congressional website.
Anti-LGBTQ+ Libs of TikTok hit with [another] 7 day suspension
LGBTQ activists pushed for Twitter to permanently ban Libs of TikTok from its platform permanently although so far no actions have been taken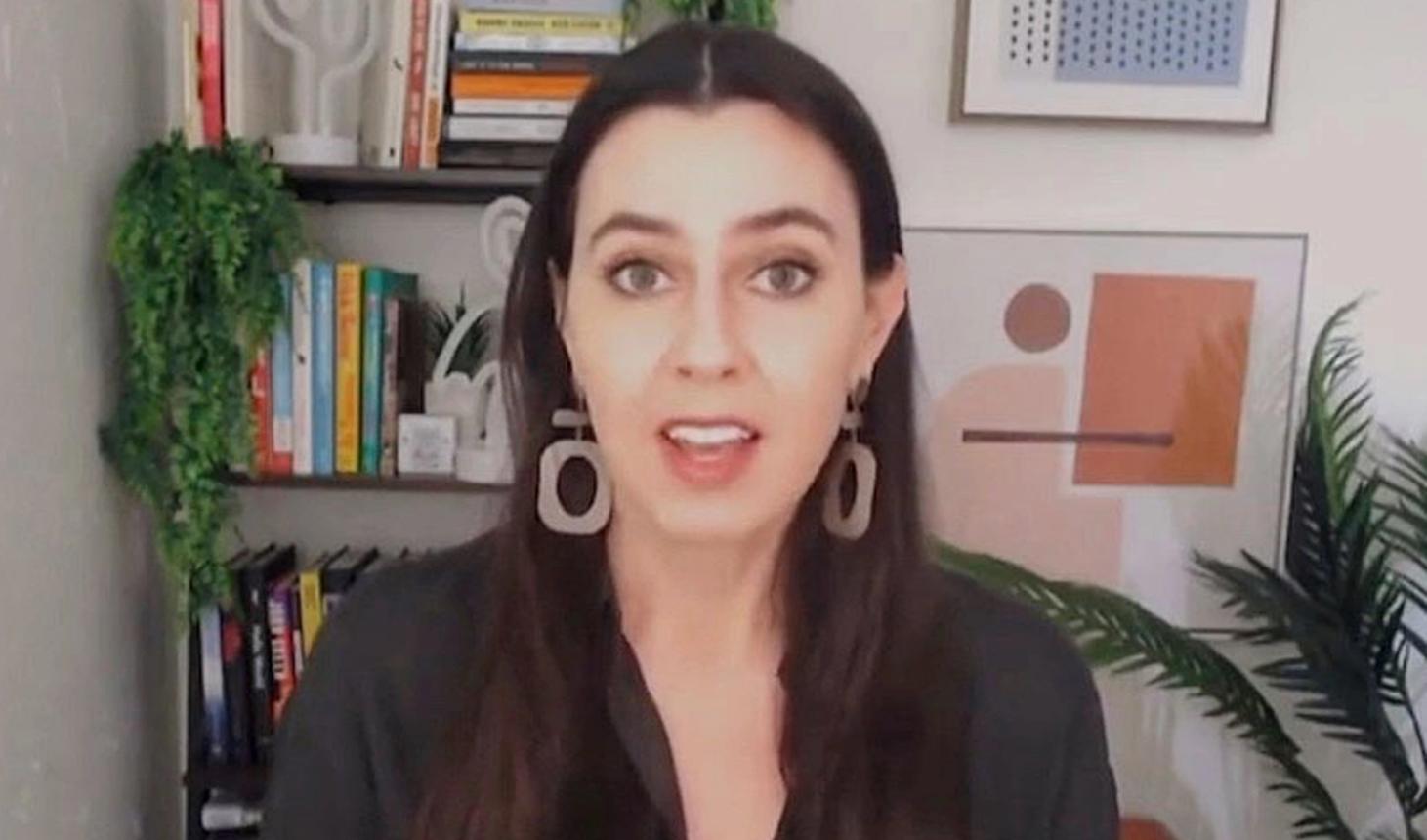 SAN FRANCISCO – The social media account Libs of TikTok, known for its attacks against LGBTQ people, was suspended from Twitter for seven days on Sunday, according to a letter made public Wednesday.
James Lawrence III, a lawyer at the Raleigh-based Envisage Law representing Raichik, sent the letter to Twitter's head of legal, policy and trust Vijaya Gadde – requesting the account be reinstated. It claims Twitter "again wrongfully" suspended Chaya Raichik, who runs Libs of TikTok.
The Los Angeles Blade reached out to Gadde for comment. The request has not yet been returned.
The account has not made a post on Twitter since Sunday.
Libs of TikTok has grabbed headlines for spreading what advocates call anti-LGBTQ hate speech. In August, the account was temporarily suspended from Meta's Facebook for falsehoods attacking Boston Children's Hospital's gender-affirming treatments. The hospital received "well over a dozen distinct threats" following a harassment campaign, according to FBI Special Agent in Charge Joseph Bonavolonta.
More recently, the American Library Association (ALA) sent a letter to FBI Director Christopher Wray expressing concerns about the ongoing serious threats directed toward libraries, asking the FBI to launch an investigation. Raichik, a former Brooklyn real estate agent, promulgated many of the disruptions and threats on social media.
"Our client's reporting may be offensive to Twitter users, including users who identify with protected categories, but that is not sufficient in and of itself to cut LOTT off from your company's platform and our client's audience," Lawrence wrote.
According to the letter, Twitter has suspended the account multiple times – the last coming a month ago.
In a Substack blog post, Raichik said she is the target of a "harassment campaign from the Left to deplatform" her.
"The truth is I haven't engaged in hateful conduct," she said. "I've just exposed the Left's depravity by reporting the facts. There's no rule against that, so they have to make up violations I've never committed."
A spokesperson for GLAAD, an LGBTQ media advocacy group, previously told the Blade the account was "synonymous with maliciously targeting LGBTQ organizations, people, and allies by posting lies, misinformation, and blatant hate,"
In addition, Raichik said she is "not taking it lying down," vowing to sue Twitter if it permanently suspends her Libs of TikTok account. She also asked for donations through her legal defense fund to cover "legal fees associated with fighting back against not only Big Tech, but every single media outlet that has lied about me to try and get me deplatformed."
On Twitter, LGBTQ activists pushed for Twitter to permanently ban Libs of TikTok from its platform.
"They need to be suspended PERMANENTLY," said Alejandra Caraballo, a clinical instructor at Harvard Law School's Cyberlaw Clinic. "No other account has gotten this much special consideration or consecutive lockouts without a permanent suspension. It's clear they are getting special treatment."
American Library Association asks FBI to investigate threats
The letter also specified attacks on social media platforms. Many of these threats have been initiated specifically over LGBTQ+ books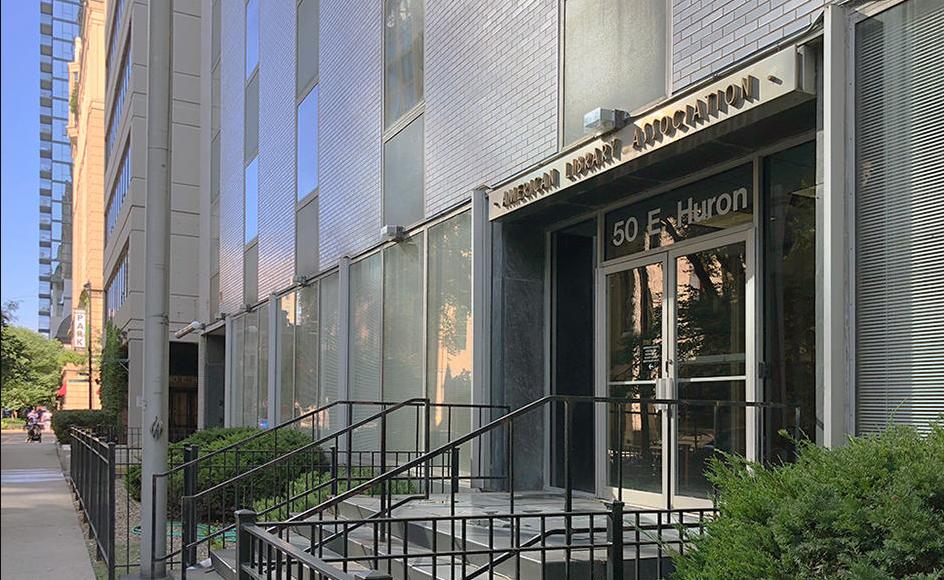 CHICAGO – On Monday the executive board of the American Library Association (ALA) sent a letter to FBI Director Christopher Wray expressing concerns about the ongoing serious threats directed towards public and school libraries and library workers since last Spring and asking Wray to launch an FBI investigation.
While the ALA Executive Board didn't state there was a direct connection between recent threats and opposition to library materials and programs, the board on behalf of its member libraires expressed deep concerns over the volume and intensity of the threats which have included violent disruptions of programs and verbal threats of physical harm.
The letter highlighted bombing or shooting threats that forced the temporary closures of Hawaii State Public Library System, Salt Lake City Public Library System, the Denver Public Library, the Fort Worth Public Library and the Nashville Public Library.
The letter also specified attacks on social media platforms over the past year. Many of these threats have been initiated specifically over LGBTQ+ books or books on race, along with violent threats and disruptions over drag queen story hours across the nation.
Notably, many of the disruptions and threats are promulgated by the Twitter account of Chaya Raichik, a former Brooklyn, New York real estate agent, who appears to be negatively obsessed with LGBTQ+ people.
When Raichik tweets to her 1.3 million followers, violence or threats of threats inevitably follow. The people acting on her tweets are very often members of the white supremacist group the Proud Boys, who analysts say have targeted nearly every event Libs of Tik Tok has tweeted about, and who rarely or never target events she doesn't tweet about.
Raichik also zealously targets transgender people with special emphasis on spreading lies and propaganda as she has reintroduced Anita Bryant 1970's era far-right anti-LGBTQ+ ideology and language, defining trans females and gay men as "groomers" which has reinvigorated anti-LGBTQ+ extremists.
"Libs of TikTok is synonymous with maliciously targeting LGBTQ organizations, people, and allies by posting lies, misinformation, and blatant hate," said a GLAAD spokesperson to the Blade.
In addition to the FBI Director, with a copy forwarded to Merrick Garland, Attorney General of the United States, the ALA is cautioning its members, urging that the "safety of library workers and patrons must be a priority. We encourage directors, supervisors and managers to review their institution's safety procedures with all staff so that everyone knows how to respond if they receive a threat or are threatened directly."
Transcript of the letter:
LETTER OF CONCERN TO FBI re: threats of violence in libraries: September 27, 2022
September 27, 2022
The Honorable Christopher A. Wray
Director
Federal Bureau of Investigation
935 Pennsylvania Avenue NW
Washington, D.C. 20535
Dear Director Wray:
We, members of the executive board of the American Library Association (ALA), are writing to register our concern over threats that are being directed at public libraries and library workers. In the past two weeks, bombing or shooting threats forced the temporary closures of Hawaii State Public Library System, Salt Lake City Public Library System, the Denver Public Library, the Fort Worth Public Library and the Nashville Public Library.
The bombing and shooting threats in these five metropolitan libraries come on the heels of other threats to library workers in school and public libraries, who have been increasingly targeted by violent disruptions of programs and verbal threats of physical harm, as well as attacks on social media platforms over the past year. In addition to documented instances reported in the media in recent months, library workers are reporting to ALA that they are receiving direct threats. We are concerned that these threats, some of which include the disclosure of personal details and false and defamatory claims, may lead to actual violence towards library workers.
Given the seriousness and proliferation of these threats of violence and other acts of intimidation increasingly taking place in America's libraries, we are gravely concerned for the safety of library workers and the millions of Americans who visit libraries each day.
We appreciate your attention to our concern about these threats to libraries and library workers and ask that you initiate an investigation as to whether there is any connection among them.
Sincerely,
The Executive Board of the American Library Association
Cc: The Honorable Merrick Garland, Attorney General of the United States
Congressional candidate Christy Smith & EQCA's Tony Hoang
Race to the Midterms 2: The Future of Democracy, Abortion Rights and Climate Change and on winning in November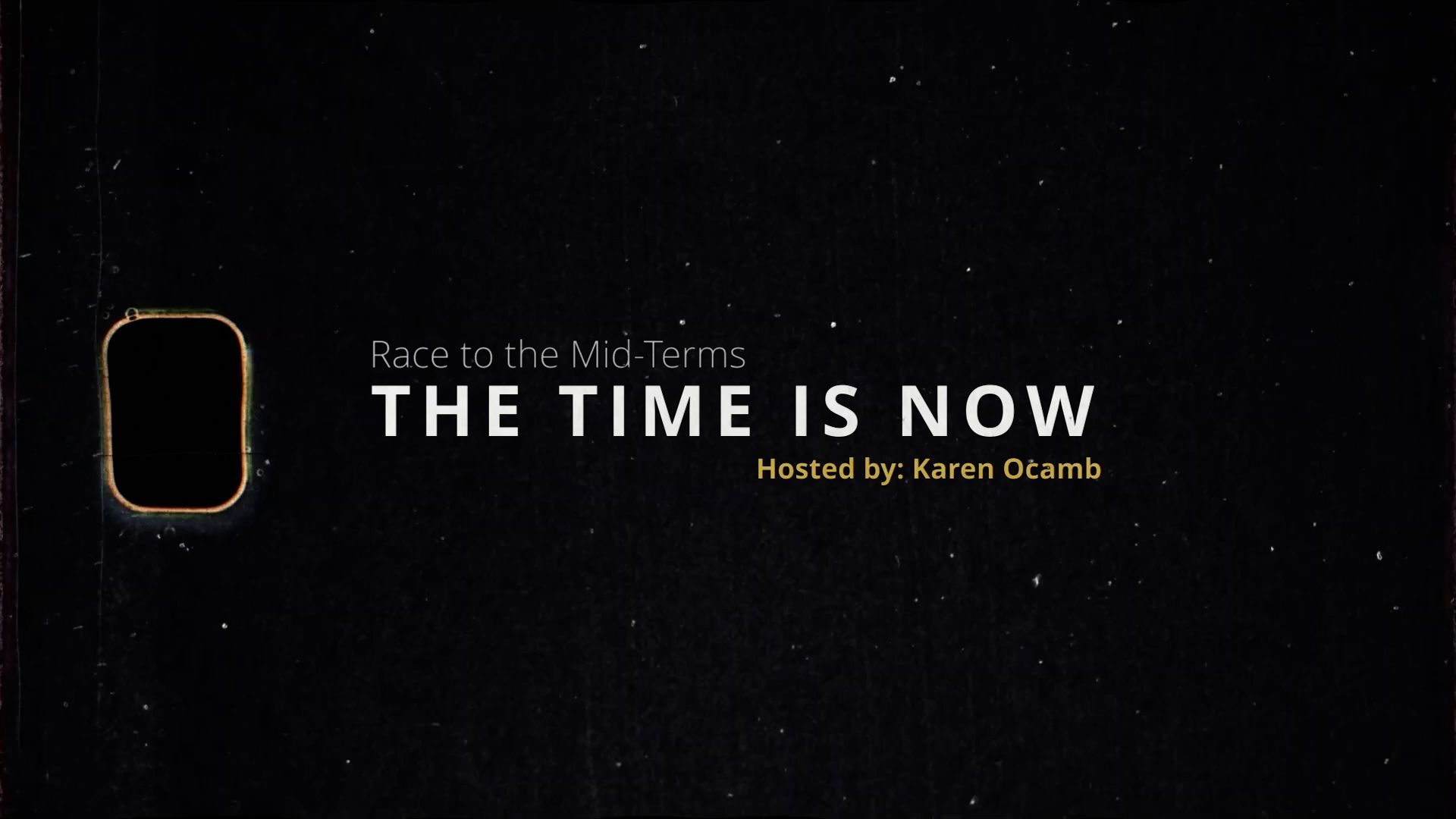 By Karen Ocamb | WEST HOLLYWOOD – Here's the unvarnished truth: if MAGA Republicans win the November 8 midterm elections, Donald Trump wins and we can kiss our democracy and our freedom goodbye.
Think this is an exaggeration?
No one really thought the US Supreme Court would overturn Roe v. Wade and put politicians in charge of women's bodies – but they did. No one thought there would ever be an actual coup attempt to overturn a legitimate election and a violent insurrection against the US Capitol on January 6, 2021 during the peaceful transfer of power — but we watched it live on TV in real time, as did the coup-prompting defeated president who was inciting the rioters.
Will Congress' January 6th Committee explain the unthinkable? Will the Department of Justice prosecute the evil domestic terrorists, including their cult leader? Or will we have to endure this chaos until either the Democrats safely secure both chambers of Congress or the MAGA Republican terrorists award their dark orange prince his hellish authoritarianism?
It all depends on us turning out in massive numbers to vote for Democrats this November 8.
There are patches of blue in the black sky. Tony Hoang, Executive Director of Equality California, whom we interview for the second episode of Race to the Midterms, has quietly created a rainbow staff that reflects our diverse state. "We really want to make sure that we reflect the diverse communities that we serve, whether that's around gender, gender identity, race and ethnicity," Tony says during our Zoom interview.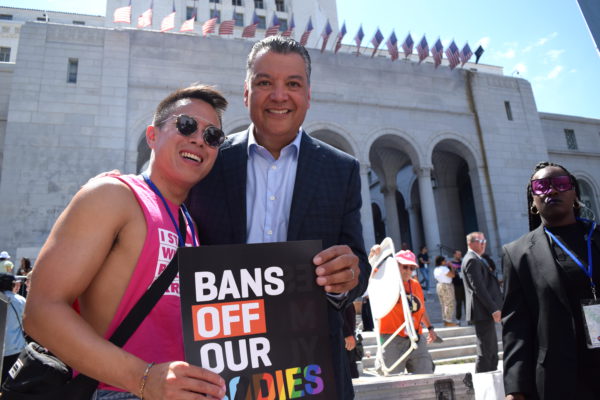 Equality California Votes, their new 501.C4 political action committee, posted their first ad for out gay candidate Will Rollins (see our interview with Will in Episode 1). "Obviously, this is one of the most consequential election cycles in our lifetimes. And if we want to protect the pro-equality majority that we have in the House, that road runs through California. And so, CA-41, the district where Will Rollins is in, is one of the most important congressional flip opportunities in California.
His opponent, Congressman Ken Calvert, for 30 years has voted against things like lowering prescription drug costs for seniors, against abortion rights and reproductive freedom and LGBTQ equality."
This victory in the Palm Springs area would be a major LGBTQ victory, turning this red seat blue.
"Going back to 1994, how Congressman Calvert came into office is that he was attacking a number of folks in our community, specifically Congressman Mark Takano, who has was not publicly out at the time but [Calvert] was using his LGBTQ identity in those attack ads. Obviously two decades later Congressman Takano is now an out member of Congress, proudly representing California," Hoang says.
"But for us, the sweet irony of being able to flip this seat by taking out a member who has been 100% against our community for years and years with someone that is openly LGBTQ is something that we are definitely committed to and pouring a number of resources into. I think on top of that, one thing that we were proud of in the redistricting cycle is given that this district represents the Greater Palm Springs area, and we were really committed to ensuring that we could maximize the political power of LGBTQ voters and our pro-equality allies in this district."
Hoang says Equality California is also working to win back reproductive rights. "We have been working hand in glove with their partners like Planned Parenthood and as well as others around California because we understand that abortion rights, reproductive rights, are LGBTQ rights. At the end of the day, we are talking about bodily autonomy and privacy. And we know after the Dobs decision, these attacks have been coming for quite some time."
"But," he continues, "as shown from the Supreme Court decision, they're not going to stop with just abortion rights. They're coming for LGBTQ rights. And for us, it's important that we stand in solidarity with our partners in the reproductive movement. And so, as part of that, what we are educating quite a lot of California members and our allies about is specifically around Proposition One that would enshrine the right to abortion access and contraception in the California Constitution….And so for me, it's been heartening to see all of our allies come together in this moment and really fight back against the hate that is out there."
We also interviewed Christy Smith, candidate for the CA-27 — my second-ever endorsement was for Christy Smith. Christy ran for Katie Hill's seat after Hill resigned. That race against Mike Garcia was so nail-bitingly close, she ran again. That race was also heartbreakingly close. But Garcia has become a full-throated Trump fanboy, hanging around with cultists like Marjorie Taylor Green. He was among the MAGA Republicans who signed the amicus brief to the US Supreme Court asking them specifically to overturn Roe v. Wade.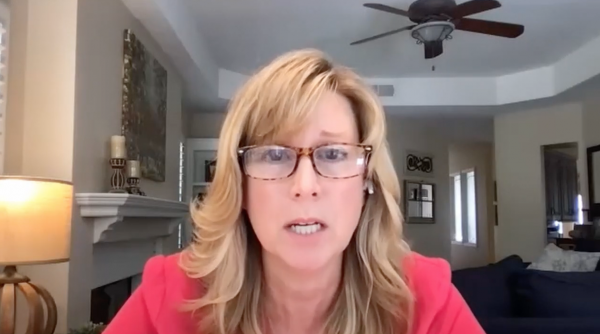 "Subsequent to that," Christy says in our interview, "he's one of the people who coauthored 'The Life Begins at Conception Act, which — don't let them fool you — is their roadmap for a national abortion ban. So, while my opponent now tries to hide in safe spaces and say, 'Well, abortion is safe in California — why are you so upset?' Really? They have clearly signaled — and Lindsey Graham the other day just doubled down on the fact that they plan to pursue a national abortion ban.
"But even aside from that," she continues, "we should never live in the kind of dystopian country where any person's rights vary from state to state. And you and I both know — we saw that for a very long time with gay marriage rights in this country, right? Where depending on where you live determines whether or not you can marry the person they love."
MAGA Republicans in Congress are "very comfortable operating in these spaces where they continue to chip away at fundamental rights to privacy and freedom," she says. "My opponent is right there on those extremes with these people. And the extremes are where our government is heading." Mike Garcia also voted against a bipartisan bill authored by Jan. 6 Committee members Reps. Zoe Lofgren from California and Liz Cheney from Wyoming that would help clear up and correct confusion underlying the belief system Trump touts as the "Big Lie."
My opponent is so extreme, he refused to vote for it," Christy says. "So, you can't say that you stand for democracy when you're literally actively working to take away – not only people's freedoms -but the structure of the democratic institutions and the structure that protect those freedoms."
Flipping this seat is a necessity.
Christy says that her top priorities if elected would be first addressing the needs of the North Los Angeles County communities she represents, especially transportation issues for commuters.
"We need to work on local and regional economic growth so people aren't commuting so far to have gainful employment," she says. "We really need to focus on an investment in our public schools. We are facing a national teacher shortage right now that could really devastate our public schools….If we don't come to terms with the fact that we have got to pay our teachers better, support them well, and keep politics out of their classroom, it's really going to be devastating to our kids and our schools."
Christy is also keen on urgently addressing climate change, which she considers "our biggest national security threat."
And," Christy says, "I agree with Tony. I think the LGBTQ community is next [on the GOP hit list. "That is really important work that we have to do to stem the tide of the very extreme movement that they're trying to push on America.
"You will always have an ally in me," she says to our LGBTQ people. "I came to the movement based on the work that my mom did. My mom was a home healthcare nurse and she was doing home health right at the time that the HIV/AIDS crisis gripped the country. And the stories that she would come home and share with me about what gay couples were going through and how their rights were being violated. And they were really left with so little support at a time of great crisis and need in their life. That just affirmed for me that everything that the LGBTQ community goes through are civil rights issues. And if we're going to get to true equity and parity in this country and have a future that speaks to the needs of everyone, this movement very much needs to continue to have a seat at the table. And that is work that I'm invested in doing. And it's more than just preaching to it — it's actually practicing it. So, I'm very proud of the diversity of my team that reflects the Rainbow Coalition and will continue to do so while I'm in public life."
Go to ChristyforCongress.org to find out more about how to elect Christy Smith to Congress.
Go here for the first Episode of "The Time is Now: Race to the Midterms" with Los Angeles County Democratic Party Chair Mark Gonzalez and CA-41 candidate Will Rollins.
Future of Democracy, Abortion Rights and Climate Change | Featuring Tony Hoang & Christy Smith: