A month of movies, just in time for Pride
Seven new movies we recommend for June viewing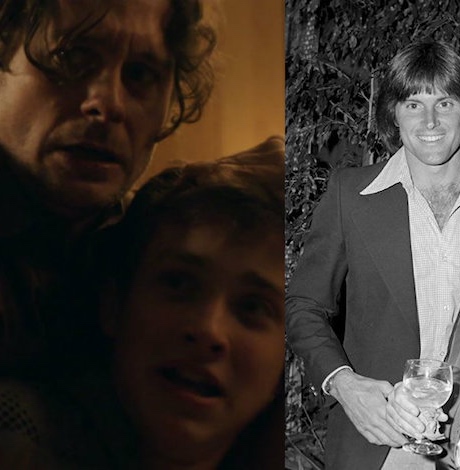 Pride month in LA is all about the festival and parade, of course, but it's also an exciting time for LGBT movie lovers as it's also now a tradition that several new queer-centric film releases come our way in June, this year starting with a trio of titles coming out this week.
"Discreet" (opening June 1) – From writer/director Travis Mathews comes this brooding thriller about a drifter named Alex (Jonny Mars), who copes with the trauma of his childhood sexual abuse through online-guided meditation – and by finding furtive, anonymous hookups with closeted men in the adult stores and seedy motels of rural Texas.  When he discovers that his abuser (Bob Swaffar) is still alive, he enlists an unsuspecting local teen (Jordan Elsass) to aid him in a sinister plan for revenge.
A meditation on the deadly consequences of internalized homophobia, Mathews' film is a look into a closeted lifestyle in which the most meaningful encounters must always be "discreet."  Constructed in fragmented scenes, it eschews detailed depiction in favor of an impressionistic approach which only gives us glimpses of the ugly secrets at its core.  It leaves much to the imagination – too much, perhaps, for viewers who prefer more concrete narratives – but this is by design; it's more of a mood piece, meant to envelop the viewer in the disconnected darkness of its deeply damaged central character and evoke the jarring rhythms of his isolated existence.
Though it manages to disturb without relying on graphic horror, the film is more successful at generating chills through political allegory – much of its unsettling tone is derived almost subliminally from the right-wing radio show that plays whenever Alex is in his van.  This undercurrent of extremist hatred seems to connect directly to the grim events of the story, turning "Discreet" into a disturbing portrait of "alt-right" America and the mentality that gave rise to the Age of Trump.
"The Fabulous Allan Carr" (VOD, June 5) – Jeffrey Schwarz – who has given us profiles of such gay icons as Vito Russo, Tab Hunter, and Divine – returns with a documentary about the self-made impresario and producer who rose from midwestern obscurity to glamorous Hollywood success before falling spectacularly from grace.  Relying on the usual mixture of archival footage and on-camera interviews with friends and associates, it presents us with a portrait of a man whose love for the escapist fantasy of Hollywood combined with his life-of-the-party personality to propel him to the heights of professional success.
Particularly interesting are the talk show clips revealing the '70s scenester at his flamboyant best, and the lengthy segment detailing his failure as producer of the Academy Awards – highlighting that notorious opening number that paired Snow White with Rob Lowe for a song-and-dance tribute to Old Hollywood.  However, though Schwarz manages to generate some empathy for Carr, he can never quite overcome the inescapable shallowness of his subject's persona.  A showman who built his career on glitz and glamour, and seemed incapable of understanding why "Can't Stop The Music" wasn't as big a hit as "Grease," Carr was the epitome of style over substance – and as result, the movie leaves the same inconsequential impression as the man himself.
Still, it's a fun trip down memory lane; full of the sights and sounds of the hedonistic '70s scene of which Carr made sure he was an integral part, and deep-diving into the campy delights of the work he produced, the documentary is certainly a crowd-pleaser.  Schwarz is a master of blending information with entertainment, and his approach is a perfect complement to the story he is telling here.  "The Fabulous Allan Carr" may not be the director's most satisfying work, but it's definitely worth an evening spent watching on your couch.
"Hearts Beat Loud" (opening June 8): In the Brooklyn neighborhood of Red Hook, Frank Fisher (Nick Offerman) – a middle-aged widower whose once-successful record store is failing – has music in his blood.  It's a love he shares with his soon-to-be-college-bound daughter, Sam (Kiersey Clemons), and, hoping to cement his connection to her before her eminent departure, he coaxes her to record a song during their weekly "jam" session and secretly uploads it to Spotify.  When it unexpectedly develops a following, Frank sees it as a chance to finally realize his lifelong dreams of musical success; but Sam, despite a blossoming relationship with her new girlfriend Rose (Sasha Lane), is anxious to leave Brooklyn and pursue her own dreams – which do not involve being in a band with her father.
Directed by Brett Haley (who also co-wrote with Marc Basch), this charming indie dramedy concentrates on character more than plot, exploring the relationship between father and daughter as they navigate the changes in their respective lives.  Their dreams both bring them together and pull them apart – and while there is never much doubt that the bond between them will survive the challenge, their journey together is engaging.  The film also scores points for its portrayal of the romance between Sam and Rose; never sensationalized or used as a point of conflict, their sexuality is merely a condition of the story – a model of positive LGBTQ inclusion in an onscreen narrative.
The always-watchable Offerman gives a characteristically fine performance, and the talented Clemons impresses as much with her powerful singing voice as with her acting; their chemistry together is perfect, making for a convincing and satisfying father-and-daughter team.  Also starring Ted Danson, Toni Colette, and Blythe Danner, "Hearts Beat Loud" is a worthy date-night addition to your Pride month schedule.
In addition to these, here are some upcoming titles to look for later in the month, with more information to come:
"Alex Strangelove": a new gay teen rom-com Netflix is dropping for Pride month (June 8).
"Between the Shades": a documentary about the power of labels in the LGBTQI community (Special screening at TCL Chinese Theater, June 11).
"A Kid Like Jake": Jim Parsons and Clare Danes in a story about two parents and their gender non-conforming four-year-old (Opening June 15)
"Alone in the Game": an inspiring documentary profiling out LGBTQ pro athletes (premiering on Direct TV, June 28).
Ellen signs off after 19 seasons
In her final monologue DeGeneres reflected on the journey across the years then took a moment to dance through the audience with Twitch
BURBANK – The lights went dark forever at the Warner Brothers Stage 1 complex on the lot at Warner Brothers Studio, home to the Ellen show, as comedian Ellen DeGeneres ended her daytime talk show after a 19 season run Thursday.
In a highly charged emotional hour, DeGeneres paid tribute to her staff, executive producers and a global audience of loyal viewers. Highlighting the end run of the show DeGeneres brought on guest Jennifer Aniston, the actress having been the comedian's very first guest on the first show.
My first guest and my last❤️ #JenniferAniston pic.twitter.com/ux046U3ZOH

— Ellen DeGeneres (@TheEllenShow) May 26, 2022
In her final monologue DeGeneres reflected on the journey across the years and she then took a moment to dance through the audience with her 'DJ' Twitch. During the course of the hour she discussed the progress that had been made since the series premiered in 2003, noting that she "couldn't say 'gay' on the show" when it started or make a reference to her wife, Portia de Rossi, because same-sex marriage wasn't legal.
"Now I say 'wife' all the time," she said. Noting that there was resistance to the show and that few gave it a chance of surviving, DeGeneres promised that she wouldn't be gone for long. "Today is not the end of a relationship, it's more of a little break," she said. "You can see other talk shows now."
My final monologue.❤️ #EllensFinalSeason pic.twitter.com/CrnW72klYV

— Ellen DeGeneres (@TheEllenShow) May 26, 2022
Crown Prosecution Service UK charges Kevin Spacey with sexual assault
The CPS told the BBC it could not confirm or deny whether or not Spacey will need to be extradited to the UK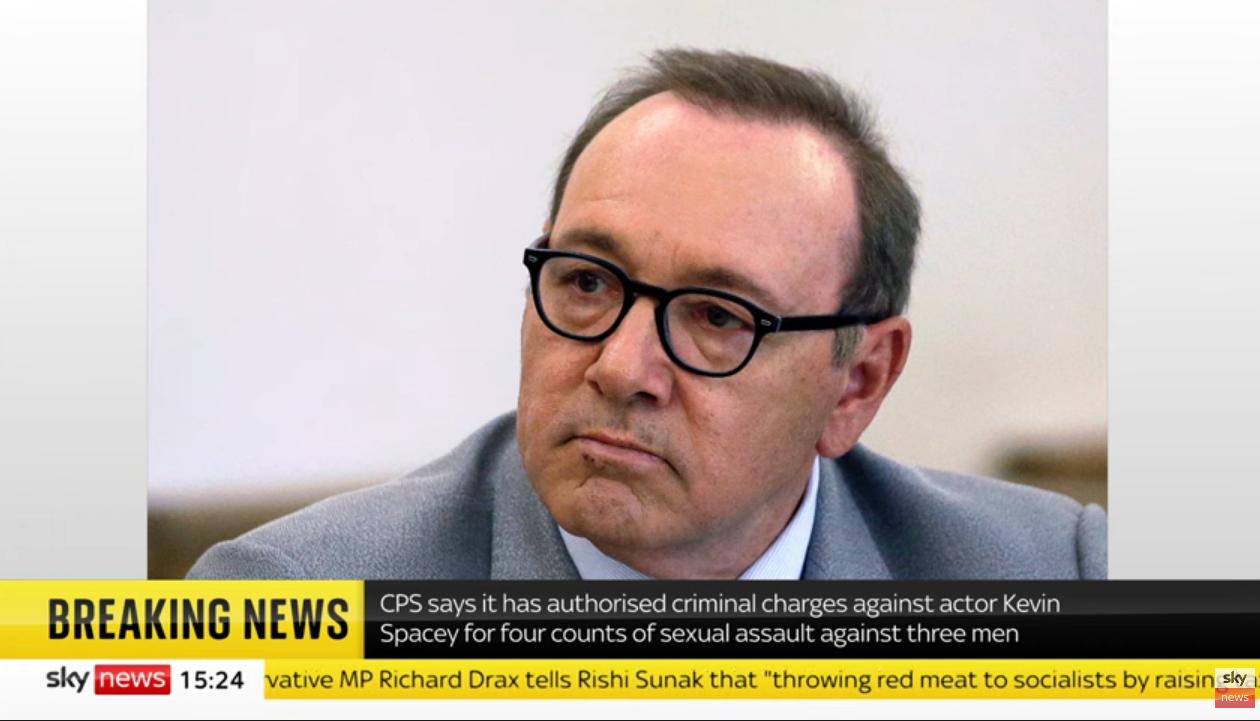 LONDON – The Crown Prosecution Service announced Thursday that actor Kevin Spacey has been charged with five counts including three complaints relating to sexual abuse, which is alleged to have taken place in London, and one in Gloucestershire during the time period between 2005 and 2013.
Crown prosecutors told media outlets that the decision to move forward was based on a lengthy investigation by the Metropolitan Police Specialist Crime Directorate at Scotland Yard. The Directorate is a national police agency which handles specialist crime investigations such as e-crime, sex crimes (paedophile unit) or kidnappings.
In its reporting Thursday, the BBC outlined the cases against the actor.
The first two charges relate to alleged sexual assaults on a man, now in his 40s, in London in March 2005, while a second alleged victim, a man now in his 30s, is claimed to have been assaulted in London in August 2008.
The serious sexual offence charge – causing a person to engage in penetrative sexual activity without consent – also relates to the second alleged victim.
The third complainant relates to an alleged assault on a man who is now in his 30s in Gloucestershire in April 2013.
Rosemary Ainslie, head of the CPS Special Crime Division, told the BBC that following the Met's review of evidence the CPS had "authorised criminal charges against Kevin Spacey, 62, for four counts of sexual assault against three men".
She added: "The Crown Prosecution Service reminds all concerned that criminal proceedings against Mr Spacey are active and that he has the right to a fair trial."
The CPS told the BBC it could not confirm or deny whether or not Spacey will need to be extradited to the UK.
Spacey's alleged sexual assaults occurred while he was living in London and employed as the renowned Old Vic Theatre's artistic director in London between 2004 and 2015.
Spacey has been embroiled publicly and later in court over sexual assault allegations since October of 2017 when Out actor Anthony Rapp told the world that the Oscar-winning actor had tried to "seduced" him when Rapp was 14 years old.
Rumours about Spacey's behaviour had circulated in film and theatre circles for a considerable length of time previous to Rapp's allegation.
Spacey's response was immediate. He apologized and came out. "I'm beyond horrified to hear his story. I honestly do not remember the encounter, it would have been over 30 years ago. But if I did behave then as he describes, I owe him the sincerest apology for what would have been deeply inappropriate drunken behavior, and I am sorry for the feelings he describes having carried with him all these years," Spacey wrote on Twitter.
"This story has encouraged me to address other things about my life. I know that there are stories out there about me, and that some have been fueled by the fact that I have been so protective of my own privacy," Spacey said, adding "I now chose to live as a gay man."
In July of 2019, Cape and Island District Attorney Michael O'Keefe announced that a charge against Spacey which accused the actor of sexually assaulting an 18-year-old boy in a Nantucket, Mass. bar had been dropped.
In court documents, Cape and Island District Attorney Michael O'Keefe said the charge was dropped "due to an unavailability of the complaining witness."
News anchor Heather Unruh accused Spacey of getting her son, William Little, drunk at the Club Car, a bar in Nantucket, Mass., and groping him in July 2016 when Little was 18 years old.
In October of 2019, the office of then Los Angeles District Attorney Jackie Lacey announced that prosecutors have declined to move forward in a sexual battery case against the actor because the accuser had died.
That case, one of several involving accusations of sexual misconduct and assault by the Oscar winning actor, allegedly occurred after an October 2016 incident. A masseur had claimed that Spacey had inappropriately touched him in a sexual manor at a private home in Malibu as he was giving Spacey a massage.
A statement released by the LADA's office notes that the masseur's allegations against could not be proven without his participation in court proceedings. The alleged victim had also civil suit pending in U.S. District Court in Los Angeles against Spacey for the same incident.
Kevin Spacey charged with sexual assault:
Equality Florida's Nadine Smith named to Time's Top 100 list for 2022
"In the fight for equality in Florida, there has perhaps been no greater advocate for LGBTQ people than Nadine Smith"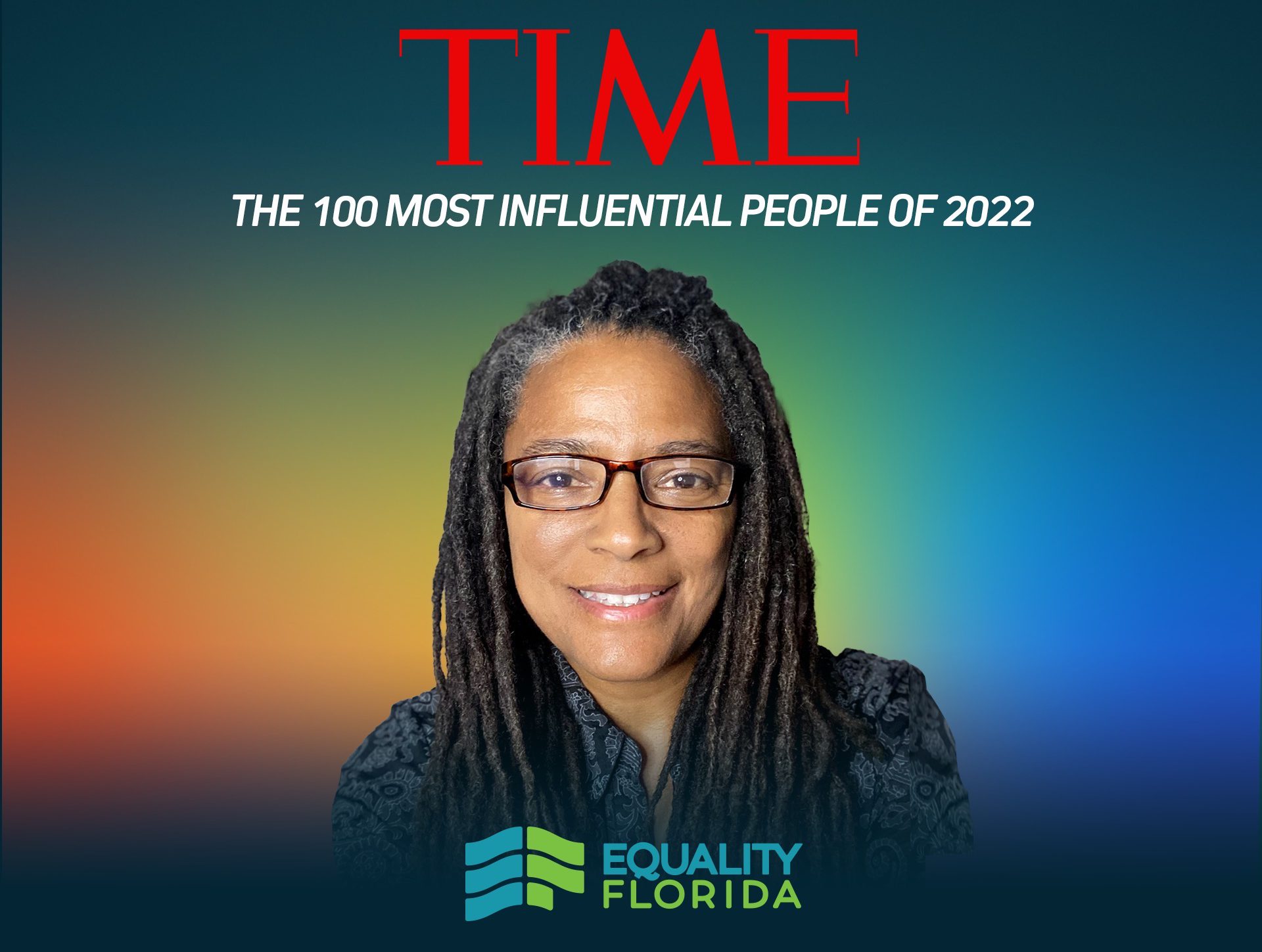 ST. PETERSBURG, FL. – Time magazine released its annual 100 most influential people list and this year one of the honorees was Equality Florida Executive Director Nadine Smith. In the biographical sketch accompanying Smith's listing, Time writer Kristen Arnett noted "in the fight for equality in Florida, there has perhaps been no greater advocate for LGBTQ people than Nadine Smith."
"I am deeply honored to be included in the TIME100," said Smith, a Black, queer woman. "This recognizes decades of work not only by me, but by the dedicated team of volunteers, staff and supporters I've had the privilege to work with at Equality Florida.  Our work is far from done as Florida, once again, stands at the center of the fight against extremism and hate.  We are bearing the brunt of a governor willing to sacrifice the safety of children and destroy our most basic liberties in his desperate bid to be President. But this is not simply Florida's fight. The wave of anti-LGBTQ, racist, freedom-destroying bills sweeping the country calls each of us to fight for our rights and, indeed, our democracy."
The list, now in its nineteenth year, recognizes the impact, innovation and achievement of the world's most influential individuals.
Smith comes from a long line of activists and barrier breakers. Her grandparents helped form the Southern Tenant Farmers Union to fight for the rights of sharecroppers. While in college, Smith co-founded IGLYO, the world's largest LGBTQ youth and student organization. She co-chaired the 1993 March on Washington that drew a million marchers and she was part of the first Oval Office meeting between a sitting President and LGBTQ leaders. In the aftermath of the Pulse Nightclub shooting, Smith and her team coordinated a national response including raising millions in direct resources for survivors and families of the 49 killed.
Smith's recognition comes as Florida has taken center stage in the right wing, anti-freedom agenda aimed at erasing LGBTQ people from classrooms, propagandizing curriculum, censoring history, banning books, and putting politicians in control of personal medical decisions.
"Florida Governor Ron DeSantis' presidential ambitions have fueled bills like Don't Say Gay, the Stop WOKE Act, a 15-week abortion ban, and dangerous national rhetoric that seeks to dehumanize LGBTQ people in service to the most extreme segment of his base," Equality Florida stated in a press release Monday.
The 2022 TIME100, and its annual list of the 100 most influential people in the world, with related tributes appear in the June 6/June 13 double issue of TIME, available on newsstands on Friday, May 27, and online now at time.com/time100.