A month of movies, just in time for Pride
Seven new movies we recommend for June viewing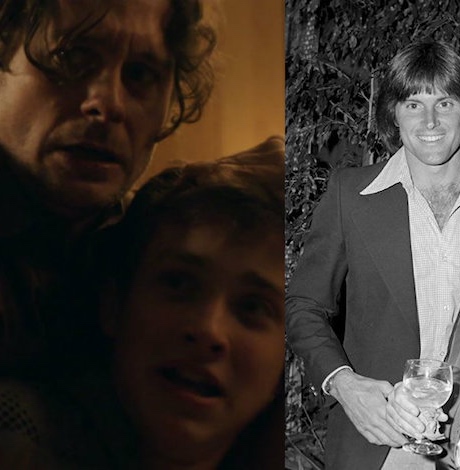 Pride month in LA is all about the festival and parade, of course, but it's also an exciting time for LGBT movie lovers as it's also now a tradition that several new queer-centric film releases come our way in June, this year starting with a trio of titles coming out this week.
"Discreet" (opening June 1) – From writer/director Travis Mathews comes this brooding thriller about a drifter named Alex (Jonny Mars), who copes with the trauma of his childhood sexual abuse through online-guided meditation – and by finding furtive, anonymous hookups with closeted men in the adult stores and seedy motels of rural Texas.  When he discovers that his abuser (Bob Swaffar) is still alive, he enlists an unsuspecting local teen (Jordan Elsass) to aid him in a sinister plan for revenge.
A meditation on the deadly consequences of internalized homophobia, Mathews' film is a look into a closeted lifestyle in which the most meaningful encounters must always be "discreet."  Constructed in fragmented scenes, it eschews detailed depiction in favor of an impressionistic approach which only gives us glimpses of the ugly secrets at its core.  It leaves much to the imagination – too much, perhaps, for viewers who prefer more concrete narratives – but this is by design; it's more of a mood piece, meant to envelop the viewer in the disconnected darkness of its deeply damaged central character and evoke the jarring rhythms of his isolated existence.
Though it manages to disturb without relying on graphic horror, the film is more successful at generating chills through political allegory – much of its unsettling tone is derived almost subliminally from the right-wing radio show that plays whenever Alex is in his van.  This undercurrent of extremist hatred seems to connect directly to the grim events of the story, turning "Discreet" into a disturbing portrait of "alt-right" America and the mentality that gave rise to the Age of Trump.
"The Fabulous Allan Carr" (VOD, June 5) – Jeffrey Schwarz – who has given us profiles of such gay icons as Vito Russo, Tab Hunter, and Divine – returns with a documentary about the self-made impresario and producer who rose from midwestern obscurity to glamorous Hollywood success before falling spectacularly from grace.  Relying on the usual mixture of archival footage and on-camera interviews with friends and associates, it presents us with a portrait of a man whose love for the escapist fantasy of Hollywood combined with his life-of-the-party personality to propel him to the heights of professional success.
Particularly interesting are the talk show clips revealing the '70s scenester at his flamboyant best, and the lengthy segment detailing his failure as producer of the Academy Awards – highlighting that notorious opening number that paired Snow White with Rob Lowe for a song-and-dance tribute to Old Hollywood.  However, though Schwarz manages to generate some empathy for Carr, he can never quite overcome the inescapable shallowness of his subject's persona.  A showman who built his career on glitz and glamour, and seemed incapable of understanding why "Can't Stop The Music" wasn't as big a hit as "Grease," Carr was the epitome of style over substance – and as result, the movie leaves the same inconsequential impression as the man himself.
Still, it's a fun trip down memory lane; full of the sights and sounds of the hedonistic '70s scene of which Carr made sure he was an integral part, and deep-diving into the campy delights of the work he produced, the documentary is certainly a crowd-pleaser.  Schwarz is a master of blending information with entertainment, and his approach is a perfect complement to the story he is telling here.  "The Fabulous Allan Carr" may not be the director's most satisfying work, but it's definitely worth an evening spent watching on your couch.
"Hearts Beat Loud" (opening June 8): In the Brooklyn neighborhood of Red Hook, Frank Fisher (Nick Offerman) – a middle-aged widower whose once-successful record store is failing – has music in his blood.  It's a love he shares with his soon-to-be-college-bound daughter, Sam (Kiersey Clemons), and, hoping to cement his connection to her before her eminent departure, he coaxes her to record a song during their weekly "jam" session and secretly uploads it to Spotify.  When it unexpectedly develops a following, Frank sees it as a chance to finally realize his lifelong dreams of musical success; but Sam, despite a blossoming relationship with her new girlfriend Rose (Sasha Lane), is anxious to leave Brooklyn and pursue her own dreams – which do not involve being in a band with her father.
Directed by Brett Haley (who also co-wrote with Marc Basch), this charming indie dramedy concentrates on character more than plot, exploring the relationship between father and daughter as they navigate the changes in their respective lives.  Their dreams both bring them together and pull them apart – and while there is never much doubt that the bond between them will survive the challenge, their journey together is engaging.  The film also scores points for its portrayal of the romance between Sam and Rose; never sensationalized or used as a point of conflict, their sexuality is merely a condition of the story – a model of positive LGBTQ inclusion in an onscreen narrative.
The always-watchable Offerman gives a characteristically fine performance, and the talented Clemons impresses as much with her powerful singing voice as with her acting; their chemistry together is perfect, making for a convincing and satisfying father-and-daughter team.  Also starring Ted Danson, Toni Colette, and Blythe Danner, "Hearts Beat Loud" is a worthy date-night addition to your Pride month schedule.
In addition to these, here are some upcoming titles to look for later in the month, with more information to come:
"Alex Strangelove": a new gay teen rom-com Netflix is dropping for Pride month (June 8).
"Between the Shades": a documentary about the power of labels in the LGBTQI community (Special screening at TCL Chinese Theater, June 11).
"A Kid Like Jake": Jim Parsons and Clare Danes in a story about two parents and their gender non-conforming four-year-old (Opening June 15)
"Alone in the Game": an inspiring documentary profiling out LGBTQ pro athletes (premiering on Direct TV, June 28).
Belgian Oscar contender strikes 'Close' to home
Exploring gender expectations we force upon our children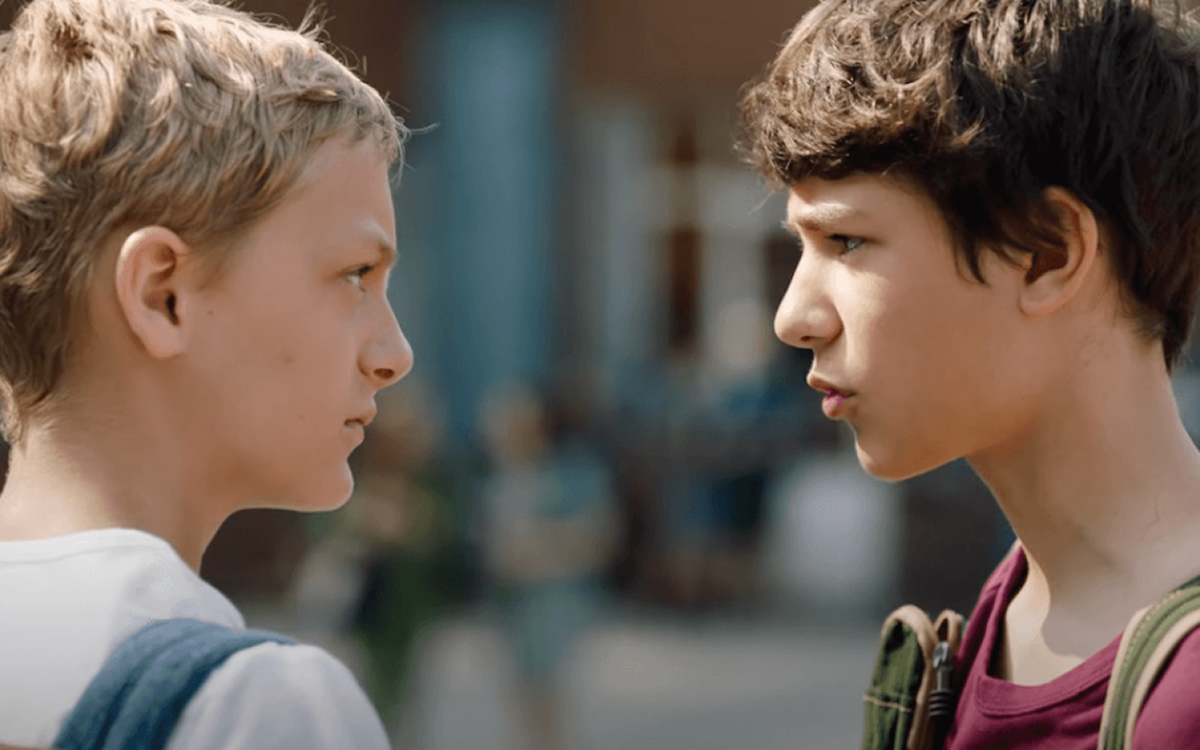 When queer Belgian director Lukas Dhont debuted his first feature film "Girl" at the 2018 Cannes Film Festival, it made quite an impression. As winner of the Caméra d'Or prize for Best First Feature, as well as the Queer Palm Award and a Jury Award for Best Performance for its star Victor Polster, it was quickly acquired by Netflix and catapulted Dhont onto the international cinema scene. He was even named on the Forbes "Europe 30 Under 30" list of business and industry professionals to watch.
Not all the attention heaped on his movie was positive, however. The tale of a teen trans girl seeking a career as a ballet dancer, it raised sharp objections from some queer and trans commentators for what they perceived as a sensationalized approach to gender dysphoria and self-harm, not to mention for the casting of cisgender actor Polster in the leading role; though other queer and trans voices – including real-life trans ballerina Nora Monsecour, who inspired the story and consulted with Dhont and co-screenwriter Angelo Tijssens during the writing process – were quick to defend the movie, the controversy nevertheless created a blemish on its reputation, and that of its filmmaker, too.
Now, Dhont is back with his second full-length film, and while it certainly marks an escalation of his success, it's not without its own detractors. "Close," based on experiences from his own childhood and again co-written by Tijssens, also took Cannes by storm, winning the Grand Prix Award this time, and has gone on to accumulate accolades from other festivals and awards bodies around the world; yet its subject matter, perhaps inevitably, has opened the filmmaker up to another round of criticism from queer observers who are uncomfortable with the story he has chosen to tell – or at least with the way he has chosen to tell it.
It centers on two young teen boys, Léo (Eden Dambrine) and Rémi (Gustav De Waele), tightly bonded best friends who start their first year of secondary school after a summer spent together in innocent but intimate companionship working on Léo's parents' farm. When new schoolmates begin to make comments about the closeness of their relationship, Léo begins to distance himself from Rémi, becoming involved with hockey and pursuing a camaraderie with the rougher, more athletic boys on his team instead; first confused, then devastated by his abandonment, the heartbroken Rémi is moved to a public schoolyard confrontation with his former friend, further driving a wedge between them and setting the stage for an unthinkable turn of events.
The film's provocative title is partly a nod to psychologist Niobe Way's book, "Deep Secrets: Boys' Friendships and the Crisis of Connection," which documents a study of intimacy among teenage boys – frequently using the term "close friendship" to describe their relationships – and was one of Dhont's inspirations for making the film. More than that, however, it's an important clue to what his movie is all about. Though the director revealed before making "Close" that it would be about a "queer character," there is no suggestion, either explicit or implicit, that its two teen friends have a sexual relationship with each other, or even that such a thing has ever crossed their minds; they are simply two boys, comfortable with each other in that tender and trusting way that only boys at their age can be. Likewise, there's no bullying, no aggressive or even "microaggressive" shaming; it's only their schoolmates' perceptions that introduce the suggestion this friendship might be something more – but that's more than enough to sour the sweetness between them, forcing us to question why some ways of being "close" are only OK for boys until they start to become men.
More to the point, perhaps, it begs the question of how this kind of low-key homophobia, so culturally ingrained that it is perpetuated without a flicker of awareness, remains persistent in a community that should know better. We don't see a lot of the adult world in "Close," but what we do see leads us to an impression that most of the grown-ups around Léo and Rémi are intelligent, educated, compassionate, and sensitive; their parents are unconditionally loving, and more than welcoming of the close companionship between their respective offspring. Yet throughout the film, throughout the boys' conflict and beyond, there is no adult figure in their lives who seems willing or able to broach the subject of sexuality, or to show by example that there's nothing about being queer – or even being perceived as queer – to be ashamed of.
These things, of course, are part of the criticism that has been leveled at the movie. Without positive messaging to counter its bleak narrative, some have seen "Close" as perpetuating a bevy of toxic tropes. Though we try to avoid spoilers, it's hard to discuss a movie like this without revealing that something tragic happens, and many have expressed disappointment that Dhont's film "punishes" its gay characters – even if we're never sure they're really gay. Further, in the absence of any affirmation of queerness (or even non-traditional masculinity), some have been troubled by an assumed reinforcement of a homophobic status quo within its narrative.
We can't – and won't – argue with any of those points. "Close" is a challenging film in the same way as "Tár," another controversial title among this year's awards contenders, in the sense that it presents a problem and doesn't offer a solution or tell you how to respond to it – yet unlike "Tár," it encourages us to feel things for its characters, and the consequences here are much more tragic. That might be especially true for queer men, certainly of older generations but still among today's youth, for whom the film may trigger traumatic memories that hit particularly close to home. That means, when it comes to deciding if you're up to the substantial challenges of watching it, you're on your own. (SPOILER ALERT: it's rough going, emotionally speaking.)
Still, "Close" is a beautiful film on a lot of levels. In the most literal sense, it's visually stunning, framed with an almost tactile up-close intimacy and brimming with the preternatural light that glows through Frank van den Eeden's delicate cinematography; in a larger sense, it strikes a resonant chord for anyone who has ever (is there anyone who hasn't?) experienced the terrible pangs of losing a childhood friendship, an unforgettable hurt it captures with heart-rending authenticity. Though we want our coming-of-age stories to be uplifting, there are some kinds of pain that cannot be erased, and it's to Dhont's credit that he doesn't try. He wants you to feel those feelings, and his movie is delicately crafted to make sure that you do, complete with the remarkable performances he elicits from his two underage stars.
That doesn't make it easy to watch, of course, but for those who are willing to take it on, it offers plenty of food for thought; and if the observations it makes about the gender expectations we force upon our children make you uncomfortable, then it's accomplished what it set out to do in the first place.