Bamby Salcedo calls out ICE for trans woman's death
Salcedo heads the first trans-led organization providing direct services to L.A.'s trans community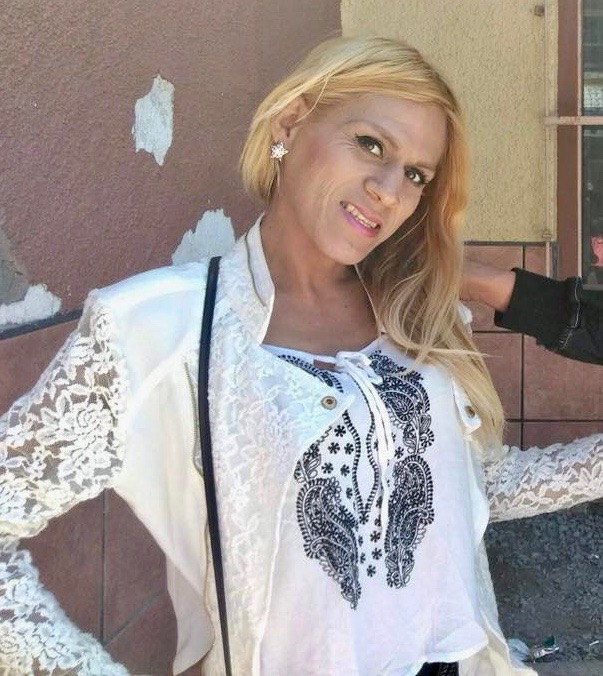 Bamby Salcedo has organized way too many vigils for her murdered trans sisters, shared way too many tears and shouldered way too many burdens of dashed expectations to think progress has come quickly or easily to the transgender community in Los Angeles.
On May 29, as President and CEO of the [email protected] Coalition, Salcedo called for a vigil to mark the death of Roxanna Hernandez, one of 25 trans women who travelled from Central America to the U.S. border as part of a 300-person caravan seeking refuge from the violence in the countries they fled. Hernandez had AIDS and turned herself in seeking help.
"Jeffry Hernandez, 33, entered ICE custody May 13 in San Diego. Two days later, ERO San Diego transferred her to ERO El Paso, and on May 16 Hernandez arrived at the Cibola County Correctional Center in Milan, New Mexico, where she was housed in the transgender unit," the May 25 ICE press release says. "On May 17, Hernandez was admitted to Cibola General Hospital with symptoms of pneumonia, dehydration and complications associated with HIV. Later in the day she was transferred via air ambulance to LMC, where she remained in the intensive care unit until her passing. LMC medical staff pronounced her deceased May 25 at 3:32 a.m. (MDT), and identified the preliminary cause of death as cardiac arrest."
The press release also notes that "Hernandez is the sixth detainee to pass away in ICE custody in fiscal year 2018, which began Oct. 1, 2017." The agency also insisted it followed proper medical care service protocols, adding: "Pursuant to our commitment to the welfare of those in the agency's custody, ICE annually spends more than $250 million on the spectrum of healthcare services provided to detainees."
"Roxana was one of those 25 trans women, who came to seek a better way of life," Salcedo told a group of about 25 demonstrators outside the US Citizen and Immigration Services field office in Downtown LA on May 25. "And now because she was trying to get a better life, and because she was running away from the violence she experienced in Honduras, she came to the U.S. to find death. The system is the one that killed her."
Salcedo wasn't buying ICE's explanation. "This news release by ICE is trying to diminish and devalue the life of our sister Roxanna!! The fact is, ICE let Roxanna die while she was detained," Salcedo said on Facebook. "ICE could have sent her to received treatment and care. People do not die from AIDS complications now days. People die because of denial of treatment and the institutional red tape that has been set up for us to not be able to receive the help and support that we need in order to save our lives. The processing standards that ICE has (are) just one more obstacle that impedes for us to be able to receive the assistance that we need while we are in the horrific hands of ICE detention."
Salcedo called out the inhumanity of the system. "ICE and immigration detention is a murder machine!! They do not care about who we are and why we are running away from our countries. We come here because they say that there is hope in this country. What hope is there when ICE and Homeland Security kill us?" she asked.
"ICE separates us when we disclose that we are HIV+ and Trans. That is what they did to Roxanna—they isolated her to let her die. They did not care for what she needed, the kind of treatment that she could have gotten, because ICE do not even have doctors who know and understand HIV/AIDS. It takes many weeks for one of us who discloses that they are HIV+ to be able to receive the treatment that we need and deserve. ICE is a killer machine! The current administration is creating assassins for pay—that is exactly what ICE does to our community!!!"
Salcedo says Hernandez was isolated "and died by herself, with no one to hold her hand and tell her that she was loved. This exact same experience happened to Victoria Arellano in 2007 when she was murdered by ICE. Eleven years later, history repeats itself. ICE is a murderer! This administration are murders! We remember and honor Roxanna, because #RoxannaVive en nuestros corazones!"
When she's not challenging ICE or anything or anyone else with anti-trans attitudes or actions, Salcedo runs the first trans-led organization in the country to provide direct services and advocacy to L.A.'s trans and gender non-conforming population through The Center for Violence Prevention & Transgender Wellness. Studies have long shown a disproportionate impact of discrimination and violence against trans and gender non-conforming individuals, resulting in high rates of unemployment, violence, suicide, homelessness, and incarceration.
"We decided that in order for us to empower our community directly, we needed to move into doing direct service provision for our community," says Salcedo. With a budget just over $1 million and a staff of ten employees, she has already outgrown its new space at 3055 Wilshire Center.
Salcedo's first grant for her new endeavor came from the Elton John Foundation in January 2016 for a re-entry program providing emergency support services to trans people being released from prisons, jails and immigration detention. Subsequent funding has come from the State of California Workforce Development Board and the City of Los Angeles to connect trans people with skills and training needed for a variety of jobs in California's hospitality industry as well as develop opportunities for trans people in existing work resource centers throughout the City.
At the start of 2018, the State of California's Office of Emergency Services began funding support services to transgender victims of violence and Salcedo's organization is most likely the first trans led organization to receive such funding from the state. The staff will provide case management and victim advocacy, including court accompaniment, assistance reporting crimes to police, and medical visits to clients. They are also in the process of setting up a free hotline for victims of violence to be staffed by a cohort of ten people who will be trained on how to answer calls and provide rapid response. Until the hotline is set up a "warm line" will be in place where victims can leave a message and expect a return call from staff within 24-48 hours.
Vital services also include a Drop-In Center that provides daily lunches; support to survivors of immigration detention and incarceration; leadership development; computer lab; ESL courses and employment and workforce development.
The primary reason Salcedo founded the organization is to respond to the continuous daily discrimination trans and gender non-conforming people experience when attempting to access basic services, oftentimes within the larger LGB community, and to step up and be proactive in addressing these issues.
"We, as trans people, better understand our specific needs and issues" she says. "So we wanted to make sure we address that and have a place where trans people can come and not only access services but also feel comfortable. We are building a safe place that is a family place, a safety net where people can come." And why not, she notes, after all there are specific places for men, women, youth… so why not a transgender specific place?"
A warm, family feeling permeates Salcedo's office, with a comfortable room for clients to sit down, relax, eat and have conversations with one another and the friendly staff there to provide peer support and mentoring. Spanish monolingual immigrants will find staff members who are able to communicate with them and support and advocate for them, especially clients who may have just been released from immigration detention. Many of them have fled their home countries to escape anti-transgender violence, including beatings and sexual assaults.
One client, a 22-year old Latina trans woman, learned about The Center for Violence Prevention & Transgender Wellness services through their volunteer pen pal program and financial assistance (money for calls, commissary, stamps) for trans detainees. She came there upon release from immigration detention last year, shattered from her experience and in search of support, which she found. Salcedo emphasizes, however, that non-Latina trans and non-gender conforming people are welcome, as well.
The center is located at 3055 Wilshire Blvd, Ste, 350, Los Angeles, CA 90010. Phone: (833) 847-2331, and through www.translatinacoalition.org.
WeHo hosts public hearing on PrEP & PEP February 23 at City Hall
Access to PrEP & PEP & adherence to recommended treatment are just 2 necessary steps in the efforts to reducing community transmission of HIV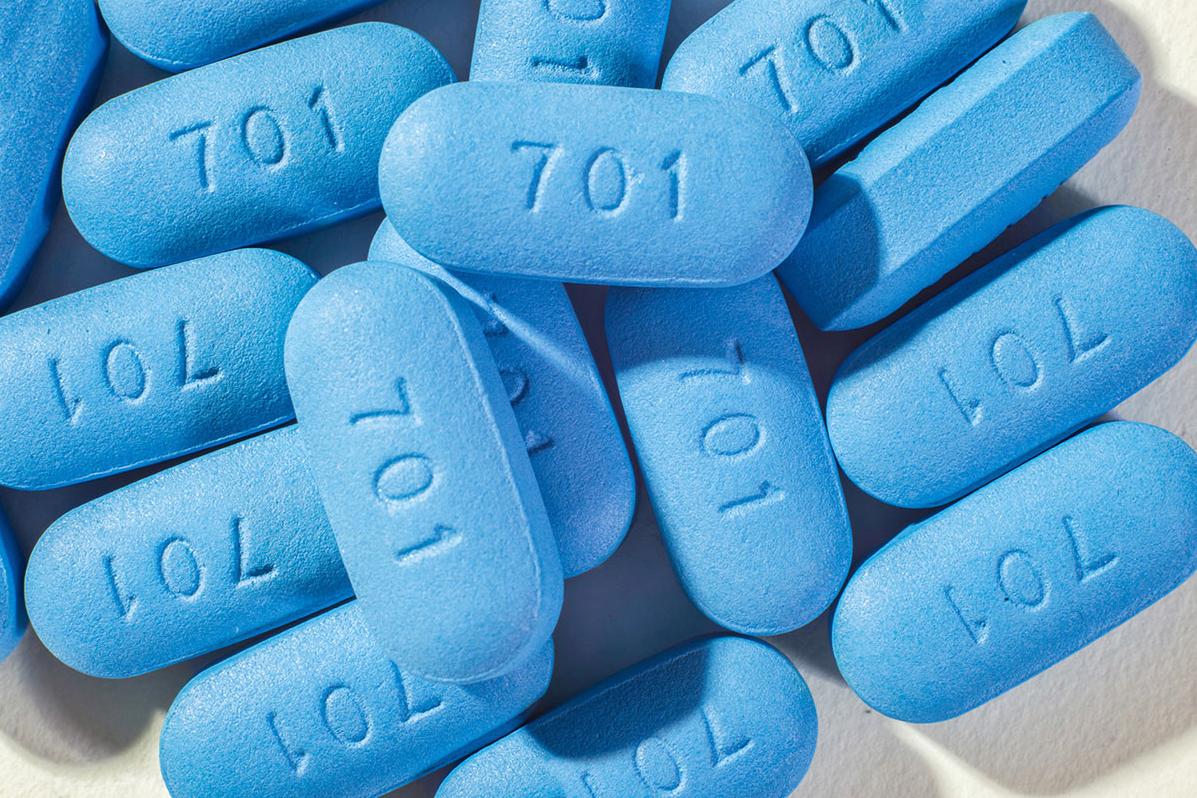 WEST HOLLYWOOD – The City of West Hollywood will host a public hearing to gather input from community members about whether individuals at high risk for HIV transmission are able to effectively access medications approved as part of FDA-approved protocols for Pre-Exposure Prophylaxis(PrEP) and Post-Exposure Prophylaxis (PEP).
City staff and officials have become aware from anecdotal information in the community that there may be barriers to easily accessing PrEP and PEP at pharmacies in Los Angeles County and other regions of the state.
While statewide legislation, SB 159, authorizes pharmacists to furnish PrEP and PEP without a physician prescription and prohibits insurance companies from requiring prior authorizations to obtain PrEP coverage, there is concern that national pharmacy chains and local pharmacies may not be participating in ways the legislation intended.
City outreach to local pharmacists indicates that many local pharmacists have not taken the California State Board of Pharmacy (CSBP) training to dispense PrEP and PEP, and may not have been aware of the training at all.
The City's aim in hosting a public hearing is to gather input from impacted residents and community stakeholders; findings will then be relayed to legislators and other key decision makers.
The public hearing is open to the public and will take place on Thursday, February 23, 2023 at 6:30 p.m. at the West Hollywood City Council Chambers/Public Meeting Room, located at 625 N. San Vicente Boulevard. Limited validated parking will be available in the adjacent West Hollywood Park five-Story structure.
Community members may view the public hearing live on WeHoTV on Spectrum Channel 10 within West Hollywood; by clicking on the 'Watch Live' link on the City's WeHoTV website page www.weho.org/wehotv; or through City's WeHo YouTube channel at www.youtube.com/wehotv.
It will also be live-streamed on streaming services such as AndroidTV, AppleTV, FireTV, and Roku. Digital streaming platform viewers can find programming by searching for "WeHoTV."
Individuals who would like to provide comments but are unable to attend the hearing, or who would prefer to share their experience directly, can send their comments by email to Hernán Molina, the City of West Hollywood's Governmental Affairs Liaison, at [email protected].
In January 2019, Senator Scott Wiener, D-San Francisco introduced SB 159 HIV: preexposure and postexposure prophylaxis. The bill, which was signed by Governor Newsom into law on October 7, 2019, seeks to make PrEP and PEP more readily available to HIV negative individuals who are at high risk of HIV infection. SB 159 does so, among other things, by:
Authorizing a pharmacist to furnish PrEP and PEP in specified amounts and requires a pharmacist to furnish those drugs if certain conditions are met, including that the pharmacist determines the patient meets the clinical criteria for PrEP and PEP consistent with federal guidelines; and
Requiring a pharmacist, before furnishing PrEP and PEP, to complete a training program approved by the California State Board of Pharmacy.
Having easy access to PrEP and PEP and proper adherence to the recommended treatment are just two necessary steps in the efforts to reducing community transmission of HIV. PrEP is a key prevention strategy for ending the HIV epidemic in the U.S.
The Centers for Disease Control and Prevention (CDC) reports fewer than 25% of the approximately 1-million Americans who could benefit from PrEP are using this preventative medication. One of the goals of the federal Ending the HIV Epidemic in the U.S. (EHE) initiative is to have 50% of people who could benefit from PrEP using it by 2025.
The HIV/AIDS epidemic has had a significant impact on the City of West Hollywood. The disease's elevated infection rate among gay men caused a devastatingly high number of deaths in the City in the era following the City's founding in 1984.
The City of West Hollywood was one of the first government entities to provide social services grants to local AIDS and HIV organizations. The City sponsored one of the first AIDS awareness campaigns in the country in October 1985 and the City's response to the AIDS crisis has been recognized as a model for other cities, nationally and globally.
In 2015, the City of West Hollywood City Council adopted the HIV Zero Strategic Plan. The City Council directed staff to work with social service providers, community clinics, the Los Angeles County Department of Public Health, and other governmental agencies to develop a strategic plan aimed at reducing the rates of transmission and slowing disease progression.
The City's HIV Zero Initiative embraces a vision to "Get to Zero" on many fronts: Zero new infections. Zero progression of HIV to AIDS. Zero discrimination. Zero stigma. The City currently contracts with APLA Health, Healthcare in Action, the Los Angeles LGBT Center, Men's Health Foundation, and Planned Parenthood to provide biomedical interventions, such as PrEP and PEP to community members at risk of acquiring HIV.
For more information, please contact Hernán Molina, the City of West Hollywood's Governmental Affairs Liaison, at (323) 848-6364 or at [email protected].
For people who are Deaf or hard of hearing, please call TTY (323) 848-6496.