Ros-Lehtinen talks retirement, slams Trump's military trans ban
Florida Republican to leave Congress at end of term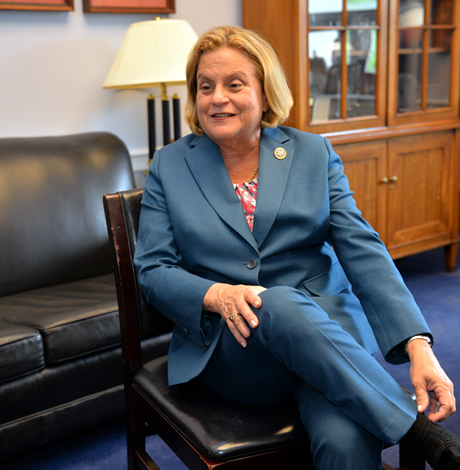 Retiring U.S. Rep. Ileana Ros-Lehtinen (R-Fla.) last week reiterated her criticism of President Trump over a host of issues that includes his effort to ban transgender people from the military.
"We're looking at Americans who want to sign up and serve our country," Ros-Lehtinen told the Washington Blade on May 21 during an interview at her office in the Rayburn House Office Building. "These are the bravest individuals, the most patriotic folks that we would want there."
"It just doesn't make any sense when we are still fighting in so many parts of the world," she added. "We need patriotic, committed, able to serve individuals, whether they are male, female, transgender."
Ros-Lehtinen, who was born in Cuba, was first elected to the U.S. House of Representatives in 1989. She was elected to the Florida House of Representatives in 1982 and was a member of the Florida Senate until 1989.
Ros-Lehtinen is the first Latina official elected to Congress. She currently represents Florida's 27th congressional district that includes portions of Miami-Dade County and most of the city of Miami Beach.
Ros-Lehtinen in April 2017 announced she will retire from Congress at the end of her term.
She did not vote for Trump and pointed out to the Blade that she doesn't "support him now." Ros-Lehtinen nevertheless stressed Trump did not factor into her decision to leave Congress.
"It was just time to go," she said. "Like the Bible says, to everything there is a season and this was the time to say OK, let's try something new."
Florida state Rep. David Richardson (D-Miami Beach), who is gay, and University of Miami President Donna Shalala, the former Health and Human Services secretary during the Clinton administration, are among the Democrats running for Ros-Lehtinen's seat. Republican candidates include Miami-Dade County Commissioner Bruno Barreiro and María Elena Salazar.
Ros-Lehtinen described Richardson as "a great guy" who is running "a great grassroots campaign." She nevertheless told the Blade she will support the Republican who wins the Aug. 28 primary.
"The voters have a wonderful array of folks," said Ros-Lehtinen. "They're all great candidates."
LGBT rights are personal for Ros-Lehtinen, family
Ros-Lehtinen in recent years has emerged as one of Congress' most vocal supporters of LGBT rights.
Ros-Lehtinen in 2012 became the first Republican member of Congress to publicly support marriage rights for same-sex couples.
She is a co-sponsor of the Equality Act, which would add sexual orientation and gender identity to federal civil rights law. The U.S. House last June nearly unanimously approved Ros-Lehtinen's resolution that condemns the crackdown against gay men in Chechnya.
Ros-Lehtinen told the Blade that she has no plans to leave the Republican Party. She added, however, the GOP will lose the support of young people and women if it continues to oppose "equality, fairness" and nondiscrimination efforts.
"We are in danger of losing the women's vote and young people's vote," said Ros-Lehtinen. "The issue of equality is the cornerstone of getting these folks back."
LGBT issues are also personal for Ros-Lehtinen and her family.
Her son, Rodrigo Heng-Lehtinen, is trans. Ros-Lehtinen and her husband, Dexter Lehtinen, in 2016 appeared in a public service announcement with Heng-Lehtinen that SAVE, a Miami-based LGBT advocacy group, produced.
Ros-Lehtinen said it was "a shock" when her son came out, but "we dealt with it as a family." Ros-Lehtinen described him as a "good man with a lot of integrity."
"Everything is getting a lot better, but it takes guts to come out," said Ros-Lehtinen. "It's not easy, so congratulations to him because it just takes a lot of courage."
There is 'no real equality' in Cuba
Ros-Lehtinen and her family fled Cuba after the 1959 revolution that brought Fidel Castro to power. Ros-Lehtinen remains a vocal critic of the Cuban government, even though Miguel Díaz-Canel last month became the country's first president from outside the Castro family in nearly 60 years.
Mariela Castro, the daughter of former Cuban President Raúl Castro who spearheads LGBT-specific issues as the director of the country's National Center for Sexual Education (CENESEX), during a May 4 press conference in Havana said her organization is planning to submit proposals to the National Assembly that would extend marriage and other rights to LGBT Cubans.
The press conference took place ahead of CENESEX-organized marches and other events in Havana and in the city of Pinar del Río that commemorated the International Day Against Homophobia, Transphobia and Biphobia.
Ros-Lehtinen was quick to dismiss Mariela Castro and her organization's efforts, noting gay men were among those who the Cuban government sent to labor camps in the years after the revolution. Ros-Lehtinen also pointed out the Cuban government until 1993 forcibly quarantined people with HIV/AIDS in state-run sanitaria.
Fidel Castro in 2010 apologized for the camps, known by the Spanish acronym UMAPs, during an interview with a Mexican newspaper. Cuba in 2015 became the first country in the world to eliminate mother-to-child transmission of HIV and syphilis.
Cuba since 2008 has offered free sex-reassignment surgeries through its national health care system, but only a few dozen people have been able to receive them. Mariela Castro, who is a member of the National Assembly, voted against a 2013 proposal that sought to add sexual orientation to Cuba's labor law because it did not include gender identity.
"They had so much backlash that now she is the one who wraps herself in the gay flag . . . and says that Cuba is very forward thinking and very accepting," said Ros-Lehtinen, referring to Mariela Castro.
"There's no real equality (in Cuba,)" added Ros-Lehtinen.
Lawmakers haven't 'done enough' on gun control
Ros-Lehtinen spoke with the Blade three days after a gunman killed 10 people at a high school in Santa Fe, Texas.
She said Florida Gov. Rick Scott, who is challenging U.S. Sen. Bill Nelson (D-Fla.), in March "defied" the National Rifle Association after a gunman killed 17 people at Marjory Stoneman Douglas High School in Parkland, Fla., when he signed a bill that raised the minimum age to buy a gun in the state from 18 to 21 and banned the sale of bump stocks.
Ros-Lehtinen said she supports "common-sense" gun control efforts, including "red flag" laws that allow authorities to temporarily confiscate guns from people who show signs they may be about to carry out an act of violence. The Blade asked Ros-Lehtinen whether Scott, U.S. Sen. Marco Rubio (R-Fla.) and elected officials in general have done enough to address the issue.
"Shame on all of us," said Ros-Lehtinen. "I'm not throwing anybody under the bus. We just haven't done enough."
Ros-Lehtinen spoke with the Blade nearly two years after a gunman killed 49 people inside the Pulse nightclub in Orlando, Fla.
Scott and Florida Attorney General Pam Bondi faced widespread criticism in the days after the massacre when they did not specifically mention the LGBT community in their public comments. Ros-Lehtinen told the Blade it is "a shame that Pulse did not get much attention in terms of action" around the issue of gun control as the shooting at Marjory Douglas did.
"Was it the age of the victims," asked Ros-Lehtinen, referring to the bill that Scott signed in March. "I don't know what it is. And then Texas is not getting any attention. I don't know what happens with certain events that capture people's attention."
'What happens in the world interests me greatly'
Ros-Lehtinen said she is unsure what she will do once she leaves Congress, but she told the Blade she would like to become a consultant or teach. Ros-Lehtinen added she hopes to remain engaged in international affairs with a specific focus on Latin America and the Middle East.
"It's part of my DNA," she said. "What happens in the world interests me greatly."
WeHo hosts public hearing on PrEP & PEP February 23 at City Hall
Access to PrEP & PEP & adherence to recommended treatment are just 2 necessary steps in the efforts to reducing community transmission of HIV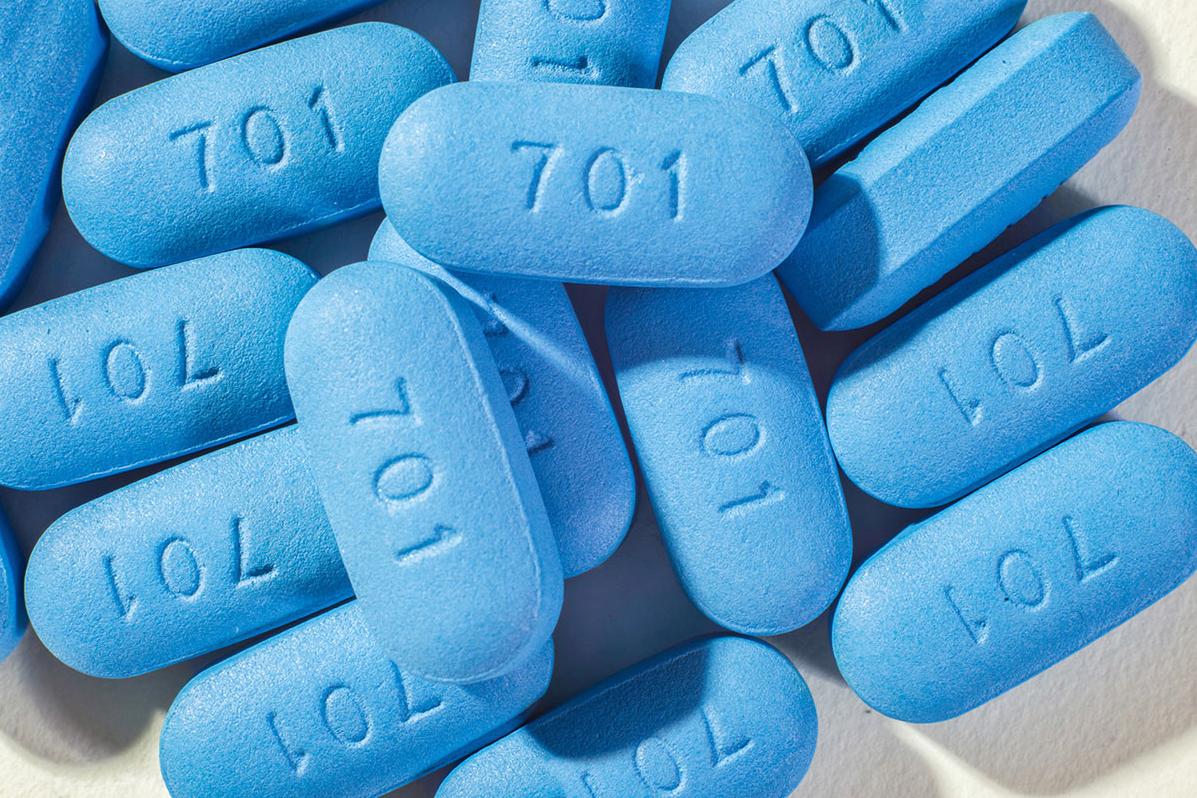 WEST HOLLYWOOD – The City of West Hollywood will host a public hearing to gather input from community members about whether individuals at high risk for HIV transmission are able to effectively access medications approved as part of FDA-approved protocols for Pre-Exposure Prophylaxis(PrEP) and Post-Exposure Prophylaxis (PEP).
City staff and officials have become aware from anecdotal information in the community that there may be barriers to easily accessing PrEP and PEP at pharmacies in Los Angeles County and other regions of the state.
While statewide legislation, SB 159, authorizes pharmacists to furnish PrEP and PEP without a physician prescription and prohibits insurance companies from requiring prior authorizations to obtain PrEP coverage, there is concern that national pharmacy chains and local pharmacies may not be participating in ways the legislation intended.
City outreach to local pharmacists indicates that many local pharmacists have not taken the California State Board of Pharmacy (CSBP) training to dispense PrEP and PEP, and may not have been aware of the training at all.
The City's aim in hosting a public hearing is to gather input from impacted residents and community stakeholders; findings will then be relayed to legislators and other key decision makers.
The public hearing is open to the public and will take place on Thursday, February 23, 2023 at 6:30 p.m. at the West Hollywood City Council Chambers/Public Meeting Room, located at 625 N. San Vicente Boulevard. Limited validated parking will be available in the adjacent West Hollywood Park five-Story structure.
Community members may view the public hearing live on WeHoTV on Spectrum Channel 10 within West Hollywood; by clicking on the 'Watch Live' link on the City's WeHoTV website page www.weho.org/wehotv; or through City's WeHo YouTube channel at www.youtube.com/wehotv.
It will also be live-streamed on streaming services such as AndroidTV, AppleTV, FireTV, and Roku. Digital streaming platform viewers can find programming by searching for "WeHoTV."
Individuals who would like to provide comments but are unable to attend the hearing, or who would prefer to share their experience directly, can send their comments by email to Hernán Molina, the City of West Hollywood's Governmental Affairs Liaison, at [email protected].
In January 2019, Senator Scott Wiener, D-San Francisco introduced SB 159 HIV: preexposure and postexposure prophylaxis. The bill, which was signed by Governor Newsom into law on October 7, 2019, seeks to make PrEP and PEP more readily available to HIV negative individuals who are at high risk of HIV infection. SB 159 does so, among other things, by:
Authorizing a pharmacist to furnish PrEP and PEP in specified amounts and requires a pharmacist to furnish those drugs if certain conditions are met, including that the pharmacist determines the patient meets the clinical criteria for PrEP and PEP consistent with federal guidelines; and
Requiring a pharmacist, before furnishing PrEP and PEP, to complete a training program approved by the California State Board of Pharmacy.
Having easy access to PrEP and PEP and proper adherence to the recommended treatment are just two necessary steps in the efforts to reducing community transmission of HIV. PrEP is a key prevention strategy for ending the HIV epidemic in the U.S.
The Centers for Disease Control and Prevention (CDC) reports fewer than 25% of the approximately 1-million Americans who could benefit from PrEP are using this preventative medication. One of the goals of the federal Ending the HIV Epidemic in the U.S. (EHE) initiative is to have 50% of people who could benefit from PrEP using it by 2025.
The HIV/AIDS epidemic has had a significant impact on the City of West Hollywood. The disease's elevated infection rate among gay men caused a devastatingly high number of deaths in the City in the era following the City's founding in 1984.
The City of West Hollywood was one of the first government entities to provide social services grants to local AIDS and HIV organizations. The City sponsored one of the first AIDS awareness campaigns in the country in October 1985 and the City's response to the AIDS crisis has been recognized as a model for other cities, nationally and globally.
In 2015, the City of West Hollywood City Council adopted the HIV Zero Strategic Plan. The City Council directed staff to work with social service providers, community clinics, the Los Angeles County Department of Public Health, and other governmental agencies to develop a strategic plan aimed at reducing the rates of transmission and slowing disease progression.
The City's HIV Zero Initiative embraces a vision to "Get to Zero" on many fronts: Zero new infections. Zero progression of HIV to AIDS. Zero discrimination. Zero stigma. The City currently contracts with APLA Health, Healthcare in Action, the Los Angeles LGBT Center, Men's Health Foundation, and Planned Parenthood to provide biomedical interventions, such as PrEP and PEP to community members at risk of acquiring HIV.
For more information, please contact Hernán Molina, the City of West Hollywood's Governmental Affairs Liaison, at (323) 848-6364 or at [email protected].
For people who are Deaf or hard of hearing, please call TTY (323) 848-6496.