Christopher Street West gets a reboot just in time for LA Pride 2018
LA Pride wants you to #JustBe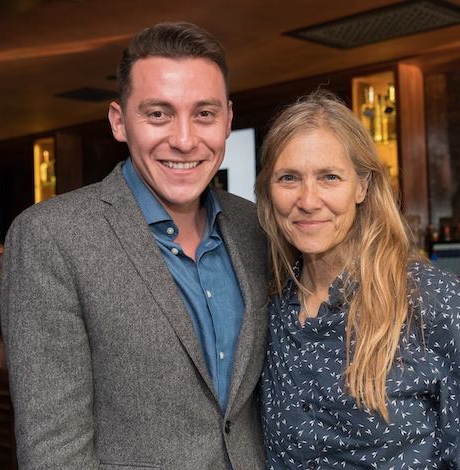 This year's LA Pride isn't so much about resistance or a generally unwanted millennial-focused music festival, but it is about change. This year represents a hoped for return to the community's roots, as the hashtag of the event denotes, it's a #JustBe celebration of your life. 
Last year's #ResistMarch, LA Pride was exactly what it needed to be – focused on politics and the shock and horror of the election of President Donald Trump and Vice President Mike Pence, both clearly out of touch with the LGBTQ+ community and determined to tear down any progresses made. And the 2016 LA Pride was a drama-cluster, prompting some to use the hashtag #NotOurPride and even threaten to boycott the weekend-long event, ending with a march that defied everything after the terror attack in Orlando that killed 49 LGBT people.
But, in the 48 years since its inception, Pride has come a long way. Born out of a response to and in commemoration of the 1969 Stonewall Rebellion on Christopher Street in New York City, LA Pride Parade and Festival has historically been the place to celebrate the LGBTQ+ community – both the work that's been done to elevate people and unite those for all the work still needed to be done – and God knows with the current administration, there's a lot of work.
This year, big changes are in store for Christopher Street West (CSW). Starting with a newly elected board president, Estevan Montemayor, and for the first time in more than a decade, CSW will have a full-time executive director, in Madonna Cacciatore. 
Montemayor, a WeHo resident for six years, succeeds former board President Chris Classen, who stepped down from his role as president after three years of service. 
In his 'day job,' Montemayor is director of communications and external affairs for Los Angeles City Councilmember David Ryu. And he has served in senior management positions for numerous political and advocacy campaigns and started his political career as a legislative assistant to LA Mayor Antonio R. Villaraigosa.
"I look forward to working with Madonna and the entire board to continue evolving our organization, create new and engaging programming, and grow our fundraising efforts while still being inclusive, transparent and representative of our community in everything we do. That is at the heart of our mission," Montemayor said.
"This is an exciting moment in CSW's storied history," said Classen. "I'm confident that Madonna will help propel this amazing organization forward in a big way."
This year's LA Pride Parade on Sunday, June 10, will be hosted by Grand Marshal Michaela Ivri Mendelsohn. She's a trans activist, CEO of Pollo West Corp and the founder of TransCanWork.
Under Mendelsohn's leadership, El Pollo Loco has been committed to hiring transgender people (mostly women of color) in their restaurants. And of her work with TransCanWork, she says it is her chance to use what she does as a longtime CEO and business person to change the landscape of hiring in the U.S. and to encourage those in the restaurant industry to begin accessing the often untapped resources of talented people in the transgender community.
"We are thrilled to have Michaela Mendelsohn – a long-time activist and respected trans woman in business today – as this year's LA Pride Parade Grand Marshal," Montemayor said. "Michaela has been a strong LGBTQ+ advocate, especially by working to boost the hiring and inclusion of trans people in the workplace. She embodies the spirit of our #JUSTBE campaign and is the perfect person to lead this year's LA Pride Parade."
Mendelsohn says she's excited and deeply honored to be named the grand marshal for this year's event, particularly in a year when "self-expression, female empowerment, and trans inclusivity is at the very heart of this year's #JUSTBE message." Adding that, "LA Pride has cultivated a rich, 48-year-old history as a bold and provocative voice for the LGBTQ+ community across Los Angeles County."
Everyone knows you can't show up at Pride not looking fresh. So, this year, LA Pride Festival and Parade is offering the first-ever collection of limited-edition merch. Partnering with Flavour Gallery, a festival merchandise design and production company based in Los Angeles and Nashville, the LA Pride capsule collection is available for pre-order and on sale at 2018 LA Pride Festival. Prices for the tanks, tees, hats, totes and bandanas range from $15 to $28 dollars.
"We loved how the team at Flavour Gallery really harnessed the spirit of the #JUSTBE campaign to bring this collection to life and can't wait to see everyone sporting their LA Pride gear this year," Shayne Thomas, CSW board member said.
Alfredo Malatesta, founder of Flavour Gallery said, "As a proud supporter of the LGBTQ+ community, this was a no-brainer for us. We're proud of the work that's come from this collaboration and look forward to partnering with the LA Pride team on future collections."
For music, this year's festival will be headlined by R&B sensation Kehlani and international pop star Tove Lo. All three stages will feature diverse artists, including some seriously fierce women and a number of gay, lesbian, bisexual and transgender performers.
The Park Stage sees such superstars Eve, Allie X, Leland, Lauren Sanderson, Jessica 6, Saturn Rising, Kim Petras, Lauren Ruth Ward, Superfruit, Jesse Saint John and Icona Pop.
The Boulevard Stage offers Keri Hilson, Keke Wyatt, LeiKeli47, Cece Peniston, JessLove, and LA's own cutie pie Laith Ashley. 
On the Plaza Stage are Tom & Collins, Natalia Jimenez, Oscar Velasquez, Karol Posadas, Gio Bravo, Kid Madonny, Karisma and Crista Bella. 
The festival will run on Saturday, June 9 from noon-1 a.m. and on Sunday, June 10 from 11 a.m.-11 p.m.
VIP tickets, called the "Backstage Experience," will include backstage access to the LA Pride Park Stage where attendees can "mingle with performers, influencers, and friends in a comfortable, relaxed atmosphere." Guests will also receive a daily afternoon meal, two complimentary cocktails per day and access to the "media pit" which gives front stage access to all Park Stage performances. Single-day VIP tickets are $250 and weekend VIP passes are $400.
General admission single-day tickets are $25 and general admission weekend tickets are $35. Discounted $15 passes will be offered for ADA, military and seniors.
Pride kicks off June 2, with an "invite only" Trans Brunch at Flaming Saddles and for those Universal Studios fanatics; the park will be open from 9 p.m to 1 a.m for the second annual "Pride is Universal" night at Universal Studios.
Each ticket gets you all-day access to the Universal Studios Hollywood theme park – gates open at 9 a.m.– plus exclusive after-hours park access from 9 p.m. to 1 a.m. for "Pride is Universal" ticket holders only. 
The unique experience includes live DJs, dance clubs, cash bars and character meet-n-greets.
The event also doubles as a fundraiser for CSW. A portion of the event proceeds will benefit community-wide programs such as Casa del Sol, a joint project with APLA Health that provides low-income housing to people living with HIV/AIDS.
So, get out and enjoy LA Pride Parade and Festival, and support your Los Angeles LGBTQ+ community – there's work to be done, but this event is a time to celebrate the history, change the present and demand a better future and #JustBe..
Charles Busch reflects on the paths he didn't take in new book
'Leading Lady' a riveting memoir from legendary entertainer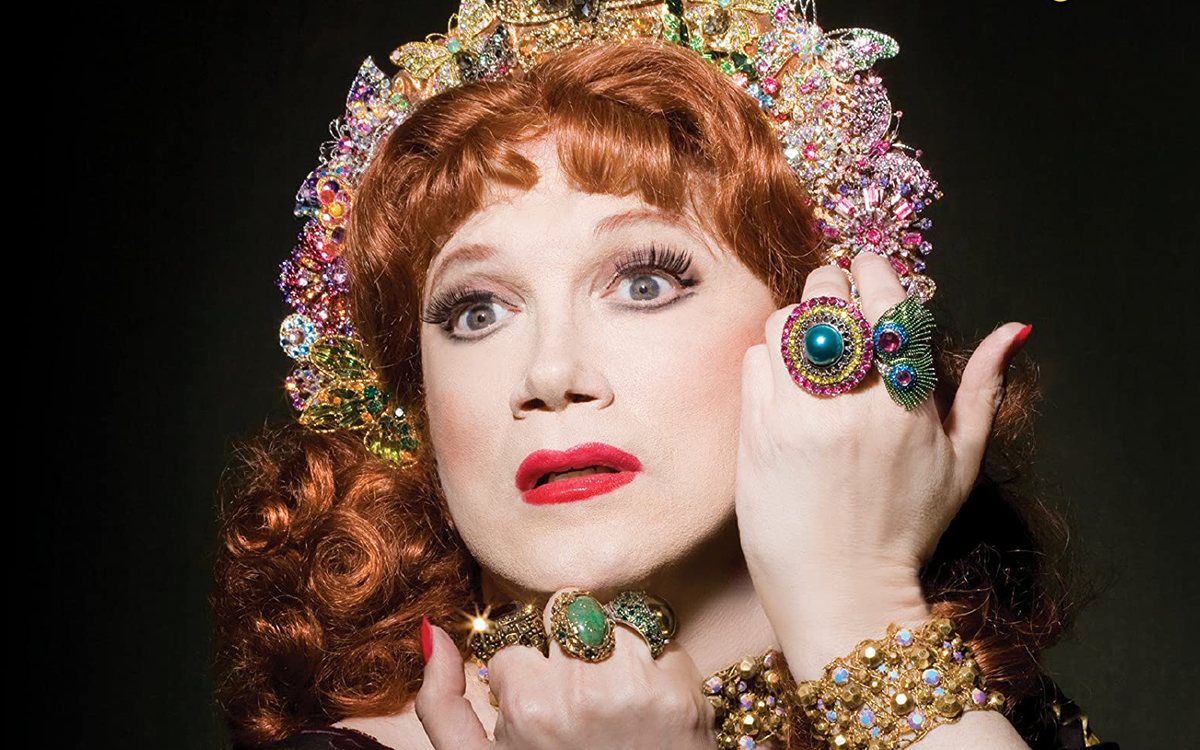 "Charles, I'm telling you, I go to plays in rat-infested basements where I'm the only one who shows up," the late queer icon Joan Rivers once told the queer, legendary playwright, actor, director, novelist, cabaret performer and drag icon, Charles Busch. "I can see the actors peeking through the curtain and groaning, 'Oh God, that old bitch in the fur coat is here. Does that mean we've gotta go on?'"
Busch reminded Rivers that she'd seen him perform in a rat-infested basement.
This is just one of the many stories that Busch, born in 1954, tells in his riveting memoir, "Leading Lady: A Memoir of a Most Unusual Boy," which comes out on Sept. 12.
"Leading Lady" is a page-turner. Some of its tales of Busch's life and career, such as his account of a Christmas party with Rivers as a guest, are dishy. Others, like his memories of trying to care for his beloved Aunt Lil, when he knew she was dying, would make even the Wicked Witch in Oz tear up.
The memoir, is, as Busch says on his website (charlesbusch.com), the story of "a talented artist's Oz-like journey."
"Leading Lady" isn't linear. This isn't a detriment. Busch deftly intertwines memories of his life and career from his mom dying when he was seven to being raised by his loving Aunt Lil to being the author and star of the cult classic "Vampire Lesbians of Sodom" to watching Kim Novak handle fans to being the Tony-nominated writer of "Tales of the Allergist's Wife" to being creative during the pandemic.
"Storytelling is a huge part of my life," Busch told the Blade in a lengthy phone interview, "I get into various adventures and, I think, this could be a good story to tell."
Interviewing Busch is like chatting with a fab storyteller over coffee or a glass of wine. Except that you're talking to a legend who's entertained and inspired queers (and discerning hetero audiences) for decades. (I'm wearing my "Vampire" T-shirt as I write this.)
As a playwright, Busch writes "linear" plays, with a beginning, middle and an end, he said. As a cabaret singer, "the way I sing songs is telling a story," Busch said.
Since childhood, he's been creating vivid scenes in his imagination. From early on, Busch has felt as if he's both a spectator and star in the movie of his life.
It seemed inevitable that he'd write a memoir. It's the ultimate form of storytelling. "You reach a certain point in your life," Busch said, "where you're more reflective and see your life as a whole."
"You reflect on the paths you didn't take," he added.
Busch spent his childhood in Hartsdale, N.Y. He had two older sisters, Betsy and Margaret. His mother's death was devastating for Busch. His Aunt Lil and Joan Rivers have been among the women who have been "mothers" to Busch since his mom died.
Once, Busch said he and Rivers dined with friends. "Joan Rivers said 'I wish I had a gay son I could phone at midnight and discuss whatever movie was on TCM,'" he recalled.
Busch would have loved to have been Rivers's "gay son."
Life in Hartsdale was hard for Busch after his mother passed away. His father was often absent and showed little interest in his children.
Things were miserable for Busch when his grandmother, for a time, cared for the family. He knew, as a boy, that he was gay and hated going to school where a movie-and-theater-loving kid who liked to draw wasn't one of the cool kids.
Yet Busch forgave his "father's failings," he writes in "Leading Lady, "because he gave me the theater."
Busch became entranced with the theater when his father, an aspiring opera singer who performed in summer stock, took him to the old Metropolitan Opera House in New York City to hear Joan Sutherland sing the role of Amina in Bellini's "La Sonnambula."
Busch was saved from a life of boredom and bullying when Aunt Lil, his mother's sister, took him to live with her in Manhattan. There, like Auntie Mame, she raised him. She prodded him into applying to the High School of Music and Art in New York City. He was accepted there.
After high school, Busch graduated with a bachelor's degree in drama from Northwestern University in 1976.
"My Aunt Lil is the leading lady [of the title of his memoir]," Busch said, "she was the most influential person in my life."
One of the reasons why Busch wrote "Leading Lady" was to paint a full portrait of her. "It was important that it not be this kind of gauzy, sentimental memory piece," he said, "making her out to be a saint."
Aunt Lil adopted Bush when he was 14. Her goal was that he would go to college, become independent, be a survivor – make a place for himself in the world.
"I don't know what would have happened if she hadn't stepped in," Busch said.
"She was very intellectual," he added, "I've never met anyone [else] with such a pure devotion to thinking. It was a little intimidating."
Aunt Lil's standards for caring – for giving of oneself – were so high that it was almost impossible to meet them. "She believed that you should anticipate what people would need," Busch said, "before they told you."
Looking back, Busch is most proud of himself when, "I've gone past my natural self-absorption," he said, "when I've thought of someone else."
Busch is being too hard on himself. In "Leading Lady," and when interviewed, he's caring and curious as well as witty, savvy, and as you'd expect, a bit campy.
His sister Margaret died recently. "She declined gradually over nine months," Busch, said, choking up, "I gave her my bedroom and I slept on my sofa."
Like many of her generation, Aunt Lil didn't understand queerness or drag. But she loved Busch. She didn't go to see his productions, he said. "She could have gone like other parents," he said, "and been tight-lipped. And said something nice that she didn't believe."
But "she didn't want to lie or be hurtful," Busch added, "so, for her, it was: can't I just love and support you, and not go?"
Aunt Lil didn't get Busch's sexuality. But she knew about secrecy. Busch learned of a terrifying secret that his aunt had long kept hidden. In the 1930s, during the Depression, Aunt Lil worked as a nurse. One day, when she worked overtime, one of the patients suffered a burn. She had to leave nursing. "Her sister in a nasty mood revealed this," Busch said, "Aunt Lil never discussed it."
In the 1970s, Busch had trouble getting into theater because there were only roles for actors playing straight male characters. "The only way I could get on stage was to write my own roles," he said, "I have a rather androgynous nature."
Busch found that the feminine within him was a place of authority and strength. "I'm fine when I play male characters," he said, "but I'm better when I play female characters."
Why this is so liberating for him is a bit of a mystery to Busch. "But I accept and love it," he said.
Times have changed since Busch made his first big splash with "Vampire Lesbians of Sodom." "In 1985, being a drag queen was considered a negative," Busch said, "my generation of drag performers bristled at being referred to as drag queens."
Busch no longer bristles. "I feel like the characters," he said, "I enjoy costumes and getting the right wig."
"But, I go from male to female not through trickery or anything visual, I transfer through my soul."
In "Leading Lady," Busch recalls AIDS and other dark moments from the past. Many of his friends and colleagues died from AIDS. "AIDS was the World War II of our generation," he said.
But Busch, in his memoir and in his life, isn't only looking back. He's very much in the present. Busch is embarrassed to say he was lucky. During the pandemic, devastating to many, he made art. He did play readings on Zoom and finished writing "Leading Lady" which he'd worked on for 14 years.
During the pandemic, Busch with Carl Andress co-wrote and co-directed the movie "The Sixth Reel." The film's cast includes Busch, Julie Halston (Busch's longtime muse), Margaret Cho and Tim Daly.
Busch describes the film, an homage to the Hollywood madcap movies of the 1930s, as "a comic, caper movie."
"I play a disreputable dealer in movie memorabilia," Busch said, "a legendary lost film is found, and I see it as my ticket out of debt."
The "Sixth Reel" is playing from Sept. 21 to Sept. 27 at the LOOK Dine-In Cinema West 57th Street in New York City.
"I hope the run in New York will encourage people to distribute this little movie," Busch said.