#ResistMarch remembered
A pivotal moment in LGBT history matched by a pivotal event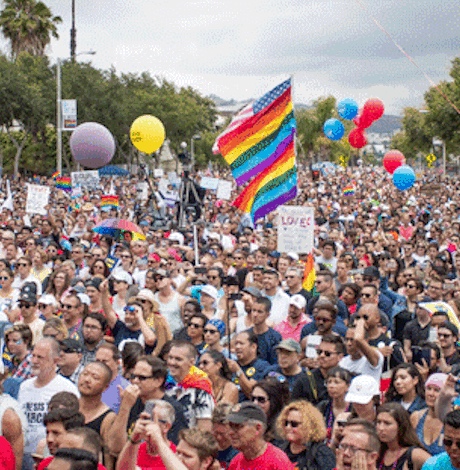 "In 2017," Brian Pendleton, founder of #ResistMarch, tells the Los Angeles Blade, "I thought the first LA Pride in the Donald Trump era should be a protest, not a parade." So he took to Facebook and posted that message "before my first cup of coffee" and by the end of the day over 30,000 people had shared it. " I'm normally lucky if I get 50 likes!"
So Brian dived in and found himself on the Board of Christopher Street West and set about making plans for what would become #ResistMarch, a show of LGBT defiance in the face of a daily onslaught of homophobia and dysfunction from Trump and the right-wing forces behind him. 
Pendleton, like many of us, was inspired by the tens of millions of people who peacefully took to the streets of cities around the world in response to Donald Trump's election, a show of force by the hundreds of Women's resistance Marches the day after his inauguration.
Over the next few months, with the blessing of Christopher Street West, LA Pride gave Brian the reigns to the Parade and his home quickly became a malstrom of organizing and activity as hundreds of activists broke into dozens of committees, securing permits, lining up support and public relations, raising much needed funds and engaging allied communities and politicians in support of the effort.
#ResistMarch gained irresistible as posters and flyers went up, social media soared and debates about the merit of turning a celebration into a protest ensued.
"There was never a moment where I felt I had overcommitted. We said we were going to come together as a community and deliver a joyful display of resistance in support of a rainbow of communities, not just LGBT, and we did," Pendleton says.
After several months, the big day arrived and more than 100,000 people assembled on Hollywood Boulevard, waving flags and standing up to the misogyny, bigotry and hatred coming out of the White House. The LGBTQ community was joined by other groups who were being attacked, African Americans, immigrants, women, Muslims, for a march resisting racism, homophobia, islamophobia and xenophobia on the very spot where the LGBT community first gathered in LA to celebrate its visibility to the world.
#ResistMarch was a star-studded gathering of dozens of Hollywood celebs, politicians, and the LGBTQ community, those gathered carried "Resist Insist Persist" signs, waved rainbow and California state flags, and thousands of people filled up the gathering point at Hollywood Boulevard by 8 a.m. Chants of  "LGBTQ people are under attack! What do we do! Act up! Fight back," could be heard for hours before the march even began.
"There were over 100,000 of us marching through the streets and making not only national news but international news and showing that we were united. If you come for one of us, you're coming for all of us," Pendleton told the Los Angeles Blade.
"Everything went well. It was a safe event it was as powerful as I hoped it would be. The speakers that the committee lined up and curated were all powerful impactful individuals. And I think it's something that the community will remember for a very long time," Pendleton says about the three-mile-long march last year.
Craig E. Thompson, chief executive officer of Aids Project Los Angeles (APLA Health) told the Blade that he believes #ResistMarch was the first time many people had ever marched.
"It was so important to give people an opportunity to engage on issues that matter to them," Thompson said. "APLA Health marched against the Trump administration's disastrous proposals to cut Medicaid and slowly dismantle America's safety net programs. We marched to say our future should include healthcare for everyone and ending HIV/AIDS. It was déjà vu for many of us who lived through the 1980s.  It was great to see that the power of resistance as pioneered by ACT Up lives on."
The march struck a more somber tone at times than the usual Pride parades, as the route started at the site of one of the nation's first gay pride parades in 1970, where Christopher Street West held its first parade.
Beginning at Hollywood Boulevard and Highland Avenue, Rev. Troy Perry, founder of the Metropolitan Community Church and Christopher Street West, led the crowd in an electric sermon on the history of gays, lesbians and African Americans, and reminded the crowd to take a moment and consider the 49 people killed nearly a year to the date in a hate crime/terrorist attack inside Pulse nightclub in Orlando.
49 purple balloons were released into the overcast sky.
"As we remember those lost, we must not forget the fight for the living," Pendleton said as the march began.
U.S. Rep. Maxine Waters (D-Los Angeles), brought down the house, imploring for the gathered crowd to impeach Trump. House Minority Leader Nancy Pelosi (D-San Francisco) led the marchers, in her high heels, even encouraging some to pick up the pace.
Local elected officials and members of Congress also spoke and marched, like West Hollywood City Councilmember John D'Amico, then West Hollywood Mayor John Heilman, then Mayor Pro Tem John Duran, LA County Assessor Jeff Prang, West Hollywood City Councilmember Lindsey Horvath, LA County Supervisor Sheila Kuehl, Congresswoman Judy Chu, Congressman Adam Schiff and Congressman David Lieu.
Pendleton says he was most impressed by the diversity of those gathered. And that included the number of conservatives marching.
"Knowing that there were conservatives in the crowd, people who have different fiscal outlooks than I do, but share the same social values that we do, and they wanted to be out there and supportive. That meant a lot," he says.
This year's LA Pride isn't so much about resistance or a generally unwanted millennial-focused music festival focus, but it is about change. This year represents a hope for return to the community's roots, as the hashtag of the event denotes, it's a #JustBe celebration of your life.
LA Pride recently elected a new board president, Estevan Montemayor.
Montemayor, a WeHo resident for six years, succeeds former board President Chris Classen, who stepped down from his role as president after three years of service.
"The #RESIST March was a unifying moment for the community last year. It renewed our collective spirit of activism," Montemayor told the Blade about last year's march.
He adds that this year, LA Pride wants to highlight that there is no one-way to celebrate.
"Pride has different meanings to people based on their own experience. And #JustBe, is a deeply personal invitation for self-expression that seeks to empower members of the LGBTQ+ community – as well as our very important straight allies – to embrace, embody, and express what 'Pride' truly means to them, all in the rawest, most authentic ways possible.  Whether you want to Just Be Visible, Just Be Persistent or Just Be Together, we hope everyone will #JustBe at LA PRIDE," Montemayor says.
Mayor Garcetti told the Los Angeles Blade that he believes the #Resist March sent an unequivocal message heard around the world.
"No matter what is happening in Washington, Angelenos will stand up for each other, speak out for our neighbors, and march forward together toward equality for all people." He added that, "Pride is about love: This city will never turn away from the promise of tolerance, respect, and dignity for every American — without regard for who you love or how you identify."
As #ResistMarch entered West Hollywood, an 85-year-old woman, Elsie Alvarez, sat in a chair under a rainbow umbrella at the corner of Sweeter and Santa Monica Boulevard, waving an American flag. 
Alvarez told the Los Angeles Blade that both her twin sons had died of AIDS in the 1980s. 
"We are not going going back, I promise you. We just aren't. And I hope Donald Trump sees this march and reads these sign and sees this energy and love," she told Congressman Ted Lieu when he shook her hand.  Standing up, she told him, "You know, I'm here because I know my boys would want me to stand up."
LA's hidden gem- Fountain Theatre premieres its Outdoor Stage June 18
Tucked away in a quiet neighborhood is a hidden gem, one of the Los Angeles region's premiere regional live theatres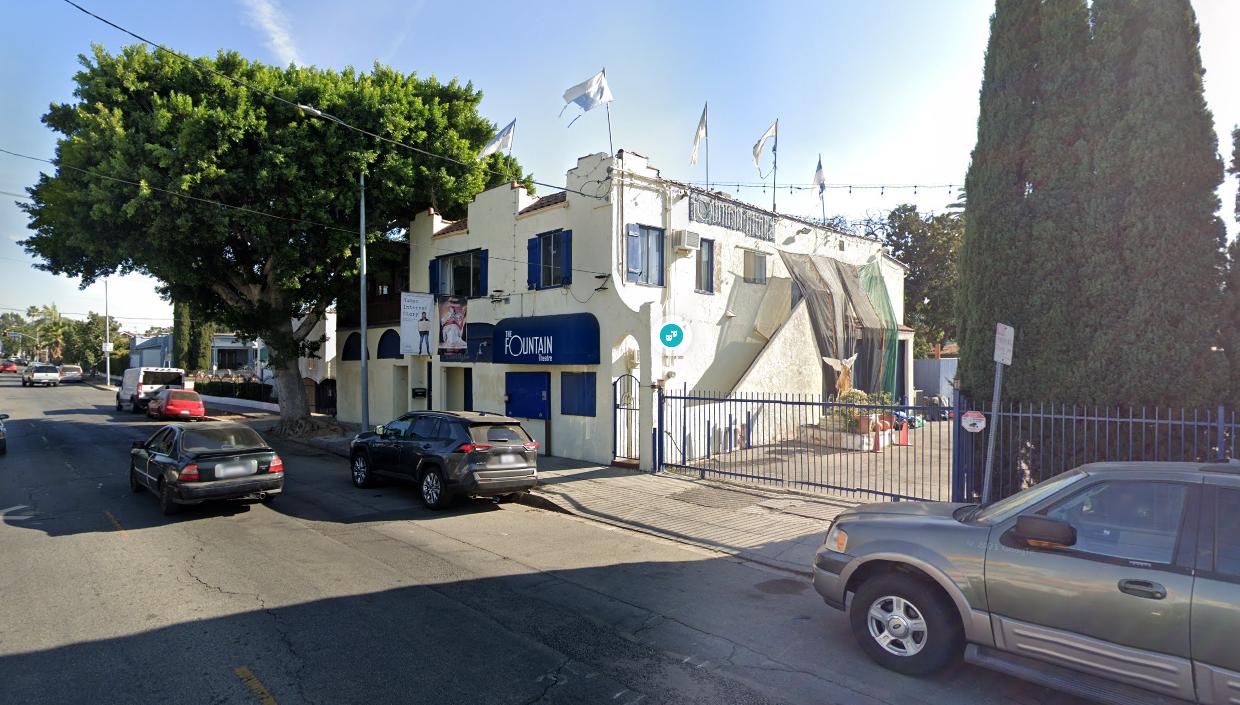 EAST HOLLYWOOD – Tucked away in a quiet neighborhood on Fountain Avenue just off Normandie Avenue is a hidden gem, one of the Los Angeles region's premiere regional live theatres. Founded in in 1990 by co-artistic directors Deborah Lawlor and Stephen Sachs the theatre has garnered an impressive resume and reputation in the theatre world for reflecting a unique cultural voice and serving the distinctive ethnic communities that make up the LA metroplex.
Over the past thirty-one years of its existence the theatre has staged over 35 world premieres; and also 31 U.S., West Coast, Southern California or Los Angeles premieres. On its website the Fountain points out that Fountain Theatre projects have been seen in New York City, San Francisco, Santa Barbara, Seattle, Chicago, Massachusetts, Florida, New Jersey, Minneapolis, London and Edinburgh UK, among other cities and countries.
Like most of the region and certainly the entertainment world in LA, the House lights went dark at the Fountain as the coronavirus pandemic tore through Los Angeles and California. Undeterred, the artistic directors forged ahead and in January the theatre received approval from the City of Los Angeles to install a temporary outdoor stage for the purpose of presenting live performances and other events during the pandemic.
"Pandemic permitting, we hope to open our first outdoor production by late spring or early summer," says Fountain artistic director Stephen Sachs. "We're planning an exciting Los Angeles premiere that dramatizes urgent social issues using the Fountain's signature bold and theatrical approach."
For the past several months work has progressed in installing a stage in what is now the theater parking lot. The new performance area will be able to accommodate 50 to 84 audience members. It will feature seven rows of chairs, each six feet apart, as well as 12 high-top tables positioned six feet apart for use by patrons from the same "bubble" households. Every aspect of the outdoor performance area will meet COVID-19 safety guidelines.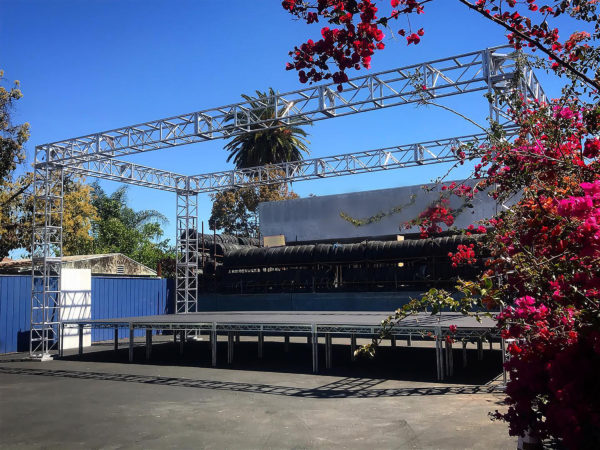 The wait is now nearly over as the stage is complete and the final touches on the performance areas are being finalized. This past week the Fountain announced that casting is complete and rehearsals begin this week for the Los Angeles premiere of a radical, incendiary and subversively funny Obie award-winning play by MacArthur Foundation "Genius Grant" recipient, Branden Jacobs-Jenkins, a playwright who identifies as a Black queer but whose plays aren't chiefly about LGBTQ life.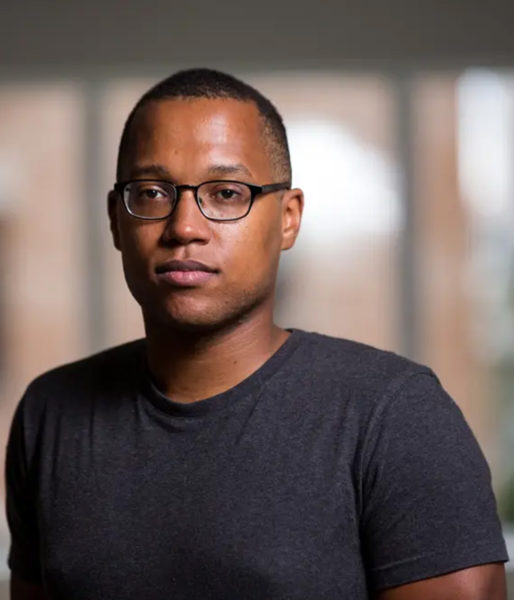 Performances of 'An Octoroon' will inaugurate the new outdoor stage at The Fountain Theatre on June 18. Performances run June 18 through Sept.19, with performances on Fridays, Saturdays, Sundays and Mondays at 7 p.m., except Saturday, June 19, which will be at 5 p.m. and will be followed by a special Juneteenth event, and July 30 through Aug. 2 and Aug. 27 through Aug. 30 which will be dark.
Playwright Branden Jacobs-Jenkins
Photo courtesy
John D. and Catherine T. MacArthur Foundation
Four preview performances will take place on June 11, June 12, June 13 and June 16 at 7 p.m. There will be one press preview on Thursday, June 17 at 7 p.m. Tickets range from $25–$45; Pay-What-You-Want seating is available every Monday night in addition to regular seating (subject to availability).
The Fountain tells the Blade that it is proud to count L.A. City Councilmember Mitch O'Farrell, and Mayor Eric Garcetti as supporters, reflecting the company's successful history of partnering with the City's government.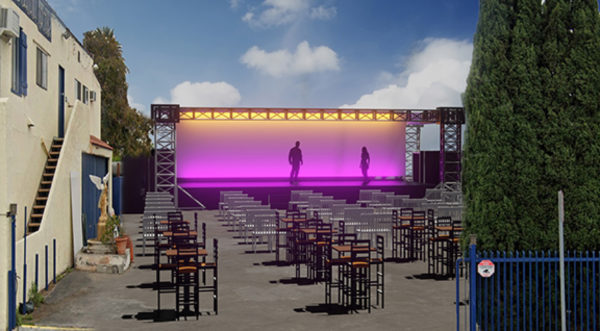 In addition to being a Los Angeles Department of Cultural Affairs grant recipient for decades, the Fountain launched a groundbreaking program that brings celebrity actors to L.A. City Hall to perform one-night free public readings in the City Council chambers.
The Fountain Theatre is located at 5060 Fountain Avenue (at Normandie) in Los Angeles. For reservations and information, call (323) 663-1525 or go to www.FountainTheatre.com.
Construction of the Stage in a Time Lapsed video:
Ellen Degeneres sits down with NBC's Savannah Guthrie
Ellen chats with Savannah Guthrie on Today about her leaving daytime television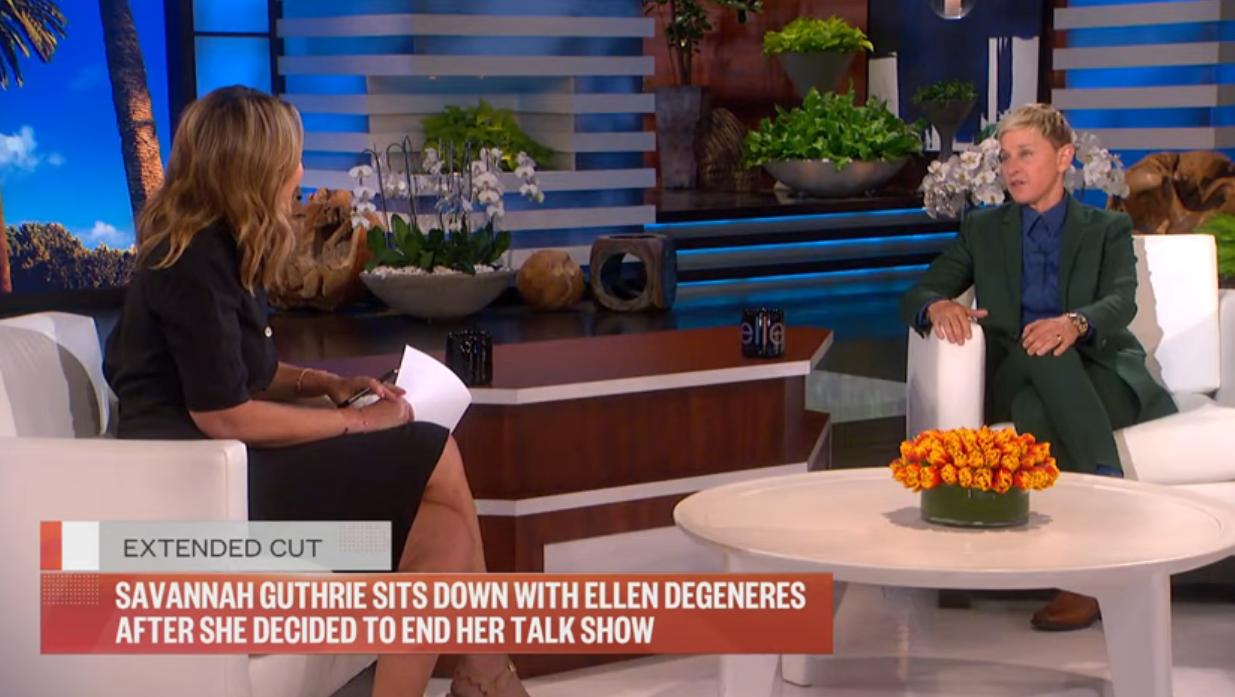 BURBANK – Ellen DeGeneres announced yesterday that she will end her talk show after next season. NBC's Savannah Guthrie speaks with DeGeneres Friday about the decision, which comes 10 months after DeGeneres faced accusations of allowing/running a toxic workplace.
WATCH:
Ellen discusses her departure with Oprah Winfrey
The two powerful women television celebrities shared how each came to the decision for their shows to end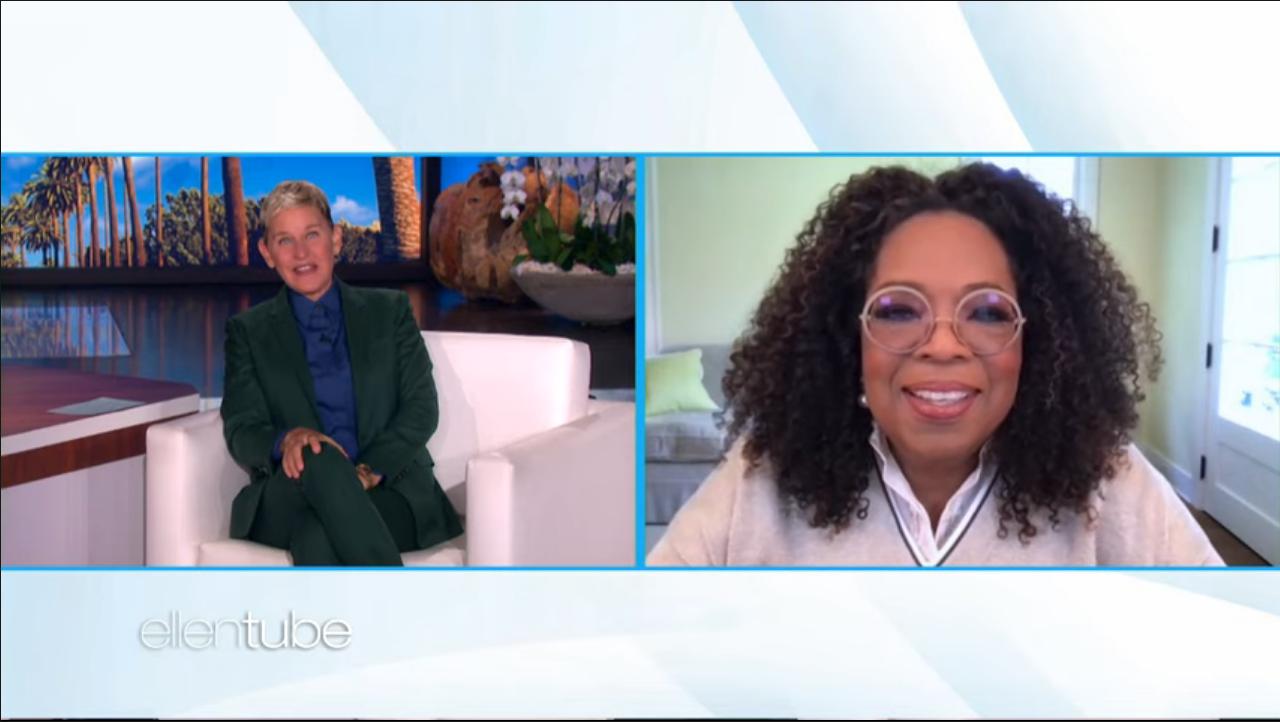 BURBANK – After Ellen DeGeneres announced she would be ending her talk show with Season 19 this week, she had a discussion with invited special guest Oprah Winfrey on Thursday, whose iconic talk show wrapped in 2011 after 25 seasons.
The two powerful women television celebrities shared how each came to the decision for their shows to come to an end, and Winfrey divulged what she misses about her show, and DeGeneres revealed what she will miss about hers.
Winfrey also talked about her new Apple TV+ mental health docuseries "The Me You Can't See," which she co-created and executive produces with the Duke of Sussex, Prince Harry.
WATCH: