Poetry, blood, and the 21st century
Gay poet writes new book in blood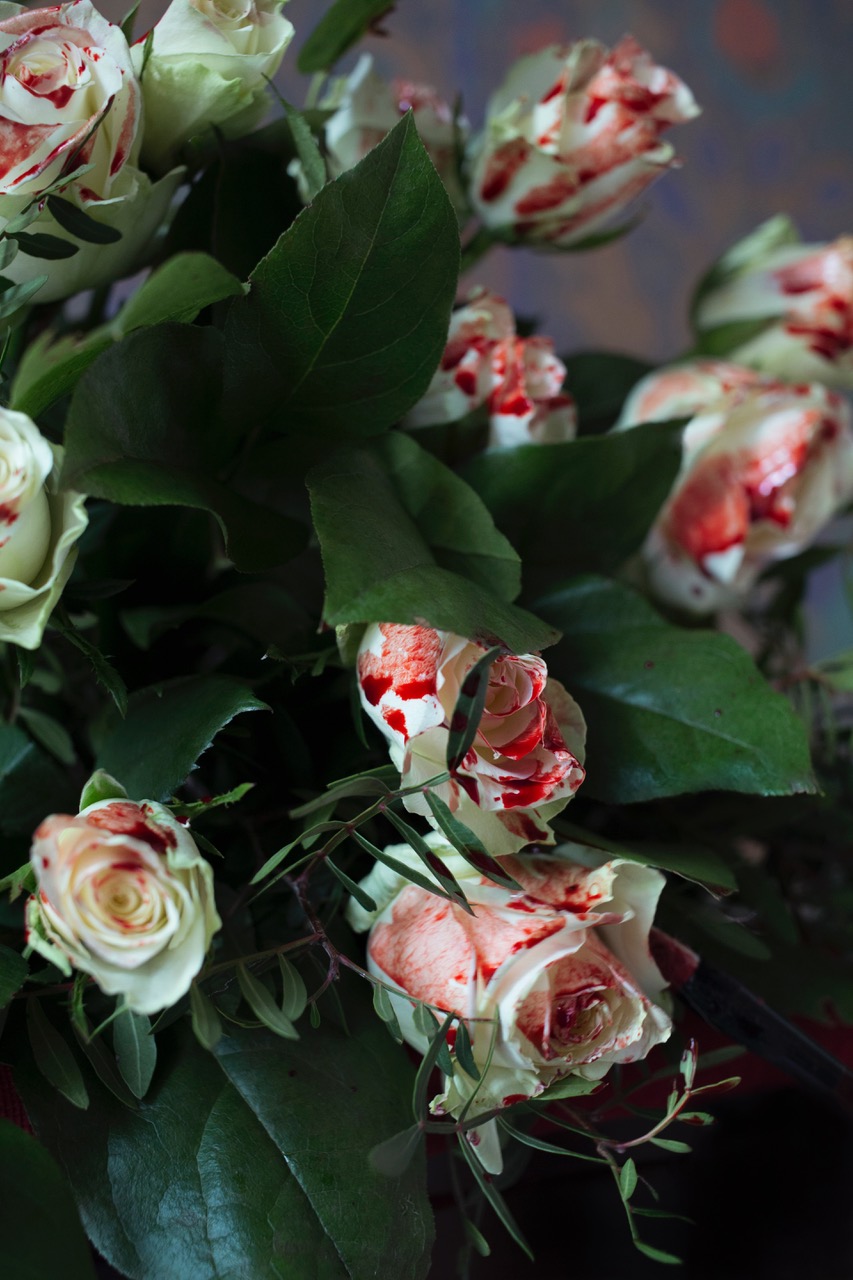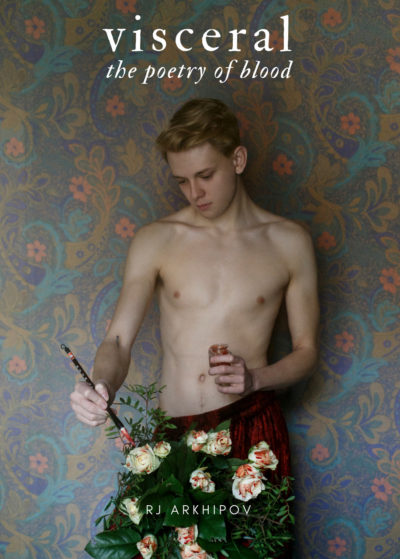 Poetry, the ancient art form of crafting words to evoke emotions, thoughtful discourse, and inspire, has indeed become a "lost art." Yet there are modern practitioners of this craft who strive to fill the void left by the realities of modernism.
In an era dominated by social media, visual imagery via YouTube plus streaming videos—and not to forget a plethora of exceedingly short written prose—-some intellectual types and even academics would argue that an intertextual art like poetry has its work cut out for itself if it hopes to survive in Western culture and societies. When people talk about the death of poetry, what they really mean is its death in modern Western industrialized countries.
Yet despite the naysayers, one young 26-year old, Welshman RJ Arkhipov, has taken up the mantle of poet echoing in his own works that great by-gone era of poetry and classical literature from the late 19th century referred to as the Decadent Movement. That movement coupled with Symbolism and Impressionism reigned over, as well as dominated, the great salons of Paris and Europe.
Openly gay, Arkhipov moved to the French capital at the age of eighteen to attend the University of London Institute in Paris, where he studied French literature, cinema, and art history.
Today, RJ who speaks Welsh=, Spanish, French, and his native English, divides his time living between London, Paris, and Buenos Aires. A poet-writer, translator, and conceptual artist, he explores the male body and the homosexual experience through his poetry, photography, and performances.
Three years ago, Arkhipov wrote a series of poems in September 2015 using his own blood as ink to protest the blood donor ban on men who have sex with men.
On Thursday, June 14, World Blood Donor Day, Arkhipov released his first published book, Visceral: The Poetry of Blood: A collection of poems and photographs using his own blood as ink and artistic medium.
"Our current blood donor policy does not reflect a concern for public safety. If it did, our government would have implemented a truly individual risk-based assessment whereby each person is assessed according to their own personal risk. The banning of men who have had a sexual encounter with another man in the past three months remains very much rooted in assumption and prejudice," Arkhipov said in a statement from London.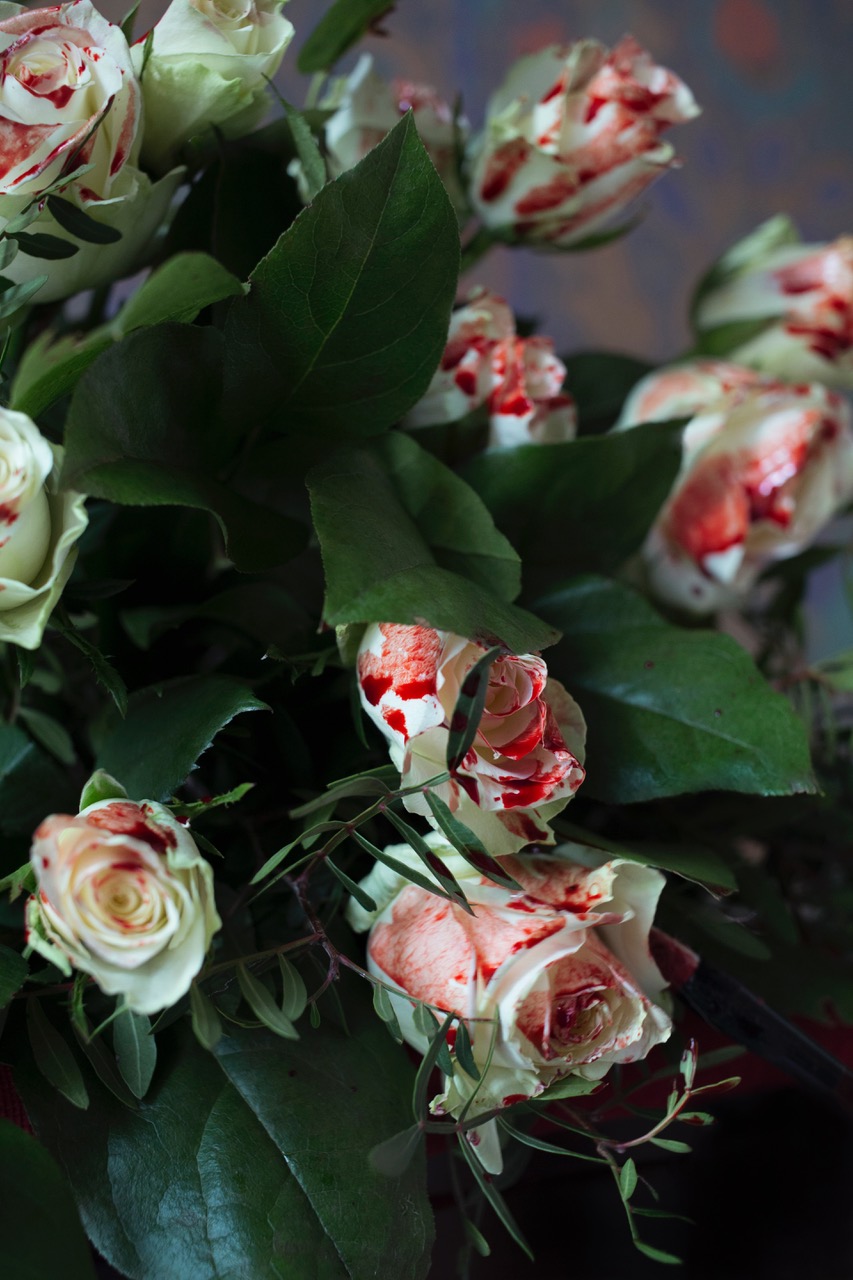 "Under the current policy, a gay man who has had a single protected encounter of oral sex with another man in the past three months is unable to donate his blood, despite there being no evidence of HIV transmission from protected oral sex. A heterosexual man or woman, however, with numerous unprotected penetrative sexual encounters faces no such limitation. Not only is the proscription irrational, it further burdens our community with stigma and deprives the NHS (The UK's National Health Service) of much-needed blood donations."
His book, released Thursday, consists of twenty-four poems and six essays and is illustrated with photographs by French photographer Maud Maillard in which the author's own blood is again used as an artistic medium.
Arkhipov notes that Visceral explores an array of themes associated with the stuff of life including family, faith, intimacy, and violence.
"Blood is omnipresent," he said. "While itself a symbol of life, pumping blood is a universal icon of love. Notions as diverse as heritage and violence course through it and whole histories of shame can be found in a single drop."
"For the LGBT+ community, particularly, blood epitomizes the sacrifices made to achieve the rights we enjoy today," Arkhipov. "Yet, it equally represents the violence we continue to face and the stigma we still suffer."
Visceral: The Poetry of Blood by RJ Arkhipov (Zuleika, $40USD)
To order a hardback copy, visit Foyles: http://www.foyles.co.uk/witem/fiction-poetry/visceral-the-poetry-of-blood,rj-arkhipov-9781999623203
Photo Credits: Maud Maillard
=
Reading 'Blue Hunger' is like watching a Stanley Kubrick film
Lush, dreamlike, and you won't be able to stop thinking about it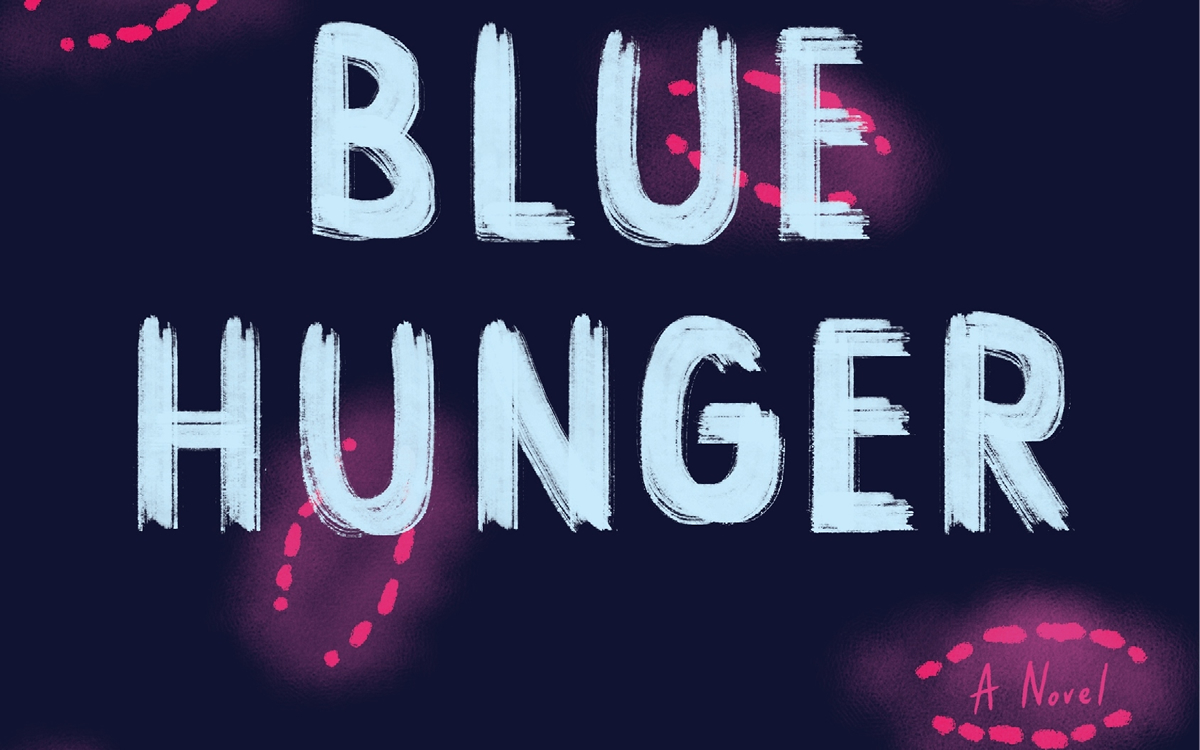 'Blue Hunger'
By Viola Di Grado, translated by Jamie Richards
c.2023, Bloomsbury
$27/ 216 pages
You can't stop thinking about it.
It's been rolling around in your mind since it happened and you can't stop. You replay it over and over, how it started, how it progressed, why it ended. You wonder if it'll happen again and in the new novel "Blue Hunger" by Viola Di Grado, you wonder if you truly want it to.
Shanghai was not her first choice for a place to live. Sometimes, she wasn't really even sure why she came there, except that it was Ruben's dream.
For months and months, he spoke of Shanghai, showed her maps, talked of a life as a chef living in a high-rise apartment, and he taught her a little bit of the language. She never fully understood why Ruben loved China and she never thought to ask before her other half, her twin brother, her only sibling died.
She was brushing her teeth when it happened. Now, weeks later, she was in his favorite city, a teacher of Italian languages in a Chinese culture, alone, friendless. Then she met Xu.
It happened at the nightclub called Poxx and she later wondered, with a thrill, if Xu had been stalking her. Xu claimed that she was a student in the Italian class, but though she was usually good with faces, she didn't remember the slender, "glorious" woman with milk-white skin and luminous eyes.
She did remember the first place she and Xu had sex.
It was a hotel, but Xu liked it outside, too; in public, on sidewalks, in abandoned buildings, and in crowded nightclubs. They took yellow pills together, slept together in Xu's squalid apartment; she told Xu she loved her but never got a reply except that Xu starting biting.
Xu had used her teeth all along but she started biting harder.
Soon, she was bleeding, bruising from Xu's bites, and seeing people in the shadows, and she began to understand that Ruben wouldn't have liked Xu at all.
You know what you want. You're someone with determination. And you may want this book, but there are a few things you'll need to know first.
Reading "Blue Hunger" is like watching a Stanley Kubrick movie. It's surreal, kind of gauzy, and loaded with meanings that are somewhat fuzzy until you've read a paragraph several times – and even then, you're not quite sure about it. Author Viola Di Grado writes of sharp, unfinished mourning with a grief-distracting obsession layered thickly on top, of control and submission, and while the chapters are each brief, they feel too long but not long enough. There are so many questions left dangling within the plot of this story, so many small bits unsaid, but also too much information of the mundane sort. You'll feel somewhat voyeuristic with this book in your hands, until you notice that the sex scenes here are humidly uber-fiery but not very detailed.
Overall, then, "Blue Hunger" is different but compelling, short enough to read twice, quickly. It's lush, dreamlike, and once started, you won't be able to stop thinking about it.
The Blade may receive commissions from qualifying purchases made via this post.