June 20, 2018 at 4:30 pm PDT | by Christopher Kane
WeHo's My 12 Step Store celebrates Pride in New York's Times Square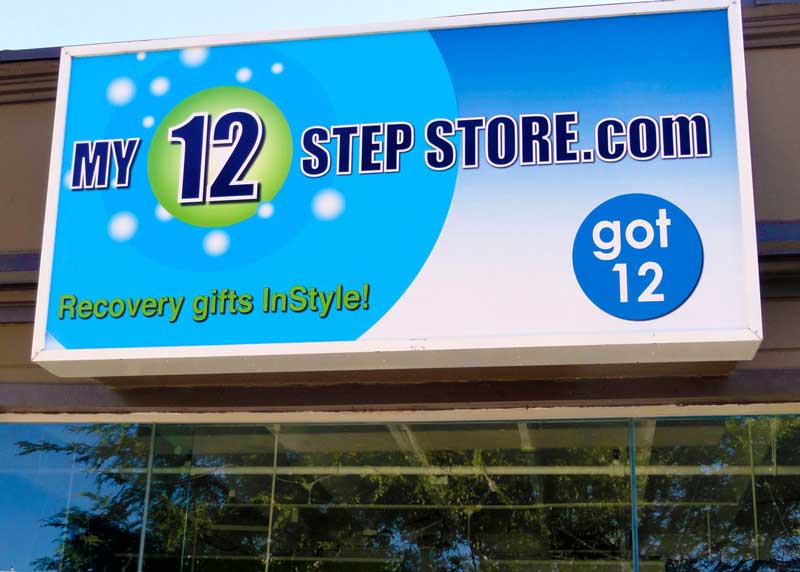 My 12 Step Store, West Hollywood's retail space for recovery-themed books and gifts is headed to the heart of the Big Apple.
The world-famous WeHo outlet announced its partnership with New York-based Gay and Sober Men (GSM), hosting a pop-up store that will open during NYC Pride Weekend, June 23 to 24, 2018.
Gay & Sober is an LGBTQ nonprofit organization that aims to provide "a safe, fun, and enriching experience to the sober community." Each year the group hosts a national men's conference in New York City that is devoted to celebrating recovery from Alcoholism & drug addiction.
During NYC Pride, when hundreds of thousands of people from around the world descend on New York, Gay & Sober offers a weekend of innovative health & wellness workshops, big speaker meetings focused on individual and spiritual growth, dance parties, and top entertainment. 
This year's featured entertainer is comedian and showbiz veteran Sandra Bernhard, whose set will feature a dose of comedy, social commentary, and even cabaret.
Gay and Sober attendees, including family and friends of people in recovery, can join in for a host of athletic events, social/networking functions, meetings, games, dances, and health/wellness workshops administered by GSM between Thursday, June 21 and Sunday, June 24.
Online pre-registration has closed, but on-site registration is available, if space allows, for $170 at the locations listed in GSM's agenda—where attendees will also find My 12-Step Store pop-up spaces on Saturday and Sunday.
There, some of the most popular items from both the online store and the West Hollywood retail space will be available, including "Pride Rainbow Swarovski Crystal Bling Medallions in various styles, along with our limited-edition GSM Commemorative coin, signature recovery t-shirts, various medallions covering a vast number of years, and much more," according to My 12 Step Store owner RJ Holguin.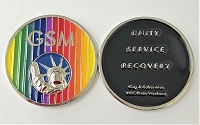 Events will kick off at one of three locations: The Hotel Moxy Times Square, NYC Rosenthal Pavilion, and the Circle Line Sightseeing Cruise at Pier 83, West 42nd Street. Each of the four days will begin with morning runs, yoga, and on Sunday, breakfast, followed by other events that will extend late into the evening and conclude with midnight meetings. On Sunday, festivities will be rounded out with a closing cruise, featuring DJ Eddie X (which is open to all LGBTQ people).
GSM participants represent multiple 12-step programs, and the conference is intended to encourage and enhance sobriety.
The program grew from a small Facebook group formed in 2009 to a gathering of hundreds of guys in recovery, with a social media presence larger than any other group of its kind.