Justice Kennedy announces plans to step down from Supreme Court
Reagan-appointed justice wrote opinions for gay rights, marriage equality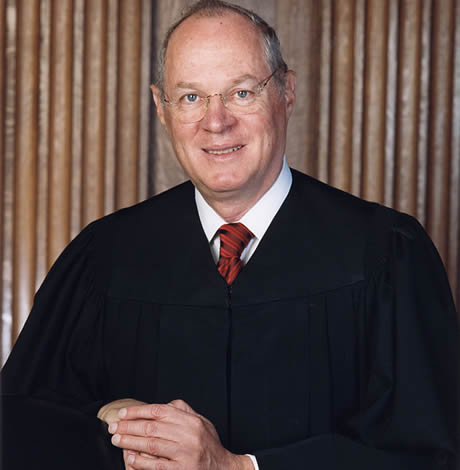 U.S. Associate Justice Anthony Kennedy — the author of major U.S. Supreme Court rulings in favor of gay rights — has announced plans to step down from the bench.
Major media outlets reported Kennedy — appointed by President Reagan in 1988 — announced plans to step down Wednesday afternoon as the court's 2017-2018 term came to a close. The Washington Blade confirmed Kennedy's plans for departure with the Supreme Court.
"It has been the greatest honor and privilege to serve our nation in the federal judiciary for 43 years, 30 of those years on the Supreme Court," Kennedy said in a statement.
According to the statement, Kennedy on Wednesday told his fellow justices he's submitting to President Trump formal notification, effective July 31, to "cease active status as an
associate justice and to assume senior status." That would effectively mean he's stepping down.
The statement says Kennedy's family was willing for him to continue to serving on the Supreme Court, but decided to step down in part to spend more time with them. Kennedy also has admiration for his colleagues and will "retain warm ties with each of them in the years to come."
For decades, Kennedy has been the author of major gay rights rulings from the Supreme Court. The 1996 decision in Romer v. Evans held state laws barring municipalities from enacting LGBT non-discrimination ordinances are unconstitutional. Kennedy also wrote the 2003 decision in Lawrence v. Texas, which struck down state laws criminalizing same-sex relations.
Kennedy wrote decisions enacting marriage equality throughout the country, first with the 2013 decision in Windsor v. United States against the Defense of Marriage Act, a federal law barring federal recognition of same-sex marriage, then with the 2015 decision in Obergefell v. Hodges, which struck down state bans on same-sex marriage and guaranteed marriage equality through the country.
Gregory Angelo, president of Log Cabin Republicans, praised Kennedy and said no other justice in ever "has done more to advance gay rights than Justice Kennedy."
"This is not something that is up for debate; in his 30 years on the bench of the nation's highest judicial body, Justice Kennedy did not simply author the most pro-gay decisions of a Supreme Court Justice — he authored all of them," Angelo said.
Kennedy also wrote the ruling this year in the Masterpiece Cakeshop case in which the court ruled for a Colorado baker seeking to refuse to make wedding cakes for same-sex couples on religious grounds despite a state LGBT non-discrimination law. But the narrow decision on the basis of the facts of the case and perceived religious animosity from the Colorado Civil Rights Commission. At least one state court in Arizona has invoked the decision to preserve a Phoenix non-discrimination ordinances.
But others have also criticized Kennedy for decisions they say undermine civil rights. Kennedy closed out his final term joining the majority in decisions upholding Trump's travel ban, overturning a California law requiring clinics to notify patients of abortion providers and declaring free-share fees unions charge to non-member violates freedom of speech.
Vanita Gupta, CEO of the Leadership Conference on Civil and Human Rights, had an even-handed view of Kennedy during his time on the bench, calling him "the fifth and deciding vote in several landmark cases."
"He was the architect of four landmark decisions that helped bring LGBTQ people and their families out of the shadows and recognized their full humanity under law and in the public square," Gupta said. "And he was also a swing vote against harsh criminal sentences and restrictions to reproductive healthcare for women. But as we saw just this week, he more often voted to undermine civil rights protections."
Kennedy announced his retirement the day after anniversaries of his decisions in Lawrence cases as well as the marriage equality ruling in the Windsor and Obergefell cases.
Mason Davis, CEO of Freedom for all Americans, recognized those anniversaries as he called for a new justice that would uphold the tradition of Kennedy.
"We and many LGBTQ Americans and our allies are concerned about the uncertainty of who will sit on the Supreme Court," Davis said. "But support for marriage equality, LGBTQ non-discrimination protections, and treating transgender people fairly are at all-time highs in this country. We expect that whoever is nominated to replace Justice Kennedy, will respect the law and more importantly, respect full dignity and basic protections for LGBTQ Americans under the law."
SCOTUS weighs ban on Affirmative Action, advocates sound alarm
As the Supreme Court weighs a ban on Affirmative Action, advocates say such a ruling would negatively harm campus diversity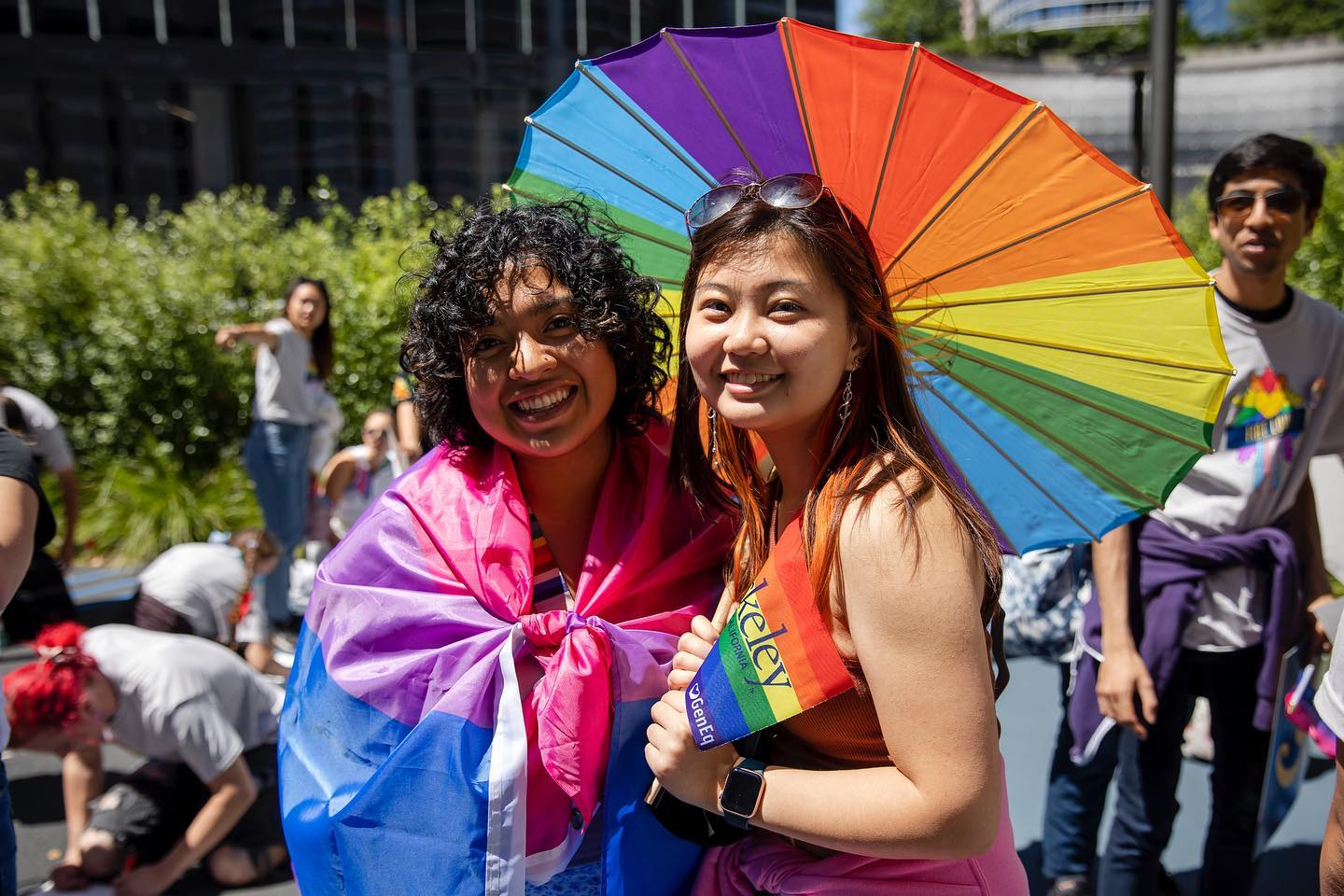 By Peter White | SAN FRANCISCO – The U.S. Supreme Court is expected to rule on two cases this month that could prohibit consideration of race in college admissions, undoing a 45-year history of Affirmative Action dating back to 1978.
Last October, conservative activist Edward Blum, president of Students for Fair Admissions, filed a lawsuit against Harvard claiming it discriminated against Asian-American applicants. Lower courts found no evidence of that claim, and no students testified against the current race-based policies at Harvard or in a separate suit involving the University of North Carolina.
Still, given the Supreme Court's conservative majority, many expect an end to the policy, which supporters say has helped boost enrollment in colleges and universities for historically underrepresented groups.
"Progressives, patriots, and free thinkers of all colors and creeds and sexual orientations need to unite in the struggle to preserve the core American principles of inclusivity and multicultural democracy," said civil rights lawyer Lisa Holder, president of the Equal Justice Society (EJS) in Oakland, California.
Holder spoke with reporters last week during a news briefing organized by Ethnic Media Services. She noted Affirmative Action is the best way to undo the historical legacy of inequality and discrimination in higher education, adding that California schools would become more segregated without it.
"We're looking at apartheid schools where children of color are not getting access to opportunity. That is un-American," she said. Holder noted the consensus among social scientists that diverse educational environments are 35% more productive than those that are more homogeneous.
Students who testified before the high court in both the Harvard case as well as a separate case involving the University of North Carolina – also filed by Blum's group – stressed the advantages of being part of a more diverse student body.
Echoes of Roe v. Wade
In its 1978 Regents of University of California v. Bakke decision, the Supreme Court ruled that schools' use of Affirmative Action policies to enhance student diversity is constitutional.
Tomas Saenz, president of the Mexican American Legal Defense and Educational Fund (MALDEF) and former member of the Los Angeles County Board of Education – where he served for two decades – worries this current court is poised to overturn that longstanding precedent.
"We don't know when it will come down," Saenz said. But given the court's stated views on race-conscious Affirmative Action policies, he expects the justices will overturn it just as they did with the Dobbs ruling last year overturning Roe v. Wade.
"I consider that to be the likely outcome," he said, noting the Supreme Court revisited the issue of race conscious Affirmative Action in higher education on three separate occasions. Each time the court majority reasserted that the Bakke precedent continued to be the law.
"So, overturning that precedent would be extraordinary and on a par with the Dobbs decision of last year," Saenz said.
He also predicted that opponents of Affirmative Action would seek to expand the court's rationale. "This case will have nothing whatsoever to say about Affirmative Action in employment or contracting. And anyone who asserts otherwise, is misleading you," Saenz said.
"You will hear folks from the right assert that somehow this Supreme Court decision also means that ethnic studies, even critical race theory, must be eliminated from schools." On the contrary, Saenz says the decision will say nothing about curriculum.
Impacts on campus diversity
\John C. Yang, president and CEO of Asian Americans Advancing Justice (AAJC) reiterated that lower courts found no evidence of discrimination against Asian-Americans in Harvard's admissions process, which is the basis of the lawsuit.
"An admissions process considering race… remains necessary to ensure that equally qualified students from communities of color have the same access as privileged white students," Yang said.
He noted 28% of the incoming Harvard class are Asian-Americans and their numbers have quadrupled since 1978 when the Bakke decision was issued.
"Any suggestion that somehow Asian-Americans are being discriminated against is just belied by these simple facts," Yang continued. If Affirmative Action is overturned, he anticipated campus diversity at Harvard would decrease from 14% to 6% for Blacks and from 14% to 9% for Latinos.
"At the end of the day, we have to recognize that we are not in a race-blind society. Our lived experiences should not be up for debate," Yang said.
What about legacy admissions?
Michele Siqueiros has been supporting greater college access for students of color since 2004, and says it hasn't been that long since women, Black, Latino, Indigenous and Asian-American students were even permitted to attend universities.
"Affirmative Action alone was never intended to be the panacea," said Siqueiros, president of The Campaign for College Opportunity, a California-based non-profit.
"We must do everything in our power to provide all students an equal opportunity to pursue a college education," she stressed, adding that with the anticipated SCOTUS ruling more will need to be done to ensure universities do not discriminate against students of color.
Siqueiros also pointed out that conservative opponents of Affirmative Action have nothing to say about legacy admissions – which can account for a quarter or more of all admissions at Ivy League schools like Harvard – or about recruiters exclusively visiting rich, wealthy, and predominantly white high schools.
"There are a lot of practices in higher education that should be challenged and removed," said Siqueiros. "It's really unfortunate that Affirmative Action is the one that's being attacked today."
******************************************************************************************
The preceding article was published as part of an ongoing partnership between Ethnic Media Services and the Los Angeles Blade. For additional information or to learn more about Ethnic Media Services click on the link embedded in the logo above.