Is America on a slippery slope to fascism?
The Republican Party 'has become a threat to liberal democracy,' says Steve Schmidt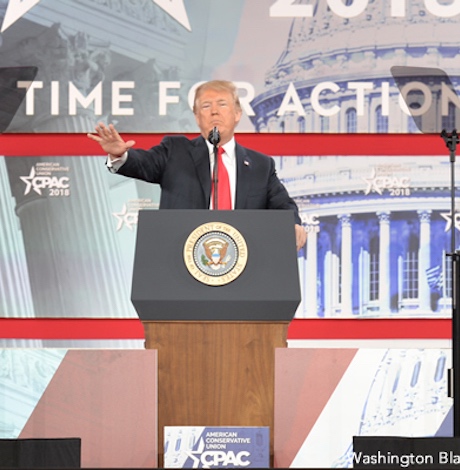 Out journalist Masha Gessen, an expert on Russian President Vladimir Putin and authoritarianism, pulled no rhetorical punches. 
"I don't think we have fascist rule in this country, but what we have is a fascist leader," Gessen told MSNBC's Joy Reid on June 23, referring to President Donald Trump. "We have a nativist, nationalist leader who is devoting all his energy into portraying a group of people as a super dangerous enemy, both sort of subhuman animals, right, 'infestation,' and superhuman at the same time because they're so frightening— because if we don't protect ourselves, terrible things will happen, we don't know what kind of catastrophe will befall us," encapsulating Trump's use of fear tactics and dehumanizing language about immigrants to rile his base. 
"That is fascism," Gessen said. "Whether we allow fascism to take over this entire country is an open question and none of us knows what's going to happen. But it is by no means hyperbole to call Trump a fascist."
Gessen noted how slowly fascism takes hold. "Somebody posted recently the mock cover that The Boston Globe did before Trump's election to try to scare people that said, 'Deportations to Begin.' And we thought it would be so shocking just a year and a half ago—and now we're in the middle of it," she said. "Deportations have long since begun and worse than deportations."
"And soon internment camps," Reid added as an almost throwaway afterthought.
And then came the internment camps—for children.
But first came the announcement. In March 2017, Trump called for an end to the "catch and release" policy whereby migrants crossing illegally into the US, a misdemeanor, would be freed to stay in the country while awaiting a court hearing.  A Department of Homeland Security proposal called for women and children to be separated as a deterrent to mothers.
Implementing the new policy proposal "could create lifelong psychological trauma," Marielena Hincapie, executive director at the National Immigration Law Center, told Reuters for a March 3, 2017 story. "Especially for children that have just completed a perilous journey from Central America."
A year later, on April 6, 2018, Attorney General Jeffrey Beauregard Sessions announced a new "zero-tolerance" policy. Lest anyone miss the point, Sessions went to Friendship Park on the border on May 8 and gleefully spelled out the new policy.   
"People are not going to caravan or otherwise stampede our border. We need legality and integrity in the system. That's why the Department of Homeland Security is now referring 100 percent of illegal Southwest Border crossings to the Department of Justice for prosecution.  And the Department of Justice will take up those cases," he said. "If you cross this border unlawfully, then we will prosecute you.  It's that simple. If you smuggle illegal aliens across our border, then we will prosecute you. If you are smuggling a child, then we will prosecute you and that child will be separated from you as required by law."
The felony criminalization of immigration forced authorities to take a child while the parent was referred for prosecution, which often resulted in deportation without the child. Sessions later declared that asylum would not be granted to anyone fleeing from domestic violence or gangs.
Asked by NPR if separating a child from a mother is "cruel and heartless," White House Chief of Staff John Kelly said on May 11: "I wouldn't put it quite that way. The children will be taken care of — put into foster care or whatever. But the big point is they elected to come illegally into the United States and this is a technique that no one hopes will be used extensively or for very long."
During a May 15 Senate committee hearing, DHS Secretary Kirstjen Nielsen said that families seeking asylum who present themselves at ports of entry stay together. However, DHS later clarified that families may be separated if they can't prove a custodial relationship or if DHS thinks a child may be at risk, being used by a trafficker to gain entry. In practice, asylum seekers who presented themselves at a point of entry were blocked, forced to find another way into the country, thus making their crossing illegal, with the children removed.
On May 29, the Department of Health and Human Services (HHS) announced a 21 percent surge in one month in unaccompanied children in government detention centers. "Although the government has not disclosed how many children have been separated from their parents as a result of the new measures, [HHS] said Tuesday that it had 10,773 migrant children in its custody, up from 8,886 on April 29," the Washington Post reported.
More than 100 children under the age of 4 were taken from their mothers, including breast-feeding infants, The New York Times reported, using data provided by HHS' Office of Refugee Resettlement.
The policy was the last straw for former Republican strategist Steve Schmidt who renounced his membership in the Republican Party, now "fully the party of Trump."
"This child separation policy is connected to the worst abuses of humanity in our history. It is connected by the same evil that separated families during slavery and dislocated tribes and broke up Native American families," he said in the thread. "Today the GOP has become a danger to our democracy and values."
Schmidt also came close to calling Trump a fascist. "Conservatism has become synonymous with obedience to the leader – a leader who says 'I am the law. I am above the law. I will define what truth is.' Truth is what the leader says it is, not what we would have recognized months ago as objective truth," Schmidt told MSNBC. "The last time this happened, it unleashed a tragedy the likes of which the world has never seen. And I think there is a real lack of imagination in this country about how fragile these institutions are and how dangerous a president as unprepared, as authoritarian, as ignorant as he is—the damage he would be able to cause."
The government tried to control the detention narrative. But reporting by Los Angeles native Jacob Soboroff for MSNBC after touring a facility in McAllen, Texas burst through. He described essentially a prison with "babies sitting by themselves in a cage with other babies." He said reporters on the tour were asked to smile at the kids because they "feel like animals locked up in cages." ProPublica released smuggled audio of young children crying for their parents. Reports of "tender-age shelters" and the sight of young people escorted in the dark of night to facilities around the country caused outrage.
Trump said he didn't like the images and on June 20 signed an executive order that kept in place his "zero-tolerance" policy, but allows families to stay together while the parents are being prosecuted. However, many questions remain: what happens if the parents' cases are not adjudicated within 20 days, when a federal court settlement requires that children be released from detention?
And while a San Diego judge ordered family reunification within 30 days of separation, the government has apparently not been keeping track of the children, including infants and toddlers who do not know their names. More than 2,300 children are in government custody since the separation policy started in April.
"I miss my mother and when I see those children on the border it rips my heart out," says Maria (a pseudonym to protect her identity). "She died trying to get me here. She carried me from Honduras, first on a bicycle, then a van, a train, on foot, on bus…We traveled for such a long way, it took months. I remember it. She died in a small town on the side of the road in Mexico trying to get to my brother in California. She was not a criminal. She only wanted to give us both a better life but she didn't make it. I was only 6 years old.

Maria remembers the good part of the journey. "People don't understand.  For 99 percent of the people, the journey is a highlight of their life, sometimes the only family they have in the world are people they meet along the way. They take care of each other, feed each other, share everything and they look out for the children, even the older boys who travel alone," she says.  "When my mother died people took care of me, they knew what my mother wanted for me and they made it happen.

"It's not what Trump wants you to think," she continues. "There were some bad people who took advantage of the good people, but they were not us. Most of the bad people were making money, stealing from the people the journey, making promises they did not keep."
"I am not a bad hombre and neither was my mother," she adds. "I was captured but not separated from the woman who told immigration people she was my mother. She took care of me for 2 years and worked everyday to help me find my brother. I still call her mom and she is still in danger of deportation all these years later."
Maria made that journey in 2003. She was reunited with her brother, who had been adopted by a gay couple in the Palm Springs area and she eventually came out as a lesbian. She is working on getting her citizenship. "I love this country. My brother and I are lucky," she tells the Los Angeles Blade.
Not everyone is as lucky. Last May, among the caravan of 225 asylum seekers fleeing Honduras, Guatemala, and El Salvador to the Mexican border were more than 20 transgender women. Not all arrived in Tijuana.
"Some of us have been kidnapped, assaulted, and disappeared," Ivan Mondragon, 30, who organized the transgender group, told the San Diego Union-Tribune. "Some have been forced into sex work. Here in Tijuana, one of our girls was assaulted, someone broke her rib and we haven't seen her since she posted a video on Facebook after she was beaten."
"I have friends who don't have the opportunity to ask for asylum because they are already dead," Shannel Smith, 28 of Honduras, told the Union-Tribune. She is fleeing gang members who killed her friend.
Roxanna Hernandez, 33, turned herself to ICE in San Diego seeking help—she had AIDS and was also fleeing violence as a trans woman. ICE took her into custody, shuffled her from facility to facility until she died alone on May 25 in New Mexico. 
But asylum for LGBT people is not easy to get. Udoka Nweke, a 29-year-old gay Nigerian, has been in Adelanto Detention Center since Dec. 2016. Fleeing his country after being attacked by an anti-gay mob, Nweke's asylum plea was denied and he attempted suicide. The Black LGBTQ Migrant Project has petitioned for his release on parole so he can access lifesaving medical treatments.
Concern is growing about the psychological and emotional well being of the children now in government detention camps.
Out Rep. Mark Takano is among the congressional representatives who travelled to border towns and detention and prisons to see what's happening. To him, the incarceration and the tent cities dramatically remind him of the Japanese-American internment camps during World War Two.
"I am just taken by how much the history of Japanese-American internment has been made current," Takano tells the Los Angeles Blade. The fact that the family separation policy has been suspended "only proves that the administration was lying when it said it was law and they were forced to do this." In fact, 'the law did not require any of the cruel policies that they were implementing."
Takano says that when he visited the McAllen, Brownsville and Port Isabel detention centers, he met with about 15 women from Guatemala, Honduras and El Salvador. "None of these women posed a danger to our country. None of these women even came close to images of MS 13, which this president likes to broad brush all immigrants with to justify his policies."
At Port Isabel, "you see 15 foot high walls and fences topped off with coiled razor wire," Takano said. "And, of course, that image reminded me of my mother and my father who were two and three years old they went to Heart Mountain in Wyoming and Tule Lake in California. And certainly two and three year olds did not pose a danger to our country. And the executive order that lead to the interment of Japanese-Americans and Japanese immigrants" and Trump's cruelty policy "were motivated by an extreme political agenda that was also further propagated by a media and a press that repeated the exaggerated claims of politicians….Rounding up and interring all Japanese-Americans was discriminatory."
The disproportionate response then and now is based on "some vague notion of national security, some vague notion we're protecting the public. That is simply a fiction and untrue. And it's causing great suffering," he says. "This is an immoral policy," the scapegoating, stigmatization, "the marginalization of a vulnerable minority whose due process rights were not respected."
"How does this connect to LGBT people?" Takano recalls how during the AIDS crisis in the 1980s, members of Congress called for the tattooing, quarantining, "the interment of LGBT people," he said.  "Medical science certainly negated those outrageous claims. We know that the calls to segregate and round up gays and to confine them was motivated by an anti-gay and homophobic animus."
"[History] is repeating itself but it has gone to a new low with Donald Trump. When we were incarcerated [in Japanese-American internment camps], our families were intact. My parents were with me," out actor George Takai told CNN. "But in this case, it's come to a chilling low where babies are torn away from their mothers and placed in separate internment camps."
Takai says Trump's lies and inflammatory rhetoric are similar to what happened to Japanese-Americans in the 1940s. "We were characterized by the government, classified as 'enemy aliens.' We were neither," he said, noting that many young Japanese Americans "rushed to their recruitments centers to volunteer to serve in the US military" right after Pearl Harbor but were denied.
But repeat a lie often enough "and it becomes a reality." That's what happened with "enemy aliens," Takai said, recalling comments from the politically ambitious California Attorney General Earl Warren: "We have no reports of sabotage or spying or fifth column activities by Japanese Americans. And that is ominous because the Japanese are inscrutable. We can't tell what they're thinking so it would be prudent to lock them up before they do anything."
"Taking that stereotype and grotesquely turning it against us—the big lie is happening with Donald Trump now, as well," said Takai. "They are not murderers, rapists and drug dealers. They are literally fleeing for their lives and to call them infestations is absolutely grotesque."
LGBT people should be concerned about Trump's call to do away with immigration judges. "What are we going to do for LGBT people who are fleeing regimes that actually torture and kill them for being gay?," asks Takano. "They don't even get a hearing?" This anti-immigrant attitude harms us morally, to have this be done in our names as American citizens." 
NBC Universal cancels Golden Globe awards broadcast for 2022
NBC Universal announced the network would not broadcast the 2022 Golden Globes awards ceremony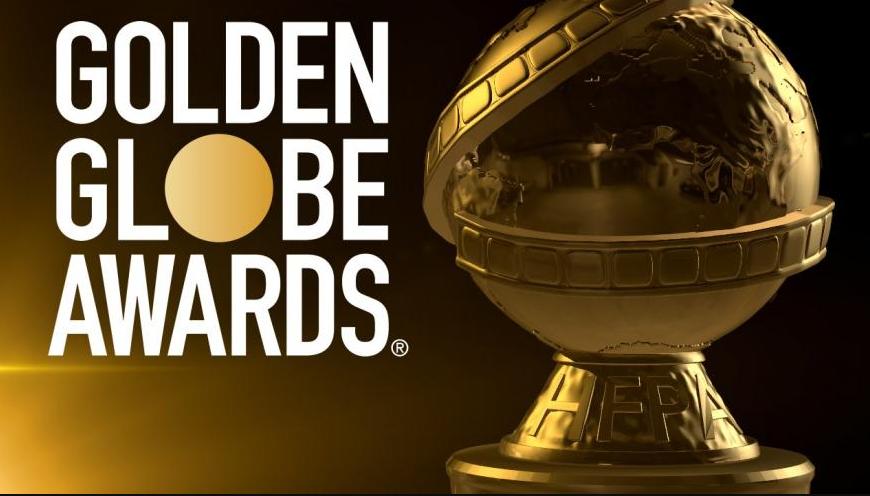 BURBANK – In the wake of an in-depth investigation into the Hollywood Foreign Press Association (HFPA), the organization responsible for the Golden Globes by the Los Angeles Times, which revealed a lack of racial diversity among its voting members and various other ethical concerns, NBC Universal announced Monday the network would not broadcast the 2022 Golden Globes ceremony.
This past February ahead of the HFPA's 78th Annual Golden Globes ceremony, HFPA board chair Meher Tatna told Variety magazine that the organization that the organization of international journalists which covers the film, television, and entertainment industry has not had any Black members in at least 20 years.
Actor Sterling K. Brown, a Golden Globe winner and two-time nominee, posted to Instagram;
Criticism of the HFPA, which puts on the Globes and has been denounced for a lack of diversity and for ethical impropriates, reached such a pitch this week that actor and superstar celebrity Tom Cruise returned his three Globes to the press association's headquarters, according to a person who was granted anonymity because they weren't authorized to speak publicly about the decision, the Associated Press reported.
"We continue to believe that the HFPA is committed to meaningful reform. However, change of this magnitude takes time and work, and we feel strongly that the HFPA needs time to do it right," a spokesperson for NBC said in a statement.
"As such, NBC will not air the 2022 Golden Globes," the spokesperson added. "Assuming the organization executes on its plan, we are hopeful we will be in a position to air the show in January 2023."
NBC's decision comes as Vogue reported that the backlash to the HFPA came swiftly and decisively. Some of Hollywood's biggest studios, including Netflix, Amazon, and WarnerMedia, announced they were severing ties with the organization until efforts were made to increase diversity and stamp out corruption, while a group of more than 100 of the industry's biggest PR firms released a statement in March in which they pledged to boycott the ceremony for the foreseeable future.
The HFPA did not immediately respond to inquiries by media outlets requesting comment about NBC's decision.
In February, the organization said it was "fully committed to ensuring our membership is reflective of the communities around the world who love film, TV, and the artists inspiring and educating them."
"We understand that we need to bring in Black members as well as members from other underrepresented backgrounds, and we will immediately work to implement an action plan to achieve these goals as soon as possible," it said.
HFPA also announced a full timetable through this summer for implementing promised reform initiatives in response to NBC's decision.

"Regardless of the next air date of the Golden Globes, implementing transformational changes as quickly — and as thoughtfully — as possible remains the top priority," the HFPA board said in a statement. "We invite our partners in the industry to the table to work with us on the systemic reform that is long overdue, both in our organization as well as within the industry at large."
LA County expected to hit herd immunity by mid summer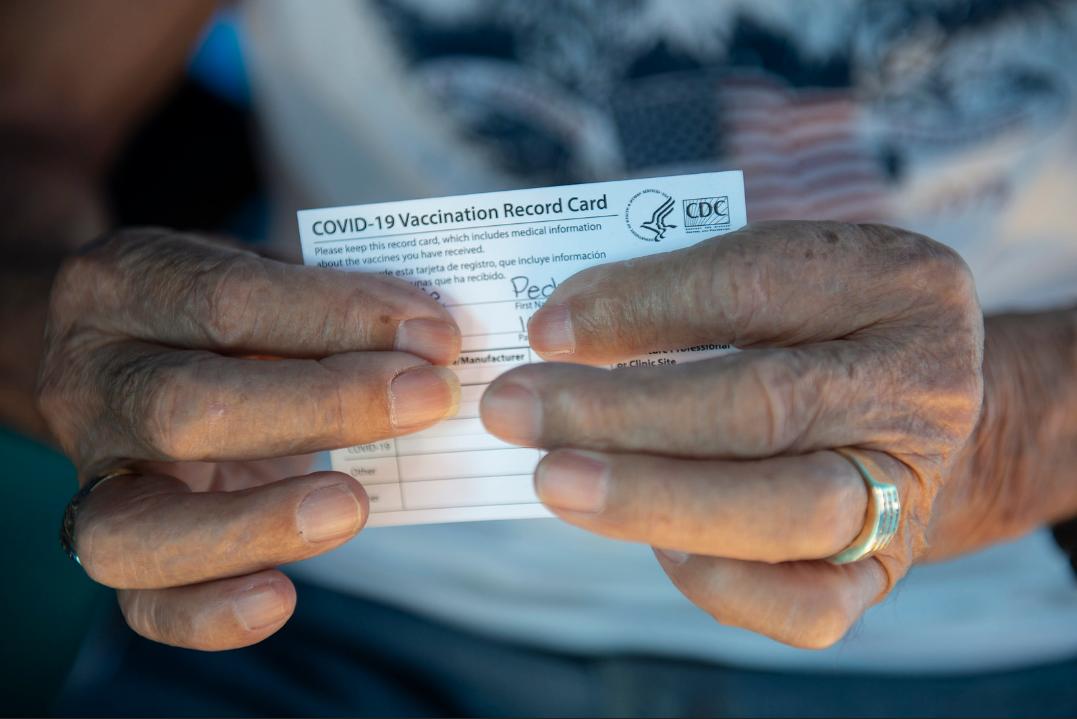 LOS ANGELES – Los Angeles County could reach COVID-19 herd immunity among adults and the older teenagers by mid- to late July, public health officials announced Monday. Over the weekend LA Mayor Eric Garcetti announced that appointments are no longer needed for Angelenos to get COVID-19 vaccinations at any site run by the city.
Garcetti's move is intended to give people who don't have the time or technological resources to navigate online booking platforms a chance to get the shot.
The percentage of the population the County needs to vaccinate to achieve community immunity is unknown, however Public Health officials estimate it's probably around 80%. Currently, 400,000 shots each week are getting into the arms of L.A. County residents, and there are over 2 million more first doses to go before 80% of all L.A. County residents 16 and older have received at least one shot.
At this rate, Public Health expects the County will reach this level of community immunity in mid- to late July and that assumes the County continues to at least have 400,000 people vaccinated each week. That would include both first doses that people need as well as their second doses.
This news came as Los Angeles Unified School District officials announced that attendance numbers at all grade levels in the District have been considerably lower than expected as extensive safety measures have failed to lure back the vast majority of families in the final weeks of school.
Only 7% of high school students, about 30% of elementary school children and 12% of middle school students have returned to campuses.
As of May 7, more than 8,492,810 doses of COVID-19 vaccine have been administered to people across Los Angeles County. Of these, 5,146,142 were first doses and 3,346,668 were second doses.
On Monday the U.S. Food & Drug Administration (FDA) expanded the emergency use authorization for the Pfizer COVID-19 vaccine for adolescents 12 to 15 years of age. The Pfizer vaccine is already authorized for people 16 years old and older.
Pfizer's testing in adolescents "met our rigorous standards," FDA vaccine chief Dr. Peter Marks said. "Having a vaccine authorized for a younger population is a critical step in continuing to lessen the immense public health burden caused by the COVID-19 pandemic."
In a statement released Monday by the White House, President Joe Biden the FDA's decision marked another important step in the nation's march back to regular life.
"The light at the end of the tunnel is growing, and today it got a little brighter," Biden said.
Los Angeles County will offer the Pfizer vaccine for 12 to 15-year-olds once the Centers for Disease Control and Prevention (CDC) affirms the FDA recommendation, which can happen as early as Wednesday. All adolescents 12-17 will need to be accompanied by a parent or guardian to get vaccinated.
To find a vaccination site near you, to make an appointment at vaccination sites, and much more, visit: www.VaccinateLACounty.com (English) and www.VacunateLosAngeles.com (Spanish). If you don't have internet access, can't use a computer, or you're over 65, you can call 1-833-540-0473 for help finding an appointment or scheduling a home-visit if you are homebound. Vaccinations are always free and open to eligible residents and workers regardless of immigration status.
In the meantime, the Los Angeles County Department of Public Health and the Centers for Disease Control and Prevention say that unvaccinated people — including children — should continue taking precautions such as wearing masks indoors and keeping their distance from other unvaccinated people outside of their households.
HHS takes steps to reverse Anti-LGBTQ+ healthcare policy
The announcement came minutes before a scheduled hearing before the U.S. District Court for Equality California's lawsuit challenging the Trump-Pence Administration's "Rollback Rule"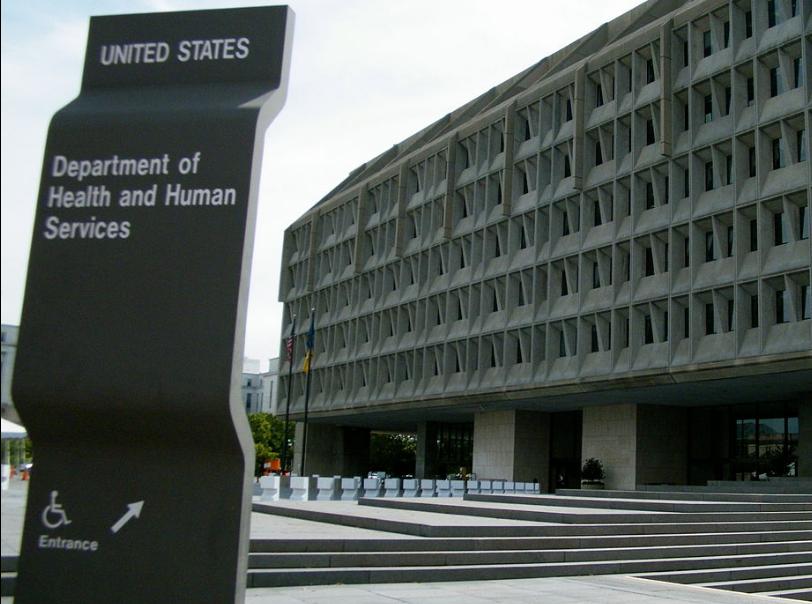 WASHINGTON – The U.S. Department of Health and Human Services announced Monday morning that the Biden-Harris Administration will interpret and enforce Section 1557 of the Affordable Care Act (ACA) and Title IX's prohibitions on discrimination based on sex to include discrimination on the basis of sexual orientation and gender identity.
The announcement came minutes before a scheduled hearing before the U.S. District Court for the District of Massachusetts in BAGLY v. HHS, Equality California's lawsuit challenging the Trump-Pence Administration's "Rollback Rule."
The Trump-era policy undermines the ACA's nondiscrimination protections on the basis of sex — including pregnancy, gender identity and sex stereotyping — as well as protections for patients with limited-English proficiency and those living with chronic illnesses, including HIV. Because the issues in BAGLY v. HHS are broader than what the Administration announced today, the Court scheduled a hearing on the government's motion to dismiss for June 3rd at 2:30 PM EST.
In reaction to the HHS announcement, House Speaker Nancy Pelosi issued a statement Monday:
"Today, the Biden Administration has taken essential and potentially life-saving action to affirm that all people in America have the right to quality, affordable health care – no matter who they are or whom they love. During this time of pandemic and always, it is vital that the most vulnerable have access to care, including LGBTQ Americans, who have long suffered injustice and discrimination that has left them dangerously exposed to health risks.

"The Trump Administration's decision to greenlight anti-LGBTQ discrimination in health care in the middle of a pandemic was an act of senseless and staggering cruelty, made in blatant defiance of our values and a Supreme Court ruling made just a month prior.

"Congressional Democrats together with the Biden Administration are proud to uphold the equal right of every American to access the care that they need to pursue a life of dignity and health. We must now build on this progress and enact the House-passed Equality Act to fully ban anti-LGBTQ discrimination in our nation."
In addition to Equality California, co-plaintiffs in BAGLY v. HHS include Darren Lazor, The Boston Alliance of Gay, Lesbian, Bisexual and Transgender Youth (BAGLY), Callen-Lorde Community Health Center, Campaign for Southern Equality, Equality California, Fenway Health, and Transgender Emergency Fund.
Lazor is a transgender man near Cleveland, Ohio, who experienced numerous counts of discrimination from healthcare providers on the basis of his gender identity from 2012 to 2017. He is a member of Equality California. Plaintiffs are represented by National Women's Law Center (NWLC), the Transgender Law Center (TLC), the Transgender Legal Defense & Education Fund (TLDEF), the Center for Health Law and Policy Innovation (CHLPI) of Harvard Law School and law firm Hogan Lovells.
The lawsuit asserts that the new rule violates the Administrative Procedures Act by being contrary to law, arbitrary and capricious and a violation of the Equal Protection Clause of the 14th Amendment. Notably, it was published on June 19,  just days after the June 15, 2020 U.S. Supreme Court ruling in Bostock v. Clayton County, which found that it is unlawful sex discrimination to fire employees based on sexual orientation or gender identity.
The lawsuit also asserts that the new rule will embolden discrimination and harm LGBTQ+ patients and people seeking reproductive health care, further stigmatize abortion and other pregnancy-related care, harm patients with limited-English proficiency, especially immigrants, and harm people with chronic illnesses, including those living with HIV. The rule will also create confusion about the scope of protections against discrimination under federal law.
Trans people, like plaintiff Darren Lazor, already face disproportionate discrimination in health care settings, including mistreatment by insurers and humiliation and harassment by doctors – problems that are exacerbated for trans people of color and trans people living in rural regions and the U.S. South. In seeking to deny trans people access to the healthcare they need, the Trump Administration had placed trans people, and especially Black trans women, in danger through deliberately harmful governmental action.
"We are thrilled by the news that the Biden-Harris Administration will take initial steps to reverse President Trump's dangerous, discriminatory Rollback Rule, which undermined healthcare nondiscrimination protections critical to the LGBTQ+ community, and trans people in particular," said Equality California Executive Director Rick Chavez Zbur.
"As the world recovers from a global pandemic, it's more important than ever that every American have access to quality, affordable healthcare without fear of harassment and discrimination. We remain hopeful that under Secretary Becerra and Assistant Secretary Levine's leadership, HHS will continue to take further steps to rescind the Trump-era regulation and address the harms that it has caused," he added.