Outfest Opening Gala promises celebration, awards, and "Studio 54"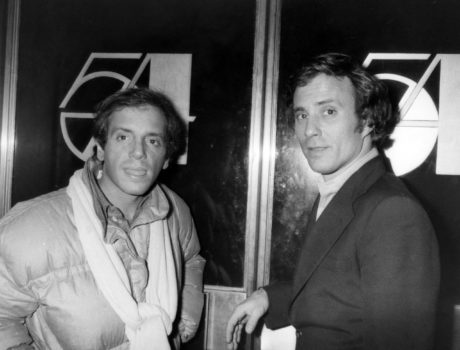 The excitement is ramping up for Queer Cinema fans in Los Angeles with the approach of the Outfest Los Angeles LGBTQ Film Festival.
Outfest is a Los Angeles based non-profit organization dedicated to promoting equality by creating, sharing, and protecting LGBTQ stories on the screen – and the 2018 edition of their annual festival, presented by HBO, begins on Thursday, July 12, with an Opening Night Gala that promises to be an event to remember.
Taking place at the iconic Orpheum Theatre in DTLA, the Gala begins with a VIP pre-party at 6:30 PM.  Billed as "the legendary LGBTQ party of the summer" and "the see-and-be-seen event of the season," it will include food selections from Shannon Swindle (James Beard semifinalist Pastry Chef at Tom Collichio's Craft), who has asked some of his friends from the top restaurants in the city to join him in offering a taste of LA's best.
At 8pm, the festivities move inside the theatre for the presentation of the 2018 achievement award, Outfest's highest honor, presented in recognition of a body of work that has made a significant contribution to LGBT film and media.
This year's recipient is Angela Robinson, a celebrated filmmaker and champion of LGBTQ rights, will receive the Achievement Award, whose storied career has encompassed teen spies, hot Cajun vampires, kinky comic-book creators, West Hollywood power lesbians and the world's smartest VW bug, to name just a few.  In a time where women still only make up a fraction of directors, Robinson has carved a space for herself in both film and television, and frequently deals with LGBTQ topics in her work, such as "D.E.B.S.," "The L Word," "Herbie Fully Loaded," "True Blood," "How to Get Away with Murder," and most recently "Professor Marston and the Wonder Women."
Outfest's Executive Director Christopher Racster says, "Outfest has a long and important legacy of launching filmmakers' careers.  I am incredibly proud that we have the opportunity honor an amazingly talented woman director whose career started at Outfest.  Angela has forged a unique path of success within the industry.  When jobs are hard to come by for women directors, Angela has blazed a path in high-profile television series, lauded independent films and major studio movies.  Her unique vision, her sharp humor, and her humanity are constantly on display in each move she makes.  Angela's work is always fresh, intelligent and groundbreaking."
Robinson remarks, "It is such an honor to receive the Outfest Achievement Award this year — I premiered the first short film I ever made at Outfest and every film I've made since. It's a joy to be recognized by Outfest in this way so many years later."
Following the award presentation, Outfest commences with its first official screening of the year – "Studio 54," an eagerly-anticipated documentary by director Matt Tyrnauer ("Valentino: The Last Emperor," "Scotty and the Secret History of Hollywood") about the legendary New York nightclub.
According to the film's synopsis, "When disco was the epicenter of popular culture, Studio 54 was the epicenter of disco.  Brooklyn-born college pals Steve Rubell and Ian Schrager took a former opera house and CBS studio (where 'What's My Line?' and 'Captain Kangaroo' filmed), in what was at the time one of New York City's sketchiest neighborhoods, and turned it into a dance palace known the world over. Extroverted gay Rubell and introverted straight Schrager (the latter giving his most extensive interview to date about Studio 54) were a powerful team — but the swirl of sex, drugs, celebrity, and tax evasion brought this phenomenon to an end, as did the advent of Ronald Reagan, the AIDS crisis, and the "Disco Sucks" backlash."
It goes on to say, "But oh, what heady times there were during Studio 54's heyday, which this vibrant documentary captures, mixing vintage interviews (Michael Jackson!) with reminiscences from the doormen, bartenders, and paparazzi who experienced the thrills and the beats on the dance floor and in the infamous balcony. There may never again be such a stately pleasure dome as Studio 54, but director Matt Tyrnauer […] observantly captures the hedonism and the hubris with the exacting eye that has made him one of this generation's most fascinating documentarians."
After the movie (approximately 10pm) is the Gala After-Party, set outside the theatre in Outfest's reimagining of the Studio 54 setting.  There, you can grab a bite from one of the dozen participating restaurants – along with a glass of beer from Angel City Brewery, a glass from Barefoot wines, or a Finlandia vodka cocktail.
According to Outfest, "It's all on us.  And don't worry, you will be able to dance the night away."
Tickets to the Opening Night Gala are limited, so act fast if you want to go.
And if you can't make it, don't be too upset – the festival continues through July 22, at multiple venues throughout the city, and will feature over 200 feature and short films (both narrative and documentary) as well as special events, discussions, and panels.
For tickets, schedule of screenings and events, and more information, visit here.
.
Andre Leon Talley, iconic Black fashion journalist & editor dies at 73
Talley worked at Vogue during an unprecedented time of growth in the fashion industry in the 1980's and 1990's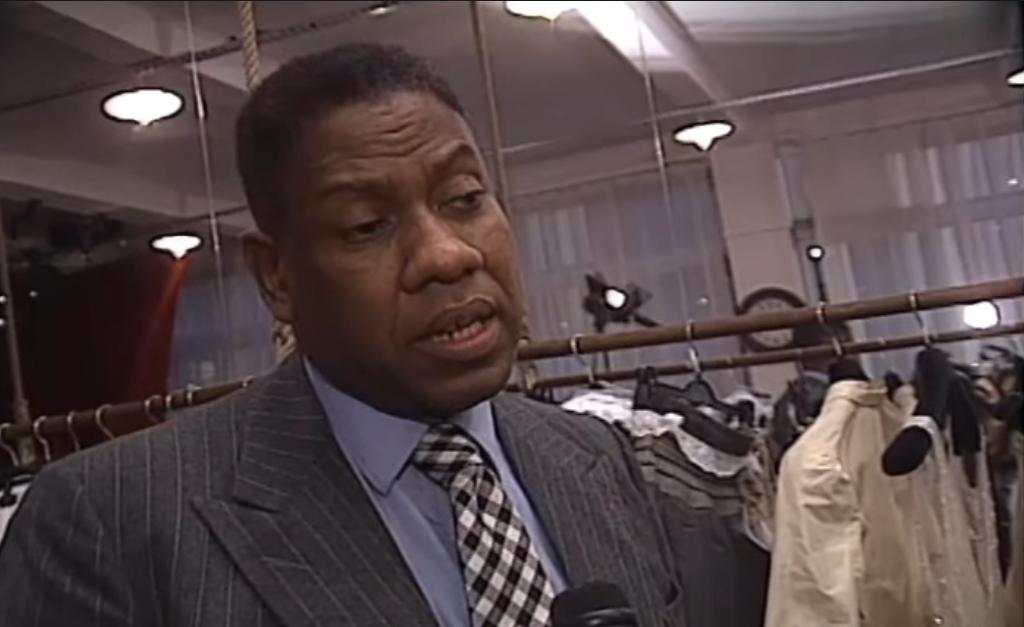 WHITE PLAINS, Ny. – Andre Leon Talley, a formidable iconic fashion journalist and the former creative director and one-time editor-at-large of Vogue magazine, passed away at age 73 of unspecified causes at a hospital in White Plains, an inner suburb of New York City in Westchester County, New York.
News of the famed fashion journalist's death Tuesday was first reported by celebrity news and gossip site TMZ.
Andre Leon Talley, a giant in the fashion world, has died at 73. https://t.co/eckqP7zdwk

— TMZ (@TMZ) January 19, 2022
Talley was known for his close friendships with designers like Karl Lagerfeld, Tracy Reese, Rachel Roy, and singer/actress Jennifer Hudson, and Vogue magazine editor in chief Anna Wintour among others.
Talley worked at Vogue during an unprecedented time of growth in the fashion industry in the 1980's and 1990's. From 1983 until late 1987, he was the magazine's the news director and was then promoted to Vogue's creative director in '88, a post he held until 1995. He later came back to the magazine in 1998 as the editor-at-large until his departure in 2013.
Born in Washington D.C. on October 16, 1948 and raised in North Carolina, Talley graduated with a Bachelor of Arts degree in French Literature in 1970 from North Carolina Central University. He later attended Brown University, after he was awarded a scholarship, where he earned a Master of Arts degree in French Literature in 1972.
Talley's early career as a journalist saw him working at Andy Warhol's Factory and Interview magazine. He later became the Paris bureau chief for Women's Wear Daily.
His later career saw Talley hosting his own radio show principally concerned with fashion and pop culture on Sirius XM. He also released a book The Chiffon Trenches: A Memoir on May 19, 2020, which detailed his early career start and some of the issues he encountered as a Black man.
Talley was also an LGBTQ+ icon. When asked about his sexual orientation by daytime chat show host Wendy Williams during a May 29, 2018 appearance, he stated, "No, I'm not heterosexual; I'm saying I'm fluid in my sexuality, darling."
Andre Leon Talley, Fashion's Godfather | Fashion Icon Profile:
VideoFashion profile in 2020 marking of the release of Andre Leon Talley's memoir, "THE CHIFFON TRENCHES."
Andre Leon Talley | Full Address | Oxford Union:
64th Annual Grammy Awards rescheduled to April
Trevor Noah, Comedy Central's Emmy® Award-winning "The Daily Show" host will return as master of ceremonies for Music's Biggest Night®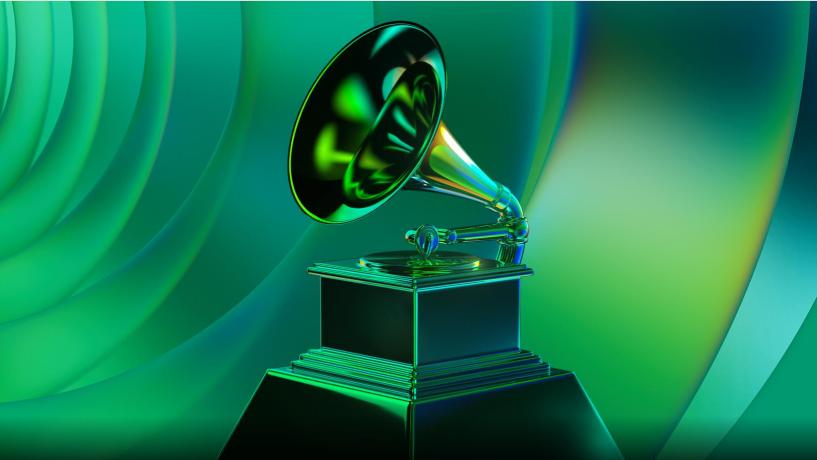 SANTA MONICA – The 64th Annual GRAMMY Awards® have been rescheduled and will now broadcast live from the MGM Grand Garden Arena in Las Vegas on Sun, April 3 (8-11:30 p.m., live ET/5-8:30 p.m., live PT) on the CBS Television Network and will be available to stream live and on demand on Paramount+.
Trevor Noah, Comedy Central's Emmy® Award-winning "The Daily Show" host and comedian, will return as master of ceremonies for Music's Biggest Night®. The show moved from its original date of Jan. 31 amid growing concerns surrounding the Omicron variant. News of the rescheduled date was initially shared via a joint announcement from the Recording Academy®, CBS and CMT.
With THE 64TH ANNUAL GRAMMY AWARDS shifting airdates, the CMT MUSIC AWARDS, country music's only entirely fan-voted award show, will move from its originally scheduled date of Sunday, April 3 to a later date in April.
Information about the date and location of the awards show will be announced in the coming weeks. This will be the inaugural broadcast of the CMT MUSIC AWARDS on the CBS Television Network. The show will also be available to stream live and on demand on Paramount+*.
Additional details about the dates and locations of other official GRAMMY® Week events, including the GRAMMY Awards Premiere Ceremony®, MusiCares® Person of the Year and the Pre-GRAMMY® Gala will be announced soon.
The 64th Annual GRAMMY Awards are produced by Fulwell 73 Productions for the Recording Academy.
'Jeopardy!' champ helps 83-year-old accept Trans people
Schneider recognized the challenges that come with being an openly Trans woman on national TV, but noted: "I thought it would be worse"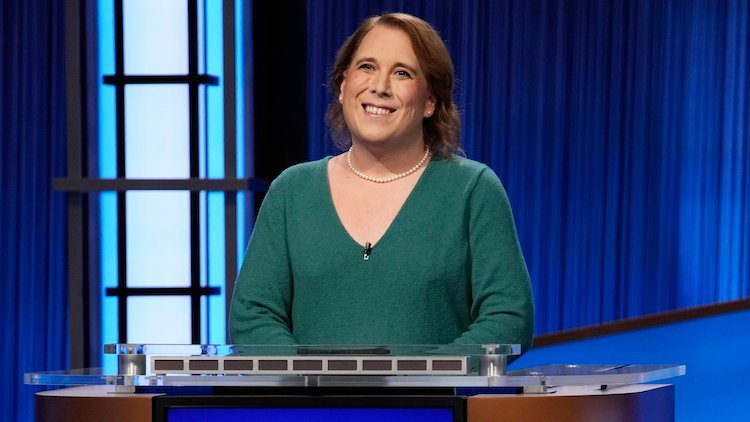 OAKLAND – Trans "Jeopardy!" champion Amy Schneider, the most winning woman in the show's history, opened up in a recent interview about learning that her TV presence helped an 83-year-old man learn to accept Trans people. 
In an interview with NPR, Schneider recognized the challenges that come with being an openly Trans woman on national TV, but noted: "I thought it would be worse."
Though Schneider has dealt with her fair share of transphobic comments on the internet, she told NPR's Ari Shapiro that she stays out of the comment sections because it's better for her mental health.
However, she did recall receiving one Twitter post that highlighted the positive impact of her visibility.
"After two to three years of conversation, you being on "Jeopardy!" every night has taught my dad to be accepting of Trans people," the post said, according to Schneider. "You're the first person he's used correct pronouns with, an 83-year-old man saying, this isn't too hard. Thanks for your message of love." 
"That is just one of the best things I could hear," Schneider said. "And that I've been able to do that, give people that experience – and if I'm helping them, that's what I want to do most of all."
On Friday, Schneider won her 33rd straight game, the third-longest winning streak in "Jeopardy!" history, amassing $1,111,800 in winnings.
Recently, the history-making contestant returned to Twitter after a brief hiatus sparked by being robbed at gunpoint over the New Year's weekend.
"Hi all! So, first off: I'm fine. But I got robbed yesterday, lost my ID, credit cards, and phone," she said, adding: "So, I doubt I'll even start writing tonight's game thread today, and if I keep winning, it may take a bit for me to get caught up. Thanks for your patience!"
Schneider, an engineering manager from Oakland, has been an inspiration to many during her historic run on the show. 
"Seeing Trans people anywhere in society that you haven't seen them before is so valuable for the kids right now that are seeing it," she told ABC affiliate KGO-TV in November, adding: "I'm so grateful that I am giving some nerdy little Trans kid somewhere the realization that this is something they could do, too."