Baja is Mexico like you never imagined
The quality and detail compares to South of France but with sombreros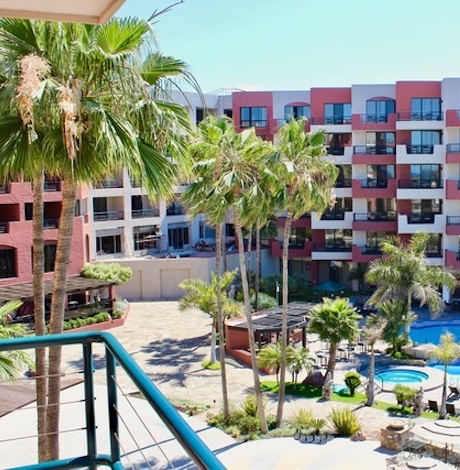 Shhh….I recently returned to Los Angeles after a five-day trip to Baja, California. I stayed in Ensenada and in the Valle de Guadalupe, or wine valley, and explored as much of the region as I could squeeze in. I already want to go back.
I'd like to tell the readers of the Los Angeles Blade that my trip was dangerous and that crossing the border was impossible, but it wasn't.
I'd like to tell you that the food was mediocre and that I got sick from the ice or something undercooked, but in fact everything I ate and drank was better than what you'd find in most of the best restaurants in LA – and it was beyond reasonably priced.
I'd like to tell you it was difficult to get around, and I needed a guide to hold my hand and chauffeur me to all the hotspots, but in fact it was so easy, I drove my own car, easily got car insurance online, and felt like a local immediately.
I'd like to tell you all these things, because I don't really want people from the U.S. to know how incredible Baja is. I'd like to keep it all to myself. My own version of the South of France meets Napa, with Michelin-star-food and service, all in my own backyard.
But, it's my job as a reporter to tell you where in Baja I recommend that you stay and eat. But please, I beg you, keep it to yourself.
First off, the drive from San Diego to Ensenada takes about 90 minutes – add the drive time from LA to San Diego, and it's another two hours. 
We stayed at the Hotel Coral & Marina, located just outside of downtown Ensenada. The Wi-Fi was great, the rooms spacious, the pool expansive, and the view of the marina and Pacific outstanding.  The staff was warm and helpful, and parking is included. Rooms are approximately $200 dollars per night, depending on the season.
I did not bring my incredible rescue dog, Mocha on this trip. Although Mexico is dog friendly, many of the hotels are not. So, while you won't need to quarantine your dog going into or out of Mexico, you should bring paperwork from the vet proving your animal is healthy and up to date on all of their shots. I would use BajaBound.com to answer all of your questions about bringing Fido, including best hotels. Most, if not all of the restaurants we went to are outdoors, so bringing your put isn't an issue.
Now, there are a lot of crappy, touristy restaurants in Ensenada. Places that cater to tourists who don't know Mexican food from a hole in the wall or as my father used to say, "their ass' from their elbows."
Boules, is NOT one of those restaurants. It's one of Ensenada's best-kept secrets.
Named after the French game, Boules offers a menu that is at once Italian, and also Mexican.  The risotto with duck, and the grilled octopus salad were delightful.  And the fish tacos were anything but traditional. The owner, Javier, is the life of the party, and the restaurant is most lively on nights like a Tuesday, when many of the more high-end spots are closed and the chefs from the Valle are off. This is where they come to hang out, play boules, drink wine and eat great food.
After we left Boules, we stopped at Cervecería Doble C, an incredible micro-brew, owned by twins Alan and Omar Celis, 25. These brothers know how to make beer. Like many of the places we visited in Baja, it's the hip kids who have made the trendy food, wine, and beer center that it is. Alan and Omar were trained in the beer craft in San Diego, and have won multiple awards for their brews.
To explore the Valle de Guadalupe, it's best to spend the night there, so we spent one night in Ensenada, then drove the 20 minutes up into the Valle, spent a night and returned back to the Hotel Coral & Marina for another two nights.
One of the newest properties in the Valle is the Maglén Resort, located in the heart of the wine valley.
Off the beaten path, but not too far, Maglén, offers the kind of tranquility not easily found in L.A., but abundant in Baja.
From villas, with full working kitchens, and several bedrooms, with views overlooking the vineyards, to more romantic one bedroom and studio casitas, to traditional resort rooms, Maglén is a quiet and sublime getaway.
We stayed in one of the more modest rooms near the center of the property, and enjoyed our huge walk-in shower, comfy bed, and proximity to the restaurant and pool. Best of all there are no TVs.
We ate at both restaurants, Ha'Che and Cantera, and both were outstanding. Chef Joel Quintana creates a menu fusing Mexican, European and Asian cooking techniques, that both delights and surprises the palate.
Ensenada's food and wine scene may not be on most Americans' radar, but many of the chefs working in the region are trained in Europe and Mexico City. They are geniuses at using the resources in the area, and take the whole "farm-to-table" concept to another level. Dishes are virtually 100 percent locally sourced. They grow it, they pick it and they plate it. It's their thing, and they do it very well.
Prices vary at Maglén, but rooms run from $200 to $400 dollars per night depending on room type, and meals are anywhere from $20 to $50 per person, depending on the entree.
After a restful night at Maglén, we headed to La Cava de Marcelo.
Again, I'd like to point out that as long as you have a major cell phone provider, you should have working navigational help on your phone to guide you. Just follow the directions, and you should have no trouble finding these places. I didn't have any issues, and I drove the whole time.
Located near the town of Ojos Negros, about 20 miles south of Ensenada, La Cava de Marcelo sits on a 100-year-old dairy farm. The family-owned farm makes gourmet, artisanal and all-natural cheeses.
Owned and operated by Marcelo Castro, a fourth-generation cheese maker, La Cava de Marcelo, is the only cheese cellar open to the public in Latin America. 
Built in 2008, the cellar sits on 60 acres of grassy lands in the valley of Real de Castillo, and uses grass, alfalfa, corn, grain and fresh water to feed the 200 or so Holstein cows.
The Swiss/Italian family launched their business in 1911, and has been producing small batches of their creamy, fresh basil, rosemary, and pepper and olive oil cheese varietals prosperously ever since.
A tasting cheese plate, with wine, and bread was $10 dollars per person. Amazing!
Next up we travelled to Vinícola y Olivarera Bodegas del Paraíso, one of the lesser-known vineyards producing olive oil, wine and featuring one of the hottest young chefs in the Valle.
At only 27-years-old, the head chef at Xató, the restaurant on the Vinícola y Olivarera Bodegas del Paraíso property, Victor Jara, is fast on his way to becoming a voice to contend with and should soon join the ranks of some of Baja's best.
For those readers who're not aware, several of the chefs working in the Valle are world renowned in the food scene.
Chefs such as Javier Plascencia, who single-handedly transformed Tijuana's food world, with this restaurant Misión 19, to chef Diego Hernandez of Corazón de Tierra, named one of the 50 best restaurants in Latin America, to Chef Miguel Angel Guerrero, the genius behind what's known as the "Baja Med Movement." These guys, favorites of the late Anthony Bourdain, after his Baja episode of "Parts Unknown," have earned multiple awards and are rock stars to foodies in the know.
I could go on and on, there are great little spots all over Baja and throughout the Valle – too many to name.
I suggest you take a look at AGringoInMexico.com for great tips on places to stay and eat. San Diego-based lifestyle writer W. Scott Koenig has traveled throughout Mexico and Baja California for over twenty years, and he founded the site after years of escorting guests to the region.
Have fun. Don't be afraid. They're not rapists or animals, and their food isn't covered in cheese. Don't do tequila shots, sip a nice tequila or mezcal after dinner, and enjoy your vacation paradise. Everyone is welcome.
Just don't tell a lot of your friends. Let's keep it for ourselves.
LA's hidden gem- Fountain Theatre premieres its Outdoor Stage June 18
Tucked away in a quiet neighborhood is a hidden gem, one of the Los Angeles region's premiere regional live theatres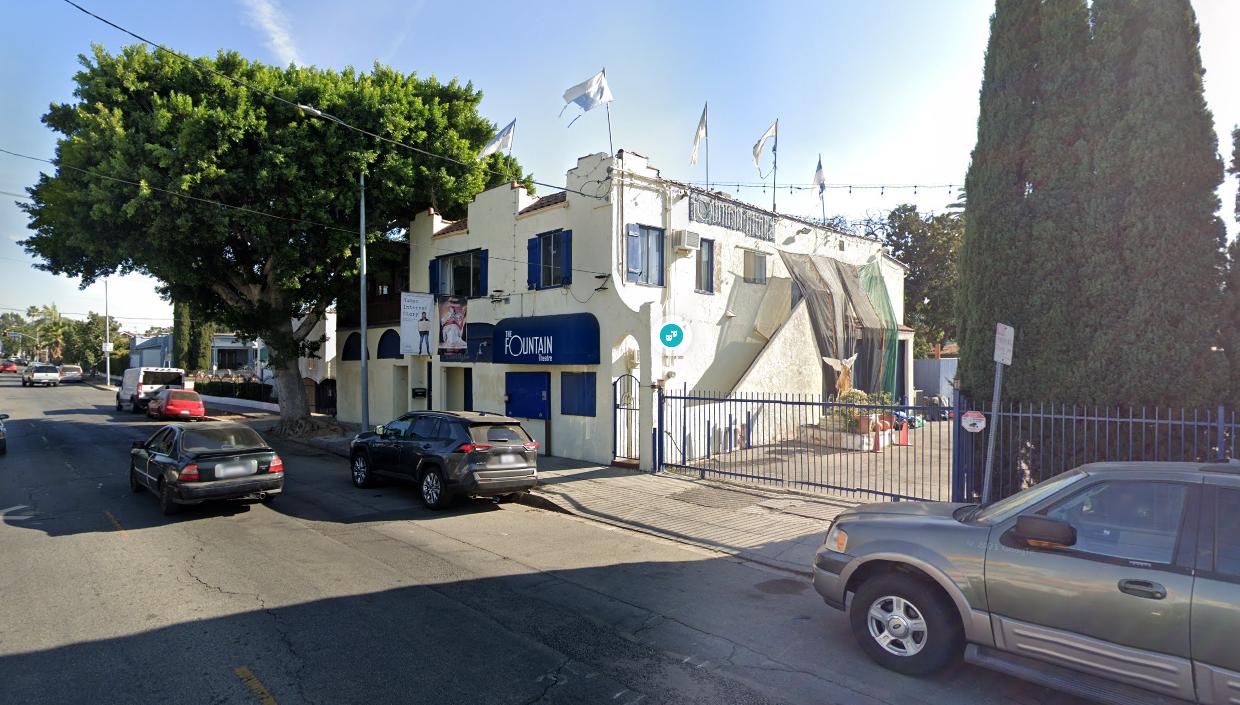 EAST HOLLYWOOD – Tucked away in a quiet neighborhood on Fountain Avenue just off Normandie Avenue is a hidden gem, one of the Los Angeles region's premiere regional live theatres. Founded in in 1990 by co-artistic directors Deborah Lawlor and Stephen Sachs the theatre has garnered an impressive resume and reputation in the theatre world for reflecting a unique cultural voice and serving the distinctive ethnic communities that make up the LA metroplex.
Over the past thirty-one years of its existence the theatre has staged over 35 world premieres; and also 31 U.S., West Coast, Southern California or Los Angeles premieres. On its website the Fountain points out that Fountain Theatre projects have been seen in New York City, San Francisco, Santa Barbara, Seattle, Chicago, Massachusetts, Florida, New Jersey, Minneapolis, London and Edinburgh UK, among other cities and countries.
Like most of the region and certainly the entertainment world in LA, the House lights went dark at the Fountain as the coronavirus pandemic tore through Los Angeles and California. Undeterred, the artistic directors forged ahead and in January the theatre received approval from the City of Los Angeles to install a temporary outdoor stage for the purpose of presenting live performances and other events during the pandemic.
"Pandemic permitting, we hope to open our first outdoor production by late spring or early summer," says Fountain artistic director Stephen Sachs. "We're planning an exciting Los Angeles premiere that dramatizes urgent social issues using the Fountain's signature bold and theatrical approach."
For the past several months work has progressed in installing a stage in what is now the theater parking lot. The new performance area will be able to accommodate 50 to 84 audience members. It will feature seven rows of chairs, each six feet apart, as well as 12 high-top tables positioned six feet apart for use by patrons from the same "bubble" households. Every aspect of the outdoor performance area will meet COVID-19 safety guidelines.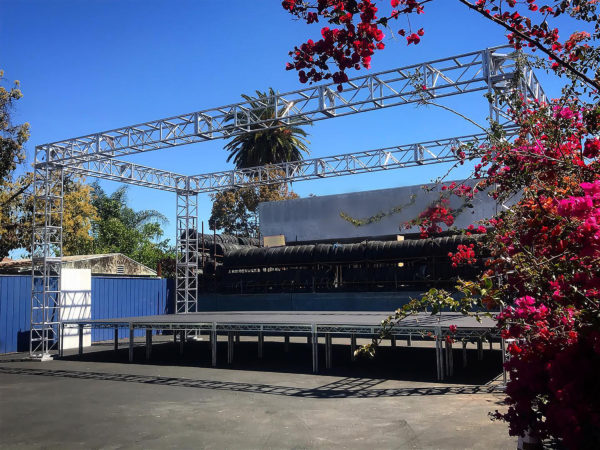 The wait is now nearly over as the stage is complete and the final touches on the performance areas are being finalized. This past week the Fountain announced that casting is complete and rehearsals begin this week for the Los Angeles premiere of a radical, incendiary and subversively funny Obie award-winning play by MacArthur Foundation "Genius Grant" recipient, Branden Jacobs-Jenkins, a playwright who identifies as a Black queer but whose plays aren't chiefly about LGBTQ life.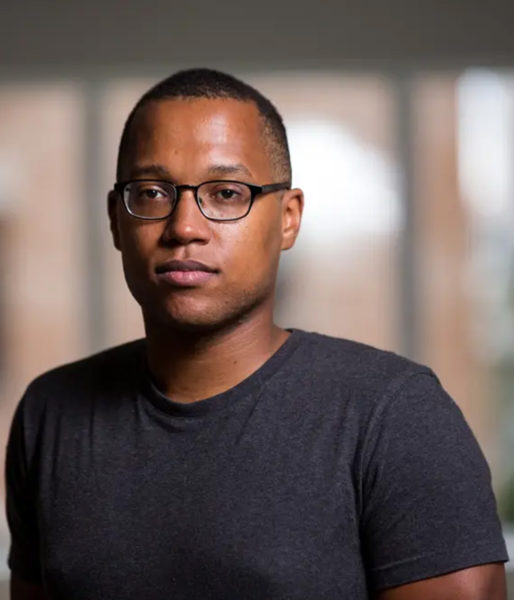 Performances of 'An Octoroon' will inaugurate the new outdoor stage at The Fountain Theatre on June 18. Performances run June 18 through Sept.19, with performances on Fridays, Saturdays, Sundays and Mondays at 7 p.m., except Saturday, June 19, which will be at 5 p.m. and will be followed by a special Juneteenth event, and July 30 through Aug. 2 and Aug. 27 through Aug. 30 which will be dark.
Playwright Branden Jacobs-Jenkins
Photo courtesy
John D. and Catherine T. MacArthur Foundation
Four preview performances will take place on June 11, June 12, June 13 and June 16 at 7 p.m. There will be one press preview on Thursday, June 17 at 7 p.m. Tickets range from $25–$45; Pay-What-You-Want seating is available every Monday night in addition to regular seating (subject to availability).
The Fountain tells the Blade that it is proud to count L.A. City Councilmember Mitch O'Farrell, and Mayor Eric Garcetti as supporters, reflecting the company's successful history of partnering with the City's government.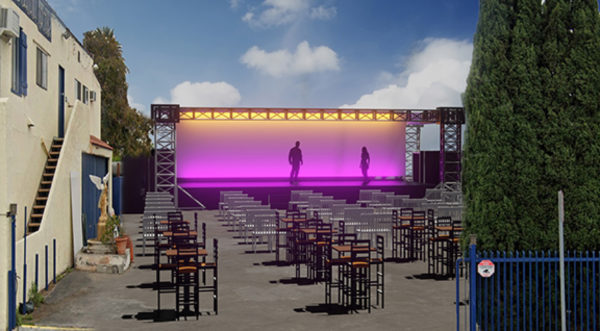 In addition to being a Los Angeles Department of Cultural Affairs grant recipient for decades, the Fountain launched a groundbreaking program that brings celebrity actors to L.A. City Hall to perform one-night free public readings in the City Council chambers.
The Fountain Theatre is located at 5060 Fountain Avenue (at Normandie) in Los Angeles. For reservations and information, call (323) 663-1525 or go to www.FountainTheatre.com.
Construction of the Stage in a Time Lapsed video:
Ellen Degeneres sits down with NBC's Savannah Guthrie
Ellen chats with Savannah Guthrie on Today about her leaving daytime television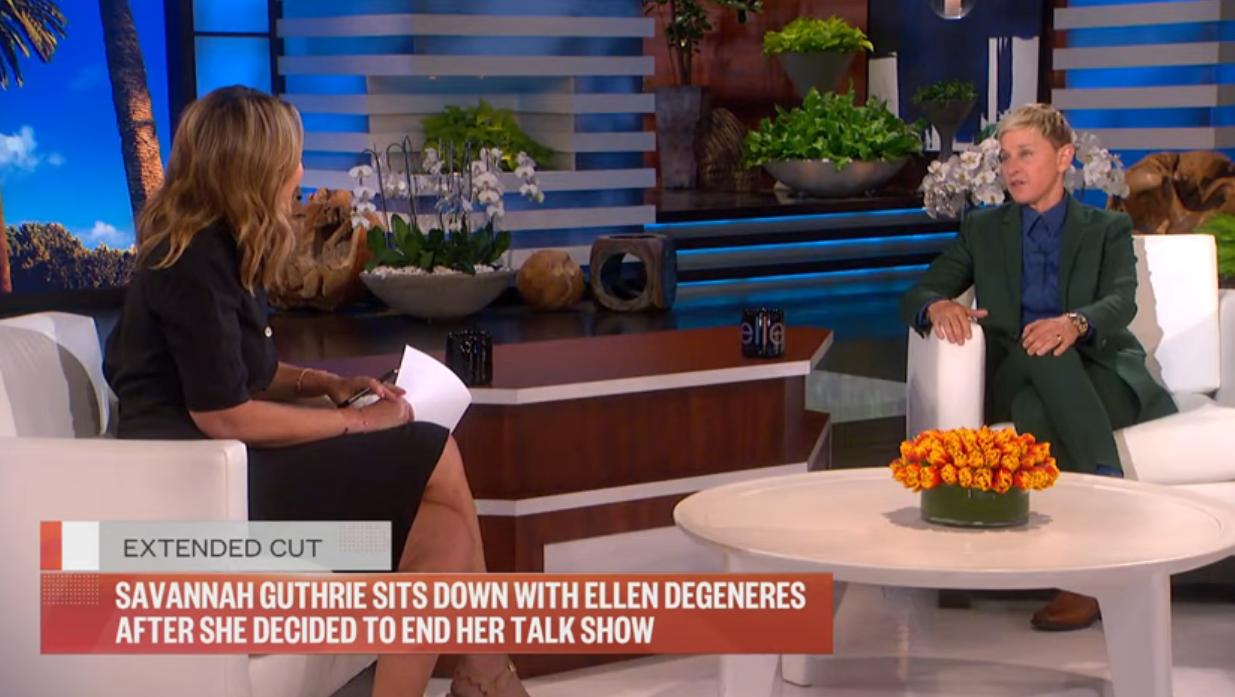 BURBANK – Ellen DeGeneres announced yesterday that she will end her talk show after next season. NBC's Savannah Guthrie speaks with DeGeneres Friday about the decision, which comes 10 months after DeGeneres faced accusations of allowing/running a toxic workplace.
WATCH:
Ellen discusses her departure with Oprah Winfrey
The two powerful women television celebrities shared how each came to the decision for their shows to end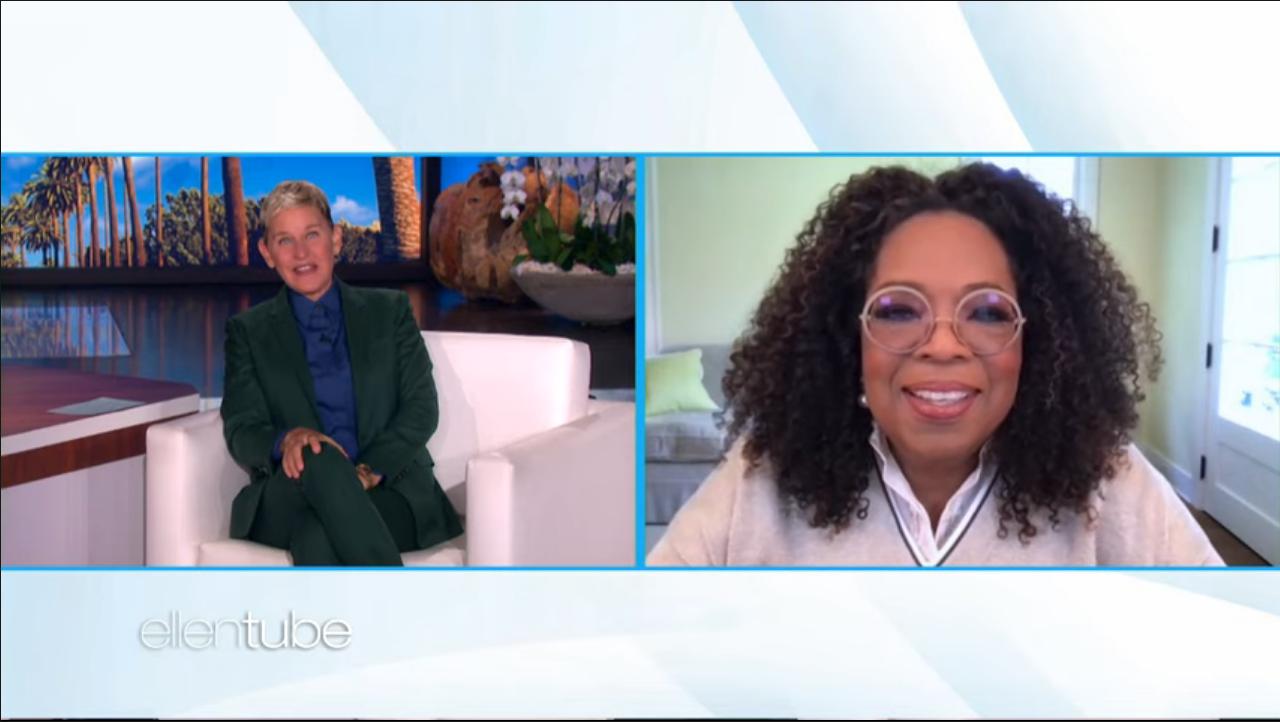 BURBANK – After Ellen DeGeneres announced she would be ending her talk show with Season 19 this week, she had a discussion with invited special guest Oprah Winfrey on Thursday, whose iconic talk show wrapped in 2011 after 25 seasons.
The two powerful women television celebrities shared how each came to the decision for their shows to come to an end, and Winfrey divulged what she misses about her show, and DeGeneres revealed what she will miss about hers.
Winfrey also talked about her new Apple TV+ mental health docuseries "The Me You Can't See," which she co-created and executive produces with the Duke of Sussex, Prince Harry.
WATCH: