Baja is Mexico like you never imagined
The quality and detail compares to South of France but with sombreros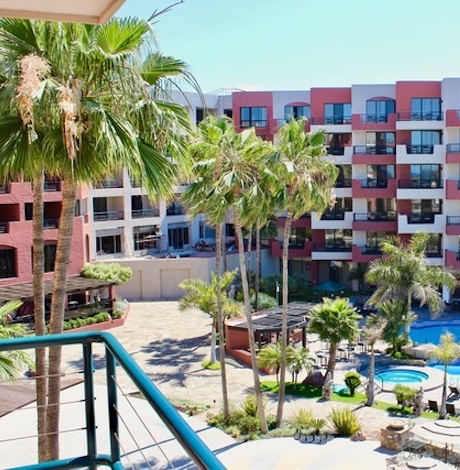 Shhh….I recently returned to Los Angeles after a five-day trip to Baja, California. I stayed in Ensenada and in the Valle de Guadalupe, or wine valley, and explored as much of the region as I could squeeze in. I already want to go back.
I'd like to tell the readers of the Los Angeles Blade that my trip was dangerous and that crossing the border was impossible, but it wasn't.
I'd like to tell you that the food was mediocre and that I got sick from the ice or something undercooked, but in fact everything I ate and drank was better than what you'd find in most of the best restaurants in LA – and it was beyond reasonably priced.
I'd like to tell you it was difficult to get around, and I needed a guide to hold my hand and chauffeur me to all the hotspots, but in fact it was so easy, I drove my own car, easily got car insurance online, and felt like a local immediately.
I'd like to tell you all these things, because I don't really want people from the U.S. to know how incredible Baja is. I'd like to keep it all to myself. My own version of the South of France meets Napa, with Michelin-star-food and service, all in my own backyard.
But, it's my job as a reporter to tell you where in Baja I recommend that you stay and eat. But please, I beg you, keep it to yourself.
First off, the drive from San Diego to Ensenada takes about 90 minutes – add the drive time from LA to San Diego, and it's another two hours. 
We stayed at the Hotel Coral & Marina, located just outside of downtown Ensenada. The Wi-Fi was great, the rooms spacious, the pool expansive, and the view of the marina and Pacific outstanding.  The staff was warm and helpful, and parking is included. Rooms are approximately $200 dollars per night, depending on the season.
I did not bring my incredible rescue dog, Mocha on this trip. Although Mexico is dog friendly, many of the hotels are not. So, while you won't need to quarantine your dog going into or out of Mexico, you should bring paperwork from the vet proving your animal is healthy and up to date on all of their shots. I would use BajaBound.com to answer all of your questions about bringing Fido, including best hotels. Most, if not all of the restaurants we went to are outdoors, so bringing your put isn't an issue.
Now, there are a lot of crappy, touristy restaurants in Ensenada. Places that cater to tourists who don't know Mexican food from a hole in the wall or as my father used to say, "their ass' from their elbows."
Boules, is NOT one of those restaurants. It's one of Ensenada's best-kept secrets.
Named after the French game, Boules offers a menu that is at once Italian, and also Mexican.  The risotto with duck, and the grilled octopus salad were delightful.  And the fish tacos were anything but traditional. The owner, Javier, is the life of the party, and the restaurant is most lively on nights like a Tuesday, when many of the more high-end spots are closed and the chefs from the Valle are off. This is where they come to hang out, play boules, drink wine and eat great food.
After we left Boules, we stopped at Cervecería Doble C, an incredible micro-brew, owned by twins Alan and Omar Celis, 25. These brothers know how to make beer. Like many of the places we visited in Baja, it's the hip kids who have made the trendy food, wine, and beer center that it is. Alan and Omar were trained in the beer craft in San Diego, and have won multiple awards for their brews.
To explore the Valle de Guadalupe, it's best to spend the night there, so we spent one night in Ensenada, then drove the 20 minutes up into the Valle, spent a night and returned back to the Hotel Coral & Marina for another two nights.
One of the newest properties in the Valle is the Maglén Resort, located in the heart of the wine valley.
Off the beaten path, but not too far, Maglén, offers the kind of tranquility not easily found in L.A., but abundant in Baja.
From villas, with full working kitchens, and several bedrooms, with views overlooking the vineyards, to more romantic one bedroom and studio casitas, to traditional resort rooms, Maglén is a quiet and sublime getaway.
We stayed in one of the more modest rooms near the center of the property, and enjoyed our huge walk-in shower, comfy bed, and proximity to the restaurant and pool. Best of all there are no TVs.
We ate at both restaurants, Ha'Che and Cantera, and both were outstanding. Chef Joel Quintana creates a menu fusing Mexican, European and Asian cooking techniques, that both delights and surprises the palate.
Ensenada's food and wine scene may not be on most Americans' radar, but many of the chefs working in the region are trained in Europe and Mexico City. They are geniuses at using the resources in the area, and take the whole "farm-to-table" concept to another level. Dishes are virtually 100 percent locally sourced. They grow it, they pick it and they plate it. It's their thing, and they do it very well.
Prices vary at Maglén, but rooms run from $200 to $400 dollars per night depending on room type, and meals are anywhere from $20 to $50 per person, depending on the entree.
After a restful night at Maglén, we headed to La Cava de Marcelo.
Again, I'd like to point out that as long as you have a major cell phone provider, you should have working navigational help on your phone to guide you. Just follow the directions, and you should have no trouble finding these places. I didn't have any issues, and I drove the whole time.
Located near the town of Ojos Negros, about 20 miles south of Ensenada, La Cava de Marcelo sits on a 100-year-old dairy farm. The family-owned farm makes gourmet, artisanal and all-natural cheeses.
Owned and operated by Marcelo Castro, a fourth-generation cheese maker, La Cava de Marcelo, is the only cheese cellar open to the public in Latin America. 
Built in 2008, the cellar sits on 60 acres of grassy lands in the valley of Real de Castillo, and uses grass, alfalfa, corn, grain and fresh water to feed the 200 or so Holstein cows.
The Swiss/Italian family launched their business in 1911, and has been producing small batches of their creamy, fresh basil, rosemary, and pepper and olive oil cheese varietals prosperously ever since.
A tasting cheese plate, with wine, and bread was $10 dollars per person. Amazing!
Next up we travelled to Vinícola y Olivarera Bodegas del Paraíso, one of the lesser-known vineyards producing olive oil, wine and featuring one of the hottest young chefs in the Valle.
At only 27-years-old, the head chef at Xató, the restaurant on the Vinícola y Olivarera Bodegas del Paraíso property, Victor Jara, is fast on his way to becoming a voice to contend with and should soon join the ranks of some of Baja's best.
For those readers who're not aware, several of the chefs working in the Valle are world renowned in the food scene.
Chefs such as Javier Plascencia, who single-handedly transformed Tijuana's food world, with this restaurant Misión 19, to chef Diego Hernandez of Corazón de Tierra, named one of the 50 best restaurants in Latin America, to Chef Miguel Angel Guerrero, the genius behind what's known as the "Baja Med Movement." These guys, favorites of the late Anthony Bourdain, after his Baja episode of "Parts Unknown," have earned multiple awards and are rock stars to foodies in the know.
I could go on and on, there are great little spots all over Baja and throughout the Valle – too many to name.
I suggest you take a look at AGringoInMexico.com for great tips on places to stay and eat. San Diego-based lifestyle writer W. Scott Koenig has traveled throughout Mexico and Baja California for over twenty years, and he founded the site after years of escorting guests to the region.
Have fun. Don't be afraid. They're not rapists or animals, and their food isn't covered in cheese. Don't do tequila shots, sip a nice tequila or mezcal after dinner, and enjoy your vacation paradise. Everyone is welcome.
Just don't tell a lot of your friends. Let's keep it for ourselves.
A queer screen roundup for the holidays
Hotly anticipated films like 'The Whale' and a Whitney biopic are just around the corner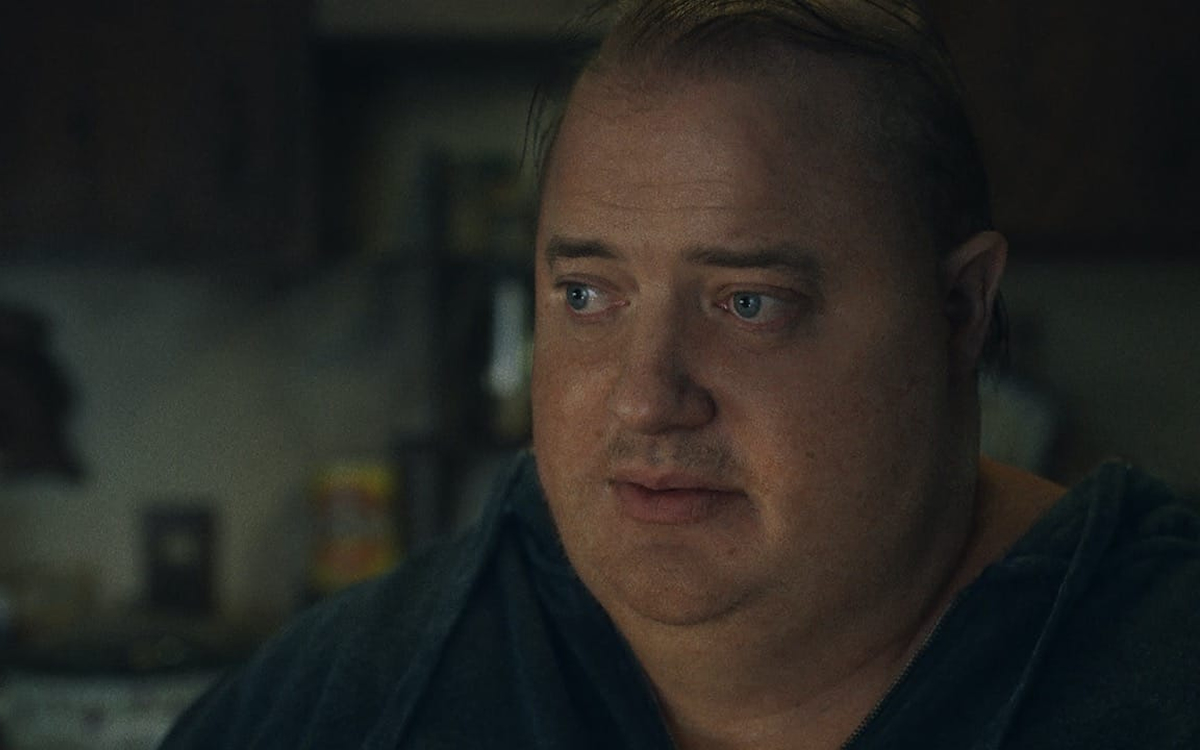 Thanksgiving is less than a week away, and we all know what that means.
No, we're not talking about digging out all those saved recipes for using leftover turkey. We mean, of course, that it's time for the Blade's annual Holiday Entertainment Preview, when we round up all the new LGBTQ viewing options coming our way during the upcoming season. No, they're not all themed for the holidays (because, let's face it, sometimes everybody needs a little escape from all that seasonal cheer), but they're all definitely worth spending a couple of hours' worth of your time in between shopping, planning, partying, and going to the gym to work off all those giant meals and decadent sweets.
"She Said" (in theaters Nov. 18)
Carey Mulligan and Zoe Kazan star as New York Times journalists Jodi Kantor and Megan Twohey in this true-life drama about the investigation that led to the bombshell 2017 report exposing Harvey Weinstein's decades-long history of sexual misconduct against women. There's no direct LGBTQ connection here, per se, but the #MeToo movement inspired by the revelations is cause enough for us to include it on our list, simply in the name of solidarity. The fact that it's female-written and female-directed (by Rebecca Lenkiewicz and Maria Schrader, respectively) bodes well for the messaging in this one, which also stars Patricia Clarkson, Andre Braugher, Jennifer Ehle, and Samantha Morton.
"Wednesday" (Netflix, Nov. 23)
Again, there's no direct LGBTQ connection within the content here (at least as far as we know, yet), but surely none is needed to explain why this new supernatural comedy/mystery series from Executive Producer Tim Burton and creators Alfred Gough and Miles Millar – detailing the crime-solving adventures of now-teenaged Wednesday Addams as she navigates her high school years at Nevermore Academy – has our recommendation. The goth daughter of Gomez and Morticia has long been a queer fan favorite, after all, and there are plenty of other reasons to look forward to this new iteration of "The Addams Family" and its "creepy and kooky" world. Starring Jenna Ortega in the title role, with Gwendoline Christie, Riki Lindhome, and Jamie McShane – and Catherine Zeta-Jones, Luis Guzman, and Fred Armisen making guest appearances as Morticia, Gomez, and Uncle Fester, respectively.
"The Holiday Sitter" (Hallmark, Dec. 11)
This one not only has LGBTQ appeal, it's an actual holiday movie. From the notorious-but-beloved Christmas universe of the Hallmark Channel comes the network's first holiday rom-com about two men (a queer couple was featured in 2020's "The Christmas House," but it wasn't about them falling in love) starring out "Mean Girls" star Jonathan Bennett as a workaholic bachelor who finds himself overwhelmed while babysitting for his out-of-town sister and her husband and recruits a handsome neighbor to help him. We're sure you'll know where things will go from there, but it should be a cozy seasonal watch, anyway. Also starring George Krissa and Chelsea Hobbs.
"Spoiler Alert" (in theaters, limited Dec. 2 / wide Dec. 9)
December's awards season push kicks off with this adaptation of Michael Ausiello's bestselling memoir, in which a young gay couple meet, fall in love, and build a life together for over a decade – only to be faced with a terminal cancer diagnosis for one of them. We know it doesn't sound like holiday cheer, but it takes as light an approach with the subject matter as possible; that doesn't mean you won't cry, of course, but this Michael Showalter-directed tearjerker is hoping you'll get the point that love is worth it even when you know there's going to be a sad ending – and you can't ask for a more appropriate seasonal message than that. Starring Jim Parsons, Ben Aldridge, Sally Field, and Bill Irwin.
"Framing Agnes" (in theaters, limited Dec. 2/Dec. 9)
Not quite a documentary, not quite a fictional narrative, this innovative cinematic exercise from director Chase Joynt takes the story of Agnes – a pioneering transgender woman whose participation in an infamous UCLA gender health study in the 1960s allowed her to gain access to gender-affirming healthcare – and blends it with other stories from long-shelved case files to "widen the frame through which trans history is viewed." Promising "vividly rendered" re-enactments of vintage trans history, collaboratively created by an all-star cast of trans performers, artists, and thinkers, this one is only getting a limited theatrical release, for now – but even if it doesn't screen near you, keep your eyes open, because it looks like it's worth waiting for. Angelica Ross, Jen Richards, and Zackary Drucker are among the featured stars.
"The Whale" (in theaters, Dec. 9)
Another award contender surfaces with this buzzy new drama from the ever-intense Darren Aronofsky, adapted by Samuel D. Hunter from his own play and featuring the long-anticipated return of former Hollywood hunk Brendan Fraser – who stars as an obese middle-aged man trying to reconcile with his estranged daughter after abandoning her and her mother to be with another man. It's won awards already, at Venice and other film festivals, and if the advance praise we've been hearing – both for the film and for Fraser's comeback performance – is to be believed, it's probably going to get several more. But that's not why we recommend it; we just know you love Brendan Fraser as much as we do. Also starring Sadie Sink, Hong Chau, Ty Simpkins, and Samantha Morton.
"Babylon" (in theaters, Dec. 23)
"La La Land" filmmaker Damien Chazelle returns with this original period epic set in 1920s Los Angeles, and he doesn't skimp on the star power. With Brad Pitt, Margot Robbie and Diego Calva leading an ensemble cast, this lavish look at early Hollywood traces the rise and fall of several intertwined characters to spin a tale of "outsized ambition during an era of unbridled decadence and depravity." We're told there's a queer storyline involved, though there are no details yet – but regardless of that, we're in based on that description alone. Also starring Jean Smart, Jovan Adepo, Li Jun Li, P.J. Byrne, Lukas Haas, Olivia Hamilton, Tobey Maguire, Max Minghella, Rory Scovel, Katherine Waterston, Flea, Jeff Garlin, Eric Roberts, Ethan Suplee, Samara Weaving, and Olivia Wilde, this is bound to be another awards favorite, and probably a whole lot of opulent fun, too.
"I Wanna Dance With Somebody" (in theaters, Dec. 23)
Finally, this eagerly awaited biopic of Whitney Houston – directed by Kasi Lemmons and written by Oscar nominee Anthony McCarten – shows up just in time for Christmas to deliver "a no-holds-barred portrait" of the iconic pop star, following her life and career from New Jersey choir girl to one of the best-selling and most awarded recording artists of all time. Starring BAFTA winner Naomi Ackie as Houston, it promises to take us on "an inspirational, poignant – and so emotional – journey" through the late singer's "trailblazing life and career," with "show-stopping performances and a soundtrack of the her most beloved hits as you've never heard them before." That's a lot of hyperbole, but frankly, we'll be disappointed if it doesn't get real about Houston's long-obscured sexuality. Even so, it gets our tentative recommendation on the basis of diva interest alone.
Happy holidays!