LGBTQ Asian Pacific Islanders prepare for confrontation
'Our community is suffering under this administration'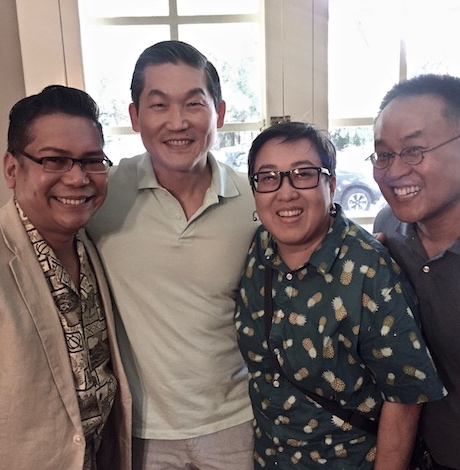 Asian Americans are watching the cruelty of President Trump's "zero tolerance" immigration policy with shock and horror as children stripped from the arms of parents seeking asylum are placed in detention facilities as court-ordered deadlines for reunification are missed and a blur of chaos greets cries for information.
But the perception of the cruelty might be different for the Asian Pacific Islander (API) community, which has experience with previous U.S. zero-tolerance immigration policies from the Chinese Exclusion Act of 1882 to the Japanese American internment camps ordered by President Franklin D. Roosevelt after Pearl Harbor. Their empathy is deep and intersectional, knowing that at least Japanese American children were allowed to stay with their parents behind the barbed wire fences.
"It's been an extremely difficult time under this administration for LGBT immigrants and racial minorities," Glenn D. Magpantay, National Queer Asian Pacific Islander Alliance (NQAPIA) executive director, tells the Los Angeles Blade. "The fear mongering that the Trump administration has put out there—and the policies based on fear and hate—is appalling."
NQAPIA notes that LGBT youth have been particularly impacted by Trump's policies. "We filed a brief at the U.S. Supreme Court to show how the Muslim travel ban tears apart LGBT Muslim families," he says. Additionally, "the stakes are higher for LGBT DACA kids" after Trump's cancelation of DACA (Deferred Action for Childhood Arrivals). "They won't just be deported—they'll be deported to countries that criminalize or persecute LGBTQ people. So it's not just a deportation—it's going to jail or torture."
There are a litany of issues, Magpantay says. "Our community is suffering under this administration."
NQAPIA is fighting back, "relentless in speaking out," joining marches and rallies, lobbying Congress about the DREAM Act, suing the administration over the Muslim travel ban and sanctuary cities — "using all the tools in our arsenal to protect the LGBT API community."
But Magpantay notes that LGBT immigrants harbor what to them seems like justifiable fears, even in sanctuary cities with laws to prevent Immigration Enforcement (ICE) from coming into a home and rounding up immigrants.
"For LGBTQ immigrants, ICE is our hate group," Magpantay says. In states such as California, Texas and Illinois that have laws to protect LGBTQ people—hate crime laws, domestic violence laws. "We have access to courts, to services. We have rights as LGBTQ people. But when ICE is there – we cannot access those protections because there's fear."
LGBTQ immigrants won't go to court to get a retraining order against an abusive same sex husband. "You have the right to a restraining order—but have to go to court to get it. You cannot do that," he says. "Or you're a victim of an anti-gay bashing. You need to go to the police station to file a report. But you think: I'm an immigrant. Will they report me to ICE if I report my gay bashing?"
And, Magpantay says, it doesn't matter what kind of an immigrant you are. "Those who have lived in this country, loved this country, have worked in the LGBT community have been told you don't belong. No matter how long you've been here, no matter what visa you get, not matter what you have done to build up our LGBTQ community," he says, "the administration is saying 'Get away from America,' again. This administration has policies of hate and scapegoating."
"This is the greatest fear," however, is that Republicans will control the three branches of government with no recourse for minorities. "There would be no balance of power and we will suffer from a tyranny under unchecked power," Magpantay says. 
But NQAPIA hopes to enhance their political participation, bringing LGBT Asians from across the US and activists from Japan, China, Vietnam, Bangladesh, India, and Malaysia to strategize, organize and mobilize. The occasion is the organization's triennial national conference from July 26 to 29 In San Francisco. More than 400 LGBTQ APIs are expected, with international speakers and 100 workshops on racial justice, immigrants' rights, LGBTQ equality, trans justice, philanthropy, religious acceptance, youth organizing, among other issues. 
This is no small matter. Asians are the fastest growing minority in the U.S., according to the Pew Research Center. "The U.S. Asian population grew 72% between 2000 and 2015 (from 11.9 million to 20.4 million), the fastest growth rate of any major racial or ethnic group. By comparison, the population of the second-fastest growing group, Hispanics, increased 60% during the same period," Pew reported Sept. 8, 2017. "In 50 years, Asians will make up 38% of all U.S. immigrants, while Hispanics will make up 31% of the nation's immigrant population."
Meanwhile, "Asian unauthorized immigrants made up about 13% of the 11.1 million unauthorized immigrants who live in the U.S.," Pew reports.  
In September 2013, the Williams Institute estimated that 325,000 or 2.8% of all API adults in the U.S. identified as LGBT. That was five years ago—one reason NQAPIA will fight the "citizen question" on the upcoming census and educate LGBT APIs to come out.
"For too long our needs have gone unmet. For too long, we have been marginalized," Magpantay says. The conference will help develop ideas on how LGBT APIs can achieve greater fundraising skills and political representation. They've seen confrontations before. "We must act with love and solidarity," Magpantay says. "We must support each other and move together."
For more information, visit nqapia.org.
Los Angeles Mayor: Supreme Court decision "fundamentally un-American"
Mayor Eric Garcetti spoke to the Los Angeles Blade reflecting on Friday's U.S. Supreme Court reversal of Roe v. Wade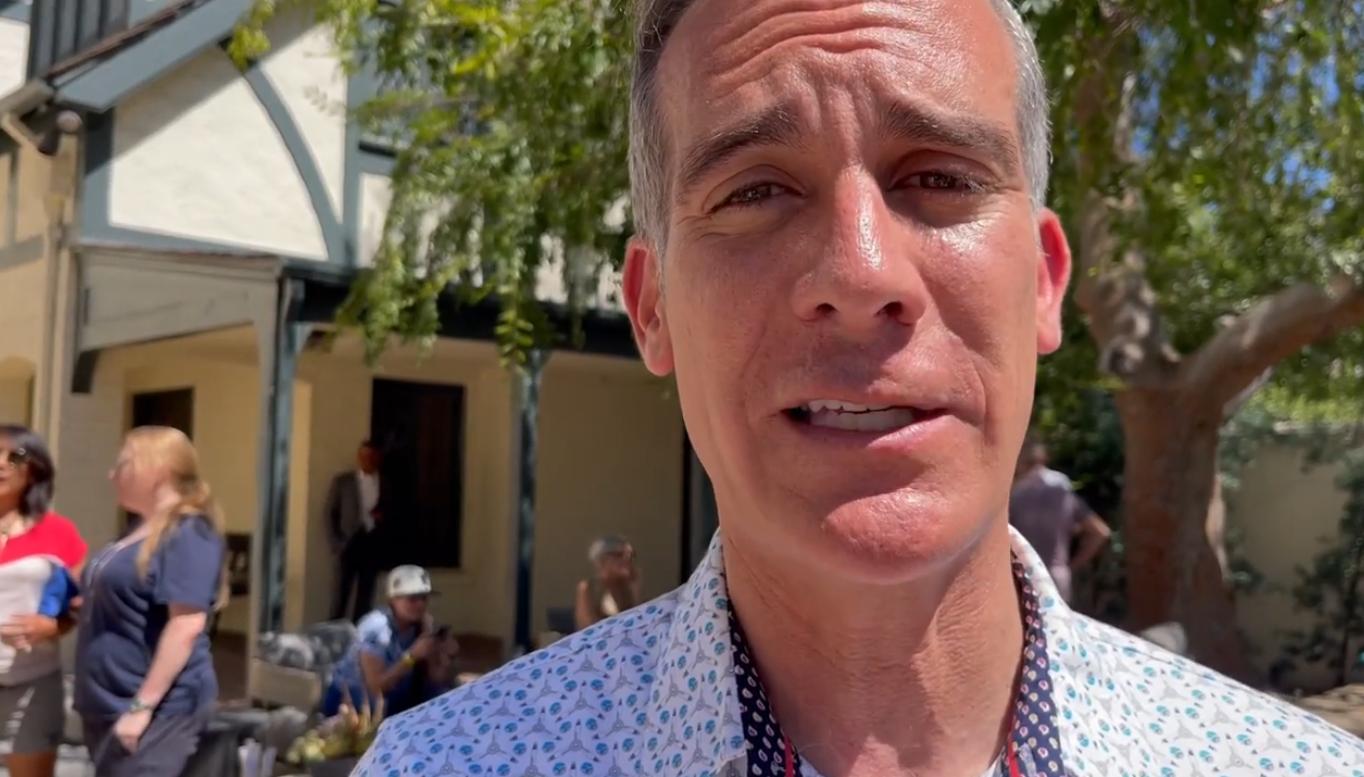 LOS ANGELES – During the Los Angeles Mayor's Pride Garden Party held at The Getty House, the official residence of the mayor Saturday afternoon, Mayor Eric Garcetti spoke to the Los Angeles Blade reflecting on Friday's U.S. Supreme Court reversal of Roe v. Wade.
Garcetti noted that "here in LA we defend those rights" after taking aim at the actions of the high court Friday in the ruling on the Mississippi case of Dobbs v. Jackson Women's Health clinic. "Make no mistake, we have to be active," Garcetti added.
WATCH:
LA County Public Health confirms community transmission of Monkeypox 
Public Health is offering the JYNNEOS vaccine in a targeted manner to reach individuals at higher risk of monkeypox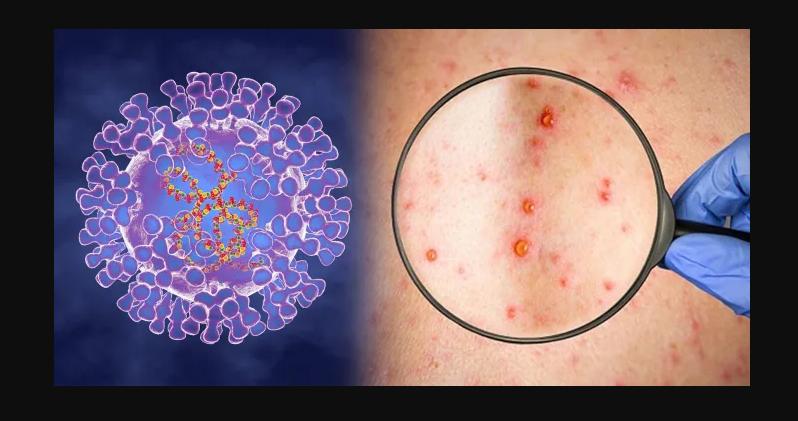 LOS ANGELES – Los Angeles County Department of Public Health has confirmed local transmission of monkeypox in LA County, as some of the more recent of the 22 cases of monkeypox in LA County thus far have no history of international or out-of-state travel. There have been no hospitalizations or deaths.
Anyone can get and spread monkeypox, but some of the recent cases identified have been among gay, bisexual, and other men who have sex with men who attended large events where the exposure to monkeypox may have occurred. Public Health is working with event organizers to notify attendees of potential exposure.
While supplies of monkeypox vaccine are limited, Public Health is offering the JYNNEOS vaccine in a targeted manner to reach individuals at higher risk of monkeypox. This includes people who are known close contacts to someone diagnosed with monkeypox and individuals who attended an event where they may have had skin-to-skin contact with someone who later tested positive for monkeypox virus. The vaccine is being used in these cases to reduce the risk of developing monkeypox.
As vaccine supply increases, Public Health will focus on making the monkeypox vaccine available for other high-risk groups in efforts to prevent widespread community transmission.
Monkeypox does not spread easily between people. The spread of monkeypox from person to person can occur through contact with body fluids, monkeypox sores, items that have been contaminated with fluids or sores (like clothing or linens), or through prolonged exposure to respiratory droplets. Because of this, transmission may also occur during sex through skin-to-skin and other intimate contact.
LA County encourages persons who experience symptoms consistent with monkeypox (such as characteristic rashes or lesions), persons who traveled to countries where monkeypox cases have been reported or persons who have had close contact, including sexual contact, with someone who has a similar rash or received a diagnosis of suspected or confirmed monkeypox, to contact their health care provider for a risk assessment. Those who do not have a regular provider should call 2-1-1 for assistance.
Newsom & LGBTQ Caucus lift up California's fight for equality 
Governor joins LGBTQ Caucus 20th anniversary Pride celebration, announces signature of AB 1741 to honor victims of transphobia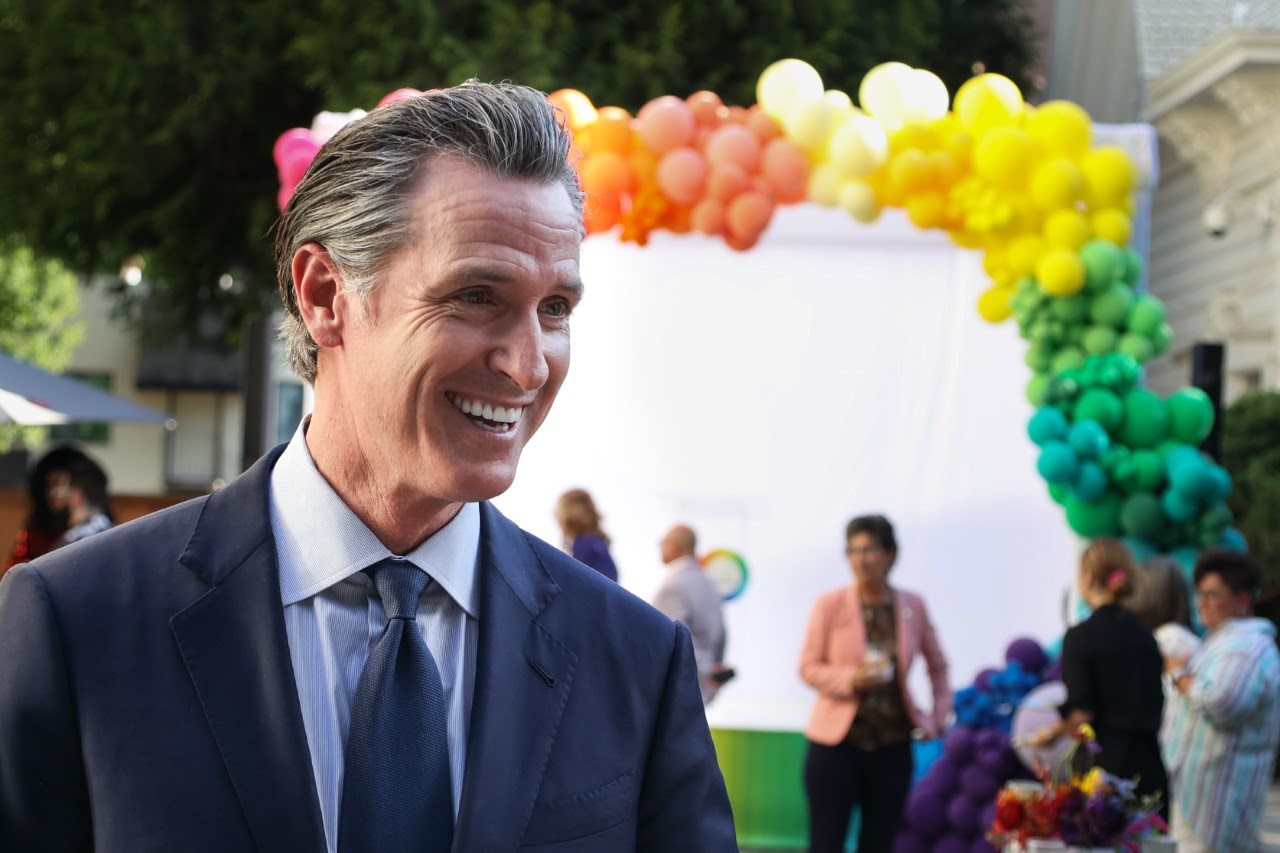 SACRAMENTO – Governor Gavin Newsom and First Partner Jennifer Siebel Newsom today joined members of the California Legislative LGBTQ Caucus at the historic Governor's Mansion for the Caucus's 20th anniversary Pride celebration and to highlight California's leadership on LGBTQ rights.
"In California, we fight for and celebrate our LGBTQ community's right to live their lives out loud," said Governor Newsom. "I'm proud to stand with our LGBTQ Caucus today and lift up their commitment to advancing equality, freedom and acceptance. As we push back on the forces of hate that seek to undo our progress, California will continue to lead the way to a better, fairer future for all."
"I'm so proud to live in California where we understand the value of diversity and support and embrace everyone who lives here," said First Partner Siebel Newsom. "We're committed to supporting members of the LGBTQ community to live as their most authentic selves and will fight to safeguard the policies that protect those rights. Alongside the Governor and the LGBTQ Caucus, I encourage us all to continue to lead with California's values of respect, equality, kindness, and acceptance because that's the California Way and the best way forward."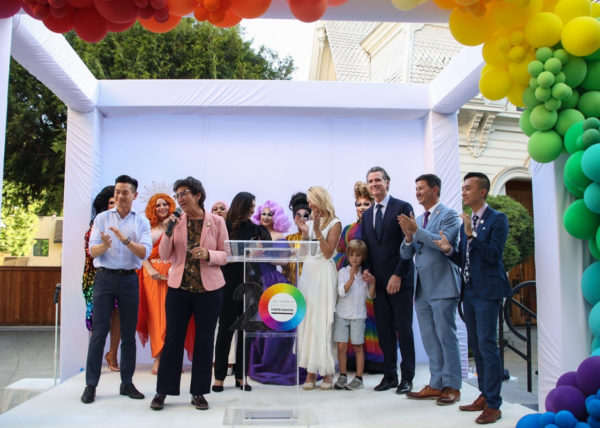 Governor Newsom today announced that he has signed AB 1741 by Assemblymember Evan Low (D-Campbell), an LGBTQ Caucus priority bill that designates November 20 as "Transgender Day of Remembrance" to honor those who have been killed as a result of transphobia. The Governor also signed AB 421 by Assemblymember Christopher M. Ward (D-San Diego), which makes technical changes to the procedures for changing gender and sex identifiers on official documents, such as a marriage certificate.
California was the first state in the country to officially form a caucus of openly-LBGTQ state legislators and continues to lead in advancing policies that create safer, more inclusive communities. Governor Newsom has signed a number of measures to advance these efforts, including AB 493 to develop a training program for educators to better support LGBTQ youth; SB 932, which ensures comprehensive data collection to understand how COVID-19 is impacting the LGBTQ community; AB 2218 to establish the Transgender Wellness and Equity Fund to provide grants for programs focused on trans-inclusive health care; AB 1094 to collect data on an individual's sexual orientation or gender identify in cases of violent death to help inform prevention efforts; and SB 1255 to end the practice of insurance companies discriminating against individuals because of their HIV status.

In 2020, the Governor appointed Justice Martin Jenkins to serve as the first openly gay man on the California Supreme Court, and this year appointed Sacramento County Superior Court Judge Andi Mudryk, the first openly transgender person to serve on the state's judicial bench. Shortly after taking office, the Governor launched a new initiative to pardon people who were prosecuted in California for being gay.