Man found guilty of murdering BAR freelancer Dan Aiello
Fletcher's sentencing is scheduled for August 24 at which time he could get 26 years to life in prison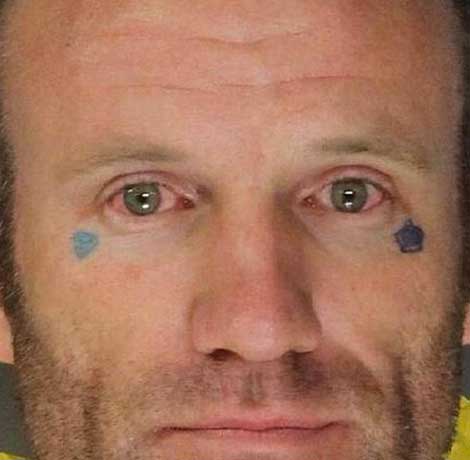 A Sacramento County Superior Court jury found Kyle Billy Fletcher, 38, guilty of first-degree murder Thursday in the 2015 strangling death of Dan Aiello, a longtime gay freelance reporter for the Bay Area Reporter (BAR) and California Progress Report. The decision was reached two days after closing arguments and deliberations began on Tuesday, July 10.
Fletcher was also found guilty of "using a deadly and dangerous weapon and possession of methamphetamine with the intent to sell," according to BAR reporter Alex Madison who reported from Sacramento. Fletcher's sentencing is scheduled for August 24 at which time he could get 26 years to life in prison.
On April 15, 2015, Sacramento police responded to a disturbance early in the morning and found Fletcher carrying out a flat screen TV from Aiello's home/shop as a woman waited outside in a car. Moments after police arrived, they discovered Aiello, 53, dead in his bedroom, which adjoins a bike rental business that he owned, Midtown Moped. A belt was wrapped around his neck, according to BAR.
Fletcher's defense attorney, Donald Dorfman, pushed for involuntary manslaughter, arguing the accused was acting in self-defense against an unwanted sexual advance from Aiello. Dorfman said his client, who was known to Aiello for years, intended to use just enough force to rebuff him—but never meant to kill him. "My client may be a lot of things; a drug dealer, a male prostitute, a liar, but he is not a murderer," Dorfman said in his closing argument.
Deputy District Attorney William Satchell countered that the defendant pulled the belt while stepping on Aiello's back for leverage, deliberately strangling him to death. He said a footprint found on the victim's back matched the tread on the shoes Fletcher was wearing on the day of the murder. And the day before, the deputy DA said, Fletcher learned Aiello filed an incident report that alleged Fletcher had stolen $200—a possible motive.
Crying was heard in the courtroom during closing arguments, when graphic pictures of Aiello's body were presented, according to BAR.
Former friends and colleagues in the local LGBTQ media space remember Aiello as an intrepid reporter who was interested in stories related to the community's struggle for political and legal equality, as well as environmental justice.
Asked to comment on Aiello for the journalist's 2015 obituary in the San Francisco Bay Times, BAR news editor Cynthia Laird said: "Mr. Aiello was a dedicated journalist who was always seeking to get to the heart of a story. He was deeply interested in marriage equality, and used his reporting talents to bring to light various campaign elements that the Yes on 8 side was using during that fight."
Among the tactics used in the campaign to pass Proposition 8, the California initiative that stripped marriage rights from same-sex couples in 2008, was a television ad that warned against the inclusion of LGBT subject matter in public schools. In the ad, a Massachusetts couple explained how their second-grader was taught that a prince can marry another prince—a consequence, warned Yes on 8, of marriage equality in that state. The "real couple," the Wirthlins, were later flown to California for a bus tour of the state.
Aiello's reporting for BAR noted the family's relation to Republican operative and Mormon activist Richard "Dick" Wirthlin, who was involved in the effort to pass California's Prop 22, the 2000 bill that prohibited same-sex couples from marriage rights. He reported that when they moved into the school district in Massachusetts, the couple was already involved in groups opposed to marriage equality. The Wirthlins seemed intent on creating conflict with the school and drawing public attention to the matter which, considering the family's political activism, appear to contradict the idea that they are ordinary parents with legitimate grievances. – Karen Ocamb contributed to this story.
ACLU asks investigation of Texas school districts anti-trans policies
Frisco ISD's new bathroom policy & Keller ISD's ban on books referencing gender violate federal rules prohibiting sex-based discrimination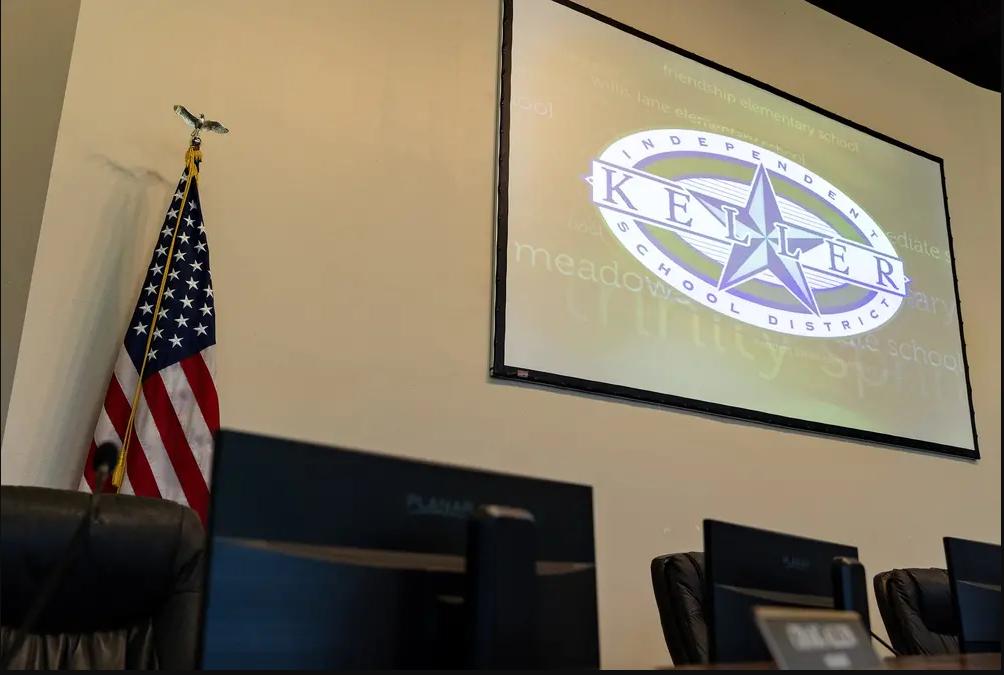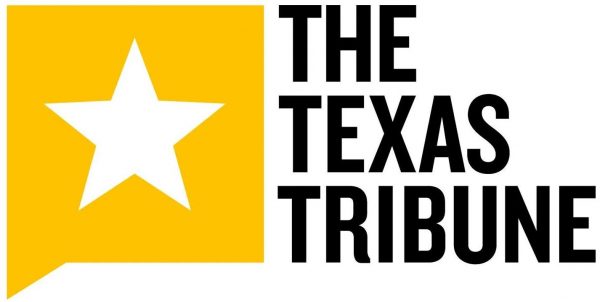 By Brian Lopez | DALLAS – The American Civil Liberties Union of Texas is calling for civil rights investigations into two North Texas school districts over recently implemented anti-transgender policies.
The ACLU, which filed the complaints last week, wants the Department of Education's Office for Civil Rights to investigate the Frisco Independent School District for passing a policy on Nov. 14 requiring students to use bathrooms that align with their gender assigned at birth. The district said it would make accommodations for students who ask to use a private restroom.
The ACLU said Frisco's policy would allow the district to "challenge or second-guess students' official birth certificates."
"It is deeply invasive and unlawful for school administrators to interrogate students' private medical information in this way," the ACLU said in a letter to the Department of Education. "School districts have no right to question students' sexual characteristics such as genitalia, hormones, internal anatomy, or chromosomes."
The ACLU also wants an investigation into the Keller Independent School District, which earlier this month passed a ban on all books that depict or reference transgender and nonbinary people.
"The policy attempts to erase the existence of transgender and non-binary individuals," the ACLU's letter said.
Keller ISD's anti-transgender policy came about six months after three conservative school board members were elected onto the seven-member board. The new members, all of whom received large donations from a Christian political action committee, campaigned on issues like banning books about LGBTQ experiences from school libraries and banning critical race theory, a college-level field of study that explores the idea that racism is embedded in institutions and legal systems.
Public education advocates and Texas teachers have largely said the discipline is not part of the curriculum in Texas public schools but it has become a shorthand for conservative groups to criticize how history and current events are taught with regard to race.
The ACLU claims that Frisco and Keller's policies violate Title IX of the Education Amendments of 1972, which prohibits sex-based discrimination in any school that receives federal funding.
Frisco and Keller are the latest North Texas school districts to have civil rights complaints lodged against them. Earlier this year, the NAACP Legal Defense and Educational Fund filed a similar civil rights complaint against the Carroll Independent School District, based in Southlake, for failing to protect students from discrimination based on their race, sex or gender identity.
Southlake, located between Dallas and Fort Worth, came into the spotlight three years ago after a viral video of white high school students chanting a racist slur prompted community members to share stories of harassment, NBC News reported.
Neither Keller ISD nor Frisco ISD immediately responded to a request for comment.
**********************
Brian Lopez is the Public Education Reporter for The Texas Tribune. He joined the Tribune in August 2021 after a covering local government at the Fort Worth Star-Telegram for a little over a year. The Star-Telegram was his first gig after graduating from the University of Texas at Arlington in May 2020 where he worked for the student-run newspaper The Shorthorn. When not on the job, he's either watching or playing soccer.
The preceding article was previously published by The Texas Tribune and is republished by permission.
**********************
The Texas Tribune is a nonprofit, nonpartisan media organization that informs Texans — and engages with them — about public policy, politics, government and statewide issues.
Quality journalism doesn't come free
Perhaps it goes without saying — but producing quality journalism isn't cheap. At a time when newsroom resources and revenue across the country are declining, The Texas Tribune remains committed to sustaining our mission: creating a more engaged and informed Texas with every story we cover, every event we convene and every newsletter we send. As a nonprofit newsroom, we rely on members to help keep our stories free and our events open to the public. Do you value our journalism? Show us with your support.