Man found guilty of murdering BAR freelancer Dan Aiello
Fletcher's sentencing is scheduled for August 24 at which time he could get 26 years to life in prison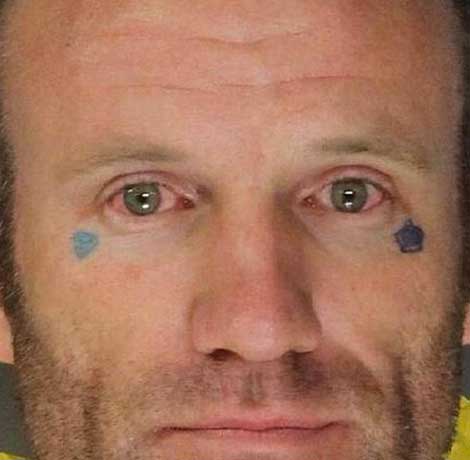 A Sacramento County Superior Court jury found Kyle Billy Fletcher, 38, guilty of first-degree murder Thursday in the 2015 strangling death of Dan Aiello, a longtime gay freelance reporter for the Bay Area Reporter (BAR) and California Progress Report. The decision was reached two days after closing arguments and deliberations began on Tuesday, July 10.
Fletcher was also found guilty of "using a deadly and dangerous weapon and possession of methamphetamine with the intent to sell," according to BAR reporter Alex Madison who reported from Sacramento. Fletcher's sentencing is scheduled for August 24 at which time he could get 26 years to life in prison.
On April 15, 2015, Sacramento police responded to a disturbance early in the morning and found Fletcher carrying out a flat screen TV from Aiello's home/shop as a woman waited outside in a car. Moments after police arrived, they discovered Aiello, 53, dead in his bedroom, which adjoins a bike rental business that he owned, Midtown Moped. A belt was wrapped around his neck, according to BAR.
Fletcher's defense attorney, Donald Dorfman, pushed for involuntary manslaughter, arguing the accused was acting in self-defense against an unwanted sexual advance from Aiello. Dorfman said his client, who was known to Aiello for years, intended to use just enough force to rebuff him—but never meant to kill him. "My client may be a lot of things; a drug dealer, a male prostitute, a liar, but he is not a murderer," Dorfman said in his closing argument.
Deputy District Attorney William Satchell countered that the defendant pulled the belt while stepping on Aiello's back for leverage, deliberately strangling him to death. He said a footprint found on the victim's back matched the tread on the shoes Fletcher was wearing on the day of the murder. And the day before, the deputy DA said, Fletcher learned Aiello filed an incident report that alleged Fletcher had stolen $200—a possible motive.
Crying was heard in the courtroom during closing arguments, when graphic pictures of Aiello's body were presented, according to BAR.
Former friends and colleagues in the local LGBTQ media space remember Aiello as an intrepid reporter who was interested in stories related to the community's struggle for political and legal equality, as well as environmental justice.
Asked to comment on Aiello for the journalist's 2015 obituary in the San Francisco Bay Times, BAR news editor Cynthia Laird said: "Mr. Aiello was a dedicated journalist who was always seeking to get to the heart of a story. He was deeply interested in marriage equality, and used his reporting talents to bring to light various campaign elements that the Yes on 8 side was using during that fight."
Among the tactics used in the campaign to pass Proposition 8, the California initiative that stripped marriage rights from same-sex couples in 2008, was a television ad that warned against the inclusion of LGBT subject matter in public schools. In the ad, a Massachusetts couple explained how their second-grader was taught that a prince can marry another prince—a consequence, warned Yes on 8, of marriage equality in that state. The "real couple," the Wirthlins, were later flown to California for a bus tour of the state.
Aiello's reporting for BAR noted the family's relation to Republican operative and Mormon activist Richard "Dick" Wirthlin, who was involved in the effort to pass California's Prop 22, the 2000 bill that prohibited same-sex couples from marriage rights. He reported that when they moved into the school district in Massachusetts, the couple was already involved in groups opposed to marriage equality. The Wirthlins seemed intent on creating conflict with the school and drawing public attention to the matter which, considering the family's political activism, appear to contradict the idea that they are ordinary parents with legitimate grievances. – Karen Ocamb contributed to this story.
Next Generation Pride; LACCD enacts LGBTQ+ Bill of Rights
One of the important facets of campus life for an LGBTQ+ student is to ensure that the student feels safe and the environment is inclusive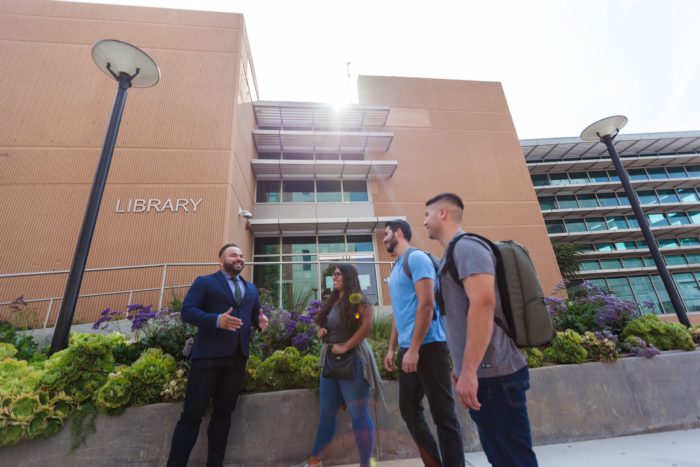 LOS ANGELES – If a student's life isn't stable then they cannot be expected to learn and the immediate environment around that them is key says David Vela, the only openly LGBTQ+ Trustee for the Los Angeles Community College District (LACCD). One of the important elements of campus life for an LGBTQ+ student is ensure that the student feels safe and that the environment is welcoming and embraces a feeling of inclusion, he notes.
In the Fall of 2020, Vela worked hard to ensure that the entire Los Angeles Community College District Board of Trustees to approved an LGBTQ+ Bill of Rights resolution that calls on all nine of the system's colleges to promote equity and equality for their LGBTQ+ communities.
This was made difficult he acknowledged by the coronavirus pandemic, yet during a Zoom conference on Oct. 7 Board of Trustees meeting, the Trustees approved his resolution.
The student-led newspaper The Valley Star, from the Los Angeles Valley College reported the resolution called for the district and colleges to review anti-discrimination policies and procedures and determine changes that could better support LGBTQ+ students and staff.
It also called on the nine colleges to celebrate LGBTQ+ History Month every October, plus host events that bring visibility to the community, provide Cultural Responsiveness Training related to LGBTQ+ issues to faculty and administrators and ensure the success of clubs such as the Gay Straight Alliance by faculty advisors. It also specified the use of gender neutral language in six 2020-23 collectively-bargained agreements.
The coronavirus pandemic also added additional strain and stress for LGBTQ+ students. Many LGBTQ+ students are still not out to family for a variety of reasons, although a non-affirming home tops that list.
LACCD has an estimated 10,000 students who self-identify as members of the LGBTQ+ community, but a high percentage of that number rely on the safety and security of the colleges to be open about themselves.
Providing the sense of security for students is a priority for Felipe Agredano-Lozano, the LGBTQIA Faculty Liaison for the Los Angeles Community College District. Agredano-Lozano teaches Chicana/o Studies LGBTQ courses and Political Science at East Los Angeles college.
Agredano-Lozano told the Blade in an interview Tuesday that one of the many steps that were implemented to assist the LGBTQ+ students at his home campus of East Los Angeles College was a simple symbol to let the students know that there were safe spaces and safe faculty members to talk to; A Monarch butterfly with Rainbow wings.
There is a bit of history for that symbolism as for trans people the butterfly symbolizes metamorphosis and for some in the Gay community or gay men is a little more poetic, as it evokes the glamorous beauty of the butterfly's wings being hidden in a drab pupae, according to Meghan Hibicke, Postdoctoral Researcher at Louisiana State University Health Sciences Center New Orleans.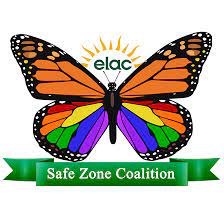 But for LACCD students it is above all a symbol of safe spaces.
Agredano-Lozano noted that 'wrap-around' services is an absolute must. "Each student we have is different," he said. "We need to account for LGBTQ+ students who are DACA students, or ex-offenders released from prison, or military veterans, or just homeless youth who wish to succeed."
"We also need to adapt as a college community to the changing needs of our students. For example, on some campuses a 'Gay-Straight Alliance' club is now a 'Gender-Sexuality Awareness' club," he said.
Agredano-Lozano, who started with the LACCD in 2001, marveled at the ever evolving landscape for LGBTQ+ equality and rights along with a wider acceptance societally for LGBTQ+ people. The end of 'Don't Ask-Don't tell which allowed for open military service for lesbian and gay servicemembers. Then the 2015 Supreme Court decision Obergefell v. Hodges which made same-sex marriage a legal right, finally having President Joe Biden order the end to a ban on transgender military service as well as reestablishing other trans rights that had been eliminated by the previous presidency of Donald Trump.
But he cautions, there is still a long path forward such as one day having an Equality Act passed to protect LGBTQ+ Americans. He also acknowledged the challenges that he and other LACCD faculty and staff face in broadening the scope of their focus to be more inclusive of gender non-binary and gender fluid students.
Agredano-Lozano sees progress as organic growth, tracking from his earliest days dealing with no to limited visibility for LGBTQ+ students and his teaching just the one course of Queer Literature to encompassing a full slate- Chicano Studies, Queer Studies, LGBTQ+ history, and working hard to expand student clubs addressing multiple needs.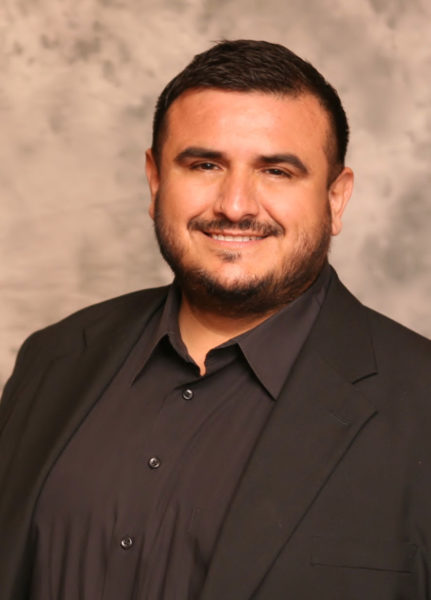 He is most proud of the 'Butterfly' safe zones for students which he sees boosting students academically as well as supporting their personal well-being.
Felipe Agredano-Lozano, LACCD faculty picture
"One of the areas that LACCD has really taken a leading role with is our Health Centers," he said. Access to medical care for LGBTQ+ students is cortical he noted. He also pointed with pride at the relationship that the LACCD has built with the Los Angeles LGBT Center which provides additional resources for the LGBTQ+ students.
In a return to the first part of the conversation Agredano-Lozano pointed out that the LACCD is the number one feeder for both the University of California and the Cal-State systems. "I think though that we need to be looked at as more than a 'last chance university' or as just a basic college level 2 year degree," he said. "For our students, we teach them to be resilient, that goals are attainable even with considerable adversity seemingly blocking a path. We teach them, and in our wrap around principles that success is achievable and that uniqueness is a positive trait."
He pointed out that during the pandemic, even students forced to be at home in non-affirming environments still found creative ways to work around problems. "There were more than a few who attended class in the bathroom," he wryly pointed out.
Last Fall when the LACCD's LGBTQ+ Bill of Rights was passed, Trustee Mike Fong said; "The district's LGBTQIA+ Bill of Rights resolution is just the first step. We need to make sure the district and the colleges fulfill the promises made to ensure diversity and inclusivity are not just words on a resolution, but action."
Next, Part III: LACCD's Next Generation of Pride
Transgender immigrant activists march to White House
Marchers demanded end to ICE detention of trans, HIV-positive people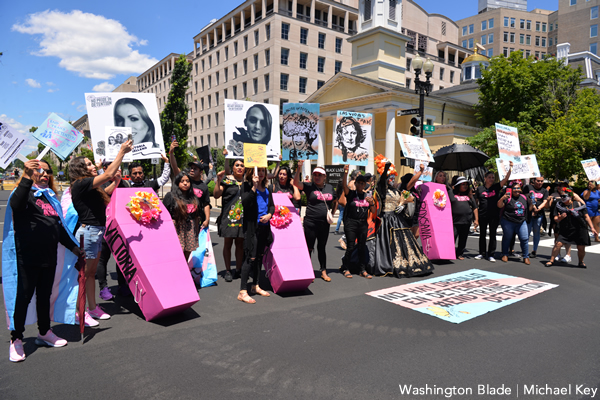 WASHINGTON — More than 100 people marched to the White House on Wednesday to demand the Biden administration end the detention of transgender people and people with HIV/AIDS in U.S. Immigration and Customs Enforcement facilities.
Casa Ruby CEO Ruby Corado and other marchers left National City Christian Church in Thomas Circle after organizers held a "funeral" for three trans women — Roxsana Hernández, Victoria Arellano and Johana "Joa" Medina Leon — who died while in ICE custody or immediately after the agency released them.
Hernández, a trans woman with HIV from Honduras, died in a hospital in Albuquerque, N.M., on May 25, 2018, while in ICE custody. Arellano, a trans woman with HIV from Mexico, passed away at a hospital in San Pedro, Calif., while in ICE custody.
ICE released Medina, a trans woman with HIV from El Salvador, from its custody on May 28, 2019, the same day it transferred her to a hospital in El Paso, Texas. Medina died three days later.
Hernández's family has filed a lawsuit against the federal government and the five private companies that were responsible for her care.
Isa Noyola, deputy director of Mijente, one of the immigrant advocacy groups that organized the march, emceed the "funeral." Noyola played a message that Hernández's nephew in Honduras recorded.
"The state does not recognize our humanity," said Noyola, who became emotional at several points during the service.
A press release that announced the events said 25 trans women who had previously been in ICE custody participated. They, along with other participants, blocked traffic at the intersection of 16th and H Streets, N.W., near Black Lives Matter Plaza for several minutes before they marched into Lafayette Square.
March participants also carried three pink coffins that represented Hernández, Arellano and Medina. They propped them up on a security fence along Pennsylvania Avenue before they staged a die-in.
The march took place a week after Mijente and seven other immigrant advocacy groups in a letter to Homeland Security Secretary Alejandro Mayorkas and acting ICE Director Tae Johnson demanded the release of all trans people and people with HIV who are in immigrant detention facilities.
The White House on Tuesday announced asylum seekers who saw their cases closed under the previous administration's "Remain in Mexico" policy will be allowed to enter the U.S. in order to pursue them. Vice President Kamala Harris, who traveled to Guatemala earlier this month, has also acknowledged anti-LGBTQ violence is one of the "root causes" of migration from Central America's Northern Triangle.
'Our only crime is to seek opportunities, to seek refuge'
Li An "Estrella" Sánchez, a trans woman from Mexico's Veracruz state who the U.S. has granted asylum, is among those who participated in the march.
She told the Los Angeles Blade during an interview in Lafayette Square after the march that she spent 13 months in ICE custody at three Georgia detention centers — the Atlanta City Detention Center, the Irwin County Detention Center and the Stewart Detention Center — before her release in 2013. Sánchez, who founded Community Estrella, an Atlanta-based organization that advocates for ICE detainees who identify as LGBTQ, said she and other trans ICE detainees face inadequate access to health and solitary confinement, among other things.
"I know first hand what they felt," said Sánchez, referring to the three trans women who died in ICE custody or immediately after their release. "I wouldn't wish it upon my worst enemy to be in a jail."
"Our only crime is to seek opportunities, to seek refuge, to seek protection, to seek security," she added.
Sánchez also had a message for President Biden.
"Listen, because the people are continuing the fight," said Sánchez. "You have promised to support the LGBT community and you are really forgetting the immigrant community."
Next Generation Pride; LACCD plays critical role in their success
In its nearly eight decades, the Los Angeles Community College District has served as educator to more than three million students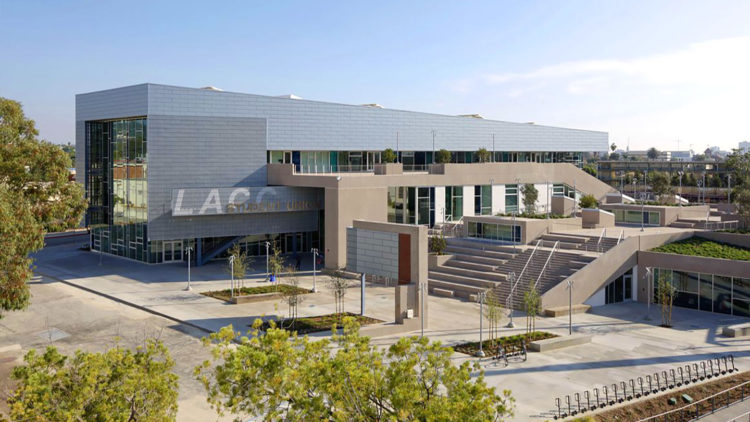 LOS ANGELES – It is entirely safe to argue that nowhere in the environs of higher education will a person find a greater reflection of the racial and ethnic diversity, jobless students, military-connected students, homeless and couch-surfing students, delayed-entry students, and older students than a community college. Also arguably a person seeking that diversity will also find a significant LGBTQ+ student body population.
As steadily increasing numbers students of color and first-generation students enroll in colleges, for many LGBTQ+ students a community college represents the first rung on the ladder of personal success by way of an attainable goal of a degree or certificate. A consideration of which is affordability which encompasses a whole person approach, especially for an LGBTQ+ identified student.
The First Lady, Dr. Jill Biden is a powerful education advocate and one who has on-the-job knowledge of the importance of higher learning having taught freshman English classes for a number of years in the Northern Virginia Community College system in suburban Fairfax County outside Washington D.C..
Earlier this Spring Dr. Biden, during a visit to Sauk Valley Community College in Dixon, Illinois renewed her call for affordable community college for all Americans who wish to attend, and also revisiting her support for free community colleges.
Speaking to students, faculty members, and staff, Biden noted that "Community colleges meet students where they are," saying, "We can't afford to exclude so many from continuing their education just because they come from certain areas or income brackets."
"I am — first, foremost and forever — their writing professor, Dr. B," Biden said. "In my class, my students don't take anything for granted. Some are there for a head start on a four-year degree, others for a much-needed fresh start." Biden said her students appreciate the affordability and flexibility of community college, and she understands the importance of education for overall economic growth. In an effort to find ways to fund tuition.
According to research conducted by the American Association of Community Colleges, the average annual amount for tuition and fees for community college are $3,770, versus $10,560 per year for public, four-year college.
In its nearly eight decades, the Los Angeles Community College District (LACCD) has served as educator to more than three million students. Spread out over nine college campuses, LACCD educates almost three times as many Latino students and nearly four times as many African-American students as all of the University of California campuses combined.
The Los Angeles Community College District's nine community colleges are located throughout an area of more than 882 square miles within the County of Los Angeles; Los Angeles City College, East Los Angeles College, Los Angeles Harbor College, Los Angeles Mission College, ​Los Angeles Pierce College, Los Angeles ​Southwest College, ​Los Angeles Trade-Tech College, Los Angeles Valley College and West Los Angeles College.
Eighty percent of LACCD students are from underserved populations and more than half of all LACCD students are older than 25 years of age, with more than a quarter are 35 or older.
The very factors that Dr. Biden pointed out in her speech at Sauk Valley Community College are core tenets for the trustees, faculty, and staff of the LACCD. Importantly as the LACCD notes in its handbook, "Community colleges serve adults of all ages, meeting the needs of a society where "lifelong learning" is the rule and multiple careers and continual retraining are the norm."
Beyond those factors are the complications that arose from the devastating affects of the global coronavirus pandemic, especially financial issues. Yet that term according to Inside Higher Education has dual meaning.
"Financial issues" can be a euphemism for deeper mental and emotional problems. Colleges need to be sure faculty and staff members are informed about all the potential signs of mental distress, as well as about resources for students who need support and assistance. Commuter and other students would benefit from campus counseling services online in addition to safely distanced in-person sessions. To meet overwhelming demand, colleges should consider adding services by online providers that work directly with counseling centers, Inside Higher Education noted in a July 23, 2020 article.
LGBTQ+ students face greater challenges
David Vela, the first openly LGBTQ+ Trustee in the LACC district, chairs the Chancellor's Advisory Committee on LGBTQ+ Affairs. On Monday Vela spoke with the Blade about the unique circumstances that confront LGBTQ+ students across all campuses.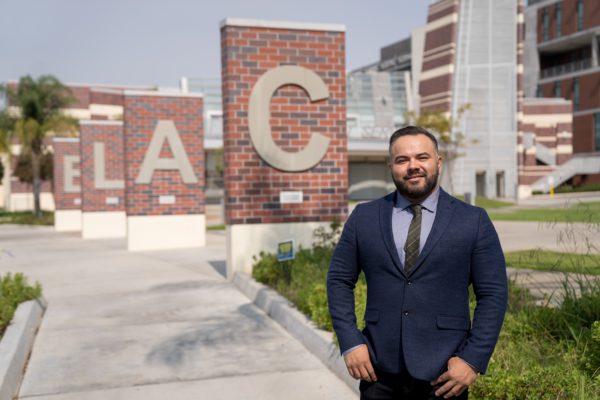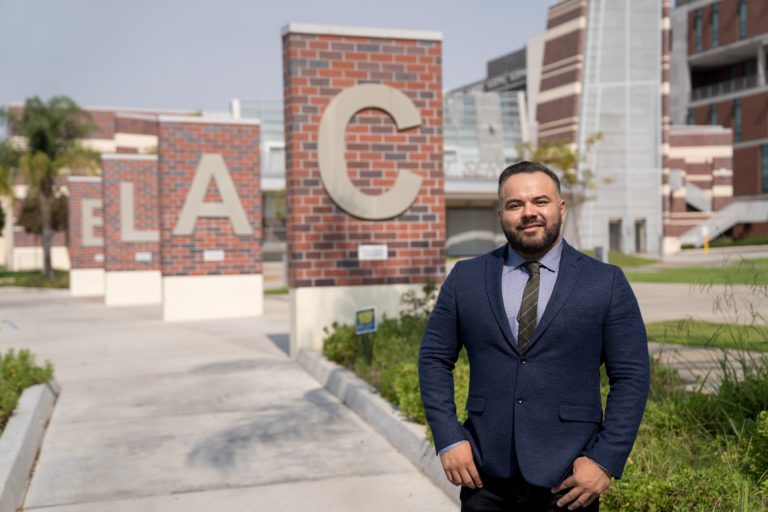 "The main focus for me as well as all of our trustees, the faculty, and staff is to ensure that the primary mission of the LACCD is met with each and every one of or students," Vela said. "The priority is 'completion,' whether it is a certificate, a two-year Associate degree or successfully transferring the student to either the UC system or Cal-State systems to finish out a 4 year degree."
Vela stressed that all of the LACCD students are assisted in three major ways; Academic, Housing and Food security and financial aid. " Our colleges are the number one alternative to the UC system and as such we are a critical element of ensuring a student's personal success," he said.
The LGBTQ+ students in fact, like most of the minority groups on the LACCD campuses, are faced with unique circumstances. But in addition, their status with their gender identity or sexual orientation often will complicate matters.
One of the primary considerations is housing, especially for students of color. A study by the Williams Institute at the University of California Los Angeles School of Law surveying a majority of providers of homeless youth services reported that youth of color reported to be disproportionately overrepresented among LGBTQ clients accessing homelessness services.
Respondents reported a median 31% of their LGBTQ clients identifying as African American/Black, 14% Latino(a)/Hispanic, 1% Native American, and 1% Asian/Pacific Islander.
Access to safe spaces is a priority for LACCD says Vela. Beyond Housing security comes accompanying issues of broadband access and addressing food insecurity he added.
Focusing on safe housing by partnering with the City of Los Angeles, the County, and the State of California is an ongoing mission Vela told the Blade.
One of the primary ways to address these issues he said is by a total embracing of a student's experience within the LACCD system. Of special importance is to promote equity and equality for the LGBTQ communities across all nine campuses.
Next, Part II: LACCD enacts LGBTQ+ Bill of Rights