Your daily guide to Outfest 2018: July 13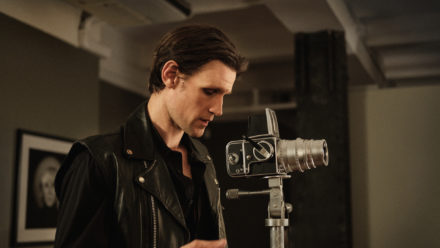 Outfest is a great event for LA film fans, but it can be a little intimidating.  With so many films and events to choose from, it can be difficult to even know where to start.  That's why the Los Angeles Blade is here to break it all down for you, on a daily basis.
For the duration of the festival, we'll be posting a daily roundup here with a brief look at the selections of the day.  Whether you're a hard-core movie buff who plans to see as many screenings as possible, or a casual moviegoer looking for a date night treat, we've got you covered!
Just take a look at the offerings of the day and then head on over to www.outfest.org for ticket information.
You're welcome!
The venues for tonight are:
FRIDAY, JUNE 13:
DGA 1 and DGA 2, at Director's Guild of America, 7920 Sunset Blvd., L.A., 90046
Harmony Gold Theatre, 7655 W. Sunset Blvd., L.A., 90046
REDCAT: Roy and Edna Disney/CalArts Theatre at Walt Disney Concert Hall, 631 W. 2nd St., Downtown L.A., 90012
THE SCREENINGS:
Mapplethorpe (7pm, DGA 1): Ondi Timoner directed this unflinching biopic of the life and career of iconic artist Robert Mapplethorpe, the renegade queer photographer made famous by his striking black-and-white images of phalluses and flowers.  Starring Matt Smith ("Doctor Who," "The Crown") as Mapplethorpe, and set in the gay leather communities and highbrow galleries of New York City in the 70s and 80s, the film takes a chronological look at the influences and practices that captured male homo-erotic desire so poignantly in the face of the devastating toll of the AIDS crisis.  This one promises to be a must-see, but it will have a second screening on Sunday, July 22 – so unless you want to attend the post-show reception afterwards, you might opt instead for one of this evening's one-night only offerings.
Bitter Melon (7pm, Harmony Gold):  The latest film from director H.P. Mendoza, best known for his micro-budget work as screenwriter, composer and lyricist on "Colma: The Musical" (2006), and his follow-up directorial debut, "Fruit Fly" (2010).  Declan returns home to spend the holidays with his Filipino-American family and finds that the insensitive way they treat his sexuality is the least of his worries; as he and his siblings tiptoe around his freeloading brother's volatile personality, long-buried secrets are revealed to set in motion a hilarious plan of revenge.  Described as a "black comedy with heart," this outrageous entry deftly explores toxic masculinity and abuse— both emotional and physical—with absurdity and true empathy.  Preceded by "He Drinks" (Dir: Michael Varrati, 6 min.).
Crazy Kinky Cool (DGA 2, 7:15pm):  Sexy, unpredictable, and playing by nobody's rules but their own, this program of kinky girls' shorts, curated by Charlie Hidalgo, is guaranteed to get your blood pumping and keep you up all night. From a home delivery sexbot, to a raunchy bathroom rendez-vous, over the course of these six films imagination transforms into reality as our fearless heroines take pleasure into their own hands and discover that desire can be found where they least expect it.  Dragonfire (Dir: Michelle Ehlen, 4 min.), Cake (Dir: Anne Hu, 10 min.), Dressed For Pleasure (Je Fais Où Tu Me Dis) (Dir: Marie de Maricourt, 17 min.), Girl Talk (Dir: Erica Rose, 17 min.), Library Hours (Dir: Jim Vendiola, 11 min.), The Toilet Line (Dir: Goodyn Green, 13 min.).
Our Future Ends (REDCAT, 8:30pm):   This darkly comedic satire connects threats of extinction to wildlife and marginalized communities by asking: "Will queer culture go out with a stylish bang, or will the spirits of Lemuria inspire us to preserve our fabulousness?"  Springing from the creative mind of trans director, writer, and animator Clement Hil Goldberg, this multimedia and multidisciplinary satire envisions both near-extinct lemurs and long-lost Lemuria.  Lemuria (a precursor to the occult city of Atlantis) was an imagined site of catastrophic loss populated by Lemurians, queer prehistoric entities that went extinct alongside the Atlanteans.  Goldberg's work illuminates the at-risk nature of queer spaces as well as the world's most endangered mammal, the lemur. While Lemurians confront their crystals, pill-popping lemurs struggle to survive as parallel extinction stories unfold through stop-motion animation, and live performance.  Come with them all to this dance party on the brink.
Alone in the Game (DGA 2, 9:30pm):  Directed by Natalie Metzger and Michael Rohrbaugh, this inspirational documentary follows a number of LGBTQ athletes, including Robbie Rogers (Major League Soccer), Layana White (NCAA basketball player), Gus Kenworthy (freestyle skier and Olympic silver medalist), Megan Rapinoe (soccer, Olympic gold medalist), and Trevor Betts, a trans high school athlete, charting their social and legal challenges within the schools, sports leagues, and within their own families, as well as their triumphs in the face of great adversity.  A landmark look at the experience of being queer in the world of sports, this AT&T-produced movie can be viewed on demand on their Audience Network – but it's worth seeing on the big screen, and there's a pre-show reception in the DGA atrium starting at 7:30pm.
Looking For? (你找什麼?) (DGA 1, 9:45pm):  Young Taiwanese filmmaker Tung-Yen Chou is a native of Taipei, Taiwan who works primarily in videos and theatre. In this charming, infectious documentary, he explores the mysteries of dating apps, searching for a love of his own as he questions gay men around the world about their intimate experiences on hookup apps. Can Grindr lead you to the love of your life? This refreshingly raw and far too relatable look into digital romance is a snapshot of the moment that lays out all the sexy details on the table.  Preceded by: "Queer Cruising: Gay Semiotics & Avemaria" (Dir: Jeff Verlanic, 20 min.).
Bonding (Harmony Gold, 9:45pm):  An episodic series about two long-lost high school BFFs, Pete (Brendan Scannell), a recently out gay man, and Tiff (Zoe Levin), a grad student, who hope to pick up right where they left off. But Tiff has a secret: she's one of NYC's top dominatrixes, and she's about to tie Pete up in her underground world of sexual secrecy and BDSM. The dramedy series is loosely based on the life experiences of Rightor Doyle (HBO's "Barry," FX's "You're the Worst"), who wrote, directed, and executive produced the series.  The screening will be followed by a Q&A with the cast and crew.
Will Alaska topple Mariah Carey's "Christmas Queen" crown?
As she graces America's stages with her newest contribution to Christmas culture, is Alaska threatening to topple Carey? Unlikely…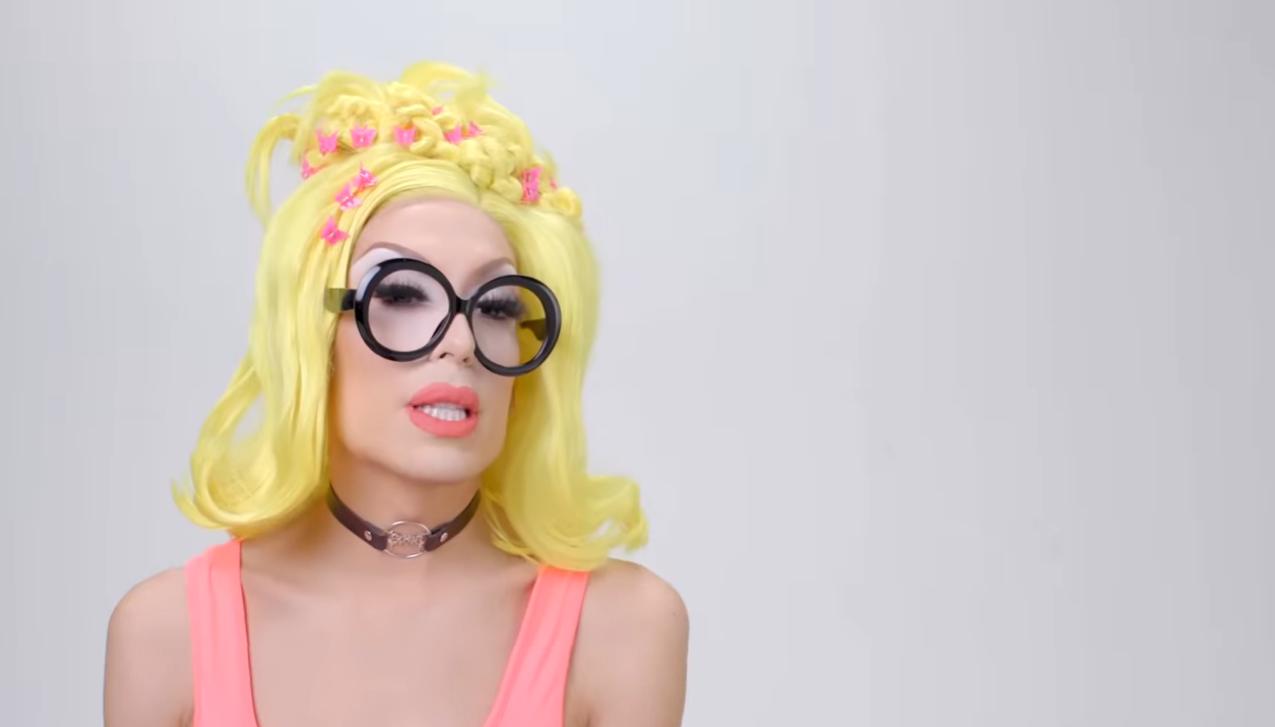 HOLLYWOOD – If RuPaul, giving out crowns the way he does across Drag Race franchises, ran Christmas — Mariah Carey would be demanding to be crowned its queen. Carey was rejected in 2022 trying to trademark the title, and other stars like Darlene Love, were all for the defeat.
One queen who did not enter the fray, but now could, is RuPaul's own classic diva and All Star crown-holder, Alaska.
Alaska launches her "It's Beginning to Look a Lot Like ALASKA" Christmas show today. Opening at the Neptune in Seattle Washington, she hits San Francisco on December 10th at Bimbo's 365. Other stops on the tour include New York (December 14th), Pittsburgh (December 17th), and delivers her to her family's doorsteps just before Christmas in Erie, PA on December 23rd.
"My mom said, 'It's not going to just be Christmas music, is it??', No. My best friend Jeremy plays the piano in the show and we have been doing Christmas cabarets for years. Our goal is to do as little Christmas music as possible in them. It's a chance to sing songs that we love and songs we have always wanted to do. There is a drop of Christmas music, just enough to call it 'a Christmas show'," she tells me on a recent episode of Rated LGBT Radio.
With many million followers across various social media platforms, Alaska is one of the top tier of famous drag queens. With the RuPaul All Stars' crown to her credit, her brand is loved and adored. The public first fell for her on the fifth season of "RuPaul's Drag Race," where she finished in the final 3 before returning and taking the aforementioned crown as winner of season two of "RuPaul's Drag Race All Stars."
She has released four chart-topping studio albums, "Anus," "Poundcake," "Vagina" and "Red 4 Filth." With several acting credits and awards, Alaska has also released a young adult novel titled "Alaska Thunderfun and the Inner Space Odyssey," plus released her memoir "My Name's Yours, What's Alaska?: A Memoir" She has toured the globe spreading her otherworldly message of love, kindness and gender non-conformity. Alaska also co-hosts the wildly popular Race Chaser podcast with Willam and co-created the Drag Queen of the Year Pageant Competition Award Contest Competition. She debuted a new live stage show in the fall of 2022 called DRAG: The Musical. She is the face of one of six featured flavors with SERV Vodka. Her latest foray finds her in the world of smells with her "Red For Filth" fragrance.
"When I started drag, it was not a viable career choice, like it is now, it was underground—this kind of strange thing that not many people knew existed, and if they did, they did not understand anything about it. There weren't many eyes on it from the mainstream culture. Now that there is, I guess we get our turn to be a distraction so the government can not do anything about important issues," she says.
When she first started dabbling in drag, her family was supportive, but not quite sure exactly they were supporting. Alaska describes her mother as being "protective", and not wanting her to be subject to ridicule. "It took my family a while to understand. That was pre-Drag Race. There was no information as to what being a drag queen even was. Now my family loves it and comes to every show."
Alaska is famous for her laissez faire stage presence, but the cover hides some anxiety. "I always get nervous when I go on stage. I am not exuding confidence; I am just doing the thing," she confesses.
Doing the thing, she is. As she graces America's stages with her newest contribution to Christmas culture, is Alaska threatening to topple Carey as the top Christmas diva? Unlikely.
But it will be a damned hoot to watch her try.
Complete tour dates:
December:
8th: Portland, OR @ Aladdin Theater
10th: San Francisco, CA @ Bimbo's 365
12th: Montreal, QC @ Le National
14th: New York, NY @ Town Hall
15th: Toronto, ON @ Phoenix Concert Hall
16th: Boston, MA @ Big Night Live
17th: Pittsburgh, PA @ Carnegie of Homestead Music Hall
21st: Chicago, IL @ House of Blues
23rd: Erie, PA @ Erie Playhouse – 2 Shows
29th: Vancouver, BC @ The Vogue
30th: Seattle, WA @ Neptune
******************************************************************************************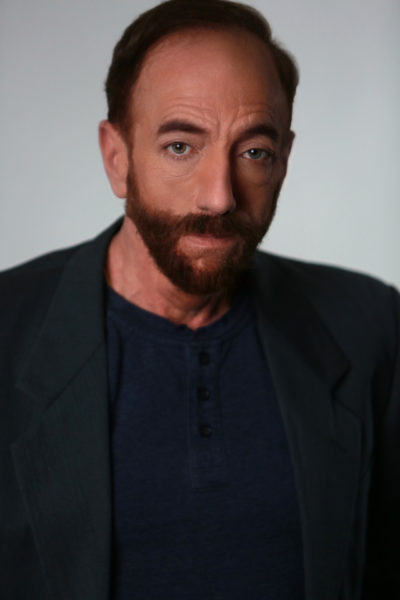 Rob Watson is the host of the popular Hollywood-based radio/podcast show RATED LGBT RADIO.
He is an established LGBTQ columnist and blogger having written for many top online publications including The Los Angeles Blade, The Washington Blade, Parents Magazine, the Huffington Post, LGBTQ Nation, Gay Star News, the New Civil Rights Movement, and more.
He served as Executive Editor for The Good Man Project, has appeared on MSNBC and been quoted in Business Week and Forbes Magazine.
He is CEO of Watson Writes, a marketing communications agency, and can be reached at [email protected]