An artful homage to LA queer space
The mightily ambitious Dirty Looks: On Location arts festival honors the city's LGBTQ legacy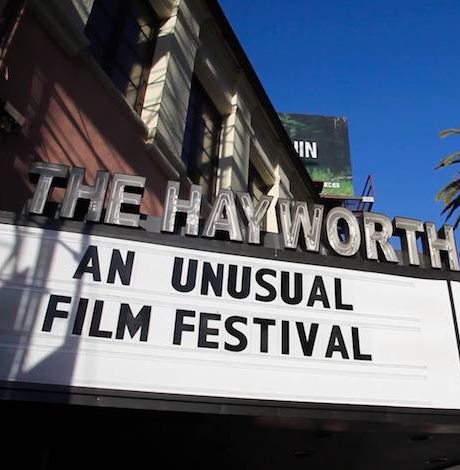 A 50th-anniversary tribute to LA's first-ever gay film festival. A one-night-only recreation of iconic LA cruise bar Cuffs. A celebration of the work of Jewel Thais-Williams, in the space that was once her Catch One club. These are just a few of the events that have already been a part of Dirty Looks: On Location, an incredibly ambitious and provocative multi-media exploration of the queer history of Los Angeles, making use of unique and often legendary queer spaces across the city to show rare films and mount special performances, with a different event happening every single evening of the month of July.

We spoke with Dirty Looks Founder and Creative Director Bradford Nordeen about the stimulating and expansive On Location festival, which he organized with 13 local curators, and which continues daily through July 31.
LOS ANGELES BLADE: How did you and your curators go about choosing the films and locations to include as part of the festival?
BRADFORD NORDEEN: We met over a series of dinners and bar moments, talking about the different LA stories that everyone was interested in telling. We passed around some books. It's not a literal festival, in that what you're watching doesn't necessarily relate to the space directly, more like the combination of site and film evoke a historical moment or element. So we took those opportunities to get to know one another and kind of plan how this year was going to pan out.
BLADE: Did the films always dictate the locations, or was it sometimes the other way around?
NORDEEN: In a way, I would say it's the action that dictates what's going on. The history that we are celebrating becomes the glue that brings together the venue and the film or performance. I feel like our event above The Masque, LA's first punk club (now World of Wonder's production offices) was a good example of this, where the punk films weren't about that exact venue, but about a distinctly Los Angeles, Latinx punk sensibility. That event was also made up of three separate proposals that we brought together to make a really strong and unlikely night that merged LA video art, documentary and live performance. It was funny, because someone came down from their office upstairs and was like, "I've always wanted to know the history of this space," and I bit my lip and was kind of like, "Well…"
BLADE: The schedule has such a broad spectrum of voices. Was that an important element for you?
NORDEEN: 100 percent! I think the landscape of Los Angeles begets all of these amazing micro-communities of experimentation, with nightlife, noise shows, filmmaking, queer community organizing, so bringing together the performing arts venue Coaxial, with Women's Center for Creative Work and Young Joon Kwak + Marvin Astorga — who front the band Xina Xurner and collaborate on the project Mutant Salon — covers so many different art forms and approaches, but each shares a kind of mutual respect and collaborative passion towards bringing queerness to the surface of LA 2018. Also, LA's history felt unwritten for so long, and it pops up in such fascinating and disparate events, so it felt silly to limit everything to movies.
BLADE: What are you most excited about that's still to come?
NORDEEN: I'm thrilled that we're screening Gregg Araki's "Nowhere" on 35mm at The Vista for a midnight screening on July 27th. I've watched that movie a million times on VHS, but I've never seen a print. I know that Graham Kolbeins from Massive has some great surprises in store for the closing night at Tom of Finland Foundation, which is centered around the art and inspiration of Gengoroh Tagame. The Tom boys always know how to host a real fun time — I never miss their Christmas party!
BLADE: Were there any films or locations that you wanted to use in the festival, but just couldn't get access to for whatever reason?
NORDEEN: Yes, there were one or two. Los Angeles can be tricky for this approach because of how the industry creates a hypothetical economy for venue rentals. But I would say that, as a whole, the project is easier today than when we founded it in 2012 because now it's more in vogue to be woke or to honor legacy. A lot of the venues said yes without batting a lash.
BLADE: Along the same lines, any films or locations that you felt especially lucky that you were able to include?
NORDEEN: I have to say, doing our event at the Plaza just felt so amazing, there's so much history there and it's such a beautiful location. I've also never screened in the main theater at The Egyptian or The Vista. Our night resurrecting Cuffs bar in Silverlake was beyond special, I think because a lot of people went into it thinking it was going to be some kind of neutered, Epcot-style reenactment, but it was probably 110 inside without AC and wall-to-wall sweating flesh, so it felt kind of like the bowels of hell in a way that perhaps fidelitously recreated the original vibe of the space for 2018.
BLADE: I know you've been asked about this before, but since On Location is happening at the same time as Outfest, do you see it as an alternative Outfest, or completely unrelated?
NORDEEN: I ran Outfest's experimental programming for four years. What I was able to do with that platform is SO different from what I'm able to accomplish with this one. Festivals tend to operate as a commercial network, and this project is about Los Angeles history and space. It was great when people went to a Platinum performance last weekend then popped into our event at Chico's later that night. I mean, we work with film, and so naturally it's somewhat related. But can't we all just get along?
Full schedule and ticket info for Dirty Looks: On Location is at dirtylooksla.org/map
Ellen Degeneres sits down with NBC's Savannah Guthrie
Ellen chats with Savannah Guthrie on Today about her leaving daytime television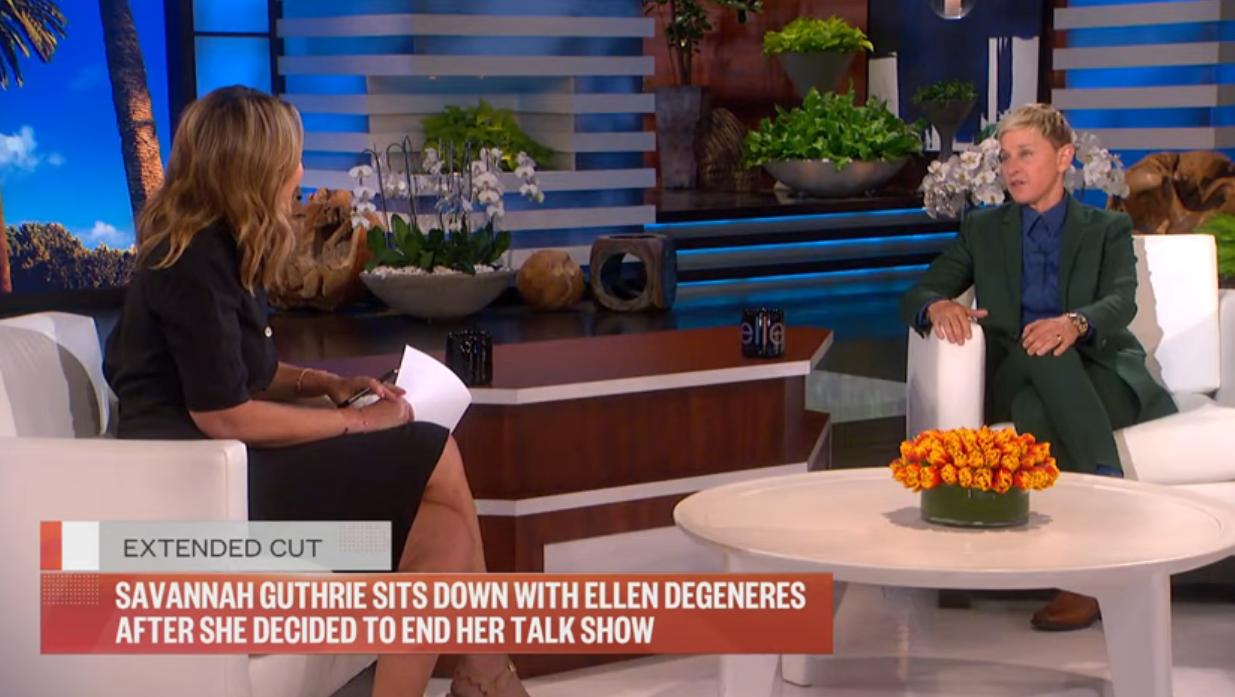 BURBANK – Ellen DeGeneres announced yesterday that she will end her talk show after next season. NBC's Savannah Guthrie speaks with DeGeneres Friday about the decision, which comes 10 months after DeGeneres faced accusations of allowing/running a toxic workplace.
WATCH:
Ellen discusses her departure with Oprah Winfrey
The two powerful women television celebrities shared how each came to the decision for their shows to end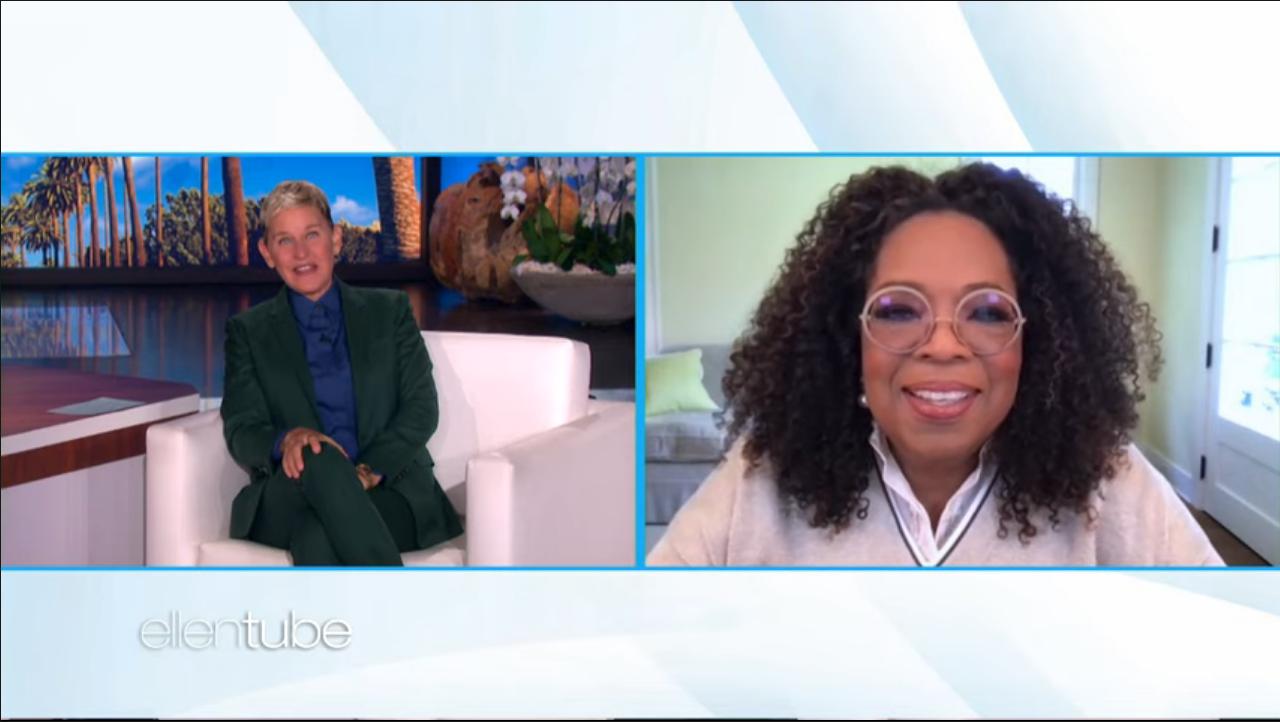 BURBANK – After Ellen DeGeneres announced she would be ending her talk show with Season 19 this week, she had a discussion with invited special guest Oprah Winfrey on Thursday, whose iconic talk show wrapped in 2011 after 25 seasons.
The two powerful women television celebrities shared how each came to the decision for their shows to come to an end, and Winfrey divulged what she misses about her show, and DeGeneres revealed what she will miss about hers.
Winfrey also talked about her new Apple TV+ mental health docuseries "The Me You Can't See," which she co-created and executive produces with the Duke of Sussex, Prince Harry.
WATCH:
Instagram unveils pronouns for its users to define themselves
Recognition and respect of our pronouns can make all the difference for our health and wellbeing especially to LGBTQ youth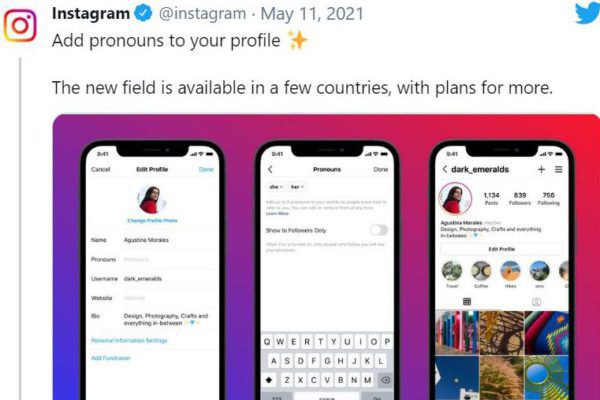 PALO ALTO, CA. – Instagram rolled out a new feature for its platform users in the U.S., U.K., Canada and Australia Tuesday with "plans for more" in other countries the social media giant said. Users will now be able to select their preferred profile pronoun from he/him, she/her and they/them. Once selected, the pronoun preference will appear in small gray letters next to their username.
LGBTQ social media influencers and others including LGBTQ+ advocacy groups have embraced the change in multiple threads on Twitter and on the Instagram platform.
"Pronouns matter, and adding inclusive pronouns to a contact form is more than just a demonstration of allyship," GLAAD president and CEO Sarah Kate Ellis said in a statement sent to NBC's TODAY show in January after the White House updated its contact form on its website to include gender-inclusive pronouns and prefixes.
"Research has shown that recognition and respect of our pronouns can make all the difference for our health and wellbeing — especially when it comes to LGBTQ youth," Ellis said.
A poll conducted last summer by The Trevor Project, an LGBTQ suicide prevention and crisis intervention organization, found that 1 in 4 LGBTQ youth use pronouns or pronoun combinations that fall outside of the binary construction of gender.
Although 75% of youth use either he/him or she/her exclusively, 25% of LGBTQ youth use they/them exclusively, a combination of he/him, she/her, or they/them, or neopronouns such as ze/zir or fae/faer.
Nearly two-thirds of LGBTQ youth who use pronouns outside of the binary opt to use combinations of he/him, she/her, and they/them. This included pronoun usage such as "she and they" or "he and they," as well as using "she, he, and they" to express the nuances of their gender.
ICYMI: now you can add pronouns to your profile💜

Add up to 4 pronouns and edit or remove them any time. You can also choose to display pronouns to only people who follow you. pic.twitter.com/KRc76qm5vZ

— Instagram (@instagram) May 12, 2021