Billy Masters heads back to Broadway
Summer in the big city that bares it all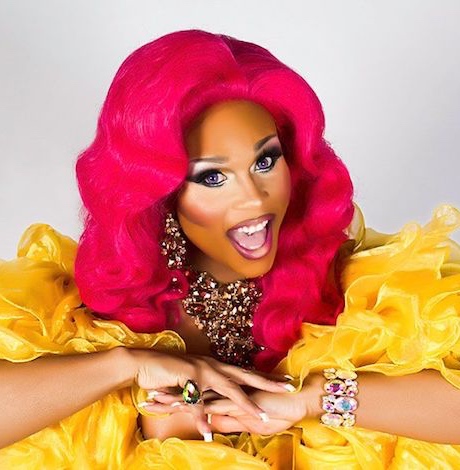 "Yes, I did offer them acting jobs in exchange for sex, but so did and still does everyone. But I never, ever forced myself on a single woman." — Harvey Weinstein's justification for his legal woes. Ladies and gentlemen of the jury – the defense rests.

Last week, I was mad at all the politically correct people who didn't want Scarlett Johansson, a biological woman, to play the role of Lois Jean Gill, another biological woman who lived and dressed as a man. Did Lois consider herself transgender? No one really knows – maybe she liked wearing suits. But due to the pressure, Scarlett backed out of the flick, so this week I'm mad at her. My only hope is that without a "name" attached, the film won't get made, and then everyone else will be mad along with me. I, on the other hand, will be dancing a tarantella.

I'm also mad that after 68 years, the Gypsy Robe will now be called the Legacy Robe.  Why? Because Actors Equity does not want to upset the Romani people. For the last time, Broadway "gypsies" are performers who go from show to show…like gypsies. They're not reading tea leaves, banging a tambourine, or dancing. No, that's me!

Someone else aggravated is Dame Diana Rigg. She is in the Broadway revival of "My Fair Lady," playing Henry Higgins' mother. Lauren Ambrose has decided that due to the burden of carrying a show, she will take off Sunday matinees. Well, Dame Diana is not amused. "I learnt, courtesy of a newspaper, that our leading lady will not be appearing in future Sunday matinees. Now call me old fashioned, which I unashamedly am, but I don't think this development is fair to audiences. They have booked their seats in advance, paying an exorbitant price for them to see what they have been led to believe is the original cast.  The very least we can do as actors is to acknowledge their presence as a privilege and take care never to abuse it.  It is time management put their audiences first and insist on the old adage, slightly adapted by me, 'The show must go on – with ALL principals.'" Hear, hear!

Another legendary lady got some bad news.  Olivia de Havilland's suit regarding how she was portrayed in "Feud" was rejected by the California Supreme Court. Even worse, the news came nine days after her 102nd birthday. We hear she is considering bringing the case to the Supreme Court. She'd better hurry!

"The Boys in the Band" has added a special show as a benefit for The Actors Fund on July 26 at midnight. Since it's a late-night performance, perhaps someone getting out of the shower on stage will take a few extra minutes putting on his undies. Grab your tickets at ActorsFund.org. Tell 'em Billy sent you!

I'm already scheduled to be in NYC that night because that's when "Head Over Heels" opens on Broadway. The long-gestating show featuring the music of The Go-Go's will surely be a momentous occasion — not the least of which because it will feature (watch how skillfully I tie this whole column together) the first openly trans person to star in a Broadway musical! Not only that, Scarlett, but Peppermint is playing a trans role — the oracle Pythio, who is described as "neither he nor she." When it comes to replacement casting, the possibilities are endless.

Harry Styles helped a fan come out to her mother. The fan, Grace, made a sign to hold up at Harry's concert, which said, "I'm Gonna COME OUT To My Parents because of YOU!!!"  Harry spotted the sign, stopped the show, and spoke directly to Grace. He asked where her parents were. Grace said her mom (Tina) was back at the hotel, Styles said congratulations, and then the whole audience chanted "Tina, she's gay!" Grace showed her mom the sign and the video of Harry and the audience. Mom's response? "Yes, I do love you and you can be whoever you want to be." Now Grace is bringing Tina to see Harry in Los Angeles. So, the ball's in your court, Harry.

Not to be outdone, a gay couple got engaged at a Taylor Swift concert – well, anything to avoid listening to that twit! I'll let one of the boys explain what happened. "He asked me to marry him while Taylor Swift was singing our song in front of us and I said ABSO-FUCKING-LUTELY."  Samy (the proposer) knelt in front of Ric (the proposee) – I suspect guys get on their knees all the time at Taylor Swift concerts. And just like that, Samy popped the question. In this case, the singer played no part in the proposal – she was just background noise.

When a gay couple is getting married in spite of Taylor Swift (you look at it your way, I'll look at it my way), it's time to end yet another column. Just after last week's column went out, we heard about the death of Tab Hunter. 
As I wrote only weeks ago, he certainly defined an era and was without a doubt one of the most breathtakingly beautiful men to walk the Earth. Of course, lots of other breathtaking men can be found at BillyMasters.com– the site that'll take more than your breath away.
End-of-year lineup offers holiday feast for queer movie lovers
Gripping 'Saltburn' features stellar performances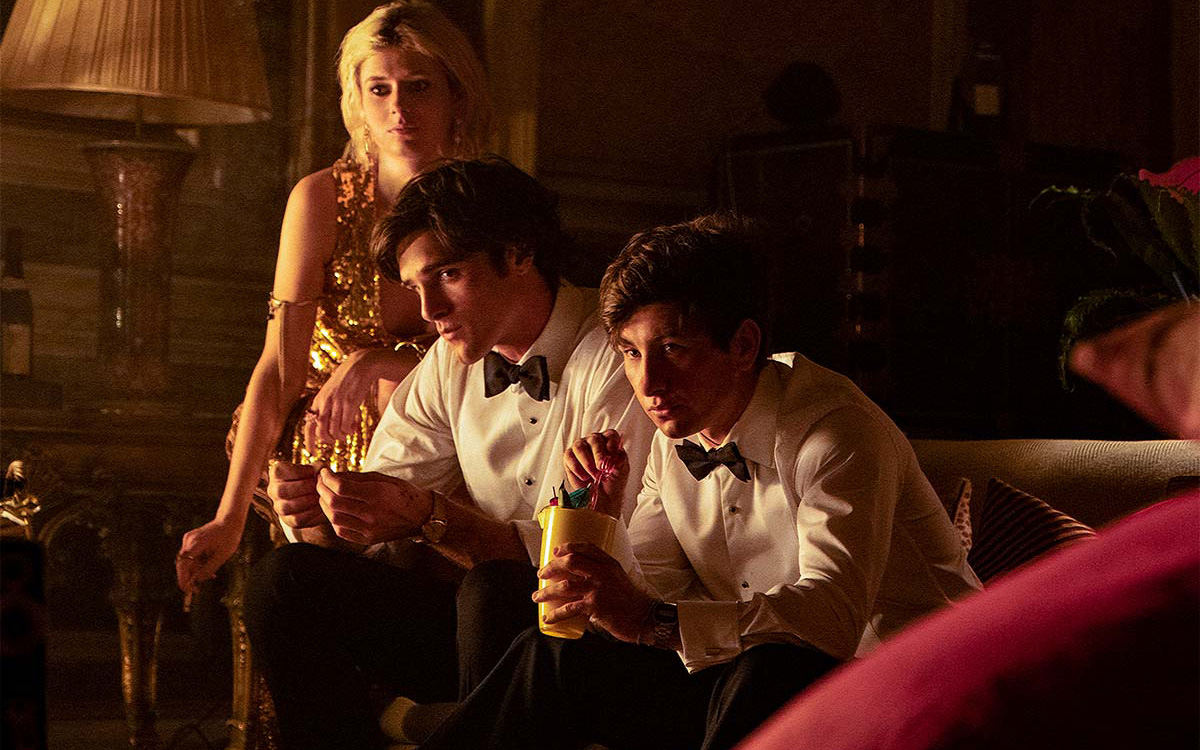 Looking back, we'd have to say that 2023 has been good to fans of outstanding cinema. From summer's existential one-two punch of "Barbie" and "Oppenheimer" to an iconic filmmaker's delivery of a new masterwork with "Killers of the Flower Moon," we've already seen enough top-notch artistry on the big screen to know there are going to be some tight races in this year's awards season.
But don't start making your Oscar predictions yet, because there's still more to come, including Ridley Scott's Joaquin Phoenix-starring "Napoleon" and Yorgas Lanthimos' darkly fantastical sci-fi comedy "Poor Things," not to mention Timothèe Chalamet in a purple frock coat as "Wonka." And as our annual Blade Holiday Roundup of current-and-upcoming movies clearly shows, even if most of them aren't exactly "seasonal" in terms of tone or subject matter, there are sure to be quite a few queer (or queer-related) titles in the mix to make the competition even more interesting.
In fact, a potential awards juggernaut is already in theaters: SALTBURN, the second film from Oscar-winning writer/director Emerald Fennell ("Promising Young Woman"), which premiered at this year's Telluride Festival and represents the latest ascension in the rise of two sensational young actors. Jacob Elordi ("Euphoria," "Priscilla") is likely more familiar to many viewers – his blend of impossibly good looks and authentic talent have gained him a lot of attention for a range of reasons, and both those qualities are put to good use here. But it's Barry Keoghan ("Dunkirk," "The Banshees of Inisherin") who is the real breakout star of this twisted, darkly comedic psychological thriller as Oliver Quick, a working class boy who earns a scholarship to Oxford and becomes infatuated with rich-but-sensitive fellow student Felix (Elordi). Invited to spend the summer at his boy crush's family estate (the "Saltburn" of the title), he gradually becomes enmeshed within their privileged dynamic – and to say anything more than that would be to spoil the "can't look away" fun that makes this savage, stylish, and sexy mindf*ck of a movie into something you can't wait to watch multiple times. Also starring Rosamund Pike, Richard E. Grant, Alison Oliver, Archie Madekwe, and Carey Mulligan in a delicious supporting turn, it goes into wide release on Nov. 22.
Another title now in theaters is NEXT GOAL WINS, from Oscar-winner and auteur-on-the-rise Taika Waititi ("Jojo Rabbit," "Thor: Ragnarok"), in which the uniquely whimsical New Zealand filmmaker presents his take on the "true sports" genre. It's a comedic-but-inspirational underdog tale centered on the American Samoa soccer team, which after a brutal 31-0 FIFA loss in 2001 hired a down-on-his-luck maverick coach to turn themselves around in hopes of qualifying for the World Cup. Waititi's infectiously winning blend of quirky absurdism and heartfelt sentiment makes this an automatic must-see, even if its handling of a trans character – real-life soccer player Jaiyah Saelua (played by Samoan "third gender" actor Kaimana), considered by FIFA as the first trans woman to compete in a World Cup qualifier game – has met with mixed response. Still, it's one of two current films boasting the return of the exquisite Michael Fassbender (the other is David Fincher's "The Killer," which should also be on your list), so we think it's worth seeing anyway; that way you can make up your own mind about the controversy over its approach to trans inclusion. Also starring Oscar Kightley, David Fane, Rachel House, Beulah Koale, Uli Latukefu, Semu Filipo, and Lehi Falepapalangi, with appearances by Will Arnett and Elisabeth Moss.
Also currently on big screens is Todd Haynes' MAY DECEMBER, which reunites the revered queer indie film pioneer with longtime muse Julianne Moore and casts her opposite Natalie Portman in the true-story-inspired tale of an actress who travels to Georgia to meet a woman – notorious for an infamous tabloid romance, years before – that she is set to play in a movie. Loosely suggested by the real-life story of Mary Kay Fualaau, who was imprisoned for having sex with an underage pupil and later married him, it's steeped in the kind of uncomfortable ethical-and-emotional danger zone that is a hallmark of Haynes's best work, so it's no surprise that it brings out the best in his two lead actresses. The buzziest performance in the film, however, comes from "Riverdale" star Charles Melton, who has drawn raves as Moore's husband. Distributed by Netflix, it will stream on their platform starting Dec. 1 – but why wait when you can see it in theaters now?
Bringing a double appeal for movie buffs who are also lovers of classical music is MAESTRO, going into limited release Nov. 22 before it begins streaming on Netflix Dec. 20, which stars Bradley Cooper – who also wrote and directed – as legendary conductor/composer Leonard Bernstein and documents (among other things) his relationships with both wife Felicia Montealegre (Carey Mulligan) and longtime male partner David Oppenheim (Matt Bomer). Though initially plagued with criticism over Cooper's use of a prosthetic nose to play the Jewish Bernstein, endorsement from the late musical genius's family and positive reviews of his performance have helped that conversation fade into the background, and the biopic – which also stars Maya Hawke, Sarah Silverman, Michael Urie, Brian Klugman, Gideon Glick, and Miriam Shor – looks poised to be a winner.
Releasing in limited theaters Dec. 1 and expanding wide on Dec. 8 is EILEEN, adapted from Ottessa Moshfegh's acclaimed 2015 debut novel, finally hitting screens nearly a year after a splashy debut at Sundance. Set in Boston of the mid 1960s, it tracks the relationship that develops when a young woman working at a juvenile detention center is drawn in by the allure of a new and glamorous older colleague (Anne Hathaway), who may also be drawing her into something much more dangerous than a workplace flirtation. With a screenplay by the author (alongside husband Luke Goebel) and direction by William Oldroyd, it's been described by co-star Hathaway as "'Carol' meets 'Resevoir Dogs'" – and that's enough to make it irresistible, as far as we're concerned.
Coming to Hulu on Dec. 6 is WE LIVE HERE: THE MIDWEST, a documentary from filmmakers Melinda Maerker and David Miller that explores the lives of several LGBTQIA+ families in the American heartland; these include a trans/queer family with five children in Iowa expelled by their church, a gay Black couple with a young daughter facing homophobic and racial prejudice in Nebraska, a gay teacher in Ohio trying to create a safe space for queer students, and a lesbian couple homeschooling their bullied son on a farm in Kansas. Profiling families who struggle to remain part of a region in which they have deep roots, it's a snapshot of a precarious historical moment in time when anti-queer legislation and sentiment is rapidly multiplying across the country, forcing queer Midwesterners to endure a clash of values as they strive to build lives in the communities they love in the face of mounting discrimination.
Another much-anticipated release comes on Dec. 22 with ALL OF US STRANGERS, the latest effort from "Looking" creator Andrew Haigh – whose 2011 "Weekend" places high on the list of all-time great queer romance films – starring top-shelf UK thespians Andrew Scott ("Sherlock," "Pride," "Fleabag") and Paul Mescal ("Aftersun," "The Lost Daughter") in a ghostly romantic fantasy loosely adapted from Taichi Yamada's 1987 novel "Strangers." In it, a melancholy Londoner (Scott) strikes up a relationship with a mysterious neighbor (Mescal) through a chance encounter that leaves him increasingly preoccupied with memories of his past; returning to his suburban childhood home for a visit, he finds it occupied by his parents (Claire Foy, Jaime Bell), who seem to be living in it exactly as they were when they died there, three decades before. An ethereal meditation on grief, nostalgia, and, ultimately, love – both the romantic and familial kinds – that leans more into the metaphysical than the supernatural as it weaves its disquieting tale and is somehow more haunting because of it, it's already a fixture in the pre-awards-season chatter. Put this one on your list in bold letters.
On Christmas Day, if you're looking for that perfect "big event" family movie to take in after the presents have been unwrapped and the feast devoured, you couldn't ask for a more perfect candidate than THE COLOR PURPLE, which is not a remake of Steven Spielberg's 1985 movie of Alice Walker's 1982 novel – though Spielberg, along with the original film's co-star Oprah Winfrey and its composer Quincy Jones, as well as Walker herself, is one of its producers – but rather the film adaptation of the Tony-winning 2005 Broadway musical version of the book. Confused? No need to be, though we must admit the film's advertising campaign may have contributed to that feeling by all-but-erasing any clue that it's a musical. But with a superstar cast headlined by Fantasia Barrino, Taraji P. Henson, Danielle Brooks, Colman Domingo, Corey Hawkins, Halle Bailey, and H.E.R., along with a proven score of powerful songs by Brenda Russell, Allee Willis, and Stephen Bray, it will all make sense after you sit back and let yourself be immersed in what's sure to be a reverent and heartfelt celebration of Black culture, history, and heritage, told through the experience of an uneducated and impoverished Black queer woman in rural Georgia of the early 1900s, that fully honors the transcendent spirit of its timeless source material.
And lastly, speaking of Christmas, this December won't disappoint the sentimentalists out there for whom the season wouldn't be the season without one or two of those much-ridiculed but secretly adored holiday romances, a genre which – after years of clinging to a stubborn "straights only" policy – has finally blossomed with a whole queer-inclusive subgenre of its own. In fact, Hallmark – the channel that, let's face it, is pretty much synonymous with the whole phenomenon – has no less than 40 heartfelt Christmas love stories slated for broadcast, and among those are at least three which will be must-sees for queer fans: CHRISTMAS ON CHERRY LANE (premiering Dec. 9), starring out actor Jonathan Bennett ("Mean Girls") and Vincent Rodriguez III as a gay couple trying to expand their family among two other intertwined stories; FRIENDS & FAMILY CHRISTMAS (premiering Dec. 17), featuring Ali Liebert and Humberley Gonzalez ("Ginny and Georgia") as a pair of lesbians who get set up on a date for the holidays and find themselves connecting more than they expected; and though it centers on a straight romance, CATCH ME IF YOU CLAUS (premiering Nov. 23) has sure-fire queer appeal thanks to its out-and-proud star, "King of Hallmark" actor Luke Macfarlane ("Bros"), playing it straight as Santa's son, who meets an aspiring news anchor (Italia Ricci) just in time to spice things up for the holidays.
Go ahead and watch them all, we won't judge you. Happy holidays and happy viewing!