Dr. Angela Bowen, black lesbian feminist scholar and artist, dead at 82
Angela Bowen, 82, a former board member of the National Coalition of Black Lesbians and Gays, died on July 12 in Long Beach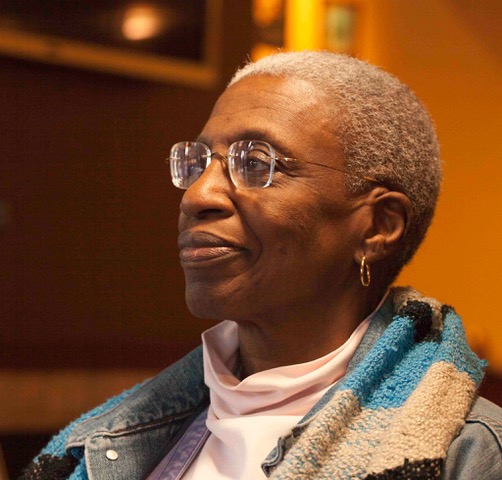 Angela Bowen, a former board member of the National Coalition of Black Lesbians and Gays, died on July 12 in Long Beach. She was 82. Her wife, Jennifer Lynn Abod, told the New York Times that Bowen had suffered from Alzheimer's disease for a number of years.
Dr. Bowen made a significant impact on the lives of disenfranchised black youth, first when she ran the Bowen/Peters School of Dance in New Haven, Connecticut from 1963 to 1982 with her then husband Ken Peters. Later after she came out as lesbian in the 1980's and divorced Peters, she became active as a speaker, writer, and advocate with groups such as the National Coalition of Black Lesbians and Gays. She co-chaired the group and served as the editor and contributor to the group's magazine.
After earning master's and doctoral degrees at Clark University in Worcester, Mass., Bowen joined the faculty of California State University, Long Beach, teaching in the English and the women's, gender and sexuality studies departments, influencing yet another generation of students.
"I'm a black, lesbian, feminist, writer, activist," Bowen once said. "I see all of those as equal functions. I feel as though I've got a mission to be out front."
"I wanted a life of my own," she said. "I wanted to live among women who were political and who were lesbians and who were all different kinds of things, who were feminists and who had politics and some kind of sense of the world."
Prior to her move to Long Beach, Bowen began to speak out on racism, sexism and homophobia. She wrote for various publications and spoke at and helped organize rallies and marches.
It was in Cambridge that she also met her longtime partner, Dr. Jennifer Lynn Abod. After more than 30 years together, she and Abod married in 2013.
Bowen's activism was not limited to staged events. In 1987, she, Abod and two other women wrote a scathing article in Gay Community News about a cruise package that they and dozens of other women had been sold with the pitch that it would be "Sapphic sailing," only to find when they boarded that the ship was full of heterosexual couples and families with children.
"A heterosexual world we had sought to leave behind was locked up with us on a ship cruising to Bermuda," they complained, going on to recount instances of homophobia, including from the crew.
In 1989, Bowen was among several leaders who walked out of a fundraising performance for a Boston health clinic that served gay and lesbian clients after two white comedians told racist jokes.
In the 1990s, Bowen, who had earned a bachelor's degree at the College of Public and Community Service of the University of Massachusetts, again embarked on a new direction, enrolling at Clark to work on advanced degrees. She earned a master's there in 1994 and a doctorate in women's studies in 1997. Her dissertation was on the feminist poet Audre Lorde.
In addition to Abod, Bowen is survived by two sisters, Alphena Bowen Clark and Catherine Bowen Tyler; her children with Mr. Peters, Ntombi A. Peters and Jomo K. Peters; a stepdaughter, Elaine Peters; a foster daughter, Sharon Smith; and a granddaughter.
Reporting by The New York Times, staff at the Los Angeles Blade, and wire service reports.
State Department releases annual human rights report
Conversion therapy, treatment of intersex people documented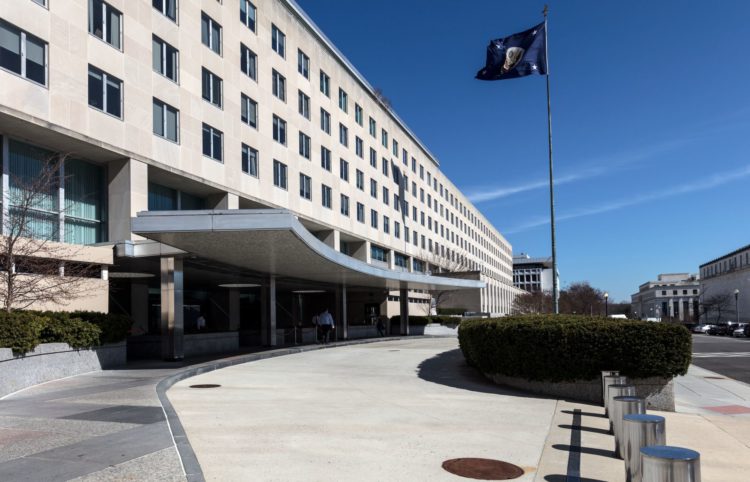 WASHINGTON — The State Department's annual human rights report that was released on Monday details the prevalence of so-called conversion therapy and the treatment of intersex people around the world.
The report notes LGBTQ+ and intersex rights groups in Kenya have "reported an increase in so-called conversion therapy and 'corrective rape' practices, including forced marriages, exorcisms, physical violence, psychological violence, or detainment." The report cites the Kenya National Commission on Human Rights that said "infants and children born with physical sex characteristics that did not align with either a typical male or female body were subjected to harmful medical practices for years in attempt to 'normalize' them."
A landmark law that extended legal protections to intersex Kenyans took effect last July.
The report notes "many reports of conversion attempts conducted or recommended by evangelical and Catholic churches" in Brazil, even though the country has banned conversion therapy. It also cites the case of Magomed Askhabov, a man from the Russian republic of Dagestan who "demanded a criminal case be opened" against a rehabilitation center in the city of Khasavyurt in which he and other residents "were physically abused and subjected to forced prayer as part of their 'treatment' for homosexuality."
"There were reports police conducted involuntary physical exams of transgender or intersex persons," notes the report. "The Association of Russian-speaking Intersex reported that medical specialists often pressured intersex persons (or their parents if they were underage) into having so-called normalization surgery without providing accurate information about the procedure or what being intersex meant."
The report notes Afghan culture "insists on compulsory heterosexuality, which forced LGBTQI+ individuals to acquiesce to life-altering decisions made by family members or society." The report also refers to LGBTQ+ and intersex activists in the Philippines who criticized former President Rodrigo Duterte after he "mockingly" endorsed conversion therapy and joked he had "cured" himself of homosexuality.
The report indicates "social, cultural and religious intolerance" in Kiribati "led to recurrent attempts to 'convert' LGBTQI+ individuals informally through family, religious, medical, educational, or other community pressures."
Hungarian law "prohibits Transgender or intersex individuals from changing their assigned sex/gender at birth on legal and identification documents and there is therefore no mechanism for legal gender recognition." The report also cites statistics from the Háttér Society, a Hungarian LGBTQ+ and intersex rights group, that indicate one out of 10 LGBTQ+ and intersex Hungarians have "gone through some form of 'conversion therapy.'"
The report notes then-British Prime Minister Boris Johnson's government in April 2022 announced plans to ban conversion therapy based on sexual orientation in England and Wales. Activists sharply criticized the exclusion of Transgender people from the proposal, and the British government later cancelled an LGBTQ+ and intersex rights conference after advocacy groups announced a boycott.
'Human rights are universal'
Congress requires the State Department to release a human rights report each year.
President Joe Biden last June signed a sweeping LGBTQ+ and intersex rights executive order. Secretary of State Antony Blinken at the beginning of this year's report notes the mandate directed the State Department to "specifically include enhanced reporting on so-called conversion 'therapy' practices, which are forced or involuntary efforts to change a person's sexual orientation, gender identity, or gender expression, as well as additional reporting on the performance of unnecessary surgeries on intersex persons."
"Human rights are universal," Blinken told reporters on Monday as he discussed the report. "They aren't defined by any one country, philosophy, or region. They apply to everyone, everywhere."
The Biden-Harris administration in 2021 released a memorandum that committed the U.S. to promoting LGBTQ+ and intersex rights abroad.
The State Department released the report hours before U.S. Ambassador to the U.N. Linda Thomas-Greenfield hosted a meeting at the United Nations that focused on the integration of LGBTQ+ and intersex rights into the U.N. Security Council's work.
Lawmakers in Uganda on Tuesday approved a bill that would further criminalize LGBTQ+ and intersex people in the country. Consensual same-sex sexual relations remain criminalized in dozens of other countries around the world.
Activists in Ukraine with whom the Washington Blade has spoken since Russia launched its war against the country in February 2022 have said LGBTQ+ and intersex people who lived in Russia-controlled areas feared Russian soldiers would target them because of their sexual orientation or gender identity. The report's release also coincides with Republican efforts to curtail LGBTQ+ rights in states across the U.S.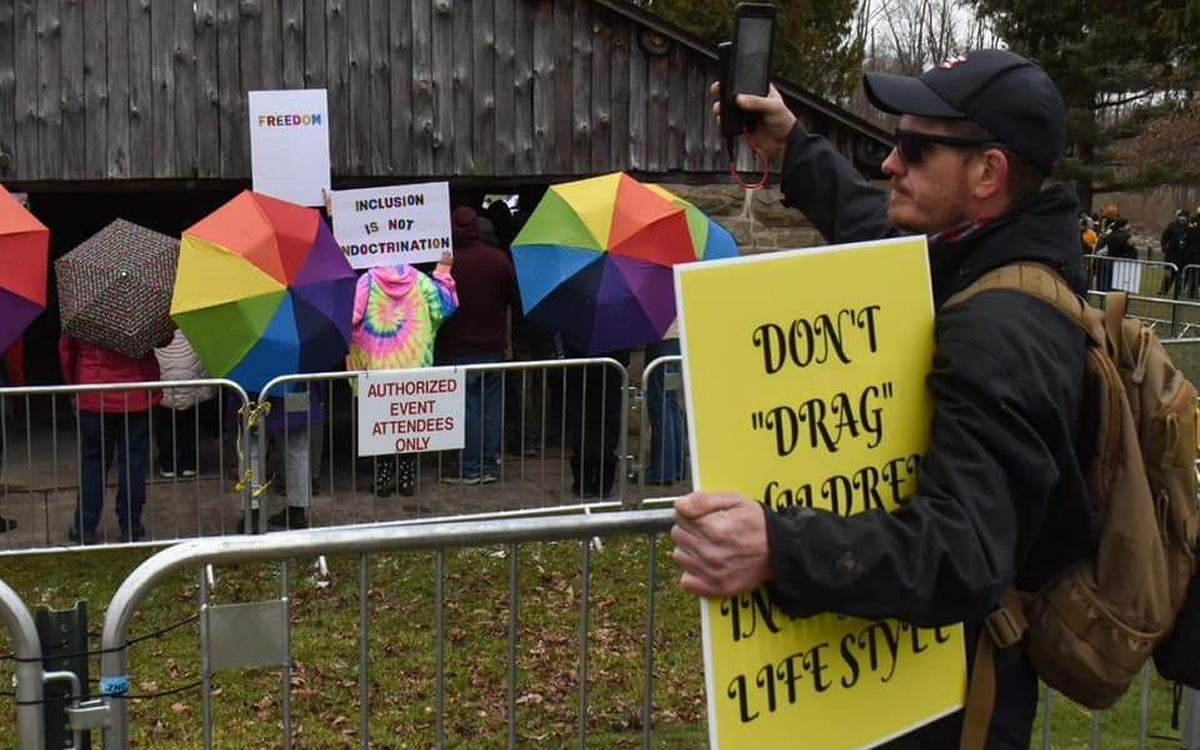 The report notes LGBTQ+ and intersex rights advances around the world in 2022.
Antigua and Barbuda, Barbados, St. Kitts and Nevis and Singapore decriminalized consensual same-sex sexual relations last year.
The report notes Chile's marriage equality law took effect on March 10, 2022, but lists violence against LGBTQ+ and intersex people as one of the "significant human rights issues" in the country. Switzerland, Slovenia and Cuba also extended marriage rights to same-sex couples in 2022.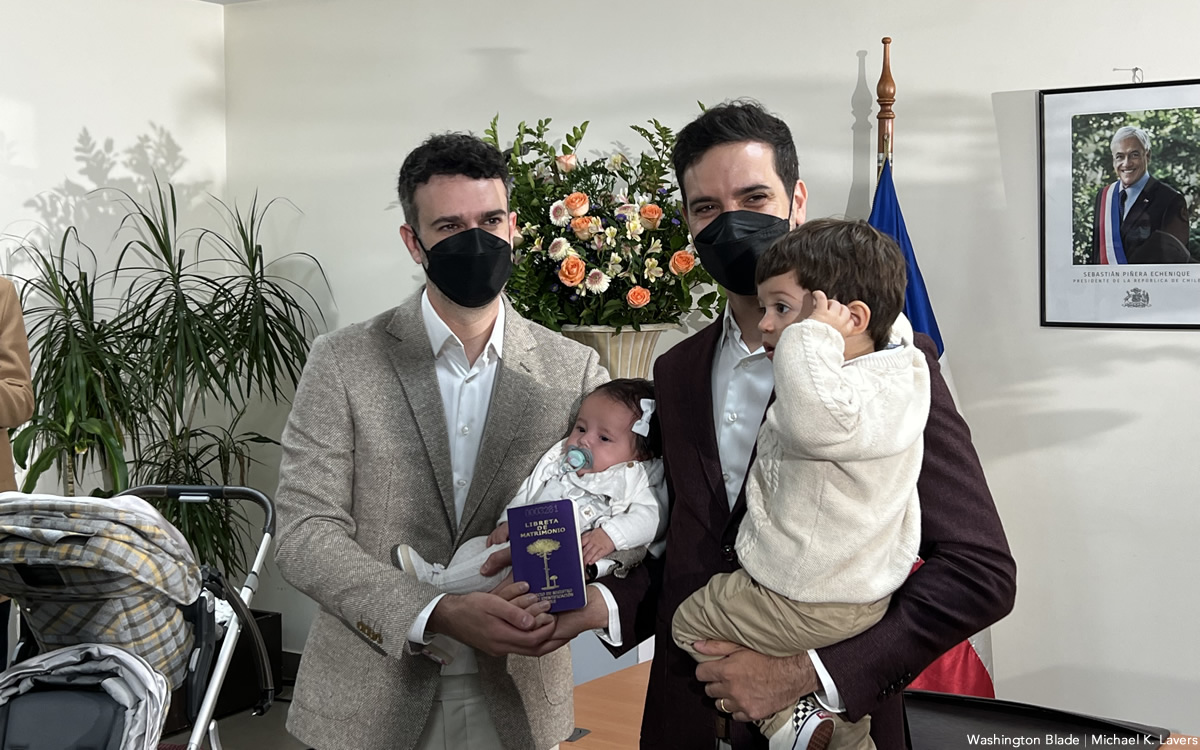 The report cites the case of Brenda Díaz, a Trans Cuban woman with HIV who is serving a 14-year prison sentence because she participated in an anti-government protest in July 2021. The report also notes several LGBTQ+ and intersex journalists — including Nelson Álvarez Mairata and Jancel Moreno — left the country because of government harassment and threats.
The Cuban government also blocked the websites of Tremenda Nota, the Blade's media partner on the island, and other independent news outlets.
The full report can be found here: