Outfest 2018 closes with awards reflecting diversity among LGBTQ filmmakers
Closing Night Gala included L.A. premiere of conversion camp drama, "The Miseducation of Cameron Post"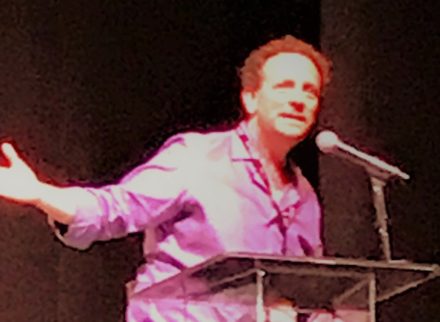 Outfest 2018 ended its 10-day run on Sunday, July 22, with a jam-packed turnout gathered at the Theatre at the Ace Hotel to hear the announcement of winners from this year's festival and watch the Closing Night Gala screening of Sundance Grand Jury Prize winner "The Miseducation of Cameron Post."
The festival is an annual tradition among LA's LGBTQ and film communities.  Founded in 1982 by UCLA students, Outfest promotes LGBTQ equality by creating, sharing and protecting LGBTQ stories on the screen.  It stresses the building of community through the connecting of diverse populations through film, where they can discover, discuss and celebrate stories of LGBTQ lives.  For three decades, Outfest has showcased thousands of films from around the world, while educating and mentoring hundreds of emerging filmmakers and protecting more than 20,000 LGBTQ films and videos.
This year's installment was true to Outfest's mission statement, with a particularly strong showing of selections among its screenings of narrative and documentary films, both narrative and short, and its newly-expanded highlighting of queer-centered episodic programming.  In addition to the high quality of material this year there was a clear focus of diversity and inclusion, with a record number of projects created by women, trans individuals, and people of color.
The evening kicked off with actor-comedian Drew Droege, who took the stage to start the awards ceremony.  Before announcing the first set of winners, he began with some remarks about the inspirational nature of the Outfest experience and the importance of sharing LGBTQ experience and narratives onscreen – particularly in our current era – and a call to everyone in the audience to participate in that effort.
"If you have an idea, make it!  If you have a phone in your pocket, you can make a movie," he said.  "Now is our time to tell our stories.  We're in a terrifying world right now.  All we can do is just tell our stories, and be seen, and see each other.  And just fucking take care of each other!"
As for the awards themselves, they reflected Outfest's emphasis on diversity, with the winners representing a wide and balanced mix of identities within the larger LGBTQ (and allied) community.
One of the big winners of the night was the film "Man Made," a documentary profiling MTF trans bodybuilders as they prepare for Atlanta's "TransFit" competition.  The movie took home two prizes, the viewer-voted Audience Award for Best Documentary Award and a Special Programming Award for Inclusion.
In his acceptance speech for the first of these, trans director T Cooper said, "As a trans man, I don't see my story out there very often, and so I took care of these guys' stories like it was my own story." He continued, "I just can't say how grateful I am to Outfest for supporting trans stories like this."
Director Amara Cash, whose film "Daddy Issues" won the Audience Award for Best Narrative First Feature, was gushing when she took the stage – after a lengthy run from her seat in the balcony all the way to the podium – to accept.  "I just want to thank Outfest for programming this film – it's very racy, and fluid, just like me!"
She went on to add, "To be accepted by the community has been such a meaningful thing for my life.  I'm bisexual, and it's really hard to figure out what you are, and who you are, and why you are – and for Outfest to embrace me, and embrace this film, it means the world."
Black first-time filmmaker Jamal Sims – already famous as a choreographer for his work with the likes of Madonna, Jennifer Lopez, and "RuPaul's Drag Race" – took home the Grand Jury Prize for Best Documentary Feature for his film "When the Beat Drops," which explores and celebrates the world of "bucking."  An electric and subversive underground dance scene and a new form of self-expression, bucking has emerged in the clubs of the Deep South much as voguing exploded from the ballrooms of NYC during the 1980s.
Queer activist, author, producer, and TV personality Jacob Tobia, when presenting a Grand Jury Special Mention Prize to Reina Gossett and Sasha Wortzell for their short film "Happy Birthday, Marsha," threw in a dig at last year's documentary "The Death and Life of Marsha P. Norman" – a film which met with controversy when its director, David France, was accused by Gossett of co-opting a trans narrative and blocking her own efforts to bring the trans icon's story to the screen.  "From Netflix documentaries to history books," he said, "credit has not always been given where credit is due – but Not. Any. More."
The three top awards of the festival, arguably, were presented to filmmaker Yen Tan for his bittersweet, black-and-white AIDS drama "1985" (Grand Jury Prize, Best Screenwriting), Droege for his tour-de-force one man turn in the Broadway HD filmed version of his Michael Urie-directed stage piece, "Bright Colors and Bold Patterns" (Grand Jury Prize, Best Performance), and Jeremiah Zagar's haunting queer coming-of-age story "We the Animals" (Grand Jury Prize, Best U.S. Narrative Feature).
At the conclusion of the ceremony came "The Miseducation of Cameron Post," which was the film's Los Angeles premiere.  Based on the best-selling YA novel by Emily M. Danforth, it's the story of a teen-aged girl who is sent by her religious conservative aunt to a gay conversion camp after being caught having sex with her female best friend.  Before the movie, star Chloë Grace Moretz, joined onstage by co-stars Sasha Lane and Forrest Goodluck, introduced the screening with a sobering statement.
"Nearly 700,000 adults in the U.S. have undergone conversion therapy," she said.  "An additional 77,000 LGBTQ teens will go through conversion therapy in the U.S. over the next five years – unless the United States pass more additional protections.  We hope that this film not only raises to raise public awareness about the harm done by conversion therapy, but also serves as a beacon of hope for LGBTQ youth who are searching for their stories onscreen."
"The Miseducation of Cameron Post" will begin wide release in August, beginning here in L.A. on August 3.
The complete list of Outfest award winners is below:
Audience Awards
Best Experimental Short Film: These Are My Hands (Dir: Evi Tsiligaridou)
Best Documentary Short Film: Mama Dragons (Dir: Andria May-Corsini & Adam Wolffbrandt)
Best Narrative Short Film: Tooth and Nail (Dir: Sara Shaw)
Best Episodic Series: Bonding (Created by Rightor Doyle)
Best Documentary Feature: Man Made (Dir: T Cooper)
Best Narrative Feature: Tucked (Dir: Jamie Patterson)
Best Narrative First Feature: Daddy Issues (Dir: Amara Cash)
Special Programming Awards
For Freedom: Shakedown (Dir: Leilah Weinraub)
For Emerging Talent: Dykes, Camera, Action (Dir: Caroline Berler)
For Artistic Achievement: Malila: The Farewell Flower (Dir: Anucha Boonyawatana)
In addition to these, Fox Inclusion, dedicated to promoting diversity and inclusion across the Fox company, sponsored two Special Programming Awards for Inclusion.
For Inclusion, Short Film: Rani (Dir: Hammad Rizvi)
For Inclusion, Feature Film: Man Made (Dir: T Cooper)
Grand Jury Awards
Best Documentary Short, Special Mention: These Are My Hands (Dir: Evi Tsiligaridou)
Best Documentary Short, Grand Prize: Between Us Two (Dir: Tan Wei Keong)
Best International Narrative Short, Special Mention: Dressed For Pleasure (Dir: Marie de Maricourt)
Best International Narrative Short, Grand Prize: The Things You Think I'm Thinking (Dir: Sherren Lee)
Best U.S. Narrative Short, Special Mention: Tooth and Nail (Dir: Sara Shaw)
Best U.S Narrative Short, Special Mention: Happy Birthday, Marsha (Dir:  Reina Gossett & Sasha Wortzel)
Best U.S. Narrative Short, Grand Prize: Fran This Summer (Dir: Mary Evangelista)
Best Documentary Feature, Special Mention: Transmilitary (Dir: Gabriel Silverman & Fiona Dawson)
Best Documentary Feature, Special Mention: Call Her Ganda (Dir: PJ Raval)
Best Documentary Feature, Grand Prize: When the Beat Drops (Dir: Jamal Sims)
Best International Narrative Feature, Special Mention: Montana (Dir: Limor Shmila)
Best International Narrative Feature, Grand Prize – TIED:
Hard Paint (Dir: Filipe Matzembacher & Marcio Reolon)
Tucked (Dir: Jamie Patterson)
Best U.S Narrative Feature, Special Mention: Skate Kitchen (Dir: Crystal Moselle)
Best Screenwriting, Grand Prize: Yen Tan, 1985
Best Performance, Grand Prize: Drew Droege, Bright Colors and Bold Patterns
Best U.S. Narrative Feature, Grand Prize: We the Animals (Dir: Jeremiah Zagar)
'A Transparent Musical,' pioneering queer series for the stage
The show, now performing its world premiere run at LA's Mark Taper Forum through June 25, is a retelling of the story of the Pfefferman clan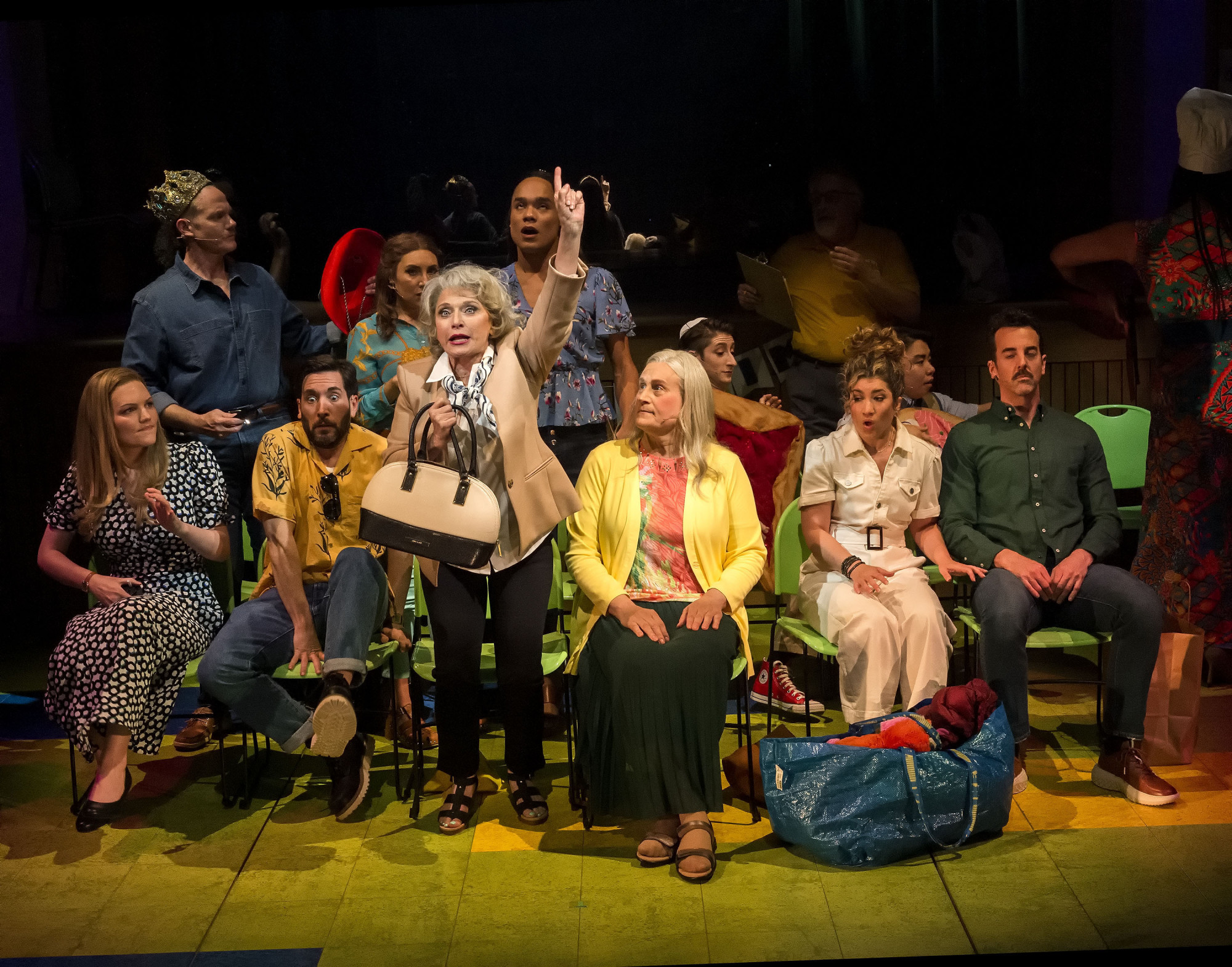 LOS ANGELES – It might seem a little out of the ordinary to begin a review of a theatrical production by discussing a TV series – but in the case of "A Transparent Musical," it's the logical place to start.

The show, now performing its world premiere run at LA's Mark Taper Forum through June 25, is a retelling of the story of the Pfefferman clan, the secret-laden, deeply dysfunctional and very Jewish LA family at the center of "Transparent," a now-iconic, pioneering Amazon series that premiered in 2014 and ran for 4 critically-acclaimed seasons before ending with a special feature-length "Musicale Finale" in lieu of a fifth.
In its original form, the saga began with the coming out of Maura Pfefferman to her children as a trans woman – a bombshell revelation that that sends the privileged, self-absorbed family reeling. From there, it charted Maura's transition into the proud trans matriarch she always knew was inside her, as well as the struggles of her former spouse (Shelly) and their children (Josh, Sarah, and Ali) to navigate life – both as a family and as individuals – in the aftermath.
In later seasons, the focus shifted more to youngest child Ali and the search she undertakes for her own identity, and after the controversial departure of series star Jeffrey Tambor, the tale finally culminated with Ali's creation of a musical about her family's history.
While the final episode won its share of critical praise and accolades and gave fans of the series some form of closure, many viewers couldn't help but feel a sense of anti-climax; for them, the circumstances around Maura's departure from the narrative (which we won't go into here, you can look it up if you don't remember) left something of a bitter taste in the air, and while the renewed sense of hope and healing it delivered for Ali, her siblings and her mom were appreciated, the fact that Maura wasn't allowed to get there with them felt, well, unfair.
While the actor who played her may no longer have been suitable to continue the journey, the character deserved a much better fate, and the audience who had rooted for her over the course of four seasons deserved her to have it, too.

With that in mind, one might go into "A Transparent Musical" – co-written by series creator Joey Soloway and MJ Kaufman, with music and lyrics by Soloway's sibling Faith – with reserved expectations. Indeed, what would a musical adaptation of this sprawling narrative, with its complex social and cultural themes and its extended cast of intertwined characters, even look like? Could it even be possible for them to fit 41 episodes of television storytelling into a two-and-a-half-hour stage version?

As it turns out, they didn't even have to try. Instead, "A Transparent Musical" reimagines the entire story of the Pfeffermans into a streamlined, standalone experience that can be enjoyed and appreciated without any knowledge of the series whatsoever. Instead of placing Maura (played here by Daya Curley) at the center of the story, it's young Ali (Adina Verson) who becomes our point of entry; tasked with helping to mount a play for her Jewish Community Center's Purim carnival, she finds herself drawn into a voyage of self-discovery, recalling key moments in her family's past and drawing connections between their story and the multi-faceted cultural and ethnic heritage that sprawls out behind them.
Gone are most of the side trips taken by the series, along with many of the non-Pfefferman characters, and what's left is a scaled-down retelling that manages to feel just as complete – if not more so, given that Maura is now allowed to be included in the ending – as the series that fans grew to love.

Of course, trimming things down to that extent inevitably means sacrificing a lot of nuance, and that has an impossible-to-ignore impact on the show's first act, which is lengthy to begin with but feels even lengthier because of it.
One of the challenges of "Transparent" was that its protagonists were all messy, self-centered, unreasonable, compartmentalized, dishonest, stubborn, spiteful, even sometimes deliberately cruel to each other – in short, all of them, including Maura (sometimes especially her), were often difficult to like.
The saving grace was the show's ability to let us see into the deepest corners of each of their lives, where we could recognize and relate to the wounded humanity hiding behind all those walls of defense; here, without the luxury of such detailed exploration, their unpleasantness sometimes makes it tough to care whether they work things out for themselves or not.
But of course, one doesn't have to like or even care about characters to find aspects of oneself reflected in them, and their relatability goes a long way toward keeping us invested enough to stick around after intermission – and that's fortunate, because it's in the second act that "A Transparent Musical" blossoms into the fully realized manifestation of Soloway's story we never knew it needed to become.
Without giving spoilers, the second half employs flights of fancy – devised and expanded from elements included in the series – to bring together all the Pfeffermans' struggles and crystallize all the story's themes into one cathartic bundle.
By the time it's over, the acceptance, forgiveness, and yes, transcendence that has happened on stage leaves us to ponder questions of our own identity, and how being seen for who we really are makes a big difference in our ability to see others that way, too.
As directed by Tina Landau, the production bursts with colorful, exciting imagery and inventive staging that helps us easily follow the jumps in time and place that occur within the show's immersive setting – which, designed with tongue-in-cheek authenticity by Alan Rigg, puts the audience in the middle of a JCC auditorium.
Faith Soloway's songs may not linger melodically in your brain in the way typically expected of showtunes, but their lyrics are clever, insightful, funny, and successfully transmit complicated threads of language and ideas without letting us lose track of any of them; coupled with James Alsop's crisp, high-energy choreography, it's a combination that delivers a welcome injection of high-spirited musical theatre fun.
As for the cast, a diverse and talented ensemble that seems to be having the time of their lives, they are uniformly excellent. Verson deserves special mention for carrying the show's narrative responsibilities without distancing themself in the process, as does Curley for inhabiting Maura so completely that we easily forget any previous incarnation of her.
Liz Larsen has multiple show-stopping moments as "what about me?" mom Shelly, as does Peppermint (in the dual role of Davina and Darlene), whose powerful vocal prowess brings down the house more than once – a feat also accomplished by Kasper as Ezra. Standout moments aside, however, the entire company should truly be considered joint stars of the show.
It could go without saying, perhaps, that a show like "A Transparent Musical" is highly important to be seen in a time like ours, as vicious backlash from extremist bigots grows ever more alarming and politicians pander to homophobia with regressive and harmful legislation.
There are moments in the show that address this growing volatility, an element which brings a fresh sense of urgency to its message of acceptance – something it makes much easier to swallow by showing us that feeling comfortable in your own skin is an essential human need extending far beyond the importance of gender, sexuality, race, or any of the other external factors we use to divide ourselves from others.
Even so, and despite multiple themes that are bound to be uncomfortable – even potentially triggering – for many audiences, "A Transparent Musical" is not a bleak show, nor does it dwell on the political terrors of the larger world, even if it acknowledges that they are there. It goes without saying that many of our readers will consider it a must-see piece of theatre, simply by virtue of its messaging and the need to be visible; rest assured that even if you're going because you feel like you have to, you're probably still going to enjoy it, too.