Palm Springs is getting a facelift and its star is rising
Though it's 120 degrees outside, you'll love it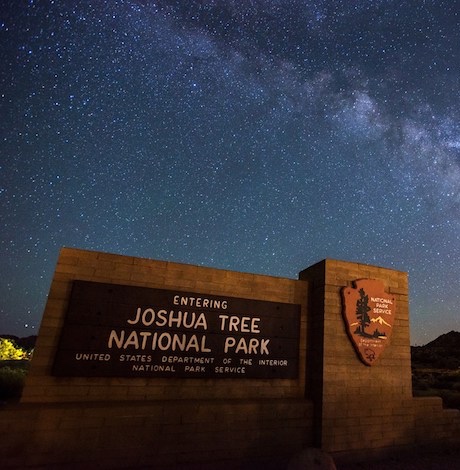 I escaped the Palm Springs midday desert heat in a UFO. Okay, not a real UFO, but in the dome-shaped quirky desert landmark known as the Integratron. While it kind of looks like a 1950s sci-fi spaceship, the 38-foot tall white cupola was constructed by ufologist George Van Tassel in 1959 to attract extraterrestrials and was funded in part by billionaire Howard Hughes.

While ET never paid a visit to the Integratron, desert tourists regularly pay to take a "sound bath" in the wooden building that is billed as an acoustically perfect structure. For $30, participants lie on cushions on the floor of the upper level of the building and listen to a concert of sorts by someone playing a series of huge round glass bowls, using a wand around the inside of the glass to put out a series of tones.

The Integratron is in the high desert, near Joshua Tree National Park, which stays about 10 degrees cooler than Palm Springs. The building itself has AC, making it comfortable no matter how hot it gets outside. The high desert, including Joshua Tree, is still doable in the summer, but hike before 11 a.m., bring plenty of water and avoid any long or strenuous walks. The summer nights in Joshua Tree are popular for stargazing. August is the best month for viewing the Perseid Meteor Shower.

If you don't want to drive the 45 minutes to get to the high desert, perfect summer hiking can be found around the summit of Mt. San Jacinto State Park. Summer temperatures shed about 30 degrees in the 10-minute ride to the top in the Palm Springs Aerial Tramway.

Greater Palm Springs is seeing more summer visitors than ever before and businesses are not taking that for granted. Hotels, spas and restaurants are offering deals to entice you to head to the desert in the summer.

LGBT businesses have banded together again this year to offer a "Summer Splash" program showcasing hotel and restaurant deals. The sitepalmspringssummersplash.com spells out the offers. An example of some of the bargains include the fabulous InnDulge, which offers $99 rooms for weekday stays. InnDulge deservedly stays very busy throughout the summer. La Dolce Vita throws in free spa treatments with room stays. Escape Palm Springs and the Bearfoot Inn have $99 rooms and if you pay for two nights, you get the third free.

Of the Greater Palm Springs' 16 gay resorts, all are for men and clothing optional. All but Cathedral City Boys Club (CCBC) are in Palm Springs proper. Sadly, the city's formerly lesbian resorts Casitas Laquita, Queen of Hearts and its sister property Desert Hearts Inn, have been sold and have gone mainstream. Century Palm Springs also, unfortunately, is no more. The Warm Sands resort shut down after being sold recently.

If you have been to CCBC recently, you would have noticed room renovations and redone play spaces. But the resort's big change will be unveiled later this summer when a brand-new restaurant and bar called Runway will open. The bar will aptly feature a runway that will showcase drag shows and other live entertainment. The resort plans to offer all-inclusive options that will include all meals and beverages. Plans are in the works to add 20 condo-style units in a five-story building on the back of the property where the waterfall is now. If the final plans are approved, that could be up and running in a couple of years. The hip new building will be lit up in Pride rainbow colors at night.

If a summer visit to the desert isn't in the cards, fall is a busy time for Palm Springs. Things start to cool down but activities heat up in late September with Cinema Diverse, the Palm Springs LGBT film festival on Sept 20-23. Desert AIDS Walk is Oct 20. Palm Springs Leather Pride runs October 25-28. Halloween is big with a street party on Arenas Road and Palm Springs Pride week runs November 1-4.
Nightlife
Old timers will remember that gay nightlife in the desert was centered just south of Palm Springs in Cathedral City. But that began to change in the early 1990s when Streetbar, Palm Springs' oldest gay bar, opened on Arenas Road. There are still three gay bars in Cathedral City and soon to be four with the addition of CCBC's Runway. Cat City's other bars include the piano lounge bar, Studio One 11, the leather/bear bar Barracks, and Trunks, formerly Digs and with the same ownership as the WeHo institution by the same name.

Almost all of Palm Springs' nightlife is on Arenas Road. The newest bar is Stacy's, with the same owner of the popular Stacy's in Phoenix. It's next to Bongo Johnny's which is still closed after its kitchen was destroyed in a fire in March. Another newer Arenas Road addition is the video bar QUADZ, formerly Spurline, a newly remodeled streetbar. Beloved owner Dick Haskamp passed away in March but Haskamp left the business to a couple of employees who continue to run the bar in the same way that has made it a Palm Springs mainstay. The other popular bars on the block include Chill, Hunters, Score and around the corner on Indian Canyon, Tryst. Since the closing of Delilah's years ago, there are no lesbian bars in Palm Springs, but all the Arenas nightspots are lesbian-friendly.

The leather/bear bar Tool Shed is on the edge of Warm Sands on E Sunny Dunes Road, next to the cool LGBT-themed store Q Trading and nearby Gear leather shop and Townie Bagels.

Toucan Tiki Lounge continues to be very popular on N Palm Canyon Drive, on the north end of town. It regularly hosts a lesbian party known as Velvet. For information on the next Velvet search on Velvet-PS on Facebook. By the way, Toucans is next to the fabulously gay WorkOUT Gym. The facility is small but has all the equipment you need and has reasonably priced day, week and weekend passes, If you are staying at the Vista Grande, Bearfoot Inn, or InnDulge, you can work out there for free.

For more information, check out the official Greater Palm Springs visitor's site,visitgreaterpalmsprings.com, The city's official tourism site includes a comprehensive LGBT section, visitpalmsprings.com.
Digital platform joins with It Gets Better for Pride-themed content
The online world can be a scary place, and it can still be difficult to "find your people" there without a little help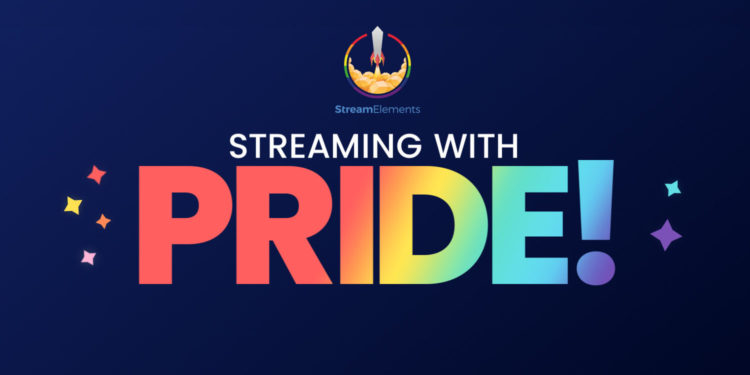 LOS ANGELES – The age of online communication has made it easier for LGBTQ+ people to connect with their community than ever before. This is especially valuable for young people, who don't feel safe being out in their real-life environment, or who are isolated, whether by geography or prevailing social attitudes, from larger LGBTQ+ populations. Yet the online world, just like the real one, can be a scary place, and it can still be difficult to "find your people" there without a little help.
That's why StreamElements, a platform which powers over 1.1 million digital content creators across Twitch, YouTube Live, and Facebook Gaming, is stepping up to provide assistance. The company is partnering with the It Gets Better Project for a new campaign that aims to help create safer and more inclusive LGBTQ spaces online, providing support for the community during Pride Month and beyond.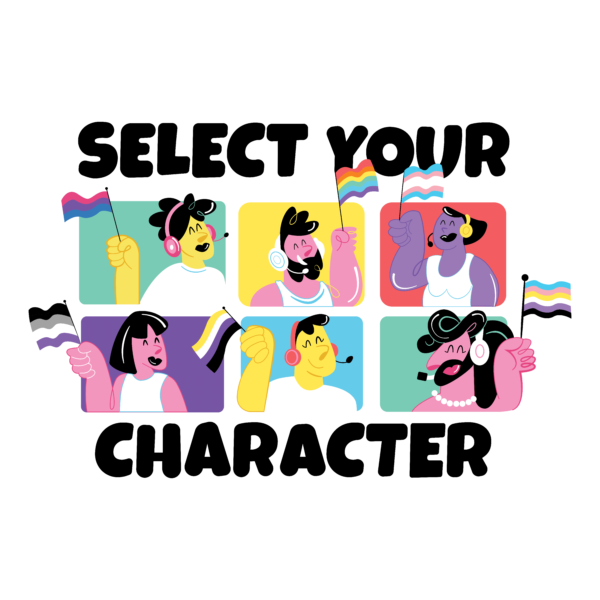 As part of the campaign, StreamElements is:
Donating $25,000 to the It Gets Better Project and 100% of the proceeds from Prime-themed merchandise. It Gets Better, of course, is a nonprofit organization that leverages the power of media to reach and provide critical support and hope to LGBTQ+ young people around the world.
Collaborating with and commissioning graphics from LGBTQ+ artists Jaime Hayde and Andrea Marroquín, which will be used on special merchandise items for charity and shared with the broader streaming community for use in their individual merch stores.
Creating special overlays and alerts that feature the Pride-themed art for livestreamers to use on their channels. This "SuperTheme" can be used at various stages of a livestreamed broadcast and incorporates art from Hayde.
Spotlighting LGBTQ+ creators throughout the month via its social media channels, highlighting their work and including videos where they will share their journey and comment on what Pride means to them.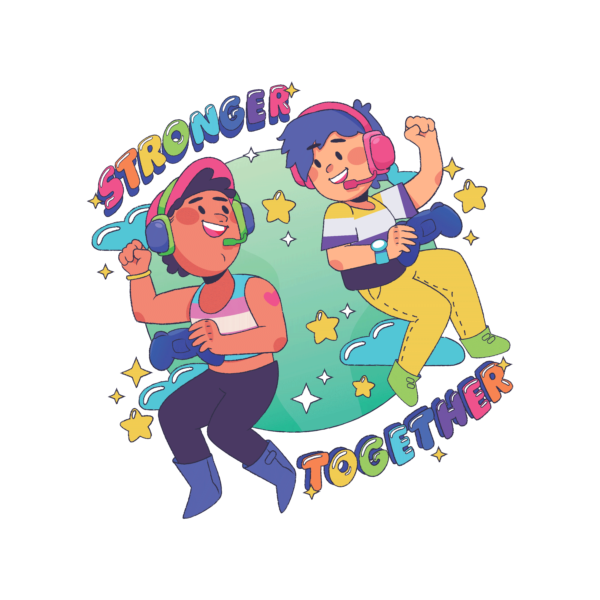 The initiative was spearheaded Sean Horvath, CRO of StreamElements and a proud member of the LGBTQ+ community, who says, "Pride has always been an important part of my life. Seeing StreamElements partner with LGBTQ+ content creators and the highly impactful Its Gets Better Project to drive social change is a significant milestone, especially for myself and many other members of our staff who are part of the community we're celebrating. Our goal with this campaign is to not only shine a light on all the amazing things Pride represents, but to continue our previous commitment to supporting diversity by ensuring the efforts we put forward are prominent year-round."
You can find out more at the StreamElements website.
Out track star heads to Tokyo as video of her hugging her Gran goes viral
Her moment of victory and celebration with her Gran was caught on video and later shared thousands of times on Twitter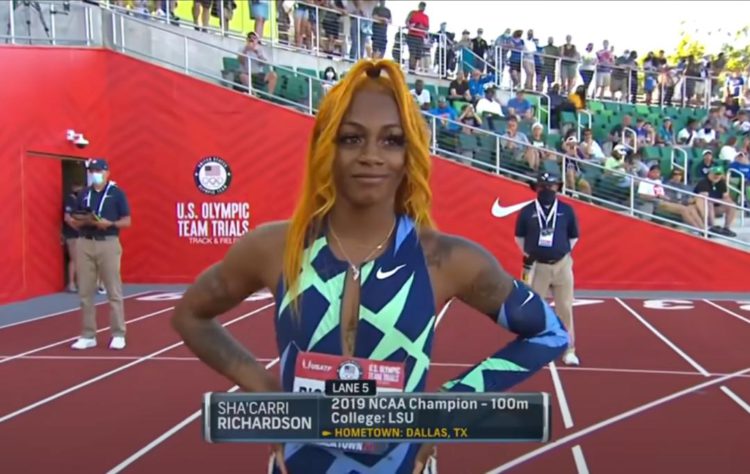 EUGENE, Or. – A 21-year-old out female sprinter is headed to the summer Olympic games in Tokyo after winning the 100-meter heat and securing a coveted spot as part of the U.S. women's team in the Olympic trials that were held at the newly renovated Hayward Field at the University of Oregon in Eugene this past weekend.
Sha'Carri Richardson, a former Louisiana State University (LSU) sprinter put on an amazing run, afterwards telling NBC News Sports that her biological mother died just a week before the qualifying Olympic trials. Richardson, who celebrated her win by running up the Hayward Field stairs to hug her grandmother, says that family means everything.
"My family has kept me grounded," Richardson said. "This year has been crazy for me. Going from just last week losing my biological mother passed away and still choosing to pursue my dream, still coming out here and still trying to make the family that I still have on this earth proud."
Her moment of victory and celebration with her Gran was caught on video and later shared thousands of times on Twitter including by Deputy White House Press Secretary Karine Jean-Pierre.
There's nothing like the love of a grandmother. Beautiful ❤️

21 year old Sha'Carri Richardson embraces her grandmother after qualifying for her first Olympic Games.
pic.twitter.com/Rf65ZiTmx4

— Karine Jean-Pierre (@K_JeanPierre) June 22, 2021
The sprinter also took time to thank her girlfriend who she had said inspires her, and also picked out her hair color. "My girlfriend actually picked my [hair] color," Richardson said. "She said it like spoke to her, the fact that it was just so loud and vibrant, and that's who I am."
WATCH:
Hollywood's Peter Kallinteris Agency launching LGBTQ dreams
"It's important to me to actively participate with a platform and space for the LGBTQ community. I want to make a difference and be a leader"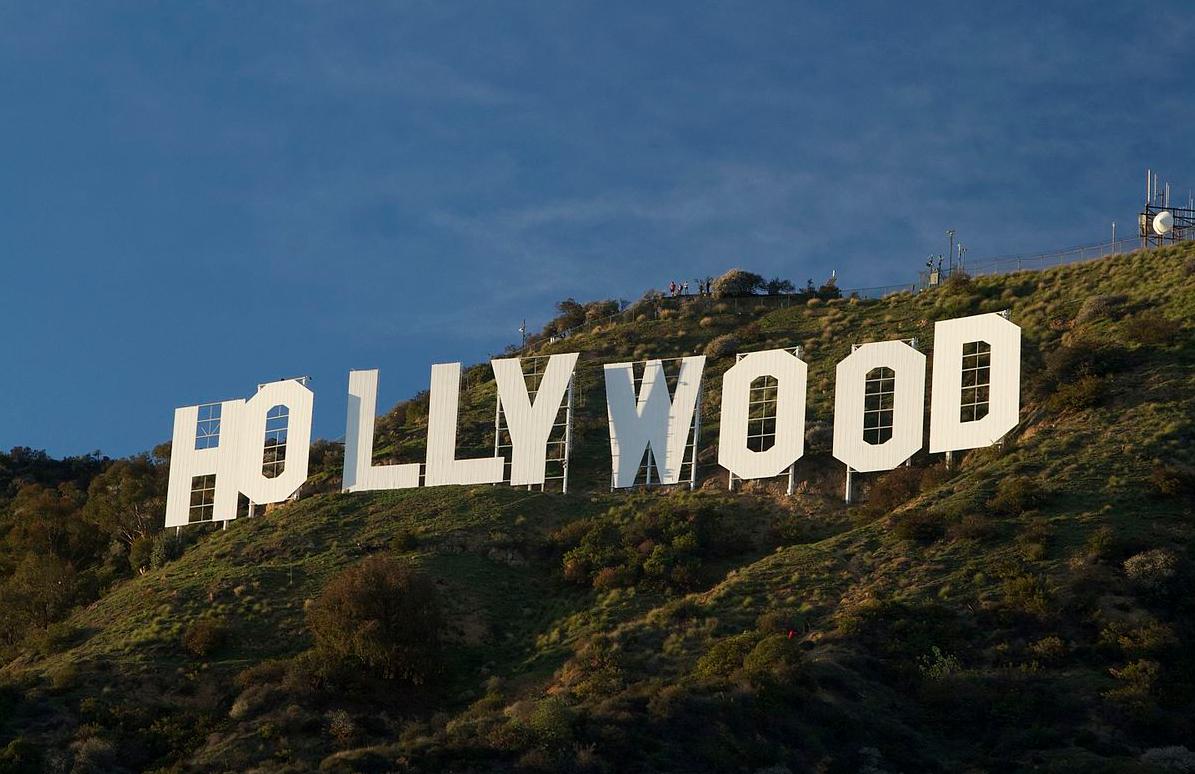 HOLLYWOOD – Whether they'd admit to it or not the aspiration for most actors is to be sitting in the Dolby Theatre at some point in their careers, dressed in their finest fashion ensemble at the most prestigious event of the year and hear, "and the Oscar goes to [insert their name]." Conversely also true for the Emmy awards or the Tony awards, yet for many LGBTQ artists the path to that goal is fraught with obstacles and difficulties.
In 2018, a young Black actor from Atlanta, Georgia, was given a supporting role as Ethan in the surprise hit film Love Simon. That actor, Clark Moore, in interviews with host Rob Watson, journalists Dawn Ennis and Brody Levesque on RATED LGBTQ RADIO and separately with Teen Vogue's Shammara Lawerence spoke of the difficulty landing roles like that of Ethan, but also the conflict inherent with how the film and television industry has seen LGBTQ actors.
Answering a question by Teen Vogue's Lawerence centered on that conflict, Moore bluntly assessed the landscape telling her; "Historically, I think the reason why there haven't been more gay roles or more gay actors playing roles that have lots of layers to them and lots of depths to them is because for whatever reason, people think that the story is done. We've seen the gay character. We know what he says. We know what he thinks. We don't need to tell that story anymore, but if you think about it, we've had a full canon of stories about straight white men that stretch back millennia, and so we're only scratching the surface," Moore pointed out.
"If we can have stories about people all the way back thousands of years ago and we can still be telling the same story now about straight white men and their journey to self-discovery or redemption, there's plenty of stories to tell of people of color and LGBTQ people and anybody who falls in the intersection of those two identities," he added.
Yet in the age of digital moving beyond the traditional film and television as more and more content is streamed online- and there's insatiable need by casting agencies for a wider diverse spectrum of actors, there are still obstacles in the path for LGBTQ actors, especially trans and disabled LGBTQ actors.
Enter Peter Kallinteris, who with his broad based knowledge and understanding of the critical needs of the LGBTQ actor community decided that the time has arrived to have specialized representation for that community.
"Looking to the past, Hollywood hasn't been very kind to the Queer community. Throughout the history of cinema gay men were either played as effeminate, weak, airheads, and lesbians as tough softball or gym coaches, who are often played by straight people," Kallinteris said. "Within the the broader culture, there are subcultures, just as within any community. They are nuances within each that will never find its way between the pages of a table read."
"To create an authentic moment the space has to be made for those who've lived that life every day. Gay, Black, White or Straight ect, our experiences of the world are different depending on how we show up. In many cases that will determine our outcomes," he noted. "Specialized representation is so important because without the lingering trauma, and continued hatred & fear toward our community the Queer division of PKA wouldn't exist, we'd just be accepted. We have important stories to tell and will continue to be telling them. PKA is just the begging for all to feel safe and thrive."
In a statement issued from his offices at the Sunset-Gower Studios, the former historic home of pioneering Columbia Pictures founded in 1918, Kallinteris reflected, "When I was a young Actor being gay was career ending."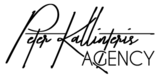 "Today it's celebrated. It's important to me to actively participate with a platform and space for the LGBTQ community. I want to make a difference and be a leader because I can."
To accomplish this he launched the Queer Division of his PKA agency. "The Queer Division of PKA was inevitable, a natural outgrowth of my own personal evolution first by coming out as gay man, from Artist to Agent. The timing was right to make an impact with talent," he said.
"As my Agency grew I was able to gleam that there was a space beginning to open up by which I could represent the full spectrum of Queer humanity & sexuality within the arts. Not as one dimensional static caricatures, but as beings who's emotions run the full gamut of the human experience. This was very exciting to me, I have a opportunity to effect change. I wanted to be apart of history Pioneering a movement," he added.
He said that his message to LGBTQ artists is simple. "I want talent to know they will be given the opportunity to be who they are, live their truth and work for who they are without rejection, humiliation, fear, or hopelessness. People perform at their best, live at their best. And do their best when they are happiest. PKA is not just a brand, we are the LGBTQIA community. If life imitates art, then let's represent it boldly!"
His expectations of the film and television industry's reaction? "My inspiration to launch the Q.D. is truthfully representing talent that reflects the current needs for the industry, and to remain a permanent fixture within the industry that continues to grow stronger. I want the industry to understand I've created this environment specifically for the Queer community. I'm happy & honored to be the first Agency that represents this community in this way," Kallinteris said.
Last week, PKA, whose clients include, Justin Jedlica (TV personality), Steven James Tingus (President George W. Bush's lead for disability research and policy for eight years), Kate Linder (The Young and the Restless), Albert Lawrence (IMDB Host), Deric Battiste aka DJ D-Wrek (MTV's Wild 'N Out), and Leslie Stratton (The Swing of Things, Truth or Dare), announced the launch of the Queer Division in a video.
WATCH: