August 9, 2018 at 12:03 pm PDT | by Mariah Cooper
Gal Gadot gives support to boy with Wonder Woman backpack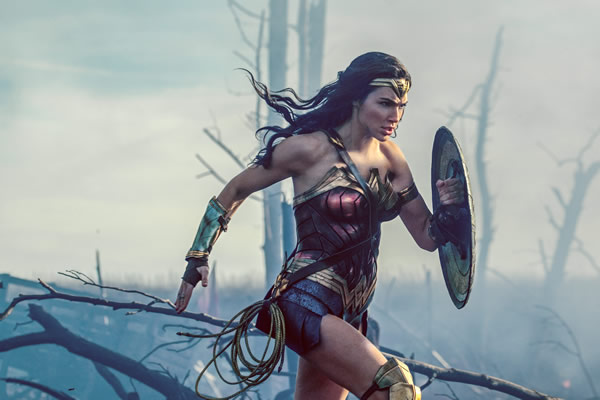 "Wonder Woman" star Gal Gadot praised a boy for choosing to wear a Wonder Woman backpack and crown to school.
In an article for Romper, writer Katie Alicea shared her concerns over letting her son, Issac, wear a Wonder Woman backpack to school.
Alicea admitted she was apprehensive when her son picked out the backpack, which came with a matching crown, on a shopping trip.
"I'll be honest, my first response to him was, 'Are you sure?' Without skipping a beat, he replied, 'Yes, I looked at all of them and I love superheroes the MOST and this Wonder Woman backpack is my favorite!'" Alicea writes. "I asked if he was sure, not because the backpack bothered me, but because I imagined Isaac being made fun of at a new school when he has been so desperate to make new friends."
Ultimately she decided to ignore gender stereotypes and let Isaac wear the backpack.
"The truth is, if I start to worry about what the world thinks, Isaac will start to worry too and I don't want that. Isaac is a world-changer and I can't wait to see what the future holds for the coolest kid I know," she writes.
Gadot, who stars as Wonder Woman in the superhero film reboot, gave her stamp of approval of the parenting decision with a tweet.
"Just read this article about breaking gender stereotypes by Katie Alicea. Such an important topic and something I believe in so strongly. I hope Isaac wore the crown and his WW backpack proudly to school. #WonderBoy," Gadot tweeted.
Just read this article about breaking gender stereotypes by Katie Alicea. Such an important topic and something I believe in so strongly. I hope Issac wore the crown and his WW backpack proudly to school. 🙅🏻‍♀️#WonderBoy pic.twitter.com/sCbfprbG5y — Gal Gadot (@GalGadot) August 7, 2018