Kim Kardashian's metric keeps dropping while Britney drops a pound
An Instagram 'influencer' comes out, gay comedy 'Trick' gets sequel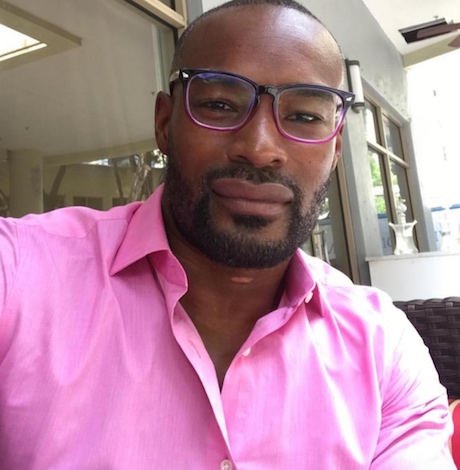 "First of all, it's totally hogwash.  My sister would never, ever have done anything to do any harm to any child, especially within our family.  And for those lies to be perpetuated in this so-called documentary film, I think it's evil.  I will never, and I mean this, ever forgive those who perpetuated this insanity." – Dionne Warwick addresses claims that her sister Dee Dee sexually molested Whitney Houston and her brother Gary.  I gotta give props to anyone who still uses the word hogwash!

Last week, a 23-year-old male model came out as gay.  No, not someone on "The Bachelorette."  This is Derek Chadwick, who is described as an "influencer"  — which begs the question, how much influence does someone no one ever heard of have?  Eh, he's happy, I'm happy.  And he's hot enough to post photos of on BillyMasters.com.

Speaking of male models, four are coming out claiming they were allegedly sexually assaulted by photographer Rick Day.  And, because you know how I like to tie things together, two of those models say that when they were assaulted, they were virgins!  The first, Barrett Pall, claims that Day "robbed him" of his virginity by — again, I couldn't make this up — masturbating him and urging him to ejaculate on his face! The second model, Kai Braden, says Day pinned him against the wall and asked if he had ever had sex with another guy.  Kai said he never had sex period, so Day backed off.  Twins Michael and Zach Zakar say they were sexually assaulted separately. Michael says Day tried to push his head down as the photographer pulled out his penis.  According to Zach, Day said, "I'm going to shoot you, then you're going to make me shoot."  I smell a pattern – or is that the twins?

There's a dispute a-brewin' between Kim Kardashian and Tyson Beckford.  It all started when Beckford commented on a photo of Kim where one hip looks significantly larger than the other (I assumed it was sloppy photoshopping).  "Sorry I don't care for it personally.  She is not real, doctor fucked up on her right hip."  Kim wasted no time in clapping back (and from the looks of her derriere, she could cause a standing ovation): "Sis we all know why you don't care for it," with an emoji of a frog, a steaming cup of coffee (or, more likely, tea), and a nail being painted.  Suddenly I feel SO old – I thought she was asking Tyson to get together for a manicure over coffee and frog legs!  I guess "Sis" should have clued me in that she was implying Tyson is gay – and apparently getting his nails done, drinking tea and doing something unspeakable with a frog!  Tyson responded, "Train 5-6 days a wk, weights Martial Arts and Firearms and I defend those who can't defend themselves!  I support LGBTQ, even though I'm not Gay.  It's just the Human thing to do."  Then TMZ caught up with matriarch Kris Jenner and asked what she thought.  She amped up the ridiculous factor by saying, "Who's Tyson?"  Like there's a Jenner/Kardashian woman who is unaware of a hot black man within 100 feet!

Poor Britney.  Prior to performing at Brighton (U.K.) Pride last weekend, Spears released a Pride edition of her perfume, Fantasy.  She even donated one pound (British currency) from every purchase to GLAAD.  Now, that sounds good until you do the math.  The perfume costs 40 pounds, so her donation is roughly 2.5 percent of sales — which I still think is OK.  But many people feel it isn't enough.  One critic said, "Can you not afford to donate more and also to a U.K. based charity, you are after all celebrating love and equality here in the U.K."  In other words, the optics are bad.  I suspect Spears' heart is in the right place, but she's really not what I'd call a numbers person.  She thinks, "Blah-blah-blah, I'm doing a good thing." So give the girl a break. And perhaps a calculator.

Can you believe it's been almost 20 years since "Trick" came out?  The film that introduced us to Christian Campbell, J.P. Pitoc, Miss Coco Peru and the comedic talents of Tori Spelling was released in 1999.  Apparently people have been clamoring for a sequel – but enough about Miss Spelling. 
Back in 2014, director Jim Fall said he was open to the idea.  Tori pitched her scenario: "I always saw her still wedging her way into Gabe's relationship – even offering to be a surrogate for them while she does a one-woman musical on 'Mommie Dearest'. That's my fantasy."  J.P. had his own view.  "I always like the happily ever after thing.  And I think that they would stay together and they'd have kids."  Fall said, "It'll never be like anything you just said."  I guess we'll find out soon enough. 
Fall says he's written the script, is planning a reading with the cast, is starting to raise the money and hopes to have the film released next year to coincide with the 20th anniversary.  He better hurry.

New LA production finds the trans heart of iconic 'Spider Woman'
There are still discount tickets available through LA Theatre Week. "Kiss of the Spider Woman" performs at A Noise Within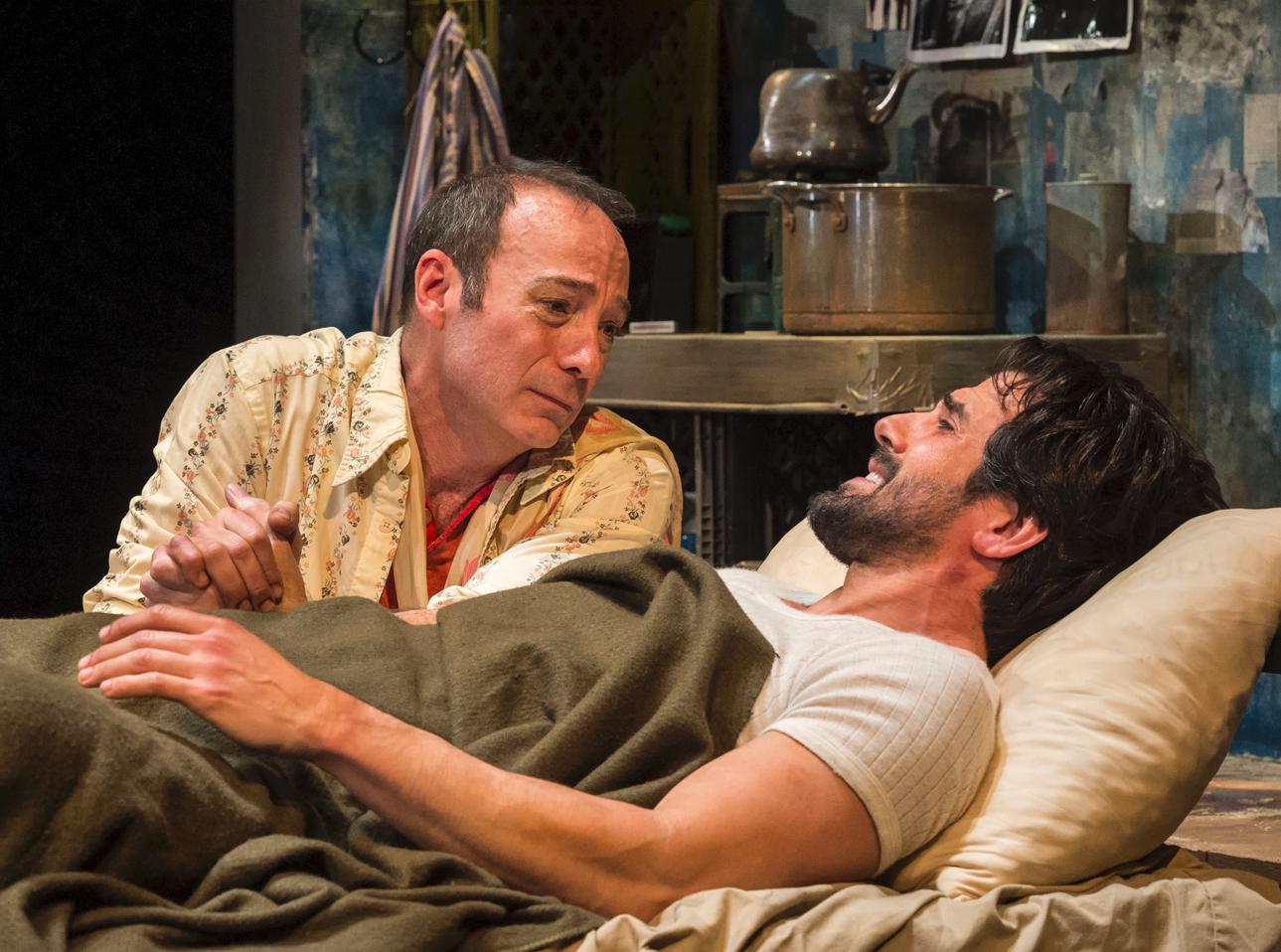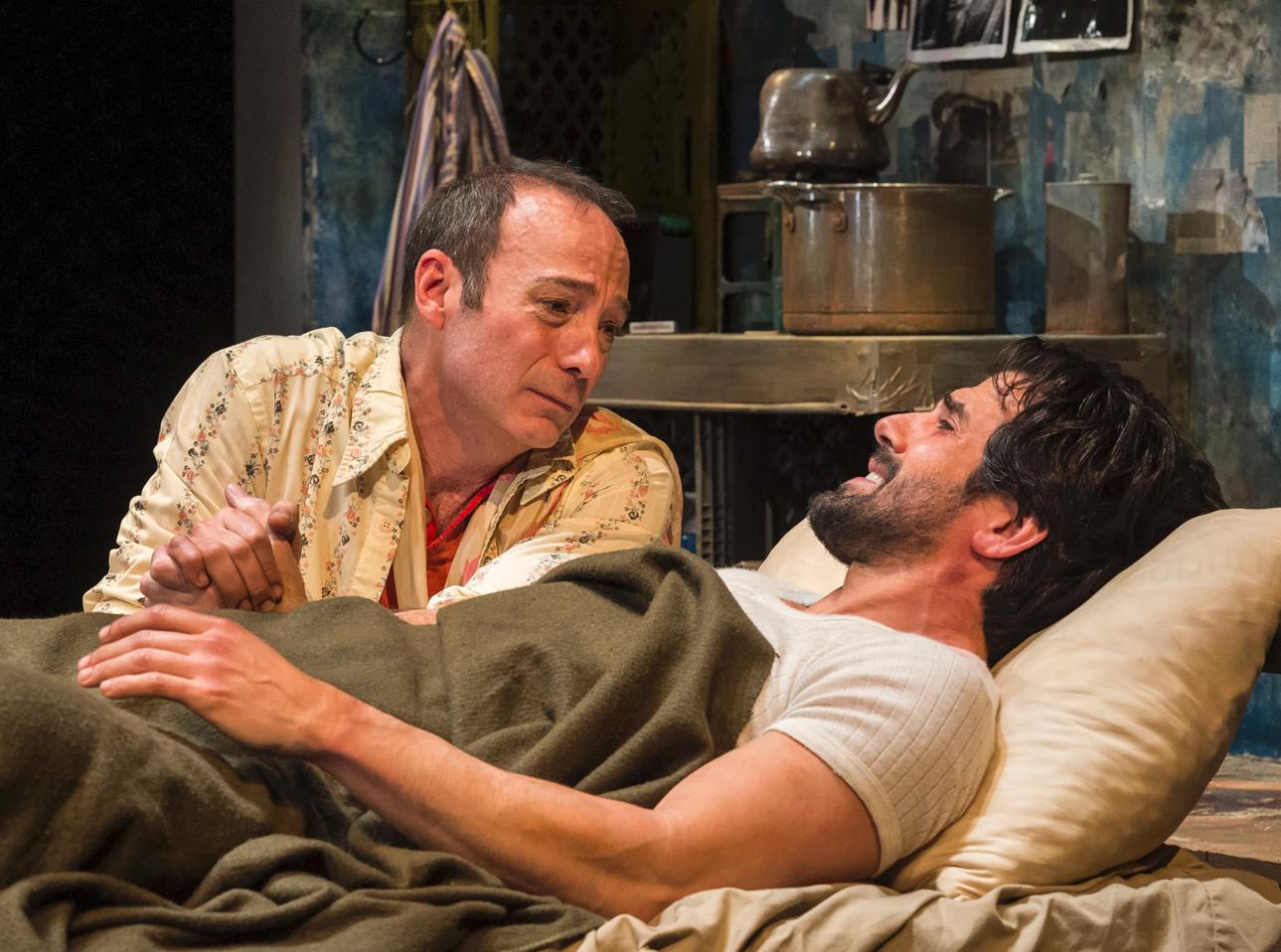 LOS ANGELES – Most of us are probably aware of "Kiss of the Spider Woman" either as an acclaimed 1993 stage musical by "Cabaret" and "Chicago" composers John Kander and Fred Ebb and queer playwright Terrence McNally, or as an acclaimed 1985 film starring Raul Julia and William Hurt – the latter of whom became the first actor to win an Oscar for playing a queer character (and also the first of 8 straight-identifying actors to win for playing queer, but that's another story).
Many of us also know that before any of that, it was a 1976 novel by Argentinian author Manuel Puig, who wrote it while living as an exile in Greenwich Village after a military coup d'etat placed his native country under the rule of a brutal and repressive military dictatorship.
What most of us DON'T know, perhaps, is that before the mainstream success of the novel's now-classic film and stage adaptations, there was another version of the story, adapted into a 1983 play by Puig himself and translated into English by Allan Baker for a 1985 London premiere starring Simon Callow and Mark Rylance.

It's that adaptation of the work which is now onstage at LA's A Noise Within theatre company, and its timing couldn't be better – because while the book's more famous adaptations, each a product of their time and limited by a lack of existing language in their efforts to fully explore its complex themes about sexuality and gender, might feel a little dated to many of us 2023, a fresh take from a more informed perspective is all that's needed to do justice to the material and reveal the authentic queer voice that has been inside it all along.
For those who need a refresher, "Spider Woman" is an intimate, two-character drama set in a Buenos Aires prison cell, where Valentin – a macho political prisoner whose commitment to the Marxist cause takes precedence over everything else – is thrown together with Molina – a queer, movie loving dreamer who escapes the harsh reality of prison life by retelling the stories of his favorite film noir classics and drawing inspiration from their glamorous leading ladies. The two cellmates are mismatched, to say the least, but they somehow manage to form an unlikely relationship.
In his press notes for the new production, Michael Michetti sees the dynamic between these two diametrically opposed characters – who, stuck together in an oppressive environment, grow to understand, even to love each other – as a crux which "takes on new relevance in today's polarized climate." He also points to the surprising amount of humor and playfulness contained in the story, as well as the importance of language in driving it.
Language is particularly crucial for a version that tells the story without the help of the kind of elaborate conceptual conceits and visual storytelling aids available to a big-budget film or Broadway musical – and that means the burden of using it effectively falls on the two actors playing Valentin and Molina: Ed F. Martin and Adrián González, respectively.
The Blade spoke with both of them about the challenges they faced in tackling two roles already made famous in the public imagination by the novel's high-profile previous iterations, and their answers underscore all the reasons why "Kiss of the Spider Woman" is still, perhaps more than ever, an essential touchstone for queer culture.
For Molina, it was all about finding the right understanding of Molina.
"Previous versions did not affect me, or at least I didn't borrow from them. I saw the film way back when, and I was even in a production of the musical — playing the Warden of all things. But I just kind of came in as myself – and a little bit of my mother – and dove into the rehearsals with whatever Adrian and Michael brought to the table. And the deeper we went, the more I fell in love with Molina as a person."
"I come into this as a Latino gay man," he explains. "I thought of Molina as a gay man, but in reading the novel and breaking down the play, I came to recognize that Molina could be a transgender woman – it's hard to say definitively, today being so different from 1975, but I think Molina thinks of herself as a woman, and she emulates the glamorous women of the 40s and 50s from the films she loves so much."
As for González, he tells us he wasn't familiar with either the musical or the film.
"I'll admit that when I was auditioning for the role and doing some research, I watched a few scenes from the film. I didn't find anything special to hold on to – I love Raul Julia, but we are different people, and honestly I think the story the film is telling is different from the story we are telling. For me, Valentin is a man who is passionate in his beliefs and would do anything to help change the world for the better. That was the thing that struck a chord with me."
Elaborating, he explains, "Our approach for the characters – particularly Molina – is what makes our story special and very relevant today. We treat her as a trans woman, in a time and world where there was no language or acceptance of her – and she ends up finding it in an unlikely person like Valentín, which is what makes this story truly special."
Martin agrees. "These two people are polar opposites in their views, but in an enclosed space they are forced to get to know each other, to hear a different point of view, to learn from each other and, finally, to find common ground or a connection. Looking at where we are today as a country – politically, socially, culturally – the play might teach us a thing or two about how to treat each other with respect as we go back and forth expressing ourselves and our opposing values, or philosophies, or whatever we call them. The thing that really makes it relevant is the need for listening."
González concurs, chiming in, "We can't seem to agree on issues that truly are basic human rights, and a willingness to have conversations and listen to each other is completely off the table, there's just a lack of empathy for one another. And meanwhile, the rights of people within the LGBTQ+ community are being attacked."
The story's potential as a catalyst for change even extends to the actors themselves. As Martin tells us, "I have loved getting to know and figure out Molina, letting that character be who they are without labels regarding sexual orientation, or gender identity, or anything. There are many reactions Molina has in the story that I have myself in real life – for good and for bad – and, interestingly enough, it made me wonder about myself. As I said, I identify as a gay man – but thanks to this role, I am wondering now if I even need that label?"

González, summing up, expresses his hope that audiences find their hearts and their minds equally opened by experiencing "Spider Woman" with them.

"I believe that theatre, and stories like this one, help shape the world we live in. Whether we agree or not on certain issue, if we're able to face each other with empathy and an open heart, we can help change the world together."
"Kiss of the Spider Woman" performs at A Noise Within, 3352 E Foothill Blvd, Pasadena, from April 1 – 23.
Tickets and more information are available at the theatre's website.