A modern twist on a 70's classic, one LGBT character at a Time
Netflix racks up the Emmy nominations and proves streaming has the power in TV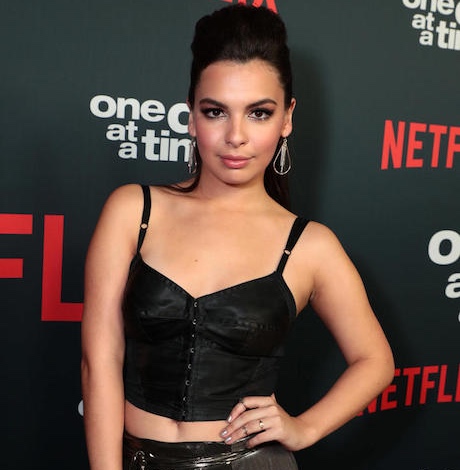 While it didn't snag an Emmy award nomination, "One Day At a Time," is coming back for a third season early next year.
A revamp of television icon Norman Lear's classic sitcom, the Netflix series follows divorced, single mom Penelope Alvarez (Justina Machado) a veteran of the Iraq war dealing with the effects of PTSD and keeping her beautiful Cuban- American family strong.
In the hit, soulful series, teen daughter Elena (Isabella Gomez) is a newly out lesbian, trying to figure out life's challenges after her dad refused to accept her sexual preference. Last season, Elena started dating Syd, (Sheridan Pierce) the first gender non-conforming character on the comedy series.
At the Television Critics Press Tour, the Los Angeles Blade's spoke to executive producer Gloria Calderon-Kellett about what will happen to Elena's character, as she "deepens" her relationship with Syd.
"This young, gay woman has her first partner and we are going to see what that looks like," noted Calderón-Kellett. "We haven't gotten to see the trials and tribulations of gay teens and so to follow Elena and Syd as they get closer and navigate their relationship will be really rewarding this year. The viewers will be very happy."
As the character has aged, viewers can expect a more adult Elena, said Gomez.
"We see her grow and get more comfortable in her relationship. This is her first real one; they are dealing with what real couples struggle with, like with communication," Gomez said.
Outside of her love life, Elena will be coming into her own self now, acknowledged Gomez. "She is 17 years old, becoming more mature and understands what is going on a lot more."
"She is now a lovely young lady!" Gomez enthused.
While Gomez had expected negative backlash on social media for portraying a gay Latin teen, she has been thrilled with how supportive viewers have been.
"I have read literally four or five things in the three seasons I have worked on the series, which is insane. It's just unheard of. I feel so privileged not only to play this cultured smart, multi-layered woman, but also for how the fans have supported me, on this and any project I take on."
Gomez has received many letters from gay teens who have appreciated her character being represented on-screen. But what has truly "blown her mind the most" is the outpouring of support from women who are in their 30's, 40's and 50's, who delayed their coming out.
"They say to me, 'had I known a character like Elena Alvarez, my life would have been easier. I wouldn't have felt quite so alone.' Because they had no one representing them on television; it was inaccurate, through male gays, and it just wasn't good."
She continued: "With the younger ones—thankfully, our generation is a little more accepting, so it's easier for them to come out."
After season one, Gomez felt a bit of pressure to play the character as accurately and realistically as possible. Upon receiving an outpouring of love and messages from the fans, the young, straight actress realized that she was a vessel for something very important.
"I didn't want to mess it up. I haven't had the experiences that Elena has. But I know that if ever I make a mistake with the character, the fans would let me know and I would treat this as a learning experience."
A moment of introspection came up for Gonez during the second season, where there was a discussion of colorism.
Gomez is born and raised in Colombia, and most of her family still lives there. Initially. they had trouble understanding why Gomez was playing an lgbtq character. "They were like, 'what does this mean? Are you gay now?' I definitely see more of a resistance to being gay there."
Thankfully, Gomez's parents are very open minded. "I have been very lucky. But it's not always the case in the Latinx community."
With Rita Moreno playing her grandmother, Gomez is thrilled to go to set each day. "Rita has 86 years of experience! I learn something new each time I am around her!" Sneak Peek: look out for singer Gloria Estefan as she guest stars on "One Day At a Time" during the third season.
KTLA Morning: 'Made in California,' new book details iconic food brands
Author George Geary joined KTLA's morning crew live to discuss his new book "Made in California" which details California-born food brands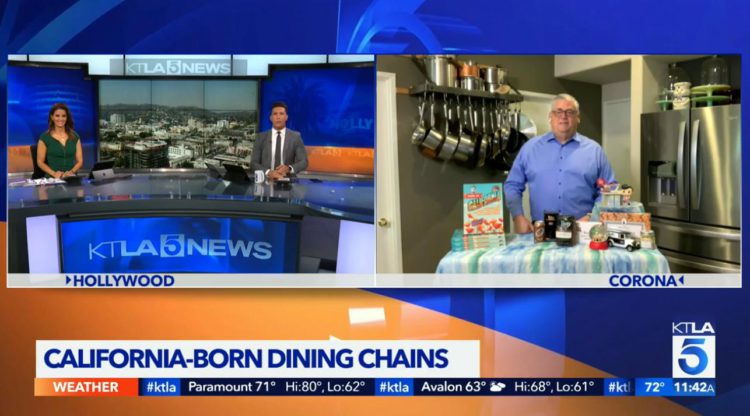 LOS ANGELES – Author George Geary joined KTLA's morning crew live to discuss his new book "Made in California," which details California-born food and drink brands.
Visit George's website for more information.
This segment aired on the KTLA 5 Morning News on Sept. 24, 2021:
"Sex and The City" star Willie Garson has died at age 57
Garson found professional success on shows including "Sex and the City" but his favorite job happened when the cameras stopped rolling
NEW YORK – In a tweet on Tuesday, actor Titus Welliver broke the news of the death from pancreatic cancer of his friend and fellow actor Willie Garson. Garson's 20 year-old son Nathan, a student at The College of Wooster, a private liberal arts college in Wooster, Ohio, added his own heartbreaking tribute to his father in an Instagram post.
There are no words. I love you dear brother. We are fewer pic.twitter.com/Q4Sblb7Nqw

— TitusWelliver (@welliver_titus) September 21, 2021
The actor was in New York City reprising his role of Stanford Blatch in HBO's Sex and the City's revival series,  And Just Like That.
According to an exclusive interview by Page Six in 2020, the actor's favorite role however was that of 'Dad.'
Willie Garson found professional success on shows including "Sex and the City" and "White Collar," but his favorite job happened when the cameras stopped rolling. […] "He's an adult and soon to be taking care of me which is really why I got him to be honest," Garson said at the time. "He's lovely and a really special guy. He's wonderful and he's in college in Ohio."
The New Jersey-born actor also told us that he "always wanted to have a child," so he decided to pursue adoption as a single parent.
********************
Video: A straight & a gay guy react to "That's what I want" by Lil Nas X
StanChris is a 20-something vlogger from the Northeastern U.S. who chronicles his life as a young everyday average gay guy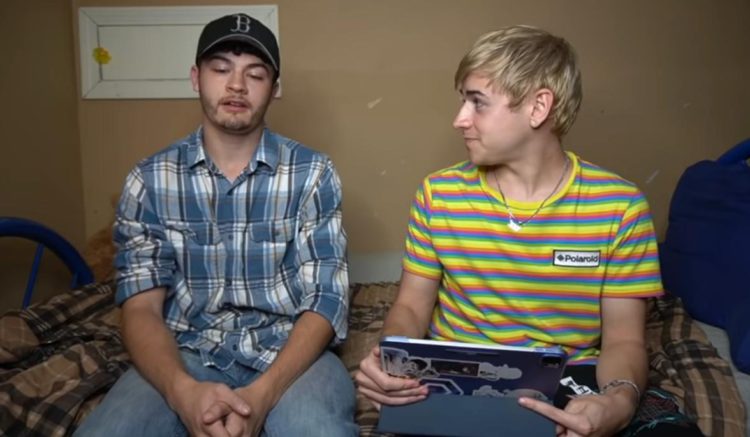 LOS ANGELES – The twenty-something StanChris, the Out YouTuber who has been building his audience on his channel by vlogging about the ordinary everyday experiences of his life as a young gay guy, is back with his straight friend and together they react to the brand new Lil Nas X's new music video THATS WHAT I WANT which was released on September 16, 2021.
WATCH: