WeHo set to celebrate nation's first Bi Pride
Putting the B in LGBT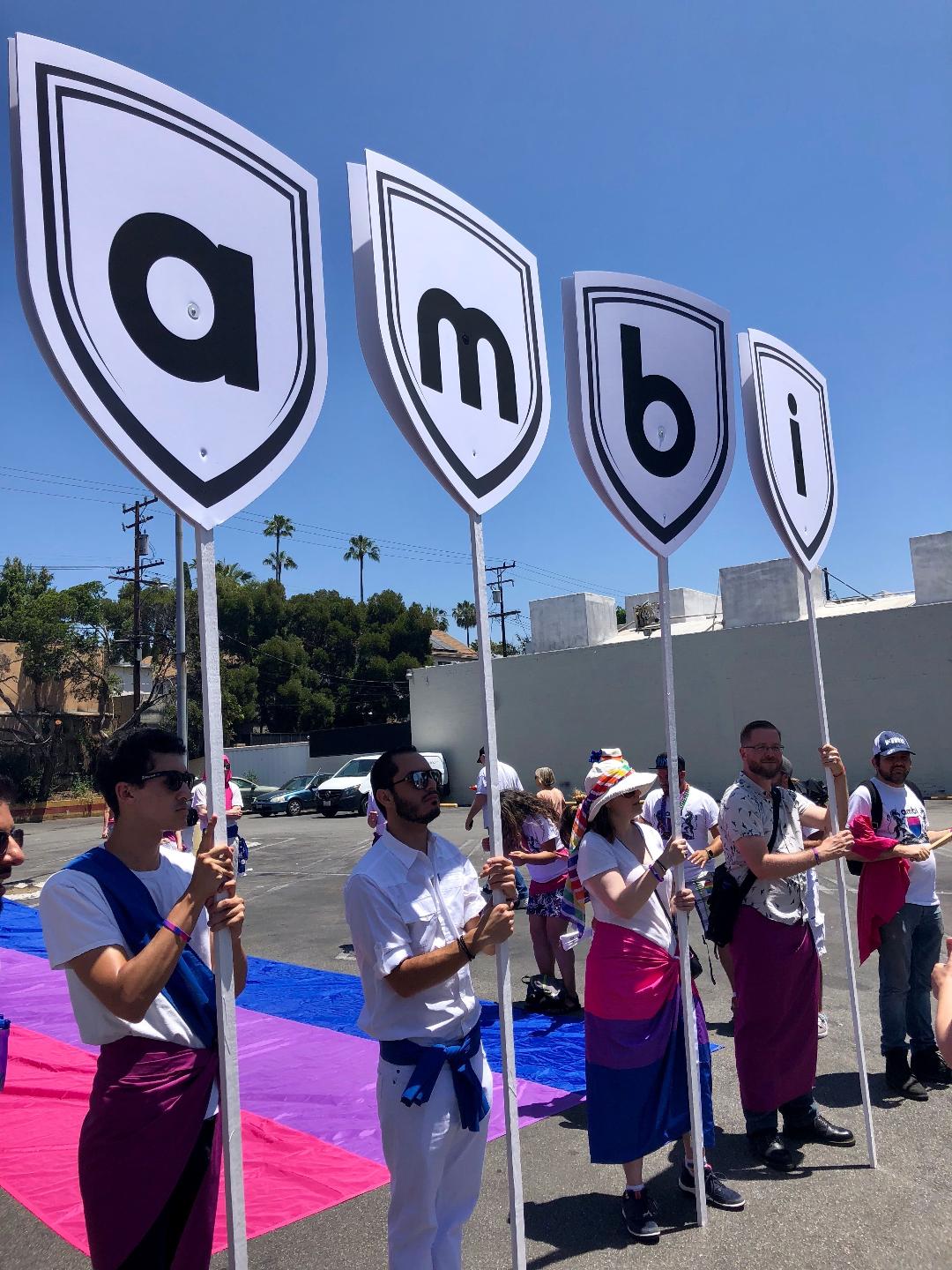 ---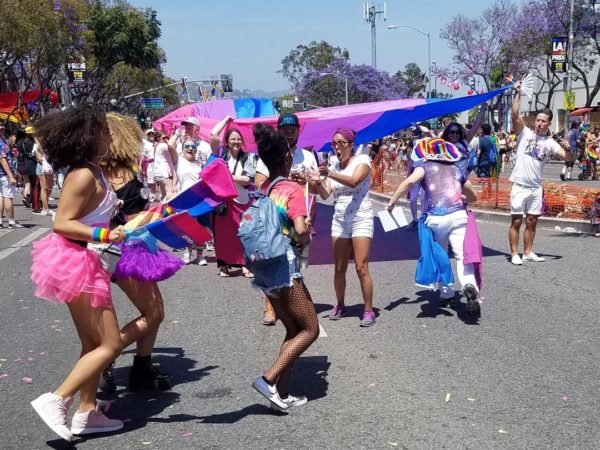 They're the "B" in "LGBTQ," but people who identify as bisexual don't usually get much attention in the public eye – at least not compared with all the other letters in the alphabet soup that makes up the community.
The Los Angeles chapter of amBi is taking steps to change that with the first city-wide Bi Pride celebration in the country, which it will host together with the City of West Hollywood and HRC LA.
The event takes place on Saturday, Sept. 22, the eve of Bi Visibility Day, which was started at the 1999 ILGA (International Gay and Lesbian Association) World Conference in Johannesburg, South Africa and was designated for September 23.
"While a small number of cities have issued proclamations recognizing Bi Visibility Day, this is an historic celebration as the first full-fledged Bi Pride celebration hosted by any US city," says Ian Lawrence-Tourinho, President of the amBi network.
Self-described as a "social club with a mission," amBi was founded in Los Angeles in 2006 and currently has 6 chapters on 2 continents, making it the first international bi network. Their aim is "to build a world in which our bisexuality is a clear source of pride, joy, and strength."
An important step towards that goal is to address the issue of bi-erasure. It's hard to deny that there is a lack of inclusion for bisexuals within the cultural conversation; whenever there is dialogue about the LGBTQ community in the news or other public forums, the focus rarely lands on bi issues, and there is very little bi presence in the narratives we see portrayed in television or movies.
Part of the reason for this lack of visibility may be that it's very hard to tell if someone is bi based on the gender of their partner. As Lawrence-Tourinho puts it, "Short of carrying bi flags around all day, to be visibly bi we'd have to walk hand in hand with at least two people who aren't the same sex."
To make matters worse, he says, "The general public often feels very threatened by bisexuality. We blur the clear lines between straight and gay that people find very reassuring… how can a straight person prove they are straight if just being in a heterosexual relationship isn't 'proof.'"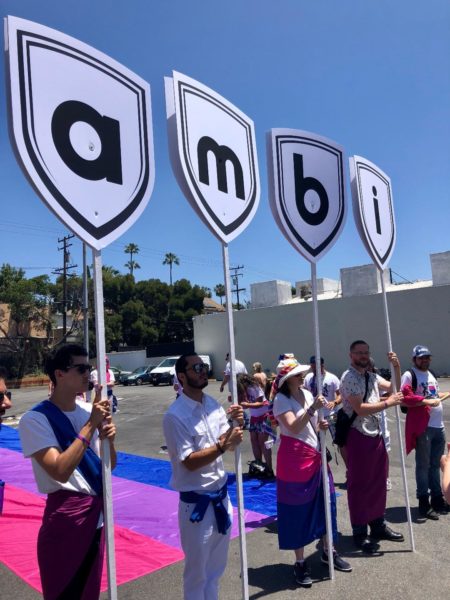 He goes on to say that since the inception of Bi Visibility Day, it has been commemorated more and more around the world with things like talent shows and discussion panels. "All that is great," he says, "but if we're going to live up to the ideal of creating Bi Visibility, we really need to make a big splash and be… well, visible."
Even so, some might question the need for a separate event when bisexuals are already included in the many LGBTQ Pride events that take place every year. Lawrence-Tourinho is adamant that the need is real.
"Ostensibly LGBT events and LGBT organizations fail time and time again to address bi community," he says. "Just a few years ago, it was common for amBi to get booed and heckled by gays and lesbians in the crowd as we marched in the LA Pride Parade. We still get hostile people coming up to us at the festival every year."
He thinks some of this hostility comes from an assumption by some members of the LGBT community that bi individuals "have it easier."
"In fact," he says, "study after study shows that we are a more distressed population than gays and lesbians because we don't typically have many accepting, affirming environments in which to get the support and community most people can take for granted."  He points out that bi-identified people are "disproportionately people of color," and adds that many "tend to be lower income, students, etc."
He adds, "We are also far less likely to be out because we don't have the affirming spaces that gays and lesbians do."
John Erickson, of the West Hollywood Lesbian and Gay Advisory Board, recognizes the misperceptions and hardships faced by bi-identified individuals, seeing it as part of a larger problem that affects many subgroups among the LGBT population.  "Communities of color, trans and non-binary people, bisexuals, and lesbians still receive a lot of discrimination in our community at large," he says.
The LGAB, he adds, is working to help change that. "For over two years," he says, "we have been actively engaged with the bi community through our bi visibility subcommittee that consists of myself, the amazing Robert Gamboa, and now our newest boardmember Sepi Shyne."  David Tiktin, a WeHo resident and founding member of amBi, also works with the board.  According to Erickson, he "helps bring ways that we can better serve as allies and advocates for the bi community through the engagement efforts we do at the LGAB."
It was out of these efforts that the plan for a Bi Pride Celebration emerged.  Erickson says, "After the city formally recognized Celebrate Bisexuality Day last September, it came up as another way to engage the bi community in West Hollywood – outside of the policy work we did internally at the city to draw more attention to the bi related services the city offers as well as has on its website.  The board took it upon themselves to work out this major event and get it cosponsored by the City Council and then work with all the partners that are currently engaged to make it the success that it will be."
Ashlei Shyne, who works with Human Rights Campaign as part of its Community Engagement Subcommittee, was integral in making sure they came on as a co-sponsor of the event.
"Since being involved with HRC," she says, "I wanted to make it possible for bisexuals, especially bisexual people of color to feel equality and to feel part of the community and celebrated.  I hope this is a first step in coming out of the shadows and feeling prideful of our bisexuality in The City of West Hollywood."
HRC is demonstrating its support for the bi community by assisting with volunteers and online promotion, as well as providing financial contributions. They will also conduct a "get-out-the-vote" drive during the party.
In addition to the substantial work of the LGAB in helping to facilitate and organize the event, The City of West Hollywood will make an official proclamation of Bi Pride at their next city council meeting, and is also sponsoring the celebration with use of the auditorium, parking for guests, and waiving the required fees.
It's a promising start for something that Lawrence-Tourinho hopes will grow into an annual tradition.
"This is our first crack at this and the event will certainly evolve a great deal in the future, but we definitely would like to continue every year and create a model of celebration and visibility that can be duplicated in other cities around the globe."
The First Annual Bi Pride celebration will begin at 1pm with a rally in front of the West Hollywood Park Auditorium, followed by a Bi Visibility Walk through the heart of West Hollywood, and will culminate with a party back at the Auditorium.  Artists will include Torrey Mercer (performing her new single, "Boys/Girls"), and LA Department of Cultural Affairs Artist-in-Residence Kai Hazelwood, who will be offering a chance to experience her project, "Story Time Silent Disco."
Admission is free. Free parking is available at the library parking structure on a first-come-first-served basis.
For more information and an updated list of performers, please see the event's Facebook page.
Queer representation did not sit quiet at Emmy Awards
This year- 50% of the best drama series, 25% of the best comedy, & 60% of the best limited series featured LGBTQ characters or plot lines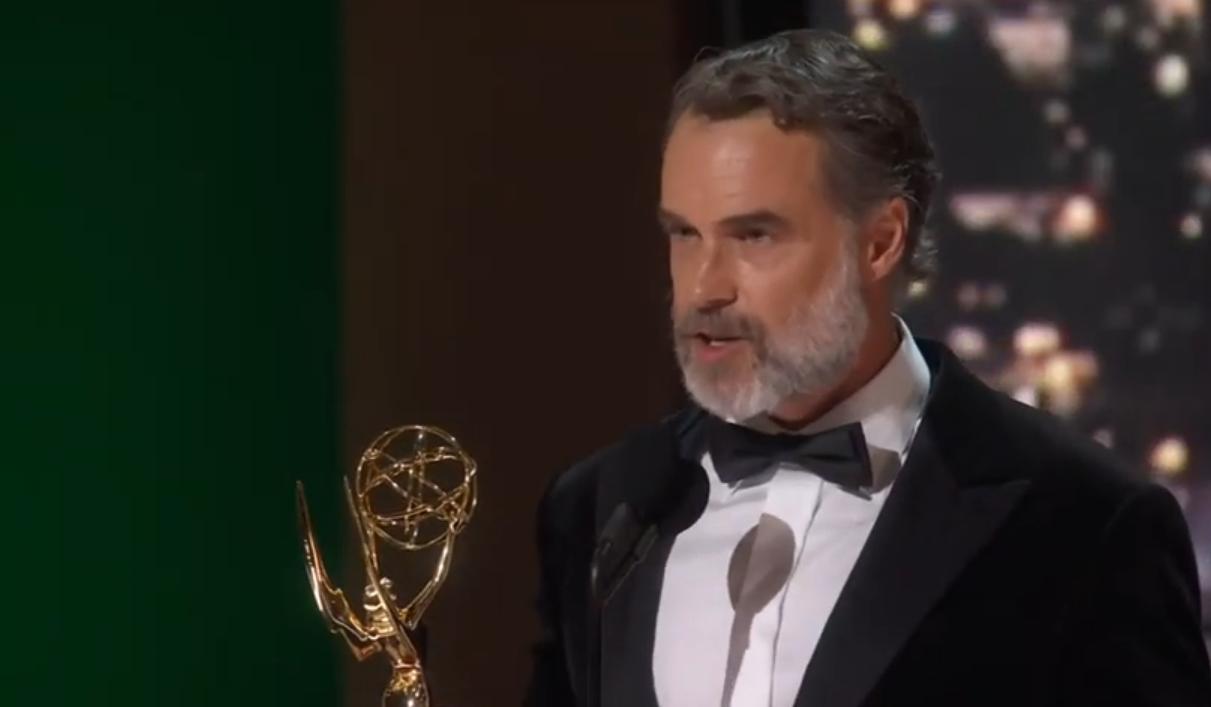 LOS ANGELES – The pandemic is over (in award show world anyway), and glitz and glamour have returned. That is the prevailing impression from this year's 74th Annual Emmy Awards. The show was stunning and exciting from the outset, but even with the pomp and loud noise of celebration, a queer presence was not to be drowned out.
The tone of representation was launched immediately as announcer, queer comic, Sam Jay, looking sharp in her black tuxedo, took the mic. On camera even more than host Kenan Thompson, Jay was a presence and a personality and decidedly queer. If her gay power was not enough, the point was made when Thompson and out actor Boen Yang joked on stage. Thompson accused Yang of a comment being "a hate crime", Yang retorted "Not if I do it. Then it's representation."
Representation was going to be made this evening. The visibility was significant considering, according to the GLAAD Where We Are on TV Report, out of 775 series regular characters only 92 are LGBTQ (less than 12 percent). That 11+ percent is a record high of LGBTQ characters in all of TV history. The record was set by an increase in lesbian, bisexual and transgender characters, but a decrease in gay male characters from the previous year.
For the Emmy nominations, 50% of the best drama series nominees, 25% of the best comedy, and 60% of the best limited series featured LGBTQ characters or plot lines. As far as queer talent, that was more sporadic, heavily slanted towards "supporting categories" and often with queer talent all in the same category against each other.
Regardless, we showed up, as did other individuals who scored recognition for their identities. Some of the key LGBTQ representative moments included:
Early in the show, Hannah Einbinder did a hard flirt from the stage for Zendaya, saying that she was not on the stage to present, but rather to stare at the beautiful actress.
Gay actor Murray Bartlett won Best Supporting Actor for a Limited or Anthology Series for The White Lotus. He thanked his partner Matt, but strangely did not mention the famous "salad scene" (Google it…)
The White Lotus also won the Best Limited or Anthology series category, and bisexual Mike White won Best Director for Limited Series as well. White is the son of gay clergyman, author, and activist Mel White. They appeared on the Amazing Race as a father and son team.
Jerrod Carmichael won the Emmy for Outstanding Writing of a Variety Special for his heartfelt Rothaniel in which he comes out as gay as part of the show. Carmichael wowed in a brilliant white, flowing fur coat over his bare medallioned chest.
Out actress Sarah Paulsen and Shonda Rhimes, who singlehandedly is responsible for 17% of all LGBTQ characters on TV, presented the Governors Award to Geena Davis for her organization Institute of Gender in Media. The mission of the organization is representation of women in media. Davis stood before a video featuring various women artists including transgender actress Laverne Cox. The organization is the only public data institute to consistently analyze representations of the six major marginalized identities on screen: women; people of color; LGBTQIA+ individuals; people with disabilities; older persons (50+); and large-bodied individuals in global Film, Television, Advertising and Gaming.
Lizzo broke RuPaul's streak to win Best Competition program. RuPaul showed up later in the show do present a major award anyway. Lizzo has not felt the need to label herself in the LGBTQ spectrum but has said, "When it comes to sexuality or gender, I personally don't ascribe to just one thing. I cannot sit here right now and tell you I'm just one thing. That's why the colors for LGBTQ+ are a rainbow! Because there's a spectrum, and right now we try to keep it black and white. That's just not working for me."
Beyond the rainbow scope of queer representation, intersectional, iconic and historic representation was also on hand:
LGBTQ icon Jennifer Coolidge won Best Supporting Actress in a Limited or Anthology Series for The White Lotus. It was her first award win ever. Squeals of delight could be heard in space from gay Emmy watch parties. OK. I don't know that for a fact, but I would put money on it.
LGBTQ icon Jean Smart won Best Actress in a Comedy Series for Hacks, a series of which its producer called about "women and queer people."
Lee Jung-jae became the first South Korean actor and first Asian actor to win Outstanding Lead Actor in a Drama Series for Squid Game.
Zendaya became the youngest person ever to win in the leading acting categories two times as she won for the second season of "Euphoria"
Hwang Dong-hyuk became the first South Korean to win Outstanding Directing for a Drama Series for Squid Game
Sheryl Lee Ralph won Outstanding Supporting Actress in a Comedy Series for Abbott Elementary becoming only the second black woman in history to win in this category after 35 years. Jacké Harry won for 227 in 1987. "I am an endangered species," she sang as her acceptance. "But I sing no victim's song."
Yes, there was a day in the not long ago past where the mention of a single same sex spouse, or a renegade pro-lgbtq comment, made our queer hearts spill over. Those days are passed. We are getting a place at the table. Representation is starting to stand up and be heard.
For those who rightfully seek it, and seek more of it, the best advice came from Sheryl Lee Ralph: "To anyone who has ever, ever had a dream, and thought your dream wasn't, wouldn't, couldn't  come true, I am here to tell you that this is what believing looks like, this is what striving looks like, and don't you ever, ever give up on you."
Supporting Actor in a Limited or Anthology Series or Movie: 74th Emmy Awards:
Daisy Edgar-Jones knows why 'the Crawdads sing'
Actress on process, perfecting a southern accent, and her queer following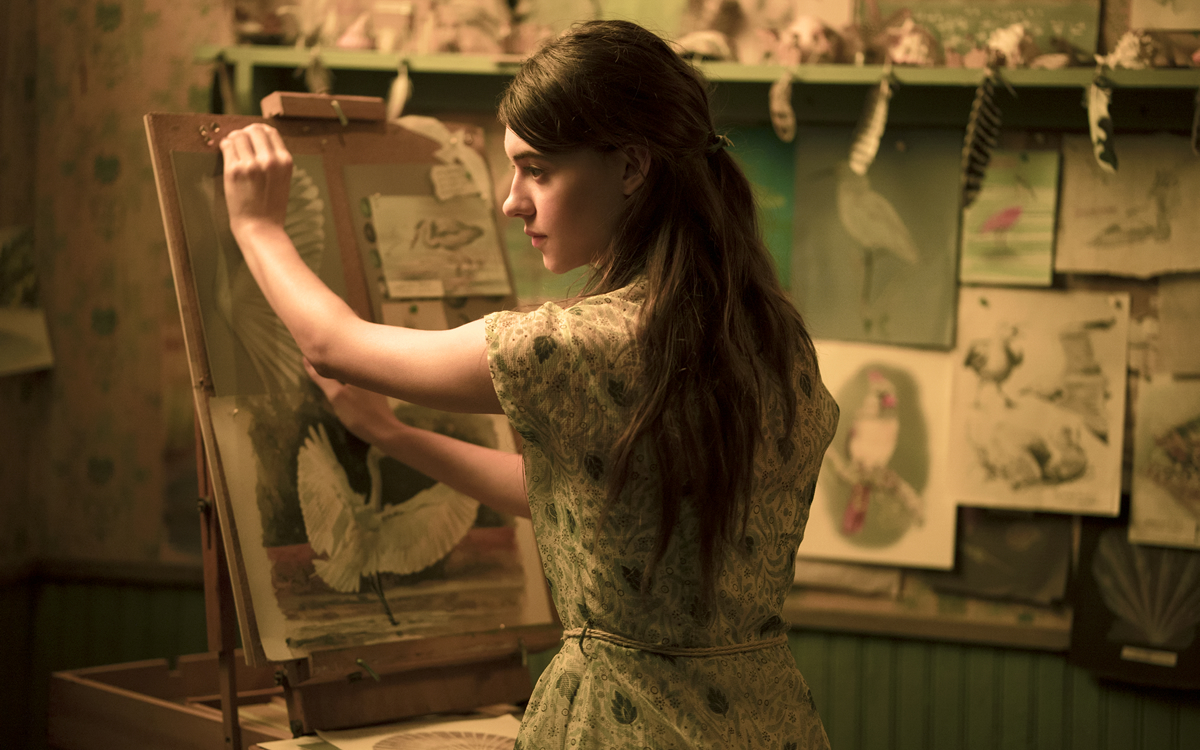 Daisy Edgar-Jones is an actor whose career is blossoming like her namesake. In recent years, she seems to be everywhere. LGBTQ viewers may recognize Edgar-Jones from her role as Delia Rawson in the recently canceled queer HBO series "Gentleman Jack." She also played memorable parts in a pair of popular Hulu series, "Normal People" and "Under the Banner of Heaven." Earlier this year, Edgar-Jones was seen as Noa in the black comedy/horror flick "Fresh" alongside Sebastian Stan.
With her new movie, "Where the Crawdads Sing" (Sony/Columbia), she officially becomes a lead actress. Based on Delia Owens' popular book club title of the same name, the movie spans a considerable period of time, part murder mystery, part courtroom drama. She was kind enough to answer a few questions for the Blade.
BLADE: Daisy, had you read Delia Owens's novel "Where the Crawdads Sing" before signing on to play Kya?
DAISY EDGAR-JONES: I read it during my audition process, as I was auditioning for the part. So, the two went hand in hand.
BLADE: What was it about the character of Kya that appealed to you as an actress?
EDGAR-JONES: There was so much about her that appealed to me. I think the fact that she is a very complicated woman. She's a mixture of things. She's gentle and she's curious. She's strong and she's resilient. She felt like a real person. I love real character studies and it felt like a character I haven't had a chance to delve into. It felt different from anyone I've played before. Her resilience was one that I really admired. So, I really wanted to spend some time with her.
BLADE: While Kya is in jail, accused of killing the character Chase, she is visited by a cat in her cell. Are you a cat person or do you prefer dogs?
EDGAR-JONES: I like both! I think I like the fact that dogs unconditionally love you. While a cat's love can feel a bit conditional. I do think both are very cute. Probably, if I had to choose, it would be dogs.
BLADE: I'm a dog person, so I'm glad you said that.
EDGAR-JONES: [Laughs]
BLADE: Kya lives on the marsh and spends a lot of time on and in the water. Are you a swimmer or do you prefer to be on dry land?
EDGAR-JONES: I like swimming, I do. I grew up swimming a lot. If I'm ever on holidays, I like it to be by the sea or by a nice pool.
BLADE: Kya is also a gifted artist, and it is the thing that brings her great joy. Do you draw or paint?
EDGAR-JONES: I always doodle. I'm an avid doodler. I do love to draw and paint. I loved it at school. I wouldn't say I was anywhere near as skilled as Kya. But I do love drawing if I get the chance to do it.
BLADE: Kya was born and raised in North Carolina. What can you tell me about your process when it comes to doing a southern accent or an American accent in general?
EDGAR-JONES: It's obviously quite different from mine. I've been lucky that I've spent a lot of time working on various accents for different parts for a few years now, so I feel like I'm developed an ear for, I guess, the difference in tone and vowel sounds [laughs]. When it came to this, it was really important to get it right, of course. Kya has a very lyrical, gentle voice, which I think that North Carolina kind of sound really helped me to access. I worked with a brilliant accent coach who helped me out and I just listened and listened.
BLADE: While I was watching "Where the Crawdads Sing" I thought about how Kya could easily be a character from the LGBTQ community because she is considered an outsider, is shunned and ridiculed, and experiences physical and emotional harm. Do you also see the parallels?
EDGAR-JONES: I certainly do. I think that aspect of being an outsider is there, and this film does a really good job of showing how important it is to be kind to everyone. I think this film celebrates the goodness you can give to each other if you choose to be kind. Yes, I definitely see the parallels.
BLADE: Do you have an awareness of an LGBTQ following for your acting career?
EDGAR-JONES: I tend to stay off social media and am honestly not really aware of who follows me, but I do really hope the projects I've worked on resonate with everyone.
BLADE: Are there any upcoming acting projects that you'd like to mention?
EDGAR-JONES: None that I can talk of quite yet. But there are a few things that are coming up next year, so I'm really excited.
LA Blade Exclusive: L Morgan Lee, Broadway's newest icon sings her truth
She is the first ever trans actress to receive a Tony Award Nomination & the first trans performer to be in a work that has won a Pulitzer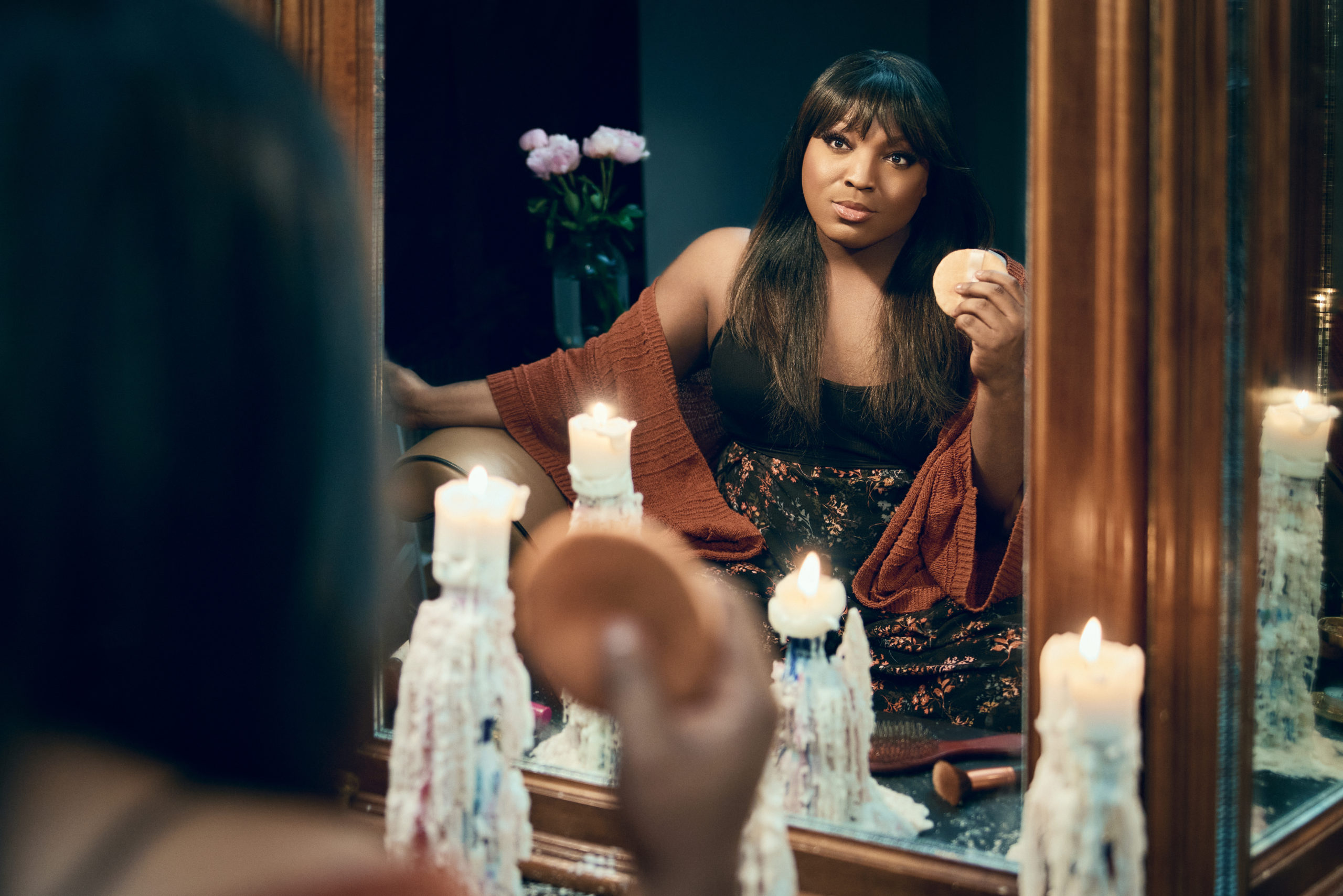 NEW YORK CITY – "I am just a girl," L Morgan Lee tells me. That simple statement is her self-definition, a girl taking life one step at a time.
To the rest of us, L Morgan Lee is so much more. She is the award-winning actress starring on Broadway in the hit show of the season, A Strange Loop. Her singing talent matches that of any legendary diva, she is creating landmark theatrical projects on womanhood and New York Times articles are being written about her. She is the "girl" in the spotlight now.
She is also, the first ever transgender actor or actress to receive a Tony Award Nomination.
While she is not the first trans performer to be seen on a Broadway stage, she seems to have broken the glass (or some might say, cement) ceiling of being recognized in the upper echelon of talent. She is the first transgender performer to be in a work that has won a Pulitzer. While the Pulitzer recognizes the author, whom she was not, certainly her creative input was weaved into the final book of the play.
L Morgan has journeyed a complex path to self-awareness. "For me, even in terms of being trans, the idea of being anything outside of what I was assigned at birth was just laughable and crazy to me as a child," she says. "It just, it made no sense. It was not something that I was comfortable saying out loud to anyone or voicing. How would I be looked at by my parents, by anyone else? So, I would sit and dream. The dreaming is, I think, what forms, much of so many queer people's lives and experiences. Those dreams become our lifelines. I would dream and dream. I have a memory of when I was maybe six years old, in the middle of the night, looking up at my ceiling in my bedroom. Waking up soaked with tears. Saying, if I could wake up and be a girl, a girl, everything would be okay." She adds. "That is why I am so excited to have gotten my first opportunity to be on Broadway, excited to have gotten a Tony nomination. Because I know that there is some kid somewhere, who is also looking up at the ceiling saying that same thing."
L Morgan's first adventure into performing was as a kid and ironically projected her future identity fluidity: she costumed up and performed "Karma Chameleon" in nursery school. She allowed herself to explore her true identity under the guise of a Halloween costume quite a few years later. She went in fully fashion glammed drag, and it changed her world forever. "The minute I did it, I felt a jolt of energy I had never felt before. I finally felt free in so many ways. It's as if like it's as if I finally got to breathe."
When she started work on A Strange Loop, she had been cast under the assumption that she was a cisgender man playing female parts. As the years of work into the play went on, L Morgan's transgender journey escalated, and she attempted to resign from the play as she realized she was no longer the person they thought they had hired. Not only were they aware, as many close loved ones can be, of her journey, but they embraced her and assured her that she belonged more than ever.
"The characters I played allowed me to, in some ways hide until I was able to be more public about who I am. And once I did that, it certainly brought another layer of depth to what I was doing. I have been that much more comfortable in my own skin. I've grown. Transition has settled in more. So, both my viewpoints about the show, the people I'm playing, and my lens of life in general, has evolved through the process. So, certainly the woman I am today, views the show and the script, and the characters I play in a very different way than I did when I first sat down to do it in 2015."
Her growth within the show, and the growth of the show itself are intertwined. Certainly, some of the magic of the show is that it is not "performed" as much as it is lived out of the souls of the actors in it. L Morgan describes, "The experience of A Strange Loop has been beautiful, complex, layered and ever evolving, for me in particular. Every time I've come back to the rehearsal room with this project, my own lens has been slightly evolved or has moved forward in some ways."
"The piece is as strong as it is because the lens itself, the lens through which the story is told, is very specific and very honest. Inside of that specificity, there are lots of complications and layers and messy stuff. There are things that you don't 'talk about out loud' taboo to discuss. There are things that people see as problematic. There are so many things inside of all of that, but it's honest and it's human. It is a 25-year-old, who's about to turn 26, sort of raging through life, feeling oppressed and unseen and shouting out to find how he fits into the world. It is how he can find his truest voice in a world that doesn't really allow him to feel like he's enough. Because it is so specific about those things the show touches so many different people."
L Morgan demonstrated coming out as a confident transgender actress, with her vulnerabilities unhidden, on the opening night of the play and decisions she made as she stepped into the public spotlight. "I feel a responsibility. It feels like a dream, it feels wonderful. It feels exciting. It's like everything I've ever asked for but the, the most poignant feeling for me is the responsibility. How could I show up for that person that needs to find me."
"On my opening night on Broadway, we were trying to figure out what I was going to do with dress and hair and all these things. You only get a first time once. You get your debut one time. So how do I make the most of this moment? I felt raw and excited. I needed to show like the most honest and clear-cut version of me I could. I needed to show my shaved head because that's something that's important to me. It's something, I almost never show. I stepped out revealed, exposed and vulnerable on the very public red carpet, speaking to cameras with my buzzed head. Our relationship with hair runs very deep, especially for trans people, and there was something about it, that just felt like, I needed to do it. That kid somewhere under the covers needs to see this trans woman who is in her Broadway debut and she's in a pretty dress and she has a shaved head, and she seems like she's comfortable. Then when you hear her talking about it, you hear about her vulnerability and hear that she felt nervous, and you hear that she was dealing with dysphoria and she was dealing with confidence and she was dealing with all these things that we attached to our hair and she reveals those things. Not only because they're true but because when we reveal Our Truth, our humanness, there is universality there. There is connection inside of our vulnerability."
While the Tony nomination escalates her Broadway experience, L Morgan does not lose sight of her mortal existence. "On the day that the Tony nominations happened, I fell apart, completely losing it in my bedroom. Then I realized, I still needed to get a couch, and clean up the apartment. I still feel regular. It's been a wild dream and at the same time, your real life just keeps on going. I am just trying to put one foot in front of the other."
On the night of the Tonys. L Morgan will be up against some heavy hitters. Not the least of these is Broadway Legend Patty LuPone. L Morgan is ok with that. Her dream has been to see her face in one of the camera boxes on television of the nominee hopefuls.
"The biggest reason I do, what I do is one because I love storytelling. My experience is black, my experience is trans, but I'm just, I'm just a woman. I am a woman who had a trans experience. That's my story. I know that somewhere there's s a kid, as I have said, who is just like I was. It is extremely important for me to make that kid proud and make that kid feel seen and make that kid know that it's possible."
"I want that kid to be able to know that most importantly, they already are who they are dreaming to be. The world is telling you something different, but you know who you are. There's nothing wrong with you, there is nothing wrong with us. The world has never told us that we were an option."
"That kid needs to find my story. They need to know that we exist. It is the reason it took me so long to be public about things and to start speaking, because I wasn't seeing enough examples. There's a quote, 'she needed a hero, so that's what she became.' I really live by that."
She needed to see a transwoman Tony Nominee. So that's what she became.
When they call the winner on Tony Night, it will be between a Broadway legend and Broadway's newest icon.
However it goes, another ceiling has been broken forever, and somewhere a trans girl in hiding will realize her dream too can come true.
*********************