A lesbian turn of the century affair out, loud and proud
Filmmaker Wash Westmoreland's latest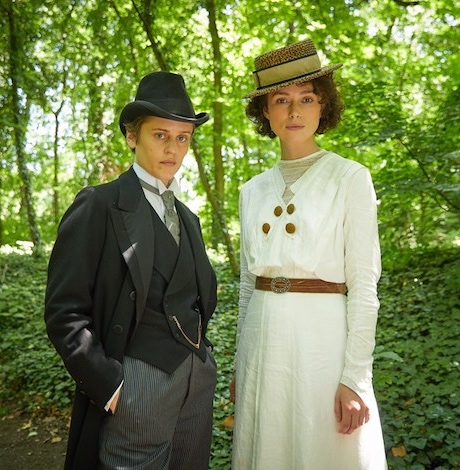 The name "Colette" may not mean much to a modern generation of Americans for whom reading is largely a thing done by their grandparents in the days before the internet.  Once upon a time in France, however, it was the name of a rock star – or at least the closest thing they had to one at the turn of the 20th century.

Born Sidonie-Gabrielle Colette in a small village of rural France, she began her rise to fame with a series of semi-autobiographical novels – published under her husband's name – about a young country girl named "Claudine," which became a sensation among the young, smart set of Paris.  It was a time when female writers were largely dismissed as secondary talents, but her success was undeniable; eventually, she divorced, started writing under her own name, and became lauded as one of French literature's brightest lights.

She was also openly and unapologetically bisexual, a woman ahead of her time in terms of personal and professional liberation – a fact which is at the center of a new film biography, directed by out gay filmmaker Wash Westmoreland from a screenplay he co-wrote with his late husband, Richard Glatzer, and Rebecca Lenkiewicz.

Focusing mainly on the author's early life and career, "Colette" begins with the marriage of its title character (Keira Knightley) to established Parisian writer Henry Gauthier-Villars (Dominic West), who has "branded" himself under the nom-de-plume "Willy" and commissions works from his hired stable of authors to be published under his own name.  At his encouragement, his new bride soon becomes one of them; sophisticated, sensual, and scandalous, her book is a hit.  The couple – and the sexual adventures of their open marriage, as fictionalized in the continuing series of novels he pressures her to write – becomes the talk of Paris; but after years of living under her husband's shadow, Colette begins to hunger for the recognition she deserves.

Literate, insightful, and charming, the script aspires to deliver more than just a biopic; while offering details about its subject, it also paints her as both a feminist and a pioneer of queer visibility – an activist for both causes simply by her unwillingness to live inside the accepted conventions of her time. 

Westmoreland and Glatzer first conceived and wrote "Colette" way back in 2001, around the time of their breakthrough feature, "The Fluffer."  At the time, presumably, nobody wanted to finance an expensive, LGBT-themed period piece by a former porn director and his TV-reality-show-writer boyfriend, so the pair had to put the project on hold until they had established themselves with films such as the Sundance-winning "Quinceañera" and the Alzheimer's drama, "Still Alice," for which Julianne Moore won a Best Actress Oscar.

Nearly two decades later, the completed film has benefitted from their patience; sumptuous costumes, meticulous sets, authentic locations and gorgeous cinematography (by Giles Nuttgens) all combine for as authentic a recreation of Belle Époque France as one could wish.  From the dazzling natural beauty of the fields and forests near Colette's family home to the richly-appointed literary salons of Paris' artistic elite, the movie presents us with a sort of period travelogue that is also a feast for the eyes.

Likewise, the prestige achieved by Westmoreland as a filmmaker has allowed for the casting of top-notch talent.  Knightley is exquisite as Colette; her growth from an worldly teenager girl to independent woman is charted with confidence and sensitivity, avoiding the expected tropes of most coming-of-age melodramas and instead illuminating the evolution of an extraordinary personality.  As Willy, West provides the charisma and larger-than-life bravado necessary to make him a worthy match for such an exceptional partner, while also bringing enough humanity to keep him likable.  For all its production values, "Colette" would fall flat without outstanding performances in these two roles, and these co-stars deliver them with seemingly effortless grace.

The supporting ensemble is equally important, and for the most part they rise to the task.  Noteworthy are Fiona Shaw as Colette's mother, here as warm and wise as she is cold and callous as Abby Borden (in "Lizzie," her other standout film this season), and Denise Gough as the Marquise de Belbeuf, a gender-bending aristocrat who becomes Colette's lover.  The one sour note comes from Elinor Tomlinson as Georgie Raoul-Duval, who gives this American socialite a cartoonishly over-the-top Southern accent that undermines the sensuality she would – and should – otherwise possess.

"Colette" is something of a rarity in today's film market; these lavish historical biographies, once a staple of Hollywood's studio fare, have become few and far between; it's telling, in fact, that this one is an independent film.  It's obvious that Westmoreland wants to do justice to the format – and more, to claim a place within it for the queer and feminist issues that, after all, did not simply spring into being within the last fifty years.

He has succeeded, to a point; the movie is lush and elaborate, every bit the prestigious costume epic.  Ironically, though, it's exactly this that detracts from its purpose.  While it highlights the issues of being a woman – and of being queer – in a heteronormative patriarchal culture, it still manages to feel so traditional that we can easily forget we are watching a film about a boundary-pushing icon who delighted in turning societal norms upside down.  Westmoreland has made a very "proper" film, perhaps in spite of himself; what could have been a gloriously irreverent celebration of transgressive expression comes off instead as almost stodgy.

Still, there is much about "Colette" in which to delight; it's a magnificent production, with intelligent writing and award-worthy performances, and it's well worth spending a weekend date night to experience – even if it doesn't quite live up to the iconoclastic spirit of the remarkable woman at its core.
Vlogger StanChris asks "what it was like growing up with a gay brother?"
My straight little brother answers everyones questions about what it was like growing up and living with me before & after I came out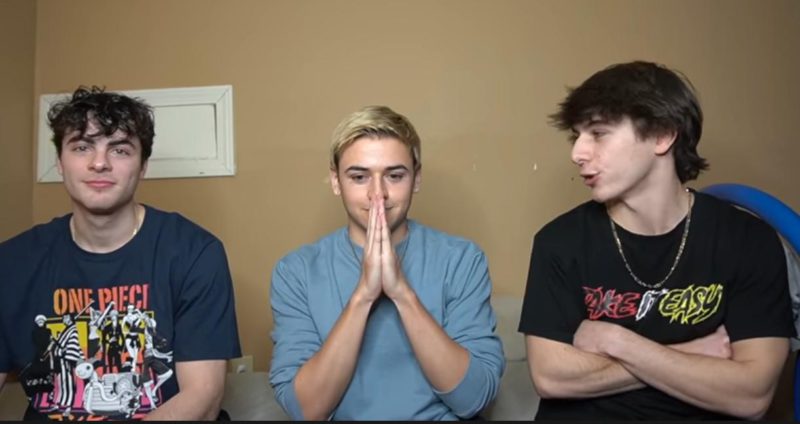 LOS ANGELES – The twenty-something StanChris, the Out YouTuber who has been building his audience on his YouTube channel by vlogging about the ordinary everyday experiences of his life as a young gay guy, is back with his straight brother and his brother's friend.
"My straight little brother answers everyones questions about what it was like growing up and living with me before & after I came out along with some other fun misc. things…"
My straight little brother answers your questions about me
********************
S O C I A L – L I N K S
→Instagram : stanchris https://instagram.com/stanchris
→ Twitter : stanchrisss https://twitter.com/stanchrisss
Words never fail in MacIvor double bill by Open Fist Theatre
The playwright offers a contemplation of life and death, experience & memory, honesty & deceit, that make up human existence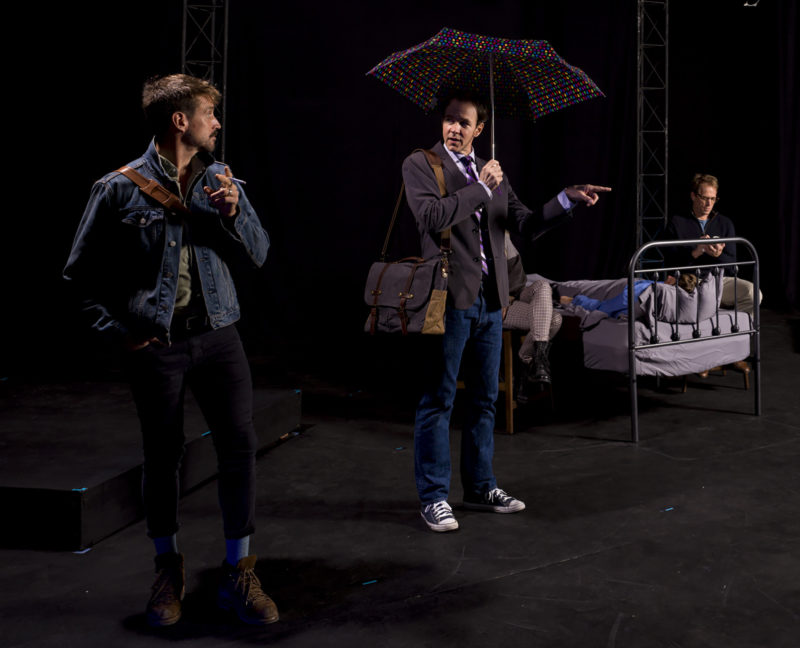 LOS ANGELES – There has long been debate among theatrical scholars about whether going to a play has been traditionally considered an auditory or a visual experience.
The argument goes that, before the advent of modern technology which enabled cinema and other forms of filmed entertainment, the theatre was a place where sound was the primary vehicle by which an audience's imagination could be transported out of the here and now, and that visual elements such as costumes, props, or mechanical stagecraft were secondary factors meant to reinforce and enhance the effect; for evidence of this, many point to Shakespeare, who in "Hamlet" had his lead character say "we'll hear a play" (a phrase which was subsequently long-used preferentially by many theatre-goers in his homeland) and whose works are still renowned five-and-a-half centuries later for their masterful use of language to accomplish… well, pretty much everything required, from setting the scene and telling the story to exploring the deepest nooks and crannies of the human psyche.
Though the whole question might seem a bit pedantic in today's world, it certainly touches on a major difference between the way we experience live theatre and the way we experience a film or television show, one which hinges on the main route these related-but-separate art forms take – through the ears or through the eyes – in transmitting information to the human brain. And if you want a good example of what a difference that difference makes, you couldn't find a much better illustration than the plays of Candadian wordsmith Daniel MacIvor – two of which are currently being performed by the Open Fist Theatre Company at Atwater Village Theatre.
MacIvor, who is known also as a filmmaker and actor, garnered acclaim in the 1980s and 1990s for a series of plays, crafted in a minimalist style and reliant on an intricately constructed tapestry of words to convey situation, narrative, and intent. Standard conceits of theatrical storytelling, such as a linear flow or the assumption of a fourth wall, are often jettisoned in these works, which invite comparisons to absurdists like Beckett and Pinter and challenge audiences to connect the dots as they go in order to decipher meaning. 
Two of these pieces, both directed with a confident hand by Open Fist's associate artistic director Amanda Weir, are paired by Open Fist into a brisk and engrossing double bill which leans hard into the award-winning playwright's unique, meta-theatrical approach to maximum advantage.
The shorter of the two works, "Never Swim Alone," is the more directly abstract. Taking place on stage that is bare save for a lifeguard stand and two chairs, it presents a ruthless competition of one-upmanship between two men, Frank and Bill (Bryan Bertone and Dylan Maddalena), who demonstrate an escalating series of scenarios under the watchful eye of "The Referee" (Emma Bruno) – a young woman with a secret connection to the boys these men used to be. Slyly witty and unexpectedly suspenseful, it examines the competitive machismo hidden beneath the slick and stylish suits of these two "Type A" businessmen with a dark and scathing sense of humor, as it slowly draws a connection between their never-ending battle for supremacy and the deep trauma of a shared childhood experience.
Originally produced in 1991, the roughly 30-minute exercise taps into the rich vein of toxic masculinity in order to make its points about the deep-seated fears and insecurities that drive so much of what our culture has long accepted as "typical" male behavior, with the two men vying for "points" against each other – awarded, of course, by the female referee, who holds absolute and irrefutable power in the game despite the clear lack of regard with which each of the participants reveals themselves to hold women in general.
It's unapologetically clever and disarmingly comedic, reveling in its theatricality and its tactics as it explores the men's rivalry and breaks each confrontation down into the all-too-familiar clichés in which they are mired. The elegant simplicity of its construction, which distills a far-reaching and deep-rooted phenomenon into clear and concise shapshots of social dysfunction, feels as effective today as it surely did over two decades ago.
From a 2021 perspective, however, the subject matter no longer seems as fresh. In the last few years (especially since the "Me Too" movement), the topic of bad male behavior has been rehearsed so frequently, and in so many different and brilliant ways, that many audiences may find themselves getting ahead of the play's revelations before they fully land, and the conceit which ties the whole thing together – which we'll not reveal here – may ultimately strike some viewers as too pat an explanation for what makes these men (and presumably, somehow by extension, all of them) tick.
Nevertheless, MacIvor's wordplay never fails to be crisp and exciting as it trips from the talented tongues of the players (especially the charismatic Bertone and the sublimely expressive Maddalena, who take on the lion's share of the work), and those who enjoy watching skillful actors engaged in an exercise of their craft are bound to find the pleasures of doing so more than enough to make up for the familiarity of the themes being explored.
More satisfying from a narrative standpoint, and more engaging on an emotional level, is "The Soldier Dreams," which MacIvor – who is gay – wrote in 1998 as a response to the AIDS crisis. Again, the setting is sparse, suggesting an empty nightclub with a single bed, occupied by an ailing man, facing upstage in the center.
The man is David (David Shofner), who is in the process of dying as his lover Richard (Conor Lane) and dysfunctional family spar with each other over his comatose form, each clinging to their own perceived special relationship with him and examining their memories to find an answer to the lingering mysteries about his life. Meanwhile, David himself is revisiting a secret memory, from years before, involving a one-night stand with a German student (Schuyler Mastain) that may or may not have led to something more important to him than any of the people standing around his soon-to-be deathbed.
Here, the same linguistic tricks used by MacIvor to form the intellectual exercise of "Swim" are employed to illuminate the web of human relationships at the center of a bittersweet story; as a result, they strike us with deeper resonance and more urgency than in the other piece.
Through the myriad pathways of language, the playwright offers a contemplation of life and death, experience and memory, honesty and deceit, and a host of other dualities that make up human existence. There's sharp humor and cutting observation along the way, along with a fair amount of painful and hard-to-watch bitterness, but it's all tempered with compassion and the three-dimensional layers revealed by each character as we go, and in the end, we are left in a place of hope – or, at least, of acceptance. And making it all come together, a talented cast succeeds in the essential task of breathing life into MacIvor's words, with Shofner, Lane, and Mastain as standouts among a solid and capable ensemble.
The two complementary plays continue their run at Atwater Village Theatre through December 12. Check the Open Fist website for performance dates and times.
Brazilian gymnast & Olympian introduces his boyfriend- and comes out
Oyakawa-Mariano revealed that he is in a relationship with broadcast media marketing analyst João Otávio Tasso on Instagram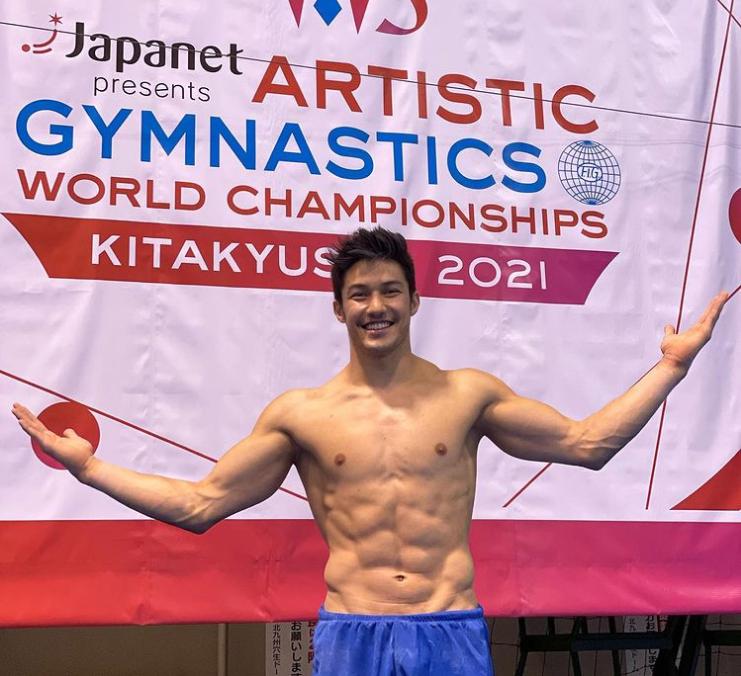 SAO PAULO – In a post to his Instagram account last month, Brazilian Olympic Bronze medalist Arthur Nory Oyakawa-Mariano introduced the world to his boyfriend, and also came out at the same time.
The 28-year-old artistic gymnast is a member of the Brazilian national team. He won the bronze medal in floor exercise at the 2016 Summer Olympics in Rio de Janeiro. Oyakawa-Mariano won the 2019 World Artistic Gymnastics Championships held in Stuttgart, Germany picking up a gold medal in the horizontal bar competition.
Writing on his Instagram post, (Translated from Portuguese) on October 29, 2021, Mariano revealed that he is in a relationship with broadcast media marketing analyst João Otávio Tasso.
"Happy Birthday to the person who freaks out with me 😅 The phrase 'in health or illness, in victory or in defeat, in joy or sadness' never quite fit. And there we are every day walking together. Thank you for always being by my side. I will always be yours."
"Congratulations João, many years of life and continue to be that amazing person 👀, even if Scorpio (always good to blame the sign). We're together."
In addition to being a professional gymnast, Oyakawa-Mariano is also an internationally signed model. In 2019, he was named the face of Philippine-based international clothing brand BENCH's men's wear campaign in Brazil and Latin America.