Billy Masters gets his wig on
But Neil Patrick Harris plays drag both ways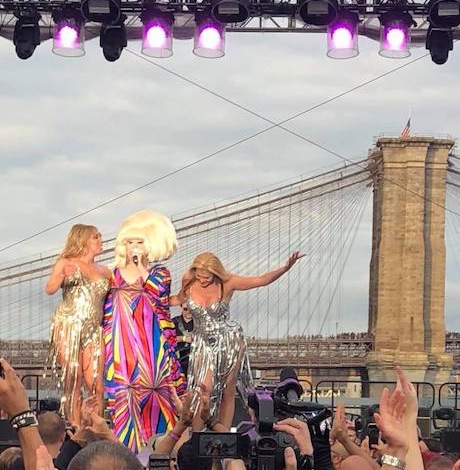 "How you feeling, Birmingham?" – Britney Spears greets the audience at the final stop on her "Piece of Me" tour. Alas, she wasn't in Birmingham — she was in Blackpool. Oops, she did it again. And we won't even discuss the Madonna-esque British accent. But you'll hear it in action on BillyMasters.com.

Back in 2005, a pair of Judy Garland's ruby slippers used in "The Wizard of Oz" were stolen from the Judy Garland Museum in Grand Rapids, Minn. — which gives you a pretty good idea of the security at that museum. In a caper analogous to the famed Isabella Stewart Gardner Museum heist of 1990, the friends of Dorothy broke into the museum late at night through a window and purloined the pumps, which are estimated to be worth between $3-5 million! Anonymous tipsters told the feds where to find the fancy footwear in a sting that lasted a year and crossed four states. The shoes were eventually recovered in an undercover raid in Minneapolis. Oh, the humanity!

And yet, somehow Kevin Spacey, Steven Seagal, and Anthony Anderson are escaping the long arm of the law. After extensive investigation by the Los Angeles County District Attorney's office, the charges against all three men have been dropped. When it came to Spacey, the statute of limitations has passed. In the matter of Anderson, the wronged party refused to cooperate (and we all know what that means). As to Steven Seagal…eh, who cares.

With all the drama going on with Harvey Weinstein, it's no surprise that "Project Runway" was lost in limbo. While the show will be returning to its original home, Bravo (after 11 seasons on Lifetime), there will be a major change — no Heidi and no Tim. Quelle horreur! "After 16 incredible seasons, I am saying 'Auf Wiedersehen' to 'Project Runway', a show that I was honored to host and help create," says the ever-modest Klum. She was less sad to announce she's starting her own competition fashion show on Amazon and that she's poached Tim Gunn as her sidekick. I guess that means more Milano and Mizrahi. What's getting lost in the shuffle is that Zac Posen simply took himself out of the equation.

It's the end of an era. After 63 years, the "Village Voice" is a thing of the past. Although the weekly print edition stopped last year, it remained an online entity. But last week, Peter Barbey, who bought the paper three years ago, gathered the staff and told them the news. "Today is kind of a sucky day. Due to, basically, business realities, we're going to stop publishing 'Village Voice' new material." And that's that.

It's easy to point fingers, but certainly online publishing, social media and hookup apps are contributing to trouble for some print media. Interestingly enough, while one publication is shuttering, an app is expanding. According to filings with the Shenzhen Stock Exchange, Grindr is planning an initial public offering — meaning they will be on the stock market.

Do you want the good news or the bad news first? In an uncharacteristically charitable move, I will share the good news first. Wigstock 2.HO was a HUGE success. While I personally believe the show was stolen by the legendary Lypsinka, one must give credit where credit is due — Neil Patrick Harris slipped back into Hedwig's pumps effortlessly and put on a fantastic set, totally earning all plaudits he received for his interpretation. And earlier in the day, he, David and their kids manned the wig cannons and shot wigs out to the capacity crowd — which was super cool.

But on the not so cool metric, during an appearance on SiriusXM a few days before Wigstock, he pissed off quite a few people with what he felt was the downside of playing Hedwig. "The limping of the wrists, the cocking of the hip, the tits out and the ass out, and sort of walking with a sway and sort of the overt femininity of the characterization that I had, that was hard to get into my whole body without feeling like I was mocking it initially. I didn't want to feel like I was pretending." When asked if the transformation made him feel less masculine, NPH said, "for sure." At that point, Mrs. NPH (David Burtka) felt compelled to chime in, "I like manly guys." Yeah, because when I think of the epitome of masculinity, my mind immediately thinks of Neil Patrick Harris. Bitch, please. Be that as it may, I will post Lypsinka's and Hedwig's numbers on BillyMasters.com.

Elsewhere on the air, kooky Alex Jones is under fire. It seems that he had his phone in hand while doing his radio show, which also broadcasts live-streaming video. According to an eagle-eyed viewer, while Alex was promoting his line of health and wellness products, his phone was on a page titled, "Naughty tbabe Marissa Mi,"a reference to Marissa Minx, an Australian transgender porn actress. But, wait — Alex can explain this all away as only he can. And he did it on live radio, so there's no question what he said. "I saw a couple of news articles about that, it's ridiculous. I was, like, looking for some reporter we're trying to hire today and punched in some number and porn popped up on my phone. Everybody has had porn pop up on their phone hundreds of times. I probably had porn menus pop up 500 times on my phone. There's two types of people: people who look at porn and people who lie about it. But I wasn't looking at porn on my phone. I don't take phones on air that I look at porn on. Thank you for your call." All I got out of that is that he sometimes enjoys porn on his phone — but not necessarily while working.

Of course, you'll always find the best gossip (and pretty pictures) on BillyMasters.com — the site that's telling you it's not going. If you have a question for me, send it along to [email protected] and I promise to get back to you before Alex Jones hits on NPH! So, until next time, remember, one man's filth is another man's bible.
Andre Leon Talley, iconic Black fashion journalist & editor dies at 73
Talley worked at Vogue during an unprecedented time of growth in the fashion industry in the 1980's and 1990's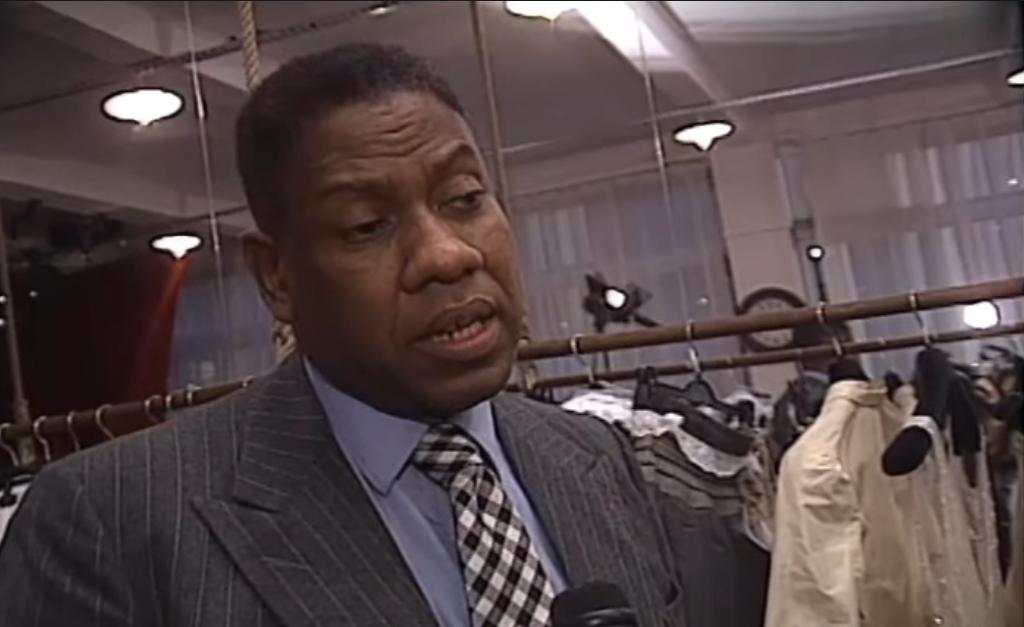 WHITE PLAINS, Ny. – Andre Leon Talley, a formidable iconic fashion journalist and the former creative director and one-time editor-at-large of Vogue magazine, passed away at age 73 of unspecified causes at a hospital in White Plains, an inner suburb of New York City in Westchester County, New York.
News of the famed fashion journalist's death Tuesday was first reported by celebrity news and gossip site TMZ.
Andre Leon Talley, a giant in the fashion world, has died at 73. https://t.co/eckqP7zdwk

— TMZ (@TMZ) January 19, 2022
Talley was known for his close friendships with designers like Karl Lagerfeld, Tracy Reese, Rachel Roy, and singer/actress Jennifer Hudson, and Vogue magazine editor in chief Anna Wintour among others.
Talley worked at Vogue during an unprecedented time of growth in the fashion industry in the 1980's and 1990's. From 1983 until late 1987, he was the magazine's the news director and was then promoted to Vogue's creative director in '88, a post he held until 1995. He later came back to the magazine in 1998 as the editor-at-large until his departure in 2013.
Born in Washington D.C. on October 16, 1948 and raised in North Carolina, Talley graduated with a Bachelor of Arts degree in French Literature in 1970 from North Carolina Central University. He later attended Brown University, after he was awarded a scholarship, where he earned a Master of Arts degree in French Literature in 1972.
Talley's early career as a journalist saw him working at Andy Warhol's Factory and Interview magazine. He later became the Paris bureau chief for Women's Wear Daily.
His later career saw Talley hosting his own radio show principally concerned with fashion and pop culture on Sirius XM. He also released a book The Chiffon Trenches: A Memoir on May 19, 2020, which detailed his early career start and some of the issues he encountered as a Black man.
Talley was also an LGBTQ+ icon. When asked about his sexual orientation by daytime chat show host Wendy Williams during a May 29, 2018 appearance, he stated, "No, I'm not heterosexual; I'm saying I'm fluid in my sexuality, darling."
Andre Leon Talley, Fashion's Godfather | Fashion Icon Profile:
VideoFashion profile in 2020 marking of the release of Andre Leon Talley's memoir, "THE CHIFFON TRENCHES."
Andre Leon Talley | Full Address | Oxford Union:
64th Annual Grammy Awards rescheduled to April
Trevor Noah, Comedy Central's Emmy® Award-winning "The Daily Show" host will return as master of ceremonies for Music's Biggest Night®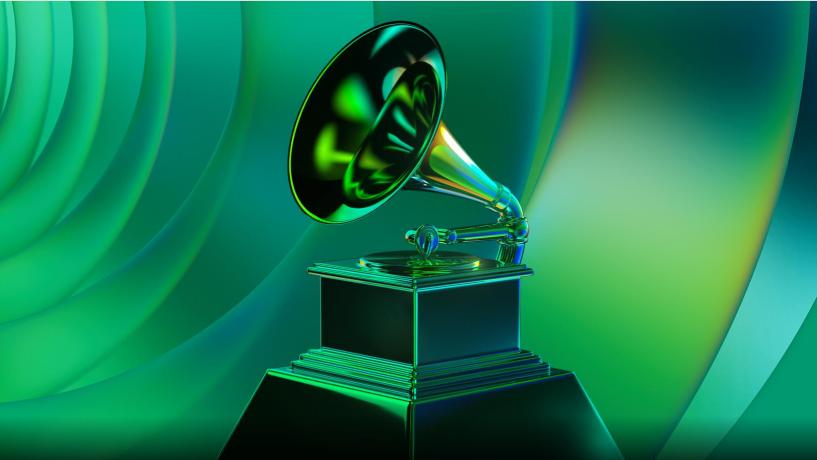 SANTA MONICA – The 64th Annual GRAMMY Awards® have been rescheduled and will now broadcast live from the MGM Grand Garden Arena in Las Vegas on Sun, April 3 (8-11:30 p.m., live ET/5-8:30 p.m., live PT) on the CBS Television Network and will be available to stream live and on demand on Paramount+.
Trevor Noah, Comedy Central's Emmy® Award-winning "The Daily Show" host and comedian, will return as master of ceremonies for Music's Biggest Night®. The show moved from its original date of Jan. 31 amid growing concerns surrounding the Omicron variant. News of the rescheduled date was initially shared via a joint announcement from the Recording Academy®, CBS and CMT.
With THE 64TH ANNUAL GRAMMY AWARDS shifting airdates, the CMT MUSIC AWARDS, country music's only entirely fan-voted award show, will move from its originally scheduled date of Sunday, April 3 to a later date in April.
Information about the date and location of the awards show will be announced in the coming weeks. This will be the inaugural broadcast of the CMT MUSIC AWARDS on the CBS Television Network. The show will also be available to stream live and on demand on Paramount+*.
Additional details about the dates and locations of other official GRAMMY® Week events, including the GRAMMY Awards Premiere Ceremony®, MusiCares® Person of the Year and the Pre-GRAMMY® Gala will be announced soon.
The 64th Annual GRAMMY Awards are produced by Fulwell 73 Productions for the Recording Academy.
'Jeopardy!' champ helps 83-year-old accept Trans people
Schneider recognized the challenges that come with being an openly Trans woman on national TV, but noted: "I thought it would be worse"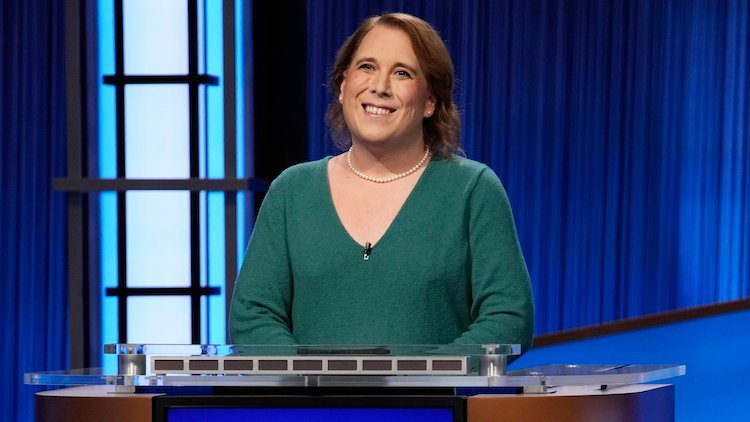 OAKLAND – Trans "Jeopardy!" champion Amy Schneider, the most winning woman in the show's history, opened up in a recent interview about learning that her TV presence helped an 83-year-old man learn to accept Trans people. 
In an interview with NPR, Schneider recognized the challenges that come with being an openly Trans woman on national TV, but noted: "I thought it would be worse."
Though Schneider has dealt with her fair share of transphobic comments on the internet, she told NPR's Ari Shapiro that she stays out of the comment sections because it's better for her mental health.
However, she did recall receiving one Twitter post that highlighted the positive impact of her visibility.
"After two to three years of conversation, you being on "Jeopardy!" every night has taught my dad to be accepting of Trans people," the post said, according to Schneider. "You're the first person he's used correct pronouns with, an 83-year-old man saying, this isn't too hard. Thanks for your message of love." 
"That is just one of the best things I could hear," Schneider said. "And that I've been able to do that, give people that experience – and if I'm helping them, that's what I want to do most of all."
On Friday, Schneider won her 33rd straight game, the third-longest winning streak in "Jeopardy!" history, amassing $1,111,800 in winnings.
Recently, the history-making contestant returned to Twitter after a brief hiatus sparked by being robbed at gunpoint over the New Year's weekend.
"Hi all! So, first off: I'm fine. But I got robbed yesterday, lost my ID, credit cards, and phone," she said, adding: "So, I doubt I'll even start writing tonight's game thread today, and if I keep winning, it may take a bit for me to get caught up. Thanks for your patience!"
Schneider, an engineering manager from Oakland, has been an inspiration to many during her historic run on the show. 
"Seeing Trans people anywhere in society that you haven't seen them before is so valuable for the kids right now that are seeing it," she told ABC affiliate KGO-TV in November, adding: "I'm so grateful that I am giving some nerdy little Trans kid somewhere the realization that this is something they could do, too."