Trans woman killed by US border agent in Texas
Texas Sheriff changed misgendering of victim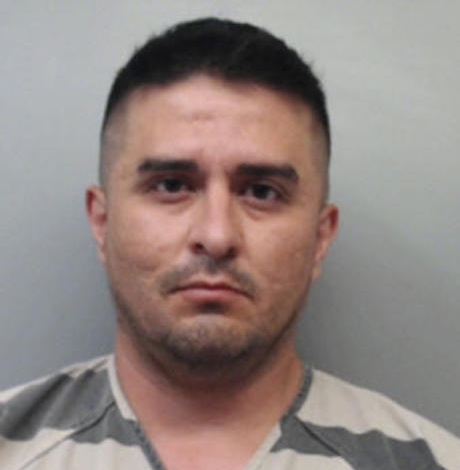 A 10- year veteran United States Border Patrol supervisory agent was arrested Saturday, Sept. 15, in the deaths of four women—one of whom is transgender—and the aggravated assault of a fifth victim who narrowly escaped harm and alerted a police officer.
A spokesperson for Webb County Texas District Attorney Isidro R. "Chilo" Alaniz, told the Los Angeles Blade Monday that Juan David Ortiz, 35, confessed to killing four people between September 3 and September 15.
In the criminal affidavit filed by investigators from the Webb County Sheriff's Office, the break in the case came Friday after a woman narrowly escaped Ortiz.
That woman, identified as Erika Pena, was sitting in a truck with a man named "David" and the two started talking about one of the prostitutes who had gone missing a week earlier. The man then pulled out a pistol and pointed it at her. When she tried to flee, he grabbed her shirt to prevent her from leaving the vehicle.  Pena pulled off her shirt and ran to a nearby gas station where she encountered a Texas state trooper. She was able to provide a detailed description of Ortiz, according to affidavit.
Webb County Sheriff's spokesperson Eduardo Chapa told the LA Blade, as well as other media outlets, that the bodies of four victims were found over the past two weeks. He added that homicide investigators were not ruling out the possibility of more victims.
An affidavit originally described the victims as three women and one man—but Chapa noted that the victim identified as male was, in fact, a transgender woman.
In a news conference posted to NBC Laredo affiliate KGNS's Facebook page, Webb County Sheriff Martin Cuellar told reporters: "We have very strong evidence that he is the person who has been killing."
According to the criminal complaint filed by Cuellar's office, authorities found Ortiz at a gas station in Laredo, about 160 miles southwest of San Antonio. He fled the scene on foot and ran to a Ramada Inn where he was found hiding in the bed of a pickup truck, Alaniz said.
Ortiz was read his Miranda Rights and then he verbally confessed to killing four people over the last two weeks, the affidavit states. Two of the four killings took place in the hours after the woman was able to escape but before police tracked him down.
DA Alaniz, told the Associated Press Saturday that investigators "consider this to be a serial killer" whose victims were believed to be prostitutes. Alaniz described how the Customs and Border Patrol (CBP) supervisor continued going to work as usual throughout that time. "As law enforcement was looking for the killer," he said, "[Ortiz ] would be reporting to work every day like normal."
The killing spree became known to authorities with the discovery Sept. 4 of the body of 29-year-old Melissa Ramirez. According to the police affidavit, Ortiz said he killed Ramirez a day earlier. Like the other victims, Ramirez was shot in the head and left in a road in rural northwest Webb County. She was a mother of two.
A second victim, 42-year-old Claudine Anne Luera, was found shot and left in the road Thursday morning, badly injured but still alive, according to the affidavit. The mother of five died at a hospital later that day.
Authorities told the LA Blade Monday that Ortiz told investigators that after the victim escaped from his truck and ran off, he picked up his last two victims, whose identities have not yet been released and one of whom, Sheriff's spokesperson Chapa confirmed, was the transgender woman.
A spokesperson for the U.S. Border Patrol told the LA Blade that the agency was cooperating with Sheriff's investigators and the District Attorney's Office.
"While it is CBP policy to not comment on the details of an ongoing investigation, criminal action by our employees is not, and will not be tolerated. Out of respect to the victims' family (sic), we ask that deference and due process be given to the investigation so that all the facts are brought to light and they can receive the closure they deserve," the spokesperson said.   
Reporting by The Associated Press, CNN, The Chicago Tribune, the staff of the Los Angeles Blade and wire service reports.
Ugandan Constitutional Court to consider challenge to country's Anti-Homosexuality Act
Hearing is slated to begin on Dec. 11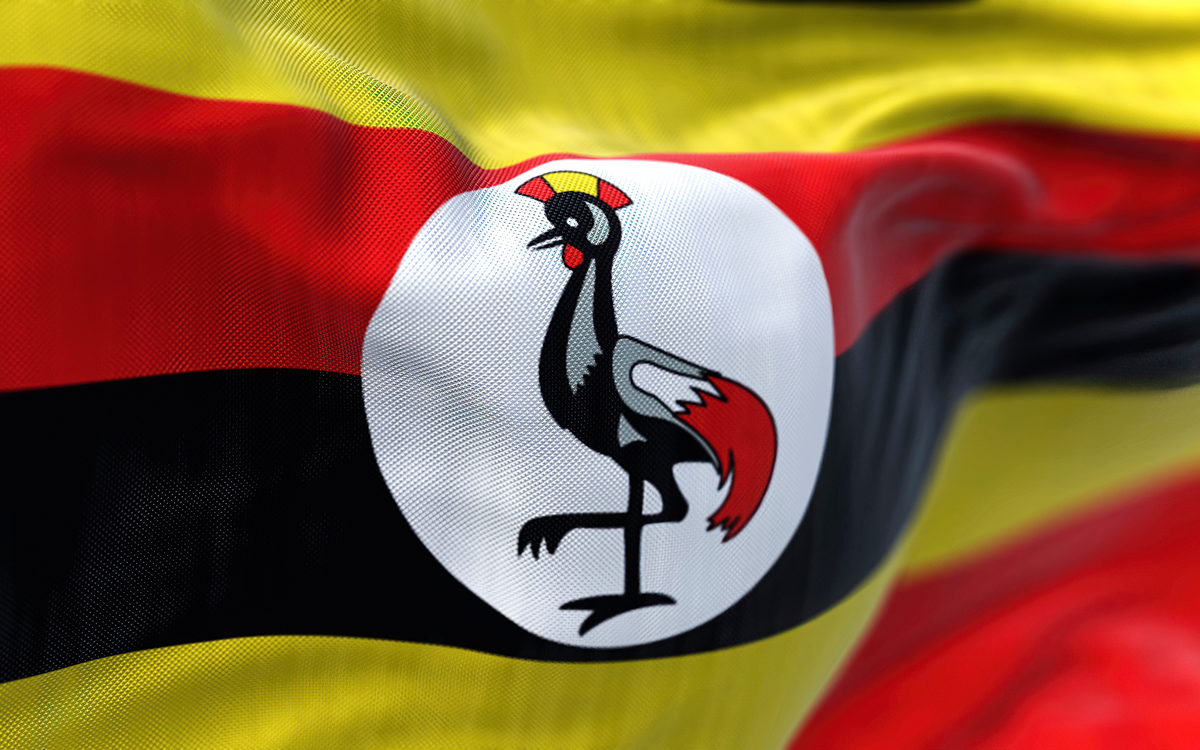 KAMPALA, Uganda — Activists in Uganda are optimistic the queer community will get justice from the Constitutional Court hearing on a petition that challenges the country's Anti-Homosexuality Act.
Some of the groups that spoke to the Washington Blade before the hearing begins on Dec. 11 termed the law that President Yoweri Museveni signed in May as "discriminatory, unconstitutional and a violation of fundamental human rights."
Uganda Minority Shelters Consortium, a local NGO which supports and advocates for the rights of LGBTQ+ victims of violence and homelessness, noted the Anti-Homosexuality Act has created a "climate of fear and persecution" for queer Ugandans.
UMSC Coordinator John Grace said this situation has led to a spike in homophobic violence, discrimination and the LGBTQ+ community's inability to access healthcare and other basic services due to fear.
"We believe the court should nullify this discriminatory law and pave the way for a more inclusive and equitable society for all Ugandans," Grace said in support of the four consolidated petitions that several LGBTQ+ activists filed.
The plaintiffs include Uganda's Deputy High Commissioner to South Africa Kintu Nyango, Makerere University Law professors Sylvia Tamale and Busingye Kabumba, veteran journalist Andrew Mwenda, West Budama Northeast MP Fox Odoi and several advocacy groups.
Odoi is Museveni's former legal advisor.
Petitioners in a pre-hearing conference on Tuesday argue the Anti-Homosexuality Act violates Article 92 of Uganda's constitution, which bars Parliament from enacting a law that goes against a decision by the country's Judiciary. This position is in response to the Constitutional Court's 2014 ruling that nullified a similar anti-homosexuality law.
The plaintiffs also argue the Anti-Homosexuality Act was hurriedly passed within six days instead of 45 days as Parliament's rules requires and that it was enacted without meaningful public consultation.
"This hearing is crucial for LGBTQ+ Ugandans as it provides a platform to expose the law's flaws and its detrimental impact on their lives, amplifies their voices to encourage dialogue about equality, tolerance and acceptance, and it instils hope and empowers the queer individuals to fight for their rights and dignity," Grace stated.
His remarks come a day after the U.S. Ambassador to Uganda William Popp defended the Biden-Harris administration's decision to impose sanctions against some Ugandan officials and announced plans to remove Kampala from Washington's duty-free trade program for sub-Saharan African countries over the anti-LGBTQ+ law.
Ugandan Parliament Speaker Anitah Among, who is targeted in the U.S. visa travel ban, on Wednesday disclosed the White House has targeted more than 300 MPs who supported the Anti-Homosexuality Act. Secretary of State Antony Blinken on Monday announced the additional sanctions.
Among and the other MPs hit back at the U.S. and vowed to protect the anti-LGBTQ+ law "with our blood, sweat and souls," while cautioning Ugandans opposed to it should "leave our country and go to live in the United Kingdom or the United States."
Popp, while engaging with Ugandans virtually via X Spaces ahead of the Human Rights Day commemorations on Dec. 10 that will take place under the "Freedom, Equality and Justice for All" banner, said the U.S. "wants good things for Uganda as friends" through a sustained partnership.
"We have invested over 60 years of work, time, effort and resources as a partner of the Ugandan people," said Popp. "We spend about one billion dollars annually in areas like health, education, and food security to improve livelihoods to try and build a more prosperous, freer and secure future for Ugandans which is good for the country, the region, the U.S. and the world." 
Popp noted, however, this economic progress cannot succeed without respect for human rights because there is a direct correlation between economic prosperity and societies that are more open and have greater respect for human and civil rights. Popp conceded no country in the world is perfect — including the U.S. — and the Biden-Harris administration is only helping Kampala to identify areas in which Ugandan institutions can improve as they relate to punishing people who violates citizens' human rights.
"Working on these issues as Ugandans and working collectively with us as partners is better for long-term goals and positive development in the country," he said. "If this is done, Uganda collectively will move forward and the U.S. will be the first to applaud it."
Let's Walk Uganda, another Ugandan advocacy group that openly LGBTQ+ people lead, is also challenging the Anti-Homosexuality Act. The organization told the Blade the case is a litmus test to the Judiciary's core mandate of protecting the "weak" in the society.
"We are challenging the act for violating the entire Bill of Rights and other key provisions of the constitution and its spirit generally," Martin Musiime, the group's legal manager, said. "The Ugandan constitution is against the backdrop of tyranny, oppression and abuse of power against those without power or the marginalized."
Musiime expressed optimism that the petition has strong, convincing grounds for the court to "annul the apartheid law" while also confirming that they are ready to appeal should the court rule against the complainants.
"These efforts are moving hand in hand with political and diplomatic engagements including piling pressure for sanctions," Musiime said. "We are convinced the sanctions are working and we see efforts by the government to lessen on the severity of the law."
Doctor Henry Mwebesa, the director general of Uganda's Health Services, in August issued a circular to all health workers that directed them not to deny services to anyone visiting hospitals; not to discriminate or stigmatize them based on sexual orientation and to protect their privacy, confidentiality and safety.
Let's Walk Uganda and UMSC maintain, however, this directive doesn't guarantee queer people enough protection until the punitive and discriminatory provisions in the Anti-Homosexuality Act, such as reporting a suspected gay person to authorities, are removed and the entire law is repealed.