Trans woman killed by US border agent identified as Nikki Janelle Enriquez
Transgender Law Center: "We refuse to become numb to this rapid accumulation of injustices."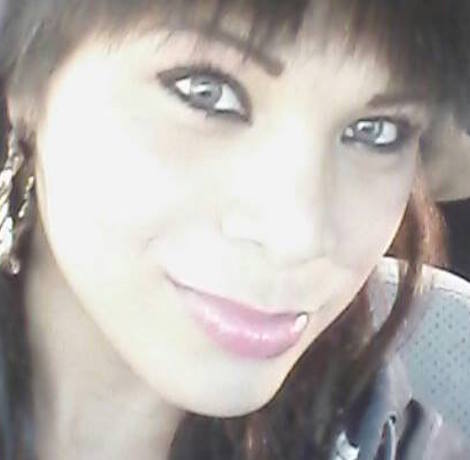 The Webb County Texas Sheriff's Office identified the third victim of U.S. Border Patrol Supervisory Agent and accused serial killer Juan David Ortiz as Nikki Janelle Enriquez. The 28-year old transgender woman was found dead in a ditch alongside Interstate 35 near mile marker 15, said Webb County Sheriff's spokesperson Eduardo Chapa.
A fourth victim's identification remains confidential, pending familial notification.
Ortiz, a 10- year border patrol veteran agent, was arrested Saturday, Sept. 15, in the deaths of four women and the aggravated assault of a fifth victim who narrowly escaped harm and alerted a police officer.
A spokesperson for Webb County Texas District Attorney Isidro R. "Chilo" Alaniz, told the Los Angeles Blade Monday that Ortiz, 35, confessed to killing the four women between September 3 and September 15.
In the criminal affidavit filed by investigators from the Webb County Sheriff's Office, the break in the case came Friday after a woman narrowly escaped Ortiz.
That woman, identified as Erika Pena, was sitting in a truck with a man named "David" and the two started talking about one of the prostitutes who had gone missing a week earlier. The man then pulled out a pistol and pointed it at her. When she tried to flee, he grabbed her shirt to prevent her from leaving the vehicle. Pena pulled off her shirt and ran to a nearby gas station where she encountered a Texas state trooper. She was able to provide a detailed description of Ortiz, according to affidavit.
Webb County Sheriff's spokesperson Eduardo Chapa told the LA Blade, as well as other media outlets, that the bodies of four victims were found over the past two weeks. He added that homicide investigators were not ruling out the possibility of more victims.
The affidavit originally described the victims as three women and one man—but Chapa noted that the victim identified as male was, in fact, a transgender woman.
In a news conference posted to NBC Laredo affiliate KGNS's Facebook page, Webb County Sheriff Martin Cuellar told reporters: "We have very strong evidence that he is the person who has been killing."
According to the criminal complaint filed by Cuellar's office, authorities found Ortiz at a gas station in Laredo, about 160 miles southwest of San Antonio. He fled the scene on foot and ran to a Ramada Inn where he was found hiding in the bed of a pickup truck, Alaniz said.
Ortiz was read his Miranda Rights and then he verbally confessed to killing four people over the last two weeks, the affidavit states. Two of the four killings took place in the hours after the woman was able to escape but before police tracked him down.
DA Alaniz told the Associated Press Saturday that investigators "consider this to be a serial killer" whose victims were believed to be prostitutes. Alaniz described how the Customs and Border Patrol (CBP) supervisor continued going to work as usual throughout that time. "As law enforcement was looking for the killer," he said, "[Ortiz ] would be reporting to work every day like normal."
The killing spree became known to authorities with the discovery Sept. 4 of the body of 29-year-old Melissa Ramirez. According to the police affidavit, Ortiz said he killed Ramirez a day earlier. Like the other victims, Ramirez was shot in the head and left in a road in rural northwest Webb County. She was a mother of two.
A second victim, 42-year-old Claudine Anne Luera, was found shot and left in the road Thursday morning, badly injured but still alive, according to the affidavit. The mother of five died at a hospital later that day.
Authorities told the LA Blade Monday that Ortiz told investigators that after the victim escaped from his truck and ran off, he picked up his last two victims, one of whom, Sheriff's spokesperson Chapa confirmed, was the transgender woman, now identified as Nikki Janelle Enriquez.
A spokesperson for the U.S. Border Patrol told the LA Blade that the agency was cooperating with Sheriff's investigators and the District Attorney's Office.
"While it is CBP policy to not comment on the details of an ongoing investigation, criminal action by our employees is not, and will not be tolerated. Out of respect to the victims' family (sic), we ask that deference and due process be given to the investigation so that all the facts are brought to light and they can receive the closure they deserve," the spokesperson said.
The Transgender Law Center issued a statement following Enriquez's identification:
"We are horrified by the news that a Border Patrol agent has targeted and killed several sex workers, including Nikki Janelle Enriquez, a transgender woman. While our society treats trans women, sex workers, and people of color as disposable, Transgender Law Center works every day to end the violence that is all too routine for people living at these intersections and to create a world in which everyone is afforded dignity and respect.
"At this moment it is critical that we interrogate the different factors that led to this horrible loss of lives. Complicit in this tragedy are state and federal governments that are aggressively attacking sex workers' well-being under the pretense of combating human trafficking. Congress's recent passage of SESTA/FOSTA has driven some into more dangerous street-based work, while simultaneously making it more difficult for sex workers to continue their work while building and accessing community safety tools.
"Meanwhile, it is crystal clear that U.S. Customs and Border Protection (CBP) and Immigration and Customs Enforcement (ICE) foster and cultivate brutal, callous, racist attitudes in their staff. From Trump's "taking the handcuffs off … the border patrol and ICE" to family separation to the many deaths of immigrants in detention, these agencies have only become more brazen and deadly under the current administration.
This tragedy is positioned in the broader context of 2018, a year of unprecedented violence against trans women of color, intense and emboldened racism, and ramped-up stigmatization of sex workers. We refuse to become numb to this rapid accumulation of injustices. We feel every attack, every aggression, and every loss. We fight for the lives and dignity of every trans person, every sex worker, and every person of color, and we refuse to stop until we achieve liberation for all."
Karen Ocamb contributed to this story
White House condemns Oklahoma ban on abortions starting at fertilization
"Roe has been the law of the land for almost 50 years, and basic fairness and the stability of our law demand that it not be overturned"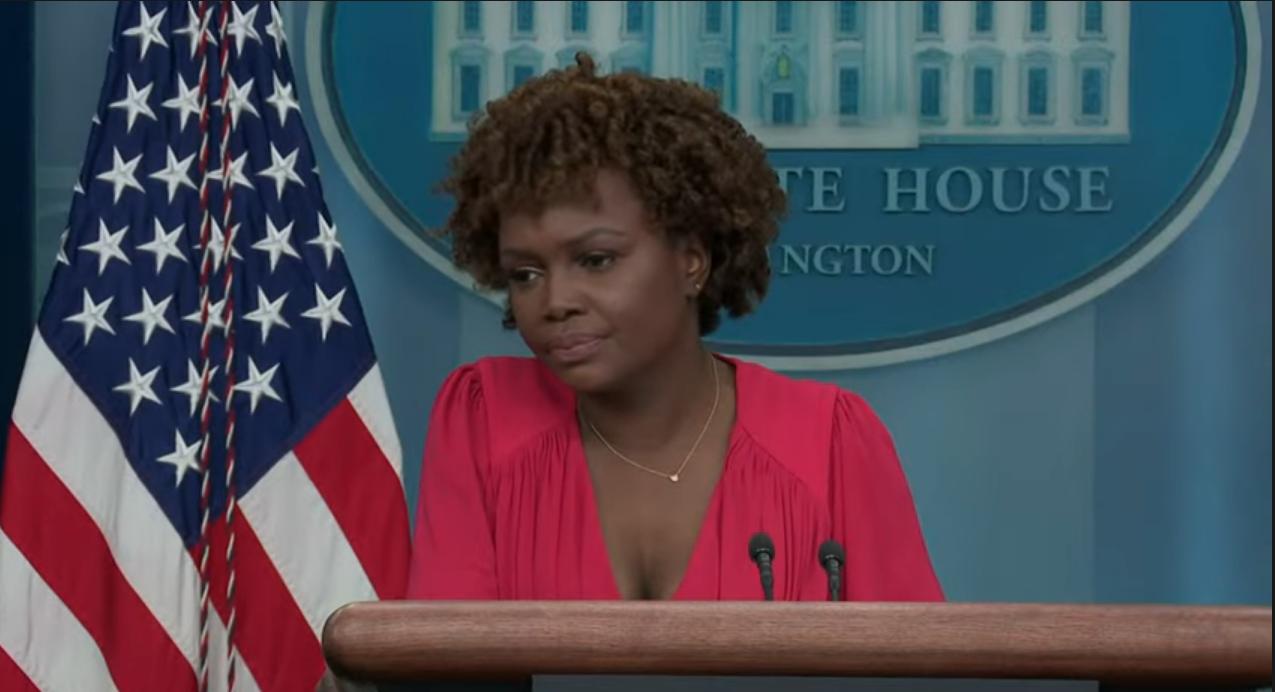 WASHINGTON – White House Press Secretary Karine Jean-Pierre issued a statement Thursday night condemning the Oklahoma Abortion Bill passed earlier in the day banning nearly all abortions starting at fertilization, which would make it the nation's strictest abortion law.
The New York Times noted that the bill is modeled on one that took effect in Texas in September, which has relied on civilian instead of criminal enforcement to work around court challenges. But it goes further than the Texas law, which bans abortions after about six weeks of pregnancy.
"The President believes that women have the fundamental right to make their own reproductive health choices. Roe has been the law of the land for almost 50 years, and basic fairness and the stability of our law demand that it not be overturned.  Today's action by the Oklahoma legislature is the most extreme effort to undo these fundamental rights we have seen to date.  In addition, it adopts Texas' absurd plan to allow private citizens to sue their neighbors for providing reproductive health care and helping women to exercise their constitutional rights," Jean-Pierre said.
"This is part of a growing effort by ultra MAGA officials across the country to roll back the freedoms we should not take for granted in this country.  They are starting with reproductive rights, but the American people need to know that other fundamental rights, including the right to contraception and marriage equality, are at risk.  The President is committed to standing up for these constitutional rights, and for protecting Americans' fundamental freedoms," she added.
The bill subjects abortion providers and anyone who "aids or abets" an abortion to civil suits from private individuals. It would take effect immediately upon signature by Republican Governor Kevin Stitt, who has pledged to make Oklahoma the most anti-abortion in the nation.
Oklahoma One Step Closer To Banning Abortions At Conception:
Cincinnati area high schoolers created 'Jim Crow' signs & are disciplined
"These water fountains were labeled 'blacks only,' 'whites only,' which pushed us back so many generations"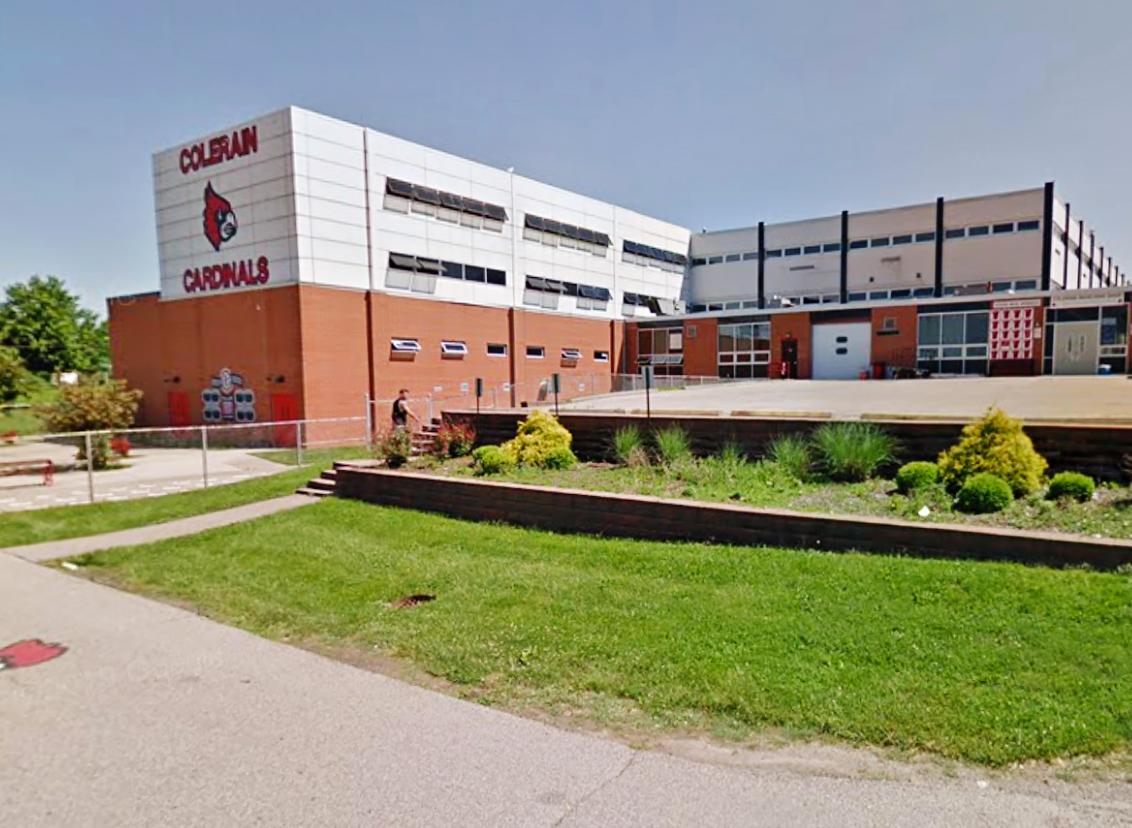 CINCINNATI – A group of students at Colerain High School in suburban Cincinnati, Ohio posted racist notes mimicking 'Jim Crow' segregation-era rules over a pair of drinking fountains then took pictures which were posted to social media earlier this month.
According to officials with the Northwest Local School District, the notes posted over the water fountains were posted for a matter of 30 seconds before being removed by the students. The students involved in the incident posted the signs, took photos and removed the notes before posting the photos online.
"These water fountains were labeled 'blacks only,' 'whites only,' which pushed us back so many generations," said one parent who preferred to remain anonymous told Cincinnati NBC affiliate WLWT 5. "My heart dropped. My heart dropped. I could not believe it. It was so offensive."
A Northwest Local School District spokesperson called the incident "unacceptable on all levels" and a deviation from the district's "culture of inclusivity, respect, kindness and compassion for everyone."
"Upon investigation of the matter, we have learned that the notes posted over the water fountains were posted for a matter of 30 seconds and were never seen by other students or staff members," the spokesperson said. "The three students involved in the incident posted the signs, took photos and removed the notes before posting the photos online."
"We want to make sure our staff, students, families and community understands where we stand on racial intolerance, discrimination, racism and hatred. We take this matter very seriously. Those who participated in this tasteless and hurtful act have been issued significant disciplinary actions. This type of behavior is not and will not be condoned or tolerated," a statement released Wednesday from the Northwest Local School District read. "The actions that were displayed do NOT reflect the values and the culture we've worked so hard to cultivate in all of our schools across the district. NWLSD stands firm in creating a culture of inclusivity, respect, kindness and compassion for everyone. As a school community it's our responsibility to uphold these values and we will not tolerate any action from anyone that compromises or disrupts that culture."
About 30% of the high school's 1,730 students are Black, according to U.S. News and World Report. About 49% is white.
Texas will resume anti-Trans youth abuse investigations
"To be clear the Supreme Court has not directed Commissioner Masters & DFPS to continue investigating parents of trans youth for child abuse"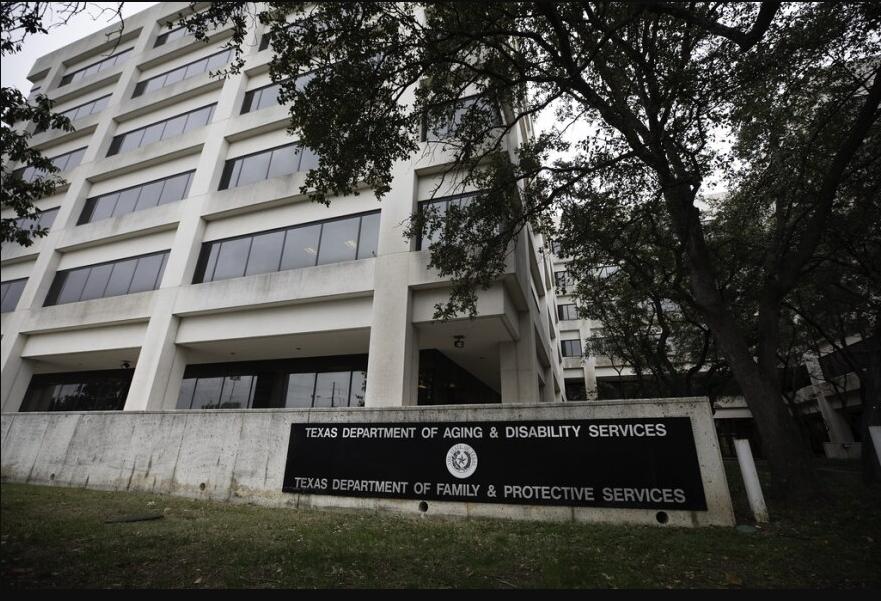 AUSTIN – In a statement issued Thursday, the Texas Department of Family and Protective Services (DFPS) agency announced that it will resume abuse investigations into families with transgender kids.
"DFPS treats all reports of abuse, neglect, and exploitation seriously and will continue to investigate each to the full extent of the law," the statement read.
The Dallas Morning News reported that the DFPS statement, while not addressing the investigations into medical treatments for trans youth, indirectly indicated that these probes will now continue.
Current state law does not explicitly define gender affirming medical treatments, such as puberty blockers and hormone therapy as child abuse. A DFPS spokesman did not comment when asked if the agency plans to continue investigating such treatments as child abuse, the Dallas Morning News noted.
The Texas Supreme Court ruled last week that DFPS can continue to investigate families in the state who provide medically necessary care for their Trans children, excluding the parties in the litigation that brought the matter forward in a lawsuit filed in March.
In its decision, the court emphasized that neither Attorney General Paxton nor Governor Abbott has the power or authority to direct DFPS to investigate the provision of medically necessary lifesaving health care for transgender youth as child abuse. But the court limited the order blocking all investigations to the specific plaintiffs who filed suit.
Trans activist Landon Richie who has been deeply involved in the efforts to mitigate the anti-trans actions by Texas lawmakers and has led protests against the transphobic actions by Texas Governor Greg Abbott and Attorney General Ken Paxton told the Blade:
"To be clear, the Texas Supreme Court has not directed Commissioner Masters and DFPS to continue investigating parents of trans youth for child abuse. While the decision means now only the named plaintiffs in the lawsuit have protection, it reiterates that Attorney General Paxton's opinion and Governor Abbott's letter are not binding and not enforceable, meaning DFPS's actions moving forward are at the discretion of Commissioner Masters only and not the state leadership's directives. The Texas Supreme Court allowing for the district court to provide a temporary injunction is a good sign for people's protection.
It bears reminding families in Texas and around the country that today's decision (and yesterday's regarding gender-affirming care at UT Southwestern and Texas Children's) reaffirms what we already know: opinions are only opinions and the people in power cannot abuse that power to abuse trans people. We know decisions can change at a moment's notice and that this fight will take years, but to our families and communities under attack, please remain strong and take a moment to breathe. We're in this together. "
An employee of DFPS who was a litigant in the lawsuit is represented by the ACLU of Texas.
Brian Klosterboer, an attorney with the ACLU of Texas who is on the team representing that unnamed employee, said the state's decision to reopen the cases is unfortunate and unlawful. He said his team believes that the high court's decision removes any responsibility for Texans to report trans youth getting treatments, the Dallas Morning News reported.
"We are going to be closely monitoring what the agency does. We would encourage families that have any reason to believe that they have an investigation to seek legal help," Klosterboer said.
"Abbott's letter and Paxton's opinion did not change Texas law," he added. "Gender affirming health care is still legal in all 50 states."