Lara could become first LGBT candidate elected statewide
Insurance commissioner hopeful spotlights core values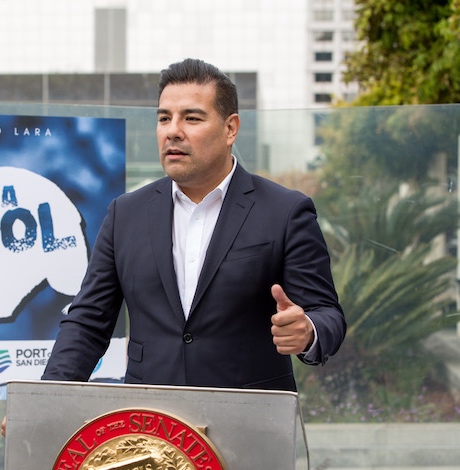 Ricardo Lara has an easy smile, a warm, embracing smile that puts the uncomfortable quickly at ease. It's a smile that may lure cynics into thinking the handsome 43-year-old gay man is tangoing his way into the California Insurance Commissioner job.
But when Lara's smile fades and he gets serious, politely but intensely explaining how this position would be his next step in helping marginalized minorities like his immigrant parents and his poorer friends with HIV/AIDS and children in need of healthcare—attention must be paid.
"I'm running to be California's next state insurance commissioner because I believe at my core that California needs a strong defender, and a counterpuncher, who will stand up to fight our bullying president, Donald Trump, and his increasingly reckless federal government on issues from healthcare access to economic security and more," Lara said in a statement on March 21, 2017.
This is no small next step; Lara is a fervent fighter for human rights stepping up to protect his extended family. And while he would become the first openly LGBT person elected statewide if he wins, the job itself is historically critical to LGBT people. 
Prior to 1988, the state insurance commissioner was a political appointee of the governor. That year it was Republican George Deukmejian, the governor who in 1986 vetoed a bill seeking AIDS non-discrimination in housing and employment because "the provisions of this bill dealing with discrimination are unnecessary. They establish an inappropriate precedent of placing a physical condition in statute that is better left to a more flexible administrative process," according to the Los Angeles Times.
And in November 1988, Deukmejian endorsed Prop. 102, a radical right-wing initiative that would require doctors and blood banks to report anyone they have "reasonable cause to believe" is infected with HIV to state and local authorities and require the HIV positive person to identify their sexual partners.  
In that November 1988 election, voters rejected Proposition 102 but approved Proposition 103, making Insurance Commissioner an elected position, expanding the areas of regulation and giving the commissioner new powers, including "prior approval" of any insurance rate increase. Accustomed to unfettered power in a Republican-controlled marketplace, the insurance companies challenged the measure in court. Pro-gay Attorney General John Van de Kamp won his case before the California Supreme Court and pro-gay Democrat John Garamendi won the post in 1990, becoming the first elected commissioner in 1991. It was an important victory: 1991 was the year Republican Gov. Pete Wilson vetoed the gay rights bill AB 101 and the California State Legislature turned even more deeply red and anti-LGBT.
The non-partisan office has changed political hands, with current progressive Democrat Dave Jones succeeding Republican businessman Steve Poizner—who is trying for a comeback against Lara. This time, however, Poizner is running as an independent, though his policy positions still smell of GOP potpourri. And while Lara may be winning voters with his smile, he cautions that Poizner is seducing no-party preference and Republicans disinclined to vote for a Democrat.
"Recent polling shows that this race is actually tighter and it's gonna be tough," Lara told the Los Angeles Blade in a recent phone interview. "The fact is—Poizner has essentially gone back in the closet, hiding his true Republican ideals, and is running now as an independent. And in many counties, San Diego County, for example, there is a larger bloc of non-party preference voters than there are Republicans."
This is "a new Republican strategy," Lara says, "to run people as independents or no-party preference because they know they can't win otherwise statewide as Republicans. It's truly sad but we can't assume that this is a done deal. We can't rest on our laurels."
Lara says he's going up and down the state "reminding our voters how Poizner "has flip-flopped back and forth on a woman's right to choose" and "wanted to deny immigrant children health insurance." Lara, on the other hand, passed legislation "to insure that any child, regardless of where they come from, their economic income status, or their immigration status, will have access to full scope Medical health insurance in California."
That's the big difference between them, Lara says: "I get things done. I make sure that we help our most vulnerable Californians instead of trying to spread hate and divisiveness, which is no longer a part of our tenor here in California." In some states, he notes,  "insurance companies are denying access to PrEP to our community because they consider that risky behavior."
The Insurance Commissioner position "is one of the most vital positions in the state because it touches every aspect of your life. And some people can even argue in utero, if your mother doesn't have access to health insurance while she's pregnant," Lara says.  "And when it comes to privacy, when it comes to data breeches, when it comes to cannabis regulation, autonomous vehicles—these are all regulations that are pending through the Department of Insurance. And the most important thing is that we keep our insurance industry honest and accountable so that they can pay out the claims to make sure people can move on with their lives. That is the basic work of the Insurance Commissioner."
It was the unexpected fate of a Lara bill that prompted him to run for Insurance Commissioner. He was working on a bill to allow immigrants to pay into the Affordable Care Act since the more people that pay into the system helps stabilize premiums for everyone.
"We know that immigrants are younger, they're healthier and are working—so why not allow them to pay into a system to make sure that we continue to offer the services to folks who actually need it now? It's an important investment," he says.
Gov. Jerry Brown signed the bill. But while Lara was working on the waiver with the Obama administration, "unfortunately President Trump got elected and one of the requirements under that administration was that—if we moved forward—they wanted the names and addresses of the people who were going to be paying into the Affordable Care Act," Lara says. "I had to withdraw the waiver."
On that plane ride back from D.C., "I was so angry and felt so defeated, that that's when I decided to leave the Senate early and run for Insurance Commissioner," he says, "because I have to continue to fight to get a single payer system, that we get universal healthcare in California. I want to be part of those discussions as Insurance Commissioner."
Lara says the issue with SB 562, the bill he co-authored with out Sen. Toni Atkins to provide policy goals for a universal healthcare plan, ran into deadline issues while they were waiting for a study from the University of Massachusetts at Amherst — experts on health care funding — to get back with funding formula. They needed to "keep the momentum going" while they worked on a separate bill to get federal waivers, discussed constitutional amendments with the nurses regarding Prop 98 requirements and figure out spending limits. SB 562 was part of a not quite fully-cooked four-part plan that was sent to the Assembly to start discussions.
"Unfortunately, we fell victim to the legislative timeline of having to move this bill or else it would've died. But there is no doubt in my mind that the work that Toni and I started really has been the emphasis of now the Assembly engaging in a way that they've never engaged before, in terms of talking about healthcare," Lara says. "Hopefully I'm going to be part of those discussions as the Insurance Commissioner."
As commissioner, Lara would also have oversight of some fraud-related issues, including investigating the "troubled teen industry." In 2015 and 2016, Lara worked with the LA LGBT Center and Survivors of Institutional Abuse to pass SB 524, "Protecting Youth from Institutional Abuse Act"— a bill with no religious exemptions that Brown signed in Oct. 2016.
"To the victims that have been victims of this type of abuse in these so-called 'troubled teen' camps or through 'conversion therapy,' we are going to be very vigilant as the Insurance Commissioner to make sure that we not only investigate but we seek out these individuals who are causing our community harm and hold them to justice," Lara says. "We'll work with our Attorney General to make sure that we bring justice to so many victims and we weed out these shams that we know only serve to harm our community."
But first Ricardo Lara must be elected.
"To our LGBT community in California, we have come a long way in such a short amount of time because we remain vigilant, we remain steadfast and more importantly we remain united. The work that we've been able to champion in the state senate, through our LGBT Caucus and through my work is really a testimony to how diverse we are and how much influence we yield to make positive change for the next generation in our community," Lara says.
"It's time now for us to unite—to make sure we can elect somebody statewide that comes from our community, that understands our issues, and most importantly, understands where we need to be in the future to continue to protect our community and insure that the next generation of LGBTQI individuals have an opportunity to thrive and succeed in California, regardless of who is in the White House."
For more, see ricardolara.com.
A Black Trans Woman's fight for Transgender health equity
Jasmine is one of very few Black trans women who is an Executive Director of a clinic with such broad-ranging direct services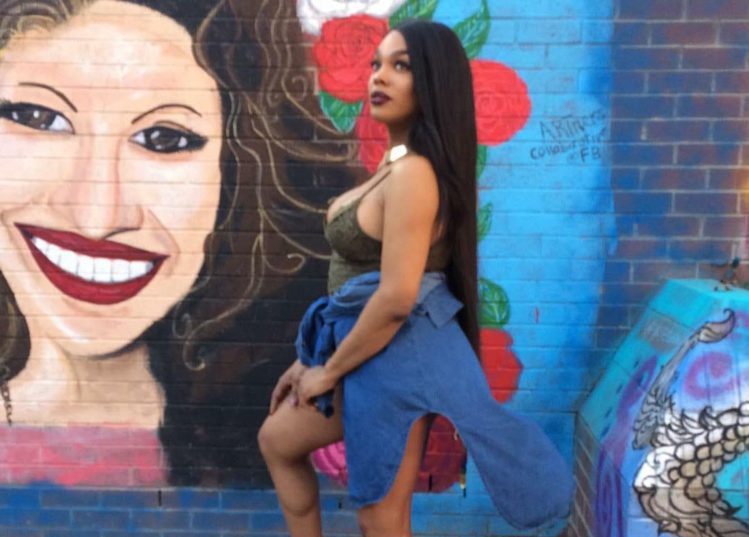 By Ebony Harper | SACRAMENTO – If you know Jasmine Bright, you know she is a force to be reckoned with. Jasmine is a mother to the rejected, a sister to those that need a shoulder, and a warrior queen for our trans babies (and adults). Don't let the pretty face fool you. She turns into a momma bear when her community is under any threat of harm.
Jasmine's experience of being both a healthcare administrator and one that has faced her trauma and hurdles as a Black trans woman gives her a unique mantle of leadership.
Jasmine just received the promotion she deserves after serving as the Director of the Hormone Clinic of Sacramento's Gender Health Center (GHC) for the past few years. Now, we will know Jasmine as the new GHC Co-Executive Director alongside Lauren Pulido, a former California State Capitol employee. Jasmine is one of very few Black trans women who is an Executive Director of a clinic with such broad-ranging direct services. This is huge!
When you first meet Jasmine Bright, you will be immediately captivated by her beauty. Once you have a conversation with her, you recognize that Jasmine is not just a gorgeous face – she's beauty, brains, and a whole lot of compassion. Raised by her mother, Jasmine's journey started in Pittsburg, California, until the family relocated to Sacramento. Jasmine became a caretaker from the start; she loved taking care of her younger siblings and continues to be the family protector.
Jasmine came out at a young age when she was in junior high school. Jasmine's mother did not know much about being trans. As a Black mom, she loved and protected her daughter. Jasmine's mom was a trans advocate before it was hip as she took on Jasmine's school for denying her daughter the right to use the girl's bathroom. Mother wasn't playing that! Her mom immediately stepped into an advocacy role for her young trans daughter to prevent Jasmine from experiencing the same traps other Black trans people fall into. She was going to love her child regardless AND dare somebody to say something! She was ready to risk it all for her child.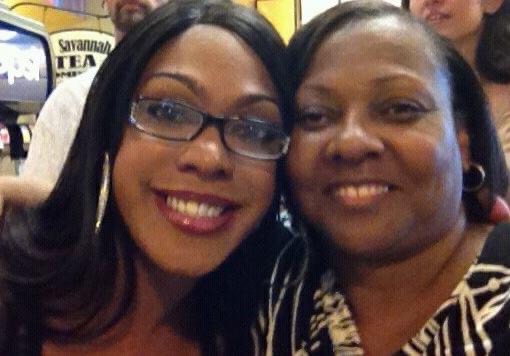 Jasmine's mother understood the safety risk and emotional trauma behind making Jasmine use a bathroom she didn't belong. Jasmine's mom took on the school and won! Jasmine's mother demonstrated the strength and compassion of a supportive Black parent of a trans child. Jasmine learned how to be nurturing, strong, and resilient from her mother and transplanted these family values to Sacramento's LGBT community as the new GHC Executive Director.
Jasmine's dedication and perseverance are inspiring. Alongside Lauren, the two GHC Executive Directors imbues transgender health and wellness services with new life, passion, and grit while modeling how Sacramento can effectively administer trans healthcare. Their vision is to co-create a world where "trans people are unbound from all facets of structural marginalization; manifesting a world where people recognize trans people as experts of their own lives and gender-affirming care."
As a Black trans woman with over fifteen years of experience as a healthcare provider, Ms. Jasmine Bright weathered her fair share of storms- only to come out triumphant on the other side unscathed. It takes grit not to be deterred and forge a bright path for a new future while building a legacy for those who will come after her. We see you, Jasmine! We thank you!
Ever since Jasmine Bright was a little girl growing up in Pittsburg, she dreamed of providing support to those in need. Well, dreams do come true!!!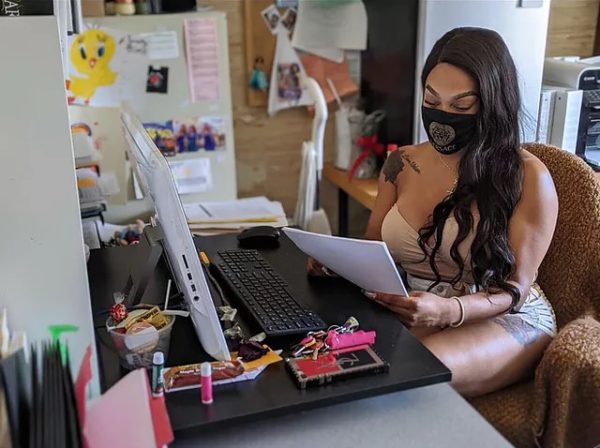 If you want to learn more about Gender Health Center and how you can support their work, go to www.genderhealthcenter.org
********************
Ebony Harper is the Executive Director of California TRANscends, a statewide initiative that promotes the health and wellness of transgender people throughout California with a focus on Black and Brown transgender communities.
The California legislature recognized Ms. Harper for her work. Harper sits on the State of California Transgender Advisory Council, the board of Mirror Memoirs, and serves as the newest board member for the Transgender Law Center and Borealis Philanthropy. 
Twitter @ebonyavaharper
The LGBTQ Center of the Desert reopens in Palm Springs
The community came out with an overwhelming show of force Sunday to celebrate a moment 20 years in the making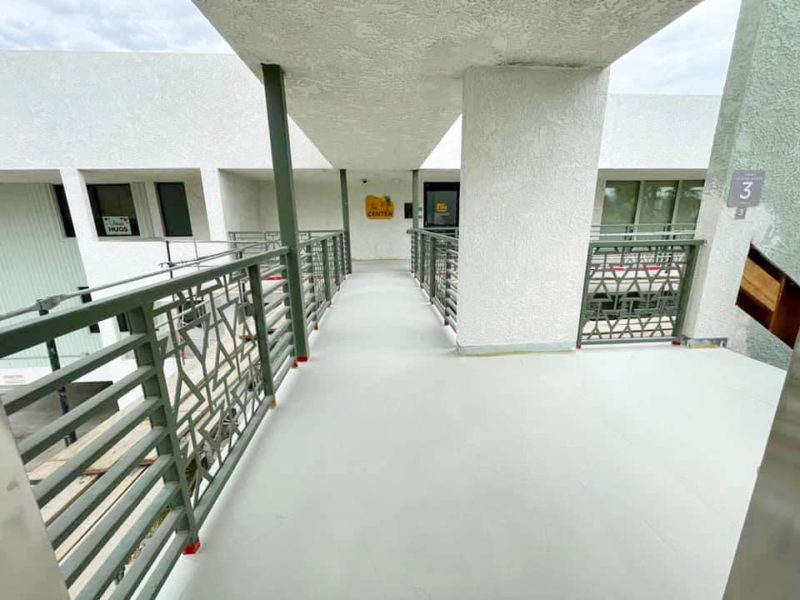 PALM SPRINGS – The LGBTQ Community Center of the Desert, widely referred to as 'The Center,' has reopened after an extensive remodel and rehabilitation of the 10,000 square foot McDonald/Wright building along North Palm Canyon Drive.
After opening remarks and a ceremonial ribbon cutting by staff and leadership of The Center, who were joined by city officials, audience members were invited on tours of the newly remodeled facilities, which now consist of the entire building. Construction was started in April 2020. The first clients will be welcomed next month, the Palm Springs Post reported.
The Palm Springs Post has pictures of the event here.
Visalia's city council proclaims October 'LGBTQ history month'
"Thank you to the council for doing this […] When we started this work five years ago, we didn't know how we would be received in the city"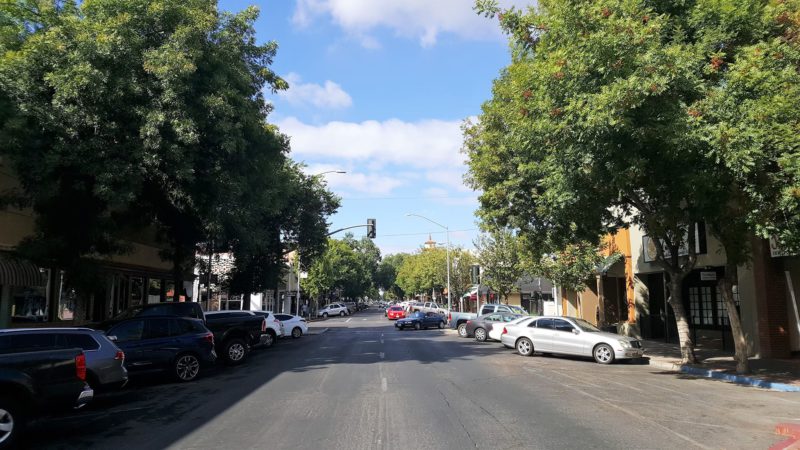 VISALIA, Ca. – In a proclamation this past Monday, the city council paid tribute to The Source LGBTQ+ Center's work in the Visalia LGBTQ+ community, including Tulare and Kings Counties over the past five years. The council also proclaimed October as LGBTQ+ history month presenting 'The Source' a plaque noting the nonprofit's recent expansion.
"In 5 years, The Source has become the largest LGBT center between Los Angeles and Sacramento," the plaque reads in part, The Visalia Times-Delta newspaper reported.
"We started with just an idea that we came up with on Main Street – back when it had antique stores," said Nick Vargas, director of development and cofounder of The Source. "From that idea, other people have joined us and I have been able to do the best work of my life, helping the citizens of Visalia, particularly the LGBTQ youth, those living with HIV, and their families."
On Saturday, the fifth annual Pride Visalia organized by 'The Source' was held at a different time of year and in a brand new location, Valley Strong Ballpark, supported by communications giant T-Mobile. The center's annual Halloween Gala was also held Saturday night at the Bello Vita Venue.
"Thank you to the council for doing this, it means a lot to us. When we started this work five years ago, we didn't know how we would be received in the city," Vargas said. "It means a lot to be here today, I would love it if you all showed up to PRIDE Visalia… but just knowing we have the support of the council and the city, is a lot."
On its website, 'The Source' specifies that the center's mission is to "provide spaces within our communities for the LGBT+ population to Learn, Grow, Belong, Transform, Question + Support."
Visalia, the Tulare County seat, is the gateway to Sequoia National Park, and only forty-one miles south of Fresno located in the conservative San Joaquin Valley region of central California. In Congress, the area, California's 22nd congressional district, is represented by Republican Devin Nunes, who has been unresponsive to LGBTQ+ concerns, having been labeled anti-LGBTQ+ by the Human Rights Campaign and Equality California.
The Times-Delta also reported that The Source is also hosting its first-ever AIDS Walk to raise awareness as well as funds. The walk is scheduled at 11 a.m. on Oct. 30 on NW 2nd Avenue.
Pride Visalia 2021 sponsored by T-Mobile: