HRC: LGBT voters could be the deciders in 2018
California's estimated 1.4 million LGBTQ voters are 'a force'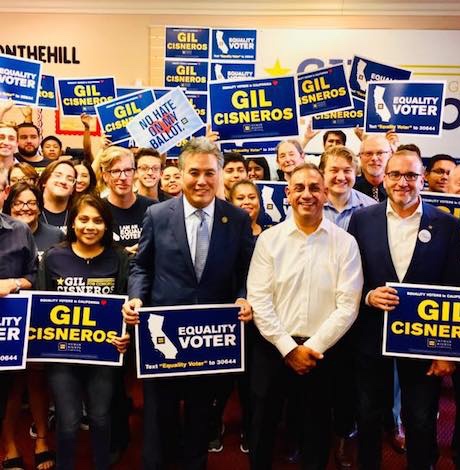 Chad Griffin is a traveling man, touching down in key states to rally campaigns the Human Rights Campaign has prioritized for the Nov. 6 midterms, including several in Southern California.
After the 2016 election, HRC set up a "war room" to fight defensively for equality "non-stop." But HRC also changed tactics. "We said we're going to invest and have the largest grassroots expansion in our history—on the offense," HRC President Chad Griffin tells the Los Angeles Blade as he drives to a Gil Cisneros campaign event in Brea. That meant prioritizing races, putting organizers on the ground in key districts and states, including a full time staff in California. "You can safely say we're making six-figure expenditures" in the prioritized California districts.
The strategy is to energize the estimated million-plus LGBTQ eligible voters in California.
"In 2016, 5% of the electorate identified as LGBTQ. That means 7 million voters in the last election identified as LGBTQ. We were one of the only voting blocs that increased our turnout election over election. While it was a depressing election night—much like 2008 here in California—there was a bright spot. We had invested aggressively to oust North Carolina's Republican incumbent governor after he'd attacked LGBTQ people—trans people, especially with HB2 –in a state that voted for Trump by 4 points," Griffin says. "That took a massive grassroots turnout of LGBTQ people and our allies across the state."
But that was no one-and-done success. HRC conducted research and now, says Griffin, "we have the breakdown for LGBTQ voter data for every single state."
Using exit polling/turnout data and 2016 Gallup data, HRC concluded that "the California LGBTQ voter number is an estimated 1.4 million eligible voters," Griffin says. And that number is low, considering how many voters do not come out to strangers asking exit polling questions. Plus, research on millennials indicates that between 15-20% of millennials identify as LGBTQ.
"That is our low bar. But let's just say that's the number. With 1.4 million LGBTQ eligible voters in the state of California – that means we can be the deciding factor in all of these key races," says Griffin. "We can be the deciding factor in who wins an election today. And then you add our allies to that—it is a force."
But that force flops if LGBTQ eligible voters don't register and turnout to vote. "No one wants to have regrets" the day after the election that more could have been done, says Griffin, recalling the devastation after Prop 8 passed. "We have to turn out to vote."
See HRC's Voting Center here.
Out LA City Councilman Bonin says he won't seek re-election
Wednesday's announcement came one week after an effort to recall him failed to gather the requisite number of signatures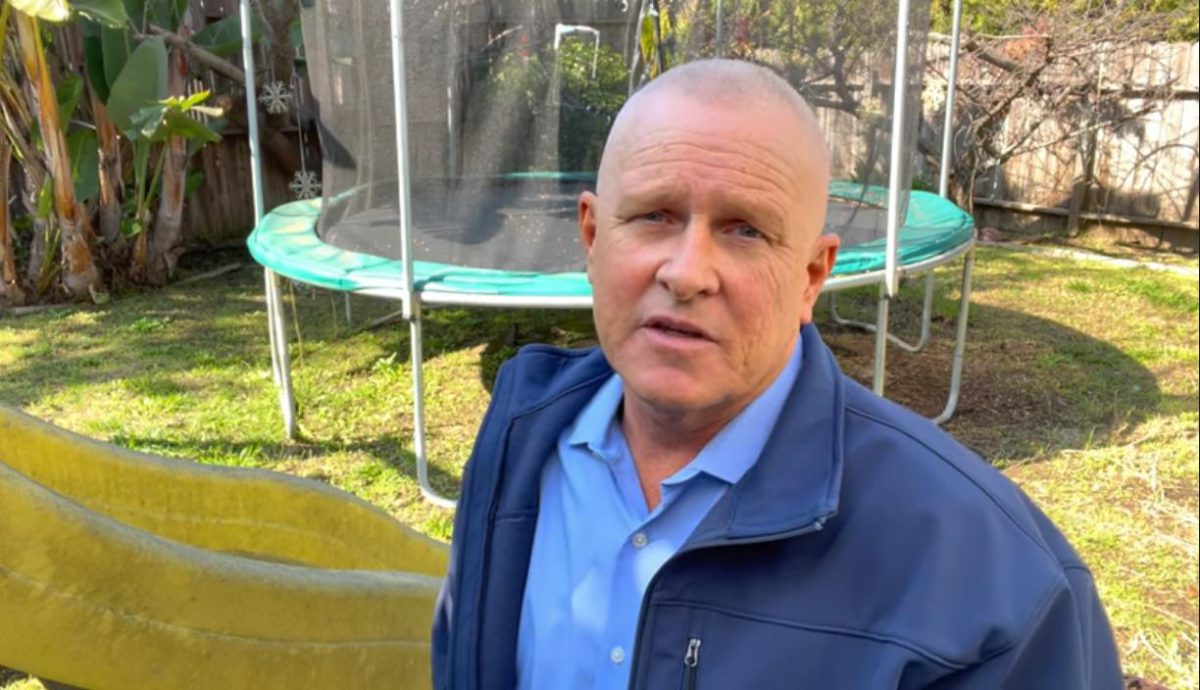 MAR VISTA – In an announcement via YouTube and in a series of tweets Wednesday, Out Los Angeles City Councilman Mike Bonin told supporters that he would not be seeking reelection to his seat representing the 11th city council district.
Wednesday's announcement came one week after an effort to recall him failed to gather the requisite number of signatures.
"Today I announced I've decided not to seek reelection to the LA City Council. This is a difficult, deeply personal decision, and I've wrestled with it for several days, but I'm confident it is the right choice for the right reasons," he wrote on Twitter.
"I've struggled for years with depression. It's a constant companion, and often a heavy one. There are times when this job has made that easier, and times when it has made it more challenging. Instead of seeking another term, it's time for me to focus on health and wellness." he continued.
"It is hard for me to speak publicly about mental health, but I've always been forthcoming about my addiction and recovery, and about my struggles with housing insecurity. I want to be honest here, too. I believe that sharing about our fragility is how we build common strength," he said.
"To those who are disappointed by my decision, I am sorry. It is very difficult to walk away from a third term, and the work we have been doing together, but I need to listen to my heart. This is the best decision for me and my family."
THANK YOU to each of you who has voted for me, endorsed me, donated, volunteered or supported me. I am grateful to you.

Thank you to everyone who has partnered with me, and everyone who has pushed me to do better. I have learned and grown from you.

— Mike Bonin (@mikebonin) January 27, 2022
Anger and public dissatisfaction over L.A.'s homelessness crisis had fueled the petitioner's efforts to oust Bonin who represents Council District 11, the Westside neighborhoods of Brentwood, Mar Vista, Venice, Westchester and Playa del Rey and the area around LAX.
"This recall campaign is an extravagant waste of taxpayer money, a thinly disguised attempt to derail my efforts to provide real solutions to our homelessness crisis, and the latest in a series of recall attempts to silence strong progressive voices," Bonin said in a press release after he was served the recall notice last June.
"Under Mike Bonin's watch, the humanitarian crisis of the homeless population is growing exponentially. Taxpayer money is squandered. Fires. Struggling local businesses. Crime is rampant and rising. Neighborhoods and schools are unsafe. We feel afraid to visit public beaches and community parks," the Recall Bonin campaign's website read.
Bonin said in his statement that the campaign is backed by right-wing forces and constituents who have fought to stop housing, shelter and services in the coastal neighborhoods, "leaving people to die on the streets."
Bonin was first elected in 2013, after serving as a top aide to former Councilman Bill Rosendahl. He had been facing a major re-election fight — one that would have been dominated by the issues of homelessness and public safety.
LA County Youth Commission, centering voices in mental health panel
Panel will be Youth Commissioners, mental health experts- DMH & UCLA Public Partnership for Wellbeing & community mental health advocates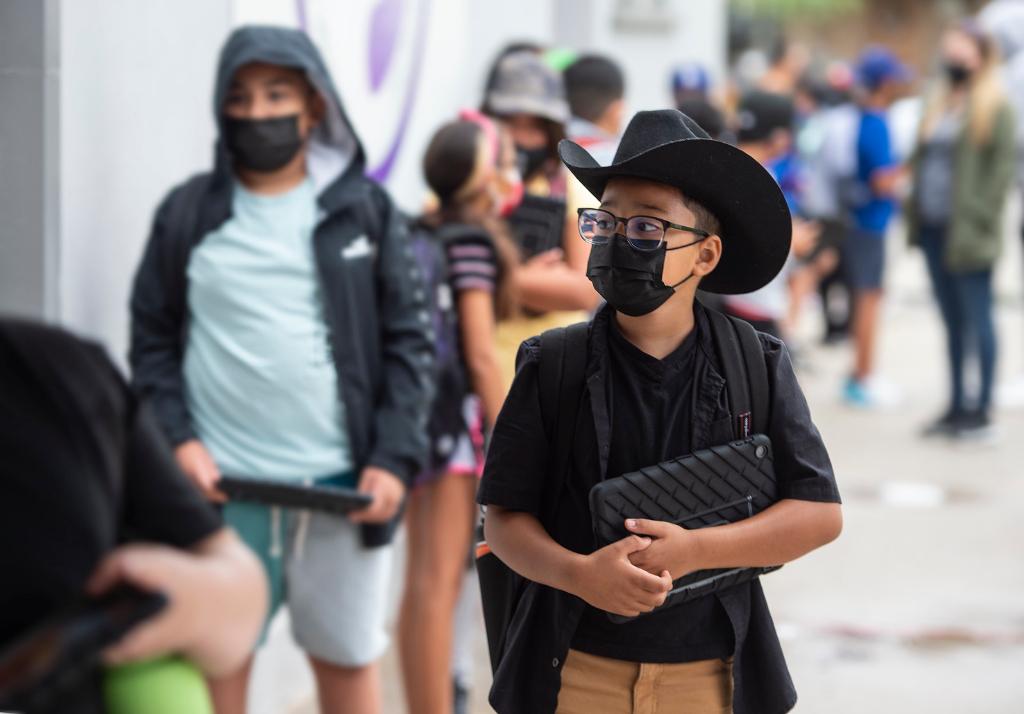 LOS ANGELES – Symptoms of depression and anxiety have doubled during the pandemic for youth across the country, according to the United States Surgeon General. During the past two years, 25 percent of youth experienced depressive symptoms and 20 percent experienced increased anxiety.
To help center youth voices in mental health reform and programming in Los Angeles County, The Youth Commission is hosting a "Centering Youth Voice in Mental Health" panel event, in partnership with the Board of Supervisors and the Los Angeles County Department of Mental Health.
The panel will consist of Youth Commissioners, mental health experts from the DMH + UCLA Public Partnership for Wellbeing, and community mental health advocates.
"Young people in LA County are resilient and strong. By seeking their feedback for improving mental health and wellbeing services across the County, we can help youth-serving organizations meet their needs and prevent future mental health crises," said Commissioner and panelist La'Toya Cooper who represents the Second District.
Youth, community members, agency partners, community-based organizations, philanthropy, and media partners are invited to join and learn more about how to center lived experience and youth voices while responding to the mental health crisis impacting youth in LA County.
Co-Sponsored by Fourth District Supervisor Janice Hahn's office, this event is in response to a 2004 Board Motion and is designed to center the voices of young people with lived experience, who are all too often left out of the design of programs meant to support them.
"It is imperative that when we consider a path forward in helping LA County's youth recover from the pandemic, we include them in building solutions. By convening mental health leaders and advocates, the Youth Commission is helping return authority to LA County's youth in healing their communities." said Hahn.
"The Department of Mental Health is deeply committed to the wellbeing of youth in LA County" said DMH Director Dr. Jonathan Sherin, M.D., Ph.D. "We are thrilled to partner with the Youth Commission, which is positioned to help amplify the voices of young people who have never had a proper platform for providing input to County systems. It is our belief that the Youth Commission will inspire new and more effective models of mental health care for young people in LA County."
"The issues facing youth are more complex than ever before. School closures, our ongoing reckoning with racial injustice present in our systems, and the negative impacts of social media, all represent challenges to youth wellbeing. We must collaborate on solutions that work for the youth we serve," said Dr. Tyrone Howard, an education expert and panelist from the DMH + UCLA Public Partnership for Wellbeing.
The Youth Commission welcomes suggestions for panelist questions from community members. If you would like to submit a question to the panel, please submit it to the Youth Commission Instagram page @lacounty_youthcommission by February 4.
When: Thursday, February 10th from 6 p.m. to 7:30 p.m. PST
View the event flyer and toolkit
How To Register and Join the Session:
Registration Link: https://www.surveymonkey.com/r/Y3LL3G3
Meeting Link: https://us02web.zoom.us/j/89214673705?pwd=WGlud3pZ NThkY2lXalkyb1VibFF4UT09
You can also RSVP by emailing [email protected] or calling 213-633-5599
Calif. Insurance Commissioner urges FDA end gay/bi blood donation ban
"This outdated, discriminatory guidance based in prejudice not in public health & is contributing to the national blood donation crisis"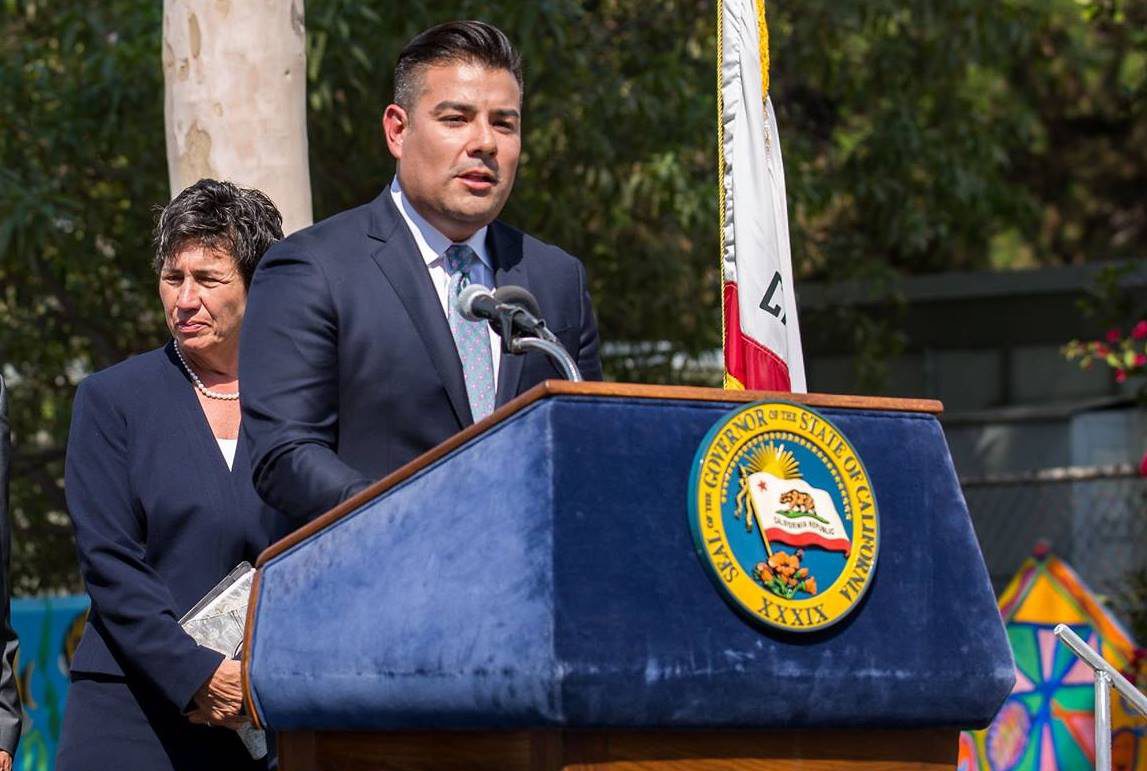 SACRAMENTO – California Insurance Commissioner Ricardo Lara is urging the U.S. Food and Drug Administration (FDA) to overturn a discriminatory blood donation ban policy carried over from the Trump administration.
On Monday, Lara sent a letter urging an end to the FDA's policy banning blood donations from gay and bisexual men. Currently the FDA requires that men who have sex with men must abstain from sex for three months before donating blood.
"This is outdated, discriminatory guidance based in prejudice – not in public health – and it is contributing to our current national blood donation crisis," said Insurance Commissioner Ricardo Lara in his letter to FDA's Acting Commissioner Dr. Janet Woodcock and U.S. Department of Health and Human Services Secretary Xavier Becerra. "I respectfully urge you to permanently lift the entire deferral period in order for a male donor who has had sex with another man from donating blood."
Research by the Williams Institute at the UCLA School of Law indicate that, if the outdated policy is lifted, up to 615,300 additional pints of blood per year—enough blood to help save the lives of more than one million people—can potentially be contributed by gay and bi men.
The FDA's original lifetime ban against gay and bi men was enacted in 1983 when little was known about the mechanisms of HIV transmission and the AIDS epidemic was concentrated primarily in the gay male community.
In 2015 the lifetime ban was partially lifted after the FDA announced that men who have sex with men would be able to donate blood following a year of abstinence. In April 2020 the one-year deferral period was reduced to three months to diminish the nation's urgent need for blood during the COVID-19 pandemic.
The United Kingdom announced in May 2021 that donors will no longer be asked if they are a man who has had sex with another man. Potential blood donors—regardless of their gender—will be asked, instead, of their most recent sexual activities. This year France and Greece announced their plans to abolish their longtime restrictions on blood donations from gay and bi men.